Senate panel advances gay judicial nominee
Fitzgerald could become fourth out person to sit on federal bench

A Senate committee approved unanimously by voice vote on Thursday a judicial nominee who could become the fourth openly gay person to sit on the federal bench.
Michael Walter Fitzgerald, whom President Obama nominated in July, was approved the Senate Judiciary Committee en banc as part of a group of nominees.
Fitzgerald is the fourth out federal judicial nominee chosen by the White House. Upon confirmation, he would take a seat on the U.S. District Court for the Central District of California and would be the first openly gay federal judge in that state.
Michael Cole-Schwartz, spokesperson for the Human Rights Campaign, commended the panel for moving forward with nomination.
"Moving Michael Fitzgerald's nomination to the Senate floor is a positive step toward confirming a dedicated legal talent," Cole-Schwartz said. "We urge the full Senate to confirm him and help make the bench more representative of the diversity of the American public."
When the full Senate will take up the Fitzgerald nomination remains in question. The Senate is currently is currently facing a backlog of judicial nominees on the Senate floor who haven't yet received votes.
Erica Chabot, a Senate Judiciary Committee spokesperson, said 22 nominations were already pending on the floor before the committee approved Fitzgerald and other nominees on Thursday.
"This nomination will join those and the others reported today on the floor," Chabot said. "Sen. Leahy has been very clear about his concerns with how long nominations are pending on the floor after being reported by the committee."
The Fitzgerald nomination was recommended to Obama by Sen. Barbara Boxer (D-Calif.), who also praised the committee for advancing the Fitzgerald nomination and called for swift confirmation on the Senate floor.
"I am so pleased that the Senate Judiciary Committee unanimously approved Michael Fitzgerald's nomination to serve on the federal bench," Boxer said. "He is a highly respected attorney whose sharp intellect and experience as a former federal prosecutor and attorney in private practice will make him an outstanding judge. It is now critical that the Senate move swiftly to confirm him so he can begin serving the people of the Central District."
According to Boxer's office, Fitzgerald has tried 26 cases to verdict, and the overwhelming majority were before a jury. Around 60 percent of his practice is in federal court. Fitzgerald was given a review by the American Bar Association, which gave him a rating of "unanimously well-qualified."
Prior to joining Corbin, Fitzgerald & Athey LLP in 1998, Fitzgerald worked at the Law Offices of Robert L. Corbin PC and at the law firm of Heller, Ehrman, White & McAuliffe. Fitzgerald also served as an Assistant U.S. Attorney in Los Angeles, where he handled criminal cases, such as a drug and money laundering case involving what at that time was the second-largest cocaine seizure in California.
Fitzgerald wrote in his questionnaire response to the committee that he served as a volunteer making telephone calls or knocking on doors for political campaigns, including President Obama's 2008 campaign and the 2008 campaign against Proposition 8. Fitzgerald is also a member of the Harvard-Radcliffe Gay & Lesbian Caucus. From 2007 to 2008, he served on the leadership task force for the L.A. Gay & Lesbian Center. In the 1990s, he was a member of the Stonewall Democratic Club.
The gay judicial nominee is no stranger to represent client in cases related to LGBT rights. Fitzgerald was involved in the settlement of Buttino v. FBI, the 1993 class-action lawsuit involving Frank Buttino, a gay FBI specialist who was anonymously outed to his superior, resulting in the removal of his security clearance and subsequent firing. Fitzgerald asked his law firm at the time to represent Buttino on a pro bono basis.
As a result of the settlement, the FBI renounced its prior policy of viewing homosexuality as a negative factor in regard to security clearances, the FBI agreed to hire an openly lesbian special agent and Buttino's pension was restored.
In addition to Fitzgerald, one other gay judicial nominee is pending before the Senate: Edward DuMont, who was nominated for a seat on the U.S. Court of Appeals for the Federal Circuit.
Obama renominated DuMont for the position in January after the 111th Congress took no action on his appointment. DuMont's nomination has yet to be considered by the Senate Judiciary Committee. The extensive delay in moving his nomination forward has led to questions over what's preventing the Senate from taking action.
The committee voted to approve the Fitzgerald nomination as it held over other scheduled business to start debate leading on legislation to repeal the Defense of Marriage Act. The panel is expected to reconsider the legislation next week.
Biden calls Club Q owners as community grapples with aftermath
Focus on the Family headquarters vandalized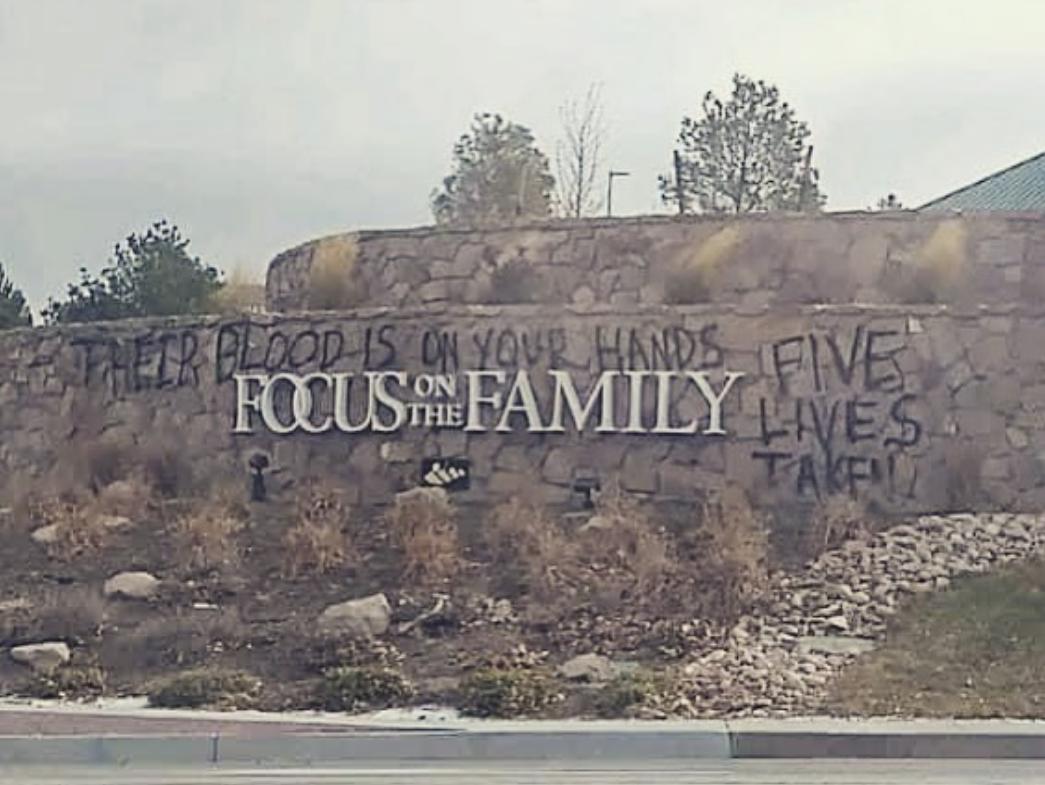 As the LGBTQ community continues to mourn the loss of the five people killed in last weekend's mass shooting, focus is now shifting to a reflection of anti-LGBTQ sentiment that has evolved from prejudice to incitement according to Nic Grzecka, a co-owner of Club Q.
In an interview with the Associated Press, one of his first since the chaos of the aftermath created by the mass-shooting, Grzecka said he believes the targeting of a drag queen event is connected to the art form being cast in a false light in recent months by right-wing activists and politicians who complain about the "sexualization" or "grooming" of children.
Even though general acceptance of the LGBTQ community has grown, this new dynamic has fostered a dangerous climate, he said.
"It's different to walk down the street holding my boyfriend's hand and getting spit at (as opposed to) a politician relating a drag queen to a groomer of their children," Grzecka said. "I would rather be spit on in the street than the hate get as bad as where we are today."
On Thursday, President Joe Biden spending the Thanksgiving holiday with the first lady and family members in Nantucket, Massachusetts, called Grzecka and Club Q co-owner Matthew Haynes.
The president and the first lady offered condolences and reiterated their support for the community as well as their commitment to fighting back against hate and gun violence. They also thanked the two men for the 'incredible contributions they have made and will continue to make to Colorado Springs.'
The president told reporters enroute to Nantucket, reflecting on the mass-shooting at the LGBTQ+ club and then another mass-shooting Tuesday, at a Walmart store when a night manager opened fire in a breakroom in Chesapeake, Va., killing six, and wounding at least half a dozen more, said he has plans to support a bill banning assault rifles during the lame-duck session before the next Congress is seated in January.
"I'm going to do it whenever — I got to make that assessment as I get in and start counting the votes," Biden said
As the memorial outside Club Q grows, more attention is now being focused on the needs of the survivors and others in the LGBTQ community in Colorado Springs affected by the mass-shooting.
An annual 'Friendsgiving' feast for the members of the LGBTQ community unable to spend time with relatives because of their being LGBTQ and which was normally held by the owners and staff of Club Q was shifted to a community dinner at the Colorado Springs MCC Church.
In an Instagram post, earlier in the week, Grzecka thanked Colorado Governor Jared Polis, state Attorney General Phil Weiser, Colorado Springs Police Chief Adrian Vasquez and city councilmember Nancy Henjum in whose district the LGBTQ club is located, "for your hard work to ensure there was a Crisis Center to service the Club Q and Colorado Springs community during the holiday."
Fallout over the shooting continues as anger mounts at what many in the LGBTQ community see as targeted hate amplified by a resurgence of anti-LGBTQ hate speech online and by right-wing media outlets and far-right figures such as Fox host Tucker Carlson.
Colorado Springs is also home to Focus on the Family, one of the largest anti-LGBTQ groups in the U.S. The Christian ministry group has opposed same-sex marriage, LGBTQ+ service in any branch of the U.S. armed forces and continues to advocate for the discredited practise of conversion therapy.
Late Thursday person or persons unknown vandalized the sign at the main entrance to the group's headquarters complex. "We went out there to investigate if there was a crime that took place," Colorado Springs Police Department spokesperson Sgt. Jason Ledbetter told the Gazette regarding the overnight incident. "There is no suspect information at this time."
In a Instagram post, Grzecka displayed a picture of the vandalized sign with graffiti spray painted in black reading; "Their blood is on your hands five lives taken."
In his message accompanying the picture, Grzecka noted:
Focus on the Family moved to our city in the 90's, was a large group behind pushing through Amendment 2 along with Colorado for family matters. People such as Dr. James Dobson and Will Perkins have spread a nasty, false and hurtful narrative about our LGBT community.
Amendment 2 was passed in 1992, and Colorado Springs (El Paso county) were the votes to pass the amendment, the same amendment that gave our city the nickname "hate city USA"
Words have consequences and your continuous false narrative about the LGBT community has consequences,
@focusonthefamily this message added to your sign has more truth to it than you may actually be able to understand.
This is not vandalism this is not an attack on Christian's. This message is just that a message that was delivered in a way to ensure you receive it.
@cityofcos, Mayor Suthers when can we meet to discuss how this type of anti-gay speech, is coming from our own backyard.
The Gazette also reported that people from around the nation are holding in-person and online fundraisers for victims and families of the Club Q mass shooting.
While the state has an official online donation site, the Colorado Healing Fund, a private online drive, also has become one of the largest appeals.
Good Judy Garage in Denver, an LGBTQ business, raised $25,000 in two hours after starting a GoFundMe drive on Sunday. The initial goal was upped to $50,000 and now is at $750,000, as donations continue to pour in. As of Friday, the amount collected was $761,707 raised.
Link to the GoFundMe: https://www.gofundme.com/f/support-for-the-club-q-families-and-survivors.
Defense attorneys say Club Q suspect is nonbinary
Alleged shooter to make virtual court appearance Wednesday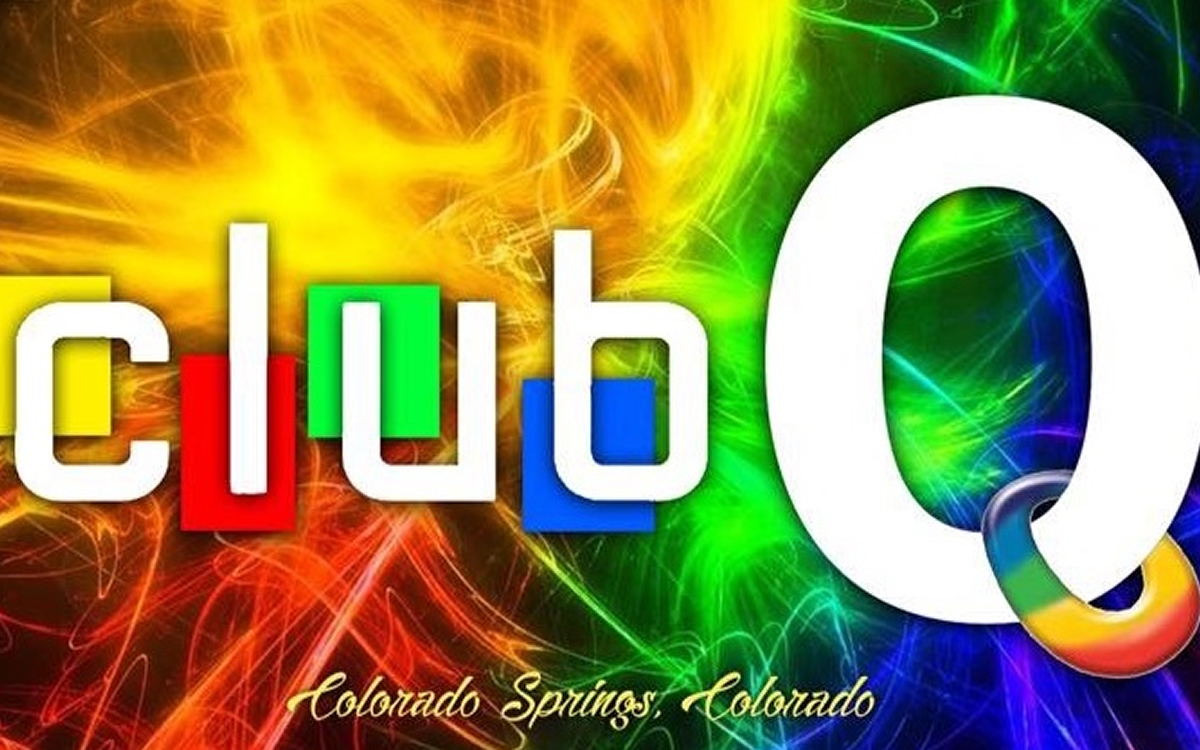 The suspect in the killing of five people and the wounding of over a dozen others in the Saturday night mass shooting at Club Q is nonbinary say attorneys in documents filed Tuesday in the 4th Judicial District and El Paso County, Colorado Combined Courts.
The Colorado Springs Gazette reported that lawyers for suspect Anderson Lee Aldrich filed a series of motions after they were released from the hospital and transferred to the El Paso County jail in downtown Colorado Springs.
Joseph Archambault, who is the chief trial deputy for the Office of the Colorado State Public Defender, and Michael Bowman, another state public defender, included a footnote in the documents which read: "Anderson Aldrich is nonbinary. They use they/them pronouns, and for the purposes of all formal [court] filings, will be addressed as Mx. Aldrich."
The suspect has 10 charges stemming from the shooting. Five felony counts of first degree murder and five felony counts of bias-motivated crimes causing bodily injury.
In a press briefing earlier, Colorado Springs Police Chief Adrian Vasquez said the suspect had not made any statements to investigators, despite attempts to interview Aldrich.
The Gazette reported that Aldrich is scheduled to make a virtual appearance for an advisement hearing at 11:30 a.m. Wednesday in 4th Judicial District Court. There is no date set for the suspect's first in-person court appearance.
According to the Gazette the six motions filed by the defense include a motion to unseal the arrest affidavit for the defense, a motion to limit pretrial public comment, a motion to provide ongoing disclosures to the defense, a motion for the court to prohibit ex parte search warrants by law enforcement, a motion for preservation of discoverable materials, and a motion demanding a preliminary hearing.
Gay Ukrainian immigrant looked to social media to find himself
Artem Bezrukavenko was born in Donetsk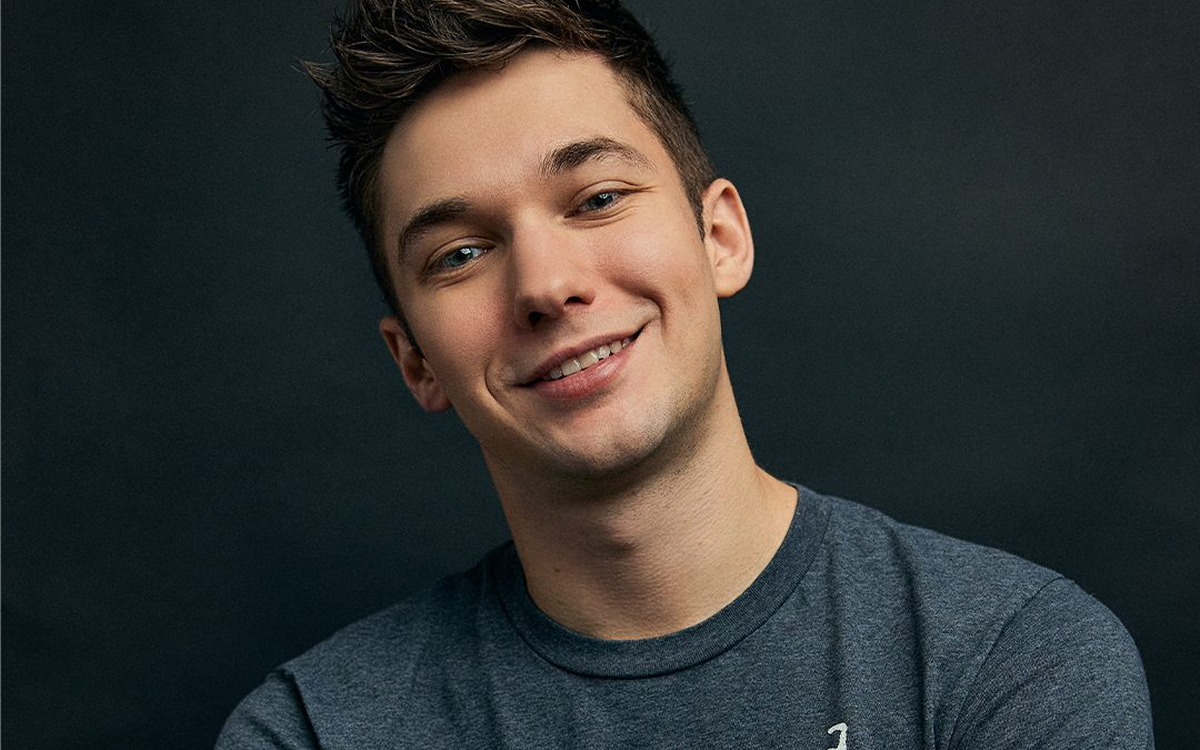 On the streets of New York City, Artem Bezrukavenko stood next to a bystander with a microphone.
"What would be your ideal boyfriend?" he asked the man.
But he didn't answer. Instead, he posed the same question to Bezrukavenko.
"My ideal boyfriend would be loyal, ambitious and monogamous," Bezrukavenko said, adding: "He knows what he wants from life, loves me — I love him — and we have very good goals that are going to bring us together."
Of course, Bezrukavenko has already found this man. He and his boyfriend have been together for over a year and share a one bedroom apartment in the Upper West Side.
But it hasn't always been this way for Bezrukavenko. The 25-year-old, who was born in the Donetsk region of eastern Ukraine, left the country for nearby Poland in 2014, the year Russia annexed Crimea from Ukraine — beginning a period of prolonged bloodshed in the country's Donetsk and Luhansk regions. He moved to the U.S. a few years later, in 2017.
Bezrukavenko told the Los Angeles Blade that he has been closeted most of his life. But, through social media, he said he learned to embrace his queer identity.
"When I started to do content, I didn't really show my gay side," he said. "But, at some point, I just kind of dived into it. I saw there were a lot of people who could relate to me. And, in fact, I do change a lot of people's lives."
Double-edged sword
Discussions surrounding the LGBTQ community and social media often focus on cyberbullying and hate speech. However, some research has shown that the internet can also provide LGBTQ people, particularly youth, a safe space to explore themselves — especially if they come from an unsupportive environment.
According to a study published in the Journal of Medical Internet Research, sexual minorities between 10 and 16 years old more often reported joining a group or web-based community to make themselves feel less alone compared to their heterosexual peers. An Australian survey of people aged 14-21 found digital spaces provide an ideal practice ground for LGBTQ youth to come out, engage with gay culture, socialize with other LGBTQ youth and experiment with non-heterosexual intimacy.
Ross Murray, vice president of the GLAAD Media Institute, said LGBTQ people often use social media to find people like them. He said it can be very easy to feel isolated, but "social media helps you find and realize that you're not alone."
On the flip side, Murray said, social media is also used to broadcast who you are. "You can be the one who is sharing your life, being your authentic self, talking about the joys and struggles, so that other LGBTQ people can learn that," he said.
Bezrukavenko has seen both sides — inspired by LGBTQ creators and empowered by making content that celebrates who he is.
"I looked at some people who were being gay on social media and showing their life," he said. "I felt like, 'oh, my gosh, there are so many gay people.' And they're not feeling it's a disadvantage, they make the best out of it."
That's not to say social media isn't an increasingly dangerous place for LGBTQ people. GLAAD, for example, recently analyzed the five major social media platforms – Facebook, Instagram, Twitter, YouTube and TikTok — finding none scored over a 50 percent for LGBTQ safety, privacy and expression. TikTok — the second most popular form of social media amongst teens, according to Pew Research — scored the lowest, with 43 percent.
"This is the dark side of visibility, I guess," Murray said. "The more visible you get, the more of a target you become."
Murray said social media is a place where we put ourselves out there. We do it for an intended audience, he said, like people we can educate, comfort or guide. "But that can be seen by anyone," he said. "And that being seen by anyone also then can turn into a weaponization."
Bezrukavenko — who dabbled with, but ultimately abandoned, social media before coming out — said fear of online harassment kept him from pursuing it for most of his life. He said he always wanted to do social media, but his biggest fear was that he would be bullied for how he talked or walked, like in school.
War in Ukraine
His life changed drastically in 2014 as war erupted 80 miles from his home in the Ukrainian city of Dobropillya. Bezrukavenko, who was raised by his mother and grandparents, was 17 at the time and had just finished high school.
In an attempt to salvage his country's lost influence in Ukraine, Russian President Vladimir Putin invaded and annexed Crimea on the northern coast of the Black Sea in March 2014. Then, pro-Russia separatist rebels began seizing territory in the eastern part of the country. But as fighting with the Ukrainian military intensified, the rebels started losing — causing Russia to invade eastern Ukraine in August 2014. As of September 2014, more than 2,500 Ukrainians have been killed.
Bezrukavenko wanted to build a life for himself. Not only was there war, but he also said he knew he was gay and — though he saw the country making some efforts toward LGBTQ tolerance — ultimately didn't see Ukraine as a place where he would be comfortable.
"I knew I did not belong in Ukraine, and I always wanted to go away," he said.
Bezrukavenko said his Ukranian identity is complicated — he hasn't felt a strong connection to the country since he left it in 2014. Even with today's war in Ukraine, he still doesn't feel a strong sense of Ukrainian identity.
In February of this year, Putin announced a "special military operation" in the country — the war still has no end in sight. Nearly 8 million Ukrainians have fled the country since Russia's invasion, making it the worst refugee crisis in Europe since World War II. Russia has also been accused of war crimes.
Bezrukavenko still has family in Ukraine. In fact, his uncle is fighting in the war. "I don't really miss Ukraine, and I don't really want to live there," he said. "But I don't want them to be under the bumps."
Bezrukavenko said he thinks his sense of Ukrainian identity has faded because he moved from the country at a young age. He said since moving to America, the feeling has faded even more.
"My whole adult life, I was out of there, so I feel like I'm probably more American than Ukrainian at this point," he said.
Bezrukavenko's journey
So he could leave the country, Bezrukavenko's family — who he was not out — borrowed money and sent him to Warsaw with a three-month allowance. Knowing little Polish, he was set to start at the University of Management.
He said he had to "hustle" in Poland. In addition to school, Bezrukavenko worked two jobs at a time – working for months without a day off. At one point, he was expelled from school for poor attendance. (He was later readmitted.)
"I didn't have a choice," he said. "It's not like I didn't want to go to school, I just didn't have time."
After six months of being in Warsaw, Bezrukavenko's mother joined him. They shared a small studio apartment with nothing to sleep on but a small couch. He worked during the day while his mother worked nights.
"There was no time for anything," he said. "It was just working."
Bezrukavenko worked several jobs in Warsaw — from distributing flyers to being a receptionist and sales associate. "You know, it sounds terrible but it was a good time," he said." I had a dream and I was saving money for America."
After three years in Poland — with only $500 in his pocket — Bezrukavenko moved to the U.S. in 2017. His mother stayed back in Warsaw.
In the years since, Bezrukavenko has moved coast to — starting his journey in Ocean City, Md., then New York City (for one day), then Chicago, then Los Angeles, then Austin, until he ended up in Manhattan.
"I did a circle kind of," he said.
All the while, he worked in restaurants, call centers and retail — to name a few — to make ends meet.
Coming out — twice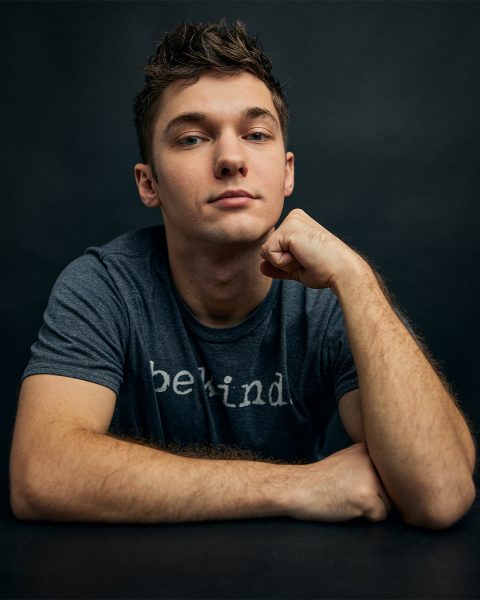 During this period, Bezrukavenko was closeted. While living in Warsaw, he remembers telling his mother he was gay. She suggested that a psychologist could help him.
"Even though my mom is the most progressive mom ever — I mean, she was my best friend all my life. But she still couldn't believe that I was gay," Bezrukavenko said. "So we kind of forgot about it."
After having his heart broken in Austin — though he said it "wasn't really that broken, I was just being [dramatic]" — Bezrukavenko came out to his mother again. This time went smoother than the last.
"After I came out to my mom, I was just like, I just need to come out — I just need to get it over with," he said.
Bezrukavenko publicly came out as gay in a video posted on Christmas 2020 while living in Austin. In it, he held the LGBTQ Pride flag over his shoulders. Within three hours, the video had 500,000 views.
"I thought in my head, I make a problem for myself being gay," he said. "Why don't I look at it as not a problem but an advantage?"
He said that his life changed a lot after posting that video, something that shocked him. He began to grow on all different platforms — like TikTok, Instagram and YouTube — sharing his story, doing LGBTQ-themed videos, posting so-called "thirst traps" and doing comedy.
Bezrukavenko also noticed that many people online were already saying he was gay. For example, he said he ran a YouTube channel in Polish about living in America while he was closeted. As the channel grew, so did the number of people saying he acted gay — which, at the time, made him feel ashamed.
"They would say I am giving Cher," he said, referring to a viral Shawn Mendes video, where the singer told his then-girlfriend Camila Cabello that "it's giving Cher." The meme invited inappropriate jokes about Mendes' presumed sexuality.
But as it turned out, Bezrukavenko said, being unapologetically himself on the internet set him free and racked up more views.
"I realized at this point, why do I hide myself?" he said. "I have a very unique perspective."
Gay content for gay people
Now, Bezrukavenko is living in Manhattan with his boyfriend, mainly creating content on TikTok, Instagram and OnlyFans.
Bezrukavenko recently teamed up with a fellow gay influencer, StanChris, to film a series of videos later seen on TikTok and Instagram.
"He seems really, really motivated — and I really liked that," Chris, who asked the Blade to use his first name only, said. "He's like, go, go, let's work. And he's always thinking of new ideas and stuff."
The two met after Chris noticed a viral Instagram reel Bezrukavenko posted. When Chris clicked on the account, he noticed Bezrukavenko had already attempted to DM him. So he wrote back, and the two began communicating.
Chris, who lives in New Hampshire, was in New York for a skateboarding event and suggested that the two meet in person to film videos. After spending some time in Bezrukavenko's apartment, the two embarked on a night in the city.
"We were just interviewing random people, asking them questions for more short videos to make," Chris said. "And we both got multiple viral videos from doing that, so we had some good energy, good vibes, good luck."
Bezrukavenko said he is focusing on making gay content for gay people. "I realized at some point that there is not enough gay content — that there is not enough good representation," he said.
He does have one account, Art in the Park — a TikTok page with over 120,000 followers and north of 3 million likes where he interviews people on the streets of New York City — with the purpose of capturing a wider audience. Though he has come to love interviewing people, he said he is also focused on his LGBTQ-themed comedy on his personal accounts.
Bezrukavenko said his life is the most stable it's ever been. After losing both his grandparents last year, he met his now boyfriend.
"I don't want to say I'm a religious person, but I feel like there's some power," he said. "I told my mom a lot that I feel like [my boyfriend] was sent to me by my grandparents."
He described his personal life as "very boring because it's very good."