Catching up with Catwoman
Actress Julie Newmar on camp, 'Batman,' advice for living and 'To Wong Foo'

'The Conscious Catwoman Explains Life on Earth'
By Julie Newmar
Eleven Books
75 pages
$18.95
julienewmarwrites.com
Fall's a busy time and things only seem to accelerate as the year winds down and the holidays loom. So I'm taking care of some regretfully unfinished 2011 business.
Last September I spent a purrrrfectly — OK, sorry, couldn't resist — delightful hour on the phone with Julie Newmar from her Los Angeles home about two miles from Brentwood. Everybody remembers her as Catwoman on the campy '60s TV show "Batman," but serious fans know she's also a Tony-winning actress who's had triumphs on both stage and screen (both TV and film).
Unlike some actors who only begrudgingly acknowledge or discuss roles that, for whatever reason, got etched into the pop culture collective consciousness to a disproportionate degree, Newmar is happy to talk "Batman" and even called her 2011 book "The Conscious Catwoman Explains Life on Earth."
It's a 75-page wonder you think you'll be able to plow through in an hour but it's sneaky that way — I found myself spending an hour on each page, pondering the pearls of wisdom she shares. It's also liberally peppered with eye-popping images of Newmar throughout her career as well as a playful series of mime-inspired photos that show the 78-year-old actress's playful side.
Newmar says she's always been a fan of how-to books and decided she'd lived enough life to share some tips. Most are hers but others she includes are from everything from the Bible to Voltaire to Carl Jung.
"I think after the age of 50 you start wondering why you became what you did and you start thinking about your life, what worked, what's different," she says. "I've always been in love with these how to books since I was in my teens. How to look better, how to not be frightened speaking in public or whatever … I'd had the idea for awhile but it takes time to do it the right way, so I took my time with it."
Among her insights:
Don't try to be like others; you'll not only be sorry, you'll soon be out of fashion and the shallowness, the telltale marks of your insecurity, will show.
You can bury a lot of troubles digging in the dirt (Newmar is an avid gardener)
Life works once you get to be more in a state of gratitude than supplication or neediness.
The important thing is to ask the right question — never mind the answer, it will drop in your lap.
I hide my annoyance when people tell me, "But you can wear anything." Anything is what I don't wear.
Every professions has its scullery duty.
"I love one liners," she says. "Something you can peel off and put on the fridge or in the car. If you're wanting to do better in life, you sort of collect these things over time and they stay with you. I think you cull your own garden in the sense there's this assimilation of wisdom that takes place and can be very healing … you have to learn to love yourself as your maker does."
Newmar happily answers any question I throw at her.
She says she "never ever" has felt frustrated by being so widely known as Catwoman, a recurring role she played in 12 episodes during the series' first two seasons in 1966 and '67. The famous body-hugging Lurex costume — reportedly made by Newmar herself — is now on display at the Smithsonian.
"It's the first part of your house," she says. "I'm lucky, fortunate and totally lucky to have something in my house that people know. Then you can invite them in and share the rest. I always look at the work as beneficial."
And what of stars who reject their trademark roles or feel limited or typecast by them?
"It's sad," Newmar says. "It should always be seen as an opportunity. Strong people know how to take the negative and make it work for them, like making lemonade. I always like to look at things that way."
Newmar attributes the character's longevity to her bevy of traits.
"She's very bright, savvy, smart. She wears high, daunting heels. She looks good from the front and back. She's got a cute ass. She's fun to play with. Naughty."
The actress didn't grow up with cats. Her mother had a wire-haired Terrier named William Powell (named after the "Thin Man" actor) but during the time she played the part, Newmar adopted two cats from actress June Havoc and observed their behavior.
"I'd wander over and watch them eat and play and frolic around. You do your homework."
And how intentional was the camp quotient at the time? Were the actors encouraged to ham it up?
"It doesn't matter what it looks or sounds like, whether it's camp, straight or this, that or the other," she says. "You still have to find the truth in it. You play the truth, then the rhythm seeps in and you go with it."
Newmar, who introduced the part, had other projects brewing at the time so she didn't feel especially connected to the role until later. Former Miss America winner Lee Meriwether played Catwoman in a 1966 film version that starred most of the TV series cast, but then Newmar was back in the role for the show's second season. And in a performance perhaps as indelible as Newmar's, the late Eartha Kitt played the character in the third and final season. Newmar, who was photographed for USA Today with Meriwether and Kitt in 2004 around the time the Halle Berry movie came out, says she "loved" Kitt in the part and owned several of Kitt's albums at the time. She says Michelle Pfeiffer had the best Catwoman costume, but says the Berry film "didn't quite come together." She's "100 percent" supportive of Anne Hathaway in the latest version, "The Dark Knight Rises," slated for a July release.
"I think our show worked because, well, color was pretty new on TV at the time and it just seemed to sit really well within the confines of a television screen. The excesses of it, the booms and bams, it just fit so very well and you could just imagine the little kids sitting there on the floor with their eyes wide open. The color really popped. I really think that was a big part of it — they made extraordinary use of the color. I'd just done 'My Living Doll,' but that was in black and white. This became far more popular."
Newmar is a bit taken aback when I ask if her hair being longer in the second season — it went from a flip to a much longer, past-the-shoulders look in the later episodes — is intentional. She says no significant thought was put into it —  just a reflection of the changing styles. The initial look, sort of vaguely Jackie inspired, was a sign of the times. Longer hair was more popular in the late '60s. Newmar remembers doing her own makeup — "nothing terrifically trend setting," she notes — on the show. "Nobody ever asked me that before," she says.
Of her dozens of television guest appearances, she says her famous "Twilight Zone" episode (she played the devil in the season four episode "Of Late I Think of Cliffordville") is especially memorable. She met creator/writer/host Rod Serling during the filming and remembers his trademark cigarette smoking and "oh, that brilliant mind — that marvelous, marvelous man. Aren't we grateful that we have this and that they kept these films? I remember shooting in this small little theater on 44th Street under the New York Times. It was all about story on that show."
She also remembers her "Batman" costars fondly — she calls Adam West (Batman) "darling, a doll," and says Burt Ward (Robin) was "perfect. He wasn't an actor at all. He was 19 at the time and they found him in a gym."
Newmar next plans a book about celebrity crushes. She's widely credited — anecdotally at least — with having awoken the hormones of practically a whole generation of American straight boys on "Batman." She considers it a paradoxical wonder that her gay appeal — they wanted to have her, we wanted to be her — is perhaps equally as strong.
And, of course, we can't let Miss Newmar go without asking her about her eponymous drag film "To Wong Foo." She chuckles at the memory.
Foo, it seems, was the owner of a Chinese restaurant in New York that's no longer in business. It was near Sardi's on 44th Street. Legend has it screenwriter Douglas Beane saw an autographed photo of Newmar there and the sheer wackiness of its inscription jumped out at him.
"He probably made it up," Newmar says with a laugh. "I don't remember doing it. I think he just thought if he gave it an innocuous little title it wouldn't make it out of the stack on some producer's desk so he gave it this crazy title. And sure enough, it did make it out of the stack."
And one more "Batman" question — of either her show or the characters in general, is there a homoerotic subtext between Batman and Robin?
"I don't think so," Newmar, whose brother is gay, says first, then backpedals. "Well maybe. I think anytime something is too straight, we want to throw a snowball at it. We crave some alternate. Thank God we can have both gay and straight."
DC Center to host estate planning seminar series
Three sessions presented by Murray Scheel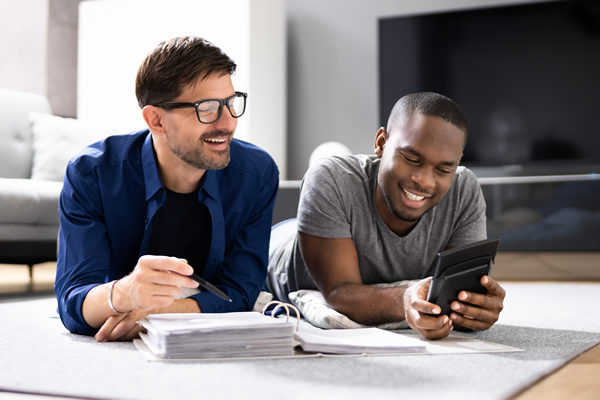 The DC Center for the LGBT Community and the DC Department on Aging and Community Living will host "Estate Planning Tools with Murray Scheel" via Zoom. 
Scheel will walk guests through the process of taking care of the end-of-life planning business that needs to be addressed during the golden years. Scheel is Senior Staff Attorney at Whitman-Walker Health's Legal Services.
This event series will consist of three 1.5-hour sessions:
Jan. 19, 3 p.m. – "Tools for while you're living" (overview, general power of attorney, healthcare power of attorney, disposition of remains, etc.)
Jan. 26, 3 p.m. – "Tools for after you're gone" (living wills, last wills, assets, etc.)
Feb. 2, 3 p.m. – "Healthcare insurance & long term care" (Medicare, Medicaid, correcting misinformation, skilled nursing, hospice care, etc.)
To register for this event, visit the DC Center website.
DC Center to host legal seminar for trans people
Attorney Richard Tappan and paralegal Miranda Shipman to give legal advice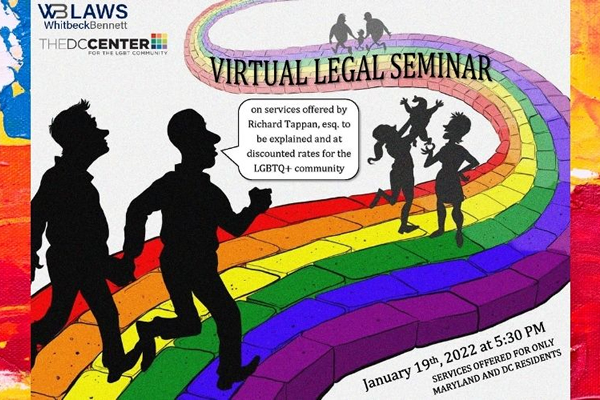 The DC Center for the LGBT Community will host a "Gender and Name Change Legal Seminar" on Wednesday, Jan. 19 at 5:30 p.m. online.
Attorney Richard Tappan and paralegal Miranda Shipman will give legal advice and speak on the importance of the legal community within the LGBTQ community, the difficulties of the LGBTQ community in the legal field and name and gender changes.
Guests can find the link at the DC Center website.
Seeking love and community in Nicaragua
'High-Risk Homosexual' explores author's youth, coming out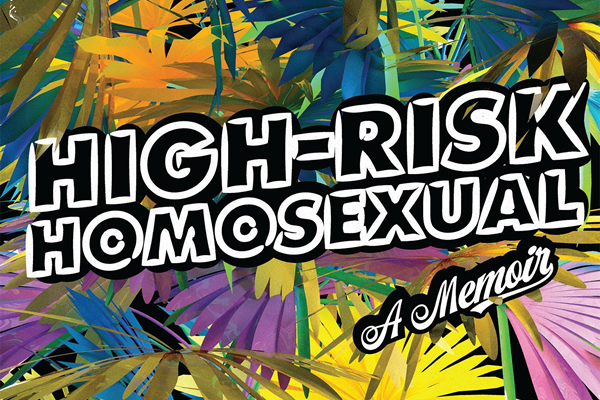 'High-Risk Homosexual: A Memoir'
By Edgar Gomez
c.2022, Soft Skull Press
$16.95/304 pages
Here. Try this.
It fits you, but the color isn't flattering. It's too long, too short, too tight, too loose. That's not your style, so try something else until you find the thing that looks like you. The perfect thing is out there. As in the new book "High-Risk Homosexual" by Edgar Gomez, when something's right, it's right.
He was 13 when he figured out that he was a problem to be solved.
Edgar Gomez' mother had left him in her native Nicaragua with his tíos, just for a while because she had to return to Florida to work. He wasn't there without her for long, but it took years for him to understand that his time with his uncles was meant to make him more masculine.
In retrospect, he says, nobody wanted him to be a man more than he did. He wanted to be liked by other kids and so he told lies in school to make himself stand out. He wanted his mother to see his love of pretty things and say that it was OK. He wanted his brother to acknowledge that Gomez was gay, and to tell him that he loved him.
Instead, after his brother left for college, Gomez got his first boyfriend, a boy he came out to but who couldn't come out to himself. He was called names in school. He came out to his mother, who freaked out about it. He befriended a drag queen, but "Princess" used him.
Things he wanted: a real boyfriend. Love. A ban on the stereotype of a macho Latinx man.
Things he still had, while in college: his mother and older brother. A tormentor-turned-mentor. A part-time job. His weirdness. His virginity.
Things he wanted to lose, while in college: his room at his mother's house. His virginity, but that wouldn't happen until later, during a painful one-afternoon-stand with a hot man who said he had a girlfriend. That hurt, both physically and emotionally but like so many things at so many times, Gomez tried not to think about it.
If he never considered what he didn't have, he says, "I wouldn't miss it."
In a way, you could say that "High-Risk Homosexual" is a book in search of a point. It's really quite random and told (mostly) linearly, but not quite. It has its peaks, but also low valleys. And you won't care about any of this, because you'll be enjoying every bit of it.
Yeah, this memoir is good: author Edgar Gomez's literary wandering makes it feel much like an honest conversation with readers. There are wince-worthy moments that allow empathy here, and experiences that are unique but oddly ubiquitous, that leave space for a sense of sympatico. There are passages that are so wistfully uncomfortable that you might squirm, or start "snort-laughing," or want to stop a moment and just think.
And there's room for that, too, so take your time. "High-Risk Homosexual" is an affable book with just enough seriousness to make it worth a try.