EXCLUSIVE: Outed sheriff '110 percent in the race for Congress'
Babeu pledges to change 'beliefs, perceptions' about gays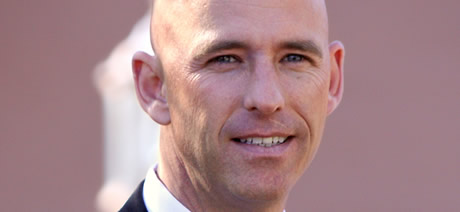 The recently outed gay sheriff of Pinal County, Ariz., says if he's elected to Congress he'll support pro-LGBT initiatives and help change perceptions lawmakers have about gay people.
In an exclusive interview with the Washington Blade, Paul Babeu, who's running to represent Arizona's 4th congressional district in Congress, said his election would be "very impactful and helpful" in changing "the views, perceptions, beliefs about who we are."
"If they know me first as a sheriff, as a police officer who has responded to, literally, thousands and thousands of emergencies, has fought criminals, has actually saved lives and served our country in the military for 20-plus years … and when regular people see those accomplishments and those results first, then understand at a later point that I am gay, it changes people's beliefs and perceptions and understanding," Babeu said.
The Blade interview marks the first time Babeu has spoken to the LGBT media since he came out during a news conference earlier this month.
Babeu, elected as sheriff in 2008 and considered a rising star in the Republican Party, gained national attention after the Phoenix New Times on Feb. 17 published allegations that he threatened to deport his ex-boyfriend, Jose Orozco, a Mexican national and campaign volunteer, after their relationship soured. The article included semi-nude photos he reportedly sent to Orozco and a picture from what appears to be his adam4adam profile.
In a news conference following the article's publication, Babeu denied the allegations against him save for one: he publicly acknowledged that he's gay. Babeu has since accused Orozco of identity theft, which Orozco's attorney has denied.
Asked to comment on Babeu's assertions about the situation, A.D. Horan, Orozco's lawyer, told the Blade, "Jose denies the allegations and intends to cooperate fully with the state's investigation." Horan declined to comment further.
Although his race to win the Republican nomination will likely be more difficult while facing these allegations, Babeu told the Blade he's "110 percent in the race for Congress."
"It will be a harder fight, and I never turn from a fight," Babeu said. "I shall stand and work harder than I ever have in my life on my accomplishments, on my service."
Babeu said he believes voters in his district will accept him because "we're different as Americans" and "we're exceptional people."
"When though we've overcome many hurdles and obstacles, and none of us are perfect, in America, we define ourselves by the value we add in our communities," Babeu said. "We see our differences as a strength, whether it's our religion, our ethnicity, our gender, our [sexual] orientation. Those are the same liberties and freedoms I personally defend and fought for, and that's why I continue to stand up and fight now."
Babeu said he's "not ashamed" of his sexual orientation, but added, "I'm just not going to define myself solely on the fact that I am gay."
If elected to Congress, Babeu said he'll be "a strong fiscal conservative" and advocate for "spending within our means," but also will support pro-LGBT legislative measures.
Among the initiatives Babeu said he supports is the Employment Non-Discrimination Act, noting he's "in favor of eliminating any discrimination" and adding that workers should be evaluated solely on their performance and merit.
Asked whether he supports the idea of President Obama issuing an executive order requiring federal contractors to have LGBT-inclusive non-discrimination policies, Babeu said he'd have to "look into it" but would support such a directive "on the surface."
Additionally, Babeu said he would "certainly vote to repeal" the Defense of Marriage Act and said he thinks the anti-gay law exceeds the authority of the government under the U.S. Constitution.
"I'm a strict constitutionalist as well," Babeu said. "As a strict constitutionalist, this has no business at the federal level. This should go to the states."
The sheriff said his opposition to DOMA is in line with his belief that the government shouldn't tell religions which individuals they can or can't marry.
"The issue of marriage is a deeply religious ceremony, and this is where the government shouldn't tell certain faiths, say like Catholics, that they have to marry two men or two women, in the same way that they shouldn't tell other faiths or religions that they can't," Babeu said. "This isn't a role for the government to enter into. This is an issue of religious freedom."
Babeu also said "Don't Ask, Don't Tell" should remain off the books, drawing on his service as an Army veteran of the Iraq war in opposing the now-ended policy. The sheriff, who retired with the rank of major, said he had gay soldiers under his command who were "exemplary in their service."
"I had to live under that," Babeu said. "Anyone who wants to wear the uniform of our country and put their own personal safety and life on the line to protect Americans, they should be allowed to and they should be honored for that service."
But Babeu said he couldn't yet declare support for another piece of legislation, the Uniting American Families Act, because he wasn't familiar with it. The immigration-related bill would enable gay Americans to sponsor their foreign born same-sex partners for residency in the United States.
"To be honest with you, I haven't read the legislation," Babeu said. "I'd be happy to read it and give you an answer after that. You know where I stand on all these other issues, which are consistent with being an advocate for equality."
Known for taking a hard line on immigration, Babeu is a proponent of Arizona's controversial immigration law, which requires immigrants to have registration documents in their possession at all times. The law has come under fire from immigration rights advocates and the U.S. Justice Department has filed suit against the statute.
Babeu said he doesn't see any connection between the immigration advocacy community and the LGBT community in their struggle for equal rights.
"It's a difference between civil rights for citizens versus legal status," Babeu said. "Though these may be good and decent people in terms of illegal immigrants, the fact is that they're illegal. In our community, we're talking citizens. … It's a very different issue; it's not like an oppressed people or disenfranchised or people who've had their rights taken away. They're here illegally, so it's about the rule of law."
Asked whether he supports the passage of comprehensive immigration reform legislation, Babeu said Congress should approve the 10-point border security plan introduced in the Senate last year by Sens. John McCain (R-Ariz.) and Jon Kyl (R-Ariz.). Among the 10 points are deploying 3,000 National Guard troops to the Arizona border, providing additional funds to border security personnel as well as completing 700 miles of fencing along the border with Mexico and constructing double- and triple- layer fencing at certain locations.
Despite his pledge to work as an LGBT advocate, as a Republican candidate, Babeu noted he would vote for Republican leadership if elected to the House. Under the leadership of House Speaker John Boehner (R-Ohio), pro-LGBT initiatives have seen no progress.
Still, Babeu said he thinks pro-LGBT initiatives will be able to see movement in the 113th Congress even with Republicans in the majority if he's elected because he'll work to influence lawmakers.
"This is where I can be an influence, the voice of reason," Babeu said. "And I can tell you that I have far more credibility with a record of accomplishment and a record of service. I can say and can stand as a recent veteran, as somebody who has actually commanded soldiers from every nationality, every ethnic group, every faith and gender and sexual orientation."
Until the allegations against him made headlines, Babeu was also affiliated with Mitt Romney's presidential bid and served as co-chair of his Arizona campaign. Babeu resigned that position after the New Times story was published.
Although he's no longer with the campaign, Babeu said he believes "in the end" Romney would be a friend to LGBT Americans if elected to the White House.
"Even though [Mitt Romney] has his deep religious views, I can tell you that a lot of Mormons support me and still do, and this changes nothing for a lot of these individuals," Babeu said.
Babeu said he's already voted for Romney via early voting in the Arizona primary, which takes place on Tuesday, and intends to continue supporting the former Massachusetts governor's campaign. When the New Times story broke, Babeu said the Romney campaign told him he didn't need to resign his post, but he wanted to leave to address the allegations against him.
Asked whether he's bothered that Romney opposes same-sex marriage and backs a U.S. constitutional amendment banning marriage rights for gay couples, Babeu said he doesn't agree with the candidate on every issue, but noted President Obama isn't perfect on LGBT issues because of his position on marriage.
Babeu referenced a 1996 questionnaire with the Windy City Times in which Obama, then a candidate for Illinois state Senate, said he supported legalizing same-sex marriage. Since running for national office, Obama hasn't supported marriage rights for gay couples.
"He said that in local office, and then he had a different position when he ran for president," Babeu said. "For all these leaders, we literally have to demand and advocate for issues, and I believe that effort is growing, and it's becoming a groundswell nationally. We have to create an environment in which either President Obama or Mitt Romney makes a decision that is right and consistent with the Constitution."
Since coming out, Babeu said he's been in contact with numerous national LGBT leaders. Among them are heads of conservative groups: R. Clarke Cooper, executive director of Log Cabin Republicans, and Jimmy LaSalvia, executive director of GOProud.
Babeu said he's reached out to the Gay & Lesbian Victory Fund and has friends at the organization. On Saturday evening, Babeu said he was set to talk via phone with Chuck Wolfe, the Victory Fund's CEO.
Babeu said he hasn't spoken to the Human Rights Campaign, but said he's a member of the organization and is on its mailing list. The sheriff said he's made contributions to the Gay & Lesbian Alliance Against Defamation and has been a member "in the past."
Babeu could face a rocky road to elected office, even though polls had him ahead of his opponents prior to the publication of the Phoenix New Times piece.
The sheriff is facing two investigations: one that he requested with Arizona Attorney General Tom Hume and another that was initiated by Pinal County's top prosecutor, James Walsh.
Babeu said he called for the investigation with the attorney general because he wants to "clear [his] name because there was never any threat" of him retaliating against Orozco. Babeu said Orozco is in the United States legally.
Additionally, Babeu said Orozco tried to shop his story around "to every media outlet in metro Phoenix, and even in Tucson," but no other media outlet besides the Phoenix New Times would touch it because "it's not against the law being gay."
Babeu maintained that the only correspondence that he or his lawyer, Chris DeRose, had with Orozco was sending him a cease-and-desist letter to stop him from accessing online media for the campaign. Babeu categorically denied that he ever asked Orozco to sign an agreement that he wouldn't tell anyone about Babeu's sexual orientation.
"I've never asked him to do anything of the sort," Babeu said. "I've never asked anybody."
Babeu emphasized the distinction between how he and his ex-boyfriend are acting in the aftermath of the publication of the New Times piece.
"I'm the one who's standing and defending myself," Babeu said. "I'm the one who's talking and he's got his got his face blocked out, his voice altered and is nowhere to be found. He won't talk to anybody. That seems highly suspicious to me. I'm the one asking for the investigation. It is very easy to attack and to malign. But the business that I'm in is that you're innocent until proven guilty."
Babeu said he believes Orozco went public with the story because he was hurt after their relationship ended and because his political opponents helped facilitate the effort. The sheriff said he'll do whatever he can to help prosecute Orozco.
The New Times piece also insinuates a relationship between Babeu and Matt Heinz, a Democratic state lawmaker who's also pursuing a congressional bid.
The piece states that Heinz broke with Democratic ranks to vote to approve $5 million in funds for Babeu for border security work. The article includes a text message allegedly from Babeu saying that he was planning to spend the night at the home of Heinz and his boyfriend, suggesting some kind of sexual payoff.
But Babeu denied that the relationship with Heinz was anything other than friendship.
"It's simply outrageous that they would write such a thing," Babeu said. "Matt Heinz is a good and decent man. He's a physician who is well respected and we have a purely platonic friendship."
Despite the allegations and the investigations he faces, Babeu said the reaction from Arizona Republicans to his coming out has been positive and "pretty overwhelming."
Babeu said he was greeted with applause during an appearance last week in Yuma, Ariz., a conservative, rural city in his district, where he talked about how he wants to continue pressing economic issues and government spending while asking people to judge him on his commitment to his country.
"How I should be judged is the value I bring to my community and to my country, my service, in the same way that you would want to be judged is how I want to be judged by that service and by the value that I add," Babeu said. "And nearly everyone in that room came up and signed my papers, which you can only sign for one candidate. And these are the most active Republicans. They are the ones that go out and do all the campaign work and so forth."
Babeu said military veterans shook his hand and looked him in the eye, saying "Paul, I'm with you. Sheriff Paul, you've got my support. This changes nothing." Additionally, he said at least 15 women hugged and kissed him, saying, "I think you're great, I support you and we're going to win." Babeu said one of the precinct committee members told him, "My only sister is gay. I think it's great that you're gay."
"There will be some people who react coldly, that shall not deter me," Babeu said. "I'm the same sheriff today that I was 10 days ago. And who I was then is who I am today. So, I'm confident not just in terms of who I am, but what I believe and why I ran in the first place."
UPDATE: Following the Blade's interview with Babeu, an ABC News affiliate in Arizona published a report containing new allegations against the sheriff.
According to ABC15, while Babeu was headmaster and executive director of DeSisto Private Boarding School, complaints were filed that officials administered harsh punishments for students. Additionally, the report quotes Babeu's sister, Lucy Babeu, who claims he was involved in a relationship with a 17-year-old male student at the school.
Lucy Babeu said she found a student from DeSisto living with the now-sheriff. According to Lucy, her brother told her the student was his boyfriend. ABC15 didn't identify the former student. At the time, the student was reportedly 17, which is the legal age of consent in Massachusetts.
The Massachusetts Office of Child Care Services launched an investigation into repeated allegations of abuse, according to the report; during Babeu's tenure the school wasn't licensed. Babeu left the school in 2001; the state investigation forced DeSisto to shut down in 2004.
Among the alleged punishments at the school was being "sheeted," or being forced to strip down to nothing but a sheet and stand before peers. Another alleged punishment was being "cornered," which required sitting and facing a wall for hours, days and sometimes weeks.
"In one case, records show a student with bi-polar disorder, ADHD and impulse control disorder was 'cornered' for 'weeks on end,'" the report states. "The student's medication was not monitored properly. He began to "urinate and defecate" on himself. He was also taken to the hospital for pneumonia.
Days later, that same student was returned to DeSisto and sent back to the corner."
Holli Nielsen, a student at DeSisto while Babeu was headmaster, was quoted in the report as saying Babeu was "certainly aware" of the kind of punishments happening at the school under his watch.
Chris DeRose, a Babeu campaign adviser, told the Blade that the allegations in the report "are false." According to DeRose, Lucy Babeu has a history of mental illness, and the news station "knowingly exploited a mentally ill woman for the sake of airing a sensational story."
DeRose said Lucy Babeu has been declared insane and was involuntarily committed to a psychiatric ward on multiple occasions and stripped of custody of her children for severe mental illness. Additionally, DeRose contends Lucy's children have obtained multiple orders of protection against her for threatening to kill them, and that a court order was issued based on the threat of immediate harm.
According to DeRose, Lucy has a history of threatening or filing frivolous lawsuits against previous employers and has called law enforcement officials to "report imaginary conspiracy theories." DeRose said Lucy has a history of illegal drug abuse.
DeRose said ABC 15 was offered the opportunity to review this information, but didn't accept and aired the story anyway. According to DeRose, at least five Arizona media outlets declined to use Lucy as a source.
California mom claims school manipulated child into changing gender identity
Jessica Konen gave the school permission to use the boy's name for attendance and tried to be supportive but noted it was difficult for her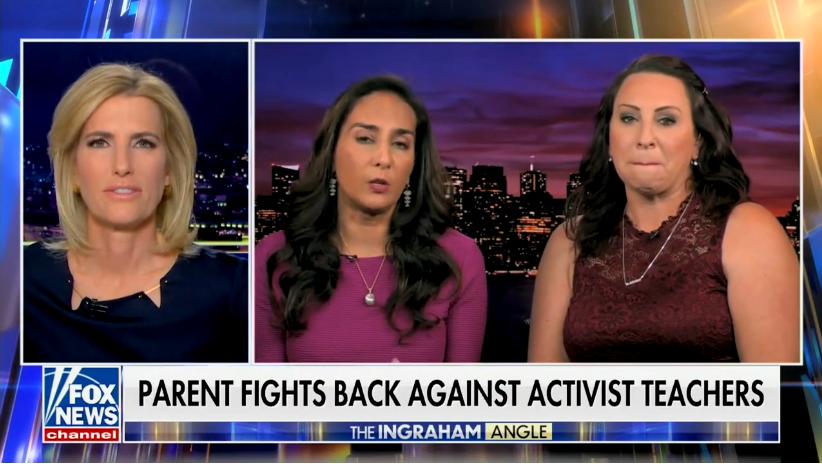 A Northern California mother is claiming teachers in a small school district in the state manipulated her daughter into changing her gender identity and name in a legal claim. 
The claim, filed by the ultra-conservative Center for American Liberty on behalf of the mother, alleged "extreme and outrageous conduct" by the Spreckels Union School District, leading Jessica Konen's 11-year-old daughter to change her gender identity and drive a wedge between them.
Specifically, the claim, a precursor to a lawsuit, names two teachers – Lori Caldera and Kelly Baraki – at Buena Vista Middle who, in addition to teaching, ran the school's Equality Club, later known as UBU (You Be You). Buena Vista is a part of the district.
It comes after Abigail Shrier, the author of a book widely criticized as anti-trans, quoted what the two educators said last year at the California Teachers Association's annual LGBTQ+ Issues Conference in a piece headlined "How Activist Teachers Recruit Kids." Caldera and Baraki spoke about the difficulty of running a Gay-Straight Alliance (GSA) in a socially conservative community.
After the article was published, the teachers were put on administrative leave, and the district hired a law firm to investigate, which is ongoing. The UBU club was suspended.
Spreckels is a town of about 400 people in the agricultural Salinas Valley, approximately 90 miles south of San Francisco.
According to the complaint, Konen's daughter began attending Equality Club meetings after being invited by a friend when she started sixth grade at Buena Vista. After attending one session, she decided it wasn't for her until Caldiera convinced her to come back. At the gatherings, Caldera and Baraki held LGBTQ-centered discussions and introduced students to different gender identities and sexualities.
During her time in the club, Konen's daughter began exploring her own gender identity and sexuality, choosing to wear more masuline clothes. At some point, she decided to change her name and pronouns, which she has since changed back to her original name and pronouns.
Konen said she was aware her daughter was bisexual but did not know she began using a male name and gender pronouns until she was called into the school when her daughter was in seventh grade. The meeting caught both Konen and her daughter by surprise – Konen's daughter had said she wanted to notify her mother, but she did not know the meeting was that day.
Konen gave the school permission to use the boy's name for attendance and tried to be supportive but noted it was difficult for her.
However, when Shrier's article was published and circulated around the small town, everything changed. At this time, Konen's daughter was again using a female name and pronouns.
In the leaked recording from the LGBTQ conference, Caldera and Baraki were discussing how they kept meetings private, among other things.
"When we were doing our virtual learning — we totally stalked what they were doing on Google, when they weren't doing school work," Baraki said. "One of them was googling 'Trans Day of Visibility.' And we're like, 'Check.' We're going to invite that kid when we get back on campus."
However, Caldera told the San Francisco Chronicle that the quotes were either taken out of context or misrepresented. According to Caldera, the stalking comment was a joke. She also defended their work, saying students lead the conversation and they provide honest and fair answers to their questions.
In addition, a spokesperson for the California Teachers Association criticized the group bringing the lawsuit forward, according to the Associated Press: "We are concerned about a political climate right now in which outside political forces fuel chaos and misinformation and seek to divide parents, educators and school communities for their own political gain, which is evident in this complaint. The Center for American Liberty is concerned with pushing its own political agenda through litigation and has filed multiple lawsuits against various school districts and communities."
GOP majority city council to repeal LGBTQ+ law in Pennsylvania
"I don't know of any reasons for repealing it other than a political move […] This issue should not be politicized"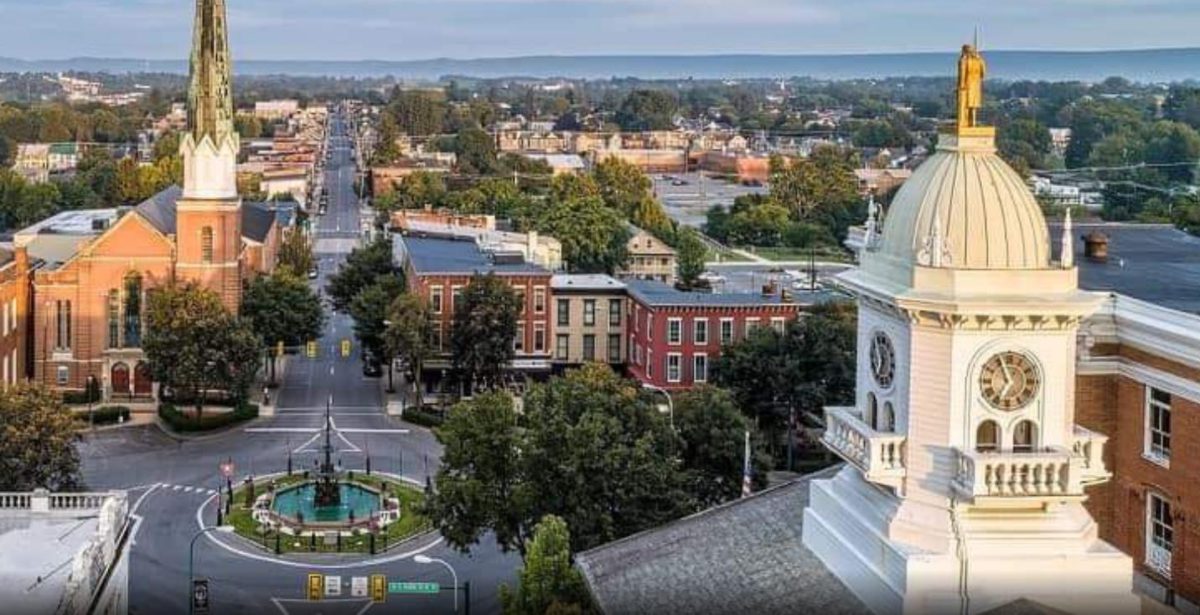 The council of this central Pennsylvania borough (town) will meet on Monday, January 24 for a likely vote to repeal an ordinance passed this last October that safeguards residents against discrimination based on their sexual orientation, ethnicity or gender identity.
Opposition to the ordinance is led by newly installed borough council president Allen Coffman, a Republican. In an interview with media outlet Penn Live Saturday, Coffman said, "All of us that ran in this election to be on council we think we got a mandate from the people," he said. "People we talked to when we were campaigning did not like this ordinance at all. I don't know what the vote will be, but I have a pretty good idea."
The political makeup of the council changed with the November municipal election, which ushered in a 7-3 Republican majority.
The ordinance, which extends protections against discrimination to gay, transgender or genderqueer people in employment, housing and public accommodations, was passed in October by the then-Democratic majority council, Penn Live reported.
"I don't know of any reasons for repealing it other than a political move," said Alice Elia, a Democrat and the former Chambersburg borough council president. "This issue should not be politicized. It's an issue of justice and having equal protection for everybody in our community. It shouldn't be a political or a Democratic or Republican issue. This should be something we are all concerned about."
Coffman told Penn Live that the ordinance serves no purpose and is redundant. He points out that Pennsylvania's Human Relations Commission handles discrimination complaints from residents across the state.
"There are no penalties, no fines," he said. "There's nothing that the ordinance can make someone do. The most they can hope for is that the committee request the two parties to sit down with a counselor or mediator and talk about it. Quite frankly there is nothing that compels them to. There's no teeth in this."
Penn Live's Ivey DeJesus noted if Chambersburg succeeds in repealing the ordinance, it would mark the first time an LGBTQ inclusive law is revoked in Pennsylvania. To date, 70 municipalities have ratified such ordinances.
The Commonwealth of Pennsylvania is one of the 27 states in the nation that have no explicit statewide laws protecting people from discrimination on the basis of sexual orientation or gender identity in employment, housing and public accommodations.
Central Pa. borough poised to become first to repeal LGBTQ protections https://t.co/ZFpDOfRivw

— PennLive.com (@PennLive) January 22, 2022
Florida House committee passes "Don't Say Gay" bill
Equality Florida quickly condemned the measure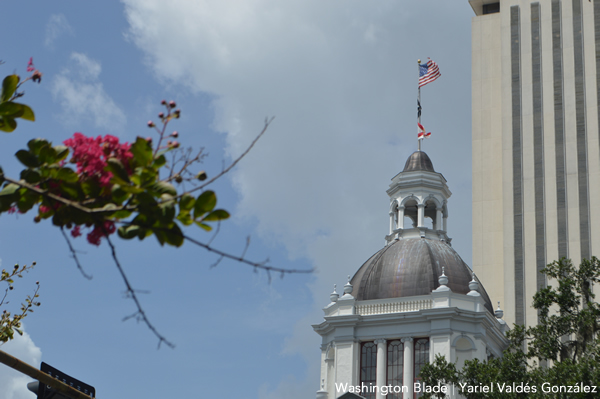 The Republican majority Florida House Education and Employment Committee on Thursday passed House Bill 1557, the Parental Rights in Education bill, colloquially referred to as the "Don't Say Gay" bill advancing the measure to the full House.
HB 1557 and its companion bill, Senate Bill 1834, would ban classroom discussions about sexual orientation and gender identity in schools, erasing LGBTQ identity, history, and culture — as well as LGBTQ students themselves.
The bill also has provisions that appear to undermine LGBTQ support in schools and include vague parental notification requirements which could effectively "out" LGBTQ-identifying students to their parents without their consent.
"The Trevor Project's research has found that LGBTQ youth who learned about LGBTQ issues or people in classes at school had 23 percent lower odds of reporting a suicide attempt in the past year. This bill will erase young LGBTQ students across Florida, forcing many back into the closet by policing their identity and silencing important discussions about the issues they face," said Sam Ames, director of advocacy and government affairs at the Trevor Project. "LGBTQ students deserve their history and experiences to be reflected in their education, just like their peers."
In an email to the Los Angeles Blade, Brandon J. Wolf, the press secretary for Equality Florida noted; "Governor DeSantis' march toward his own personal surveillance state continues. Today, the Don't Say Gay bill, a piece of legislation to erase discussion of LGBTQ people from schools in Florida, passed its first committee and became another component of an agenda designed to police us in our classrooms, doctor's offices, and workplaces. Make no mistake — LGBTQ people are your neighbors, family members, and friends. We are a normal, healthy part of society and we will not be erased."
This will kill kids, @RonDeSantisFL. You are purposefully making your state a harder place for LGBTQ kids to survive in. In a national survey (@TrevorProject), 42% of LGBTQ youth seriously considered attempting suicide last year. Now they can't talk to their teachers? https://t.co/VtfFLPlsn3

— Chasten Buttigieg (@Chasten) January 20, 2022
The Trevor Project's 2021 National Survey on LGBTQ Youth Mental Health found that more than 42 percent of LGBTQ youth seriously considered attempting suicide in the past year, including more than half of transgender and non-binary youth.
According to a recent poll conducted by Morning Consult on behalf of The Trevor Project, 85 percent of transgender and non-binary youth — and two-thirds of all LGBTQ youth (66 percent) — say recent debates about state laws restricting the rights of transgender people have negatively impacted their mental health.
When asked about proposed legislation that would require schools to tell a student's parent or guardian if they request to use a different name/pronoun or if they identify as LGBTQ at school, 56 percent of transgender and non-binary youth said it made them feel angry, 47 percent felt nervous and/or scared, 45 percent felt stressed, and more than 1 in 3 felt sad.
If you or someone you know needs help or support, the Trevor Project's trained crisis counselors are available 24/7 at 1-866-488-7386, via chat at TheTrevorProject.org/Get-Help, or by texting START to 678678.