EXCLUSIVE: Outed sheriff '110 percent in the race for Congress'
Babeu pledges to change 'beliefs, perceptions' about gays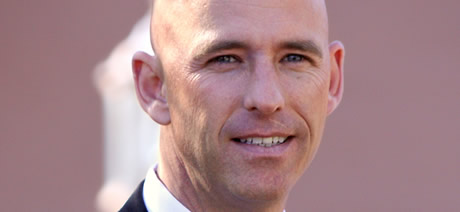 The recently outed gay sheriff of Pinal County, Ariz., says if he's elected to Congress he'll support pro-LGBT initiatives and help change perceptions lawmakers have about gay people.
In an exclusive interview with the Washington Blade, Paul Babeu, who's running to represent Arizona's 4th congressional district in Congress, said his election would be "very impactful and helpful" in changing "the views, perceptions, beliefs about who we are."
"If they know me first as a sheriff, as a police officer who has responded to, literally, thousands and thousands of emergencies, has fought criminals, has actually saved lives and served our country in the military for 20-plus years … and when regular people see those accomplishments and those results first, then understand at a later point that I am gay, it changes people's beliefs and perceptions and understanding," Babeu said.
The Blade interview marks the first time Babeu has spoken to the LGBT media since he came out during a news conference earlier this month.
Babeu, elected as sheriff in 2008 and considered a rising star in the Republican Party, gained national attention after the Phoenix New Times on Feb. 17 published allegations that he threatened to deport his ex-boyfriend, Jose Orozco, a Mexican national and campaign volunteer, after their relationship soured. The article included semi-nude photos he reportedly sent to Orozco and a picture from what appears to be his adam4adam profile.
In a news conference following the article's publication, Babeu denied the allegations against him save for one: he publicly acknowledged that he's gay. Babeu has since accused Orozco of identity theft, which Orozco's attorney has denied.
Asked to comment on Babeu's assertions about the situation, A.D. Horan, Orozco's lawyer, told the Blade, "Jose denies the allegations and intends to cooperate fully with the state's investigation." Horan declined to comment further.
Although his race to win the Republican nomination will likely be more difficult while facing these allegations, Babeu told the Blade he's "110 percent in the race for Congress."
"It will be a harder fight, and I never turn from a fight," Babeu said. "I shall stand and work harder than I ever have in my life on my accomplishments, on my service."
Babeu said he believes voters in his district will accept him because "we're different as Americans" and "we're exceptional people."
"When though we've overcome many hurdles and obstacles, and none of us are perfect, in America, we define ourselves by the value we add in our communities," Babeu said. "We see our differences as a strength, whether it's our religion, our ethnicity, our gender, our [sexual] orientation. Those are the same liberties and freedoms I personally defend and fought for, and that's why I continue to stand up and fight now."
Babeu said he's "not ashamed" of his sexual orientation, but added, "I'm just not going to define myself solely on the fact that I am gay."
If elected to Congress, Babeu said he'll be "a strong fiscal conservative" and advocate for "spending within our means," but also will support pro-LGBT legislative measures.
Among the initiatives Babeu said he supports is the Employment Non-Discrimination Act, noting he's "in favor of eliminating any discrimination" and adding that workers should be evaluated solely on their performance and merit.
Asked whether he supports the idea of President Obama issuing an executive order requiring federal contractors to have LGBT-inclusive non-discrimination policies, Babeu said he'd have to "look into it" but would support such a directive "on the surface."
Additionally, Babeu said he would "certainly vote to repeal" the Defense of Marriage Act and said he thinks the anti-gay law exceeds the authority of the government under the U.S. Constitution.
"I'm a strict constitutionalist as well," Babeu said. "As a strict constitutionalist, this has no business at the federal level. This should go to the states."
The sheriff said his opposition to DOMA is in line with his belief that the government shouldn't tell religions which individuals they can or can't marry.
"The issue of marriage is a deeply religious ceremony, and this is where the government shouldn't tell certain faiths, say like Catholics, that they have to marry two men or two women, in the same way that they shouldn't tell other faiths or religions that they can't," Babeu said. "This isn't a role for the government to enter into. This is an issue of religious freedom."
Babeu also said "Don't Ask, Don't Tell" should remain off the books, drawing on his service as an Army veteran of the Iraq war in opposing the now-ended policy. The sheriff, who retired with the rank of major, said he had gay soldiers under his command who were "exemplary in their service."
"I had to live under that," Babeu said. "Anyone who wants to wear the uniform of our country and put their own personal safety and life on the line to protect Americans, they should be allowed to and they should be honored for that service."
But Babeu said he couldn't yet declare support for another piece of legislation, the Uniting American Families Act, because he wasn't familiar with it. The immigration-related bill would enable gay Americans to sponsor their foreign born same-sex partners for residency in the United States.
"To be honest with you, I haven't read the legislation," Babeu said. "I'd be happy to read it and give you an answer after that. You know where I stand on all these other issues, which are consistent with being an advocate for equality."
Known for taking a hard line on immigration, Babeu is a proponent of Arizona's controversial immigration law, which requires immigrants to have registration documents in their possession at all times. The law has come under fire from immigration rights advocates and the U.S. Justice Department has filed suit against the statute.
Babeu said he doesn't see any connection between the immigration advocacy community and the LGBT community in their struggle for equal rights.
"It's a difference between civil rights for citizens versus legal status," Babeu said. "Though these may be good and decent people in terms of illegal immigrants, the fact is that they're illegal. In our community, we're talking citizens. … It's a very different issue; it's not like an oppressed people or disenfranchised or people who've had their rights taken away. They're here illegally, so it's about the rule of law."
Asked whether he supports the passage of comprehensive immigration reform legislation, Babeu said Congress should approve the 10-point border security plan introduced in the Senate last year by Sens. John McCain (R-Ariz.) and Jon Kyl (R-Ariz.). Among the 10 points are deploying 3,000 National Guard troops to the Arizona border, providing additional funds to border security personnel as well as completing 700 miles of fencing along the border with Mexico and constructing double- and triple- layer fencing at certain locations.
Despite his pledge to work as an LGBT advocate, as a Republican candidate, Babeu noted he would vote for Republican leadership if elected to the House. Under the leadership of House Speaker John Boehner (R-Ohio), pro-LGBT initiatives have seen no progress.
Still, Babeu said he thinks pro-LGBT initiatives will be able to see movement in the 113th Congress even with Republicans in the majority if he's elected because he'll work to influence lawmakers.
"This is where I can be an influence, the voice of reason," Babeu said. "And I can tell you that I have far more credibility with a record of accomplishment and a record of service. I can say and can stand as a recent veteran, as somebody who has actually commanded soldiers from every nationality, every ethnic group, every faith and gender and sexual orientation."
Until the allegations against him made headlines, Babeu was also affiliated with Mitt Romney's presidential bid and served as co-chair of his Arizona campaign. Babeu resigned that position after the New Times story was published.
Although he's no longer with the campaign, Babeu said he believes "in the end" Romney would be a friend to LGBT Americans if elected to the White House.
"Even though [Mitt Romney] has his deep religious views, I can tell you that a lot of Mormons support me and still do, and this changes nothing for a lot of these individuals," Babeu said.
Babeu said he's already voted for Romney via early voting in the Arizona primary, which takes place on Tuesday, and intends to continue supporting the former Massachusetts governor's campaign. When the New Times story broke, Babeu said the Romney campaign told him he didn't need to resign his post, but he wanted to leave to address the allegations against him.
Asked whether he's bothered that Romney opposes same-sex marriage and backs a U.S. constitutional amendment banning marriage rights for gay couples, Babeu said he doesn't agree with the candidate on every issue, but noted President Obama isn't perfect on LGBT issues because of his position on marriage.
Babeu referenced a 1996 questionnaire with the Windy City Times in which Obama, then a candidate for Illinois state Senate, said he supported legalizing same-sex marriage. Since running for national office, Obama hasn't supported marriage rights for gay couples.
"He said that in local office, and then he had a different position when he ran for president," Babeu said. "For all these leaders, we literally have to demand and advocate for issues, and I believe that effort is growing, and it's becoming a groundswell nationally. We have to create an environment in which either President Obama or Mitt Romney makes a decision that is right and consistent with the Constitution."
Since coming out, Babeu said he's been in contact with numerous national LGBT leaders. Among them are heads of conservative groups: R. Clarke Cooper, executive director of Log Cabin Republicans, and Jimmy LaSalvia, executive director of GOProud.
Babeu said he's reached out to the Gay & Lesbian Victory Fund and has friends at the organization. On Saturday evening, Babeu said he was set to talk via phone with Chuck Wolfe, the Victory Fund's CEO.
Babeu said he hasn't spoken to the Human Rights Campaign, but said he's a member of the organization and is on its mailing list. The sheriff said he's made contributions to the Gay & Lesbian Alliance Against Defamation and has been a member "in the past."
Babeu could face a rocky road to elected office, even though polls had him ahead of his opponents prior to the publication of the Phoenix New Times piece.
The sheriff is facing two investigations: one that he requested with Arizona Attorney General Tom Hume and another that was initiated by Pinal County's top prosecutor, James Walsh.
Babeu said he called for the investigation with the attorney general because he wants to "clear [his] name because there was never any threat" of him retaliating against Orozco. Babeu said Orozco is in the United States legally.
Additionally, Babeu said Orozco tried to shop his story around "to every media outlet in metro Phoenix, and even in Tucson," but no other media outlet besides the Phoenix New Times would touch it because "it's not against the law being gay."
Babeu maintained that the only correspondence that he or his lawyer, Chris DeRose, had with Orozco was sending him a cease-and-desist letter to stop him from accessing online media for the campaign. Babeu categorically denied that he ever asked Orozco to sign an agreement that he wouldn't tell anyone about Babeu's sexual orientation.
"I've never asked him to do anything of the sort," Babeu said. "I've never asked anybody."
Babeu emphasized the distinction between how he and his ex-boyfriend are acting in the aftermath of the publication of the New Times piece.
"I'm the one who's standing and defending myself," Babeu said. "I'm the one who's talking and he's got his got his face blocked out, his voice altered and is nowhere to be found. He won't talk to anybody. That seems highly suspicious to me. I'm the one asking for the investigation. It is very easy to attack and to malign. But the business that I'm in is that you're innocent until proven guilty."
Babeu said he believes Orozco went public with the story because he was hurt after their relationship ended and because his political opponents helped facilitate the effort. The sheriff said he'll do whatever he can to help prosecute Orozco.
The New Times piece also insinuates a relationship between Babeu and Matt Heinz, a Democratic state lawmaker who's also pursuing a congressional bid.
The piece states that Heinz broke with Democratic ranks to vote to approve $5 million in funds for Babeu for border security work. The article includes a text message allegedly from Babeu saying that he was planning to spend the night at the home of Heinz and his boyfriend, suggesting some kind of sexual payoff.
But Babeu denied that the relationship with Heinz was anything other than friendship.
"It's simply outrageous that they would write such a thing," Babeu said. "Matt Heinz is a good and decent man. He's a physician who is well respected and we have a purely platonic friendship."
Despite the allegations and the investigations he faces, Babeu said the reaction from Arizona Republicans to his coming out has been positive and "pretty overwhelming."
Babeu said he was greeted with applause during an appearance last week in Yuma, Ariz., a conservative, rural city in his district, where he talked about how he wants to continue pressing economic issues and government spending while asking people to judge him on his commitment to his country.
"How I should be judged is the value I bring to my community and to my country, my service, in the same way that you would want to be judged is how I want to be judged by that service and by the value that I add," Babeu said. "And nearly everyone in that room came up and signed my papers, which you can only sign for one candidate. And these are the most active Republicans. They are the ones that go out and do all the campaign work and so forth."
Babeu said military veterans shook his hand and looked him in the eye, saying "Paul, I'm with you. Sheriff Paul, you've got my support. This changes nothing." Additionally, he said at least 15 women hugged and kissed him, saying, "I think you're great, I support you and we're going to win." Babeu said one of the precinct committee members told him, "My only sister is gay. I think it's great that you're gay."
"There will be some people who react coldly, that shall not deter me," Babeu said. "I'm the same sheriff today that I was 10 days ago. And who I was then is who I am today. So, I'm confident not just in terms of who I am, but what I believe and why I ran in the first place."
UPDATE: Following the Blade's interview with Babeu, an ABC News affiliate in Arizona published a report containing new allegations against the sheriff.
According to ABC15, while Babeu was headmaster and executive director of DeSisto Private Boarding School, complaints were filed that officials administered harsh punishments for students. Additionally, the report quotes Babeu's sister, Lucy Babeu, who claims he was involved in a relationship with a 17-year-old male student at the school.
Lucy Babeu said she found a student from DeSisto living with the now-sheriff. According to Lucy, her brother told her the student was his boyfriend. ABC15 didn't identify the former student. At the time, the student was reportedly 17, which is the legal age of consent in Massachusetts.
The Massachusetts Office of Child Care Services launched an investigation into repeated allegations of abuse, according to the report; during Babeu's tenure the school wasn't licensed. Babeu left the school in 2001; the state investigation forced DeSisto to shut down in 2004.
Among the alleged punishments at the school was being "sheeted," or being forced to strip down to nothing but a sheet and stand before peers. Another alleged punishment was being "cornered," which required sitting and facing a wall for hours, days and sometimes weeks.
"In one case, records show a student with bi-polar disorder, ADHD and impulse control disorder was 'cornered' for 'weeks on end,'" the report states. "The student's medication was not monitored properly. He began to "urinate and defecate" on himself. He was also taken to the hospital for pneumonia.
Days later, that same student was returned to DeSisto and sent back to the corner."
Holli Nielsen, a student at DeSisto while Babeu was headmaster, was quoted in the report as saying Babeu was "certainly aware" of the kind of punishments happening at the school under his watch.
Chris DeRose, a Babeu campaign adviser, told the Blade that the allegations in the report "are false." According to DeRose, Lucy Babeu has a history of mental illness, and the news station "knowingly exploited a mentally ill woman for the sake of airing a sensational story."
DeRose said Lucy Babeu has been declared insane and was involuntarily committed to a psychiatric ward on multiple occasions and stripped of custody of her children for severe mental illness. Additionally, DeRose contends Lucy's children have obtained multiple orders of protection against her for threatening to kill them, and that a court order was issued based on the threat of immediate harm.
According to DeRose, Lucy has a history of threatening or filing frivolous lawsuits against previous employers and has called law enforcement officials to "report imaginary conspiracy theories." DeRose said Lucy has a history of illegal drug abuse.
DeRose said ABC 15 was offered the opportunity to review this information, but didn't accept and aired the story anyway. According to DeRose, at least five Arizona media outlets declined to use Lucy as a source.
Gay journalist murdered inside Philadelphia home
Josh Kruger's death has left city 'shocked and saddened'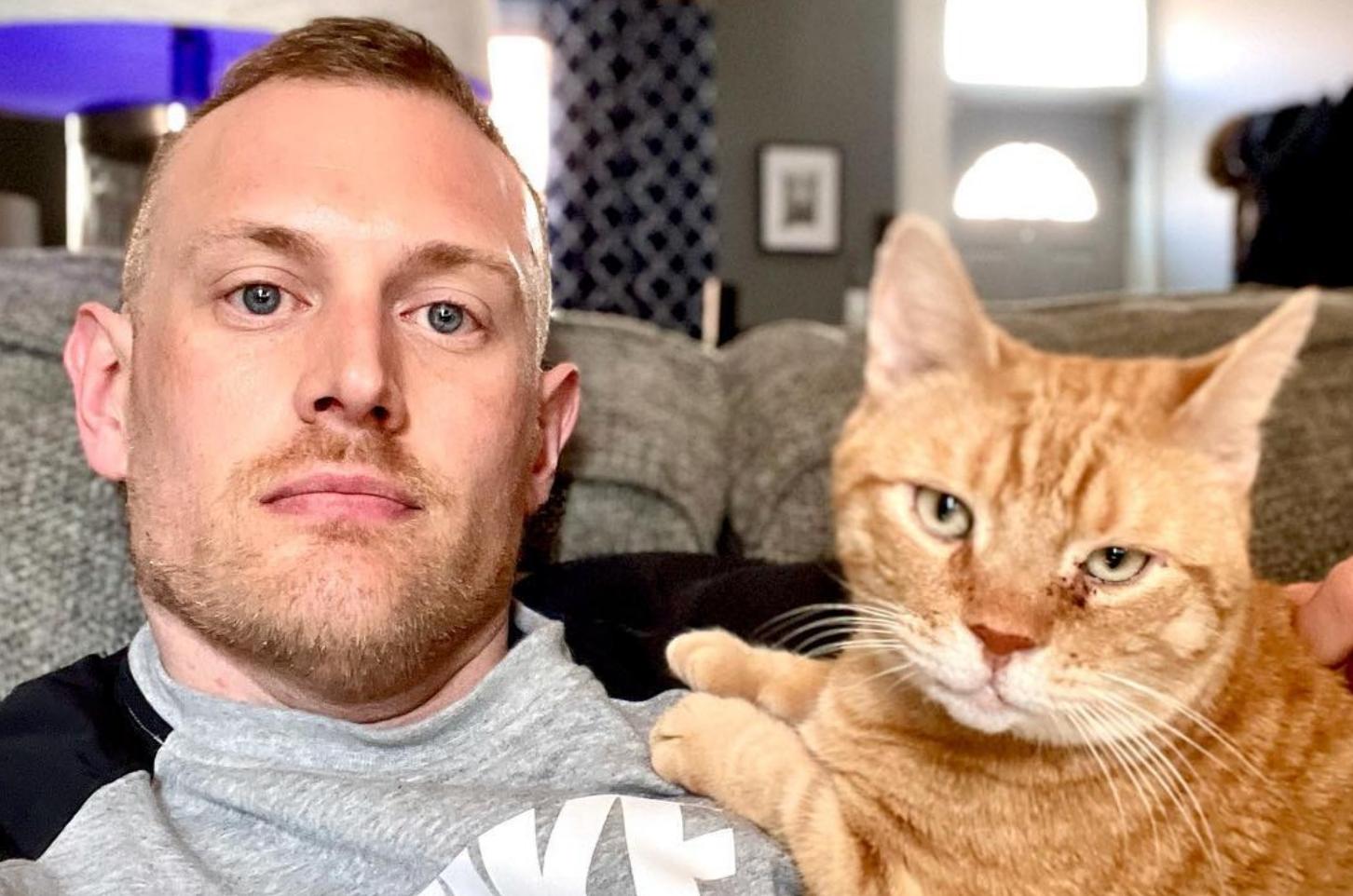 An openly gay journalist was shot to death in his Point Breeze neighborhood home in the 2300 block of Watkins Street in South Philadelphia early Monday morning.
According to Officer Shawn Ritchie, a spokesperson for the Philadelphia Police Department, 39-year-old Josh Kruger was shot at about 1:30 a.m. and collapsed in the street after seeking help. Kruger was transported to Penn Presbyterian Hospital where he was pronounced dead at 2:13 a.m.
Police said that Kruger was shot seven times throughout the chest and abdomen and that no weapons were recovered nor have any arrests been made. Homicides investigators noted that there was no sign of forced entry and the motive remains unclear.
Philadelphia District Attorney Larry Krasner said in a statement:
"Josh Kruger lifted up the most vulnerable and stigmatized people in our communities — particularly unhoused people living with addiction. As an openly queer writer who wrote about his own journey surviving substance use disorder and homelessness, it was encouraging to see Josh join the Kenney administration as a spokesperson for the Office of Homeless Services.
Josh deserved to write the ending of his personal story. As with all homicides, we will be in close contact with the Philadelphia police as they work to identify the person or persons responsible so that they can be held to account in a court of law. I extend my deepest condolences to Josh's loved ones and to all those mourning this loss."
WHYY reported Kruger had written extensively with bylines in multiple publications, including the Philadelphia Inquirer, Philadelphia Magazine, the Philadelphia Citizen, WHYY, and Billy Penn.
CBS News reported that Kruger overcame homelessness and addiction to work for five years in city government, handling Mayor Jim Kenney's social media and serving as the communications director for the city's Office of Homeless Services.
He left city government in 2021 to return to journalism, according to his website.
"He was more than just a journalist," Kendall Stephens, who was a friend and neighbor of Kruger's, told CBS News. "He was more than just a community member. He was somebody that fought that great fight so many of us are not able to fight that fight because we're too busy sheltered in our own homes wondering if someone is going to knock down our doors and kill us the same way they killed him. The same way they tried to kill me. And we're tired of it."
Kenney said in a statement that he is "shocked and saddened" by Kruger's death.
"He cared deeply about our city and its residents, which was evident in his public service and writing. Our administration was fortunate to call him a colleague, and our prayers are with everyone who knew him."
Shocked and saddened by Josh Kruger's death. He cared deeply about our city and its residents, which was evident in his public service and writing.

Our administration was fortunate to call him a colleague, and our prayers are with everyone who knew him. https://t.co/dnRxQ0Ic3W

— Mayor Jim Kenney (@PhillyMayor) October 2, 2023
The District Attorney's LGBTQ+ Advisory Committee issued the following statement:
"Many of us knew Josh Kruger as a comrade who never stopped advocating for queer Philadelphians living on the margins of society. His struggles mirrored so many of ours — from community rejection, to homelessness, to addiction, to living with HIV, to poverty — and his recovery, survival, and successes showed what's possible when politicians and elected leaders reject bigotry and work affirmatively to uplift all people. Even while Josh worked for the mayor, he never stopped speaking out against police violence, politicized attacks on trans and queer people, or the societal discarding of homeless and addicted Philadelphians.
We are devastated that Josh's life was ended so violently. We urge anyone who has information that could lead to an arrest and prosecution for Josh's murder to contact the Philadelphia Police or the DA's Office directly. LGBTQ+ Philadelphians experience violence of all kinds every day; few people used their platforms to remind powerful people in government of that reality as effectively as Josh Kruger did. Josh and the communities he advocated for every day of his life deserve nothing less than justice and accountability for this outrageous crime."
Lesbian mother from El Salvador released from ICE custody
Jessica Barahona-Martinez arrested on June 26, 2017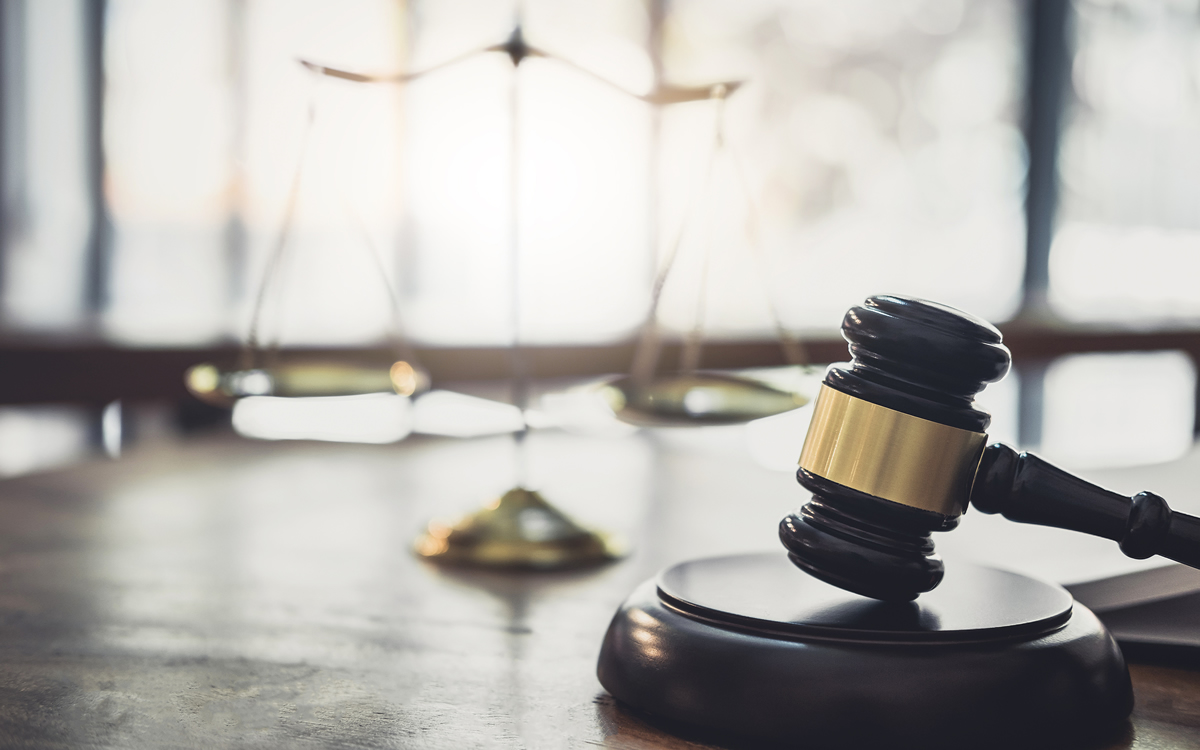 A federal judge last week ordered the release of a lesbian mother from El Salvador who had been in U.S. Immigration and Customs Enforcement custody since June 2017.
Jessica Patricia Barahona-Martinez and her three children entered the U.S. on May 31, 2016. A court filing notes she fled "persecution she faced in El Salvador as a lesbian, and because the government had falsely identified her as a gang member."
Barahona-Martinez lived with her sister and other relatives in Woodbridge, Va., until ICE arrested and detained her on June 26, 2017. She was housed at two ICE detention centers in Virginia until her transfer to the South Louisiana ICE Processing Center, a privately-run facility the GEO Group, a Florida-based company, operates in Basile, La., in October 2020.
An immigration judge in November 2019 granted Barahona-Martinez asylum for the second time. The government appealed the decision and the Board of Immigration Appeals, which the Justice Department oversees, ruled in their favor.
The American Civil Liberties Union and the ACLU of Louisiana last month filed a writ for habeas corpus petition in the U.S. District Court for the Western District of Louisiana's Lafayette Division that asked for Barahona-Martinez's release. U.S. District Judge Terry A. Doughty on Sept. 27 ruled in her favor.
"Petitioner (Barahona-Martinez) ultimately argues that her prolonged detention violates due process; she moves that this court issues a temporary restraining order, requests release, a bond hearing, an expedited hearing and costs and attorney fees," wrote Doughty.
"This court finds that petitioner has plausibly alleged her prolonged detention violates due process," added Doughty.
An ACLU spokesperson on Monday told the Blade that ICE has released Barahona-Martinez and she is once again in Virginia with her children and sister.
State Department hosts intersex activists from around the world
Group met with policy makers, health officials, NGOs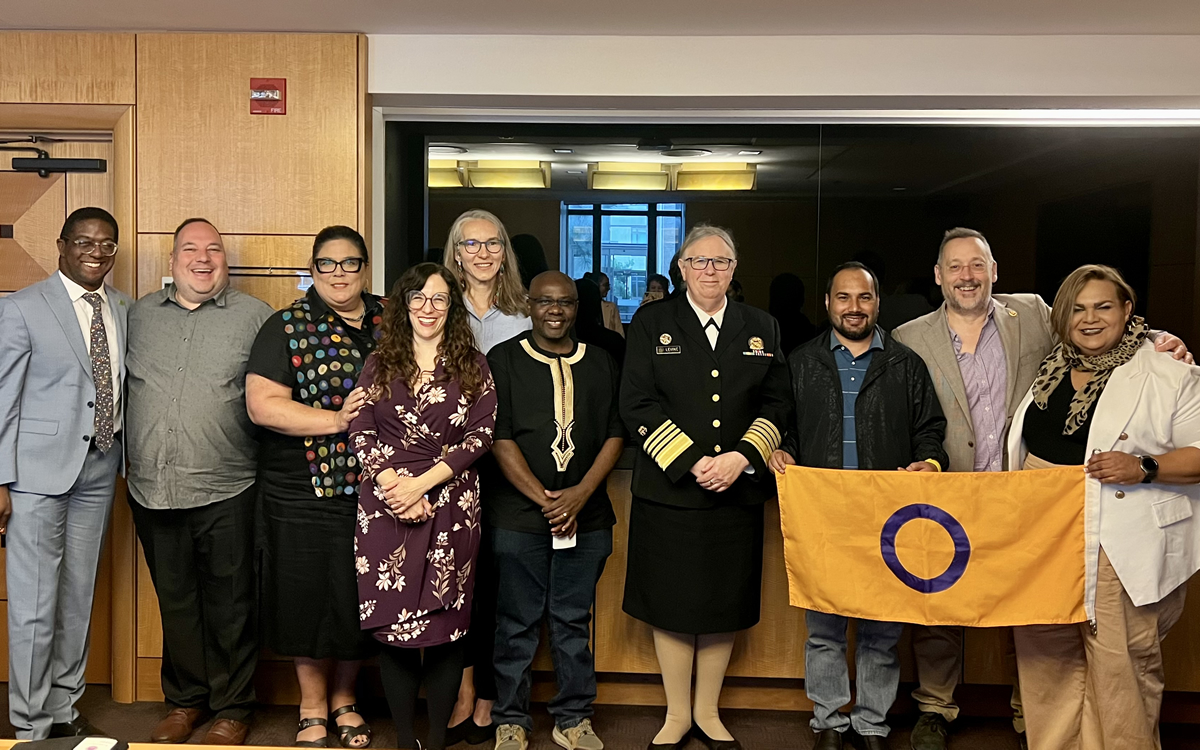 The State Department last week hosted five intersex activists from around the world.
Kimberly Zieselman, a prominent intersex activist who advises Jessica Stern, the special U.S. envoy for the promotion of LGBTQ and intersex rights abroad, brought the activists to D.C.
• Morgan Carpenter, co-founder and executive director of Intersex Human Rights Australia
• Natasha Jiménez, an intersex activist from Costa Rica who is the general coordinator of Mulabi, the Latin American Space for Sexualities and Rights
• Julius Kaggwa, founder of the Support Initiative for People with Atypical Sex Development Uganda
• Magda Rakita, co-founder and executive director of Fujdacja Interakcja in Poland and co-founder of Interconnected UK
• Esan Regmi, co-founder and executive director of the Campaign for Change in Nepal.
Special U.S. Envoy for Global Youth Issues Abby Finkenauer and Assistant Health Secretary Rachel Levine are among the officials with whom the activists met.
Zieselman told the Washington Blade on Sept. 21 the activists offered State Department officials an "intersex 101" overview during a virtual briefing.
More than 60 Save the Children staffers from around the world participated in another virtual briefing. Zieselman noted the activists also met with Stern, U.N. and Organization of American States officials, funders and NGO representatives while in D.C.
"The people we met were genuinely interested," Rakita told the Blade.
Stern in an exclusive statement to the Blade said "the visiting intersex activists clearly had an impact here at State, sharing their expertise and lived experience highlighting the urgency to end human rights abuses, including those involving harmful medical practices against intersex persons globally." Andrew Gleason, senior director for gender equality and social justice at Save the Children US, in a LinkedIn post he wrote after attending his organization's meeting with the activists echoed Stern.
"There are many learnings to recount from today's discussion, but one thing is clear, this is unequivocally a child rights issue, and one that demands attention and action at the intersection of LGBTQI+ rights, reproductive rights and justice, disability justice and more," wrote Gleason. "Gratitude to the panelists for sharing such poignant testimonies and providing insights into what organizations like ours can do to contribute to the broader intersex movement; and thank you to Kimberly for your leadership and bringing this group together."
The activists' trip to D.C. coincided with efforts to end so-called sex "normalization" surgeries on intersex children.
Greek lawmakers in July passed a law that bans such procedures on children under 15 unless they offer their consent or a court allows them to happen. Doctors who violate the statute face fines and prison.
Germany Iceland, Malta, Portugal and Spain have also enacted laws that seek to protect intersex youth.
A law that grants equal rights and legal recognition to intersex people in Kenya took effect in July 2022. Lawmakers in the Australian Capital Territory earlier this year passed the Variation in Sex Characteristics (Restricted Medical Treatment) Bill 2023.
Intersex Human Rights Australia notes the law implements "mechanisms to regulate non-urgent medical care to encourage child participation in medical decisions, establish groundbreaking oversight mechanisms and provide transparency on medical practices and decision making." It further points out the statute "will criminalize some deferrable procedures that permanently alter the sex characteristics of children" and provides "funding for necessary psychosocial supports for families and children."
"It's amazing," Carpenter told the Blade when discussing the law and resistance to it. "It's not perfect. There was some big gaps, but physicians are resisting every step of the way."
The State Department in April 2022 began to issue passports with an "X" gender marker.
Dana Zzyym, an intersex U.S. Navy veteran who identifies as non-binary, in 2015 filed a federal lawsuit against the State Department after it denied their application for a passport with an "X" gender marker. Zzyym in October 2021 received the first gender-neutral American passport.