AIDS experts express hope at 'Return to Lisner'
Whitman-Walker commemorates D.C.'s first AIDS forum 29 years ago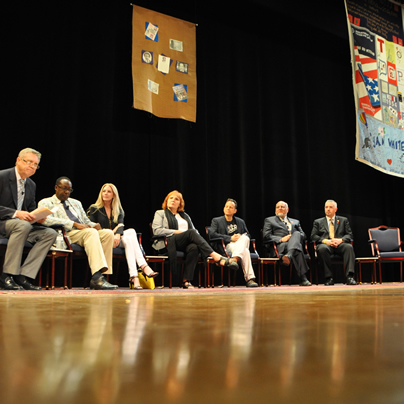 A panel of experts in the fields of AIDS-related medicine, research, public policy, and education discussed the state of the AIDS epidemic Tuesday night at George Washington University's Lisner Auditorium, the same place where D.C.'s first AIDS forum was held 29 years earlier.
Tuesday's forum followed an impassioned keynote address by Jeanne White-Ginder, mother of Ryan White, the Indiana teenager who was diagnosed with AIDS in 1984 at the age of 14. White, a hemophiliac who contracted the virus from contaminated blood products, became an internationally recognized advocate for AIDS research and education before he died in 1990.
D.C. Council member Jim Graham (D-Ward 1), who served as president of the Whitman-Walker Clinic at the time of the first AIDS forum at Lisner Auditorium in 1983, shared his recollection of the earlier forum at Tuesday's event.
"When we came here to Lisner with nearly every seat filled on April 4, 1983, there was one thing that was certain," he said. "And that was that something potentially devastating was about to happen. And we had to arm ourselves. We had to get ready."
Graham noted that the 1983 forum was held at a time when little was known about the cause of AIDS and how it was transmitted. Although there were just a handful of reported cases in D.C., the city's politically influential gay community was aware of the growing number of cases in New York, San Francisco, and other large U.S. cities, where otherwise healthy gay men were dying within months of being diagnosed with the disease.
"At a time when there was no Twitter, no Facebook, no Internet, no websites, 1,100 persons showed up on that night to find out what this was all about," Graham said. "We believed then as we do now that if we could muster the will to marshal the resources we could stop AIDS dead in its tracks and we could care for those in dire need."
The auditorium was about two-thirds full at Tuesday night's forum.
Activists looking back at the early years of AIDS have often referred to that period as the "dark days," when friends and loved ones died in increasing numbers.
With that as a backdrop, the panelists at Tuesday's forum, while saying much still remains to be done, pointed to the dramatic scientific advances in the ensuring 29 years that have transformed an HIV infection from a near-certain death sentence to a chronic but manageable condition in which a person with HIV can live a normal lifespan.
"I think hope shines bright," said Jose Zuniga, president of the International Association of Physicians in AIDS Care.
"We have saved millions of lives through the provision of antiretroviral therapies," Zuniga told the forum.
"This hope also serves to shine a light on the inequalities, the inequities, all the horrible – the racism, sexism, homophobia, trans phobia that are all barriers to our achieving the goals we have in mind," said Zuniga. "Having said all of that, I remain highly hopeful and optimistic."
Robert Redfield, chief of Infectious Diseases and director of HIV programs at the University of Maryland, said he was hopeful that further advances in antiretroviral drugs will lead to a "functional cure" of HIV infection before the end of this decade.
Redfield said researchers define a functional cure as the ability of an as yet to be developed drug or drug combination to permanently suppress the viral load in a person with HIV to a point where it is undetectable and the person no longer needs to take anti-retroviral drugs.
Currently, people with HIV whose viral level is undetectable through the use of existing antiretroviral drugs experience a relapse, with the virus reemerging in large numbers after the person stops taking the prescribed regimen of the drugs.
According to Redfield, researchers are getting closer to developing improved drugs that can seek out and destroy the 'hidden' forms of HIV that remain dormant in patients taking the current drug regimens but that reemerge if the patient stops taking the drugs.
In addition to Zuniga and Redfield, the other panelists included A. Cornelius Baker, former Whitman-Walker Clinic executive director and senior communications adviser and project director for a D.C.-based international consulting organization that addresses AIDS issues; Regan Hofmann, editor of POZ magazine; JoAnne Keatley, director of the Center of Excellence for Transgender Health at the University of California-San Francisco; and Adam Tenner, executive director of Metro Teen AIDS.
The panel was moderated by NBC Channel 4 News correspondent Tom Sherwood.
Baker and Hofmann each said they expected to die within a few years after their HIV diagnosis in the 1980s but now are confident that the effective drug therapies will enable them to advance to old age. Baker said he was pleased to celebrate his 50th birthday recently.
Hofmann, who follows the latest scientific developments on AIDS in her role as editor of POZ magazine, joked that her birthdays recently have taken on a new meaning.
"I've always been grateful to have my birthdays," she said. "But now I'm officially old enough to lie about my age as a woman."
Keatley said that while advances in drug therapies have yielded great benefits for most people with HIV, many general practice doctors and infectious disease specialists are not trained to address the special needs of transgender women with HIV.
"My problem with the current strategies is that while we're putting a lot of hope and effort on new medical technologies I don't feel we're doing enough to reach out and engage with transgender populations and keep them in care," she said. "I don't think we've made enough investment and training of providers to be able to care for transgender bodies."
Tenner, whose organization provides AIDS education for LGBT youth, said that while he, too, is optimistic that an end to AIDS is a possibility in the not too distant future he's also troubled over shortcomings in government programs aimed at AIDS education and treatment.
"I'm angry that not every young person gets HIV education or bullying education," he told the forum. "We could get every young person high quality AIDS education but we are not getting that."
Baker pointed to recently released findings of a National Institutes of Health study of HIV prevalence in black men who have sex with men in six large U.S. cities, including D.C. He noted that existing LGBT and AIDS organizations don't appear to be addressing issues faced by this particular population.
The study found high levels of HIV infection, incarceration, unemployment and other social problems in black gay men to the same extent found in heterosexual black men.
In summing up the panelists' views, Sherwood said each appeared to be highly optimistic while expressing reservations or concern over certain aspects of the response to AIDS.
"We all have hope with an asterisk," he said.
White-Ginder told of how her son met a man undergoing tests for AIDS-related symptoms at New York City's Roosevelt Memorial Hospital, where her son went for an experimental treatment a few years after his AIDS diagnosis in Indiana. At the time, most of the hospital's AIDS patients were gay men.
"Ryan was sitting in the lab getting his lab work done and a gentleman came up to him and said, 'Oh my gosh, you're Ryan White, aren't you?'" White-Ginder said. "And Ryan went, 'Yes.' He said they found 12 tumors in me. He said I haven't been diagnosed with AIDS yet but they're pretty sure that's what I have. He said I want to thank you for all you've done for us people with AIDS."
White-Ginder continued: "The gentleman turned away and Ryan looked at me and said, 'You know mom I'm the only one who really knows what he's talking about.' He said, 'We're both fighting the same disease.' We never took it to represent one cause or another. We wanted to represent everybody with this disease…So that is why I'm here with you today," she said.
Before the panel discussion began, White-Ginder introduced a music video about her son produced by Michael Jackson, who released his song "Gone Too Soon" as part of the video. Jackson made the video shortly after Ryan White's death in 1990.
She noted that both Jackson and singer Elton John befriended her son in the years after his diagnosis in a showing of solidarity to join Ryan White in the fight against AIDS discrimination. The two singers attended Ryan White's funeral.
The Gay Men's Chorus of Washington also performed at the forum prior to the start of the panel discussion.
New CDC data shows HIV infections dropped, but mostly among whites
Socioeconomic factor into disproportionate rates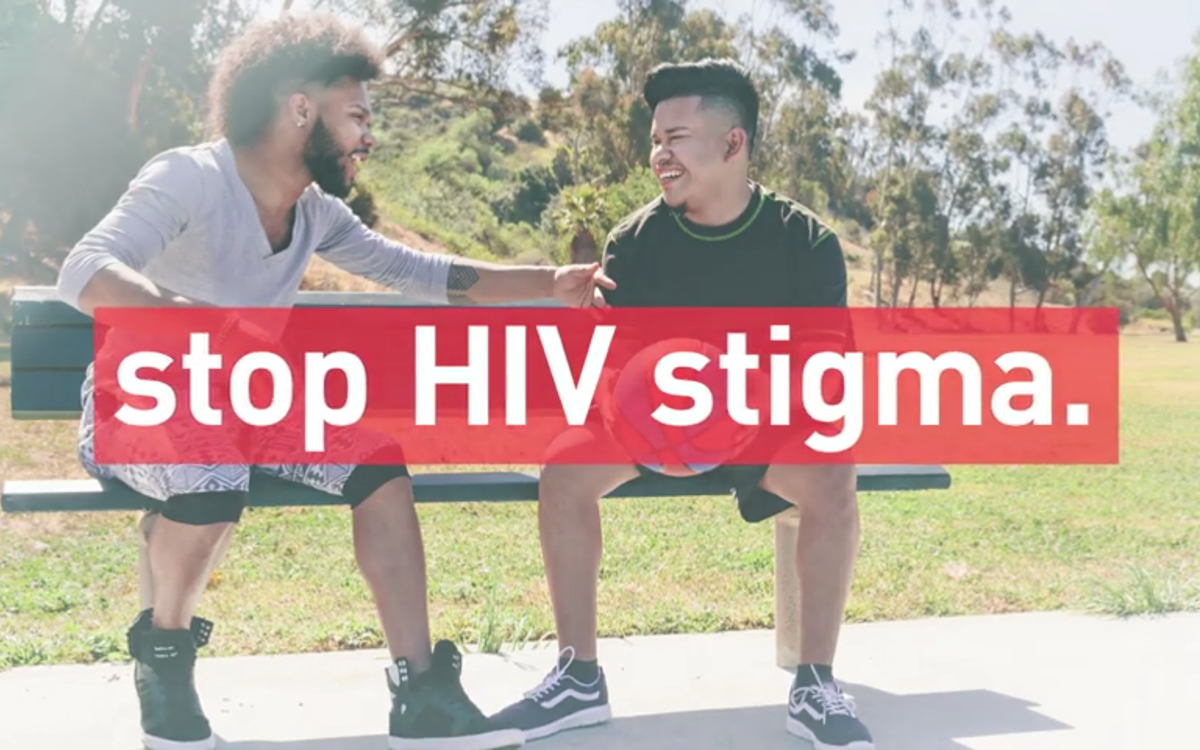 Data published Tuesday by the Centers for Disease Control and Prevention shows a significant decline in new HIV infections, but suggests the impact of prevention efforts was far less substantial for Black and Latino populations.
From 2017-2021, as rates of HIV testing, treatment and the use of pre-exposure prophylaxis (PrEP) medication rose, new cases dropped by 12 percent overall and by as much as 34 percent among gay and bisexual males aged 13-24.
The numbers show a "move in the right direction," CDC Director Rochelle Walensky said in a press release.
However, when broken down by race, the CDC found new infections were down by 27 percent and 36 percent, respectively, among Black and Latino populations, compared with 45 percent of whites.
Similarly, by 2021 about one third of those who are considered eligible were taking PrEP for HIV prevention, but the CDC noted this number includes "relatively few Black people or Hispanic/Latino people" despite the significant increase in prescriptions up from just 13 percent in 2017.
"Longstanding factors, such as systemic inequities, social and economic marginalization and residential segregation," Walensky noted, continue to act as barriers "between highly effective HIV treatment and prevention and people who could benefit from them."
She added, "Efforts must be accelerated and strengthened for progress to reach all groups faster and equitably."
Robyn Neblett Fanfair, acting director of the CDC's Division of HIV Prevention, said that "At least three people in the U.S. get HIV every hour — at a time when we have more effective prevention and treatment options than ever before."
"These tools must reach deep into communities and be delivered faster to expand progress from some groups to all groups," she said.
The HIV+Hepatitis Policy Institute issued a press release following the CDC's announcement of the new data, noting both the encouraging progress and need for improvement.
"It appears that our investments in HIV prevention are providing some positive results, but the persistent high number of new diagnoses and the low usage of PrEP among the communities most impacted by HIV point to the need for increased resources, particularly for a national PrEP program," said the group's executive director, Carl Schmid.
President Joe Biden's FY24 budget requested $237 million for a national PrEP program along with $850 million to support the U.S. Department of Health and Human Services' "Ending the HIV Epidemic in the U.S." initiative.
Officials eye mpox prevention, vaccination initiatives for this summer's LGBTQ events
New cluster of cases reported in Chicago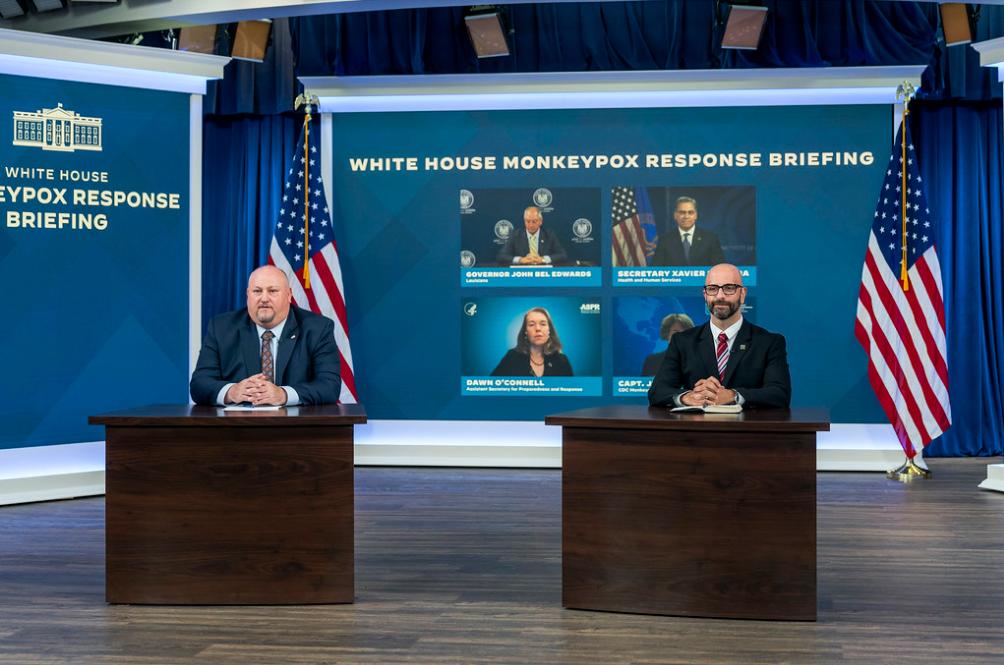 Federal health agencies, in coordination with their state and local counterparts and community partners, are exploring opportunities to offer mpox prevention initiatives and vaccinations at LGBTQ events this summer, Dr. Demetre Daskalakis said on Thursday.
Daskalakis, the deputy coordinator for the White House's national mpox response, described these deliberations in response to a question from the Washington Blade during a media telebriefing on mpox that was hosted by the Centers for Disease Control and Prevention.
The CDC on Monday issued a Health Alert Network Health Update on the potential risk for new mpox cases.
Since the peak of about 460 cases per day in August 2022, new cases have steadily declined, but following the cluster recently reported in the Chicago area, the update warns, "spring and summer season in 2023 could lead to a resurgence of mpox as people gather for festivals and other events."
"We have the vaccine, and we have organizations that are willing to do it," Daskalakis said during Thursday's call, adding that resources are available and can be deployed flexibly because they are built into existing "HIV and STI funding to allow for this work."
And the Mpox Crisis Response Cooperative Agreement, Daskalakis said, "provides even more resources locally for such efforts."
Daskalakis and CDC Mpox Response Incident Manager Dr. Christopher R. Braden also briefed reporters on findings from new studies on the efficacy of the JYNNEOS vaccine for the prevention of mpox.
That data, per the CDC's Morbidity and Mortality Weekly Report, reveals that "Among gay, bisexual, and other MSM and transgender adults aged 18-49 years, two doses of the JYNNEOS vaccine were 86 percent effective against mpox, indicating substantial protection against mpox."
Additionally, "All routes of vaccine administration provided similar protection."
FDA finalizes new blood donation guidelines
'A significant milestone for the agency and the LGBTQI+ community'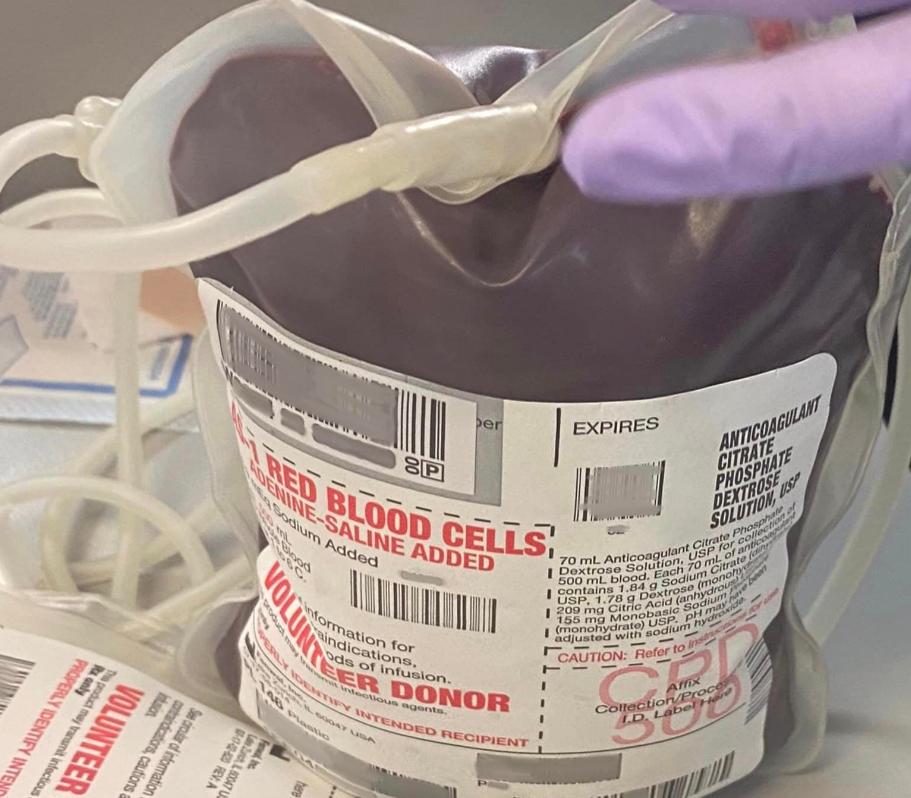 The U.S. Food and Drug Administration on Thursday finalized new guidelines for blood donation that will use a uniform individualized risk assessment questionnaire for respondents regardless of their sexual orientation, sex, or gender.
The move, which brings U.S. policy in line with procedures used in countries like Canada and the United Kingdom, marks a significant departure from longstanding bans targeting gay and bisexual men who have sex with men that were gradually eased over the decades since the AIDS epidemic.
"The implementation of these recommendations will represent a significant milestone for the agency and the LGBTQI+ community," said Peter Marks, director of the FDA's Center for Biologics Evaluation and Research, in a press release issued by the agency.
"The FDA is committed to working closely with the blood collection industry to help ensure timely implementation of the new recommendations and we will continue to monitor the safety of the blood supply once this individual risk-based approach is in place."
Under the new guidelines, prospective donors who have had a new sexual partner, or more than one sexual partner in the past three months, and anal sex in the past three months, would be ineligible.
So would those who are "taking medications to treat or prevent HIV infection (e.g., antiretroviral therapy (ART), pre-exposure prophylaxis (PrEP) and post-exposure prophylaxis (PEP)," because these drugs can delay the detection of HIV.