LGBT vote expected to split in special election
Silverman, Mara, Bonds hold LGBT 'meet and greet' events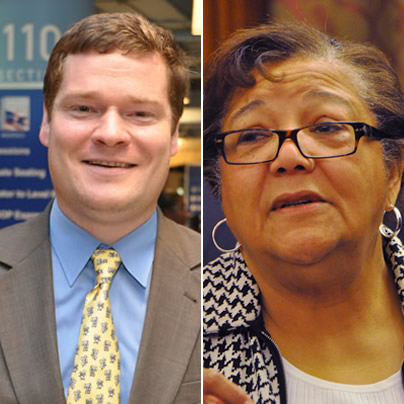 The LGBT community appeared to be dividing its support between what pundits say are the top three contenders in the city's April 23 special election in which six candidates are competing for an at-large seat on the D.C. City Council.
With all of the candidates expressing support for LGBT equality, including support for the city's same-sex marriage law, LGBT voters appear to be assessing the candidates on non-LGBT issues, according to activists following the campaign.
"As has been the case for a long time in our city, we are blessed to be in a position of choosing among friends," Rick Rosendall, president of the Gay and Lesbian Activists Alliance, said earlier this year.
A large number of LGBT activists have come out in support of Democrats Anita Bonds and Elissa Silverman as well as Republican Patrick Mara. Each has held several LGBT "meet and greet" events, with some of them held in gay bars. A smaller number of activists have expressed their support for Democrat Matthew Frumin.
The only publicly released poll so far, conducted by the Public Policy Polling Company, showed Bonds in the lead among likely voters, with 19 percent, followed by Mara and Silverman, who each had 13 percent. Frumin had 8 percent, with Democrat Paul Zukerberg and Statehood-Green Party candidate Perry Redd each with 2 percent.
But political observers were quick to point out that the most significant finding of the poll was that a whopping 43 percent of those polled said they were undecided less than two weeks before the election. The large number of undecided voters makes it difficult to predict a winner, political observers have said.
One of the first signs that LGBT voters were divided over the field of candidates came in March, when the Gertrude Stein Democratic Club, the city's largest LGBT political organization, was unable to make an endorsement because no candidate received a required 60 percent of the vote among club members.
However, Silverman received 55 percent of the Stein members' vote, with Bonds coming in second with 37 percent.
Mara received the endorsement of the D.C. Long Cabin Republicans. His supporters point out that a number of prominent LGBT Democrats are backing Mara, who also won the endorsement of the Washington Post, and that Mara won in city precincts with large numbers of LGBT residents in two previous elections in which he ran for a Council seat.
Frumin, meanwhile, received the highest rating from the non-partisan Gay and Lesbian Activists Alliance — a +7 on a rating scale of -10 to +10. Bonds came in second with a GLAA rating of +6.5. Silverman and Redd each received a +5.5 rating, with Mara receiving a +5 and Zuckerberg receiving a +2.
The candidates' answers to separate GLAA and Stein Club questionnaires show that each of them indicated overall strong support on LGBT issues, with some losing points for not providing what GLAA says were detailed enough responses to the questions. Others lost points for disagreeing with GLAA on some issues.
Bonds, a longtime Democratic Party leader who has worked in the city government in the past, was appointed to the Council seat on an interim basis earlier this year by the D.C. Democratic State Committee, which she chairs. The appointment lasts until the time of the special election. Bonds is being backed, among others, by former Stein Club presidents Kurt Vorndran and Lafeefah Williams and current Stein Club treasurer Barry Daneker.
Silverman, a former journalist with the Washington City Paper and Washington Post, has worked as a budget analyst in recent years for the D.C. Fiscal Policy Institute, which advocates for reforms in the city's tax code. She is being backed by a number of LGBT activists, including many of the Stein Club members who voted for her in the club's endorsement meeting in which no endorsement was made.
Mara, an elected member of the D.C. school board from Ward 1, has been a longtime supporter of LGBT rights and boasts of being the only candidate in the at-large Council race who testified in favor of the city's same-sex marriage law when it came before the D.C. Council in 2009. Gay Democratic activists Joel Lawson and John Klenert are among the LGBT activists supporting him.
In a sometimes heated debate among LGBT activists, some, including gay Democratic activist and commentator Peter Rosenstein, argue that LGBT people should not vote for Mara because he was a GOP convention delegate and supporter of Republican presidential candidate Mitt Romney, who opposes nearly all LGBT rights initiatives, including gay marriage. Mara's gay backers say Mara is the only "true" reform candidate who promises to fight corruption and cronyism in city government.
Frumin is an attorney in private practice and a Ward 3 Advisory Neighborhood Commissioner.
The remaining two candidates, Democrat Paul Zuckerberg, an attorney and longtime advocate for decriminalizing marijuana; and Perry Redd, a Statehood-Green Party candidate and community activist, have received less traction among LGBT activists. The two have raised far less money for their campaigns than the other four candidates.
Mara, Silverman and Frumin have each portrayed themselves as reform candidates and have pointed to city corruption related investigations that led to the arrest and indictment of two D.C. Council members during the past two years.
Although Bonds strongly disputes critics' claims she is part of the entrenched political establishment, impartial observers say she has a good shot at winning because Mara, Silverman and Frumin are likely to split the so-called "reform" vote.
Observers also believe Bonds benefited from a decision earlier this month by former D.C. Council member and Democratic contender Michael Brown to drop out of the race. Brown would have been in direct competition with Bonds for voters in Wards 5, 7, and 8, according to political observers.
Anti-transgender heckler interrupts Danica Roem during debate
Trans lawmaker is running for the Va. state Senate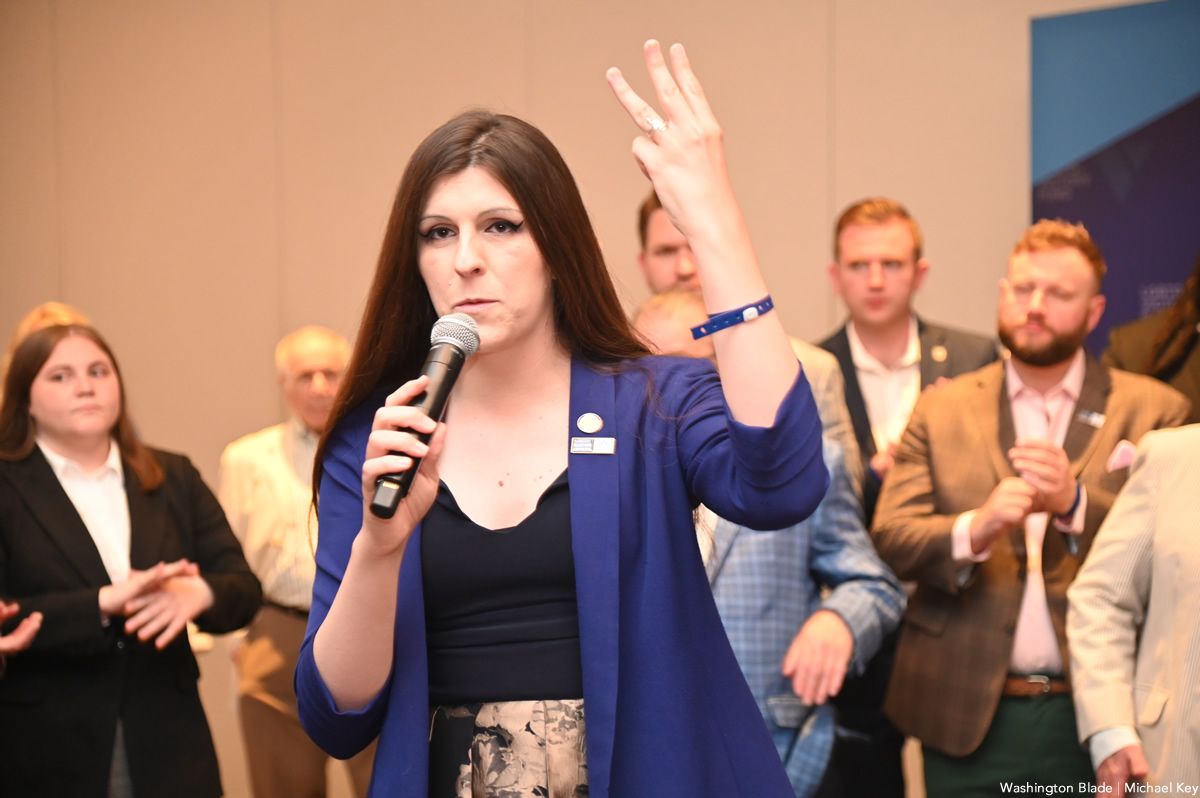 An anti-transgender heckler interrupted Virginia state Del. Danica Roem (D-Manassas) on Sept. 28 during a debate with her Republican opponent for the state Senate.
The woman heckled Roem during the Prince William Committee of 100-organized debate between her and Bill Woolf that took place at Metz Middle School in Manassas. 
"Thank you for reminding me why I won three elections in this district in Prince William County, which is the most diverse county in all of Virginia and the 10th most nationally where we welcome everyone because of who they are, not despite it, no matter what you look like, where you come from how you worship, if you do, or who you love because you should be able to thrive here because of who you are, never despite it," said Roem.
Audience members applauded Roem after she responded to the heckler who was eventually removed from the auditorium.
Roem in 2017 defeated then-state Del. Bob Marshall, a vocal LGBTQ rights opponent who co-wrote Virginia's constitutional amendment defining marriage as between a man and a woman that voters approved 11 years earlier. Roem subsequently became the first openly transgender person seated in a state legislature in the U.S.
Roem in 2019 became the first out trans state legislator to win re-election. Roem in May 2022 announced she is running to represent the newly redistricted Senate District 30, which includes western Prince William County and the cities of Manassas and Manassas Park.
Woolf during the Sept. 28 debate did not say whether he would support the repeal of the marriage amendment. Woolf also reiterated his support of a bill that would require school personnel to out trans students to their parents.
Virginia Beach high school students stage walkouts to support transgender rights
City's school board approved policy to out trans students to parents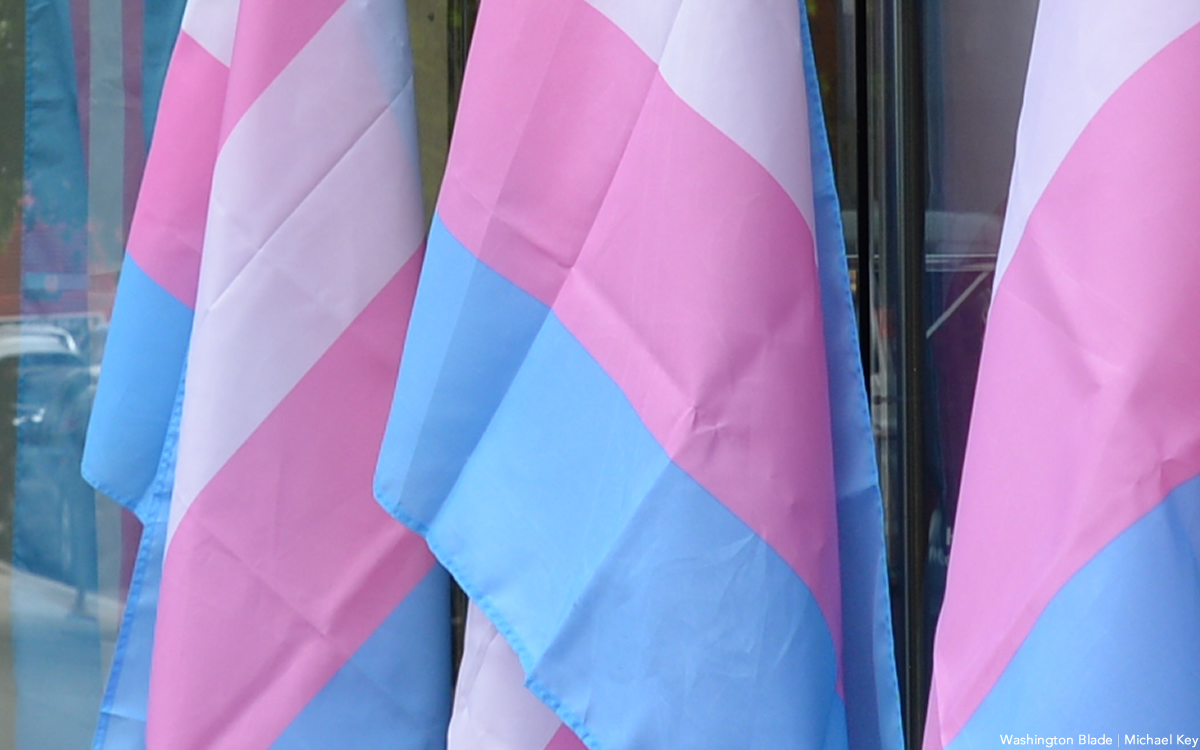 Students at five Virginia Beach high schools on Friday staged walkouts in support of transgender rights.
The walkout is in response to the Virginia Beach School Board potentially approving policy 5-31, which the Pride Liberation Project says will require schools to out trans students to their parents.
Students have been organizing walkouts across the state since Republican Gov. Glenn Youngkin earlier this year announced new guidelines for trans and nonbinary students.
"Students like me aren't going to be able to talk to our teachers if we're constantly worried about our school officials calling home to forcibly out us," AJ, a trans Kellam High School Student, told the Pride Liberation Project.
Pepco, Exelon announce $2.7 million in funding for four minority-owned businesses
'It's good business sense to bring more people to the table'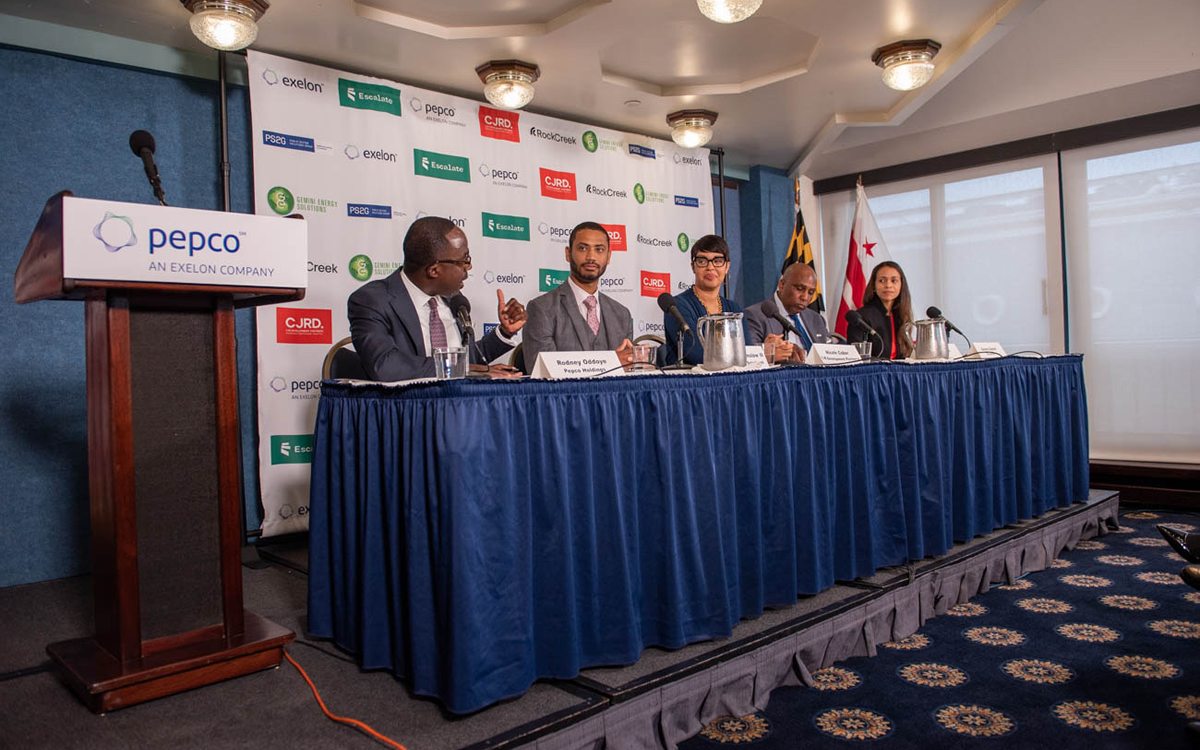 Pepco and Exelon announced a $2.7 million investment in four minority-owned businesses on Friday.
"Today's been a long time coming," said Pepco Vice President of Governmental and External Affairs Valencia McClure.
Pepco's parent company, Exelon, launched the Racial Equity Capital Fund (RECF) in 2022 to expand capital access to diverse businesses. This latest $2.7 million investment is just a portion of RECF's $36 million in funding.
At the announcement, D.C. Mayor Muriel E. Bowser spoke about the other ways Pepco and Exelon have "put their money where their mouth is" through their partnership with the D.C. Infrastructure Academy. She reported that all 22 of the residents that graduated from the program last week have a job offer from Pepco.
"We know that is not just a job, but a career," she said to the crowd's applause. "We know that working together, we can invest in D.C. residents, provide opportunity, and ensure that our D.C. businesses are a part of D.C.'s growing prosperity."
The four minority businesses that received funding were Gemini Energy Solutions, Public Sector Solutions Group, CJR Development Partners, and Escalate.
"It's good business sense to bring more people to the table," said fund recipient Nicole Cober, CJR Development's Principle Managing Partner.
Gemini Energy Solutions, which is Black owned, received $1 million, the most of the four companies. Its mission is to equitably scale energy efficiency to marginalized communities. For the founder and CEO Anthony Kinslow II, this investment means that he is able to get paid and advance the work of his organization.
"We are now able to accelerate the work in our software and technology development," he said. "What we were going to do in two years, we are now going to do in six months."
For Escalate, a workforce development platform focused on frontline worker retention, the funding means that it will be able to double the pay for frontline workers.
Public Sector Solutions Group CEO Darryl Wiggins emphasized that this investment was not just 'charity' work, but mission-driven work.
"The principle and the intent is greater than the money we receive," he said. Public Sector Solutions is Black owned.
Public Sector Solutions Group received a $600,000 debt investment; CJR Development, a minority and woman-owned small business, received a $600,000 debt investment; and Escalate, a majority Black and woman-owned company, received a $500,000 equity investment.
Exelon launched the RECF in partnership with RockCreek, one of the world's largest diverse-owned global investment firms, in 2022. The RECF expands capital access to diverse businesses so they can create more jobs, grow their companies and reinvest in their neighborhoods and communities, according to a statement from Exelon.
New RECF applications are accepted on a rolling basis. Interested businesses may apply online or contact RockCreek at [email protected] for more information.