Pappas 'steps down' as head of DC AIDS office
Move comes 2 days before new health director set to take office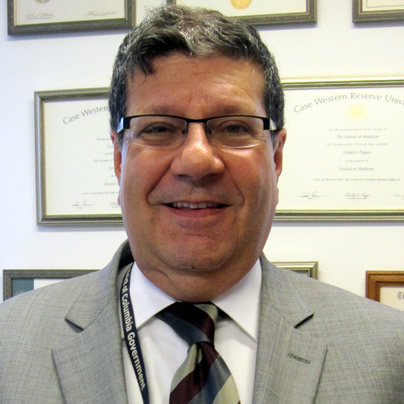 Gay physician and AIDS specialist Gregory Pappas released a statement Tuesday night saying he was "stepping down" as head of the D.C. Department of Health's HIV/AIDS, Hepatitis, STD and Tuberculosis Administration (HAHSTA).
Pappas sent the statement to the Blade, which he said he prepared with the help of his attorney, hours after DOH Interim Director Shaun Snyder announced Pappas's abrupt departure in an email sent to DOH employees
The announcement came two days before Dr. Joxel Garcia, Mayor Vincent Gray's nominee to become the new DOH director, is scheduled to take office as acting director on Aug. 1. The City Council was expected to vote on whether to confirm Garcia's nomination in September when the Council returns from its summer recess.
"The purpose of this email is to inform you of a change in the management of the HIV, AIDS Hepatitis, STD, and TB Administration," Snyder said in his email, a copy of which was obtained by the Washington Blade.
"Today is Dr. Gregory Pappas's last day with the Department of Health and I would like to take this opportunity to thank him for his service," Snyder said without giving a reason for Pappas's departure.
Snyder then announced in his email to surprised employees that gay DOH official Michael Kharfen would replace Pappas as the HAHSTA director effective immediately.
"As many of you know, Mr. Kharfen currently serves as the Bureau Chief of Partnerships, Capacity Building & Community Outreach and has recently stepped up to serve as the Interim Bureau Chief of STD and TB Control," Snyder said in his email.
"He is a committed public health official and I know he will provide solid leadership during this transition period," he said. "Mr. Kharfen's efforts, along with those of the dedicated HAHSTA team, will ensure that we promote the highest quality services for our client and patients."
In an email sent to the Blade, Snyder added, "We do not anticipate any impact on services as a result of the transition."
Pappas, reached by phone Tuesday night, declined to comment on his unexpected departure as HAHSTA director, saying he preferred to discuss the matter in his written statement.
Two sources from community-based AIDS organizations that are familiar with HAHSTA and who spoke on condition that they not be identified, told the Blade Pappas made informal arrangements to meet with representatives of the groups over the next few weeks and made no mention that he would be leaving HAHSTA. The two sources believe Pappas was dismissed.
"It has been a great honor to serve the District of Columbia," he said in his statement. "During my time at HAHSTA I had the once in a life time opportunity to represent the city at the 2012 International AIDS Society Meeting," which was held in D.C.
He discusses in the statement what he believes were his accomplishments in helping advance the city's fight against AIDS, including the reduction of new AIDS diagnoses by 50 percent over the past five years.
"For public heath, team work is essential," his statement says. "In stepping down I welcome the new director of the Department of Health, Dr. Joxel Garcia, who will assemble his own team. I wish him well in taking D.C. to the next level of excellence and recognition. I look forward to being able to spend more time with my family."
Earlier in the day on Tuesday, DOH spokesperson Najma Roberts told the Blade she couldn't say why Pappas left his job without any advance notice or who made the decision to replace him if his departure was involuntary.
"It's really a personnel matter and I really don't have the exact details," she said. "But Michael Kharfen will be the interim director as of today. DOH is moving forward and we're really excited about having him on board."
Kharfen is a familiar figure to local AIDS activists, who have had dealings with him in his various roles at the DOH and HAHSTA for close to 10 years.
"It's been a somewhat eventful day," he said in a brief telephone interview on Tuesday.
Asked if he knew the reason for Pappas's sudden departure, Kharfen said, "I don't really know about that. I just know that I've been asked to step in in the interim. I'm looking forward to continuing the work with the management team here, and with the support and confidence of the director's office and the administration to keep our focus on our work around reducing HIV, STDs, hepatitis and TB."
Mayor Gray named Pappas as head of HAHSTA in February 2011. Pappas held a wide range of AIDS and public health-related positions over the 25 years prior to his joining HAHSTA, including a post as adviser to U.S. Surgeon General David Satcher during the Clinton administration. He also served as medical adviser in a consulting capacity for the now defunct National Association of People With AIDS.
Whitman-Walker Health executive director Donald Blanchon said he looks forward to working with Kharfen in his new role as interim HAHSTA director.
"We are grateful for Dr. Pappas' contributions in D.C.'s fight against HIV/AIDS, especially his work to prepare the HIV care community for health care reform," Blanchon said in a statement to the Blade. "Yet we all know that this fight is bigger than any one individual or organization. Today there are nearly 15,000 D.C. residents who need ongoing health care and support in the face of HIV/AIDS. And, each year, another 800 individuals are newly diagnosed with HIV. That is why I am confident that the mayor will find a new leader who can continue the progress that our community has made over the past five years."
Below is the full text of Dr. Gregory Pappas's statement released on July 30:
"It has been a great honor to serve the District of Columbia. During my time at HAHSTA I had the once in a life time opportunity to represent the city at the 2012 International AIDS Society Meeting. Through that meeting I believe we were able to set the record straight that D.C. has one of the most successful and creative city programs fighting the virus.
"D.C. is turning the tide with new diagnoses of HIV being cut in half over the past five years. Disparities persist but they too are decreasing. Our success is due to a rapid scale up of the National HIV/AIDS Strategy with the excellent providers in the city and a supportive community.
"For public health, team work is essential. In stepping down I welcome the new Director of the Department of Health, Dr. Joxel Garcia, who will assemble his own team. I wish him well in taking D.C. to the next level of excellence and recognition. I look forward to being able to spend more time with my family."
Prince George's County library system launches banned book club
First discussion to take place in Hyattsville on June 14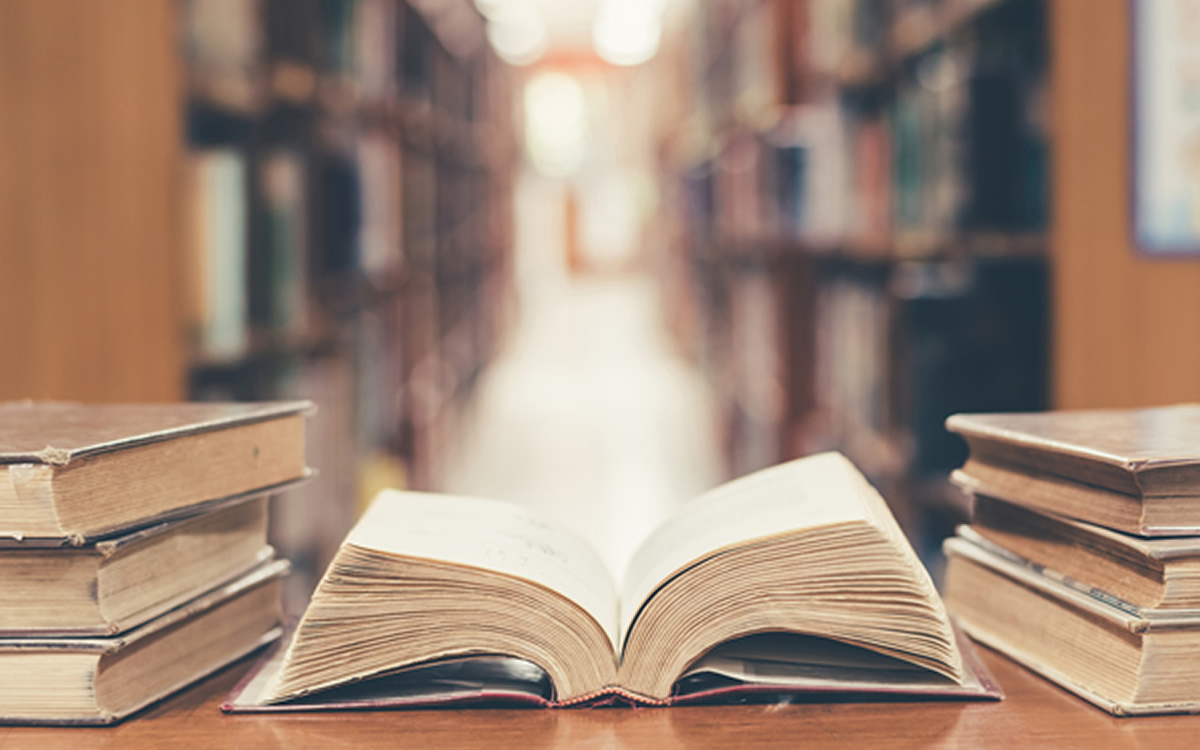 The Prince George's County Memorial Library System has launched its Rock Banned Book Club.
The club will feature monthly discussions of the 13 top banned books from 2022, most of which focus on LGBTQ-specific themes.
The club's first discussion, which will take place at the Hyattsville Branch Library on June 14, will be on "Gender Queer: A Memoir" by Maia Kobabe.
Kobabe's memoir won the 2020 American Library Association Alex Award and recounts Kobabe's exploration of gender identity and sexuality through adolescence and adulthood. According to the American Library Association, the book faced the most censorship challenges of any novel at 151.
"We're seeing nationally the highest rate of challenges to books in libraries since the data has been collected by the American Library Association," Nicholas Brown, acting co-chief executive officer of the library, said. "I think what happens with all of the discourse around book banning is that, oftentimes, not everyone participating in that discourse is actually taking the time to read the full works and discuss them and understand where the author might be coming from and whose stories are being reflected in these books."
Along with the book club, the library system is hosting a Pride celebration at the Hyattsville branch on Saturday from 12 – 4 p.m. It will feature a panel discussion, vogue and runway workshops, free HIV testing and more.
The library system will host its second annual Rainbow Festival on June 24 from 11 a.m. to 2 p.m. at the Bowie Branch Library with family-friendly events like craft stations, story time and a live DJ. In April, the library system won a Top Innovator Award from the Urban Libraries Council for its banned books campaign.
"I think a lot of folks don't always realize that your local public library is kind of the front line of democracy and we always have been," Brown said. "Public libraries across the country are very united on this and if the right to read continues to be under threat like it's been, it is not a good time for the state of our democracy."
Bowser: No credible threats to D.C. Pride events
Mayor spoke with the Blade after flag-raising ceremony at the Wilson Building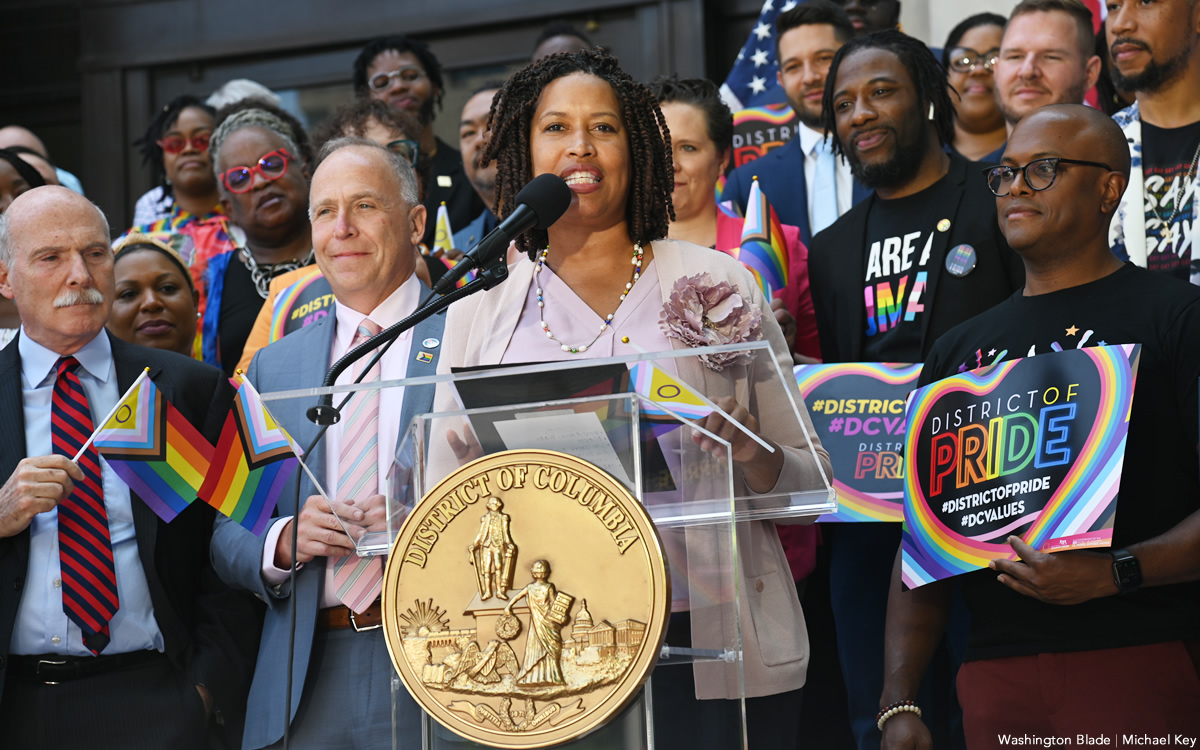 D.C. Mayor Muriel Bowser on Thursday said authorities have not received any credible threats to upcoming Pride events.
"We don't have any to report," she told the Washington Blade.
"MPD is constantly working with all of our agencies to make sure we have safe special events and we're going to keep going with our planning, like we do every year," added Bowser. "There's always a scan for any threats to the District."
Bowser spoke with the Blade after she joined D.C. Council Chair Phil Mendelson, Council members Anita Bonds, Charles Allen, Kenyon McDuffie and Zachary Parker, D.C. Attorney General Brian Schwalb, D.C. Mayor's LGBTQ Affairs Office Director Japer Bowles and other officials and activists in raising the Progress Pride flag in front of the Wilson Building.
The Blade last month reported D.C. police are investigating a bomb threat a Twitter user made against the annual District Pride concert that will take place at the Lincoln Theater on June 29. Bowles in a May 19 statement said his office reported the tweet, but further stressed that "no credible threat at this time has been made."
Moore issues Pride month proclamation
Governor on May 3 signed Trans Health Equity Act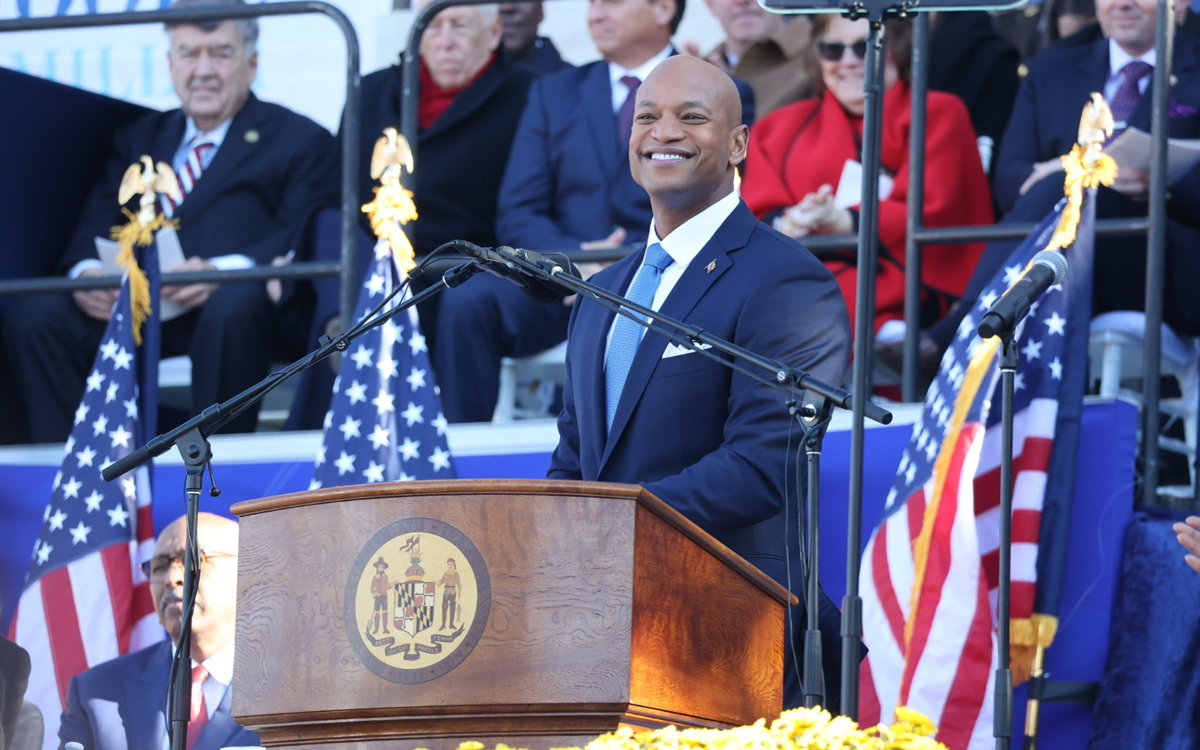 Maryland Gov. Wes Moore on Thursday proclaimed June as Pride month in recognition of "the contributions, resilience, courage and joy of LGBTQIA+ Marylanders," according to a press release.
"In Maryland, we lead with love and inclusion. I want everyone in our LGBTQIA+ community to know that they deserve to be seen for who they are, and our administration will stand with them in the fight for equality and equity," Moore said. "We need to elevate the stories, embrace the courage, and celebrate the humanity of our LGBTQIA+ community — and as long as I am governor, we will take the steps forward to protect and celebrate all Marylanders."
Moore on March 31 became the first governor in Maryland history to recognize the Transgender Day of Visibility and last month he signed into law the Trans Health Equity Act into law, which requires Maryland Medicaid to provide coverage for gender-affirming care beginning next year.
"This month is a celebration of the beauty and uniqueness of the queer community, but it's also a time to reaffirm our commitment to uplifting LGBTQIA+ Marylanders and continuing to fight against hatred, discrimination, and bigotry," Lt. Gov. Aruna Miller said in the same press release that Moore's office released. "LGBTQIA+ Marylanders deserve to be who they are, to live their pride — without fear or having to hide. This administration will always stand alongside and protect the rights of all Marylanders."