LGBT museum seeks to preserve our history
National effort underway to find key artifacts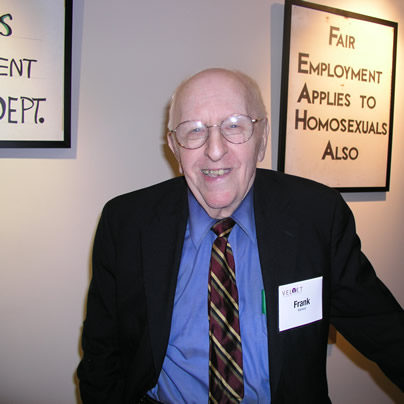 By CHRIS KANE
There is an abundance of artifacts that represent the history and culture of the LGBT communities. Items like the walking stick that once belonged to gay civil rights pioneer Bayard Rustin, or foundational documents that established the first gay rights organization, the Mattachine Society, are scattered throughout the country.
Many of these artifacts have already been discarded, lost or destroyed. But the National LGBT Museum, which is making strides toward acquiring a building to house the first national historical institution for the community, was created to redress this problem—and also to celebrate, showcase and share our history through these artifacts. The museum has reached a milestone by completing the preliminary work of establishing a business model, creating a fundraising/development plan, collecting market research, and assembling a team of experts who comprise the board and leadership councils.
So far, the museum has collected nearly 5,000 artifacts from figures such as Greg Louganis, Bayard Rustin, Tyler Clementi, and Frank Kameny. These objects (many of which were destined for the landfill) will have the platform afforded by a cultural institution in our nation's capital, because they document episodic moments in LGBT history. For example, when Greg Louganis' head collided with the diving platform during the 1988 Seoul Olympics, misinformation about HIV led to concern over whether other divers risked infection by the virus. This story, told through artifacts donated by the diver, is an integral part of LGBT history, and Louganis' two gold medal-winning dives were a momentous Olympic victory for the United States.
The value of artifacts owned by LGBT figures or organizations is incalculable. The National LGBT Museum is in the process of collecting artifacts from all over the country in order to preserve and share them with the public. Its Collections Committee, comprised of museum professionals who have worked for institutions like the Smithsonian and United States Holocaust Memorial Museum, emphasizes the importance of collaborating as a community to preserve objects that represent our history and culture. And because the project is national in scope, the museum aims to represent, with these objects, stories and narratives from cities and small towns alike—including, especially, those which involve women, people of color, and other constituencies that are often neglected or underrepresented within the community and political movements.
The museum provides another corollary reason for which it is important to collect and safeguard artifacts: to contend with the political and social forces that seek to set the community back. One function of cultural institutions is to protect and showcase the difficult aspects of history respective to politically disenfranchised communities to guard against oppression, marginalization, intolerance and prejudice in the future. Contributions from individuals and organizations play an integral part in helping the National LGBT Museum accomplish this objective. An institution that elucidates our country's history of homophobia can reach both those who have lived this history and those who have not.
It is often the case that people undervalue the items they own or do not understand their contextual significance. For this reason, the National LGBT Museum is looking for any and all artifacts, and its permanent collection includes a breadth of objects ranging from letters/correspondence to musical instruments and protest signs. All materials are housed in a professional museum storage facility in Forestville, MD. Questions regarding the Museum's collections and artifact storage/handling procedures can be directed to Jarrett Zeman at 616-717-2441 and donations can be shipped to Ely, Inc. at: 4110 Forestville Road, Forestville, MD 20747 (c/o National LGBT Museum).
Chris Kane is project coordinator for the Velvet Foundation. Reach him at [email protected].
Sondheim's art will be with us for the ages
Iconic work explored sadness, rage, irony, and love of humanity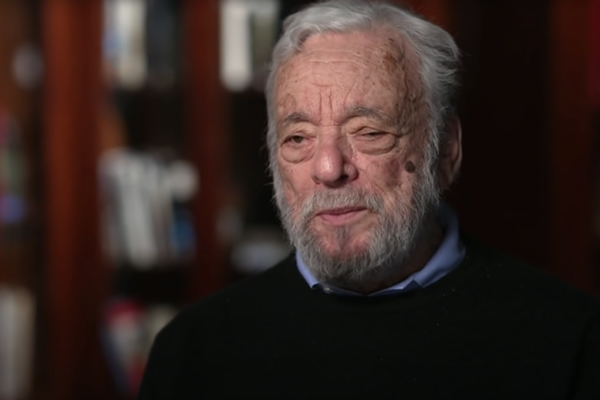 "The only regret I have in life is giving you birth," his mother wrote in a letter to Stephen Sondheim.
The only regret so many of us feel now is that Sondheim, the iconic composer and lyricist, died on Nov. 26 at his Roxbury, Conn. home at age 91.
He is survived by Jeffrey Romley, whom he married in 2017, and Walter Sondheim, a half-brother.
F. Richard Pappas, his lawyer and friend, told the New York Times that the cause of death was unknown, and that Sondheim had died suddenly. The day before he passed away, Sondheim celebrated Thanksgiving with friends, Pappas told the Times.
"Every day a little death," Sondheim wrote in "A Little Night Music."
This isn't the case with the passing of Sondheim. Whether you're a Broadway star or a tone-deaf aficionado like me, you'll sorely miss Sondheim, who the Times aptly called "one of Broadway history's songwriting titans."
Like multitudes of his fans, I don't remember a time in my life when a song from a Sondheim musical hasn't been in my head.
When I was a child, my parents repeatedly played the cast album of "Gypsy," the 1959 musical with music by Jule Styne, lyrics by Sondheim and book by Arthur Laurents. My folks loved the story of the show, which was loosely based on the life of the burlesque artist Gypsy Rose Lee. You haven't lived until you've heard Ethel Merman belt out "Everything's Coming Up Roses!" When I need to jumpstart my creative juices, I remember that "You Gotta Get a Gimmick."
In college, I felt that "Company," the 1970 musical with music and lyrics by Sondheim and book by George Furth, spoke to my generation.
As was the case with Sondheim's musicals, "Company" didn't have a conventional plot, happy ending, or tidy resolution. It takes place during Bobby's 35th birthday party. Bobby, who is single, is celebrating with his friends (straight, married couples). Bobby likes having friends but doesn't want to get married.
Sondheim didn't come out as gay until he was 40. Yet, even in the 1970s, it was hard not to think that Bobby in "Company" wasn't gay.
Once you've heard Elaine Stritch sing "The Ladies Who Lunch" from "Company," it becomes indelibly etched in your brain.
Who else but Sondheim could have written, "And here's to the girls who play/smart-/Aren't they a gas/Rushing to their classes in optical art,/Wishing it would pass/Another long exhausting day/Another thousand dollars/A matinee, a Pinter play/Perhaps a piece of Mahler's/I'll drink to that/And one for Mahler!"
In September, I, along with legions of other theater lovers, were thrilled when Sondheim told Stephen Colbert on "The Late Show," that he was working with David Ives on a new musical called "Square One."
In his musicals from "Follies" to "Sweeney Todd" to "Sunday in the Park with George," Sondheim, through his lyrics and music, revealed the internal depths of his characters and the sadness, tenderness, bitterness, rage, irony, wit, and love of humanity. Sondheim's wordplay was so brilliant that he did crossword puzzles for New York magazine.
Over his decades-long career, Sondheim won every award imaginable from the Pulitzer Prize for "Sunday in the Park with George" to the Presidential Medal of Freedom (awarded to him by President Barack Obama in 2015). He received more than a dozen Tony Awards for his Broadway musicals and revivals as well as a Tony Award for lifetime achievement in 2008.
Thankfully, Sondheim's art will be with us for the ages.
A remake of "West Side Story," directed by Steven Spielberg with a screenplay by Tony Kushner, premieres this month.
Sondheim is a character in the Netflix film "tick, tick BOOM!," directed by Lin-Manuel Miranda. The movie is based on an autobiographical posthumous Jonathan Larson (the composer of "Rent") musical. Sondheim is supportive of Larson's work.
Thank you Stephen, for your art! R.I.P.
Kathi Wolfe, a writer and poet, is a regular contributor to the Blade.
It doesn't take a miracle
Hanukkah a time for LGBTQ Jews to celebrate full identity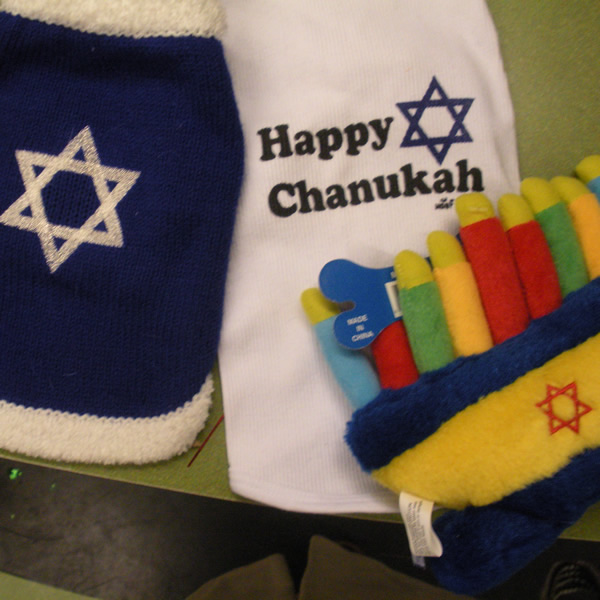 For Jews around the world, Sunday night marked the beginning of Hanukkah. The story of Hanukkah celebrates the liberation of Jerusalem by the Maccabees, a small and poorly armed group of Jews who took on, and defeated, one of the world's most powerful armies. 
Upon entering Jerusalem, the Maccabees saw that there was only enough oil to light the Temple's eternal flame for one night. But the oil lasted eight nights — enough time for new oil to be prepared. The eternal flame remained lit, and light triumphed over darkness.
The story of Hanukkah was a miracle. While we celebrate and commemorate that miracle, we should also remember that it doesn't take a miracle for one person to make a difference.
The entire world is shaking beneath our feet. The climate is in crisis and our planet is in danger. A viral contagion has claimed the lives of millions, and there's no clear end in sight. Creeping authoritarianism threatens the entire world, including here at home.
Sometimes it seems like it will take a miracle to solve even one of these problems. The reason these problems seem so overwhelming is because they are — no one person can fix it themselves.
Here in the LGBTQ community, we have made enormous strides, and we ought to be proud of them. But there is so much more work to be done.
Not everyone in our community is treated equally, and not everyone has the same access to opportunity. Black, brown and trans LGBTQ people face systemic and structural disadvantages and discrimination and are at increased risk of violence and suicide. It must stop.
These are big problems too, and the LGBTQ people as a collective can help make the changes we need so that light triumphs over darkness. But it doesn't take a miracle for individuals to light the spark.
Our movement is being held back by the creeping and dangerous narrative that insists that we choose between our identities instead of embracing all of them.
The presentation of this false choice has fallen especially hard on LGBTQ Jews, many of whom feel a genuine connection to and support for Israel. They feel marginalized when asked to sideline their identity by being told that the world's only Jewish state shouldn't even have a place on the map. And they feel attacked when asked about the Israeli government's policies during a conflict, as if they have some obligation to condemn them and take a stand simply because of their faith.
One of the ways we can shine our light is to fight for an LGBTQ community that is truly inclusive.
This holiday season, pledge to celebrate all aspects of your identity and the rights of LGBTQ people to define their own identities and choose their own paths. If you feel the pressure to keep any part of your identity in the closet, stand up to it and refuse to choose.
In the face of enormous challenges that require collective action, we must not give up on our power as individuals to do what's right. It doesn't take a miracle to do that.
The tradition of lighting the menorah each night represents ensuring the continuity of that eternal flame. One of the reasons the Hanukkah menorah is displayed prominently in the windows of homes and in public squares is because the light isn't meant to be confined to the Jewish home. The light is for everyone — and a reminder that we can share it with the world every day to try to make it better.
As long as we keep fighting for justice, we don't need to perform miracles. But we do need to do our part so that light triumphs over darkness.
It is up to each of us to map out what we can contribute to create a truly inclusive LGBTQ community. This holiday season, be the light. If you can, donate to a group that helps lift LGBTQ youth in crisis. Volunteer your time to fight for the rights and the lives of trans people. And be kind to one another.
Whether you are Jewish, Christian, Muslim, or of no faith at all, take this opportunity to share your light with the world. It doesn't take a miracle to do that.
Ethan Felson is the executive director of A Wider Bridge.
Fighting for equality for decades, trans elders still face endless hardships
Lisa Oakley rejected by 60 long-term care facilities in Colo.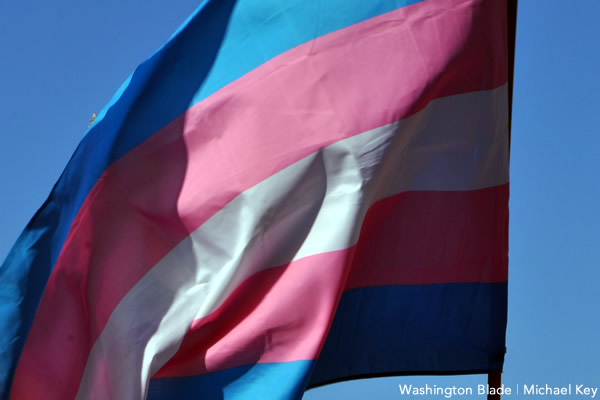 November 20 will mark the 22nd International Transgender Day of Remembrance, an international event honoring and commemorating the many transgender people murdered in transphobic hate crimes every year.
Since 2013, at least 200 transgender people have been murdered in the United States alone, 80 percent being Black and Latinx women. This number is undoubtedly an underestimate, as many murders go unreported and trans victims often are misgendered by law enforcement.
These murders are not isolated crime statistics. They grow out of a culture of violence against transgender and non-binary (TGNB) people that encompasses stigma, exclusion, discrimination, poverty, and lack of access to essential resources, including health care, employment and housing. 
These challenges result in early death. In Latin America, for example, it has been reported that the average life expectancy of a transgender person is only 35 years.
This climate of stigma and transphobia is particularly challenging for TGNB older people, who face extraordinary hardships due both to the cumulative impact of lifetimes of discrimination and regular mistreatment in their elder years. Due to isolation from family and greater medical and financial needs, trans older people are more likely to require professionalized elder services and care.
Unfortunately, these services and the facilities that provide them are often either unavailable to TGNB elders, or hostile to them. A national survey of LGBTQ+ older people by AARP found that more than 60 percent of those surveyed were concerned about how they would be treated in a long-term care setting. This includes the fear of being refused or receiving limited care, in danger of neglect or abuse, facing verbal or physical harassment, or being forced to hide or deny their identity once again.
This is a sobering reality. In October, GLBTQ Legal Advocates and Defenders filed a claim against Sunrise Assisted Living in Maine, which openly denied admission to an older transgender woman because of her gender identity.
In Colorado, Lisa Oakley was, astonishingly, rejected by 60 long-term care facilities, which her caseworker ascribes to Lisa's gender identity. One facility that agreed to admit Lisa would only house her with a male roommate.
After waiting far too long for welcoming care, Lisa eventually got help from SAGE and other community supporters and found a home in Eagle Ridge of Grand Valley. Fortunately, Eagle Ridge has participated in specialized training to be LGBTQ+-welcoming. While Lisa feels welcomed at Eagle Ridge and has made friends, she has been forced to live far from a community she loves.
These cases in Maine and Colorado are just the tip of the iceberg regarding the discrimination faced by TGNB elders. That's why it's so important that Congress pass the Equality Act, which would once and for all prohibit discrimination based on gender identity in key areas like employment, housing, and care and services.
And while legal progress is important, it's not enough. TGNB elders need more equity in their day to day lives. Older transgender people are more likely to experience financial barriers than non-transgender elders, regardless of age, income and education.
They're also at a higher risk of disability, general poor mental and physical health, and loneliness, compared to their cisgender counterparts.
These experiences have been part of everyday life for trans elders for far too long. We continue to see them struggle with the long-term effects of transphobia and violence every day. That's why organizations like SAGE are stepping up our support for TGNB elders by investing $1 million to support TGNB-focused services and advocacy both in New York and nationwide.
And we are continually amazed by the resilience of TGNB elders, creating communities built on their strength and courage.
Their resilience is nothing new. It dates back generations and was evident during the Stonewall Uprising. Over the years, trans luminaries like Marsha P. Johnson, Sylvia Rivera, Victoria Cruz—leaders of the modern LGBTQ+ civil rights movement—and countless others have repeatedly proved that they will not be invisible.
We see this determination in so many programs and activities led by trans elders at SAGE.
For example, the TransGenerational Theater Project brings together transgender people of all ages to create theater from their experiences and perspectives. These types of elder-driven programs serve as powerful reminders that transgender older people are leading their lives with resilience, creativity, and perseverance, despite the dangers they face.
Transgender and non-binary elders have survived and fought for equality for decades. They are brave. They are strong. They are leaders. Here at SAGE, we will continue to walk side-by-side with them as we continue the fight to ensure TGNB elders get the respect, change, and acceptance they deserve.
Michael Adams is the CEO of SAGE, the world's largest and oldest organization dedicated to improving the lives of LGBTQ+ elders.