A place to call home
Wanda Alston House for LGBT youth to launch foundation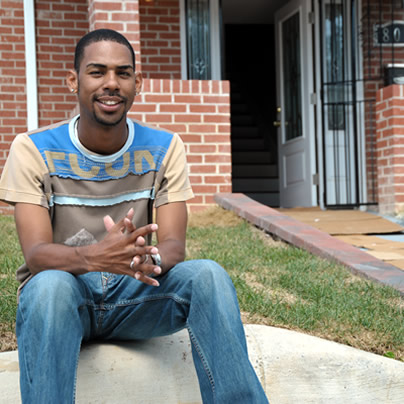 The Wanda Alston House has helped support homeless LGBT youth throughout the last five years. Now, with Transgender Health Empowerment's (THE) bankruptcy, the Alston House needs some support of its own.
The Wanda Alston Foundation formed in July to financially aid the Alston House in the wake of THE's collapse. The foundation hosts its official launch reception and first fundraiser at MOVA Lounge (2204 14th St., N.W.) Tuesday from 5:30-8 p.m. The kick-off reception also celebrates the Alston House's fifth year anniversary.
"It's a unique program and we'd love to have as much support as we can from the community about this," says Christopher Dyer, president of the Wanda Alston Foundation. "We're getting grants, we're up and running and we'd love to have as much support, in terms of volunteers and financially, as we possibly can."
At the Alston House's inception, the Department of Health and Human Services provided funding for the shelter combined with help from THE's services to aid homeless LGBT youth. After THE's bankruptcy, Alston House needed additional funding. Former THE Director of Programming Brian Watson oversees the Alston House and sought funding through a sponsor. The foundation was formed to administer the grants needed to keep the program running as well as the program itself.
"It's a good foundation to start because it's sourcing money more directly to Wanda Alston. There was some fundraising effort but it's complicated to describe fundraising to donors. Now the foundation is pretty clear," Dyer says.
Alston House, named after Wanda Alston, a lesbian activist who was murdered in Washington in 2006, is a renovated multi-bedroom house located in the Deanwood neighborhood of Northeast's seventh Ward. It opened after THE noticed an increase of LGBT youth at its drop-in center. The house has assisted about 50 people ages 16-24 over the last five years. Eight people now reside in the home, the maximum amount allowed at one time. It is the only program designed to provide services for homeless at-risk LGBT youth in the District.
The house is always full excluding when rooms are being cleaned for new residents. Residents are required to go to school or have a job while staying in the house. They are allowed to stay up to 18 months. Former residents have gone on to attend college, move into their own places or returned home to their families. The board's secretary, Xion Lopez, is a former Wanda Alston House resident. She lived there for about 13 months from the end of 2011 until January of this year. She joined the board last month after being told it would be advantageous to have the perspective of a former resident and transgender person on the board.
"This is a service that is definitely needed," Lopez, 22, says. "Homelessness continues to grow and these are our children out there suffering through this. They're forced into all kinds of things from drugs to prostitution to even jail, just to survive. Some don't mind going to jail because they see that as a safety net. But we're here to help. Do what you need to do to get on the waiting list. That's what we're here for."
A paid staff that includes a full-time executive director, program director and administrator coordinator controls the day-to-day activities. The house also has trained adult supervisors qualified to oversee the special needs of a homeless shelter. The board approves each staff member hired.
The board focuses primarily on the fiscal and government oversight of the organization. The nine members work together to determine policies such as which grants are important and feasible to apply for and which are not. Approximately 90 percent of their revenue comes from D.C. administrated grants.
Lopez says she had an overall great experience at the Alston House. Among her fellow residents, several have moved on to school, one is studying abroad, two others are out on their own with full-time jobs, another got married and had a child.
"We have lots of success stories," she says.
Now living on her own in Hyattsville, Md., Lopez says there were occasionally tensions within the house, but a high emphasis was placed on working through tension.
"You put eight LGBT young people in a house together, of course it's not going to be all rainbows everyday," she says. "There were some hormones and attitudes that collided but for the most part we had good relationships with each other and things that needed to be worked out were brought to the forefront. We never closed out a week with things not being addressed."
Funding from the city has been steady over the years. The organization's budget is about $400,000 per year. It includes the $60,000 spent on renting the house per year. The fundraising efforts have just begun and start with the reception on Tuesday. Dyer admits that the board is still figuring out how to organize "an infrastructure for donor maintenance."
Dyer's support for Alston House and his collaboration with Watson began five years ago when he worked as an LGBT liaison for former D.C. Mayor Adrian Fenty. Watson secured funding for the Alston House from the D.C. City Council while Dyer served under Fenty's administration in 2007. He became president of the Wanda Alston House Foundation board during the foundation's first meeting in August.
The board has already made strides as an organization as they recently moved their operation from inside the Alston House to an administrative office downtown. Eventually, the board would like to expand the program so more clients can find help.
"We're so new our board is much more active as opposed to a board that meets once every two or three months and just writes checks," Dyer says. "We're more intimately involved in the strategic direction of the organization."
DC Center to host estate planning seminar series
Three sessions presented by Murray Scheel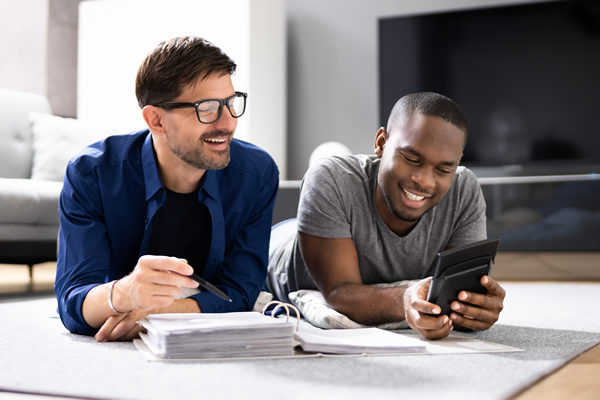 The DC Center for the LGBT Community and the DC Department on Aging and Community Living will host "Estate Planning Tools with Murray Scheel" via Zoom. 
Scheel will walk guests through the process of taking care of the end-of-life planning business that needs to be addressed during the golden years. Scheel is Senior Staff Attorney at Whitman-Walker Health's Legal Services.
This event series will consist of three 1.5-hour sessions:
Jan. 19, 3 p.m. – "Tools for while you're living" (overview, general power of attorney, healthcare power of attorney, disposition of remains, etc.)
Jan. 26, 3 p.m. – "Tools for after you're gone" (living wills, last wills, assets, etc.)
Feb. 2, 3 p.m. – "Healthcare insurance & long term care" (Medicare, Medicaid, correcting misinformation, skilled nursing, hospice care, etc.)
To register for this event, visit the DC Center website.
DC Center to host legal seminar for trans people
Attorney Richard Tappan and paralegal Miranda Shipman to give legal advice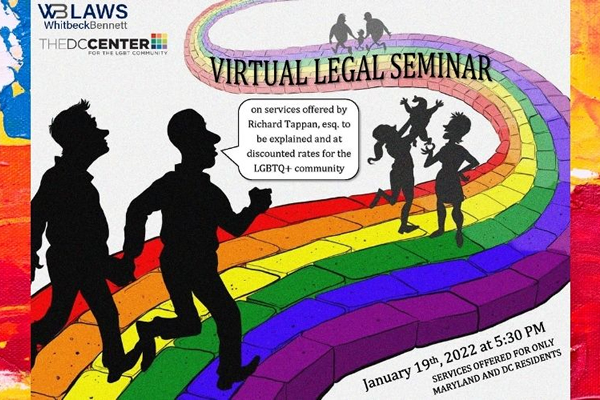 The DC Center for the LGBT Community will host a "Gender and Name Change Legal Seminar" on Wednesday, Jan. 19 at 5:30 p.m. online.
Attorney Richard Tappan and paralegal Miranda Shipman will give legal advice and speak on the importance of the legal community within the LGBTQ community, the difficulties of the LGBTQ community in the legal field and name and gender changes.
Guests can find the link at the DC Center website.
Seeking love and community in Nicaragua
'High-Risk Homosexual' explores author's youth, coming out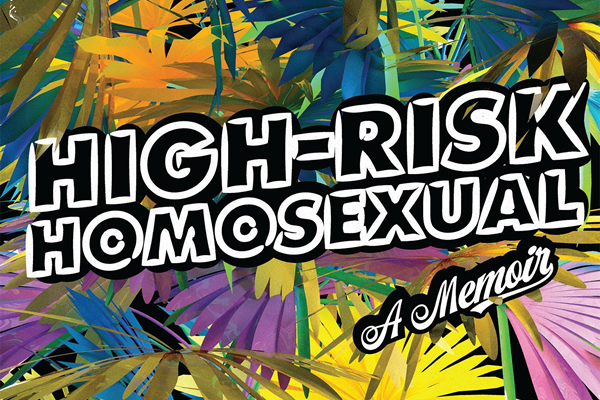 'High-Risk Homosexual: A Memoir'
By Edgar Gomez
c.2022, Soft Skull Press
$16.95/304 pages
Here. Try this.
It fits you, but the color isn't flattering. It's too long, too short, too tight, too loose. That's not your style, so try something else until you find the thing that looks like you. The perfect thing is out there. As in the new book "High-Risk Homosexual" by Edgar Gomez, when something's right, it's right.
He was 13 when he figured out that he was a problem to be solved.
Edgar Gomez' mother had left him in her native Nicaragua with his tíos, just for a while because she had to return to Florida to work. He wasn't there without her for long, but it took years for him to understand that his time with his uncles was meant to make him more masculine.
In retrospect, he says, nobody wanted him to be a man more than he did. He wanted to be liked by other kids and so he told lies in school to make himself stand out. He wanted his mother to see his love of pretty things and say that it was OK. He wanted his brother to acknowledge that Gomez was gay, and to tell him that he loved him.
Instead, after his brother left for college, Gomez got his first boyfriend, a boy he came out to but who couldn't come out to himself. He was called names in school. He came out to his mother, who freaked out about it. He befriended a drag queen, but "Princess" used him.
Things he wanted: a real boyfriend. Love. A ban on the stereotype of a macho Latinx man.
Things he still had, while in college: his mother and older brother. A tormentor-turned-mentor. A part-time job. His weirdness. His virginity.
Things he wanted to lose, while in college: his room at his mother's house. His virginity, but that wouldn't happen until later, during a painful one-afternoon-stand with a hot man who said he had a girlfriend. That hurt, both physically and emotionally but like so many things at so many times, Gomez tried not to think about it.
If he never considered what he didn't have, he says, "I wouldn't miss it."
In a way, you could say that "High-Risk Homosexual" is a book in search of a point. It's really quite random and told (mostly) linearly, but not quite. It has its peaks, but also low valleys. And you won't care about any of this, because you'll be enjoying every bit of it.
Yeah, this memoir is good: author Edgar Gomez's literary wandering makes it feel much like an honest conversation with readers. There are wince-worthy moments that allow empathy here, and experiences that are unique but oddly ubiquitous, that leave space for a sense of sympatico. There are passages that are so wistfully uncomfortable that you might squirm, or start "snort-laughing," or want to stop a moment and just think.
And there's room for that, too, so take your time. "High-Risk Homosexual" is an affable book with just enough seriousness to make it worth a try.