Maryland LGBT youth at risk: report
Disproportionate rates of homelessness cited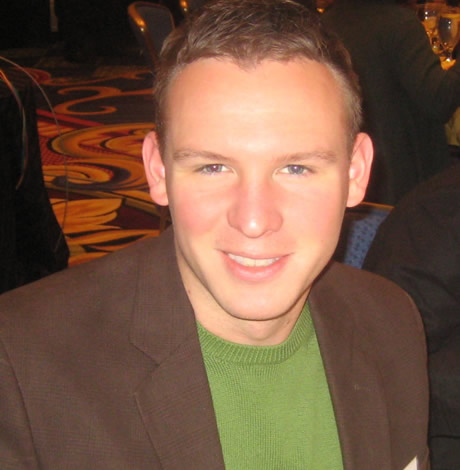 The Youth Equality Alliance (YEA) issued a report on Aug. 12 titled "Living in the Margins: A Report on the Challenges of LGBTQ Youth in Maryland Education, Foster Care, and Juvenile Justice Systems."
The report found that LGBTQ youth are at a heightened risk of entering the "school-to-jail pipeline." Public institutions and systems—primarily the education, foster care, and juvenile justice systems—are among the toughest environments for LGBTQ youth. YEA's report briefly outlines the challenges facing LGBTQ youth as they navigate these three systems, and proposes specific recommendations for addressing these challenges.
The bullying problem that often affects LGBTQ students begins a spiral that places these youth at risk. Often school personnel fail to address the needs of the bullied victims, and they are routinely suspended, expelled and criminalized, pushing them into the juvenile justice systems.
Statistics from GLSEN put the problems in perspective. For instance, 64 percent of LGBTQ students feel unsafe in their schools because of their sexual orientation, and 44 percent because of their gender expression. Approximately one in four LGBTQ youth are kicked out or run away from their living situations.
"This statistic is disproportionate and shocking," said Ingrid Lofgren, a Skadden Fellow at the Homeless Persons Representation Project, at the unveiling ceremony of the YEA report held at the Enoch Pratt Free Library's main branch.
Jabari Lyles, who is with the Baltimore Area chapter of GLSEN and a member of YEA, added,  "People have to wonder what is going wrong when they hear that as many as one-third of LGBTQ youth never finish high school and up to 40 percent of our homeless youth self-identify as LGBTQ."
Dijohn Thomas, a Baltimore area youth advocate, pointed out at the Pratt Library presentation that while in school he was picked on for being gay by his principal and teachers.  "People fear what they don't know," he said. "They need education." He added, "Foster homes are the worst place to be in. I was attacked, beaten up and things were stolen from me."
The report presents an array of recommendations that would entail mainly policy, regulatory and legislative changes as well as mandatory training for direct service professionals and administrators and the conduct of needs assessments. YEA urges that the office of the governor, state government agency directors, legislators and political candidates read this report and decide what initiatives they will champion to improve the outcomes of these youth.
"When youth enter spaces in which they are to be supervised as well as protected by adults, they expect that professionals will be knowledgeable about individual youth rights and needs, as well as sensitive, respectful, and effective in their interactions with all youth," Diana Philip, policy director for FreeState Legal Project, told the Blade. "LGBTQ youth in Maryland are no different."
Formed in May 2013, YEA is a statewide coalition of various service providers, nonprofit organizations, government agencies, and individual advocates that seeks to identify policy and regulatory solutions to problems faced by LGBTQ youth in Maryland. Members include ACLU of Maryland, The Public Justice Center, Equality Maryland, PFLAG, Planned Parenthood of Maryland, Homeless Persons Representation Project, the Gay Lesbian and Straight Education Network (GLSEN), Star Track and the Baltimore Child Abuse Center.
"Although the Maryland LGBTQ community has recently secured several new rights, including marriage equality and the Fairness for All Marylanders Act, there is much work to be done to protect the rights of LGBTQ youth," said Aaron Merki, executive director of FreeState Legal Project, one of the founding members of YEA, in announcing the report's release.
The work to achieve the goals and adopt the recommendations in the report is expected to take several years. To view the full report, visit freestatelegal.org/what-we-do/policy/.
Carper's retirement opens historic possibilities in Delaware
Blunt Rochester likely to run for Senate; McBride could become first out trans member of Congress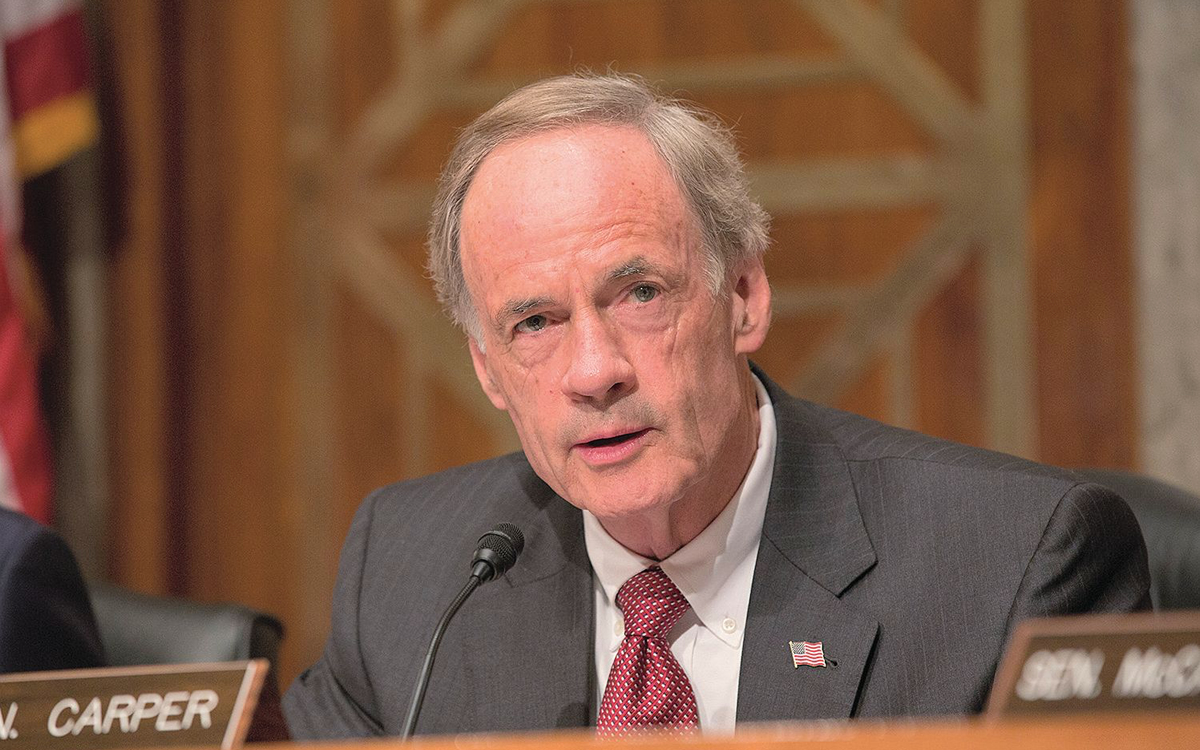 As Delaware governor, he signed a bill that defined marriage as being between a man and a woman in 1996. Now, 27 years later, the Human Rights Campaign gives Sen. Tom Carper a perfect score on LGBTQ issues in Congress.
That man, who turned from opponent of marriage equality to LGBTQ rights supporter, announced his retirement last week. Unlike other Senate races across the country, though, there is little doubt who will succeed him.
He endorsed Delaware's lone representative in the House, Lisa Blunt Rochester, as his successor in a news conference last week.
"I spoke with her this morning, I said, 'You've been patient, waiting for me to get out of the way, and I'm going to get out of the way, and I hope you run, and I hope you'll let me support you in that mission,'" he said with a laugh. "And she said, 'Yes I will let you support me.' And so I'm going to.'"
Carper plans to serve out the remainder of his term, which ends in 2024. He serves as chair of the Senate's Environment and Public Works Committee. Previously, he was chair of the Homeland Security Committee. He served as Delaware's governor from 1993-2001 and represented Delaware in the House. 
The Human Rights Campaign has given Blunt Rochester a perfect score in the last two congresses, and an almost perfect one in the 2017-2018 congress based on her voting record on LGBTQ issues. It did not respond to a phone call and two emails to spokespeople but praised her and Carper in 2018.
"Every time they take the train down to Washington, Senator Carper and Congresswoman Blunt Rochester carry with them the hopes of all Delawareans," the organization wrote in a press release. "With the LGBTQ community under attack by the Trump-Pence administration, Senator Carper and Congresswoman Blunt Rochester have tirelessly fought to defend our progress and advance equality for LGBTQ people both in Delaware and around the nation."
Blunt Rochester would be the first Black person and first woman to represent Delaware in the Senate. She has close ties to Delaware's LGBTQ community and a record as a strong ally. She has served as keynote speaker at the Washington Blade's annual Summer Kickoff Party in Rehoboth Beach three times, thrilling the LGBTQ crowd with her passionate support for equality.
She said she is "interested" in running, but neither she nor her spokesperson reached last week would say any more.
"I don't have a bad thing to say about her," said longtime LGBTQ activist and Delaware lawyer Mark Purpura. It was responsible of Carper to retire, he added.
Assuming she runs as expected, that would leave Blunt Rochester's seat in the House open. Sarah McBride, the first openly transgender state senator in the U.S., could fill that seat. A source familiar with her thinking said she will "100%" run for Rochester's seat.
That would make her the first openly transgender member of Congress. Her run would be a "great opportunity" to showcase the Delaware Democratic Party's diversity," Purpura said.
Peter Schott, secretary of the Delaware Stonewall PAC, agreed, noting that McBride is very popular and can raise a lot of money.
McBride, who did not respond to an email and two calls to her office, is one of five openly LGBTQ lawmakers in the Delaware Legislature, a record number for the state.
"I think Sarah is absolutely wonderful," said colleague Eric Morrison, a gay man who represents parts of Newark and other communities in his 27th district in the Delaware House. "I wish her well."
Inaugural Uptown Pride to take place June 10
Festival to feature drag storytime, makers' market, DJs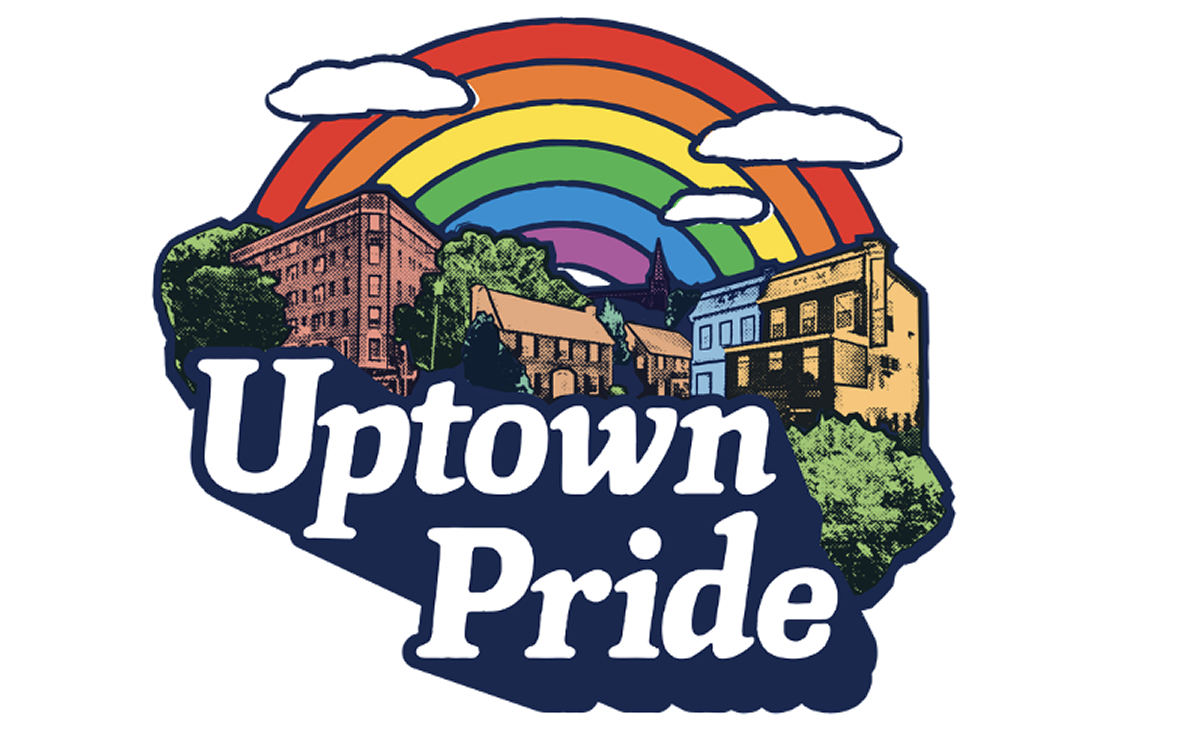 A new Pride festival is coming to D.C.
The inaugural Uptown Pride will be hosted in Sixteenth Street Heights on June 10 with Pride celebrations for Washingtonians of all ages.
The festival, hosted at the intersection of 14th Street, Colorado Avenue and Kennedy Street, NW, will feature a drag storytime, a makers' market, DJs and more. There will also be a raffle for various prizes, with all proceeds going to the Trevor Project, which provides suicide prevention services for LGBTQ teens.
The festival will be from 2-7 p.m. and is partnering with local businesses like Moreland's Tavern, Captain Cookie and Lighthouse Yoga Center for activities and refreshments.
Justin Noble, one of the organizers of the festival, said that the inspiration for the event came out of wanting a Pride experience tailored to the residents of the Sixteenth Street Heights, Petworth and Brightwood neighborhoods.
"It can be a hassle to get to downtown," Noble said. "There needs to be something in our community that supports LGBTQ+ people and the culture and all of that because we're everywhere, right? We are everywhere."
Organizer Max Davis said that the inclusion of children's events like a drag storytime was purposeful, and helps make the event more accessible to LGBTQ families and youth.
"Kids I feel are the most important in as far as just showing them, just visibly showing them that you can live out and you can be queer," Davis said. "There is no more dangerous time than now to be queer, questioning youth … So who better to welcome into the fold than kids who might be questioning their sexuality."
Davis said that a big part of wanting to bring Pride celebrations uptown was to have a physical representation of support for the LGBTQ community.
"I felt like because there wasn't anything going on in Sixteenth Street Heights — the clientele that we were serving up at Moreland's absolutely is supportive, and I never felt that it wasn't a supportive environment — but if you don't have something to actively support that I feel that your support is just words," Davis said. "If our community had someplace to attend even for one day to just be like, 'Hey, I stand with you,' … that is something that every community should have available to them to actively support the LGBTQ community."
Capital Pride announces 2023 honorees, grand marshals
Assistant Secretary of Health Levine among picks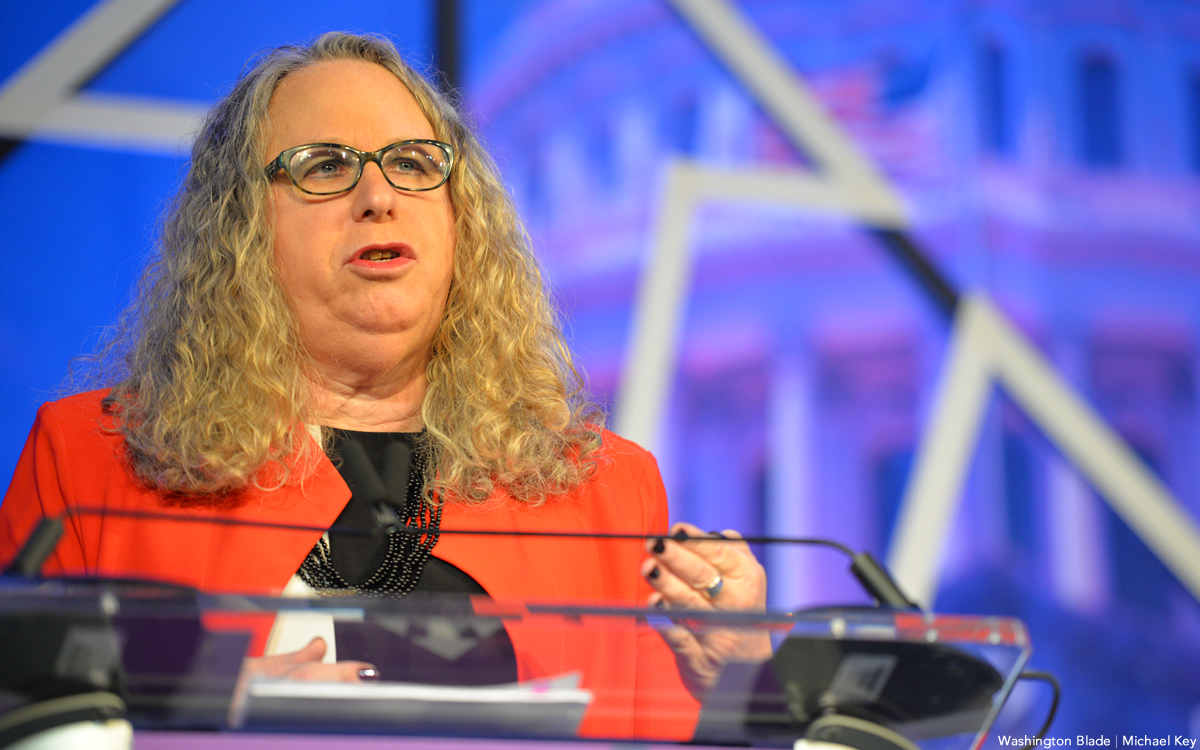 Assistant U.S. Secretary of Health Admiral Dr. Rachel Levine and acclaimed longtime D.C. LGBTQ and transgender rights advocate Earline Budd are among nine prominent LGBTQ community leaders named on Wednesday by the Capital Pride Alliance as its 2023 Capital Pride honorees.
Capital Pride Alliance, which organizes D.C.'s annual Capital Pride parade, festival, and related events, announced in a May 24 statement that it will present the honoree awards to each of the recipients at a ceremony scheduled for 7 p.m. on Friday, June 2, at the Penn Social event and catering hall at 801 E St., N.W.
"The recipients are nominated each year by members of the community," the Capital Pride statement says. "They represent individuals who and organizations that have advanced the causes of LGBTQ+ rights," it says.
The statement says Levine was selected for the Capital Pride Paving the Way Award, which "acknowledges an individual or organization that has provided exemplary contributions, support, and/or advocacy that has positively impacted the LGBTQ+ community, and whose leadership has inspired continued progress."
Levine, who was appointed by President Biden in 2021 as Assistant Secretary of Health, is a longtime pediatrician who also serves as an admiral in the U.S. Public Health Service Commissioned Corps. She became the first openly transgender person to hold the admiralty position.
Capital Pride named Earline Budd as recipient of the Capital Pride Super Hero Award, which "recognizes additional significant and important contributions to the LGBTQ+ community in the national capital region."
The statement announcing the honorees says Levine and Budd will also serve as grand marshals for the June 10 Capital Pride Parade. It says each of the other honorees will serve as parade marshals.
The announcement says the following four people have been named as recipients of the Capital Pride Hero Award:
• Shi-Queeta Lee, the D.C.-based nationally acclaimed drag performer
• Benjamin Rosenbaum, longtime congressional staffer, LGBTQ rights advocate, and LGBTQ Jewish community advocate
• Nancy Canas, president of D.C. Latinx History Project and advocate for the LGBTQ Latinx community
• Abdur-Rahim Briggs, longtime leader of the D.C.-based Project Briggs, which provides philanthropic support for LGBTQ causes.
The following two organizations were named as recipients of the Capital Pride Breaking Barriers Community Impact Award, which recognizes individuals or organizations that have "demonstrated a significant impact to the LGBTQ+ community at either the local or national level and who helped eliminate barriers for social, personal, or professional growth of the LGBTQ+ community:
• Drag Story Hour DMV
• National LGBTQ Task Force
The Bill Miles Award for Outstanding Volunteer Services, which acknowledges "exemplary contributions to the Capital Pride Alliance, its programs, initiatives, or other Pride sponsored activities," is being given to Brandon Bayton, Jr., a longtime Capital Pride volunteer, consultant, and organ transplant advocate, and LGBTQ rights advocate.
"We are fortunate to have such a vibrant honoree selection process, with so many outstanding individuals who were nominated," said Ashley Smith, president of the Capital Pride Alliance Board of Directors. "We are very pleased to celebrate these individuals at the 2023 Capital Pride Honors," Smith said in the CPA statement.