FALL ARTS 2015: galleries and museums
Touchstone multi-medium exhibit among fall highlights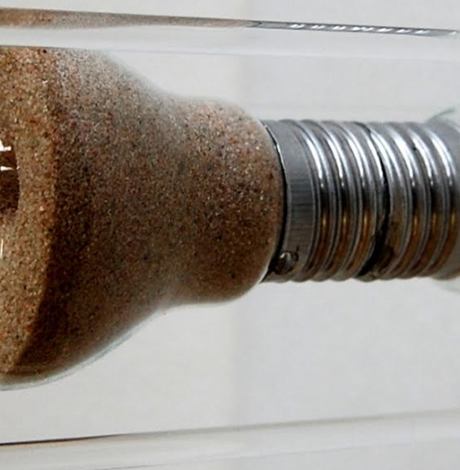 The District receives a breath of fresh air on the art scene with numerous gallery exhibitions opening for fall viewing.
Touchstone Gallery (901 New York Ave., N.W.) presents three exhibits through Sept. 27. "Layers" is featured in Gallery A with photography, paintings, sculptures, hand-pulled prints, collages and drawings focused on layers of color on display. In Gallery B, "Metropolis" by McCain McMurray, a series of art inspired by cityscapes, is presented. "Quarter Sections" by Janet Wheeler, artwork based on oppositions, repetitions and variations and more, is located in Gallery C. The opening reception for these exhibits is on Sept. 11 from 6-8:30 p.m. There will be an encore reception on Sept. 26 from 2-4 p.m. and an artist talk at 3 p.m.
Bethesda Gallery B (7700 Wisconsin Ave., Bethesda, Md.) presents a group exhibition of the eight finalists from the Trawick Prize: Bethesda Contemporary Art Awards through Sept. 26. Finalists include Selin Balci, Lynn Cazabon, Catherine Day, Jason Hughes, Tim Makepeace, Sebastian Martorana, Jonathan Monaghan and Nara Park. First place prize is for $10,000. The opening reception is Sept. 11 from 6-9 p.m.
Adah Rose Gallery (3766 Howard Ave., Kensington, Md.) presents "Scott Hazard: Memory Gardens" from Sept.11-Oct. 31. Hazard's sculptures are created from torn pieces of paper that are spaced apart and aligned in wood to create a landscape garden of words. This is Hazard's first gallery show with Adah Rose Gallery.
The National Portrait Gallery (8th and F streets, N.W.) presents "Dark Fields of the Republic: Alexander Gardner Photographs 1859-1872" from Sept. 18-March 13. Gardner's photographs captured the Civil War, post-Civil War, portraits of American Indians and a rare portrait of Abraham Lincoln.
Studio Gallery (2108 R St., N.W.) presents "Seeing Through the Mind's Eye" by Deborah Addison Coburn through Sept. 26. The exhibit is a combination of oil and watercolor portraits created with shapes and lines for a geometric take on faces. An artists' reception will also be on Sept. 19 at 3 p.m.
Hillwood Museum (4155 Linnean Ave., N.W.) presents "Ingenue to Icon: 70 Years of Fashion from the Collection of Marjorie Merriweather Post" with summer fashions showing through Sept. 27 and fall and winter styles on display starting Oct. 1. The collection spans Post's wardrobe from the 20th century and includes flapper dresses from the 1920s and gowns from the 1950s. General admission tickets are $15, senior tickets are $12, student tickets are $10 and children 6-18 years old are $5. Members and children under 6 years old are free.
Transformer (1404 P St., N.W.) presents "The Temporary Art Repair Shop" by Tobias Sternberg from Oct. 3-30. Sternberg will transform the space into a repair shop and sculptor's studio. The public is invited to drop off their broken or ugly objects and Sternberg will turn these objects into works of art. If Sternberg chooses to use the object, it will be on display until closing day. The opening reception for the exhibit is Oct. 3 from 6-8 p.m.
The Phillips Collection (1600 21st St., N.W.) presents "Gauguin to Picasso: Masterworks from Switzerland" from Oct. 10-Jan 10. The exhibit pays tribute to Rudolf Staechelin and Karl Im Obersteg both from the city of Basel. They supported Impressionist, Post-Impressionist and School of Paris artists. From their collections, more than 60 paintings from 22 artists will be on display from the mid-19th and 20th centuries. Adult tickets are $12; student and senior tickets are $10. Members and children under 18 years old are free.
Freer and Sackler Galleries (1050 Independence Ave., S.W.) present "Sōtatsu: Making Waves" from Oct. 24-Jan. 31. The exhibit showcases more than 70 works from 17th century Japanese artist Tawaraya Sōtatsu. Works displayed include "Waves at Matsushima," "Dragons and Clouds" as well as fans, paintings, hanging scrolls and more. Admission is free. For more details, visit asia.si.edu/exhibitions.
The National Museum of Women in the Arts (1250 New York Ave., N.W.) presents "Pathmakers: Women in Art, Craft and Design, Midcentury and Today" from Oct. 30-Feb. 28 featuring multi-media work by Eva Zeisel, Vivianna Torun Bulow-Hube, Rut Bryk, Vivian Beer and many others.
The National Gallery of Art (6th and Constitution Ave., N.W.) has multiple exhibits coming on display this fall. "Woman in Blue Reading a Letter" by Johannes Vermeer, lent from the Rijksmuseum in Amsterdam, is on display from Sept. 19-Dec. 1. "The Serial Impulse at Gemini" will be on display from Oct. 4-Feb. 7. The exhibit showcases 17 artists' works produced at the Los Angeles print workshop Gemini G.E.L. "Celebrating Photography at the National Gallery of Art: Recent Gifts" will be on display from Nov. 1-March 27. These photographs were all donated to the National Gallery of Art in celebration of the gallery's 25th anniversary of its photography collection. Admission is free for all exhibits.
BMA exhibit traces friendship between Matisse and Etta Cone
Baltimore collector helped build world's preeminent repository of French master's work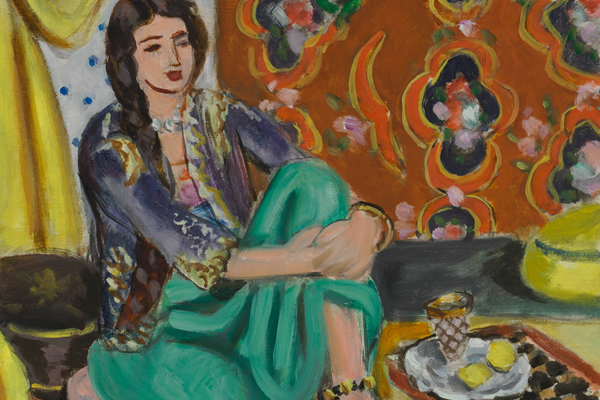 The Baltimore Museum of Art is the world's most important repository of French modern master Henri Matisse's work and this fall, a new exhibition will explore the friendship between the artist and Etta Cone, the Baltimore collector who befriended Matisse in 1906.
The two maintained a close 43-year friendship, during which time Matisse traveled to Baltimore and created works with Etta and the BMA in mind. Etta and her sister Claribel ultimately collected about 700 of Matisse's works, according to the BMA, including Blue Nude (1907), The Yellow Dress (1929-31), and Large Reclining Nude (1935).
This new exhibit, "A Modern Influence: Henri Matisse, Etta Cone, and Baltimore" will trace their friendship through letters they exchanged and includes more than 160 paintings, sculptures, prints, drawings, and illustrated books.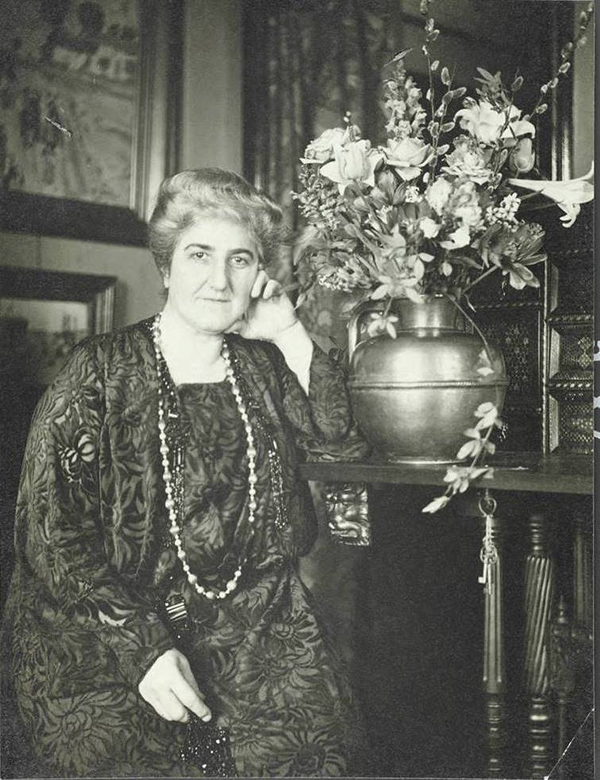 "For years, scholars have debated the purchases made by both Cone sisters, with much more credit given to the important acquisitions of major paintings by older sister Claribel," the BMA said in a statement. "'Modern Influence: Henri Matisse, Etta Cone, and Baltimore' will for the first time fully recognize Etta's achievements as a collector and acknowledge her role in building the majority of the sisters' Matisse collection, particularly the sculpture, drawings, and prints."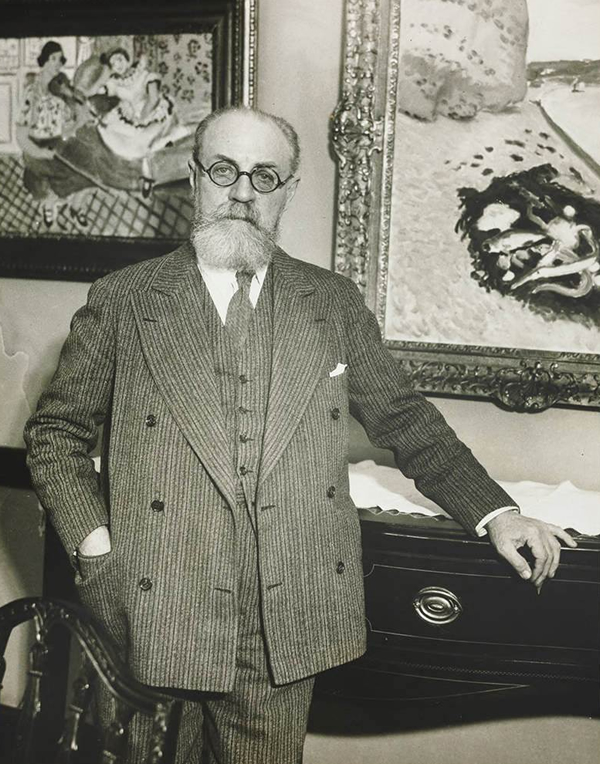 "Etta Cone and Matisse shared a love of gesture and the female form, expressed not only through her collection of his major paintings, but through an early and sustained interest in his print making and drawing practices. The exhibition begins with work on paper and ends there as well," said Leslie Cozzi, BMA associate curator of prints, drawings, and photographs.
The exhibition will feature a large selection of drawings, including masterpieces that are rarely on view due to light exposure restrictions, the BMA announced.
"Etta Cone's dedication to art, and to Matisse's work in particular, has had a profound impact on the BMA and the focused and studied ways in which the museum continues to develop its collection. The forthcoming exhibition captures the exciting possibilities that can be achieved when artists, collectors, and public institutions join in a shared vision and commitment. We are delighted to present visitors with the incredible story of Etta Cone and the significant works of art that she brought to our museum, and to have this exhibition serve as a prelude to the presentations, programs, and publications that we'll be able to create through our soon to be opened Ruth R. Marder Center for Matisse Studies," said Christopher Bedford, the BMA's Dorothy Wagner Wallis Director.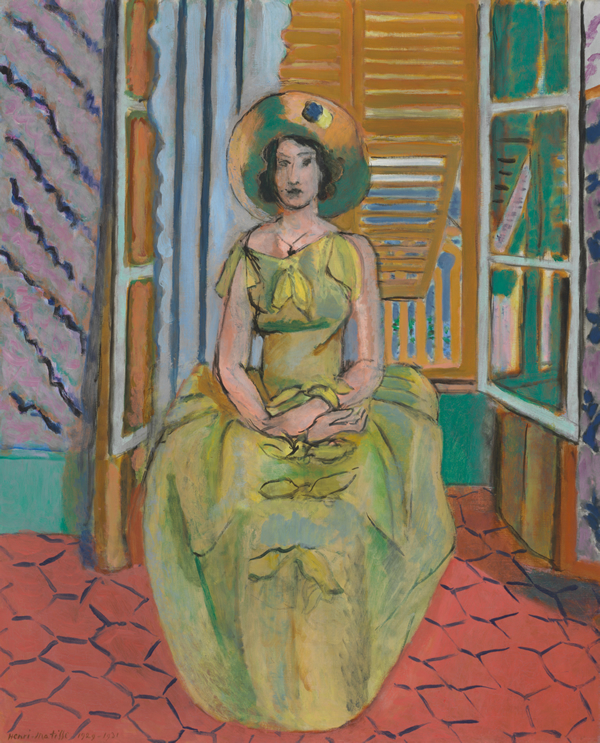 The Marder Center, which is scheduled to open in December, will present the breadth of the BMA's Matisse holdings, while supporting the development of new scholarly publications that advance discussions on the trajectory of modern art, according to a statement.
"A Modern Influence: Henri Matisse, Etta Cone, and Baltimore" opens Oct. 3 and will be on view until Jan. 2, 2022. Tickets are available through artbma.org. Prices are $15 for adults, $13 for seniors, $12 for groups of 7 or more, $5 for students with ID, and $5 for youth ages 7-18. BMA Members, children ages 6 and under, and student groups are admitted free. For more information, call 443-573-1701.
A slow return to normal for area museums
National Gallery remains closed, but others have reopened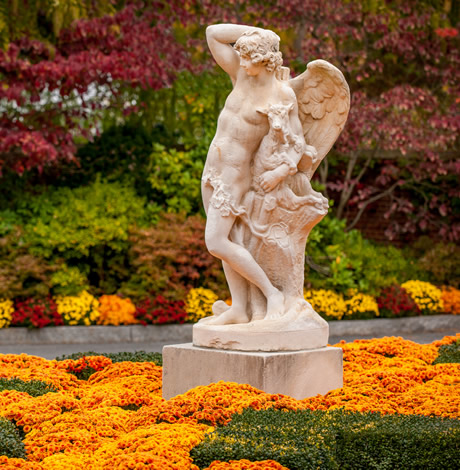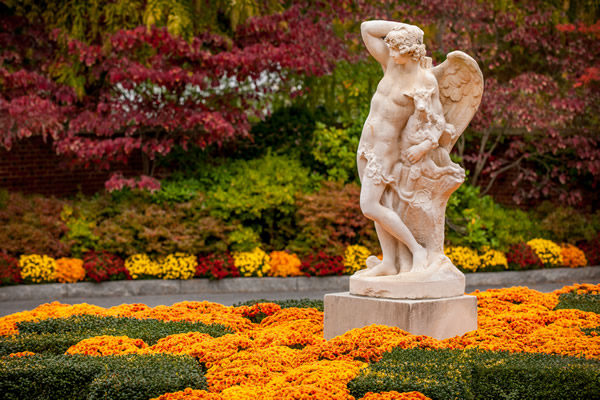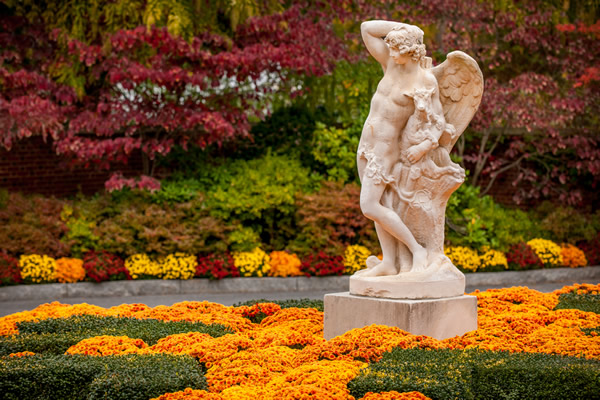 The Smithsonian Museums remain closed and the National Gallery of Art recently announced it would not open in time to commemorate its 80th anniversary. But the good news is that with COVID restrictions slowly lifting, some area museums are looking at reopening events while others have already opened their doors .
Below is a smattering of area museums that have reopened. Be sure to check with each museum directly before making plans.
• The National Zoo and the National Air and Space Museum's Steven F. Udvar-Hazy Center in Chantilly reopened on July 24.
• The Smithsonian American Art Museum, the National Portrait Gallery, the National Museum of African American History and Culture, the Renwick Gallery, The National Museum of American History and the National Museum of the American Indian reopened back in September.
• The National Gallery of Art's sculpture garden reopened last month.
• Hillwood Estate, Museum and Gardens reopened last week.
• The National Museum of Women in the Arts has also reopened.
• The International Spy Museum reopened in January.
National Portrait Gallery art competition now open
Expert panel seeks entries that broaden the definition of portraiture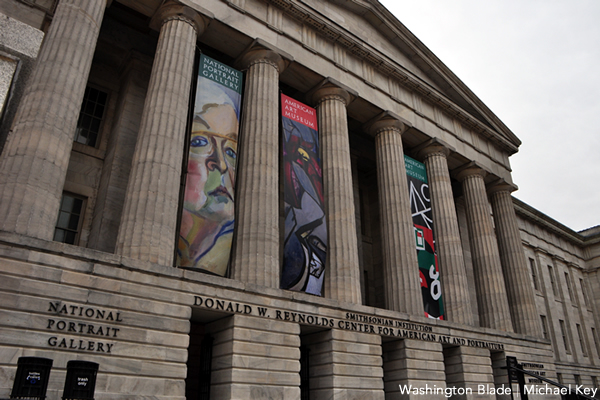 The Outwin Boochever Portrait Competition hosted by the Smithsonian National Portrait Gallery is open for submissions until Friday, Jan. 29.
This competition seeks entries that broaden the definition of portraiture with images and media that reflect the country's diversity as represented through the identities of the artists and subjects as well as their varying backgrounds depicted.
Artists 18 and up who are living and working in the U.S. and its territories are invited to submit one portrait to be reviewed by a panel of experts. First prize is $25,000 and a commission to portray a remarkable living American for the gallery's collection.
The finalists' and prizewinner's works will be included in The Outwin 2022: American Portraiture Today exhibition to be displayed at the National Portrait Gallery April 30, 2022 – Feb. 26, 2023, before continuing on to other cities.
For more information, and to submit works electronically, visit portraitcompetition.si.edu.