The 'mystery' behind Clinton's HIV gaffe
Was she reaching out to conservative voters?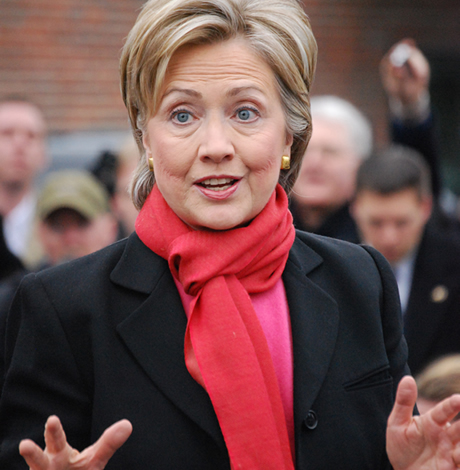 Hillary Clinton has apologized — once on Twitter, again in an op-ed saying she "made a mistake" — after controversial remarks in which she praised Ronald and Nancy Reagan's HIV efforts, but observers still question why she made the comments in the first place.
Although Clinton took the opportunity of her gaffe to outline a plan to achieve an "AIDS-free generation," she never explained why she said during Nancy Reagan's funeral that the first lady and President Reagan started a "national conversation" on HIV/AIDS — a recollection deemed untrue and offensive by those who remember the height of the epidemic.
Moreover, the Clinton campaign, which has consistently rebuffed requests by the Washington Blade to interview the candidate, hasn't responded to additional requests to interview Clinton to seek an explanation for the gaffe.
"It may be hard for your viewers to remember how difficult it was for people to talk about HIV/AIDS back in the 1980s," Clinton told MSNBC's Andrea Mitchell on Friday. "And because of both President and Mrs. Reagan – in particular, Mrs. Reagan – we started a national conversation, when before nobody would talk about it. Nobody wanted anything to do with it."
Speculation about why Clinton made the comments ranges widely. Some say she's trying to curry favor with Reagan Democrats ahead of the general election; others posit she mixed up Nancy Reagan's record on HIV/AIDS with her advocacy for stem cell research to find a cure for Alzheimer's disease. Others suggest she was crediting the Reagans for U.S. Surgeon General C. Everett Koop's efforts against HIV/AIDS.
With primary results and polls looking as though Clinton will best Sen. Bernard Sanders (I-Vt.) to win the Democratic nomination, one explanation is that Clinton sought to praise Reagan to win over independents as well as Republicans turned off by Donald Trump.
Pauline Park, a transgender activist based in New York and a Clinton critic, attributed the gaffe to an attempt by Clinton to appear more centrist, saying the candidate's refusal to participate in interviews with LGBT media outlets "speaks volumes."
"The only real explanation is that Hillary was willing to win power by trying to curry favor with Republicans and Reagan Democrats by falsifying history, spitting on the graves of the hundreds of thousands of people who died of AIDS because of the Reagan administration's refusal to take real action to address the epidemic," Park said. "I lost two boyfriends to AIDS and I never heard either of them speak lovingly or admiringly of either of the Reagans. Hillary's comments were shameful and it is difficult for me to understand how any LGBT community member could possibly endorse them by supporting her candidacy for president."
Alvin McEwen, a gay Columbia, S.C.-based Clinton supporter and blogger for Holy Bullies & Headless Monsters, said the reasoning behind the candidate's gaffe remains "a mystery," but discounted the idea she was trying to win over conservatives.
"Maybe she was being tongue in cheek or got her words mixed up," McEwen said. "I don't think she was trying to appeal to conservative voters though. That's just too cynical of a notion. To tell the truth though, why she said it doesn't matter and I don't think any explanation would matter because none would assuage the anger or hurt. The important thing is that she apologized and we use this moment for education about what happened then and what we can do for AIDS education now."
Another possible explanation is that Clinton mixed up Nancy Reagan's efforts on HIV with her record on Alzheimer's. After all, Clinton said the Reagans were "advocates for stem cell research and finding a cure for Alzheimer's disease" in her initial apology, although she didn't explicitly say she confused that with their HIV efforts.
White House Press Secretary Josh Earnest, in response to a question Monday from the Washington Blade, said Clinton "quickly realized the error" by issuing an apology. The White House spokesperson suggested Nancy Reagan's efforts on stem cell research and Alzheimer's disease may account for the gaffe, but added he's unsure "if that led Secretary Clinton to inadvertently mix up those two afflictions or not."
The role of Coop as Reagan's surgeon general in the fight against HIV/AIDS is another possible explanation for Clinton's comments. During NBC's "Meet the Press," both moderator Chuck Todd and Washington Post reporter Anne Gearan raised Koop's efforts against the disease to explain Clinton's comments.
In a March 4, 2013 article in The Atlantic titled "Doctor, Not Chaplain: How a Deeply Religious Surgeon General Taught a Nation About HIV," John-Manuel Andriote details Koop's efforts to fight HIV/AIDS in the 1980s despite opposition from conservatives who put him in office.
"Koop's choice to stand foremost for public health and scientific rationality offended his fellow evangelicals in the Reagan administration who preferred to see AIDS as 'God's punishment' for people of whose very existence they disapproved," Andriote writes. "They were practically apoplectic with the frank, factual discussion of anal and vaginal intercourse, condoms and injection drug use in Understanding AIDS, the eight-page flier Koop sent to every household in America in 1988."
Elizabeth Birch, former executive director of the Human Rights Campaign and a Clinton supporter, said she doesn't know why Clinton made the mistake, but feels the issue has passed.
"I think the memory of Rock Hudson and Nancy Reagan melded in her mind and she misspoke," Birch said. "The issue isn't whether she misspoke, obviously she did, the issue is how quickly she corrected it and that was done in record time. It is painful to all of us that lived through the height of the AIDS crisis but it is not as though Hillary Clinton intended to trigger pain. She made a mistake."
It's not the first time over the course of the 2016 campaign Clinton has been accused of rewriting history on LGBT rights. In October, Clinton during an interview on MSNBC's "Rachel Maddow Show" said the Defense of Marriage Act in 1996 was a "defensive" act intended to stave off worse anti-gay discrimination in the form of a U.S. constitutional amendment barring same-sex marriage.
LGBT activists, as well as Sanders himself, disputed that recollection, saying there was no threat of such an amendment until almost a decade later during the Bush administration.
Daniel Pinello, a political scientist at the City University of New York's John Jay College of Criminal Justice, offered a different take: Clinton may be avoiding an explanation because providing one could worsen the situation.
"In attempting to explain away the Nancy Reagan/HIV gaffe, Clinton might easily make the matter much worse and dig herself into a deeper hole," Pinello said. "Indeed, what are her explanatory options? 'I wasn't paying much attention to the HIV crisis back then,' or 'I thought the Reagans at heart were merciful folks who wouldn't want to hurt gay people,' or 'my memory is failing."
"In other words, there may not be an adroit exit for her from the controversy," Pinello added. "In that circumstance, the best political strategy is just to ignore the brouhaha and hope it goes away soon."
Pinello said the gaffe represents Clinton's "fundamental lack of understanding" and lack of support in the past for the LGBT community and the history of its struggles.
"I'm one of many LGBT observers who can't fathom why the Human Rights Campaign rushed to endorse her candidacy, especially since Bernie Sanders has a much more clear record of enduring support for our community," Pinello said.
Regardless of the explanation for why Clinton made her initial gaffe, many observers see a silver lining because it resulted in both her as well as Sanders bringing HIV/AIDS to the spotlight and issuing plans to combat the disease.
For the first time over the course of her campaign, Clinton came out against HIV criminalization laws in her op-ed after the initial remarks, calling on states "to reform outdated and stigmatizing" statutes that institute penalties for the perceived transfer of HIV. Although Sanders didn't mention HIV criminalization laws in the plan he unveiled Sunday, a Sanders spokesperson confirmed to the Blade afterward he's "absolutely opposed" to the laws.
Thirty-two states have laws criminalizing perceived exposure to HIV regardless of the actual risk of transmission, and 13 states have laws criminalizing certain acts — like spitting — by people with HIV/AIDS, even though they can't transmit the disease through saliva. These laws have resulted in lengthy jail sentences for people with HIV, and in some cases forced those convicted onto the sex offender registry.
Tami Haught, an Iowa-based advocate who's been outspoken in opposing HIV criminalization laws, said she's happy both candidates seeking the Democratic presidential nomination are opposed to those measures.
"I am thrilled that Sec. Clinton has called for HIV criminalization laws to be reformed, it is very important that we get national leaders to recognize these laws are terrible public health policies creating barriers to testing, treatment and care," Haught said. "I did not see that Sen. Sanders mentioned it in his statement, but hearing from a staffer he also supports reform is also great news. Knowing that the two Democratic candidates for president both acknowledge it is time for these laws to be modernized is amazing, it means they are listening to advocates' concerns that are being expressed on the campaign trail. As advocates, we need to continue to educate all of the candidates."
Mixed reviews from transgender Republicans on Caitlyn Jenner's run
Remarks on kids in sport a sore point among LGBTQ advocacy groups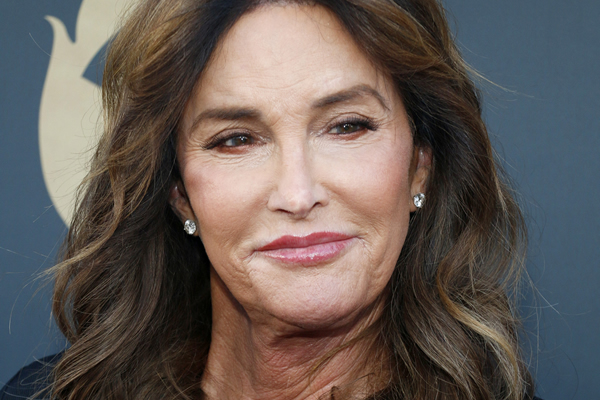 Caitlyn Jenner was quickly repudiated by LGBTQ advocates after she entered California's recall election as a gubernatorial candidate — and her fellow transgender Republicans are mixed over whether or not to back her up.
Transgender Republicans are few in number, but some are in high-profile positions and have been working with their party to change its approach and drop its attacks on transgender people, whether it be in the military, public bathrooms, or school sports.
Jordan Evans, a Charlton, Mass.-based transgender Republican who unsuccessfully last year ran to become a Massachusetts Republican State Committee Woman, told the Washington Blade she had high hopes for Jenner as a fellow transgender candidate, but they were quickly dashed after her campaign launched.
"My feelings changed quickly after Caitlyn made it clear that she was less interested in using this opportunity to present the Republican Party and conservative movements with an accessible and high-profile introduction to the trans community and simply wanted to be a trans woman who espoused the same destructive approaches that we just so happen to be seeing all over the country," Evans said.
Evans said the high hopes she had were based on the transgender advocacy she said Jenner was doing behind the scenes and the potential for two prominent LGBTQ Republicans to run for governor in California. After all, Jenner may soon be joined in the race by Richard Grenell, who was U.S. ambassador to Germany and acting director of national intelligence before becoming the face of LGBTQ outreach for Trump's failed re-election.
But Jenner's approach to the gubernatorial recall in California, Evans said, is "putting trans youth at risk for a campaign that isn't even transformative for Republicans during this volatile time."
"Even her current messaging is superficial and does nothing to help dispel claims that she's unqualified," Evans said. "The only positive thing that I've seen come from this is conservative mainstream media using her correct pronouns, but that is not worth the damage that she's inflicting."
Much of the disappointment over Jenner's campaign is the result of her essentially throwing transgender kids under the bus as part of her campaign at a time when state legislatures are advancing legislation against them, including the bills that would essentially bar transgender girls from participating in school sports.
Jenner, declining to push back on these measures and assert transgender kids have a place in sports, instead essentially endorsed the bills shortly after she announced her candidacy.
"If you're born as a biological boy, you shouldn't be allowed to compete in girls' sports," Jenner told TMZ, which asked her about the hot-button issue during a Sunday morning coffee run.
Jenner dug deeper into MAGA-world at the expense of solidarity with the transgender community. Last week, Jenner retweeted Jenna Ellis, who has a notoriously anti-LGBTQ background and was criticized just last year for refusing to use the personal pronouns of Rachel Levine, who's now assistant secretary of health and the first openly transgender presidential appointee to win Senate confirmation.
Jennifer Williams, a New Jersey-based transgender Republican who unsuccessfully ran for a seat in the New Jersey General Assembly last year, said via email Jenner "did much good for several years by educating millions of people around the world about transgender folks," but won't countenance the candidate's remarks on transgender kids in sports.
"In regard to her current run for California governor, her recent comments regarding transgender youth playing sports are confusing," Williams said. "Just last year, she said that she supported transgender female athletes. Caitlyn should consult with tennis great Billie Jean King, soccer star Megan Rapinoe or WNBA legend Candace Parker on the subject of transgender athletes in women's sports, as they are very well versed on the matter."
At a time when state legislatures are pushing through legislation targeting transgender youth, restricting their access to sports and transition-related care, Jenner's refusal to repudiate those measures has become a focal point for opposition to her candidacy from LGBTQ advocacy groups, who say she's "out of touch" (although none were supporting her even before she made those comments).
The LGBTQ Victory Fund, which supports LGBTQ political candidates and public officials, has signaled it wants nothing to do with Jenner.
Sean Meloy, vice president of political programs for LGBTQ Victory Fund, said Jenner hasn't applied for an endorsement from the Victory Fund "and she shouldn't bother to."
"Her opposition to full trans inclusion – particularly for trans kids in sports – makes her ineligible for the endorsement," Meloy said. "There are many great trans candidates running this cycle who are champions for equality."
To be sure, Jenner used her celebrity status as a former reality TV star and Olympic champion on behalf of transgender lobbyists, urging donations to groups like the National Center for Transgender Equality and going to Capitol Hill to lobby Republicans on transgender issues. Jenner has also given money for transgender kids to attend college, giving transgender advocate Blossom Brown a check for $20,000 on "The Ellen Show" in 2015.
Blaire White, a transgender conservative and YouTube personality, drew on these examples of Jenner helping transgender youth in a video earlier this month and said the two once had dinner together, but wasn't yet ready to make a endorsement.
"I will say that until she lays out all of her policy positions and until she's more on record in long form really talking about what she wants to do for the state of California, I can't say for sure I would vote for her and would not vote for her," White concluded in the video. "What I can say is: I'm interested. And also, being under Gavin Newson's governorship, I would literally vote for a triple-amputee frog over Gavin Newsom, so she already has that going for her."
Jenner's campaign couldn't be reached for comment for this article on the repudiation of her campaign from LGBTQ advocacy groups.
Gina Roberts, who's the first transgender Republican elected to public office in California and a member of the San Diego GOP Central Committee, said she's neutral for the time being as an elected Republican Party leader, but nonetheless had good things to say about Jenner's candidacy.
"I think it's awesome," Roberts said. "It's kind of indicative of how cool the Republican Party in California is because nobody really cares or it makes any difference. I mean, I was the first elected GOP transgender person in California and I think we're ready for No. 2."
Asked whether Jenner's comments about allowing transgender kids in sports was troubling, Roberts said that wasn't the case because she has her own reservations.
"I have pretty much the same opinion because … there's so many nuances in that," Roberts said. "If somebody transitions after they've gone through puberty, there is a big difference, especially in high school. If they transition beforehand, it's not a big deal."
A gun enthusiast and supporter of gun owner's rights, Roberts said she competes in women's events in shooting sports, but there's a difference because she doesn't "really have any advantages all those young, small ladies can pull a lot faster than I do and shoot faster than I do."
Roberts concluded she'll personally make a decision about whom she'll support in the California recall election after Grenell announces whether or not he'll enter the race, but can't say anything until the San Diego GOP Central Committee issues an endorsement.
"He's a good friend of mine, too," Roberts said. "I know both of them. I think they'd both be certainly better than Gavin Newsom, I have to stay neutral until the county party decides who they're going to endorse. I will support somebody or another in the endorsement process, but I can't publicly announce it."
Although LGBTQ groups want nothing to do with her campaign, Jenner's approach has garnered the attention of prominent conservatives, who are taking her seriously as a candidate. One of Jenner's first interviews was on Fox News' Sean Hannity, a Trump ally with considerable sway among his viewers. Hannity was able to find common ground with Jenner, including agreement on seeing California wildfires as a problem with forest management as opposed to climate change.
Kayleigh McEnany, who served as White House press secretary in Trump's final year in the White House and defended in the media his efforts to challenge his 2020 election loss in court, signaled her openness to Jenner's candidacy after the Hannity interview.
"I really enjoyed watching @Caitlyn_Jenner's interview with @seanhannity," McEnany tweeted. "I found Caitlyn to be well-informed, sincere, and laser-focused on undoing the socialist, radical, a-scientific policies of Biden & the left. Very good."
In theory, that support combined with Jenner's visibility might be enough to propel Jenner to victory. In the recall election, California will answer two questions, whether California Gov. Gavin Newsom should be recalled, and if so, which candidate should replace him. The contender with the plurality of votes would win the election, even if that's less than a majority vote, and become the next governor. There isn't a run-off if no candidate fails to obtain a majority.
With Jenner's name recognition as a celebrity, that achievement could be in her reach. After all, Arnold Schwarzenegger won the 2004 recall election in California as a Republican based on his celebrity status, and ended up becoming a popular governor.
But the modest inroads Jenner has made with the acceptance of conservatives and potential to win isn't enough for other transgender Republicans.
Evans, for example, said Jenner's candidacy is not only a disappointment, but threatening the potential candidacies of transgender hopefuls in the future.
"It's difficult to be in electoral politics, and that's even more true when you're a member of a marginalized community," Evans said. "Caitlyn's behavior is making it even more challenging for the trans community to be visible in a field where we desperately need to be seen. She's casting a tall shadow on our ability to have a voice and is giving credibility to lawmakers and local leaders simply unwilling to view us with decency and respect."
Williams said Jenner should avoid talking about transgender issues over the course of her gubernatorial run "and instead focus on the hard, critical policy issues facing California."
"It is a state in crisis and she has to run a very serious campaign and not rely on her celebrity or LGBTQ status to win over voters' hearts and minds — just like all other LGBTQ candidates around the country need to do when they run for public office," Williams said.
100th anniversary celebration of Dupont Circle fountain set for May 17
GWU student creates tribute video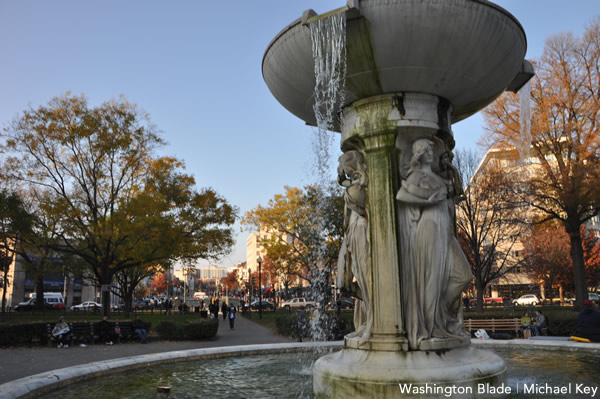 LGBTQ residents and longtime visitors to D.C.'s Dupont Circle neighborhood are expected to be among the participants in the 100th anniversary celebration of the installation of the Dupont Circle fountain scheduled to be held at the circle on Monday, May 17.
Aaron DeNu, president of Dupont Festival, a nonprofit arts and cultural programming group that's organizing the celebration, says it will take place from noon to at least sunset inside Dupont Circle.
The celebration will take place one week after the May 10 release of a YouTube video, "How Dupont Circle Evolved as a Hub for LGBTQ+ Life in the District," produced by George Washington University student Dante Schulz. Schulz is the video editor for the G.W. student newspaper The Hatchet.
Among those appearing in the documentary video are veteran LGBTQ rights activists Deacon Maccubbin and his husband Jim Bennett, who owned and operated the Dupont Circle LGBTQ bookstore Lambda Rising beginning in the 1970s, which is credited with contributing to Dupont Circle's reputation as the epicenter of D.C.'s LGBTQ community for many years.
Also appearing in the video is longtime D.C. gay activist and Dupont Circle area resident Craig Howell, a former president of the Gay and Lesbian Activists Alliance.
"At this point in time due to COVID restrictions we're not going to be doing any particular formal gathering of folks," DeNu told the Washington Blade in describing the May 17 celebration. "But we'll have a soundtrack that's playing throughout the day from that original ceremony – the same songs they used in the original dedication a hundred years ago," he said.
DeNu said the event will also feature "historic imagery" related to Dupont Circle and the people who have gathered there over the years.
"So, we're really just inviting people to come and have lunch, stop by the park after work, and just stop and reflect on 100 years of Dupont Circle fountain, take a look at the imagery and see some old friends and hopefully stop by and see the Dupont businesses that are around the area," DeNu said.
The LGBTQ video produced by Dante Schultz can be accessed here.
Trans woman sues D.C. Jail for placing her in men's unit
Lawsuit charges city with exposing inmates to 'risk of sexual violence'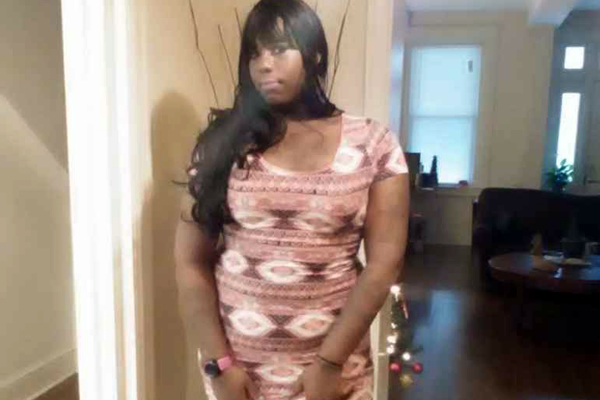 The American Civil Liberties Union of D.C. and the D.C. Public Defender Service filed a class action lawsuit on May 11 on behalf of a transgender woman being held in the D.C. Jail on grounds that the city violated its own Human Rights Act and the woman's constitutional rights by placing her in the men's housing facility at the jail.
The lawsuit charges that D.C. Department of Corrections officials violated local and federal law by placing D.C. resident Sunday Hinton in the men's unit at the D.C. Jail against her wishes without following a longstanding DOC policy of bringing the decision of where she should be placed before the DOC's Transgender Housing Committee.
The committee, which includes members of the public, including transgender members, makes recommendations on whether a transgender inmate should be placed in either the men's or the women's housing unit based on their gender identity along with other considerations, including whether a trans inmate's safety could be at risk. Under the policy, DOC officials must give strong consideration to the recommendations of the committee.
The lawsuit, which was filed in U.S. District Court for the District of Columbia, says the committee has not met or acted on any trans-related jail housing matter since January 2020.
It says Hinton was taken to the D.C. Jail on April 26 after a judge ordered her held following an arrest for an alleged unarmed burglary in which she attempted to take $20.
It notes that the Department of Corrections has a "default" policy of placing transgender inmates in either the male or female housing unit at the D.C. Jail and other city detention holding facilities based on the inmate's "anatomy." If a female transgender inmate is anatomically male, the inmate – barring other mitigating circumstances – is placed in the male housing facility under the default policy. Similarly, a male transgender inmate who is anatomically female is placed by default in the women's housing unit under the DOC policy.
"DOC's policy of focusing on anatomy rather than gender identity is both discriminatory and dangerous," the ACLU says in a statement released on the day it filed the lawsuit on Hinton's behalf. "It forces trans individuals, particularly trans women, to choose between a heightened risk of sexual violence and a near-certain mental health crisis," ACLU attorney Megan Yan said in the statement.
Yan was referring to yet another DOC policy that sometimes gives a transgender inmate placed in a housing unit contrary to their gender identity the option of being placed in "protective custody," which the lawsuit calls another name for solitary confinement. The ACLU and the Public Defender Service have said solitary confinement in prisons is known to result in serious psychological harm to inmates placed in such confinement.
"Because DOC's unconstitutional policy exposes every transgender individual in its custody to discrimination, degradation, and risk of sexual violence, Ms. Hinton seeks, on behalf of a class of similarly situated individuals, a court order that strikes down DOC's unlawful focus on anatomy as the touchstone for its housing decisions regarding transgender individuals," the lawsuit states.
It further calls on the DOC to use "gender identity, not anatomy, as the default basis for housing assignments" for transgender inmates and to provide all trans individuals a prompt hearing by the DOC Transgender Housing Committee.
It calls for the DOC to be required to implement the recommendations of the Housing Committee "so that each person is housed as safely as possible and without discrimination."
In addition to the lawsuit, Hinton's attorneys filed an application for a temporary restraining order to immediately require the DOC to transfer Hinton to the D.C. Jail's women's housing facility. The attorneys also filed a motion for a preliminary injunction to stop the DOC from using a transgender person's anatomy as the default or sole criteria in making housing assignments at the jail.
In response to a request from the Washington Blade, DOC spokesperson Dr. Keena Blackmon sent the Blade a DOC statement responding to the lawsuit.
"The Department of Corrections is dedicated to the safety and security of all residents in its care and custody," the statement says. "DOC is committed to following its policies and procedures relating to housing transgender residents," it says. "Ms. Hinton recently arrived in DOC custody and, per the agency's COVID-19 protocols, was placed into single-occupancy quarantine for 14 days."
The statement adds, "Once that quarantine ends, Ms. Hinton will go before the Transgender Housing Committee to determine her housing based on safety needs, housing availability, and gender identity. D.C. DOC is sensitive to Ms. Hinton's concerns and will continue to ensure that its residents' needs are met."
DOC spokesperson Blackmon didn't immediately respond to a follow-up question from the Blade asking why the Transgender Housing Committee has not met for over a year, which the ACLU has said resulted in all transgender female inmates being placed in the male housing facility.
Blackmon also couldn't immediately be reached for a second follow-up question asking for DOC's response to the lawsuit's claim that DOC officials told Hinton's lawyers that she was being placed in the men's housing facility because she was anatomically male.
The lawsuit says the DOC default policy of placing Hinton in the jail's male housing unit violates the D.C. Human Rights Act, which bans discrimination based on gender identity. The act has been interpreted to mean private businesses or the city government cannot prevent a transgender person from using facilities such as bathrooms or locker rooms that are in accordance with their gender identity.
D.C. Superior Court records show that Hinton has been arrested a total of 24 times in D.C. between 2006 and 2018. All except three of those arrests are listed as misdemeanor offenses, with just three listed as alleged felony offenses. One of the arrests is listed as a traffic offense.
In nearly all of the prior arrests, the court records identify Hinton by her birth first name, with her last name of Hinton used in all of the arrest records.
The burglary offense for which Hinton was charged on April 26 of this year and for which she is currently being held the D.C. Jail would  normally not result in a defendant being held in jail while awaiting trial. The fact that Hinton is being held rather than released pending trial suggests her prior arrest record may have prompted a judge to order her incarceration.
ACLU attorney Yan, who is among the attorneys representing Hinton in the lawsuit, said Hinton's prior arrest record should not be a factor in the lawsuit.
"We don't think any of the underlying things are relevant to her claim in this lawsuit, which is based on her identity and the fact that her constitutional and statutory rights to be free from discrimination are being violated," Yan said. "At the end of the day, Sunday is a transgender woman and she's a woman and she deserves to be held according to her gender identity as she desires."