Melissa Harris-Perry says she attended WHCD to support LGBT media and Washington Blade
Elle Editor-at-Large brings awareness to social injustice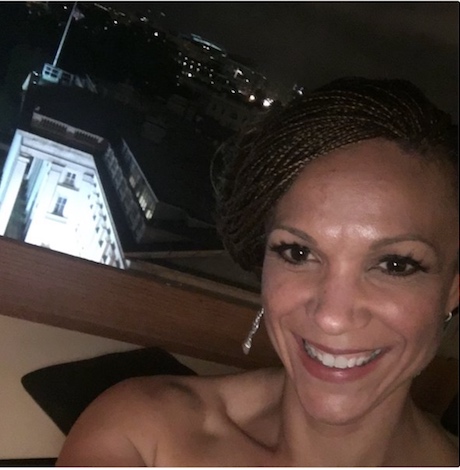 Afterparty pic.twitter.com/LwFpoKIOv8

— Melissa Harris-Perry (@MHarrisPerry) May 1, 2016
Melissa Harris-Perry penned an essay for Elle saying her decision to attend the White House Correspondents' Dinner was because she was invited as a guest of the Washington Blade and wanted to stand in support of LGBT media.
The Elle Editor-at-Large says she had skipped the event in the past because of its "interpersonal coziness between policy makers and the journalists who purportedly hold them accountable." However, this year her desire to bring awareness to LGBT media struggles brought her to sit at the Blade's table.
Harris-Perry writes in her essay she considers her support for the LGBT community to run deeper than just an ally.
"Just as the idea of a fancy White House Correspondents's Association Dinner makes me uncomfortable, so too does the designation of ally. I am a cis, straight woman who lives and votes in North Carolina. I am not an ally; I am already fully invested," Harris-Perry writes.
"I am a citizen, a neighbor, an aunt, a sister, a mother, a friend, a teacher, an employer. I have a fundamental responsibility to help dismantle inequality; if I don't I am actively participating in perpetuating it. And as a black woman I am vulnerable to these interlocking systems of oppression, so the work is not altruistic," Harris-Perry continued.
Harris-Perry is no stranger to media oppression. In February, she left her own MSNBC show "Melissa Harris-Perry" over a dispute with the network for covering issues of racism instead of presidential election coverage. WHCD Host Larry Wilmore commented on Harris-Perry's departure in his monologue saying MSNBC "now stands for 'Missing a Significant Number of Black Correspondents."
Harris-Perry mentions the Blade's struggle to achieve the same respect as other media outlets. Receiving its first press credentials during the Reagan Administration, the publication was never called on for questioning through George W. Bush's first term. After Bush's reelection, the Blade's press credentials were withdrawn.
After a long delay, the Blade received press credentials after President Obama's reelection in 2012 and joined the White House Press Pool in 2013.
"There is another point to be made by the five people representing The Washington Blade on Saturday night ― the sheer progress of LGBT media having five tickets to the dinner," Harris-Perry writes.
Harris-Perry says Washington Blade editor Kevin Naff explained to her, "It's been a long, slow haul. Believe it or not, having five tickets for the dinner is a pretty big deal for LGBT media."
"In the end, the White House Correspondents' Association dinner is a slightly inappropriate, fancy meal in a big ballroom one night a year. It is not the engine of accountability for democracy. But it is one symbol of inclusion. It is a tent that is either big enough for everyone or not. It is the table to which people are invited or from which people are shoved away," Harris-Perry continues.
"So I put on my good shoes, took Kevin's arm, and stood proudly at all those complicated, messy intersections of identity and democracy because sometimes, you just have to go to the power party," Harris-Perry writes.
PHOTOS: New Year Still Queer
The Washington Blade holds appreciation happy hour at Pitchers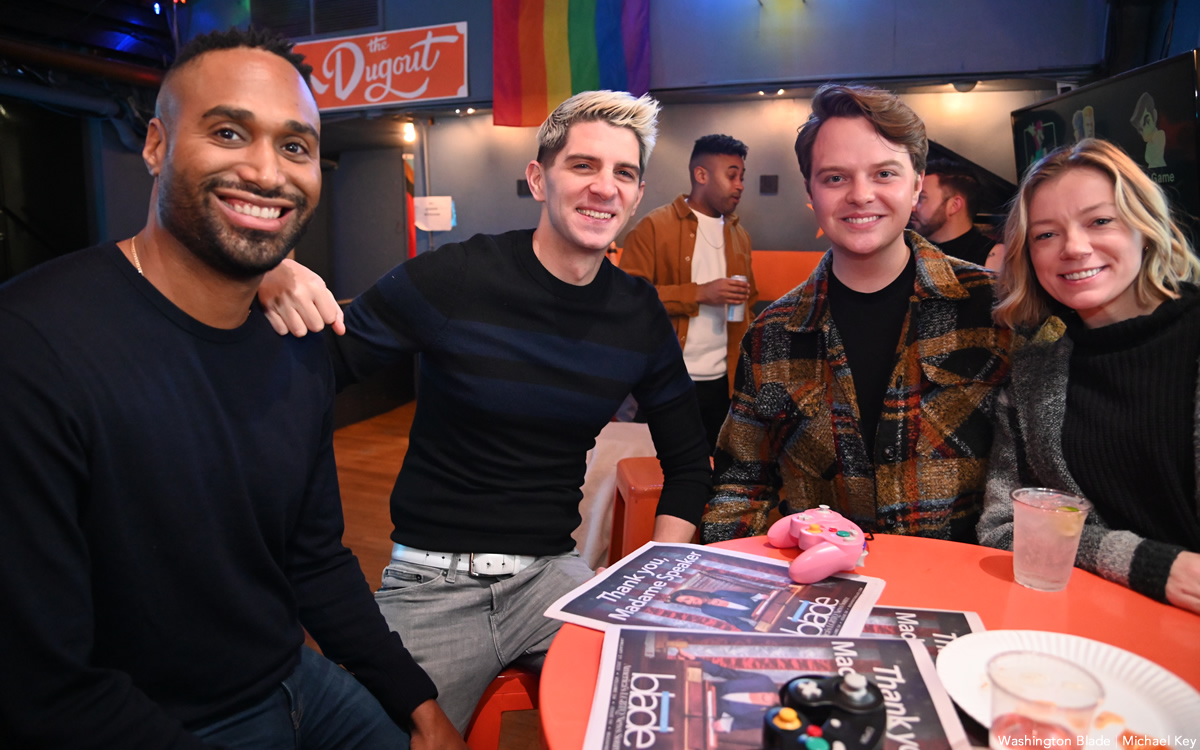 The Washington Blade held a New Year Still Queer appreciation happy hour at Pitchers DC on Friday, January 27.
(Washington Blade photos by Michael Key)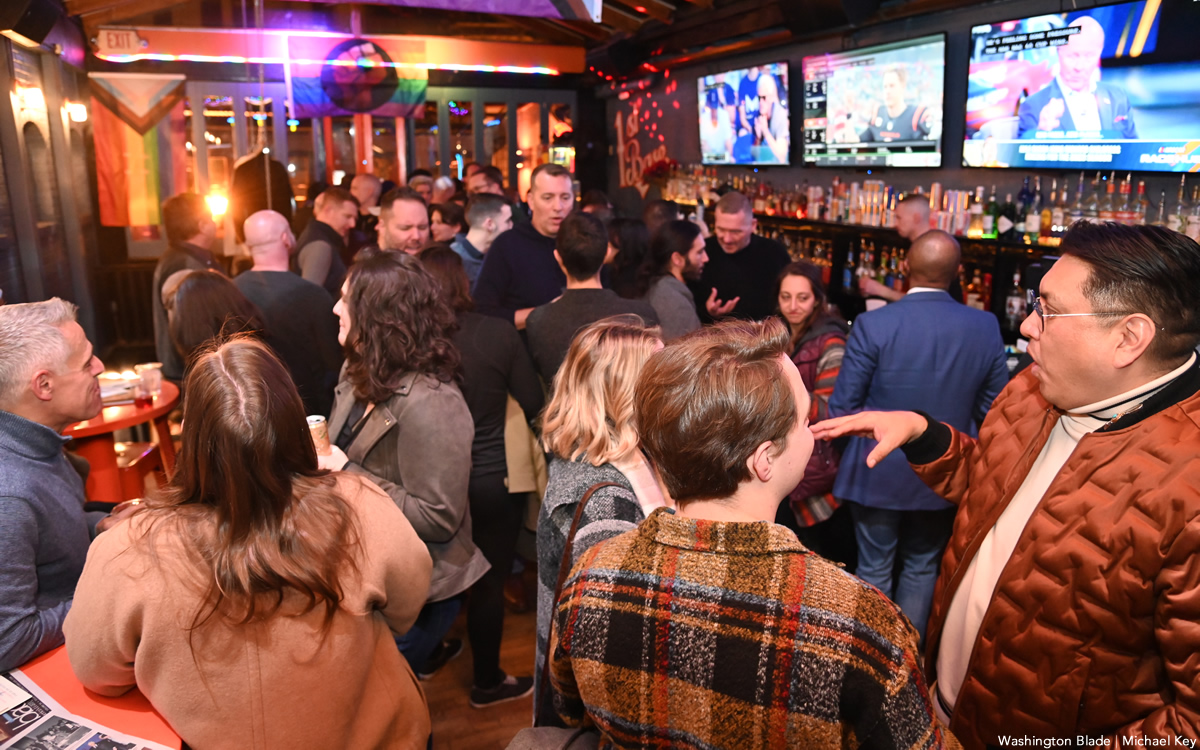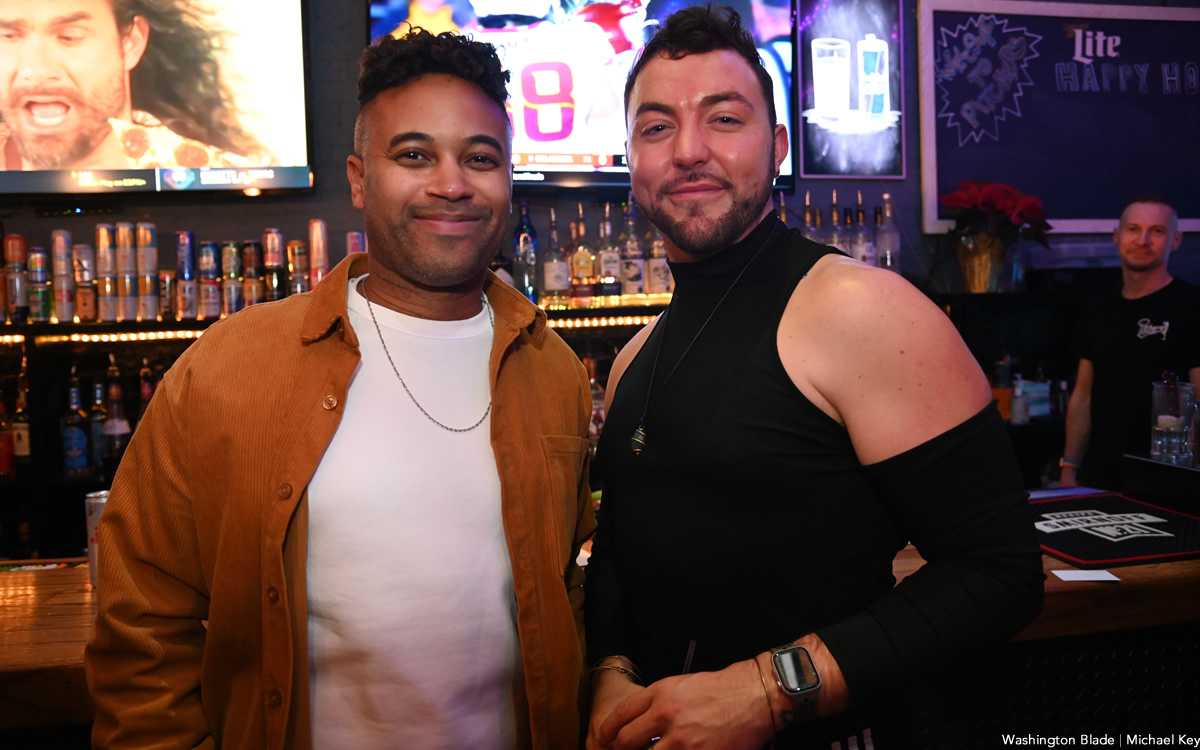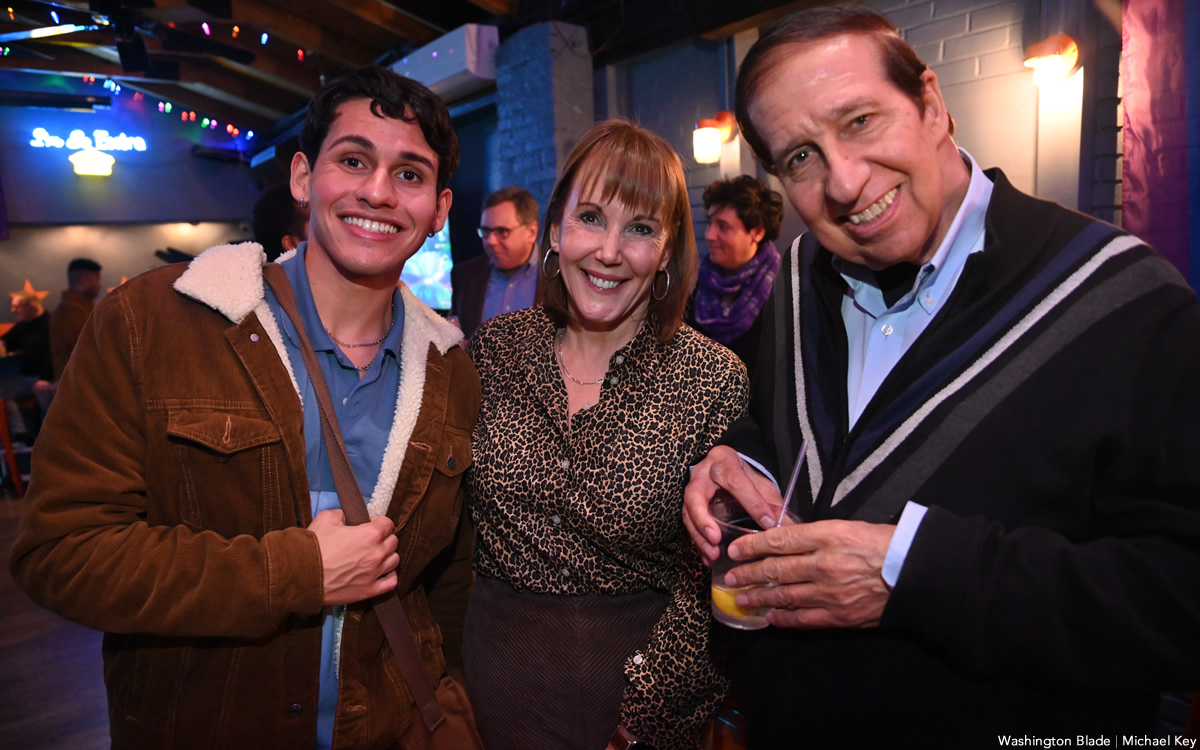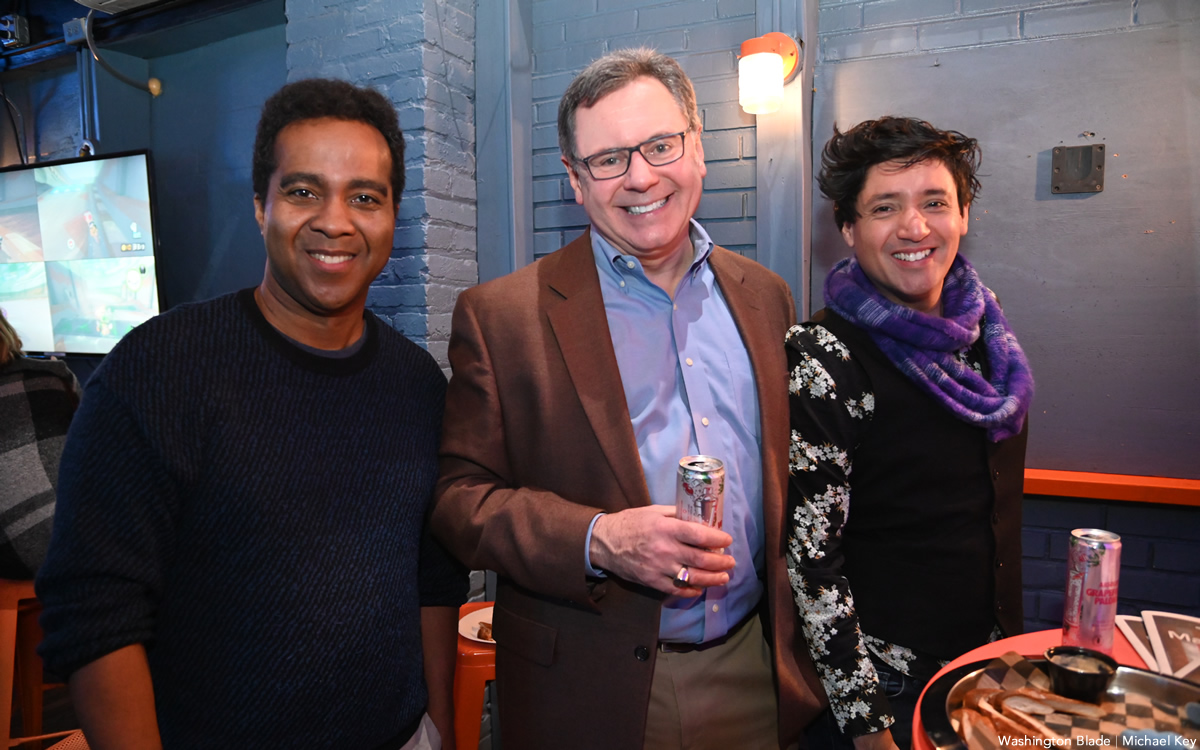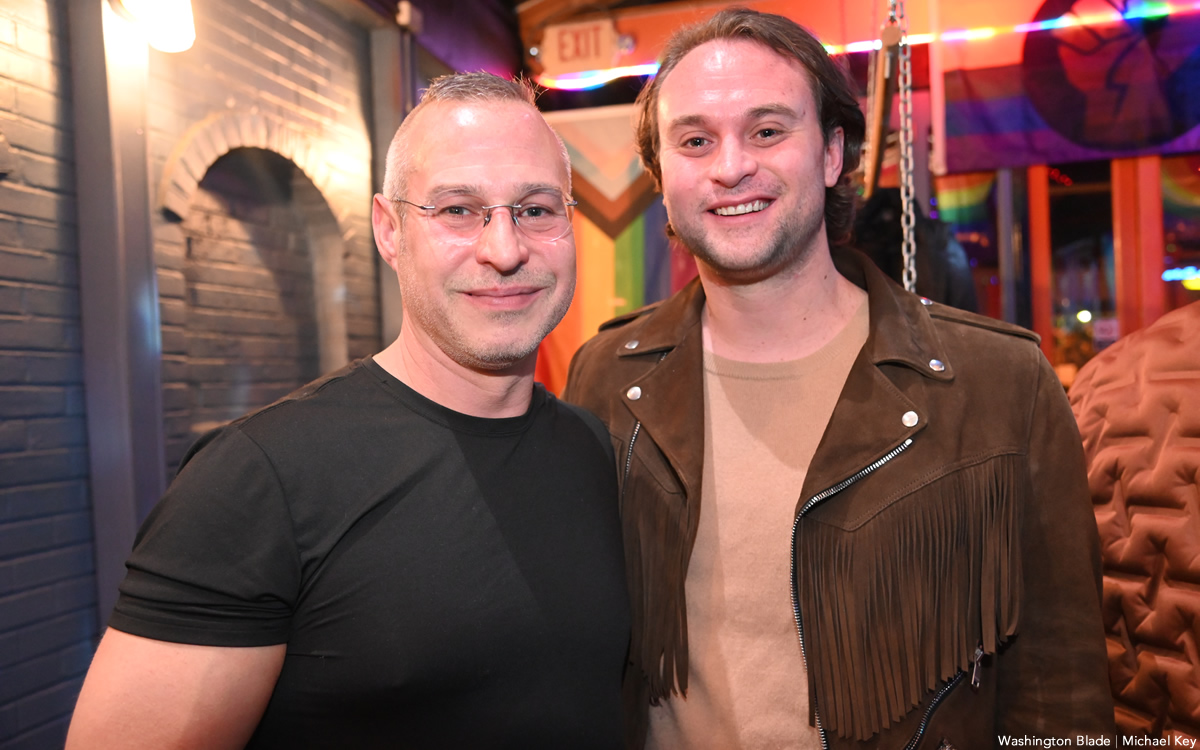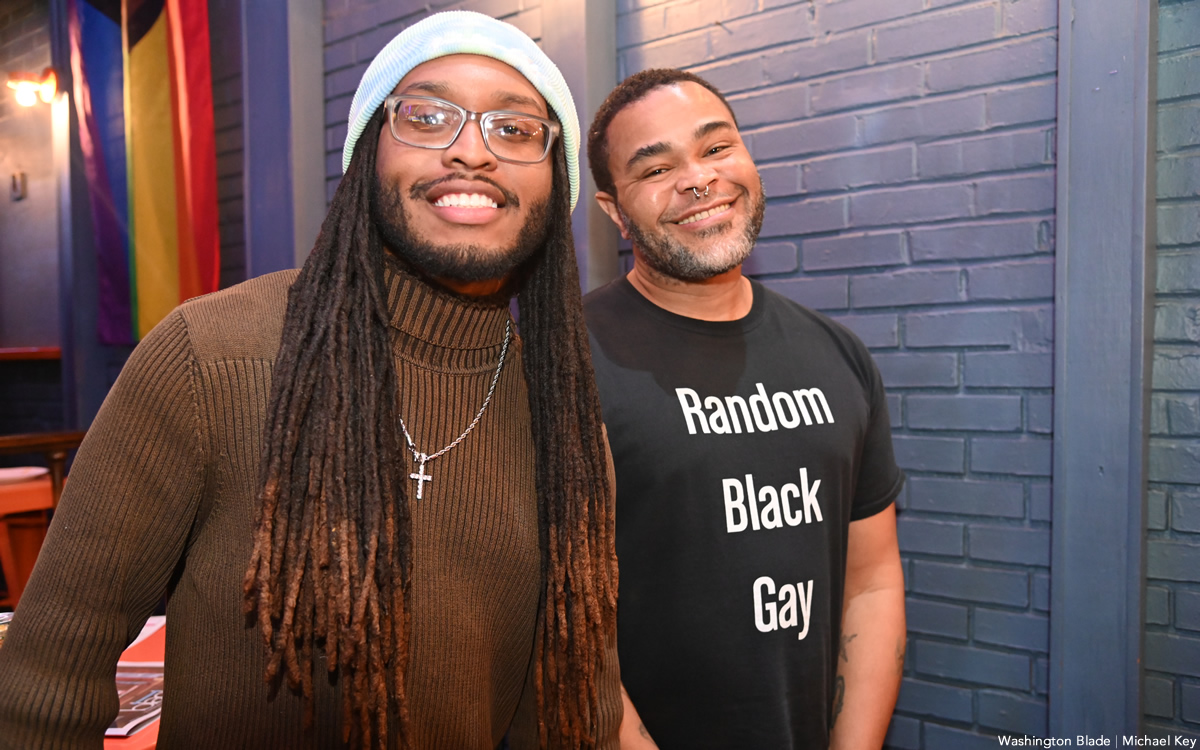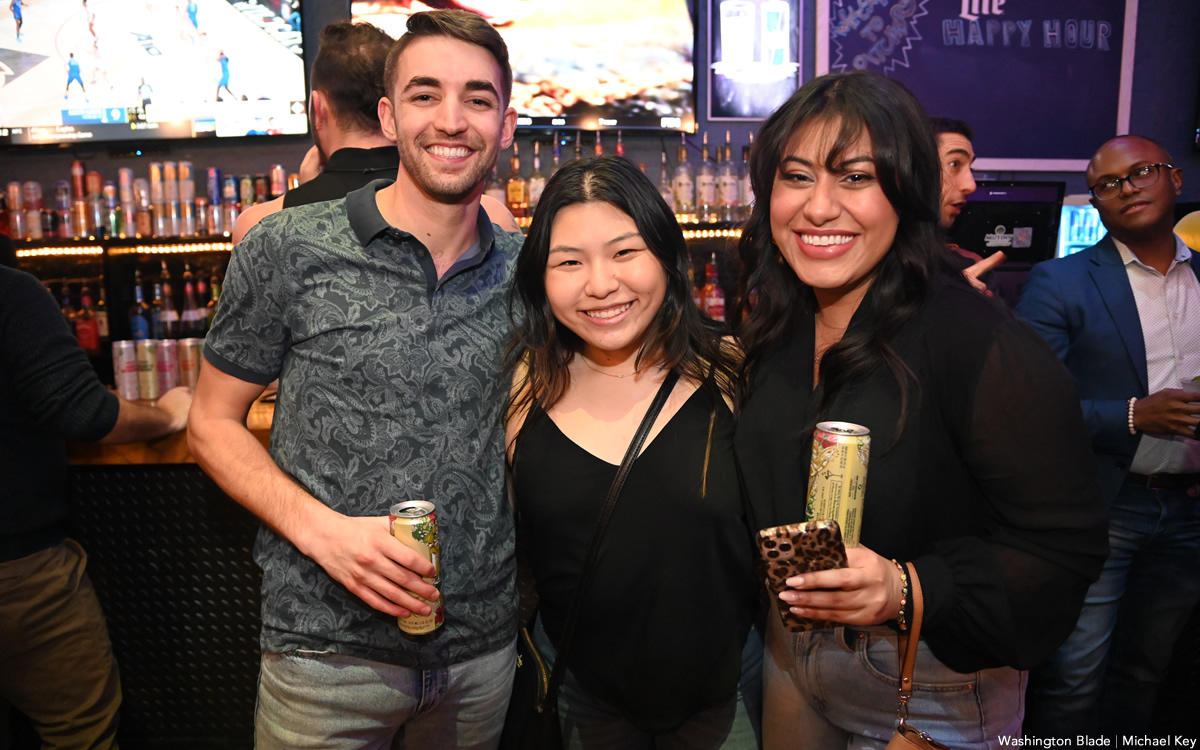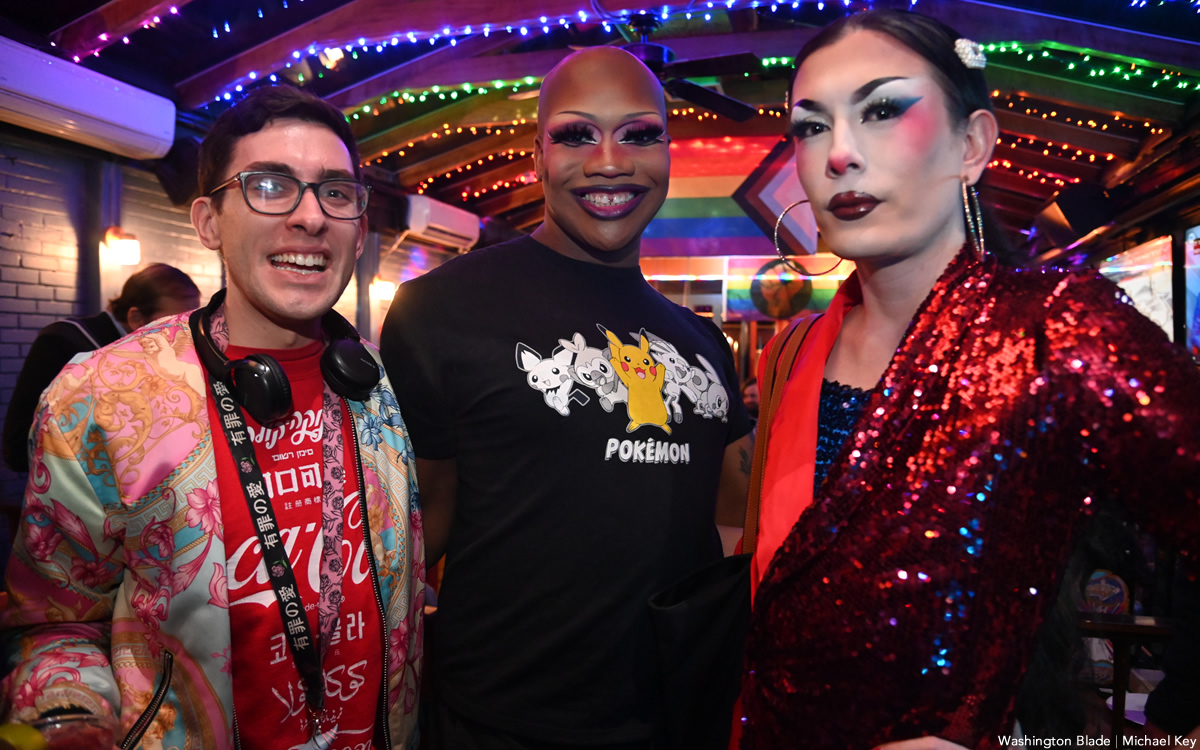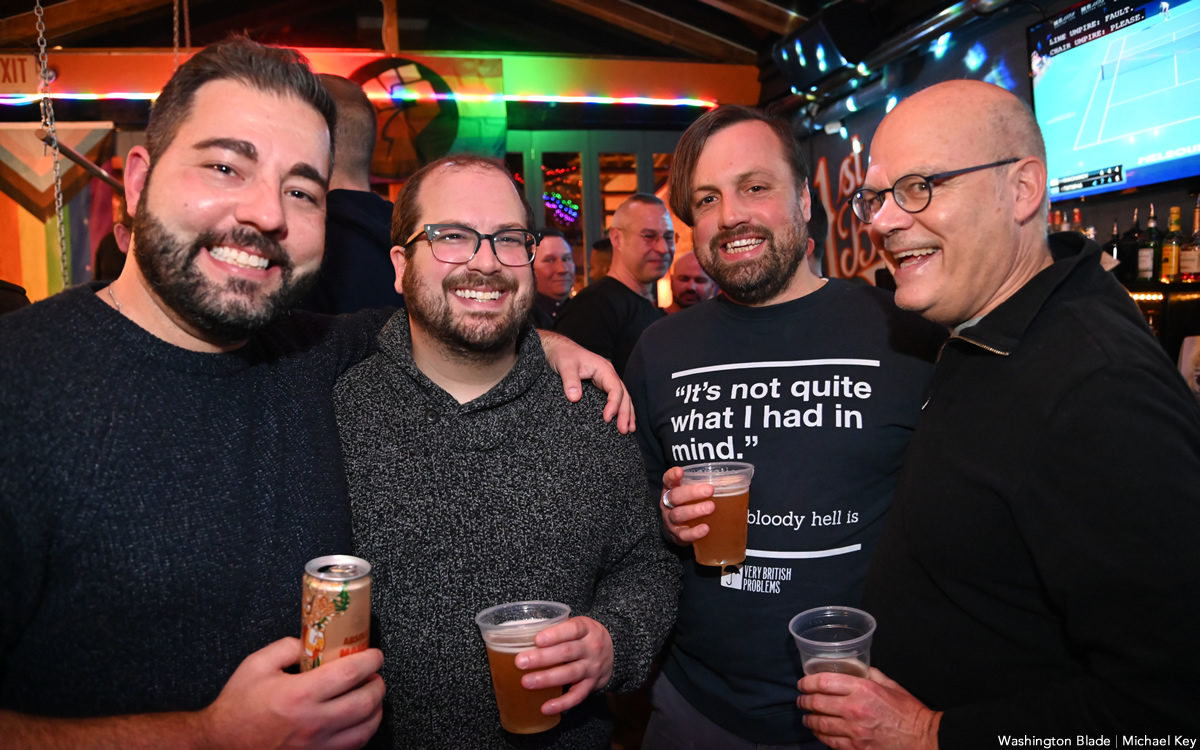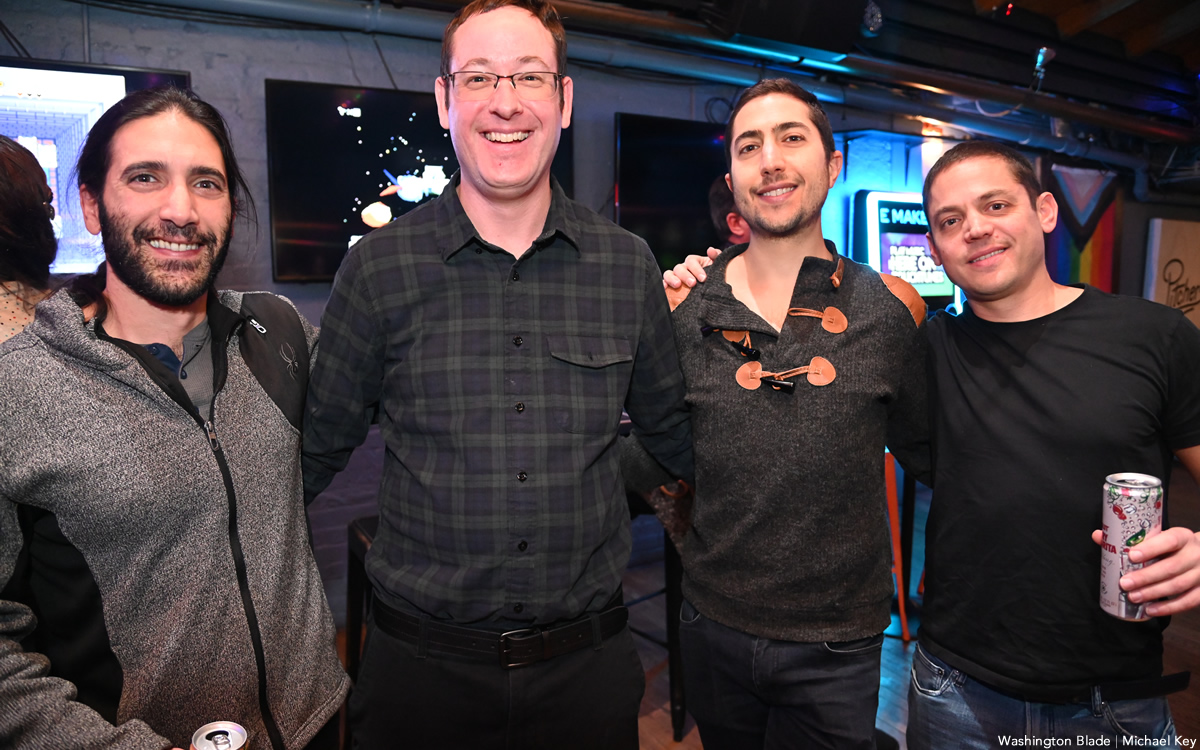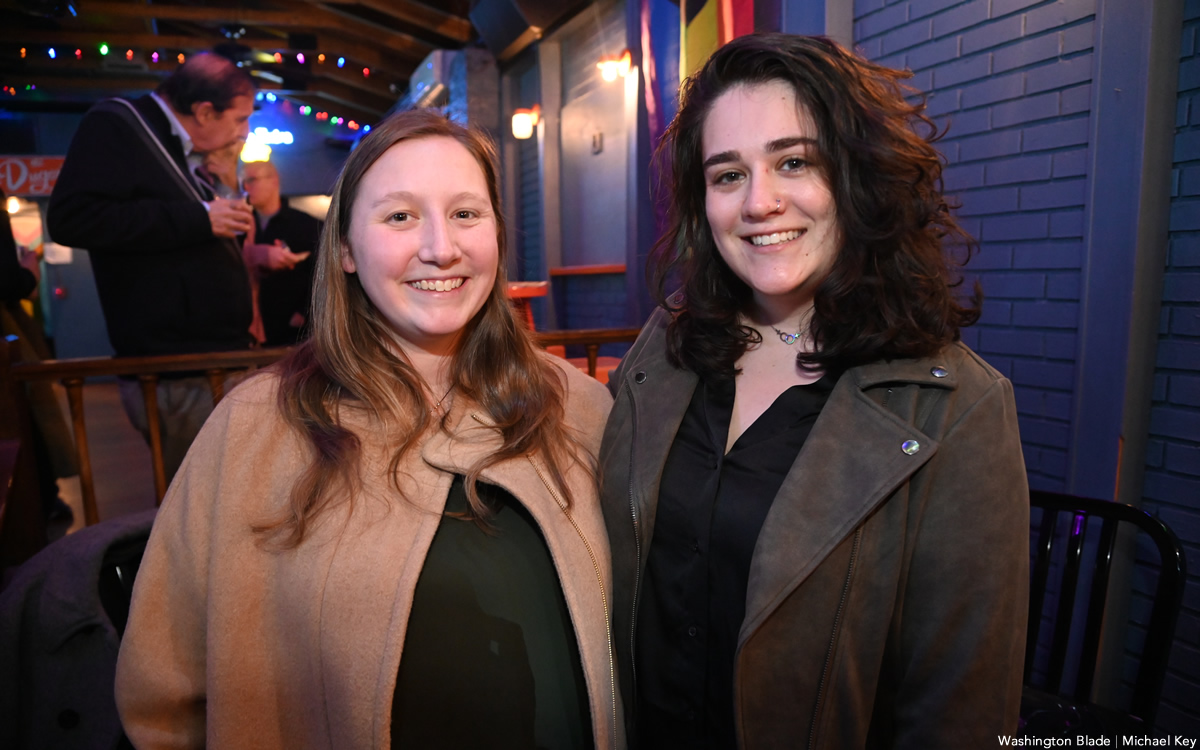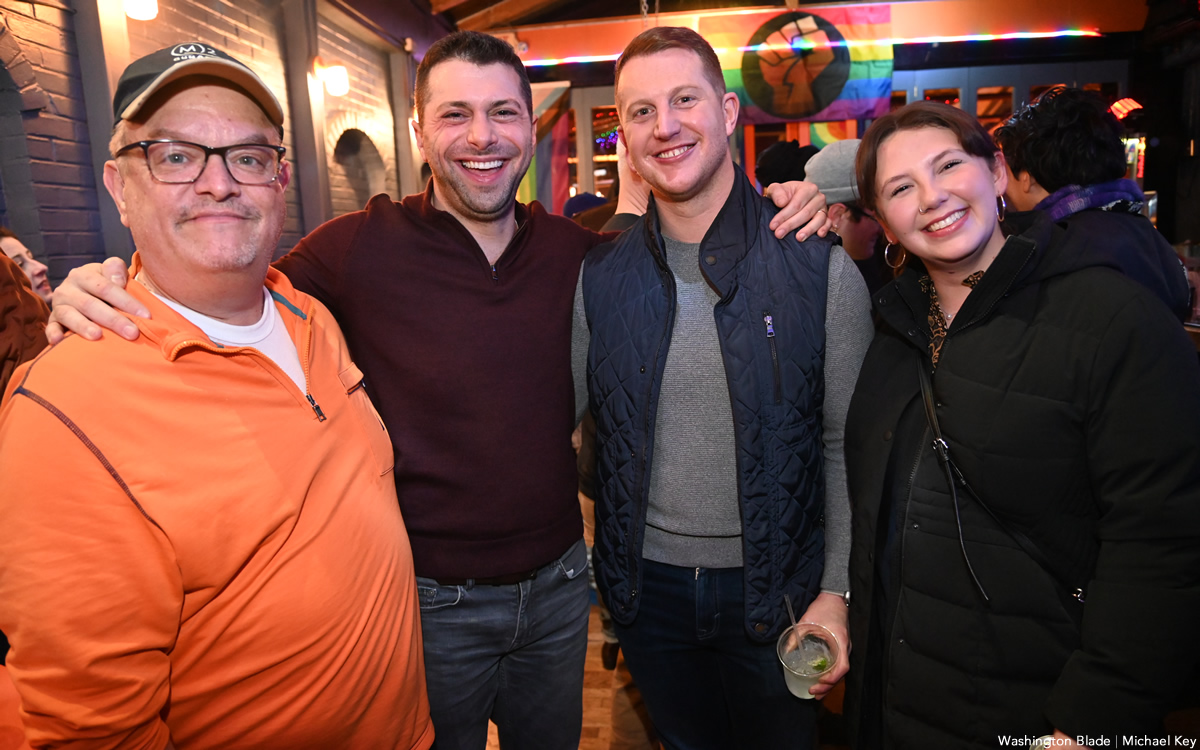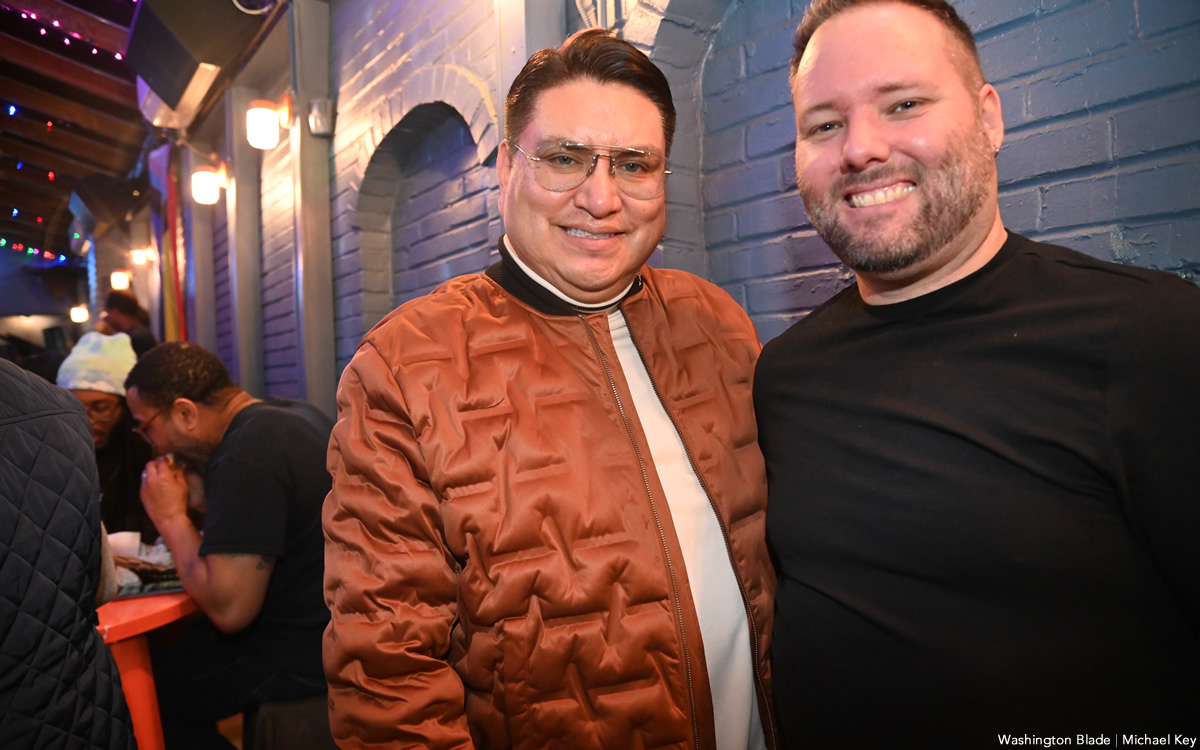 A balanced look at whether to have children
New book, 'So When are You Having Kids?' makes no judgments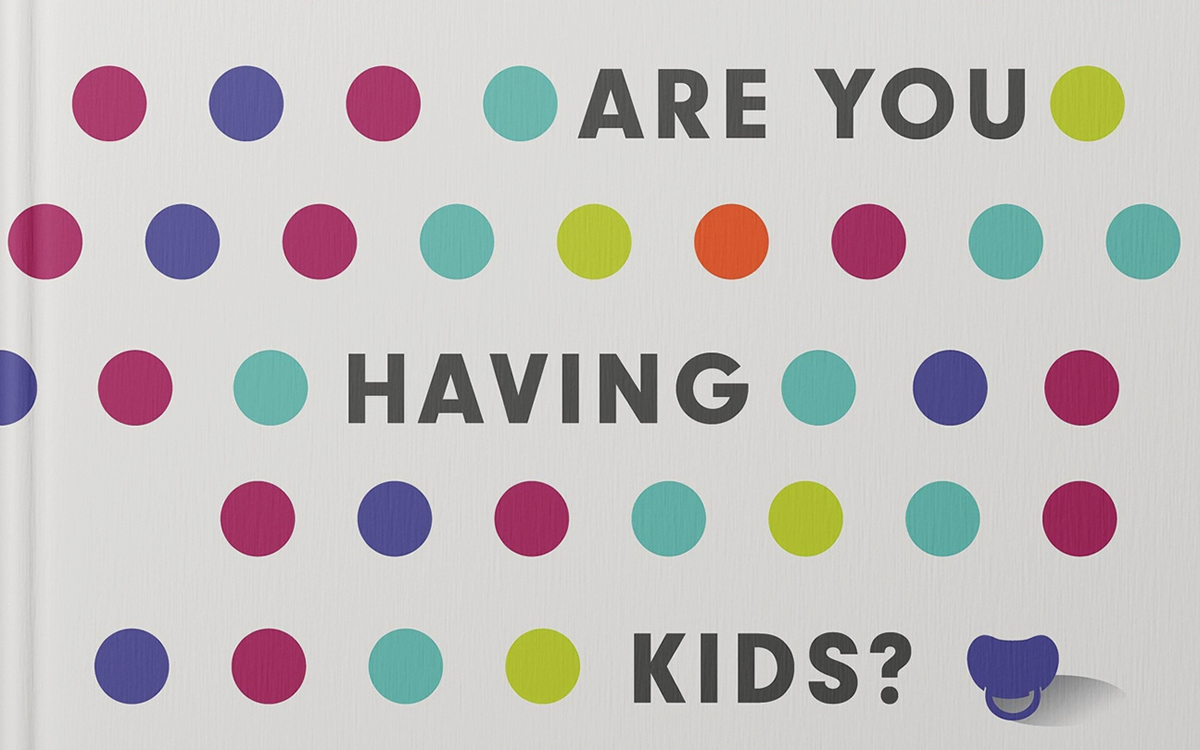 'So When are You Having Kids?'
By Jordan Davidson
c.2022, Sounds True, Macmillan
$28.99/356 pages
Your mother lingers way too long in the children's department.
She sighs over tiny suits and little sneakers, running her fingers along soft blankets, hugging plush animals. You know what she wants but you're not ready; she might be sure but you're not. Maybe baby for you or, with the new book "So When are You Having Kids?" by Jordan Davidson, maybe not.

It's the thorniest of decisions, "one of the biggest you'll ever make." It's personal, but even strangers want to know; the questions start in your 20s and end when you've acquiesced or aged, although having kids is not a given or a thing-by-committee. So how do you quiet the busybodies and make the right decision for yourself?
First, says Davidson, ask yourself if you even want children, and after you've looked inward, "it's worth looking outward" at expectations, culture, and things that "shape our understanding of parenthood." Ask around, to see why others had children but don't be surprised if you get cliches. Throw out the idea that children fulfill you or that they'll take care of you when you're old. Know that genetics, religion, and your parents' parenting styles will affect you; and that if you're queer or Black, there'll be other factors involved in having and raising a child.
Should you decide to the positive, you may still have reservations.
Don't give in to the romance of having kids; it's hard work, and expensive in both money and time. Remember that perceptions of good parenting have "shifted over time" and that having a childhood exactly like yours probably won't be an option for your kids. If you have a partner, communicate your thoughts, hopes, and divisions of household labor and childcare.
Finally, decide how you're going to become a parent. Will you give birth, choose IVF, adopt, foster, or kick the decision down the road?
Says Davidson, the mere ability to ask these questions and decide "is in many ways a privilege."
Chances are that if you hear a screaming baby, you have one of two reactions: you cringe and look for an exit, or you notice and shrug. Either way, "So When are You Having Kids?" is a book for you.
There are many, many parenting books on miles of shelves, and a number of books on being childless, but author Jordan Davidson pulls the two subjects together here with thoughtfulness, candor, inclusiveness, and a refreshing lack of judgment. This is a book that doesn't promise answers, though: it's meant to give readers – whether they want kids, don't, or are ambivalent – an in-one-place, balanced look at myths, truths, pros, cons, and rarely-considered points for an informed decision. It also, perhaps most importantly, offers comforting reminders that there is no right or wrong, no matter what Mom says.
"So When are You Having Kids?" is like having a big sister to bounce ideas with, or a break-out session in your living room. It's like asking Baby Maybe questions you didn't know you had. It's help when you need it in that department.
The Blade may receive commissions from qualifying purchases made via this post.
PHOTOS: SMYAL for the New Year
LGBTQ youth services organization holds fundraiser at Red Bear Brewing
The SMYAL Young Donors Committee held a fundraiser for the LGBTQ youth services organization Supporting and Mentoring Youth Advocates and Leaders (SMYAL) at Red Bear Brewing Company on Thursday, Jan. 26.
(Washington Blade photos by Michael Key)