Comings & Goings
McCabe's new PR shop; Washington lands consulting gig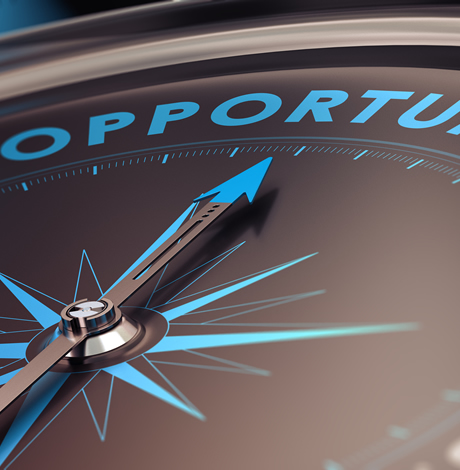 The Comings and Goings column is about sharing the professional successes of our community. We want to recognize those landing new jobs, new clients for their business, joining boards of organizations and other achievements. Please share your successes with us at [email protected].
Congratulations to Patrick McCabe on opening his new public relations agency, McCabe Message Partners. Its focus is health and the issues that affect it. McCabe, an expert in healthcare communications, co-founded GYMR Public Relations, which closed May 31 after 18 years.
When announcing the new firm, he reported all of his more than three-dozen clients from GYMR have signed on with the new agency and his entire team of 20 joined him in launching the new venture. McCabe said, "We help clients talk about health—plain and simple—whether it's how policies affect it, how care is provided and paid for, or how the health of people and communities can be improved."
McCabe Message Partners provides a wide range of communications services including media relations, message development and testing, strategic communications planning, tailored outreach to influential policymaker and stakeholder communities, orchestrating meetings and events, and other services.
The team helps lead communications for the award-winning Choosing Wisely campaign, in which more than 70 healthcare provider organizations identified common medical tests and procedures they say are overused and should be questioned. The team also leads communications for a series of more than 100 influential health policy briefs developed by researchers at The Urban Institute and funded by the Robert Wood Johnson Foundation.
For nearly three decades, McCabe has designed successful, affordable strategies that reach policymakers, consumers, healthcare providers, educators and minority populations. His work on the importance of affordable, accessible health insurance, for example, resulted in coverage in all of the nation's top 100 newspapers and every network news program. He has been published numerous times on topics including crisis management, user-tested message development, strategic communications planning, media relations and training, increasing communications capacity for nonprofits and others.
Prior to co-founding GYMR Public Relations, he was a vice president at Fleishman Hillard; a lobbyist and spokesperson for a health-related trade association; and journalist in metropolitan Washington, D.C. McCabe graduated with high honors from the University of Notre Dame.
Congratulations also to Sterling Washington who added another consulting position to his resume. His new role is as a consultant and personal stylist for J. Hilburn Custom Menswear. The company was started by two young Wall Street executives, who said, "We studied the men's luxury market and saw that nobody was delivering quality custom clothing and personal service at a price that didn't break the bank. So we set our vision, and J.Hilburn was born."
Washington is currently doing consulting in several different areas. He is an editor and writer. Many in D.C. know him from when he served as Mayor Vincent Gray's director of the Office of Gay, Lesbian, Bisexual, and Transgender Affairs. While there, his accomplishments included: training more than 40 percent of District government employees in LGBT cultural competency as well as numerous federal government employees and staff at several local long-term care facilities; and coordinating a multi-agency working group that successfully barred discrimination by health insurance companies on the basis of gender identity and expression.
Washington's background includes serving as resource and grant development manager for the Center for Black Equity; working on grants, newsletters and community relations at US Helping US; serving as a presidential appointee in the White House during the Clinton administration first as Special Assistant to the Director, Office of Administration and later as the Information Technology Management Team Coordinator. He has a bachelor's degree in political science from the George Washington University, and a bachelor's degree in music history from Howard University where he also led the Bisexual, Lesbian and Gay Organization of Students at Howard.
Virginia Beach high school students stage walkouts to support transgender rights
City's school board approved policy to out trans students to parents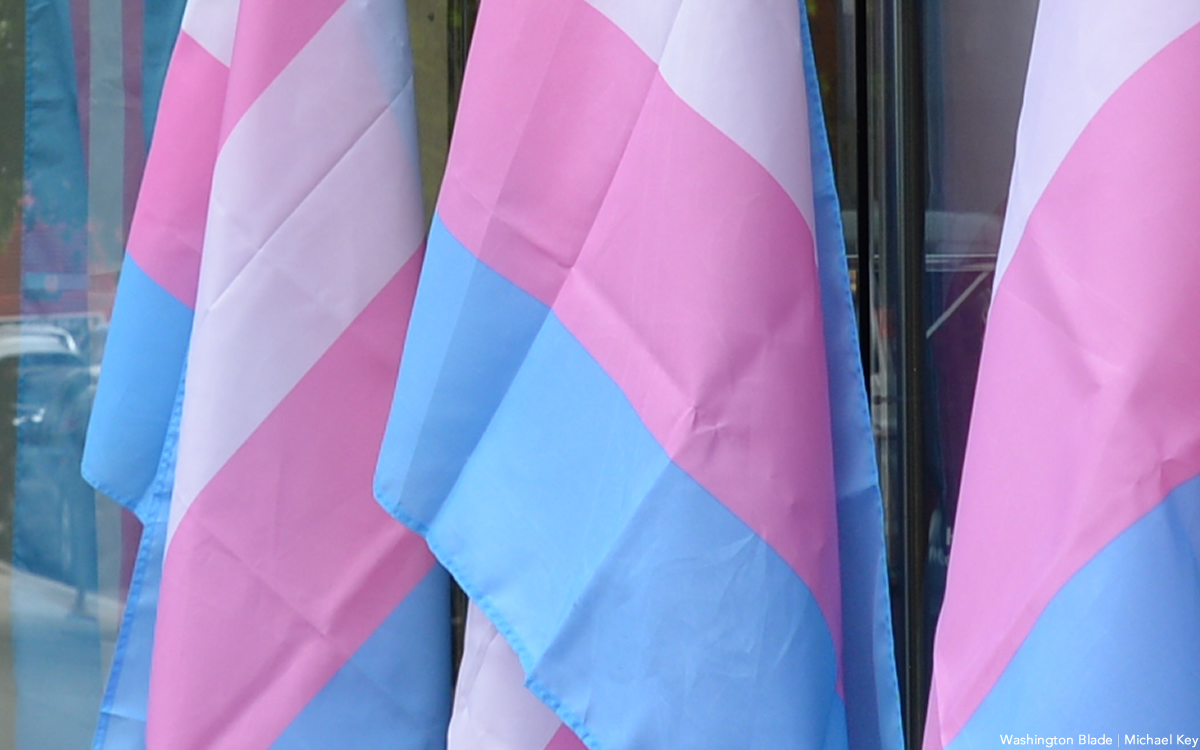 Students at five Virginia Beach high schools on Friday staged walkouts in support of transgender rights.
The walkout is in response to the Virginia Beach School Board approving policy 5-31, which the Pride Liberation Project says will require schools to out trans students to their parents.
Students have been organizing walkouts across the state since Republican Gov. Glenn Youngkin earlier this year announced new guidelines for trans and nonbinary students.
"Students like me aren't going to be able to talk to our teachers if we're constantly worried about our school officials calling home to forcibly out us," AJ, a trans Kellam High School Student, told the Pride Liberation Project.
Pepco, Exelon announce $2.7 million in funding for four minority-owned businesses
'It's good business sense to bring more people to the table'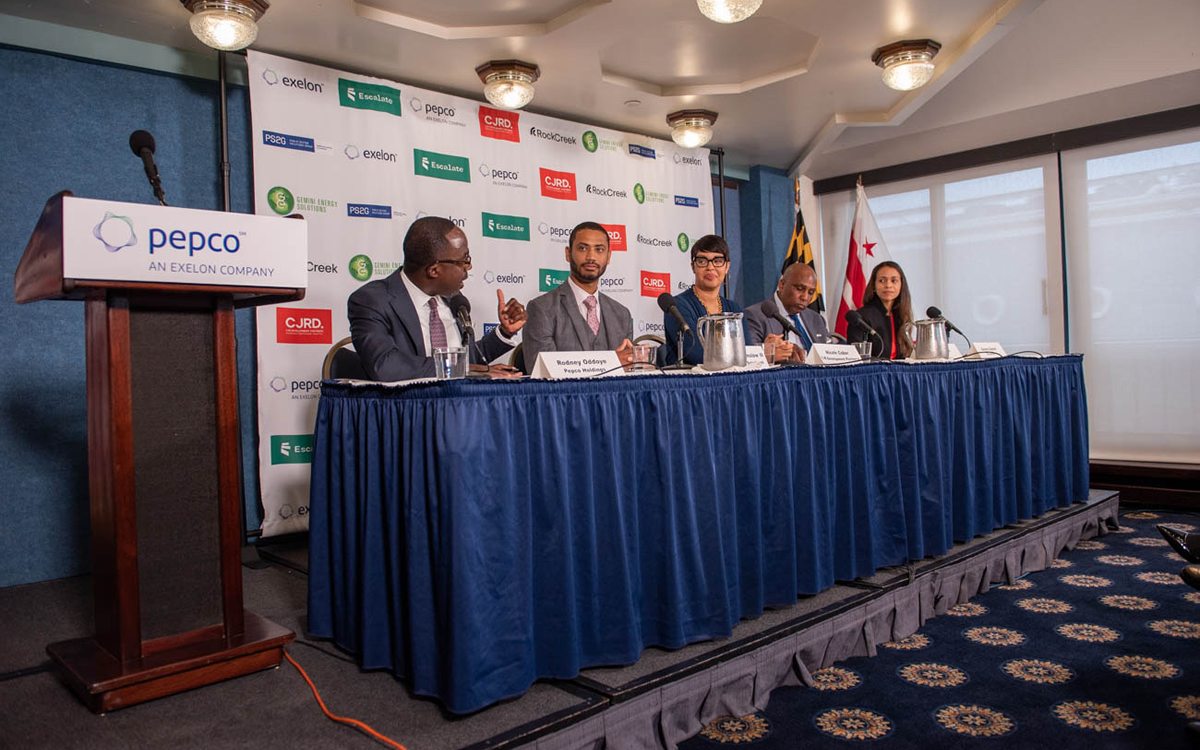 Pepco and Exelon announced a $2.7 million investment in four minority-owned businesses on Friday.
"Today's been a long time coming," said Pepco Vice President of Governmental and External Affairs Valencia McClure.
Pepco's parent company, Exelon, launched the Racial Equity Capital Fund (RECF) in 2022 to expand capital access to diverse businesses. This latest $2.7 million investment is just a portion of RECF's $36 million in funding.
At the announcement, D.C. Mayor Muriel E. Bowser spoke about the other ways Pepco and Exelon have "put their money where their mouth is" through their partnership with the D.C. Infrastructure Academy. She reported that all 22 of the residents that graduated from the program last week have a job offer from Pepco.
"We know that is not just a job, but a career," she said to the crowd's applause. "We know that working together, we can invest in D.C. residents, provide opportunity, and ensure that our D.C. businesses are a part of D.C.'s growing prosperity."
The four minority businesses that received funding were Gemini Energy Solutions, Public Sector Solutions Group, CJR Development Partners, and Escalate.
"It's good business sense to bring more people to the table," said fund recipient Nicole Cober, CJR Development's Principle Managing Partner.
Gemini Energy Solutions, which is Black owned, received $1 million, the most of the four companies. Its mission is to equitably scale energy efficiency to marginalized communities. For the founder and CEO Anthony Kinslow II, this investment means that he is able to get paid and advance the work of his organization.
"We are now able to accelerate the work in our software and technology development," he said. "What we were going to do in two years, we are now going to do in six months."
For Escalate, a workforce development platform focused on frontline worker retention, the funding means that it will be able to double the pay for frontline workers.
Public Sector Solutions Group CEO Darryl Wiggins emphasized that this investment was not just 'charity' work, but mission-driven work.
"The principle and the intent is greater than the money we receive," he said. Public Sector Solutions is Black owned.
Public Sector Solutions Group received a $600,000 debt investment; CJR Development, a minority and woman-owned small business, received a $600,000 debt investment; and Escalate, a majority Black and woman-owned company, received a $500,000 equity investment.
Exelon launched the RECF in partnership with RockCreek, one of the world's largest diverse-owned global investment firms, in 2022. The RECF expands capital access to diverse businesses so they can create more jobs, grow their companies and reinvest in their neighborhoods and communities, according to a statement from Exelon.
New RECF applications are accepted on a rolling basis. Interested businesses may apply online or contact RockCreek at [email protected] for more information.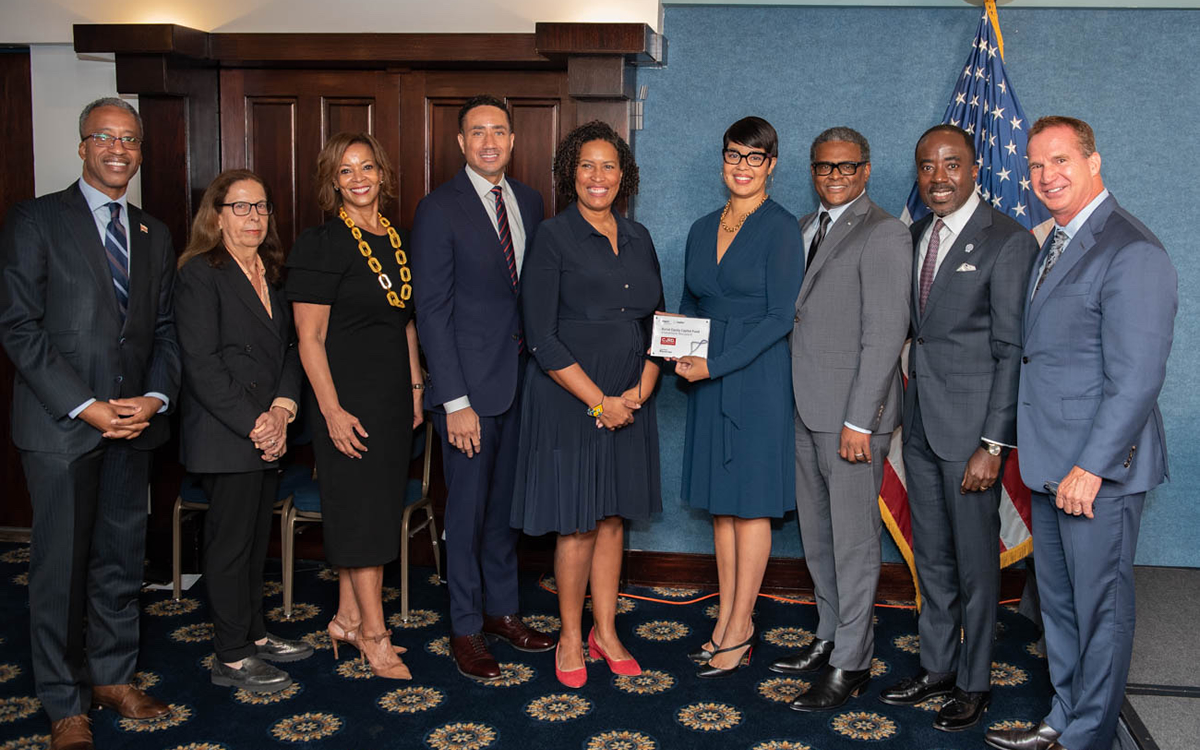 Comings & Goings
Armstrong recognized with Lifetime Achievement Award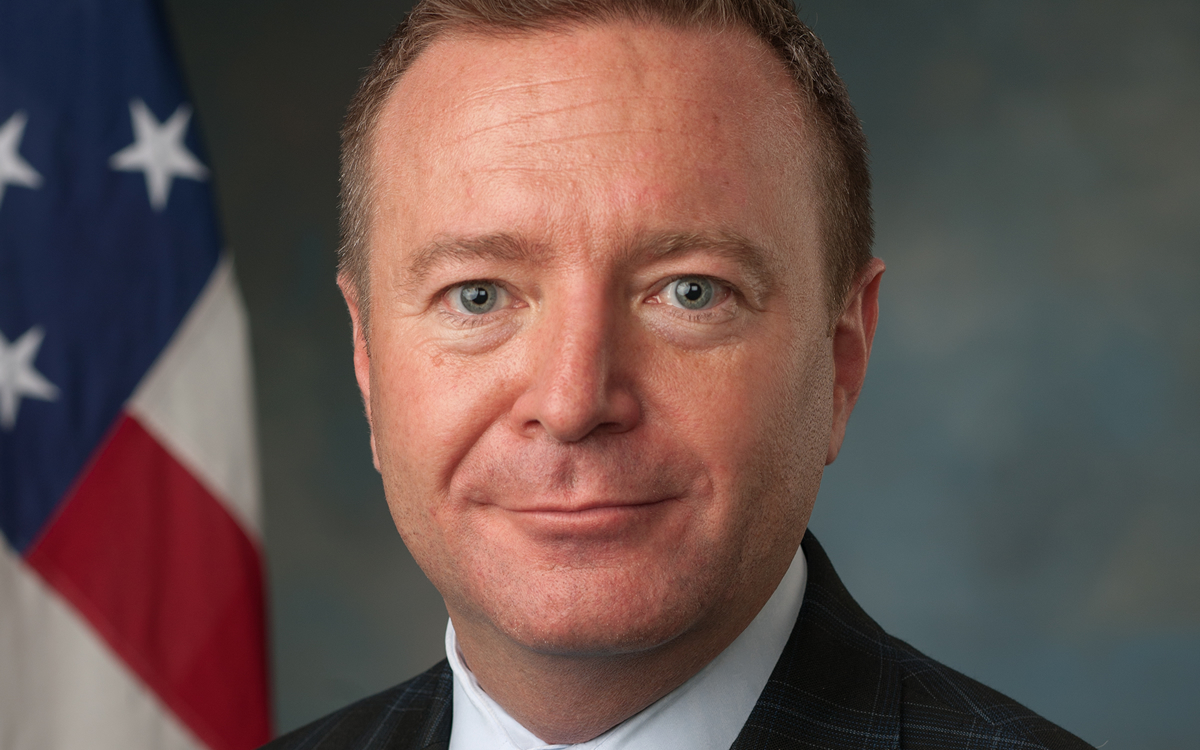 The Comings & Goings column is about sharing the professional successes of our community. We want to recognize those landing new jobs, new clients for their business, joining boards of organizations and other achievements. Please share your successes with us at: [email protected].
Congratulations to Lynden C. Armstrong on his Lifetime Achievement award from the Congressional Management Foundation in recognition of his exemplary public service in Congress.
Upon receiving the award Armstrong said, "This recognition is not just a personal achievement, but a testament to the unwavering dedication and hard work of colleagues and mentors who have been with me on this journey. I've dedicated my entire career to public service within the Senate, where recognition isn't the primary motivation for our work, making this recognition even more humbling." He is currently Deputy Assistant Senate Sergeant at Arms and Chief Information Officer.
Armstrong started his career with Sen. Pete Domenici (R-N.M.), where he rose to Deputy Chief of Staff in his more than 13-year stint. In 2004, during his tenure with Domenici, amid a debate on the Federal Marriage Amendment, Armstrong became a co-founder of the Gay, Lesbian and Allies Senate Staff (GLASS) Caucus. In 2014, he moved to the Sergeant at Arms CIO organization, where he established a new department within the CIO that was crafted to engage Senate offices in comprehending and harnessing technologies provided by the SAA.
Lynden has previously served as Chief Clerk on the U.S. Senate, Committee on Rules and Administration, and with the U.S. Senate, Joint Congressional Committee on Inaugural Ceremonies, as Deputy Inaugural Coordinator, 2012–2013. In that role among other responsibilities, he served as civilian liaison to the National Special Security Event Executive Steering Committee and subcommittees, including the Capitol, USCP, Crowd Management, Public Relations, Transportation, and credentialing, and as liaison to the Joint Task Force – National Capital Region.