July 14, 2016 at 3:24 pm EDT | by Peter Rosenstein
Republicans fiddle while the nation burns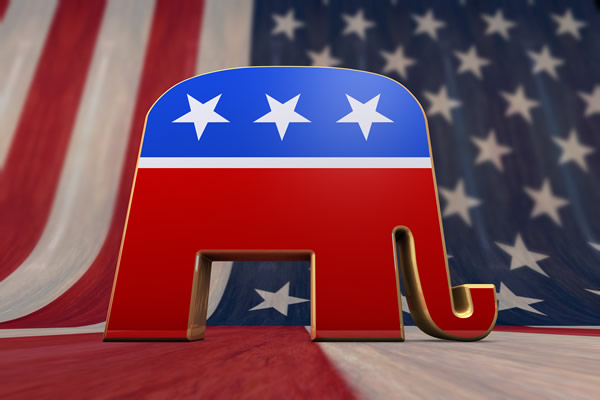 The headlines scream, "Black men shot by police in Baton Rouge and the twin cities!" The next day, members of the Dallas police department are targets of a sniper resulting in five killed and seven wounded.
At the same time, the Republican Congress showed it can act quickly when an emergency occurs. The problem is the emergency it acted on and held hearings on, and that the media televised gavel to gavel, has nothing to do with the real problems facing the nation. Rather, the emergency the Republican Congress dealt with is Hillary Clinton's emails — an emergency hearing to try to discredit FBI Director James Comey for not coming to the conclusion they wanted with regard to her emails. The result was the same as with the Benghazi hearings — they came out looking like partisan hacks and in this case it was Comey who was shown to be the impartial, honest government employee and his remarks actually helped Clinton.
Once again, Congress fails to act on the real issues facing the nation. It held another moment of silence for those gunned down and consciously did nothing to deal with the epidemic of gun violence. And Congress continues to do nothing to provide appropriate training for the decent and heroic members of our police departments. Or to recognize that Black Lives Matter. Or to combat the Zika virus. Or to tackle the issues of immigration, climate change, voting rights, and the human and civil rights of minorities, women and the LGBT community. Because of their lack of action it is easy to compare the Republicans in Congress to Emperor Nero who fiddled while Rome burned.
We are in the middle of one of the most bizarre presidential elections anyone can remember. Both major candidates have overwhelmingly negative poll numbers. While Democrats are uniting behind Clinton, the Republican establishment is apparently finding it hard to accept their rank-and-file primary voters actually support Donald Trump.
While Clinton's negative numbers are high, they are easy to explain. What is harder for some to comprehend is how she is doing so incredibly well after 25 years and a billion dollars worth of attacks against her by Republicans. The answer is simple: She is still standing because of her brilliance, her extraordinary record of public service and her incredible comprehension of the issues facing the American people and her ideas to improve our lives. She has been willing to take the slings and arrows that have come with her fight for women's rights, children, universal healthcare and education. In the heat of the campaign it is easy to forget for 20 years people have voted her the most admired woman in the world.
On the other hand, Trump's negative numbers are wholly self-earned. It seems all he has to do is open his mouth and something bizarre comes out. From attacking every minority, bullying any opponent, spewing lies about his record and telling us how he admires despots like Vladimir Putin and Saddam Hussein. Democrats haven't had to spend money on making him look bad because he is doing that himself along with many Republicans who agree he is frightening.
Clearly the Republican Party of old, the believers in the party of Lincoln and Eisenhower and even Ronald Reagan (who wouldn't be elected by today's Republican primary voters) find themselves between what could colloquially be referred to as a "rock and a hard place." At the same time, they try to understand how this sexist, racist, misogynistic bully became their nominee they are in a balancing act making every effort to protect their candidates down ticket.
As a Democrat, it is great to see this might be a hopeless cause for Republicans. This election will be about getting out the vote. If Democrats can get out the huge numbers of women, Latinos, African Americans, the LGBT community who all say they are overwhelmingly with Clinton, then Democrats could take not only the White House and the Senate, but take back the House of Representatives and win some governorships and state legislatures.
That won't be easy, but it is possible, which makes the next two weeks very important. People tend to begin to pay more attention to presidential politics starting with the political conventions. We tend to know what Clinton will say but Trump is a wild card. What seems clear is Republicans will continue to fiddle.
Peter Rosenstein is a longtime LGBT rights and Democratic Party activist. He writes regularly for the Blade.