October 28, 2016 at 1:32 pm EDT | by Staff reports
Drug companies keeping AIDS meds out of reach?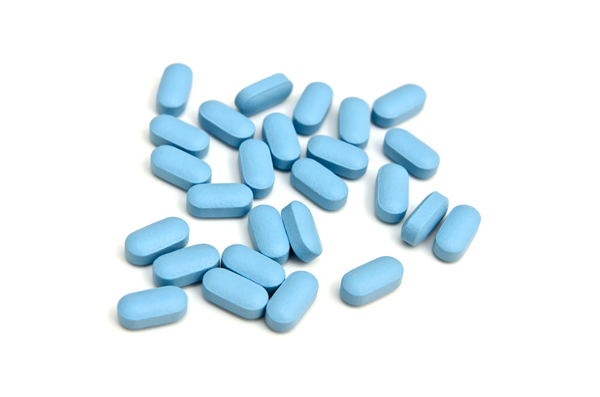 NEW YORK — HIV drugs are being kept from some who need them by being either unavailable or unaffordable according to a complaint filed by the Department of Health and Human Services' Office for Civil Rights, CNN reports. It discourages people with HIV from buying a particular plan or getting the treatment they need, the complaint claims.
The complaints, brought by Harvard Law School's Center for Health Law and Policy Innovation, charge that plans offered by seven insurers in eight states are discriminatory because they don't cover drugs that are essential to the treatment of HIV or require high out-of-pocket spending by patients for covered drugs, CNN reports.
The center filed complaints against Humana plans in six states: Alabama, Georgia, Illinois, Louisiana, Tennessee and Texas. Cigna plans were targeted in three states: Georgia, Tennessee and Texas. The group filed complaints against five other insurers: three in Pennsylvania, including Highmark, Independence Blue Cross and UPMC health plan; a complaint against Community Health Choice in Texas and a complaint against Anthem Blue Cross Blue Shield in Wisconsin, according to CNN.
"What's most important to us is that there's a robust enforcement mechanism around the promises … in the (Affordable Care Act) and its regulations, especially the anti-discrimination provisions," said Kevin Costello, director of litigation at the health law center, according to CNN.
The HHS Office for Civil Rights investigates and enforces violations of civil rights and health information privacy. The Harvard center complaints were filed in September.
Federal rules prohibit marketplace plans from adopting benefit designs — such as coverage rules or reimbursement rates — that discriminate based on age, illness, race, gender or sexual orientation, among other things. But federal regulators have declined to define discriminatory plan design noting that they will examine the facts on a case-by-case basis, CNN reports.
Working with local AIDS groups in several states, the Harvard center examined hundreds of silver-level plans sold on the marketplaces to gauge whether their formularies would allow access to six treatment regimens that are the current standard of care for treating people who are newly diagnosed with HIV, CNN reports. In addition, they looked at the plans' cost-sharing requirements, Costello told CNN.
They found, for example, that this year Anthem silver plans in Wisconsin cover just four of the 16 drugs or combination products that are recommended to meet the current standard of care, and they fail to cover any single-tablet regimens, according to CNN. In Illinois, the center charged that Humana's silver plans place 16 of the 24 most commonly prescribed HIV drugs in the highest cost-sharing tier, which requires patients to pay 50 percent of the cost. With estimated monthly costs ranging from $377-684 for different drug regimens, enrollees in the Illinois Humana plans would have to pony up between 8 and 14 percent of their average monthly income, CNN reports citing the complaint.