Drug companies keeping AIDS meds out of reach?
Study explored tiered insurance plans in several states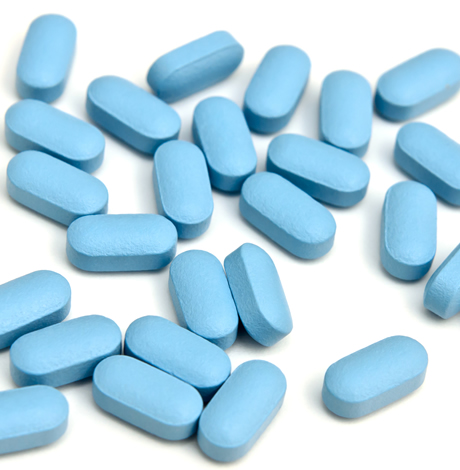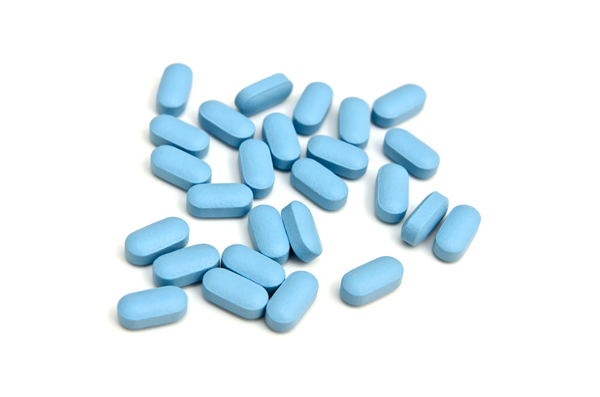 NEW YORK — HIV drugs are being kept from some who need them by being either unavailable or unaffordable according to a complaint filed by the Department of Health and Human Services' Office for Civil Rights, CNN reports. It discourages people with HIV from buying a particular plan or getting the treatment they need, the complaint claims.
The complaints, brought by Harvard Law School's Center for Health Law and Policy Innovation, charge that plans offered by seven insurers in eight states are discriminatory because they don't cover drugs that are essential to the treatment of HIV or require high out-of-pocket spending by patients for covered drugs, CNN reports.
The center filed complaints against Humana plans in six states: Alabama, Georgia, Illinois, Louisiana, Tennessee and Texas. Cigna plans were targeted in three states: Georgia, Tennessee and Texas. The group filed complaints against five other insurers: three in Pennsylvania, including Highmark, Independence Blue Cross and UPMC health plan; a complaint against Community Health Choice in Texas and a complaint against Anthem Blue Cross Blue Shield in Wisconsin, according to CNN.
"What's most important to us is that there's a robust enforcement mechanism around the promises … in the (Affordable Care Act) and its regulations, especially the anti-discrimination provisions," said Kevin Costello, director of litigation at the health law center, according to CNN.
The HHS Office for Civil Rights investigates and enforces violations of civil rights and health information privacy. The Harvard center complaints were filed in September.
Federal rules prohibit marketplace plans from adopting benefit designs — such as coverage rules or reimbursement rates — that discriminate based on age, illness, race, gender or sexual orientation, among other things. But federal regulators have declined to define discriminatory plan design noting that they will examine the facts on a case-by-case basis, CNN reports.
Working with local AIDS groups in several states, the Harvard center examined hundreds of silver-level plans sold on the marketplaces to gauge whether their formularies would allow access to six treatment regimens that are the current standard of care for treating people who are newly diagnosed with HIV, CNN reports. In addition, they looked at the plans' cost-sharing requirements, Costello told CNN.
They found, for example, that this year Anthem silver plans in Wisconsin cover just four of the 16 drugs or combination products that are recommended to meet the current standard of care, and they fail to cover any single-tablet regimens, according to CNN. In Illinois, the center charged that Humana's silver plans place 16 of the 24 most commonly prescribed HIV drugs in the highest cost-sharing tier, which requires patients to pay 50 percent of the cost. With estimated monthly costs ranging from $377-684 for different drug regimens, enrollees in the Illinois Humana plans would have to pony up between 8 and 14 percent of their average monthly income, CNN reports citing the complaint.
Gilead awards $5 million grant to HRC's HIV and health equity programs
Money to support efforts to end the epidemic and combat stigma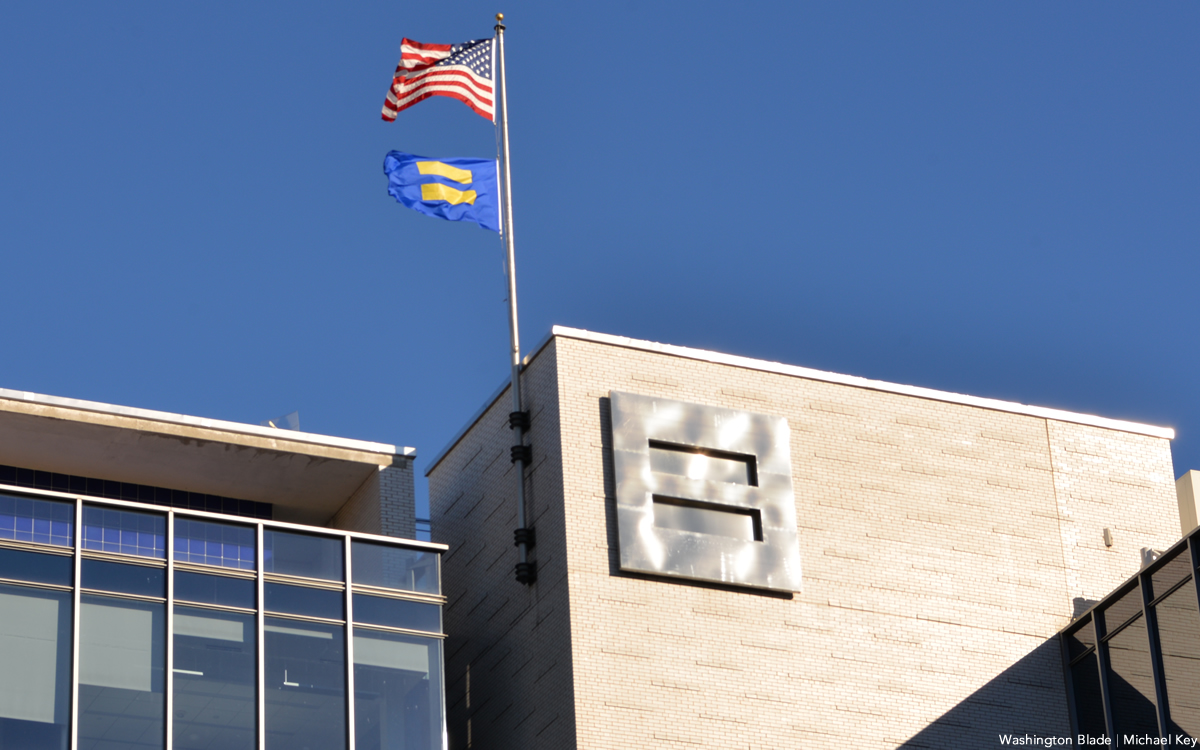 The Human Rights Campaign was awarded a $5 million grant from drugmaker Gilead Sciences to expand the organization's HIV and health equity programs, supporting efforts to end the HIV epidemic by 2030 while combatting stigma in Black and Latino communities.
Funds will be used over the next three years for the HRC Foundation's HIV and Health Equity Program, its Historically Black Colleges and Universities Program, and its Transgender Justice Initiative, HRC said in a statement Wednesday announcing receipt of the award, which extends Gilead's $3.2 million grant to the HRC Foundation in 2021.
The organization said its HIV and Health Equity Program plans to develop a "benchmarking tool for institutions that provide HIV services, helping better evaluate the quality of care and measure racially and socially inclusive approaches" while defining "best practices, policies and procedures to optimize HIV service provision for BIPOC LGBTQ+ communities."
HRC President Kelley Robinson said, "Since the beginning of the HIV epidemic, racism and anti-LGBTQ+ discrimination have created dangerous hurdles for those seeking prevention or treatment."
"With the generous support of Gilead Sciences, we'll be able to continue providing critical
resources to help overcome these hurdles, especially focusing on Black and Latine communities in the U.S. South," Robinson added. "We'll also be able to expand our efforts, as we seek to remove institutional barriers often unknowingly created by HIV service providers. We must decrease the disparities that place an unnecessary burden on Black and Latine LGBTQ+ people and people living with HIV."
Gilead Executive Vice President of Corporate Affairs and General Counsel Deborah Telman said the company "is committed to advancing health equity, particularly in Black communities and other communities of color that are disproportionately affected by HIV."
"This grant will build on the impactful work HRC has done with community partners and HBCUs to increase awareness of HIV treatment and prevention options and reduce health disparities, combat discrimination and fight stigma," Telman said.
New CDC data shows HIV infections dropped, but mostly among whites
Socioeconomic factor into disproportionate rates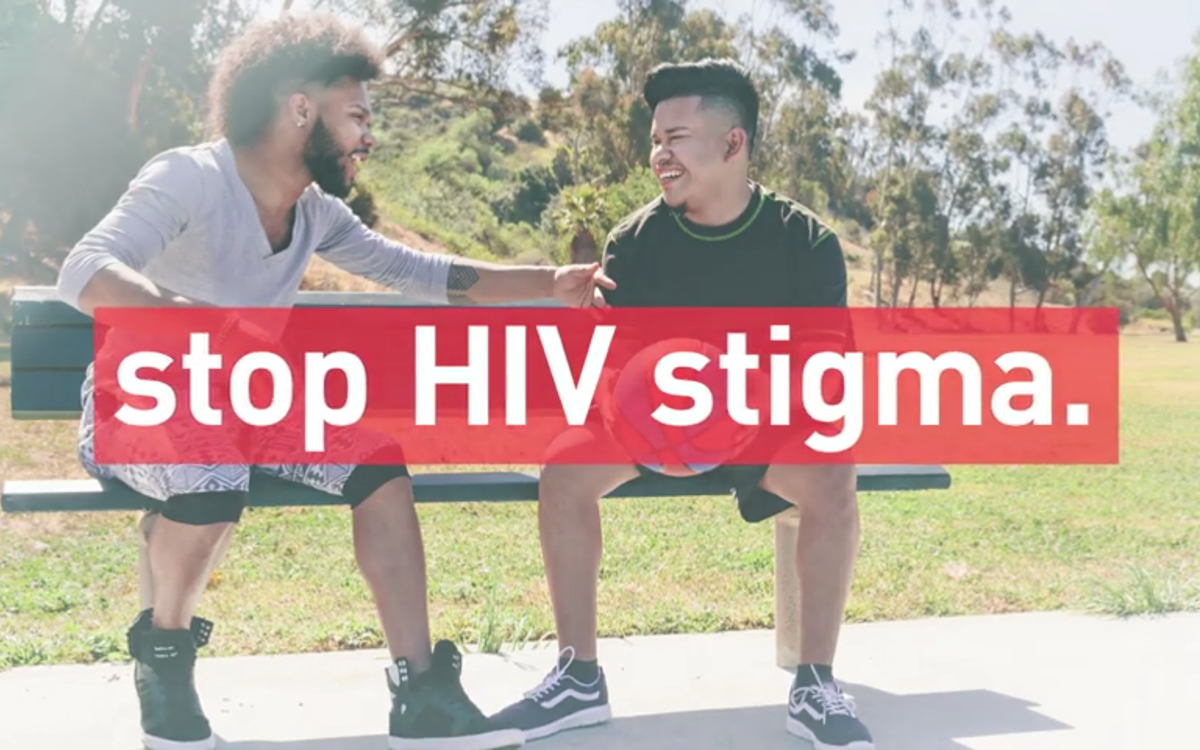 Data published Tuesday by the Centers for Disease Control and Prevention shows a significant decline in new HIV infections, but suggests the impact of prevention efforts was far less substantial for Black and Latino populations.
From 2017-2021, as rates of HIV testing, treatment and the use of pre-exposure prophylaxis (PrEP) medication rose, new cases dropped by 12 percent overall and by as much as 34 percent among gay and bisexual males aged 13-24.
The numbers show a "move in the right direction," CDC Director Rochelle Walensky said in a press release.
However, when broken down by race, the CDC found new infections were down by 27 percent and 36 percent, respectively, among Black and Latino populations, compared with 45 percent of whites.
Similarly, by 2021 about one third of those who are considered eligible were taking PrEP for HIV prevention, but the CDC noted this number includes "relatively few Black people or Hispanic/Latino people" despite the significant increase in prescriptions up from just 13 percent in 2017.
"Longstanding factors, such as systemic inequities, social and economic marginalization and residential segregation," Walensky noted, continue to act as barriers "between highly effective HIV treatment and prevention and people who could benefit from them."
She added, "Efforts must be accelerated and strengthened for progress to reach all groups faster and equitably."
Robyn Neblett Fanfair, acting director of the CDC's Division of HIV Prevention, said that "At least three people in the U.S. get HIV every hour — at a time when we have more effective prevention and treatment options than ever before."
"These tools must reach deep into communities and be delivered faster to expand progress from some groups to all groups," she said.
The HIV+Hepatitis Policy Institute issued a press release following the CDC's announcement of the new data, noting both the encouraging progress and need for improvement.
"It appears that our investments in HIV prevention are providing some positive results, but the persistent high number of new diagnoses and the low usage of PrEP among the communities most impacted by HIV point to the need for increased resources, particularly for a national PrEP program," said the group's executive director, Carl Schmid.
President Joe Biden's FY24 budget requested $237 million for a national PrEP program along with $850 million to support the U.S. Department of Health and Human Services' "Ending the HIV Epidemic in the U.S." initiative.
Officials eye mpox prevention, vaccination initiatives for this summer's LGBTQ events
New cluster of cases reported in Chicago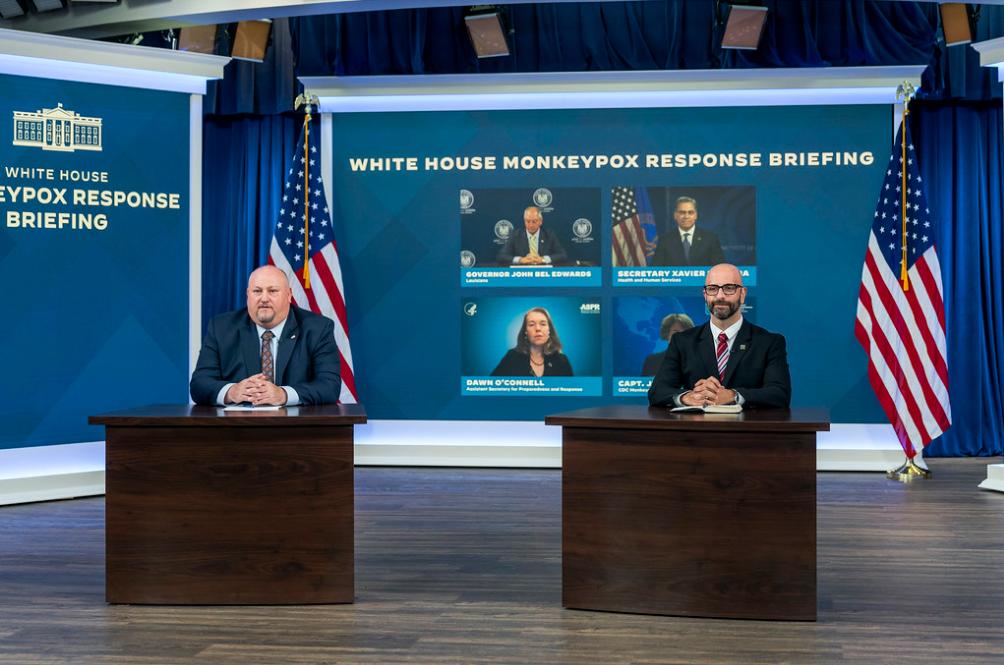 Federal health agencies, in coordination with their state and local counterparts and community partners, are exploring opportunities to offer mpox prevention initiatives and vaccinations at LGBTQ events this summer, Dr. Demetre Daskalakis said on Thursday.
Daskalakis, the deputy coordinator for the White House's national mpox response, described these deliberations in response to a question from the Washington Blade during a media telebriefing on mpox that was hosted by the Centers for Disease Control and Prevention.
The CDC on Monday issued a Health Alert Network Health Update on the potential risk for new mpox cases.
Since the peak of about 460 cases per day in August 2022, new cases have steadily declined, but following the cluster recently reported in the Chicago area, the update warns, "spring and summer season in 2023 could lead to a resurgence of mpox as people gather for festivals and other events."
"We have the vaccine, and we have organizations that are willing to do it," Daskalakis said during Thursday's call, adding that resources are available and can be deployed flexibly because they are built into existing "HIV and STI funding to allow for this work."
And the Mpox Crisis Response Cooperative Agreement, Daskalakis said, "provides even more resources locally for such efforts."
Daskalakis and CDC Mpox Response Incident Manager Dr. Christopher R. Braden also briefed reporters on findings from new studies on the efficacy of the JYNNEOS vaccine for the prevention of mpox.
That data, per the CDC's Morbidity and Mortality Weekly Report, reveals that "Among gay, bisexual, and other MSM and transgender adults aged 18-49 years, two doses of the JYNNEOS vaccine were 86 percent effective against mpox, indicating substantial protection against mpox."
Additionally, "All routes of vaccine administration provided similar protection."