November 10, 2016 at 4:04 pm EST | by Mark Lee
Will D.C. rush-pass secretive half-billion-buck biz tax?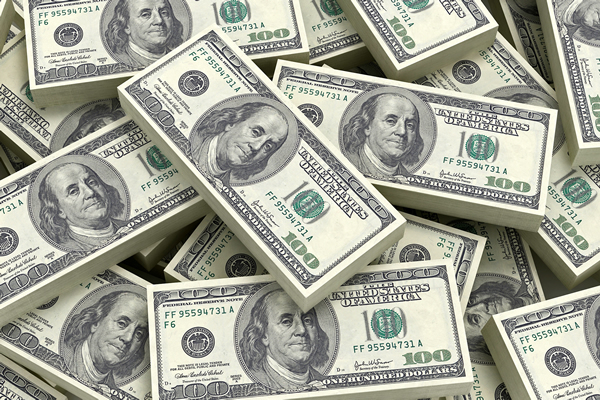 It began more than a year ago when two headline-seeking D.C. Council members introduced a bill to mandate the most extravagant and costly paid leave program in the nation. Certainly compared to only three states with such a law and much more modest leave lengths, wage replacement levels, and allowable reasons for leave-taking.
Most shocking about their proposed entitlement, other than publicly acknowledging it came with nothing more than embarrassingly sketchy "back-of-the-envelope" financial calculations, was that it would make D.C. the only place in the country requiring that employers, not employees, fund the program.
In the less-than-a-handful of states with a paid leave law, all four are funded through an employee payroll deduction. Only California, New Jersey, and Rhode Island have a paid leave requirement, while New York postponed its program until 2018.
One of the bill authors even falsely contended it was untrue these few other states exclusively bankrolled paid leave by employee withholding. Facts are funny things downtown, and lack of fiduciary savvy a sad reality.
Problem is, D.C. can't tax out-of-state residents employed in the District, or federal employees, totaling a large majority of those working D.C.-based jobs. That unique restriction prompts sensible observations the city is over-reaching by attempting to fabricate a viable program under such circumstances.
Lacking the ability to fund a plan in the standard manner and that won't harm the local economy or render the District even more notoriously commerce-uncompetitive and business-unfriendly should matter.
But local legislators couldn't care less about that. They're on a mission to burnish their liberal credentials with little concern for economic implications and even less for likely results.
And what an expensive plan that initial proposal turned out to be. Estimates ran as high as $1.3 billion per year, or roughly one-fifth the entire city budget financed by District revenues.
A scaled-back plan was subsequently floated but still no numbers were provided on program costs or any analysis suggesting fiscal solvency.
Since that time, D.C. Council Chair Phil Mendelson essentially told Council members Elissa Silverman and David Grosso, co-introducers of the bill, to go play in the backyard while he has long struggled for the larger part of the year to figure out how to make even a pared-down paid leave plan financially workable.
So far, nobody's seen nothin'.
The only promise is limiting the tax on businesses to 1 percent of wages paid, a whopping new enterprise cost approaching half-a-billion dollars.
Whatever is being concocted behind closed doors, however, remains a closely guarded secret.
Mendelson intends to reveal his plan in the waning days of the current two-year D.C. Council legislative period. He wants his colleagues to approve at the final two Council sessions whatever bill is rushed out without opportunity for public comment.
It's a process both reprehensible and irresponsible.
A huge new burden small businesses can't afford and a massive new government program the city won't manage efficaciously should be afforded adequate deliberation. Let's face facts: Taxpayer-funded paid leave for city government workers has cost nearly double projections, a revelation startling the "forgot-to-follow-up" Council.
If Council members want to mandate paid leave absent the legal ability to tax all local workers unlike the few other states with a program, they should put some skin in the game. If only to have a stake in deterring the inevitable fraud and abuse characteristic of city-run programs and to incentivize curtailing benefits when expenditures explode.
An astonishing Washington Post poll of D.C. residents found that 82 percent back a paid leave law only if someone else pays for it. Support drops to 45 percent if financed normally through an employee-paid tax.
'Wow' to that selfish sentiment. Alright then, let the D.C. Council put city monies where their mouths are and fund a paid leave program from District coffers.
Instead of becoming a national outlier with yet another cost of doing business.
Mark Lee is a long-time entrepreneur and community business advocate. Follow on Twitter: @MarkLeeDC. Reach him at OurBusinessMatters@gmail.com.