February 5, 2017 at 6:51 pm EST | by Mikey Rox
VALENTINE'S DAY 2017: Gay(ish) gifts for your special someone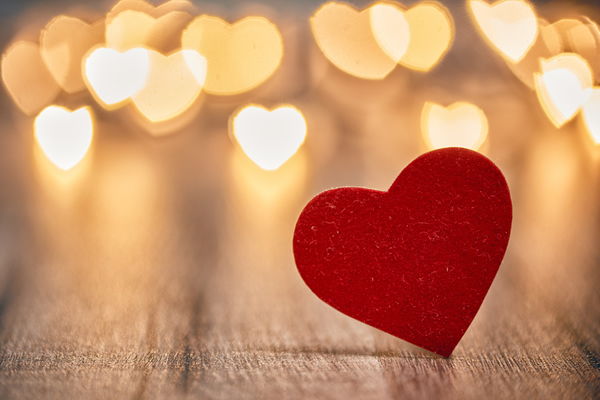 There's a growing sect of society raining on everybody's Valentine's Day parade by crying foul on consumerism. It's a Hallmark holiday, they shout. The candy companies just want your money, they howl. You know what we say? So what? Embrace it.
Candy is frickin' delicious and who doesn't like a thoughtful card every now and then? So go full in this Valentine's Day and throw up a finger to its critics with this list of fab gifts from your gay heart to theirs.
Whisk 'Em Away
If you and bae are sweet on adventure, plan a getaway of fun and friskiness. Eat your weight in favorite foods with culinary tours from Avital Tours, available in select cities, or kick back and relax in the comfort of the quaint bed and breakfasts on BandBFinder.com, which provides a comprehensive list of LGBT-friendly accommodations across the country.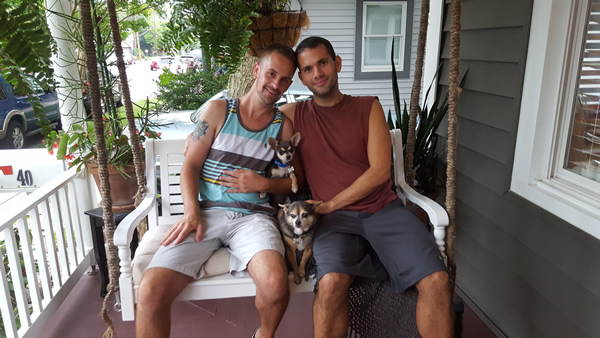 Custom-Printed Comic Book
If you're planning to pop the question this Valentine's Day, skip all that knee jazz; ask your partner in crime to tie the knot with you by creating a custom comic book. YourComicStory.com will design a story from scratch using your memories and other personal details, the last page of which will reveal the big ask. The book also serves as a conversation piece and keepsake so you can relive the proposal over and over again.
One-stop Romance at American Plant
What better gift to give for Valentine's Day than a luxurious perfectly named sexy candle, throw in some hand cream, bubble bath and perfume and you will score! Tokyo Milk is one of our favorite lines and Dead Sexy is one of our favorite scents, a decadently different collection of brilliantly paired fragrance notes housed in an alluring glass bottle decorated with an image of the iconic skull and crossbones. Honey & the Moon, French Kiss, Gin & Rosewater and more are available at American Plant. Their two Bethesda stores (at 7405 and 5258 River Road) are great stops for gift ideas year round.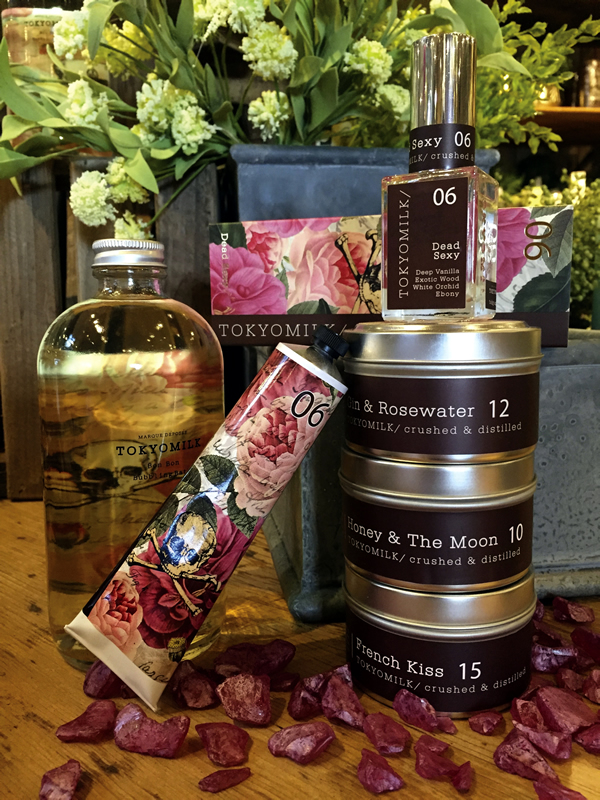 Arrow-to-the-Heart Necklace
A bushel and a peck and a charm around her neck. Isabella Grace Jewelry's handmade, fine silver accent-charm necklace features both your names on separate arrowhead charms — so you'll always be near each other's hearts.
DIY Steak & Wine Dinner 
Skip the line at your area's most popular restaurants in favor of a DIY dinner featuring perennial Valentine's dinner staples: red meat and red wine. Snake River Farms offers three decadent Wagyu beef gifts that arrive with everything you need to whip up a chef-quality meal in your own kitchen, prepared on Lagostina's new Nera Hard-Adonized Collection, available at Macy's. Wash it all down with our red-wine recommendations: Angela Estate's award-winning 2013 Pinot Noir, Hazelfern Cellars' 2014 Williamette Valley Pinot Noir, or Van Duzer Vineyards' 2013 Homestead Block Pinot Noir. To cap the night off, order a bottle of bubbly from PersonalWine.com that you can have hand-engraved to commemorate the special occasion.
Messages with Meaning
Cards and flowers are old V-Day standbys, but you can add more flair to the tradition with mail from Punkpost, an app-based service (iOS and Android) that sends left-of-center greetings featuring wink-and-a-nod wishes; the (new) Captain Kirk and (original) Spock "I love you/I know" "Star Trek" print; full-on fruit trees from PlantOGram that can be planted outside for years of enjoyment; or a lusty little note written on a spud (yep, that kind), delivered to your beau's door courtesy of MysteryPotato. Half-baked? Absolutely.
Big Spoon+Little Spoon Bracelets
Wear your sleeping proclivities on your sleeve with the impossibly cute Big Spoon/Little Spoon leather-wrap bracelets by Article 22. Made in Laos, the most heavily bombed country per capita in history, the bracelets feature detonated metal bomb scraps leftover from the Vietnam War in order to help clear the remaining 80 million active bombs that remain scattered around the country.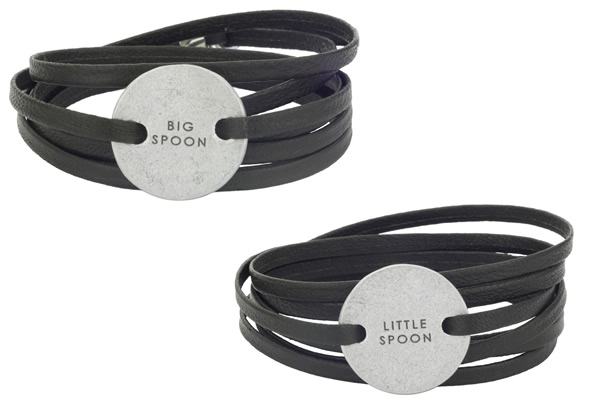 Same-Day Surprises
Even the most committed procrastinators can aim Cupid's arrow for the bulls-eye. App-based Spoil (iOS) aims to save the day for those who forgot to pick up a gift with same-day delivery of flowers; balloons; booze; and tasty treats, like donuts, macaroons, cupcakes and cookies.
Designer Sex Toys
Sex toys get the designer treatment from Luvoqa, which offers naughty sets of sensual playthings for men and women. Guys will shiver in ecstasy while wearing the Lelo Pino, a powerful vibrating ring, and lady-loving ladies will delight in the dual-vibrator We-Vibe Dreamy Desire Set. For even more convenience when doing the deed, check out nightstand-ready Pulse, an automatic dispenser that delivers warm lube with the wave of a hand.
Sexy Skivvies
The best way to a man's heart is through his skivvies — at least that's how we see it, anyway. Elevate his Valentine's underwear game in striking red pique boxer briefs from Lacoste or get down and dirty from the get-go with Andrew Christian's lip-print "Kiss Me" jockstrap, available at the Jockstrap Shop. To set the bedroom mood, light the six-wick, handmade soy Saxon candle (the sea salt and hibiscus scent is legit) by Flashpoint Candle.
Original Grain Watches
More than anything else, your better half would prefer the gift of time. Give it this Valentine's both figuratively and literally with help from Original Grain watches. Available in men's and women's styles, these handsome pieces feature reclaimed wood and steel for a chic urban-meets-outdoors profile. In addition, each watch sold plants 10 trees.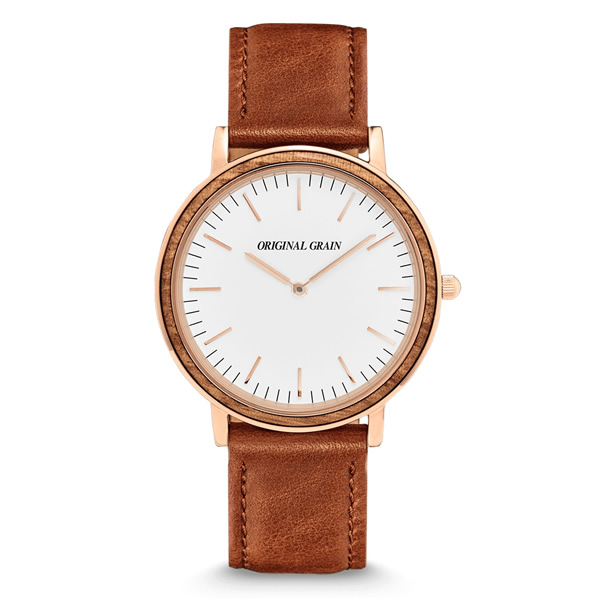 Sugarwish Candygrams
Your sugar's sweet tooth will be sufficiently satisfied with a gift from Sugarwish, an experiential choose-your-own candygram that allows recipients to customize their selections. A wide variety of popular and novelty candies are available like mini Swedish fish, Bit-O-Honeys, candy necklaces, M&M's, caramel creams, and gummies galore, that you can gift in four-ounce bags of two-16 or opt for a candy dish, complete with four full "fills" of their favorite candies.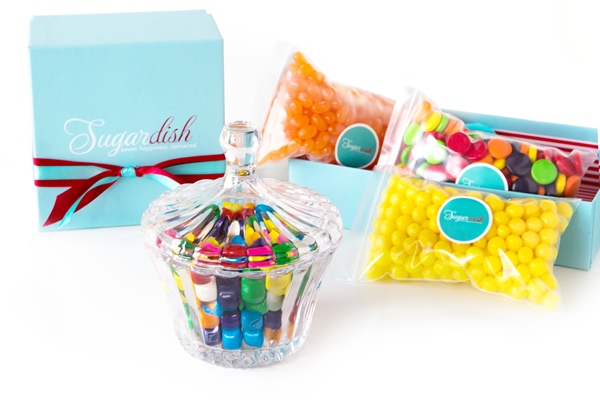 Mikey Rox is an award-winning journalist and LGBT lifestyle expert whose work has been published in more than 100 outlets across the world. He splits his time between homes in New York City and the Jersey Shore with his dog, Jaxon. Connect with Mikey on Twitter @mikeyrox.