SPRING ARTS 2017: movies — Festivals, series and a 'Beast' remake
Live-action Disney reboot features gays galore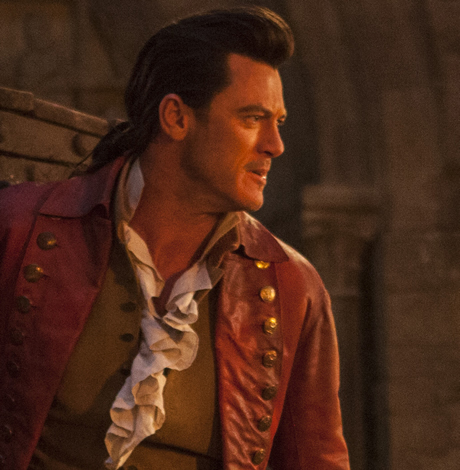 The biggest and queerest release of the 2017 spring movie season is Disney's live-action "Beauty and the Beast." Based on the classic 1991 animated movie, this version uses CGI to bring the enchanted objects to captivating life. Dan Stevens ("Downtown Abbey") and Emma Watson (all those Harry Potter movies) play the title couple; Emma Thompson sings the title song.
Besides a substantial LGBT fanbase, the new release has a significant gay pedigree. The late Howard Ashman ("Little Shop of Horrors") wrote the lyrics for the songs in the animated movie. (Alan Menken composed the score and Tim Rice wrote the additional lyrics.) The film is helmed by Bill Condon ("Dreamgirls" and "Gods and Monsters"), who's openly gay as are actors Luke Evans as Gaston and Ian McKellen as Cogsworth.
No word yet on a D.C. screening, but "The Freedom to Marry," a documentary from Eddie Rosenstein that features Evan Wolfson (long-time marriage activist) and attorney Mary Bonauto is in theaters now in New York and slated to open next weekend in Los Angeles. Details at freedomtomarrymovie.com.
Also on the marriage front is "Love v. Kentucky," released in February and streaming now on Amazon, iTunes and others. It's billed as an "intimate account of how two Kentucky attorneys with no background in vivil rights navigate their passionate opponenets and wrangle their reluctant allies" to the U.S. Supreme Court. Alex Schuman directs. Details at lovevkentucky.com.
The D.C. Shorts Film Festival & Screenplay Competition returns in September, but the team has two events coming up this spring. In March, the MENTORS Series will offer workshops for filmmakers. In April, the D.C. Shorts LAUGHS program will pair local comedians with funny films from past festivals. One of the funniest matches will be between Matty Litwack and "The Bench Project: Lost and Found," a film with a delightful gay twist. Details pending. Check back later at laughs.dcshorts.com for details.
This spring, Reel Affirmations offers an exciting slate of films through XTRA, its monthly LGBT Film Series. Friday, March 24 offers the newly released "BWOY" and the 20th anniversary screening of "Watermelon Woman." Directed by Sundance sensation John G. Young and starring Anthony Rapp, "BWOY" tells the story of a man rebuilding his life after the death of his son. In "Watermelon Woman," writer/director/star Cheryl Dunye creates a fascinating fictional documentary about the (nonexistent) history of African-American women on film.
On Friday, April 21, XTRA tells the story of Ugandan transgender activist Cleopatra Kambugu in "The Pearl of Africa." "The First Girl I Loved" (Friday, May 12) is a remarkable lesbian coming-of-age story that won the "Best of Next!" Award at the 2016 Sundance Film Festival. And on Friday, June 16, the screening room turns into a ballroom for "Kiki," the new documentary described as a sequel to "Paris Is Burning" that captures the youth-led expansion of New York City's ballroom scene.
In addition, Reel Affirmations will host the Reel Trans Film Festival on Saturday, May 20 at the Studio Theatre. Miss Major Griffin-Gracy will be on hand to discuss a documentary about her revolutionary life.
Several other regional film festivals will also bloom this spring. While they haven't announced their 2017 schedules as of press time, they have all been included rich LGBT fare in recent years. The Annapolis Film Festival runs March 30-April 2 and the Washington Jewish Film Festival runs from May 17-28.
Filmfest D.C. runs April 20-30 and will include "Play the Devil," a thrilling coming-of-age story set in Trinidad. Organizers promise more information soon.
Legendary filmmaker and Baltimore native John Waters, recently presented with the Timeless Star Dorian Award by the Gay and Lesbian Entertainment Critics Association, is staying mum about the film he will be hosting for the 2017 Maryland Film Festival which runs in Baltimore May 3-7. He and a slate of exciting films will be on hand to welcome guests to the revitalized SNF Parkway Film Center (5 W. North Ave., Baltimore).
AFI Silver in downtown Silver Spring, Md., continues to present the latest indie films from around the world, along with curated explorations of classic films from Hollywood and international cinema. A highlight of their spring schedule is All About Almodóvar which runs March 4-April 27. The tribute to the legendary queer Spanish director includes a wide sampling of his films from his early anarchic films released in the heady days after the fall of Franco ("Labyrinth of Passion") to his delicious delirious farces ("I'm So Excited") to his more recent melodramas ("Volver").
A special evening for dedicated Almodóvar fans will be the double bill of "Matador" (1986) and "Law of Desire" (1987) on Tuesday, March 21. Both films feature outstanding performances by a young Antonio Banderas and Almodóvar muse Carmen Maura.
For the whole family, AFI offer series on the Muppets (March 4-April 23) and the Marx Brothers (March 24-April 20). There's also a centennial tribute to actor Kirk Douglas who founded a Hollywood dynasty while helping to break the Hollywood Blacklist in the 1950s.
Also at the AFI, "Little Men," the moving story about a budding bromance between two Brooklyn teens by openly gay director Ira Sachs ("Keep the Lights On"), will screen March 6-9. Also look for the director's cut of the dystopic "Blade Runner" (March 31-April 2), John Hurt and Richard Burton in "1984" (April 20) and Angela Lansbury's terrifying performance in "The Manchurian Candidate" (April 23 and 26). Lighter fare includes the steamy "Ramen Western" "Tampopo" (April 2) and Mel Brooks' comic masterpiece "Blazing Saddles" from April 7-9.
One of the few studio releases with queer content this spring is "Raw" which opens on Friday, March 24. Some audience members at Cannes and the Toronto Film Festival fled the theater during the screening, but others hailed the first feature film by French director Julie Ducournau for its confidence and decadent style. The plot centers on a college freshman (Garance Marillier) whose life changes when a bizarre hazing ritual awakens sexual and culinary appetites in the former vegetarian.
On Friday, April 7, Landmark E Street Cinema is host to bad boy French director François Ozon. In a departure for the openly gay director, "Frantz" offers a somber tale about the aftermath of World War I set in the quiet German countryside and shot in black and white.
From April 21-23, Dan Savage's HUMP! Film Festival comes to the Black Cat (1811 14th St., N.W.). HUMP! is a celebration of sexual expression that includes an amazingly diverse array of short amateur porn videos.
Some mainstream releases of note include:
• "The Last Word" (March 10) with Shirley MacLaine as a retired businesswoman who hires Amanda Seyfried to write her life story.
• "T2 Trainspotting" (March 24), reunites the original stars in a sequel to the classic 1996 movie.
• "Song to Song" (March 24) stars Ryan Gosling, Rooney Mara, Michael Fassbender and Natalie Portman's as two entangled couples in Terence Malick's tale of seduction and betrayal set against the backdrop of Austin's contemporary music scene.
• "Unforgettable" (April 21) stars Katherine Heigl in a dramatic turn as Tessa Connover, a woman who becomes obsessed with her ex-husband's new wife (Rosario Dawson).
Just in time for Mother's Day, the cinematic mother-daughter team of Amy Schumer and Goldie Hawn romp their way through "Snatched" (May 12). The comedy is scripted by Katie Dippold, who wrote last year's "Ghostbusters" remake, and features lesbian comic Wanda Sykes.
And on the superhero front, there are some major entrances and exits coming this spring. On Friday, March 3, longtime LGBT ally Hugh Jackman steps away from the Wolverine franchise in "Logan." On Friday, June 2, Gal Gadot grabs the golden lasso for her first solo feature film as "Wonder Woman." And on a lighter note, Groot and the gang return in "Guardians of the Galaxy Vol. 2" on May 5.
And for those who don't have regular access to theaters that screen LGBT-affirming works or if you just want to someone else to curate a series for you, check out Frameline, a San Francisco-based media arts non-profit that releases LGBT-affirming films monthly on its YouTube channel. Search "Frameline" on YouTube to find out more. About 50 films hosted over the last five years are available for viewing there.
The fifth annual D.C. Web Fest is Saturday, April 1 from 4-11 p.m. featuring web series, online short films, apps and online games.
New doc illuminates Patricia Highsmith's life and work
'Intercourse with men is like steel wool to the face'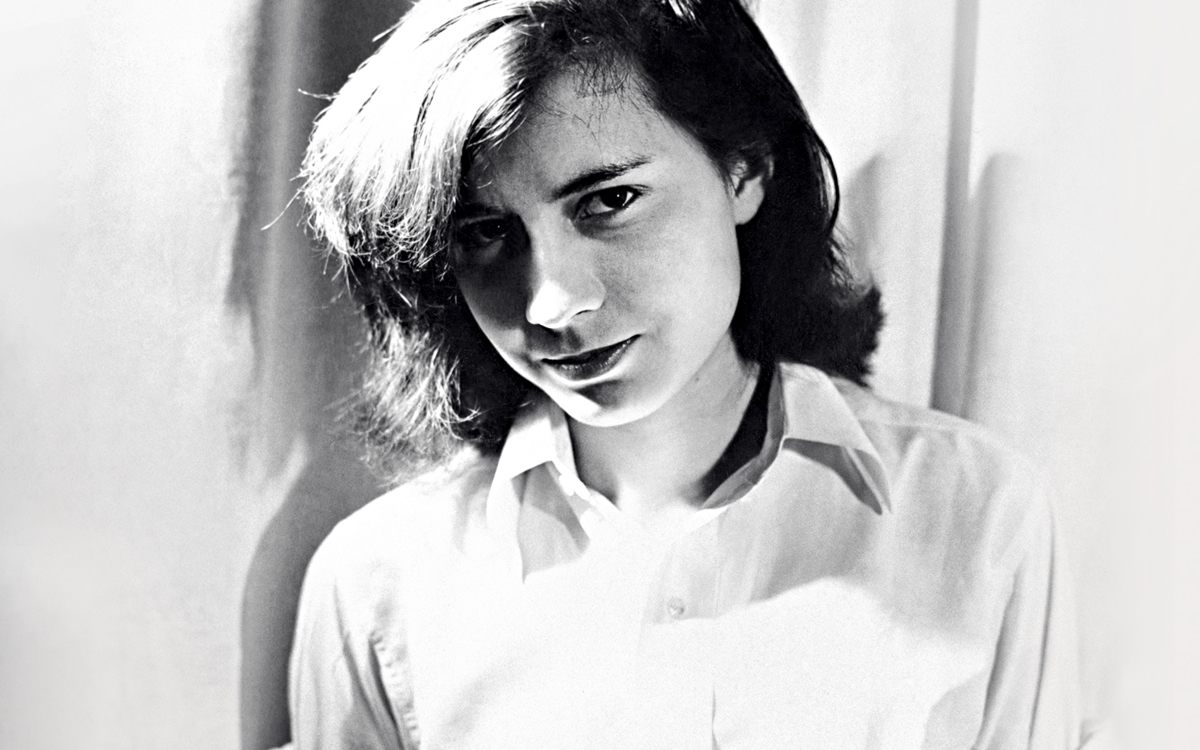 If you've been transfixed by the amusement park scene in Alfred Hitchcock's "Strangers on a Train," rooted for the sociopath Tom Ripley in the 1999 film "The Talented Mr. Ripley" or been moved to tears by the love of Therese and Carol in Todd Haynes's movie of "Carol," Patricia Highsmith is etched in your DNA.
Highsmith, who lived from 1921 to 1995 wrote more than 50 books (novels and short story collections). Nearly all of her books were made into movies.
Recently, "Loving Highsmith," a fab documentary about Patricia Highsmith has been released. The film, written and directed by Eva Vitija, opens Sept. 2 at the Film Forum in New York and Sept. 9 at Landmark's Nuart Theatre in Los Angeles. "Loving Highsmith" premiered at the Sydney Film Festival and bowed at the Frameline Film Festival in June.
Highsmith, like Tom Ripley and many of her other fictional characters, led a double life. She was a lesbian. But, because of the homophobia of her era, Highsmith had to be closeted about what she called "the ever present subject" of her "homosexuality."
Except in the 5,000 pages of her diaries and notebooks. (1,000 pages of her diaries and notebooks were published in 2021 in "Patricia Highsmith: Her Diaries and Notebooks: 1941-1995.")
Even if Highsmith weren't acclaimed for her mastery of suspense, she would be a queer hero.
In 1952, her novel "The Price of Salt" was published under the pseudonym "Claire Morgan." (It was reissued in 1990 under the title "Carol" and with Highsmith's real name.)
Then, fiction featuring queer characters had to end unhappily: they died or went to jail. "The Price of Salt," a rare exception, became a lesbian cult classic. Its protagonists end up together – alive and not in prison.
"Loving Highsmith" deftly uses writings from her diaries and notebooks as well as interviews with her family and lovers to illuminate not only Highsmith's life and work but queer culture in the 1950s.
The film skillfully interweaves archival clips from interviews with Highsmith and famous film adaptations of her work with stories from her relatives and lovers. Gwendoline Christie ("Game of Thrones") reads excerpts from Highsmith's work.
Too often watching documentaries of talented, deceased icons is deadly. You feel like you're entombed in lifeless talking heads and stagnant images.
You don't have to worry about "Loving Highsmith." Its talk and images make Highsmith's story come alive.
As the film makes clear, Highsmith was quite "loving." She had many lovers – in New York, England, France and Germany. Despite trying to cure herself with analysis, Highsmith sexually liked women. "Sexual intercourse [with men] is to me like steel wool to the face," she says.
Highsmith's mother, by the accounts of Highsmith herself, her family and her lovers, was a horror show. She told Highsmith that she was sorry she hadn't aborted her. When Highsmith was 14, her mother berated her for "making noises" like a "les."
New York had many gay bars in the 1950s, we learn from "Loving Highsmith." But homophobia was so rampant that you wouldn't get off at a subway stop near a bar out of fear that a straight friend, family member, or co-worker would see you going into a queer bar.
There is one problem with "Loving Highsmith." It soft pedals Highsmith's anti-Semitism and racism. It mentions Highsmith's prejudices only once: saying Highsmith in her old age reverted to the bigotry of her grandparents.
Highsmith's bigotry grew more virulent in her old age. But, though she had Jewish friends, Highsmith was anti-Semitic throughout her life.
This doesn't diminish Highsmith's literary achievement or iconic role in queer history. Anti-Semitism and racism were likely common in Texas where Highsmith was born and lived before moving to New York when she was six. "Loving Highsmith" is a thoughtful, informative documentary. It would have been more insightful if more attention had been paid to Highsmith's prejudices.
Even with this caveat, "Loving Highsmith" is a must-see documentary. It will send you racing to read the nearest Highsmith book at hand.
Director of 'They/Them' on queering the horror genre
John Logan puts conversion therapy where it belongs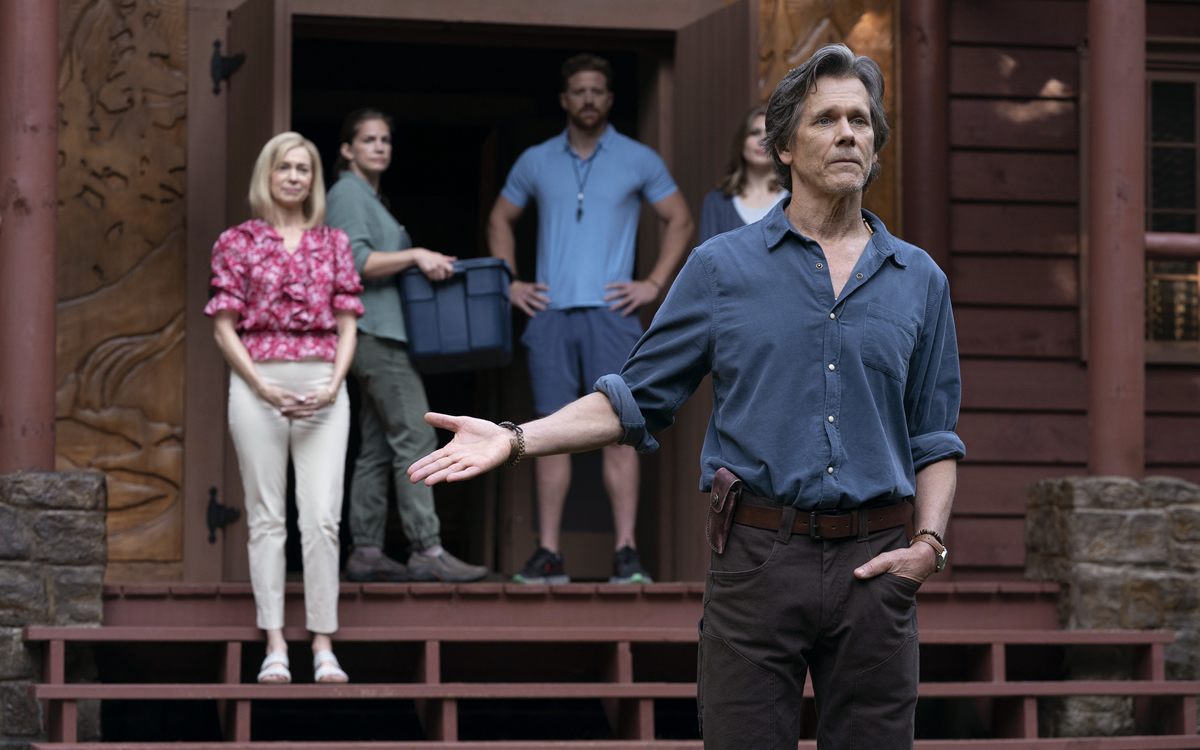 Even if you've never heard of John Logan, the odds are pretty good you've heard his words.
That's because the former playwright, now writer and director of the new horror film "They/Them" (premiering on Peacock Aug. 5), has been bringing his literate sensibilities to Hollywood screens for more than two decades now, earning three Oscar nominations during a career that has included screenplays for movies ranging from "Gladiator" to "Sweeney Todd" to "Star Trek: Nemesis," not to mention a pair of James Bond blockbusters ("Skyfall" and "Spectre"). He's also the man behind "Penny Dreadful," Showtime's Victorian horror "mashup" series that became a cult sensation during its all-too-brief three season run.
Now Logan has returned to the horror genre he loves to make his debut as a feature film director, and he's brought more than just a queer sensibility. He's brought a whole bloody queer story, as well.
Diving headlong into classic '80s slasher movie territory from its very first frames, "They/Them" brings together a collection of queer teens at a retreat deep in the woods – the Whistler Camp, run by third-generation proprietor and chief counselor Owen Whistler (Kevin Bacon) – where their parents have sent them in hopes of making them straight. Though the staff seems friendly and understanding enough at first, it's not long before the "therapy" starts to become more aggressive; to make matters worse, a sinister outside presence seems to be menacing the camp, and the campers, led by trans nonbinary rebel Jordan (Theo Germaine), are soon fighting for their lives as well as their identities.
Apart from the genius of putting conversion therapy into a horror movie where it belongs, Logan's movie scores high points all around for solid LGBTQ representation. Indeed, it's as much a rousing queer empowerment story as it is a horror tale, and though hardcore horror geeks might find its scares to be relatively tame, it reaches beyond shock value to turn the genre itself into a vehicle for cinematic queerness – something long overdue for the countless queer audiences who have always been drawn to horror.
The Blade talked with Logan about his vision for "They/Them" on the eve of the film's world premiere at LA's Outfest. Our conversation is below.
BLADE: Queer audiences have always loved horror movies, but horror movies haven't loved them back until recently. Is that part of the reason behind this one?
JOHN LOGAN: That was the entire reason behind this one. When I was a kid, it would have meant so much to me to see a gay hero in a horror film. It's a genre that SHOULD celebrate queerness, because horror is about the "other" – about the realization that people are not all the same. But queer characters in the '70s and '80s were mostly nonexistent, or they were jokes, or victims, or killers. They were never admirable people you'd aspire to be. And horror cinema has always had a very complicated relationship with gender and sexual identity, even back to the 1930s and the classic Universal cycle of horror films – except for "Frankenstein," made by a queer filmmaker, where the most sympathetic character is the monster.
When we engage with storytelling in cinema, we want to see ourselves represented in some way. I wanted to write the movie that I didn't get to see when I was 14 or 15 years old.
BLADE: You mentioned wanting to see a gay hero. One of the things that stands out about your movie is that none of these kids are "scream queens." They're all pretty heroic.
LOGAN: We wanted to take the tropes and subvert them completely. So, we have joyously celebrated things like, "There's the camp in the woods, and it's scary, and there's a masked killer, and the killer uses different weapons," and all the things I personally love about slasher movies – but it's all in service of the great subversion, which is that these kids are not victims. They are not running and hiding, they are fighting for their identities. They are heroes.
BLADE: Speaking of subversion, the setting isn't the only "camp" in the movie. There's a lot of humor in it, from a certain perspective.
LOGAN: [Laughs] I would like to think there's a "raised eyebrow" throughout. I mean, we have a singing and dancing musical number in it, we have some outrageous humor in it, as well. It's meant to be a sort of exuberant exploration of the queer lifestyle in all its forms, from the most extravagant to the most romantic to the most erotic – as extreme as we could possibly get it. But it's all played very straight, which is a testament to the actors, really.
BLADE: That's another thing that stands out. You have a terrific cast, and Theo Germaine is a charismatic lead.
LOGAN: Thank God Theo fell into my lap. The movie begins, essentially, with Jordan's face and it ends with Jordan's face, so I knew it was really going to be important to find the right actor. Theo is so extraordinary, they're so accessible to the audience. My heart breaks watching that character, because they're emotional, but they're empowered and strong – and that's all from Theo.
Also, I'm not trans, I'm not nonbinary, and I'm also 60 – so I had to ask Theo to help me understand this character – not just the language around them, but how this young, trans, nonbinary human being moves through the world. And not only Theo, but Quei Tann and all the other actors were very generous with their own experiences, which is what, for me, makes them seem very authentic on screen, because they are playing versions of themselves that they can believe in.
BLADE: That's the difference authentic representation can make.
LOGAN: Yes, and it also helped that the process of shooting really mirrored the story, in a way. None of the actors knew each other, and they were suddenly in Georgia, all slammed together in the middle of nowhere with no phone reception – and gradually, they built this tribe, this family, going through an experience much like the campers in the film go through. It was amazing to watch how they bonded and got together.
BLADE: One last thing – for the cinema buffs among our readers, it will be impossible not to notice shots and references that seem like nods to some of their favorite classics of the past. Are those on purpose?
LOGAN: All intentional. I may never direct another movie as long as I live, so I want to tip my hat to all the movies I love. There are shots that are a direct mirror of 'Psycho,' for example, or 'Blue Velvet,' or obscure slasher movies like 'The Burning' that nobody would know but me – and I worked really close with my DP, Lynne Moncrief, to find those moments. It felt important for us pay homage to the whole continuum of horror movies behind us, because we are building on all those as we try to step gingerly – or bravely – into a future where queer horror is finally the popular mainstream entertainment it deserves to be.
Porter makes directorial splash with 'Anything's Possible'
An exploration of two shy kids feeling their way through first love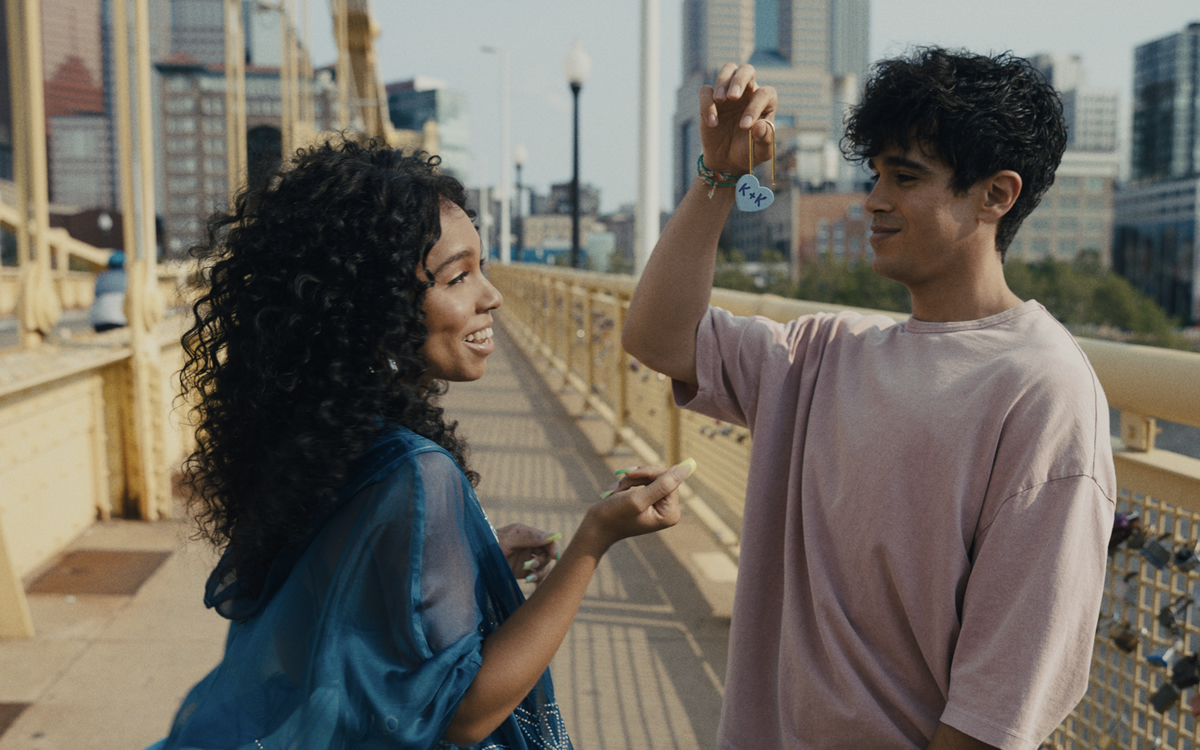 Hollywood has given us so many queer teen romances over the last few years that it's easy to forget a not-so-distant past when LGBTQ people had to grow up watching movies that only showed the pangs of first love through a heteronormative filter, and relate to the experience as best they could via the pretty straight kids enacting it on the screen. It was a take-what-you-can-get situation that left a lot of people feeling left out, isolated, and unseen.
That, among other things, is what makes "Anything's Possible," premiering globally July 22 on Prime Video, a benchmark in the still-evolving queer teen romance genre – because while many members of the LGBTQ community may now feel represented by movies like "Love, Simon" or "Booksmart," there's still a large gap when it comes to love stories about teens who are trans. Directed by Billy Porter, in his feature film debut behind the lens, this buzzy new movie goes a long way toward filling that gap; and for good measure, it raises the bar for the genre itself.
The script, written by trans screenwriter Ximena García Lecuona (another feature film first-timer), is a Gen Z tale of first love between two teens entering their senior year at a Pittsburgh high school: Kelsa (Eva Reign), a trans overachiever who plans to focus her confidence and determination on getting into a college as far away as possible, and Khal (Abubakr Ali), a sensitive "nice guy" with artistic leanings who has different ideas for his future than the high-intensity career track his Muslim parents have planned for him. Partnered for an art class assignment, these two seeming opposites have an instant spark, and despite obstacles in their social circles (this is high school after all), they eventually give in to their attraction. Almost immediately their newfound love is being put to the test, as they are forced to navigate the pitfalls of staying together through all the drama their "couplehood" has created in their lives – just like any other pair of teenagers in love.
Lecuona's script, inspired by a real-life Reddit thread involving a boy who asked advice on how to tell a trans girl that he liked her, is a cut above the usual amusing-but-forgettable teen rom-com for a lot of reasons; while it embraces and reinvents the familiar tropes of its genre, it doesn't hesitate to go deeper. Like the '80s John Hughes films to which it has already been compared, the movie allows space for a little goofy teen comedy while taking seriously the more complex and adult problems in its characters' lives, and its savvy teenage perspective allows it to both celebrate and lampoon the absurdities of modern culture with razor sharp accuracy. Most significantly, it highlights and transcends trans issues in a story asserting that gender, biological or otherwise, has nothing to do with being in love. Kelsa's trans identity may play a part in the blowback she and Khal experience from the crowd at school, but it's irrelevant when they are alone together – except when it comes to the delicately handled treatment of negotiating physical sexuality, a topic that few other films have managed with as much sensitivity.
All of this comes to life with pitch-perfect finesse under the guidance of Porter, whose bold and stylish directorial style and determination to "lift up" queer experience within the public imagination is evident in every choice he makes – from the unapologetic soapboxing he allows himself to the behavioral modeling he drives home without making it feel forced. He has the attitude and vision to mine the story's most essential points and bring them out, and the showmanship to keep us interested and entertained all the way. He embellishes the film with his personal touch – even to the point of showcasing the Pittsburgh locations with the obvious love of a hometown boy – and delivers a work that exhibits the same loud, proud, and loving dedication to shared humanity so abundantly clear in his performances on the stage and in front of the camera.
It would be unfair not to also credit the film's cast for making "Anything's Possible" shine. Reign and Ali have a natural ease and chemistry together, and the intelligence and understanding they bring to their characters is the glue that holds the movie together. Courtnee Cox and Kelly Lamor Wilson give likeable, memorable turns as Kelsa's two BFFs, and Renée Elise Goldberry brings Broadway star power to the role of her fiercely protective mother.
Likewise, the efforts of Porter and Justin Tranter as music producers for the film should not be discounted; the infectious, lush, and dreamy pop music soundscape in which they bathe the film goes a long way toward creating its appeal – and "Anything's Possible" has plenty of that, even for curmudgeonly adults.
There are moments, admittedly, when the movie's insistence on aspirational self-determinism threatens to overpower its delicate reverence for the freeing power of love. After all, Kelsa and Khal are exceptional teens, attractive, smart, and more self-aware than most of their peers; their families are supportive and emotionally available, and the school they attend would be a dream come true for most American students. In its efforts to uplift and inspire, the film's idealized vision sometimes feels like it might be as inaccessible to many teen viewers as those straight Hollywood love stories were to our queer elders.
Still, even in this seemingly idyllic setting, the cruelty and ugliness of high school life intrudes, and transphobia is just one of many ugly human traits that lurk beneath the surface – reminding us that such things are always there to hold us back. If we can't quite believe in the movie's too-good-to-be-true world, perhaps it's because we recognize just how much we still must conquer to achieve it. In any case, this movie is far too wise to merely promote an agenda, and it ultimately rises beyond its sociopolitical messaging with its recognition that our individual realities are governed by the personal, not the political.
The romance between Kelsa and Khal moves us not because one of them is trans, but because it exists beyond such restrictive constructs. In a world of labels, each of them longs to be seen as something more; they rankle at being defined by their surface traits and long to be appreciated for the more nuanced qualities underneath. Their tentative steps toward a relationship are the awkward explorations of two shy kids feeling their way through first love, not savvy negotiations in a culture war, and it's a testament to the authenticity that comes from letting queer people tell their own stories that what we take away from this one has more to do with the happiness that comes from living beyond boundaries than it does with the empowerment that comes from breaking them.
It's that state of mind that resonates throughout "Anything's Possible," because most of the young people in the movie – and, perhaps, watching it – already live in a world where many of the boundaries that limit our humanity have already become meaningless.
If they can stay there, maybe their future is brighter than we think.