A politics to reclaim America
We must repudiate Trump's rule-by-resentment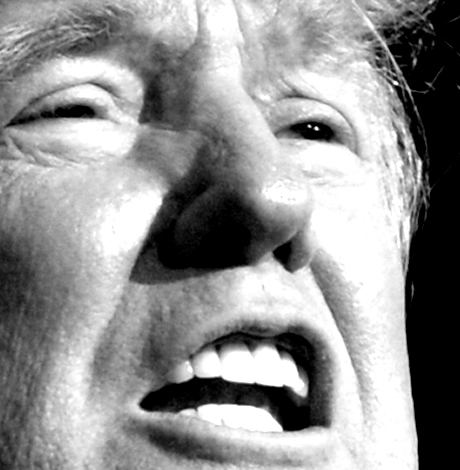 It was an unreal week. I learned that a whining phone call from President Chaos to Mexico's Enrique Peña Nieto was not a hoax. I watched Jared Kushner sound like Gilbert Gottfried with help from John Oliver. I watched Martin Shkreli turn his fraud conviction into an odd celebration. I wrote a sonnet channeling Anthony Scaramucci in an update of "The New Colossus" by Emma Lazarus. I took refuge in a fantasy novel containing no references to a mobbed-up real estate developer and his campaign to destroy America. I heard our attorney general declare, "We will not allow rogue anonymous sources with security clearances to sell out our country." (That job belongs to the president.)
Trump and his crew, who trail him like remoras on a shark, are so desperate to deflect attention from Robert Mueller's newly impaneled Washington grand jury that they demand another investigation of Hillary Clinton. (As former Solicitor General Walter Dellinger asks, "How long can they keep running against a retired grandmother?") Here is America in twilight. Let us be clear on one thing: Trump can invade Mexico and slaughter its entire population before they will pay a single peso for his ridiculous wall.
I wonder if Trump is playing mind games with us by attacking his own allies while hiring generals to rein in the disorder he created. The Republican Senate is holding a series of pro forma sessions to block Trump from making recess appointments during August. Meanwhile, Trump went on a 17-day vacation. As Dorothy Parker said after Calvin Coolidge died, how could they tell?
The Justice Department's search for leakers (which, to be honest, is not so different from efforts during the Obama administration) ignores questions of high treason to focus on turnstile jumping. The Leaker in Chief (if you'll pardon the expression) spilled secrets in the Oval Office while boasting to the Russian ambassador and foreign minister. Here's a new adage: "Loose tweets sink fleets." But the only leaks Trump cares about are those that hurt him, which could be considered acts of patriotism.
"You can be building castles in the air that have no reference to reality," says Charles Kesler of the Claremont Institute to The New York Times on the danger of assigning an ideology to Trump's impulsive transactionalism. But cloud castles are not only the province of the white nationalists and isolationists who are using and being used by the forty-fifth president. Many on the left seem unwilling to vote for anyone who could actually get elected. They demand instant utopia instead of committing to the long, persistent engagement that produces reform.
Dealing with reality does not mean surrendering to the status quo but applying the leverage to create change. It requires connecting with others where they are, in order to chart a forward path together, and using public resources and mechanisms to help the many, not just the few. Diversity is a social reality, not a mere slogan. It requires cooperation and compromise.
Translating the anti-Trump resistance into congressional victories will be tough given Republican gerrymandering. Democrats can echo Harry Truman's 1948 campaign against a "do-nothing" Congress, whose main effort so far this year was trying to take healthcare away from millions. Even if Democrats retake the House, though, they won't win the 67 Senate votes to remove Trump. But they could use Trump's continuation in office to remind workers that he betrayed them by filling his cabinet with plutocrats and lied about stopping job exports.
A crucial task, if our country is to be governable, is repudiating Trump's dysfunction and division. While confronting hard truths, we must appeal to our better angels.
What the fight ahead requires is inspiration like Obama's, not calculation like Clinton's. (Remember, one of them won the presidency twice while the other lost twice.) Democrats need a campaign slogan more resonant than "A Better Deal," which is about as stirring as the small print in a pharmaceutical ad. To be effective, our message should reject Trump's rule-by-resentment while conveying a positive vision. Here's a suggestion: "Working for All of Us."
It is time for a politics of addition.
Richard J. Rosendall is a writer and activist. He can be reached at [email protected].
Copyright © 2017 by Richard J. Rosendall. All rights reserved.
First rejected, then outed in church, bisexual teen questions Christianity
Her mother outed her at church. She is still trying to pick up the pieces.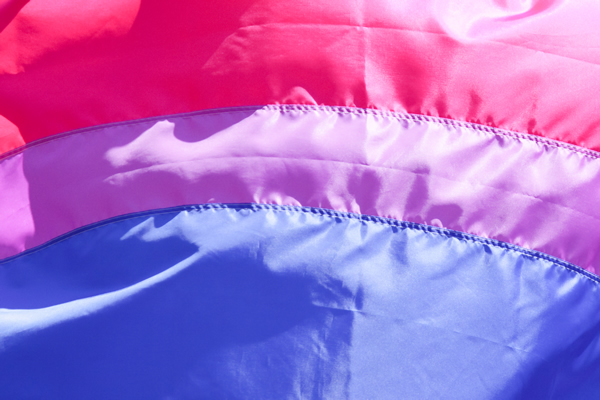 Editor's Note: The author of this story needs to remain anonymous for reasons you will read about. She is a rising 11th-grader and lives in Maryland. This article is part of our 2021 Youth Pride issue in partnership with the Urban Health Media Project.
I was only in sixth grade when I knew I was bisexual. I had first come out to my classmates; well, it was more like they had found out. Surprisingly, they were cool with it and accepted it. Looking back on it, I didn't care what they thought about my sexuality, mainly because I'd been so used to being the outcast that it wouldn't matter if they accepted it or not.
Growing up, I got bullied a lot. This bullying, combined with being an African immigrant, caused me to keep to myself for most of my younger years.
I really wanted acceptance from my family, and most importantly, my parents. I thought that if my parents accepted me and loved me the way I am, then the world would accept me, too. Sadly that was not the case.
Both of my parents are immigrants from the same African tribe and firmly-rooted Christians in the faith. They are ordained ministers. My parents' cultural and religious identities are defining traits for both of them.
I've grown up in church most of my life, and it felt suffocating trying to explore my sexuality when everything I was being taught told me my feelings were sinful and I would "burn in hellfire" for them.
One Sunday after church, we had just gotten home. I had made my way to my mom's room after deciding I couldn't keep my sexuality a secret anymore.
I remember feeling sick trying to find the words to tell my mom I was bisexual; after standing in my mom's room for about five minutes, I finally found the courage to say, "Mommy I'm bisexual." The frog in my throat had jumped out, and tears began to fill my eyes. I had come out to my mom!
She just looked at me like I was confused and didn't know what I was talking about. It hurt for her not to accept me, but I thought she would pretend I had not come out to her, and life would go back to normal. If that had been the case, I would not be telling this story.
A couple of weeks later it's Sunday again, and we're at church. My mom is on the pulpit leading prayers. In front of the whole church congregation, she outs me without my permission and then proceeds to use it as a prayer point against the "gay agenda," which I see as just another way to confuse children and declare their lifestyles sinful.
I have been to a variety of churches growing up, and the hypocrisy I've seen is galling. I've heard Christians say being gay is wrong and "of the devil" and that gay people will burn in hell, while those same people look the other way in the face of other sins referenced in the Bible such as infidelity and stealing.
That day, in that church, I was broken. I was hurt. I wanted to cry. I wanted to run away, but we were in public, and I didn't want to cause a scene.
My mother went on like she didn't do anything wrong and went back to her everyday life. I felt emotionally violated; my trust was betrayed. Ever since that day, our relationship has never been the same, and it will never be the same.
Opinion | Welcome visibility for queer, disabled people
'Special' now streaming its final season on Netflix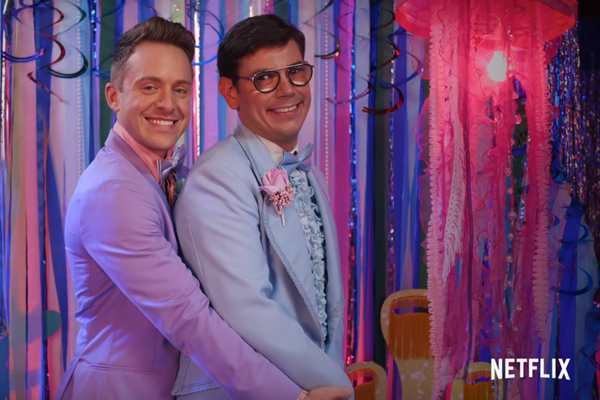 If you're queer and disabled, you're almost more likely to view a total eclipse than you are to see anyone like you on TV.
I'm lesbian and legally blind. Nearly one in five people in this country has a disability, according to the U.S. Census Bureau. There are LGBTQ, disabled people just as there are hetero folks with disabilities.
Yet, I'm shocked (in a "have I won the lottery?" way) whenever someone queer and disabled appears on screen.
This summer, there's good news for LGBTQ and disabled folks.
"Special," the four-time-Emmy-nominated series, created, written by, and starring Ryan O'Connell, is now streaming on Netflix in its second and final season. Based on O'Connell's 2015 memoir "I'm Special and Other Lies We Tell Ourselves," the series is the story of a gay man with cerebral palsy.
Jim Parsons (of the "Big Bang Theory"), along with O'Connell, is executive producer of the show. This season, "Special" has been expanded from 12-17 minutes to 30 minutes per episode.
The character Ryan in "Special" is a younger, less experienced, avatar of O'Connell.
In season 1 of "Special," Ryan gets a job as a writer at an internet start-up and moves out on his own. He had been living with Karen, his mom (Jessica Hecht). He's become best friends with his co-worker Kim (Punam Patel) and lost his virginity to a caring sex worker.
Season 2 of "Special" has a "Sex and the City" vibe. Ryan is estranged from his mother. He's having lots of sex. He loves Tanner (Max Jenkins) who's in an open relationship with Richard. But, there's chemistry between him and Henry (Buck Andrews) who's neurodivergent.
The characters in "Special" seem privileged. But they have concerns. Kim struggles to pay her rent and navigate her love life. Karen must learn to care for herself after caring for Ryan for years. Ryan worries that he's brought "trash wine" to a fancy dinner.
There are some non-disabled people of color on the show — most notably, Patel. Some of the supporting actors are disabled. But I wish there were some disabled characters of color on "Special."
Yet, "Special," though a comedy, depicts what life is often like if you're queer and disabled. Take two stories from my life:
One evening, my date and I were at a restaurant. "Watch her! She might fall!" a stranger said as I walked toward the restroom. "I do and I enjoy it!" my girlfriend said.
Once, a woman at a gay bar told me I was "inspirational." What had I done that was so inspiring? I'd sipped a beer.
Disabled people call this "inspiration porn." If you do porn, it's not the good porn.
I tell you these stories because many disabled and queer people have had such encounters.
"Special" makes the sexiness, queerness, brattiness, resilience, romance and street cred of disabled, queer life up close and personal.
It depicts us as three-dimensional human beings.
Filmmaker Dominick Evans directs FilmDis, a group that monitors disability representation on television. "Our research shows that multiple marginalized disabled people are rarely represented," Evans, who is trans, non-binary and queer bisexual as well as multiply disabled, emailed me.
"Out of 250 television shows airing between 2019 and 2020, we found 1,198 disabled characters, but only 71 of those were also LGBTQIA," he added.
It's even worse for Black and Brown LGBTQIA disabled characters, Evans said.
Thankfully, things are improving. "Disability representation is getting better," Beth A. Haller, co-editor of The Routledge-Companion to Disability & Media, emailed me.
For instance, "Everything's Gonna Be Okay," the American sitcom created by Australian, queer comedian Josh Thomas and streaming on Hulu, has two autistic actors as the leads, Haller said.
Thomas' boyfriend on the show is a Black man with a Deaf father, Haller added.
More disability representation on TV can't come soon enough. I can't wait to see more of our queer, disabled stories.
Kathi Wolfe, a writer and a poet, is a regular contributor to the Blade.
Opinion | Pride offers LGBTQ youth opportunities for community
Whether out or not, everyone benefits from annual celebrations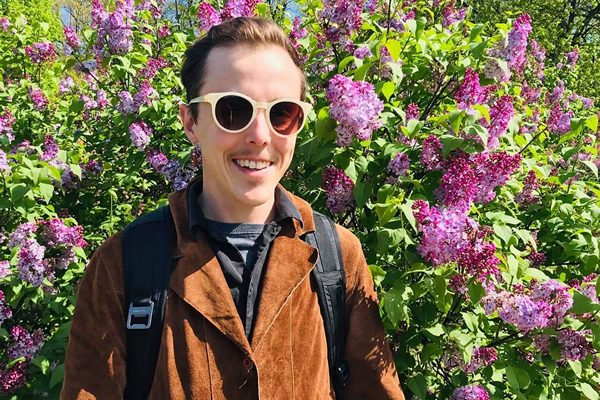 For teenagers, many of whom are not out, Pride month can mean everything. Whether it is a parade where they can watch from the sidelines or the solidarity expressed in rainbow flags posted around their towns, some LGBTQ teens get quiet comfort in knowing the celebration simply exists.
A spring survey by the Urban Media Health Project, a D.C.-based non-profit that teaches high school students from under-resourced communities to report on health issues, asked young people how they show their pride.
"I'm not out to my parents due to safety concerns, so I try to show my pride by including the colors of my flag into what I wear (purple, blue and pink), and by supporting my friends who are out as well as those who aren't," one teen responded anonymously.
This year Pride is more important than ever because teens have been more alone than ever.
Aileen Delgado, 17, is an ally who lives in Miami and said she has seen friends struggling. "Quarantine might have restricted them to staying in abusive/homophobic households with nowhere else to go," she said. "Pride means continuing to support those friends."
For Arin Jayes, a 30-year-old non-binary trans man living in Baltimore, Pride has always been important.
"But if COVID-19 has taught me anything, it is that time is not guaranteed, and we must consider what makes life worth living and embrace it," he said in an email. "Every time Pride month rolls around I recommit to my true self, but this year it feels all the more important."
Capital Pride Alliance is hosting events all month intended to spread pride throughout D.C. This year, to stay safe, they organized a "Colorful Pridemobile Parade," a caravan that travelled throughout the city instead of a localized parade centered around Dupont Circle. They asked residents in diverse neighborhoods to decorate their yards and homes with colors, flags, and symbols of pride for the June 12 event.
Still to come is a virtual gathering for teens on June 24. Capital Pride is teaming up with Prince George's County Memorial Library System to host a Teen Pride Lounge from 5-7 p.m. Up to 200 people can join in for free by registering via the Capital Pride website.
Importance of Pride to youth
Dave Daswell, 30, of Silver Spring, attended many Pride events as a young person, and recommends others do, too.
"It is a big thing," said Daswell, who is a concierge at a D.C.-area hotel. "You'll be surprised who you meet. You meet really good, important people who maybe could become a mentor for you, or maybe to help you grow in different areas. So networking is good, especially at Pride, because people come from all types of lives and backgrounds."
Radiah Jamil, a rising high school senior at Brooklyn Latin School, has attended Pride events in New York City, and found them to be eye-opening for people like her who are outside the LGBTQ community.
"I've seen huge and vibrant Pride parades in-person where I live in NYC, and it has expanded the amount of LGBTQ representation I've had exposure to," she said. "In the media and at school I think I was hardly exposed to LGBTQ obstacles or even people identifying as LGBTQ, so from the Pride month gatherings I've been able to visualize LGBTQ issues along with how much of the population supports or is LGBTQ outside of my limited circle of people."
For young people, the fight continues. A small group of high school students in a Prince George's County, Md. Gay Straight Alliance were able to meet virtually twice a week throughout the pandemic.
Even though they could not be together in person, the group bonded through their struggles, sitting in their bedrooms, on computer screens. One 11th-grade student who identifies as gay but is not out to his mother, told her it was a meeting of the Chinese Honor Society. Another 10th grader who identifies as bisexual shared her feelings about being rejected by her mother because of her religion. Another talked about his father's toxic masculinity that destroyed their relationship.
LGBTQ youth can derive similar support from Pride events. Those who are out get positive reinforcement; those who are not out can still participate because Pride is for everyone.
Pride events offered an opportunity for 19-year-old Eden Ungar, of Louisville, Ky., to celebrate with her family and friends. Her first Pride, she attended with friends. The next year, when she was out, she told her family and they participated with her.
"Pride means being able to live uninhibitedly and as fully myself," said Ungar "This is so important to me because I've been afraid to do that at times in the past."

Adrian Gibbons is a 2021 graduate of Boston University, where he was a film major. A trans male, Gibbons is an intern with the Urban Health Media Project. Mary Stapp teaches journalism in D.C- area high schools and is the D.C. state director of the Journalism Education Association. This article is part of our 2021 Youth Pride issue in partnership with the Urban Health Media Project.