FALL ARTS 2018 BOOKS: rans themes front and center in many fall '18 books
'Black Queer Hoe,' 'Rise of Genderqueer' among anticipated titles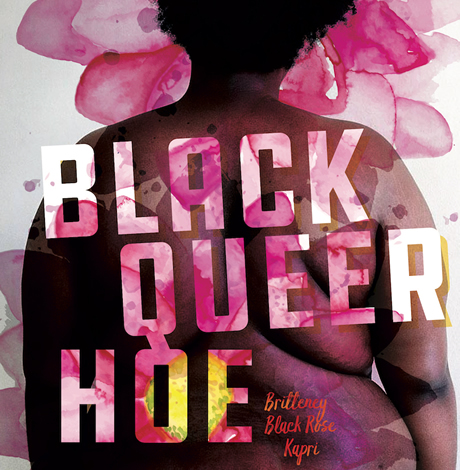 EVENTS
The 23rd annual Baltimore Book Festival takes place at Baltimore's Inner Harbor Sept. 28-30 from 11 a.m.-7 p.m. The festival will feature hundreds of local and national authors speaking on 11 stages throughout the festival, including several LGBT contributors.
On Saturday (Sept. 29) at 3 p.m. at the Radical Bookfair Pavilion, Charlene A. Carruthers, a black queer feminist activist and author, presents her new book "Unapologetic: A Black, Queer and Feminist Mandate for Radical Movements," exploring how (and why) to make the black liberation movement more radical, queer and feminist. Later that day at 5 p.m. at Science Fiction and Fantasy, a panel of LGBT authors will discuss the integration of queer folks in science fiction writing and the role queer voices play in the genre. The festival is free and open to the public. For more information, including a full schedule of events and a map, visit baltimorebookfestival.com.
This year's Fall for the Book festival takes place Oct. 10-13 at George Mason University (10:30 a.m.-7:30 p.m.; 4400 University Dr., Fairfax, Va.). Now in its 20th year, the festival seeks to connect readers with authors and encourage cultural growth through reading.
In addition to nationally renowned politician and civil rights leader John Lewis, there are many noteworthy activists and authors lined up, including several representatives from the LGBT world. Sandy Allen, a non-binary trans writer, speaker and teacher, will participate in a panel on "Writing Through Identity" with three other essayists whose work all focus on exploration of identity (Oct. 12, 6-7:15 p.m.). Eithne Luibhéid, professor of gender and women's studies at the University of Arizona, will also give a talk on "Sexualities, Intimacies and Queer Migration," dissecting the intersection between immigration and queerness (Oct. 10, 4:30 p.m.). The event is free and open to the public. For more details and a full schedule of events, visit fallforthebook2018.org.
RELEASES
In her powerful debut, "Black Queer Hoe" (Haymarket Books, Sept. 4), Chicago performance poet and playwright Britteney Black Rose Kapri wrestles with questions about sexual freedom and sexual exploitation in a world where black queer women are frequently denied basic rights to bodily autonomy. Kapri is refreshingly unapologetic and provides crucial insights and perspective into many conversations currently playing out across the country surrounding race, gender, sexuality and power. 
In his new poetry collection, "The Rise of Genderqueer" (Brain Mill Press, Sept. 4), Wren Hanks challenges  assumptions about gender, dismantling the status quo from every angle. A trans writer from Texas, his poems are raw and authentic and create a space for his extraordinary voice.
Akemi Dawn Bowman's new novel "Summer Bird Blue" (Simon Pulse, Sept. 11) tells the story of Rumi Seto, a mixed race teen suffering from the tragedy of losing her sister while simultaneously attempting to understand her own identity as asexual. A raw story about loss, grief and identity, "Summer Bird Blue" is a powerful read that sheds light on the strength and perseverance of humanity.
If you love graphic novels, Tillie Walden's "On a Sunbeam" (First Second, Oct. 2) is a must read. Set in the deepest reaches of space, "On a Sunbeam" is an epic graphic novel that takes the reader on one girl's journey of falling in love at boarding school then losing everything. A story of love and second chances, Walden beautifully writes and illustrates what one critic has called "her best work yet" in this fall's release.
If you have a young person in your life, "Jack (Not Jackie)" (little bee books, Oct. 9) is a wonderful gift idea. In this moving picture book, Erica Silverman tells the story of a big sister who realizes her little sister Jackie may not in fact be her sister at all. Jackie doesn't like to wear dresses or have long hair and wants to be called Jack instead.
Author of acclaimed fiction "Simon vs. the Homo Sapiens Agenda" Becky Albertalli alongside Adam Silvera release their new young-adult romance "What If It's Us" this October (HarperTeen, Oct. 9). Ben has just broken up with his boyfriend when Arthur moves to New York City for the summer to work on Broadway. Although Ben is heartbroken and not interested in starting a new relationship, when he meets Arthur at the post office, he's forced to reconsider. "What If It's Us" is a story of fate and trying to figure out what exactly the universe has in store for us.
Lambda Award Winner Julia Watts releases her latest young-adult novel, "QUIVER" (Three Rooms Press, Oct. 16), this fall. Set in rural Tennessee, it tells of a friendship between two teenagers on opposite sides of today's culture wars. Libby comes from a strict evangelical family while her new neighbor Zo is a gender fluid feminist, socialist (and of course vegetarian), and yet despite their differences, they are drawn to each other and connect instantly.
Creator of Amazon's "Transparent" Jill Soloway is finally releasing her powerful memoir "She Wants It: Desire, Power and Toppling the Patriarchy" (Crown Archetype, Oct. 16), which reveals her personal journey from a straight, married mother of two to a queer and nonbinary activist. Her memoir deconstructs the harmful dominant narratives still shaping our society, challenging the status quo and encouraging the reader to think critically about issues from consent and #metoo to gender and inclusion.
If you love poetry, Mary Lambert's new collection "Shame Is an Ocean I Swim Across" (Feiwel & Friends, Oct. 23) should definitely be added to your fall reading list. A writer and LGBT activist, Lambert is also a songwriter and collaborated with Macklemore and Ryan Lewis to create the Grammy-nominated queer anthem "Same Love." The poems in her new collection tackle issues of sexual assault, mental illness and body acceptance.
In "The Autobiography of a Transgender Scientist" (Mit Press, Oct. 23) Ben Barres, esteemed neurobiologist at Stanford University, tells the story of his life from his gender transition to his scientific work and finally his advocacy for gender equity in the sciences. This book, completed shortly before his death in 2017, explores his experience as a female student at MIT in the 1970s and his transition from female to male in his 40s alongside fascinating accounts of his scientific accomplishments.
If you enjoyed "Simon vs. the Homo Sapiens Agenda," Kheryn Callender's new book "This is kind of an epic love story" (HarperCollins, Oct. 30) may be up your alley. After losing his father and watching too many relationships in his life fall apart, Nathan Bird no longer believes in happy endings. However all that changes when he realizes his true feelings for his best friend from childhood, Oliver. Can Nathan set aside his anxieties and pursue his own happy ending?
Set in Washington, Robin Talley's "Pulp" (Harlequin Teen, Nov. 13) tells of two queer women across generations, one from the 1950s and another from present day. The first narrative follows 18-year-old Janet as she struggles to keep her queer identity a secret and finds solace in literature during the age of McCarthyism. The second follows Abby Zimet who can't stop thinking about her senior project on 1950s lesbian pulp fiction and her ever-growing connection with the authors and works she's reading. Talley's dual narrative novel weaves the stories of two girls across six decades, connected by words, bravery and their desire to push society forward. 
Trans activist Brynn Tannehill walks readers through transgender issues and dismantles harmful misconceptions in her new book "Everything you every wanted to know about trans* (but were too afraid to ask)" (Jessica Kingsley Publishers, Nov. 21). Her book will open your eyes and leave you prepared to engage in critical conversations around transgender folks and most importantly, be a better ally to the trans community.   
In "Not just a tomboy: a trans masculine memoir" (Jessica Kingsley, Nov. 21), Caspar J. Baldwin recounts his own gender exploration from the 1990s to present day, arguing that even though progress has been made in the last two decades, there is still a lot of work to be done regarding trans activism and acceptance. This book serves as both a support for trans men currently struggling to accept their identities and live with their bodies and an informative glimpse for non-trans folks into one trans man's experience.
A balanced look at whether to have children
New book, 'So When are You Having Kids?' makes no judgments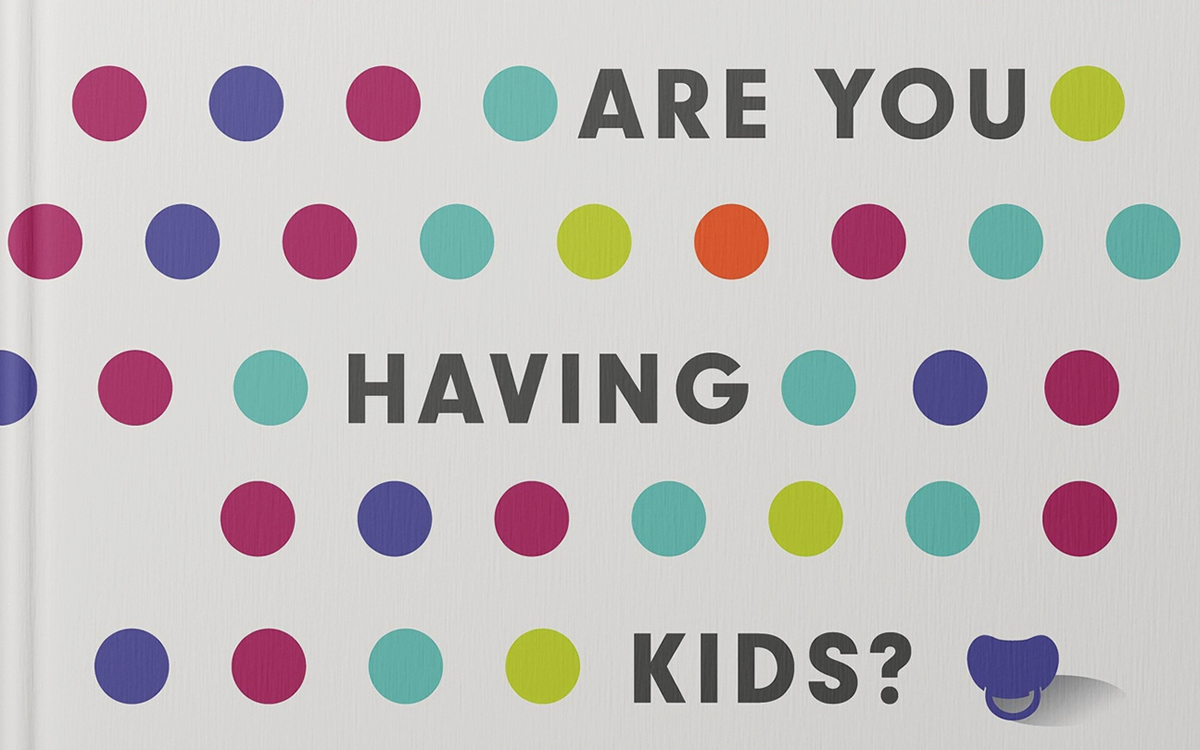 'So When are You Having Kids?'
By Jordan Davidson
c.2022, Sounds True, Macmillan
$28.99/356 pages
Your mother lingers way too long in the children's department.
She sighs over tiny suits and little sneakers, running her fingers along soft blankets, hugging plush animals. You know what she wants but you're not ready; she might be sure but you're not. Maybe baby for you or, with the new book "So When are You Having Kids?" by Jordan Davidson, maybe not.

It's the thorniest of decisions, "one of the biggest you'll ever make." It's personal, but even strangers want to know; the questions start in your 20s and end when you've acquiesced or aged, although having kids is not a given or a thing-by-committee. So how do you quiet the busybodies and make the right decision for yourself?
First, says Davidson, ask yourself if you even want children, and after you've looked inward, "it's worth looking outward" at expectations, culture, and things that "shape our understanding of parenthood." Ask around, to see why others had children but don't be surprised if you get cliches. Throw out the idea that children fulfill you or that they'll take care of you when you're old. Know that genetics, religion, and your parents' parenting styles will affect you; and that if you're queer or Black, there'll be other factors involved in having and raising a child.
Should you decide to the positive, you may still have reservations.
Don't give in to the romance of having kids; it's hard work, and expensive in both money and time. Remember that perceptions of good parenting have "shifted over time" and that having a childhood exactly like yours probably won't be an option for your kids. If you have a partner, communicate your thoughts, hopes, and divisions of household labor and childcare.
Finally, decide how you're going to become a parent. Will you give birth, choose IVF, adopt, foster, or kick the decision down the road?
Says Davidson, the mere ability to ask these questions and decide "is in many ways a privilege."
Chances are that if you hear a screaming baby, you have one of two reactions: you cringe and look for an exit, or you notice and shrug. Either way, "So When are You Having Kids?" is a book for you.
There are many, many parenting books on miles of shelves, and a number of books on being childless, but author Jordan Davidson pulls the two subjects together here with thoughtfulness, candor, inclusiveness, and a refreshing lack of judgment. This is a book that doesn't promise answers, though: it's meant to give readers – whether they want kids, don't, or are ambivalent – an in-one-place, balanced look at myths, truths, pros, cons, and rarely-considered points for an informed decision. It also, perhaps most importantly, offers comforting reminders that there is no right or wrong, no matter what Mom says.
"So When are You Having Kids?" is like having a big sister to bounce ideas with, or a break-out session in your living room. It's like asking Baby Maybe questions you didn't know you had. It's help when you need it in that department.
The Blade may receive commissions from qualifying purchases made via this post.
Hoover is a conflicted, flawed human in new biography
'G-Man' explores how he created an unrivaled personal fiefdom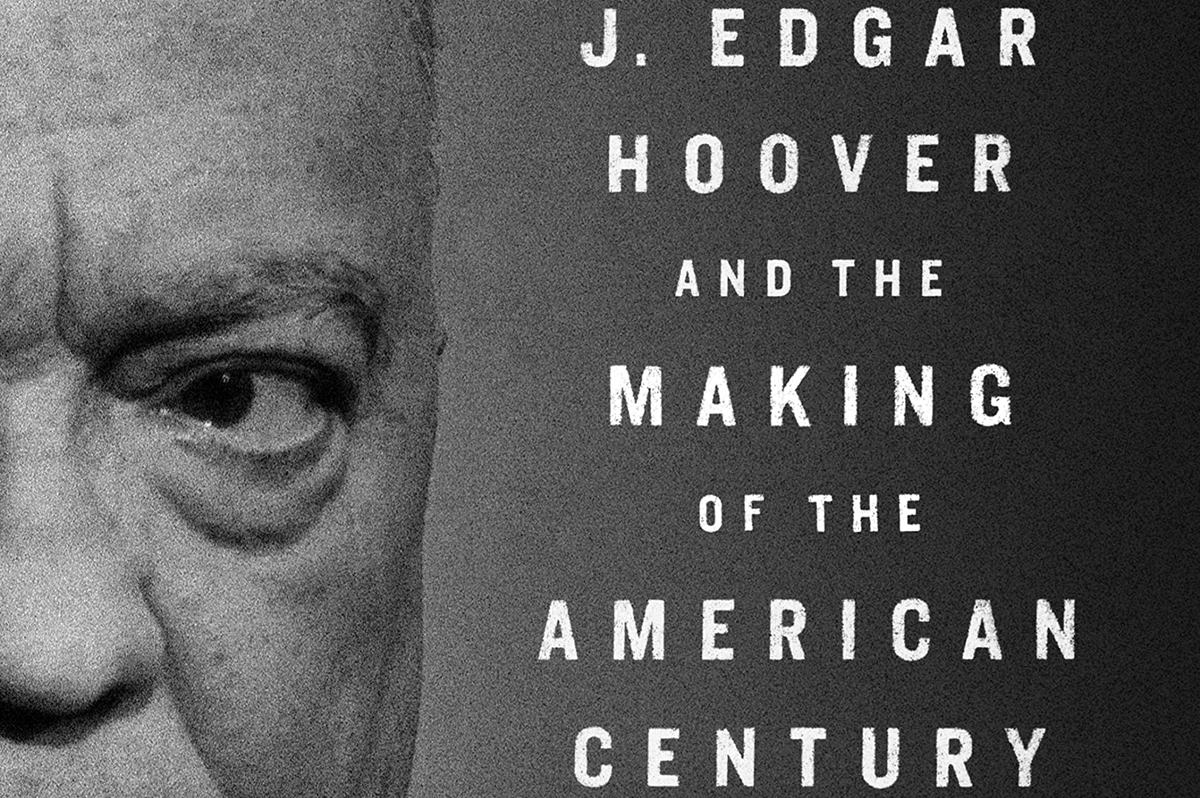 'G-Man: J. Edgar Hoover and the Making of the American Century'
By Beverly Gage
c.2022, Viking
$45/837 pages
"We're sorry we can't be in the front row to hiss — no kiss you," two fans wrote in a telegram to Ethel Merman in the 1930s when they couldn't make the opening of one of her shows.
The Merman friends were J. Edgar Hoover and his "right-hand man" Clyde Tolson.
"G-Man: J. Edgar Hoover and the Making of the American Century" by Yale historian Beverly Gage is the first biography of Hoover to appear in 30 years. Gage has done the unimaginable. She makes you want to read about J. Edgar Hoover. "G-Man" won't make you wish you were one of Hoover's BFFs. It'll compel you to see Hoover, not as a villainous caricature, but as a conflicted, flawed human being.

"G-Man" is not only a fascinating bio of Hoover, who directed the FBI from 1924 until the day he died on May 2, 1972 at age 77. It's a page-turning history of the United States in the 20th century.
Hoover, who played a key role in the "lavender scare" of the 1950s, hated and harassed Martin Luther King, Jr. and engaged in an anti-Communist crusade, has "emerged," Gage writes, "as one of history's great villains, perhaps the most universally reviled American political figure of the twentieth century."
In "G-Man," Gates, drawing on recently released files, tells the story of how Hoover came to power and used the tools of the "administrative state," to, as Gage writes, "create a personal fiefdom unrivaled in U.S. history."
But, Gage makes clear, it's a misreading of American history to think that Hoover was a lone, evil rouge.
During his time as FBI director, Hoover had the support of eight presidents (four Democrats and four Republicans) and of Congress. Gage documents how much of the American public, for most of Hoover's 48 years as FBI director, shared his racist, homophobic and rabidly anti-Communist views.
Hoover, a life-long D.C. resident, "embodied conservative values ranging from anti-Communism to white supremacy to a crusading and politicized interpretation of Christianity," Gage writes.
"Far from making him a public scourge," she adds, "these two aspects of his life garnered him the admiration of millions of Americans, including many of the country's leading politicians, for most of his career."
Hoover never openly identified as gay. He sent FBI agents out to warn anyone gossiping that he was gay to stop spreading rumors. Once, Hoover learned a D.C. bakery employee had said he'd "heard the director is a queer,'" Gage reports. Hoover dispatched FBI agents, Gage writes, "to threaten and intimidate him into silence."
There's no evidence of Hoover having sex with another man. A story (told in an earlier bio) of Hoover wearing a dress at a gathering lacks credibility, Gage says. Because the woman who told the anecdote had been arrested for perjury.
But, using sources that weren't available to previous biographers, Gage argues persuasively that Hoover and Tolson were for decades what we would call, today, a same-sex couple.
Beginning in 1935, Hoover and Tolson plunged into a whirl of nightlife – going to nightclubs and hanging with celebrities, Gage reports.
Hoover kept some things about his relationship with Tolson private, Gage writes, "yet what is most striking about their budding relationship is not its furtive quality but its openness, vitality, and broad social acceptance."
Hoover and Tolson vacationed together yearly in Florida and California.
Officially, their friends and colleagues, said the couple was "too masculine" to be queer, Gage writes, "reflecting a mid-century view of male homosexuality as something for 'sissies' and outliers."
But, "Everybody knew about J. Edgar Hoover," Gage reports Ethel Merman recalled decades later of Hoover in the 1930s. "A lot of people have always been homosexual. To each his own."
Neither Tolson or Hoover married or thought about marrying a woman. When Hoover died, he left most of his estate to Tolson. We don't know what they did in the bedroom, Gage says, but Hoover and Tolson behaved like spouses.
Unfortunately, Hoover's feelings for Tolson didn't stop him from playing a crucial part in the "lavender scare" or from having the FBI monitor the D.C. chapter of the Mattachine Society.
"G-Man" documents Hoover's racism in sobering detail. Gates doesn't downplay Hoover's racism, role in the 1919 or 1950s red scare; lavender scare; or harassment of Vietnam war protesters.
In "G-Man," Gage helps us understand how Hoover's views were formed: from his shame at having a mentally ill father to the "muscular, masculine" Christianity of his childhood to his life-long connection to Kappa Alpha, a racist George Washington University fraternity that believed in the "Lost Cause" of the South.
"G-Man"is an illuminating and engrossing read – with movie stars, history, gangsters and a humanized villain.
The Blade may receive commissions from qualifying purchases made via this post.
New book 'Mad Honey' packed full of surprises
Teen relationships, family secrets explode in story you will savor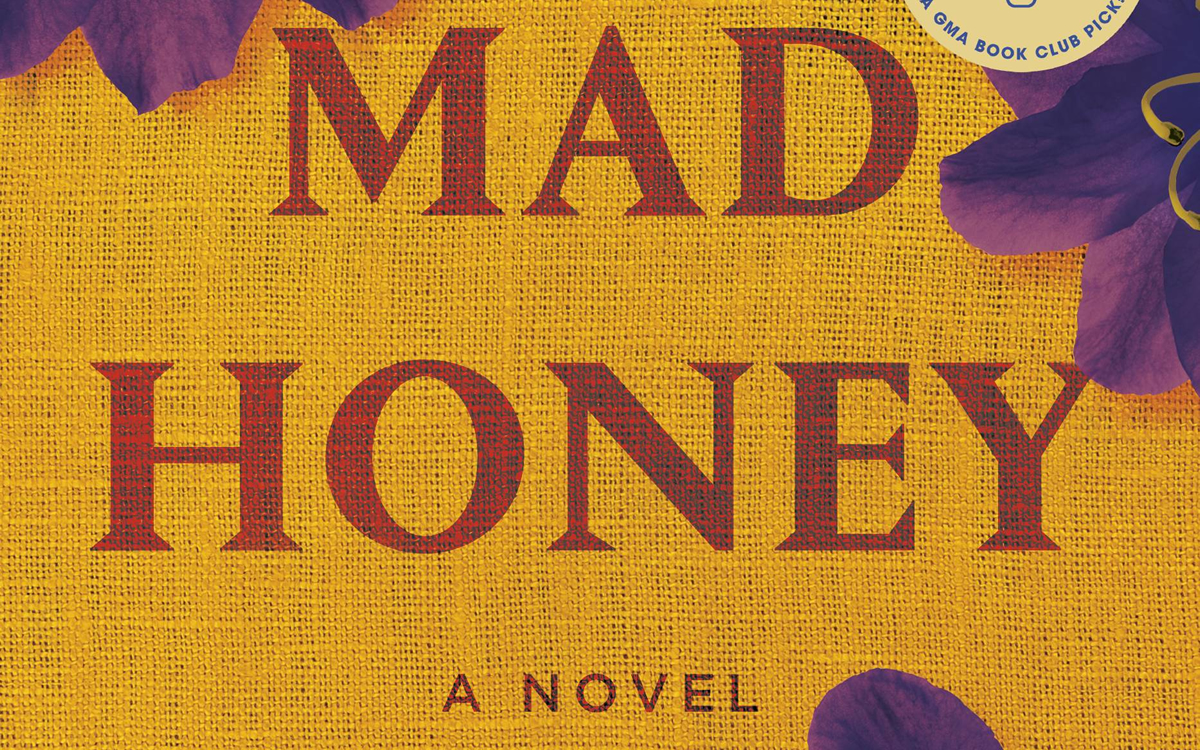 'Mad Honey'
By Jodi Picoult and Jennifer Finney Boylan
c.2022, Ballantine Books
$29.99/464 pages
You've never been one to follow all the buzz.
Gossip is not very reliable anyhow, and you have better things to do than celebrity watch. This star does that, and that star's embroiled in scandal, nobody has any privacy anymore. Nah, that ho-hum has never been your thing. As in the new novel "Mad Honey" by Jodi Picoult and Jennifer Finney Boylan, the hive is rarely right.
If you move slow enough and don't make any sudden moves, honeybees are generally peaceful creatures. Olivia McAfee knows this, and that's why she often visits her hives without a protective suit: she's relatively sure she won't get stung.
That's not the case when it comes to her son, Asher. A senior in high school, her 18 year old can be prickly sometimes, and sometimes, stings are part of parenting a teenager. This, Liv knows, is one of those times: Asher's in love, and it's not going well.
Nineteen-year-old Lily Campanello arrived in town with her mother at the end of the summer and she and Asher have had a stormy relationship since they started going out. Liv hates to see Asher so upset, but she knows that love is complicated. She loved Asher's father, despite that she spent too much time hiding the bruises she got from him.
Asher knew he'd messed up.
When he found Lily's father, a man she hadn't seen in years, he'd meant to surprise her but the surprise was on Asher: Lily was angry and she wouldn't exactly say why. She just walked, almost ran, away and she wouldn't talk about it. She wouldn't even answer Asher's texts and now he was getting angry. Should he worry about her, or just go to her house?
He chose the latter.
It was the middle of the night when the police came for him. They handcuffed Asher before they gave him his shoes, and hauled him away without a coat on a freezing night.
Olivia McAfee knows that mad honey is the result of bad foraging. It should be sweet, but it's deadly. By the time you realize that, there's no going back.
You know how your mind tries to figure out the ending of a book long before you're even a third of the way there? Curiously, that doesn't happen with "Mad Honey." The story is too enjoyable not to savor and besides, you know what's going to happen anyway, right?
Or not.
Nope, authors Jodi Picoult and Jennifer Finney Boylan sneak a two-fer surprise inside this book: the first one explodes with the force of a beehive full of nitroglycerin. The second is that you'll still be left feeling smug enough to think you know how this culminates. Or not, but still: more distractions, more mini-explosions unspool with the right frequency to keep you happily eager to see how wrong you were.
This is one of those novels that's done before you're ready for it, leaving you slack-jawed when you close the back cover. "Mad Honey" is pretty sweet. Read it, and you'll bee very happy.
The Blade may receive commissions from qualifying purchases made via this post.