March 9, 2019 at 7:04 am EST | by Staff reports
Cannabis Culture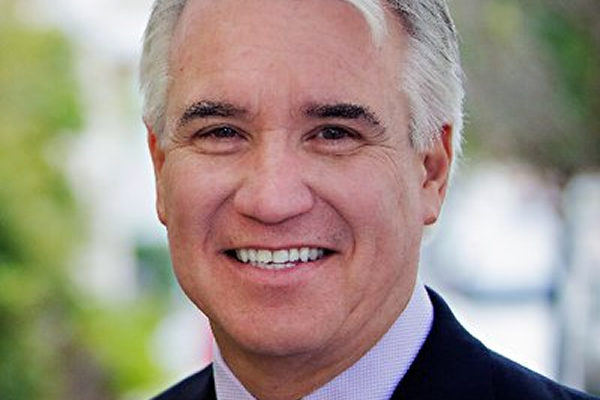 San Fran to expunge 9,000 marijuana convictions
San Francisco — The Office of the San Francisco District Attorney has announced that it will automatically expunge more than 9,000 marijuana-related convictions.
Last February, city officials announced efforts to proactively review and vacate past marijuana-related crimes. To date, the office has sealed several thousand cases and is taking actions to re-sentence an estimated 5,000 additional felony cases. On Monday, officials said that they have identified a total of 9,362 convictions eligible for expungement.
"It's incumbent that we, as law enforcement leaders, continue to evolve how we advance fairness and public safety in our respective communities," San Francisco District Attorney George Gascón said. He added, "It [is] the morally right thing to do."
In October, state lawmakers approved legislation requiring "the Department of Justice, before July 1, 2019, to review the records in the state summary criminal history information database and to identify past convictions that are potentially eligible for recall or dismissal of sentence, dismissal and sealing, or redesignation pursuant to AUMA (the Adult Use Marijuana Act)."
Retail marijuana sales pass $6 billion in Colo.
DENVER — More than $6 billion of cannabis and cannabis-infused products have been legally sold by licensed retailers in Colorado since 2014, according to data provided by the Colorado Department of Health. Colorado became the first state to permit licensed marijuana sales on Jan. 1, 2014.
In 2018, total retail sales revenues were more than $1.5 billion, a figure that was largely in line with 2017 sales data. It is more than double the amount of revenue reported in 2014. The majority of retail sales were purchased by recreational marijuana consumers.
According to data compiled earlier in the month by the Institute on Taxation and Economic Policy, state and local excise taxes collected on retail adult use cannabis sales nationwide surpassed $1 billion in 2018 — a 57 percent increase over 2017 levels.
Lenient laws not associated with higher pot use: study
KENT, U.K. — Changes in the legal status of marijuana are not associated with an increased likelihood that more adolescents will consume it, according data published in the International Journal of Drug Policy.
A University of Kent professor of sociology and social research analyzed three separate waves of global marijuana use data from 38 countries over a period of nine years. The author reported, "[D]ata do not reveal a statistically significant association between policy 'liberalization' and higher odds of increased cannabis use."
The findings are consistent with those of several prior studies finding that changes in marijuana's legal status in jurisdictions in the United States is not associated with upticks in either teens' use of cannabis or access to it.
Del. AG calls for civil penalties for pot violations
DOVER, Del. — Delaware prosecutors will no longer be encouraged to pursue criminal charges against those who possess marijuana for personal use, according to guidelines issued last week by the state's new Attorney General, Kathleen Jennings.
In a Feb. 15 memorandum, Jennings called for sweeping changes to help prioritize resources toward the prosecution of violent criminal offenders and away from non-violent defendants. These changes include encouraging prosecutors and "police agencies to expand the use of civil citations [for] marijuana possession in lieu of criminal arrest."
News radio station WHYY reports that the decriminalization policy will apply to possession cases involving up to 175 grams of cannabis.
Under state law, the possession of up to one ounce of cannabis is a civil violation. By contrast, offenses involving the possession of marijuana in greater amounts (between one ounce and six ounces) are classified as criminal misdemeanors punishable by up to three months in jail and a criminal record.
The Attorney General's actions to cease criminally prosecuting minor marijuana possession offenses are similar to steps recently taken by municipal law enforcement officials in other jurisdictions, including Baltimore, St. Louis, and Philadelphia.
Cannabis Culture news in the Blade is provided in partnership with NORML. For more information, go to NORML.org or contact Paul Armentano, NORML deputy director, at [email protected].