August 9, 2019 at 8:00 am EDT | by Philip Van Slooten
Calendar: Aug 9-18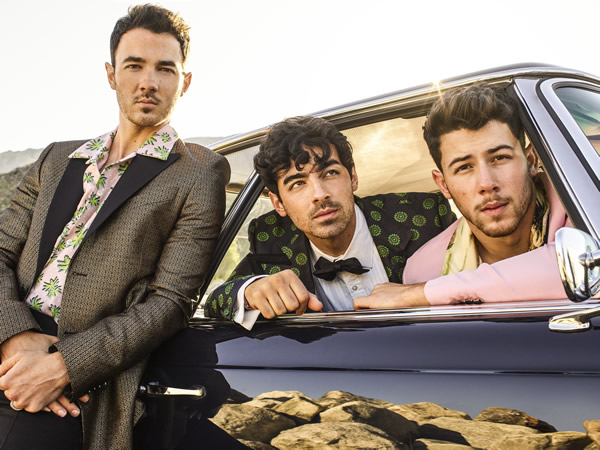 Friday, Aug. 9
"A Tribute to the Music of Aretha Franklin" featuring R&B recording artist Amaya Taylor is tonight at 8 p.m. at the Bethesda Blues and Jazz Supper Club (7719 Wisconsin Ave., Bethesda, Md.). Taylor and the Brencore Allstars band will honor Franklin's musical legacy throughout the evening by performing many of her greatest songs such as "A Natural Woman," "Until You Come Back to Me," "Rock Steady" and more. Tickets are $40 and are available on instantseats.com. 
Saturday, Aug. 10
Arty Queers presents D.C.'s LGBT art market today 11 a.m.-5 p.m. at the D.C. Center (2000 14th St., N.W.). Arty Queers is the D.C. Center's monthly indoor art market featuring original artwork for sale including paintings, pottery, photography, jewelry, glass work, textiles and clothing. The market is held the second Saturday each month and features art created by local artists. For more information, visit thedccenter.org. 
Sunday, Aug. 11
Partners of Transmasculine Folx, a support group for partners of trans men, assigned-female-at-birth nonbinary, two-spirit and gender-expansive individuals, meets tonight and every second Sunday from 5-7 p.m. at Whitman-Walker Health (1525 14th St., N.W.). The event is free and open to partners of all genders. ASL interpretation provided. For more information visit dcats.org.
Monday, Aug. 12
Today starts Metropolitan Washington Restaurant Week which runs August 12-18. At about 100 participating restaurants, lunch and brunch are $22 while dinner is $35. Claudia's and the Hamilton in downtown D.C., Ambar in Arlington, the Riggsby in Dupont Circle and Sushiko in Chevy Chase all a few of the many restaurants and bistros showcasing a variety of cuisine at a shared price. Book reservations at opentable.com.
Tuesday, Aug. 13
The iconic band Heart continues their "Love Alive Tour" tonight at 7 p.m. at Merriweather Post Pavilion (10475 Little Patuxent Pkwy, Columbia, Md.). Tickets start at $29.50 on ticketmaster.com. Formed by sisters Ann and Nancy Wilson, the Rock and Roll Hall of Fame-inducted group pioneered the female-fronted rock band sound and has endured for four decades, earning them four Grammy nominations, over 35 million records sold, ten top 10 albums and a star on the Hollywood walk of fame. Fans will be sure to enjoy hits such as "What About Love," "Never" and "These Dreams." Visit merriweathermusic.com for more information. 
Canadian singer, songwriter and model Shawn Mendes comes to Capital One Arena (610 F St., N.W.) tonight for "Shawn Mendes: The Tour." Tickets start at $59; show begins at 7:30 p.m. Mendes first gained a following on the video-sharing app Vine and has since released three albums, headlined three world tours and received numerous awards, including two Grammy nominations. For tickets and information, visit ticketmaster.com.
Wednesday, Aug. 14
The Big Gay Book Group will discuss "A Ladder to the Sky" by John Boone at 1800 K street, suite 1000 tonight at 7 p.m. This new novel by the New York Times-bestselling author of "The Boy in the Striped Pajamas" is a seductive psychodrama following a gay German novelist who will stop at nothing in his pursuit of fame. RSVP to biggaybookgroup@hotmail.com. Newcomers are always welcome. 
The Lambda Bridge Club meets 7:30 p.m. tonight at the Dignity Center (721 8th St., S.E.) for duplicate bridge. No reservations are needed and newcomers are welcome. Phone 202-841-0279 if you need a partner.
The D.C. Area Transmasculine Society (DCATS) hosts its monthly transmasculine and nonbinary social hour tonight starting at 6 p.m. at Red Bear Brewing (209 M St., N.E.). The event is 17-and-older and open to the public. For more information, visit dcats.org.

Thursday, Aug. 15
The Jonas Brothers perform tonight starting at 7:30 p.m. at the Capital One Arena (601 F St., N.W.). Tickets for their "Happiness Begins Tour" start at $84.95 and audiences can be sure to enjoy favorites such as "Burnin' Up," "When You Look Me in the Eyes" and "That's Just the Way We Roll." Tickets and information available on ticketmaster.com.