New Pet Shop Boys album brings Berlin trilogy to satisfying close
Price-produced 'Hotspot' is both wistful and in the moment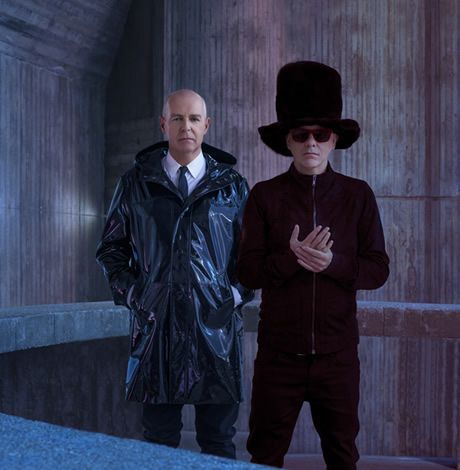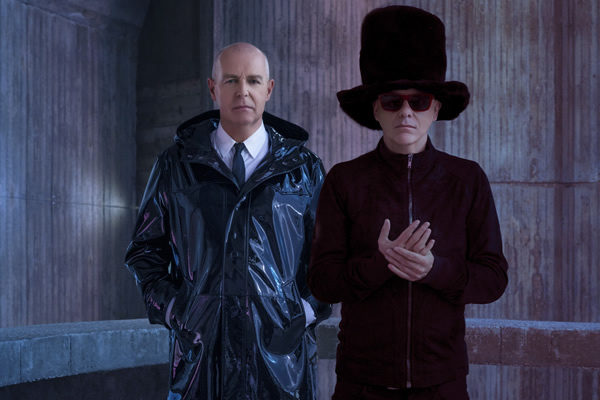 "Hotspot," Pet Shop Boys' much-anticipated 14th studio album, was released last week on x2 Records/Kobalt. On this outing, which rounds out the intended trilogy of albums with producer Stuart Price (after 2013's "Electric" and 2016's "Super"), Neil Tennant (who's openly gay) and Chris Lowe present us with a buffet of songs that are both fresh and familiar, hypnotic and pensive. "Hotspot" juggles living-in-the-moment anthems with narratives of wistful reflection.
Giving us a little more mood than its two predecessors, but mercifully not straying too far into "Elysium" (2012) territory (that had many wondering whether Neil and Chris were calling it a day), "Hotspot" gives both casual PSB listeners and the endearingly dubbed "Petheads" plenty to celebrate.
Peppered with nods to Berlin, opener "Will-o-the-Wisp" is a pulsing lament on a former paramour trading reckless for respectable, much to the dismay of Tennant ("You were always such a free spirit/Aren't you getting bored?"), whose candor and persistent yearning are underscored by the squealing sounds of the U-Bahn.
Released last September, "Dreamland" is the first single, featuring a collaboration with synth-pop band Years & Years. As the name suggests, "Dreamland" is a utopia-like, otherworldy place, a better, more welcoming place full of hope and promise. Delivered with a punchy groove, the weighty messaging and not-so-subtle lyrics around a "free land and they welcome everyone to stay," "leaving all our worries behind" and not needing a visa to move freely alludes to the continuing global tensions around borders, access and acceptance.
Featuring Bernard Butler (Suede, The Tears, McAlmont & Butler) on acoustic guitar, "Burning the Heather," as the melancholy second single, sees a misunderstood Tennant contemplating his life's journey and where he might find himself next, which is anyone's guess: "I am a stranger in this town but that's as far as it goes and where I am bound no one knows." The delicately haunting "Heather" is reserved in the tracklisting as the closing ballad (if you're playing straight through and are not a "shuffle play" listener), artfully anchoring the end of the album in third-act introspection.
New single "Monkey Business" is all attitude, hyper-confidence and bloated self-importance ("people tell me I'm a legend round these parts") but this track is pure disco-dosed fun, punctuated with hand claps and full of the-night-is-young optimism and antics with assuredly questionable consequences ("we're gonna have a party where we all cross the line"). This wonderfully infectious song is what you're playing on repeat as you're mixing your Saturday night pregame cocktails.
Weaving these singles together is an assortment of "all-the-feels" ballads such as "You Are the One," so earnest in its declaration of love, and "Only the Dark," so atmospherically 1980s it could have been plucked directly from some beloved coming-of-age film; it's an expression of tenderness and contentment, with Tennant sweetly reassuring "You're all that I want/it's all that I need/to be here with you," and funky up-tempo dance gems found in the '90s-throwback bliss of "Happy People" and "I Don't Wanna," the stylistic counterpart to "Monkey Business," even if the music belies the subject matter. Tennant's subject is insecure, introverted and simply doesn't wanna go dancing, but this song is absolutely meant to be danced to, perhaps he might come around?
"Wedding in Berlin," the final track, wraps up "Hotspot" with a positive message and a surprise appearance by Mendelssohn's "Wedding March" but comes across as an uninspired effort without much lyrical or emotional depth.
Without question, "Hotspot" is an overall win, an absolute treat to spend time with and a satisfying conclusion to their Price collaboration. No matter what direction they head next, Pet Shop Boys are still here, still relevant, still masters at balancing powerful pop with insightful message, here with a little more gravitas. Don't sleep on this beautifully executed album.
Rapper DaBaby pulled by Lollapalooza over homophobic comments
"Lollapalooza was founded on diversity, inclusivity, respect, and love. With that in mind, DaBaby will no longer be performing."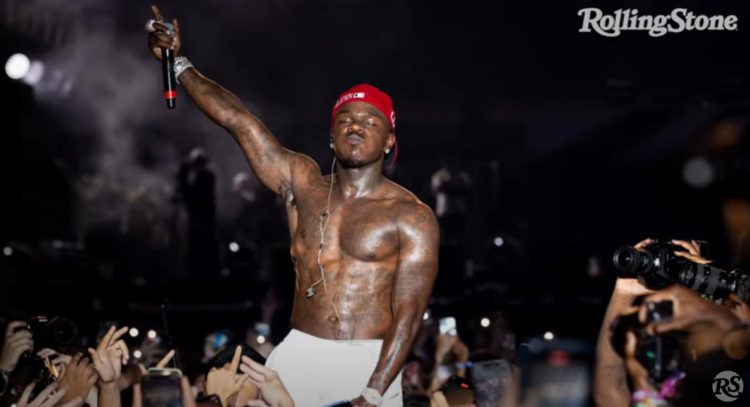 CHICAGO – In an announcement Sunday morning, the organizers of Chicago's Lollapalooza Music Festival said they had pulled artist DaBaby from tonight's closing show after a series of public homophobic remarks by the rapper last weekend in Miami at the Rolling Loud music festival.
On Twitter Lollapalooza officials wrote; "Lollapalooza was founded on diversity, inclusivity, respect, and love. With that in mind, DaBaby will no longer be performing at Grant Park tonight. Young Thug will now perform at 9:00pm on the Bud Light Seltzer Stage, and G Herbo will perform at 4:00pm on the T-Mobile Stage."
Lollapalooza was founded on diversity, inclusivity, respect, and love. With that in mind, DaBaby will no longer be performing at Grant Park tonight. Young Thug will now perform at 9:00pm on the Bud Light Seltzer Stage, and G Herbo will perform at 4:00pm on the T-Mobile Stage. pic.twitter.com/Mx4UiAi4FW

— Lollapalooza (@lollapalooza) August 1, 2021
The Grammy-nominated rapper's comments onstage at the Miami festival last weekend brought swift condemnation from other artists in the music industry including British Rockstar Elton John and Madonna among many others.
In the middle of his set last weekend in Miami the rapper told the crowd, "If you didn't show up today with HIV/AIDS, or any of them deadly sexually transmitted diseases, that'll make you die in two to three weeks, then put your cellphone lighter up! Ladies, if your pussy smell like water, put your cellphone lighter up! Fellas, if you ain't sucking dick in the parking lot, put your cellphone lighter up!"
DaBaby later issued an apology via Twitter that read, "Anybody who done ever been effected by AIDS/HIV y'all got the right to be upset, what I said was insensitive even though I have no intentions on offending anybody. So my apologies" However, the addendum in the same tweet of; "But the LGBT community… I ain't trippin on y'all, do you. y'all business is y'all business." was immediately decried as further proof of the rapper's intolerance of the LGBTQ community.
Anybody who done ever been effected by AIDS/HIV y'all got the right to be upset, what I said was insensitive even though I have no intentions on offending anybody. So my apologies 🙏🏾

But the LGBT community… I ain't trippin on y'all, do you. y'all business is y'all business.

— DaBaby (@DaBabyDaBaby) July 27, 2021
Michael J. Stern, a Los Angeles attorney and a former federal prosecutor who is now a noted featured columnist for USA Today blasted DaBaby's 'apology;'
Yeah, we've got the right to be upset.

We've also got the right to refuse to accept an apology that was prompted by public outcry and not a genuine understanding of, and remorse for, the horrific things you said.

— Michael J. Stern (@MichaelJStern1) July 28, 2021
In his response to Dababy's remarks Elton John, who founded the Elton John AIDS Foundation in 1992, a nonprofit organization which funds frontline partners to prevent infections, fight stigma and provide care for the most vulnerable groups affected by HIV, responded in a lengthy series of tweets:
(2/5)

👉 HIV has affected over 70 million people globally: men, women, children and the most vulnerable people in our communities.

— Elton John (@eltonofficial) July 28, 2021
(4/5)

👉 You can live a long and healthy life with HIV. Treatment is so advanced that with one pill a day, HIV can become undetectable in your body so you can't pass it onto other people.

— Elton John (@eltonofficial) July 28, 2021
(5/5)

👉 Homophobic and HIV mistruths have no place in our society and industry and as musicians, we must spread compassion and love for the most marginalised people in our communities.

A musician's job is to bring people together.

— Elton John (@eltonofficial) July 28, 2021
Madonna took to her Instagram telling the rapper to "know your facts," before spreading misinformation.
"AIDs is not transmitted by standing next to someone in a crowd," she wrote on Instagram. "I want to put my cellphone lighter up and pray for your ignorance, No one dies of AIDS in 2 or 3 weeks anymore. Thank God."
This year's Lollapalooza festival, which is one of the first major festivals to return in full force since the start of the coronavirus pandemic in the United States, concludes Sunday with headlining performances by musical acts Brockhampton, the Foo Fighters, and Modest Mouse.
Dua Lipa 'Horrified' at DaBaby's Homophobic Remarks at Rolling Loud | RS News 7/28/21
Greyson Chance releases 'Trophies' in time for Pride
Chart-topping singer-songwriter pushes envelope on musical boundaries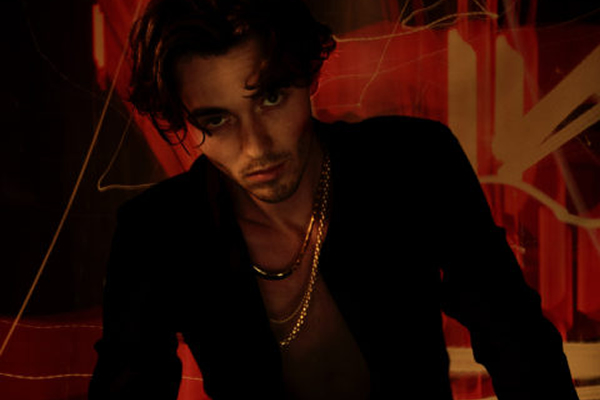 As the tall slender dark-haired young musician prepares for a sound check on stage preparing for his Oklahoma City Pride debut, back in Los Angeles his team released his highly anticipated new album via all digital and streaming platforms.
Greyson Chance, a critically acclaimed, chart-topping and singer-songwriter, with this new album Trophies- a follow up to his 2019's critically praised 'portraits' EP, continues to display sharp writing chops, as well as his ability to push the envelope on his own musical boundaries.
From his recently released, dance-inspired hit "Hellboy" to his latest uplifting anthem "Nobody," to the beautifully arranged, emotion-provoking ballad "Violet," the piano aficionado openly takes listeners on a tour of his life.
Friday is also the day Chance gets back on the road for his Trophies World Tour, starting in his hometown with the headlining spot at Oklahoma City's Pride Festival. Additional summer dates include shows in major cities across North America, as well as, European and South American dates to follow in the fall and winter of this year.
Chance will also embark on a second round of North American dates set for January 2022; full tour schedule below for reference.
TROPHIES releases after a long-awaited break for Chance. He last released his current single and dance-inspired anthem "Hellboy" after a strong slate of single releases through the pandemic, including well-received titles "Boots," "Dancing Next To Me," the revealing "Bad to Myself," in which Chance opened up about his battle with an eating disorder, and this past January's "Holy Feeling." Chance's last EP was 2019's critically acclaimed portraits, which to date has accumulated over 40 million streams, and topped #5 on iTunes' Pop Charts, #1 on Apple's Music Breaking Pop Playlist, and #3 on Apple Music's Best of the Week Playlist upon its release. A portraits Word Tour followed that included 50+ sold out dates in North America, Europe, SE Asia, and China.
TROPHIES is available now on all streaming platforms. TROPHIES North American tour dates:
July 07 – Tampa – Crowbar
July 08 – Orlando – The Social
July 09 – Atlanta- Masquerade
July 10 – Charlotte – Neighborhood Theatre
July 15 – Richmond – Canal Club
July 16 – Washington DC – Union Stage
July 17 – Nashville – The High Watt
July 23 – Indianapolis – The Irving Theatre
July 24 – Detroit – Magic Stick
July 25 – Grand Rapids – The Stache at Intersection
July 29 – Des Moines – xBK Live
July 30 – Milwaukee – Miramar Theatre
July 31 – Minneapolis – Studio B – Skyway Theatre
August 4 – Chicago – Lincoln Hall
August 5 – Lawrence – The Bottleneck
August 6 – Austin – The Parish
August 7 – Dallas – Trees
August 11 – El Paso – Ricky D's
August 12 – Phoenix – Crescent Ballroom
August 13 – Salt Lake City – The Complex
August 14 – Denver – The Bluebird
Demi Lovato comes out as gender non-binary in Twitter announcement
In 2017 Lovato had invited Danica Roem, the 1st openly trans lawmaker in Virginia to the American Music Awards to speak out against bullying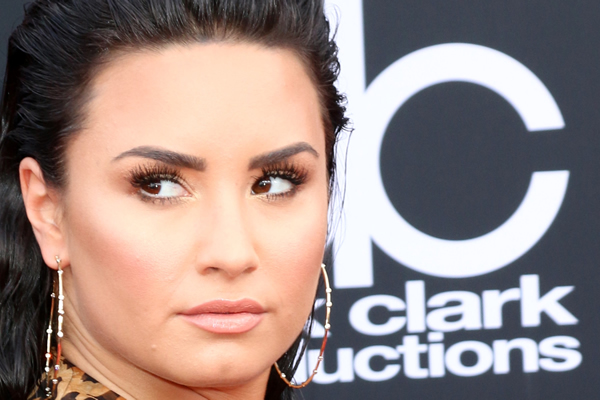 STUDIO CITY – In an announcement Wednesday, two time Grammy nominee, actor and singer-songwriter Demi Lovato revealed that they are identifying as gender non-binary. Taking to their Twitter account, the 28 year-old Lovato said; "The past year and a half, I've been doing some healing and self-reflective work. And through this work, I've had this revelation that I identify as non-binary," they said in the video. "With that said, I'll officially be changing my pronouns to they/them."
They went on to note, "I feel this best represents the fluidity I feel in my gender expression and allows me to feel most authentic and true to the person I both know I am and am still discovering."
Not only has my life been a journey for myself, I was also living for those on the other side of the cameras.

— Demi Lovato (@ddlovato) May 19, 2021
They continued in the thread adding; " I'm doing this for those out there that haven't been able to share who they truly are with their loved ones. Please keep living in your truths & know I am sending so much love your way xox"
Lovato also expressed gratitude to the various LGBTQ advocacy groups for their support; "Thank you for your love & support today. Here are a few great organizations and leaders who actively offer education and support:"@glaad, @HRC. @TrevorProject, @LALGBTCenter, @alokvmenon, @mattxiv, @them.
In November of 2017, Lovato invited Virginia Democratic State Delegate Danica Roem, the first openly transgender person seated in a state legislature, to walk the American Music Awards red carpet with them to speak out against bullying. Lovato and Roem were brought together as part of GLAAD's Together initiative, a campaign for all marginalized communities to stand together.