March 13, 2020 at 4:25 pm EDT | by Brian T. Carney
SPRING ARTS 2020: Something old, something new on TV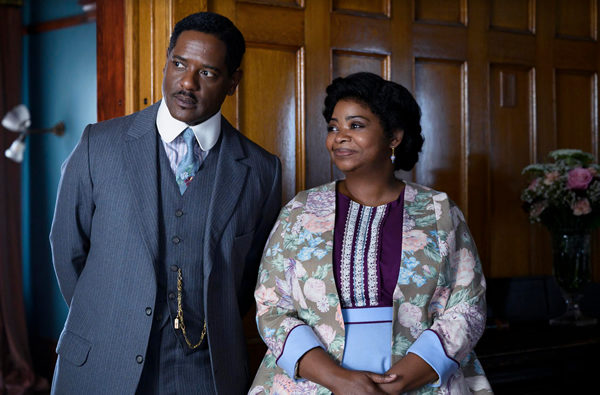 The spring television season will be a chance for LGBT fans to say goodbye to some old favorites and to try out some interesting new broadcast and streaming movies and shows.
After 11 successful seasons, the ABC sitcom "Modern Family" is going off the air April 8. The extended eccentric Pritchett clan included gay attorney Mitchell (played by out actor Jesse Tyler Ferguson) and his husband Cam (Eric Stonestreet), a flamboyant teacher and football coach. A spin-off series is reportedly in the works, but it's not clear whether or not Cam, Mitchell and their adopted daughter will be involved.
On April 9, the ground-breaking NBC series "Will & Grace" will shutter after 11 seasons (eight in its initial run and three in revival). Although some LGBT audiences objected to what they considered stereotypical characters, the series made huge strides in the representation of gay people on the small screen.
Other shows with significant LGBT characters that are scheduled to end this spring include "Empire" on Fox (May 12), ABC's "How to Get Away with Murder" (May 14) and "Supernatural" on the CW (May 18).
The final episode of the award-winning comedy "Schitt's Creek," written by and starring out artist Daniel Levy, will air on Pop TV and the CBC on April 20. Netflix has not yet announced when it will air the final season of the popular show.
Netflix is also ending "GLOW" and "Dear White People" although final air dates have not yet been announced. ABC is shutting down "Agents of S.H.I.E.L.D." sometime this year.
Meanwhile, the spring television season is off to a horrific start with "Scream, Queen! My Nightmare on Elm Street." The documentary examines the homoerotic overtones and homophobic reception of the 1985 thriller "Nightmare on Elm Street 2: Freddy's Revenge" and features out actor Mark Patton who starred in the controversial (and campy) horror classic. The movie has dropped on several streaming platforms and may get a theatrical release.
Also underway is the darkly comic "These Thems" which explores the intersectional issues facing marginalized communities. The show features queer, trans and nonbinary actors playing queer, trans and nonbinary roles and every crew member identifies as a member of a marginalized group.
PBS will run a 50-minute documentary March 27 about nationally renowned Chef Patrick O'Connell and his empire The Inn at Little Washington in small town Virginia. "The Inn at Little Washington: a Delicious New Documentary" follows the gay-owned Inn's "quirky cast of characters on their journey to obtaining a third Michelin star."
Over on Dekkoo (and other platforms), "Strange Hearts" examines the unexpectedly interconnected lives of three queer characters from wildly different backgrounds. Created by Kevin James Thornton, the web series premiered March 12.
Out writer and actor Lena Waithe joins the cast of "Westworld" when it returns to HBO for season three on HBO on March 15. Set at the intersection of the near future and the imagined past, the acclaimed series is set in a Wild West theme park where human-like androids fulfill the fantasies of the human guests.
On March 16, the six-episode mini-series "The Plot Against America" premieres on HBO. Based on the novel by Philip Roth and starring John Turturro, Zoe Kazan and Winona Ryder, the show depicts an alternative history where xenophobic populist Chares Lindbergh defeats Franklin D. Roosevelt in the 1940 presidential election and turns the United States towards fascism.
Freeform's "Motherland: Fort Salem" also explores an alternative version of American history. Set in a present-day America where gender roles are flipped and witches ended their persecution by forming an elite fighting squad to protect the country, the 10-episode dramatic series follows three female recruits through basic training and deployment against a terrorist threat. Lesbian relationships are featured prominently.
Based on the best-selling novel by Celeste Ng, Hulu's "Little Fires Everywhere" (March 18) follows the intertwined lives of Elena Richardson (Reese Witherspoon) and the enigmatic Mia Warren (Kerry Washington) who reveals dark family secrets.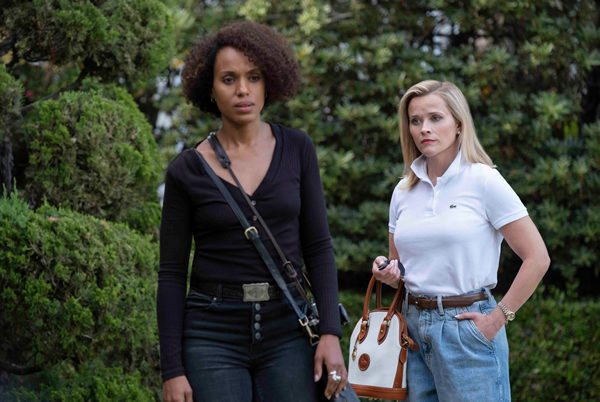 Mae Martin is the creator and star of Netflix's "Feel Good" (March 19). In this semi-autobiographical six-part series, Mae plays a stand-up comic and recovering addict gingerly entering into a new relationship with George (Charlotte Ritchie). The show is a touching and funny portrait of two young women navigating the modern-day landscape of love, addiction and sexuality while and trying to form a meaningful and lasting connection.
Academy Award winner Octavia Spencer stars in Netflix's "Self Made," a four-episode biographical mini-series inspired by the life of the famous African-American entrepreneur Madam C.J. Walker.Directed by Kasi Lemons ("Harriet") and DeMarie Davis, the supporting cast includes Blair Underwood, Tiffany Haddish, Carmen Ejogo and Garrett Morris (March 20).
Two movies featuring LGBT talent are slated to start streaming on April 3. Written by and starring Sean Hayes ("Will & Grace"), "Lazy Susan" is about a spectacularly unmotivated women for whom doing nothing is absolutely exhausting. "Almost Love," a popular offering from the queer festival circuit, is an ensemble comedy about romance in the smartphone era. Both movies may also get theatrical releases.
On the lighter side, HBO's "We're Here" is a six-part unscripted series that brings drag shows to small-town America. In each episode, renowned drag queens Bob the Drag Queen, Eureka O'Hara and Shangela Laquifa Wadley recruit small-town residents across America to participate in a one-night-only drag show. The famous performers will inspire and teach their own "drag daughters" to step outside their comfort zone for a night of no-holds-barred, full-on drag.
Also inspired by true events, the HBO movie "Bad Education" stars Hugh Jackman and Allison Janney as Long Island high school administrators who get caught up in an embezzlement scandal (April 25).
Out director Alice Wu helms "The Half of It" which premieres on Netflix May 1. In this intriguing gender-bending take on the well-known Cyrano story, a smart and introverted Chinese-American teen girl is befriended by a sweet but dimwitted football player in the hopes she will help him woo the most popular girl in school. The teen girl reluctantly agrees, but soon realizes she may have her own romantic feelings for the popular girl.
Also dropping on Netflix on May 1 is the latest series from gay media mogul Ryan Murphy. "Hollywood" exposes the divisions of race, gender and sexuality behind the camera during the Golden Age of Tinseltown. The cast includes out actors Holland Taylor, Jim Parsons and Joe Mantello as well as Mia Farrow, Dylan McDermott, Darren Criss and Patti LuPone.
Finally, HBO closes out its spring programming with a variety of shows that may be of interest to LGBT audiences.
Based on Crystal Moselle's critically acclaimed feature "Skate Kitchen," the six-episode half-hour series "Betty" debuts on May 1. The series follows a diverse group of young women navigating their lives through the predominantly male-oriented world of skateboarding, set against the backdrop of New York City. The group includes Kirt (Nina Moran) who is described as a lover (to the ladies) and a fighter (to the rest of the world).
The documentary "Natalie Wood: What Remains Behind" premieres on May 5. The limited series "The Third Day" stars Jude Law and Naomie Harris as visitors to a mysterious island off the British coast. Finally, written by David E. Kelley and directed by Susanne Bier, "The Undoing" stars Nicole Kidman as a successful New York therapist whose life begins to unravel.
And coming down the pike in early June — "RuPaul's Drag Race: All Stars" season five starts June 5 exclusively on Showtime. Go figure.
And a sad note for daytime — Will and Sonny, the gay "Days of Our Lives" supercouple, are being written off the show. Their last shows will air in early September. Contacts for actors Fredde Smith and Chandler Masset were not renewed for the serial's 56th season.