D.C. theater scene adapts with films, concerts, and more
Despite COVID, plenty of entertaining stage options for fall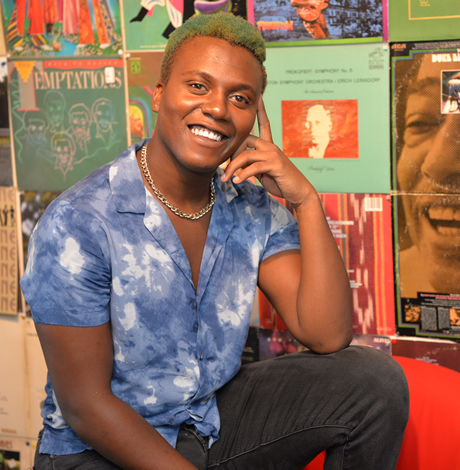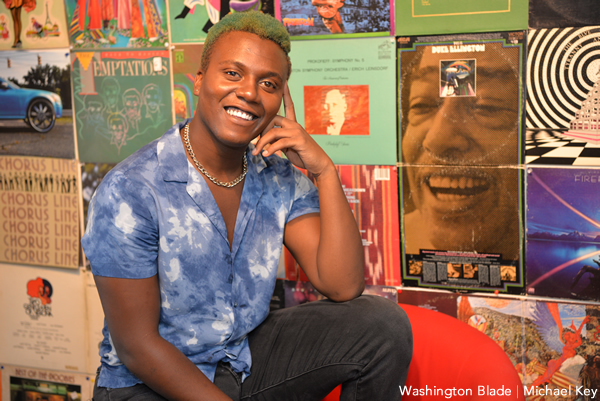 Taking cues from Anthony Fauci's recent suggestion to hunker down and stay at home this fall, most theaters have cancelled live performances and will continue to engage audiences in virtual, innovative ways. Still, a handful of venues and companies plan to reopen sooner.
Here's a smattering of what's in store.
Arena Stage has already kicked off its fall season with the release of its third world premiere film, "The 51st State."
"The hyper local 60-minute film created by Washington, D.C. artists through the voices of 11 residents was inspired by protests and the re-ignition of a movement after the murder of George Floyd and the quest for creating the 51st state and sovereignty in Washington, D.C. From a first-time protester to a fourth-generation Washingtonian political scientist, to artists, an attorney, people of faith, and a retired couple who moved to take part in the movement despite the COVID-19 risks, these diverse perspectives and real-life stories are vividly told and transformed into affecting narratives by 10 local playwrights."
Featured playwrights in the docudrama include, among others, Helen Hayes Award winner Dane Figueroa Edidi, Farah Lawal Harris, Teshonne Nicole Powell, and Karen Zacarías.
Filmed in different locations around D.C., the story of each citizen is portrayed by 11 terrific familiar faces, including Sherri L. Edelen, talented out actor Justin Weaks, and Jacob Yeh.
Directing duties are split among Arena's formidable out artistic director Molly Smith, deputy artistic director Seema Sueko, and senior artistic adviser Anita Maynard-Losh, along with local directors Paige Hernandez and director Psalmayene 24.
"The 51st State" can be streamed on WTOP.com and arenastage.org/The51stState.
This week, Folger Theatre is premiering its virtual project "Encores," an initiative to help provide more online content for the community while most arts institutions remain closed during the pandemic.
"Encores" is a weekly online series highlighting past performances from the historic Folger stage, recalling the rich history of public programming at the Folger. Excerpts from Folger Theatre, the Folger Consort early music ensemble, O.B. Hardison Poetry Series and more will be featured.
The series will go out via email each Friday through this calendar year and can also be found on the Folger website.
On Sept. 25, theatreWashington presents the Helen Hayes Awards with a virtual celebration for theater professionals and their fans. In past weeks, recipients from various categories were presented awards during a series of intimate and technically seamless Zoom sessions. The culminating event – to be co-hosted by local favorites Felicia Curry and Naomi Jacobson – will include the presentation of more awards and varied tributes.
Through Oct. 4, Olney Theatre Center (OTC) is streaming a timely take on gay playwright Stephen Karam's Tony Award-winning play "The Humans," a one act about a stressed out family unraveling on Thanksgiving Day. With a stellar six-person cast featuring local favorites Kimberly Gilbert, Mitchell Hébert, Sherri L. Edelen, Dani Stoller, Catie Flye, and New York-based actor Jonathan Raviv, the production was filmed from six separate locations during quarantine.
Also, throughout October, OTC is celebrating BIPOC (Black, Indigenous, People of Color) artists and the tradition of social protest with four streaming installments of "Just Arts". Each installment highlights a different pillar of social justice: "Accessibility," "Rights," "Equity," and "Participation."
The project is co-curated by Chil Kong, artistic director of Adventure Theatre MTC; Kevin McAllister, actor and artistic director Artistic Director of the Baltimore-based theater company ArtsCentric, Inc; Nicole A. Watson, associate artistic director at Round House Theatre; and Elena Velasco, artistic director of Convergence Theatre.
The quartet were invited by Olney Theatre's out artistic director Jason Loewith to create a program around the theme of performance and social justice, responding to the social upheaval of the past summer and highlighting BIPOC artists during the period leading up to this fall's general election.
In OTC's press release, Loewith says "The twin pandemics of coronavirus and racism we're facing give predominantly white cultural institutions like ours an opportunity to revolutionize the way they work."
"For OTC, that means decentering my privileged role as curator and inviting others with a different point of view and background to share in building our theater's future. We want OTC to matter to everyone in our community, and this is our first public step in making the table bigger."
A finalized schedule and streaming details will be released in late September.
OTC isn't sure what comes beyond that. Thinking optimistically, they'd like to be able to produce Paul Morella's solo "A Christmas Carol" in December with an audience of 100-150 socially distanced in their 428-seat mainstage. But Montgomery County has not approved guidelines that would allow that although the state of Maryland has.
Round House Theatre's virtual season begins with "American Dreams" (Oct. 5-11), created by writer Leila Buck ("Love Letter to Lebanon") and director Tamilla Woodard ("Hadestown" on Broadway). It's "a participatory performance that imagines a world where the only way to gain U.S. citizenship is by competing in a televised game show. The playful, interactive production uses voting, polling, Q&As, and more to allow audience members each night to directly affect the outcome of the show."
Esteemed physical company Synectic Theater is celebrating its 20th anniversary season with "Joy" (Oct. 12-Nov. 1) a live, designed-for-digital theatrical production conceived by Chris Rushing and starring Maria Simpkins (directed by Katherine DuBois) and Vato Tsikurishvili (directed by his father Founding Artistic Director Paata Tsikurishvili) in separate, but parallel versions, presented via Zoom. "In this intimate and personal experience, audiences capped at 25 people will receive a surprise package in the mail inviting them to enjoy interactive solo performances that stimulate the senses and examine the impact of joy in our own lives."
Woolly Mammoth Theatre Company is entering fall with a virtual audio production. Together, Woolly and Telephonic Literary Union "repurpose the customer service hotline for stranger, more tender use in 'Human Resources,' an intimate audio anthology for remote times." Though the pieces do not have LGBTQ+ specific material, they're purported to have broad appeal.
Telephone lines will be open Oct. 1-25. To file a claim or plan your escape, dial 1-800-804-1573.
For fall, Strathmore in North Bethesda, MD, is presenting "Monuments: Creative Forces" (Oct. 2–25). It's "an innovative outdoor projection installation by Craig Walsh, in partnership with Strathmore, pays homage to six individual artists who are forces of nature: individuals whose work and artistic endeavors are changing the shape of our community in fundamental ways."
On October 17, the Gay Men's Chorus of Washington kicks off its 40th anniversary season with "Losing My Mind: A Celebration of Sondheim," a virtual cabaret featuring over 20 GMCW soloists celebrating the 90th birthday of one of Broadway's greatest composers, Stephen Sondheim. Songs include "The Ladies Who Lunch," "(Not) Getting Married Today," "Somewhere," and "Children Will Listen."
Employing reduced-capacity, social-distanced seating, hand sanitizer, and masks (for patrons, staff, and volunteers), GALA Hispanic Theatre is reopening with Lope de Vega's "El perro del hortelano (Dog in the Manger)" (Oct. 29-Nov. 22), a classic comedy from Spain's Golden Age.
In early November, Signature Theatre presents its filmed Fall Concert of vinyl hits directed by Signature's out associate artistic director Matthew Gardiner and featuring a talented group of singers including, among others, Awa Sal Secka, Natascia Diaz, Nova Y. Payton, Maria Rizzo and out actors Jade Jones and Solomon Parker III. "I'll be filming on Signature's roof," explains Parker who'll be singing Earth, Wind & Fire's classic "September" accompanied by Mark G. Meadows.
Parker, a 26-year-old tenor who lives in Wheaton, Md., studied theater at Montgomery College before going on to be cast in Signature's productions of"Jesus Christ Superstar," "Ain't Misbehavin'" and more recently "Grand Hotel." During quarantine, he's developed a drag persona, Echinacea Monroe, who performs each Wednesday evening on Instagram Live. "It's been fun, and a great way to stay creative," he adds.
Ford's Theatre is canceling in-person performances of "A Christmas Carol," which, like past years, was scheduled for November and December. Instead, Ford's will release a radio version of the play in December with Craig Wallace returning as Scrooge.
Citing audiences' health and safety as a top priority, The Kennedy Center is moving most planned programming to spring of 2021 and beyond.
And Rehoboth Beach's Clear Space Theatre debuts the Tennessee Williams classic "A Streetcar Named Desire" on Sept. 18. It runs through Oct. 4. Clear Space held a preview for its 2021 season last weekend but attendees were sworn to secrecy until all rights to next year's productions are secured. Suffice to say it will be a fabulous season of proven hit productions at the beach.
Rodriquez scores historic win at otherwise irrelevant Golden Globes
Award represents a major milestone for trans visibility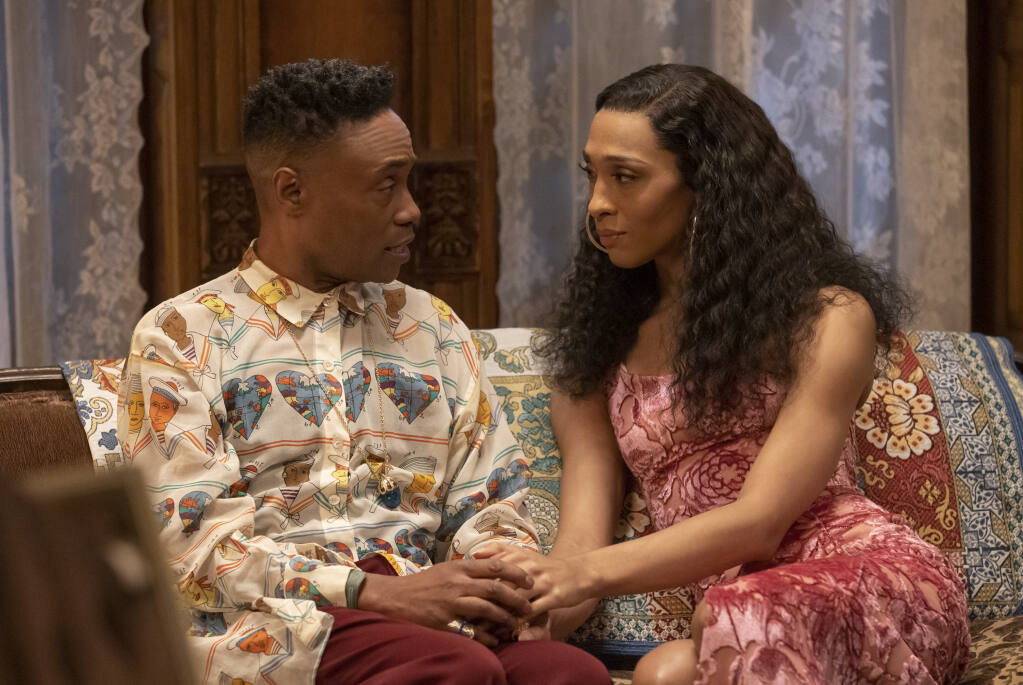 HOLLYWOOD – Despite its continuing status as something of a pariah organization in Hollywood, the Hollywood Foreign Press Association has managed to cling to relevance in the wake of last night's behind-closed-doors presentation of its 79th Annual Golden Globe Awards by sole virtue of having bestowed the prize for "Best Leading Actress in a Television Series – Drama" on Michaela Jaé Rodriguez for her work in the final season of "Pose" – making her the first transgender performer to win a Golden Globe.
The ceremony took place as a private, no-press-or-audience event in which winners were revealed via a series of tweets from the Golden Globes Twitter account. No celebrities were present (not even the nominees or winners), although actress Jamie Lee Curtis participated by appearing in a video in which she pronounced her continuing loyalty to the HFPA – without mention of the longstanding issues around diversity and ethical practices, revealed early in 2021 by a bombshell Los Angeles Times report, that have led to an nearly industry-wide boycott of the organization and its awards as well as the cancellation of the annual Golden Globes broadcast by NBC for the foreseeable future.

While the Golden Globes may have lost their luster for the time being, the award for Rodriquez represents a major milestone for trans visibility and inclusion in the traditionally transphobic entertainment industry, and for her part, the actress responded to news of her win with characteristic grace and good will.
Posting on her Instagram account, the 31-year old actress said:
"OMG OMGGG!!!! @goldenglobes Wow! You talking about sickening birthday present! Thank you!
"This is the door that is going to Open the door for many more young talented individuals. They will see that it is more than possible. They will see that a young Black Latina girl from Newark New Jersey who had a dream, to change the minds others would WITH LOVE. LOVE WINS.
"To my young LGBTQAI babies WE ARE HERE the door is now open now reach the stars!!!!!"
As You Are Bar and the importance of queer gathering spaces
New bar/restaurant poised to open in 2022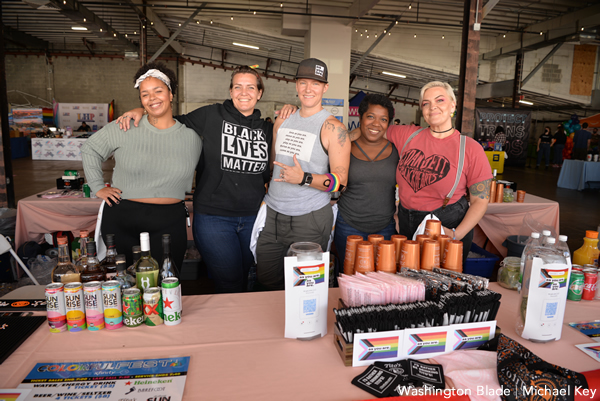 More than just a watering hole: As You Are Bar is set to be the city's newest queer gathering place where patrons can spill tea over late-morning cappuccinos as easily as they can over late-night vodka-sodas.
Co-owners and founders Jo McDaniel and Rachel Pike built on their extensive experience in the hospitality industry – including stints at several gay bars – to sign a lease for their new concept in Barracks Row, replacing what was previously District Soul Food and Banana Café. In a prime corner spot, they are seeking to bring together the disparate colors of the LGBTQ rainbow – but first must navigate the approval process (more on that later).
The duo decided on this Southeast neighborhood locale to increase accessibility for "the marginalized parts of our community," they say, "bringing out the intersectionality inherent in the queer space."
Northwest D.C., they explain, not only already has many gay bar options, but is also more difficult to get to for those who don't live within walking distance. The Barracks Row location is right by a Metro stop, "reducing pay walls." Plus, there, "we are able to find a neighborhood to bring in a queer presence that doesn't exist today."
McDaniel points out that the area has a deep queer bar history. Western bar Remington's was once located in the area, and it's a mere block from the former Phase 1, the longest-running lesbian bar, which was open from 1971-2015.
McDaniel and Pike hope that As You Are Bar will be an inclusive space that "welcomes anyone of any walk of life that will support, love, and celebrate the mission of queer culture. We want people of all ages, gender, sexual identity, as well as drinkers and non-drinkers, to have space."
McDaniel (she/her) began her career at Apex in 2005 and was most recently the opening manager of ALOHO. Pike (she/they) was behind the bar and worked as security at ALOHO, where the two met.
Since leaving ALOHO earlier this year, they have pursued the As You Are Bar project, first by hosting virtual events during the pandemic, and now in this brick-and-mortar space. They expressed concern that receiving the Alcoholic Beverage Regulation Administration (ABRA) liquor license approval and the local Advisory Neighborhood Commission, or ANC, approval will be a long and expensive process.
They have already received notice that some neighbors intend to protest As You Are Bar's application for the "tavern" liquor license that ABRA grants to serve alcohol and allow for live entertainment (e.g. drag shows). They applied for the license on Nov. 12, and have no anticipated opening date, estimating at least six months. If ABRA and the city's Alcoholic Beverage Control Board give final approval, the local ANC 6B and nearby residents can no longer protest the license until the license comes up for renewal.
Until approval is given, they continue physical buildout (including soundproofing) and planning their offerings. If the license is approved, ABRA and the ABC Board can take action against As You Are Bar, like any bar, at any time if they violate the terms of the license or create a neighborhood disturbance that violates city laws such as the local noise ordinance. In the kitchen, the duo snagged Chef Nina Love to develop the menu. Love will oversee café-style fare; look out for breakfast sandwiches making an appearance all the way until close. They will also have baked goods during the day.
McDaniel and Pike themselves will craft the bar menu. Importantly, they note, the coffee bar will also serve until close. There will be a full bar as well as a list of zero-proof cocktails. As with their sourcing, they hope to work with queer-, minority-, and women-owned businesses for everything not made in-house.
Flexible conceptually, they seek to grow with their customer base, allowing patrons to create the culture that they seek.
Their goal is to move the queer space away from a focus on alcohol consumption. From book clubs, to letter-writing, to shared workspaces, to dance parties, they seek an all-day, morning-to-night rhythm of youth, families, and adults to find a niche. "We want to shift the narrative of a furtive, secretive, dark gay space and hold it up to the light," they say. "It's a little like The Planet from the original L Word show," they joke.
Pike notes that they plan on working closely with SMYAL, for example, to promote programming for youth. Weekend potential activities include lunch-and-learn sessions on Saturdays and festive Sunday brunches.
The café space, to be located on the first floor, will have coffeehouse-style sofas as well as workstations. A slim patio on 8th Street will hold about six tables.
Even as other queer bars have closed, they reinforce that the need is still present. "Yes, we can visit a café or bar, but we always need to have a place where we are 100 percent certain that we are safe, and that our security is paramount. Even as queer acceptance continues to grow, a dedicated queer space will always be necessary," they say.
To get there, they continue to rally support of friends, neighbors, and leaders in ANC6B district; the ANC6B officials butted heads with District Soul Food, the previous restaurant in the space, over late-night noise and other complaints. McDaniel and Pike hope that once nearby residents and businesses understand the important contribution that As You Are Bar can make to the neighborhood, they will extend their support and allow the bar to open.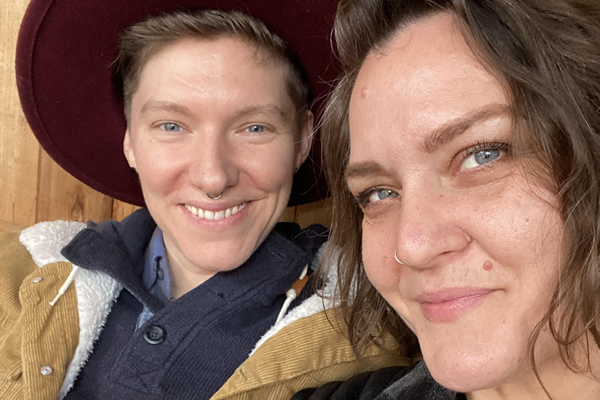 Need a list-minute gift idea?
Books, non-profit donations make thoughtful choices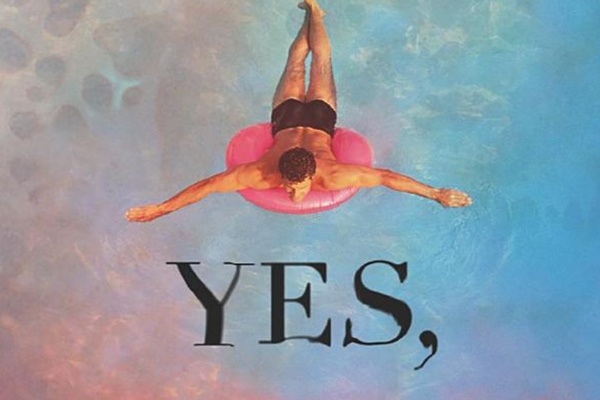 You knew this was coming.
You knew that you were going to have to finish your holiday shopping soon but it snuck up on you, didn't it? And even if you're close to being done, there are always those three or five people who are impossible to buy for, right? Remember this, though: books are easy to wrap and easy to give, and they last a while, too. So why not head to the bookstore with your Christmas List and look for these gifts.
And if you still have people to shop for, why not make a donation to a local non-profit in their name? A list of D.C.-area suggestions follows.
BOOKS: NONFICTION
If there's about to be a new addition to your family, wrapping up "Queer Stepfamilies: The path to Social and Legal Recognition" by Katie L. Acosta would be a good thing. In this book, the author followed forty LGBTQ families to understand the joys, pitfalls, and legalities of forming a new union together. It can't replace a lawyer, but it's a good overview.
For the parent who wants to ensure that their child grows up with a lack of bias, "Raising LGBTQ Allies" by Chris Tompkins is a great book to give. It's filled with methods to stop bullying in its tracks, to be proactive in having That Conversation, and how to be sure that the next generation you're responsible for becomes responsible in turn. Wrap it up with "The Healing Otherness Handbook" by Stacee L. Reicherzer, Ph.D., a book that helps readers to deal with bullying by finding confidence and empowerment.
If there's someone on your gift list who's determined to get "fit" in the coming year, then give "The Secret to Superhuman Strength" by Alison Bechdel this holiday. Told in graphic-novel format (comics, basically), it's the story of searching for self-improvement and finding it in a surprising place.
So why not give a little nostalgia this year by wrapping up "A Night at the Sweet Gum Head" by Martin Padgett? It's the tale of disco, drag, and drugs in the 1970s (of course!) in Atlanta, with appearances by activists, politics, and people who were there at that fabulous time. Wrap it up with "After Francesco" by Brian Malloy, a novel set a little later – in the mid-1980s in New York City and Minneapolis at the beginning of the AIDS crisis.
The LGBTQ activist on your gift list will want to read "The Case for Gay Reparations" by Omar G. Encarnacion. It's a book about acknowledgment, obligation on the part of cis citizens, and fixing the pain that homophobia and violence has caused. Wrap it up with "Trans Medicine: The Emergence and Practice of Treating Gender" by Stef M. Shuster, a look at trans history that may also make your giftee growl.
FICTION
Young readers who have recently transitioned will enjoy reading "Both Sides Now" by Peyton Thomas. It's a novel about a high school boy with gigantic dreams and the means to accomplish them all. Can he overcome the barriers that life gives him? It's debatable… Pair it with "Can't Take That Away" by Steven Salvatore, a book about two nonbinary students and the troubles they face as they fall in love.
The thriller fan on your list will be overjoyed to unwrap "Yes, Daddy" by Jonathan Parks-Ramage. It's the story of a young man with dying dreams of fame and fortune, who schemes to meet an older, more accomplished man with the hopes of sparking his failing career. But the older man isn't who the younger thinks he is, and that's not good. Wrap it up with "Lies with Man" by Michael Nava, a book about a lawyer who agrees to be counsel for a group of activists. Good so far, right? Until one of them is accused of being involved in a deadly bombing.
For the fan of Southern fiction, you can't go wrong when you wrap up "The Tender Grave" by Sheri Reynolds. It's the tale of two sisters, one homophobic, the other lesbian, and how they learn to forgive and re-connect.
NON-PROFIT GIVING
Like nonprofit organizations throughout the country, D.C.-area LGBTQ supportive nonprofit groups have told the Blade they continue to rebuild amid the coronavirus pandemic, which disrupted their fundraising efforts while increasing expenses, at least in part by prompting more people to come to them for help.
This holiday season, if you're looking for a thoughtful gift, consider making a donation to one of our local LGBTQ non-profit organizations in someone else's name. This list is by no means exhaustive, but a good place to start your research.
Contributions to the LGBTQ supportive nonprofit organizations can be made via the websites of these local organizations:
• Blade Foundation, which funds local scholarships and fellowships for queer student journalists, bladefoundation.org
• DC Center, our local community center that operates a wide range of programming,  thedccenter.org/donate
• Food & Friends, which delivers meals to homebound patients, foodandfriends.org
• HIPS, which advances the health rights and dignity of those impacted by sex work and drugs, hips.org
• SMYAL, which advocates for queer youth, smyal.org
• Wanda Alston Foundation, which offers shelter and support for LGBTQ youth, wandaalstonfoundation.org
• Whitman-Walker Health, the city's longtime LGBTQ-inclusive health care provider, whitmanwalkerimpact.org
• Casa Ruby, which provides shelter and services to youth in need, casaruby.org
• Us Helping Us, which helps improve the health of communities of color and works to reduce the impact of HIV/AIDS on the Black community, ushelpingus.org/donate