March 23, 2021 at 4:08 pm EDT | by Ernesto Valle
Casa Ruby brings its mission to El Salvador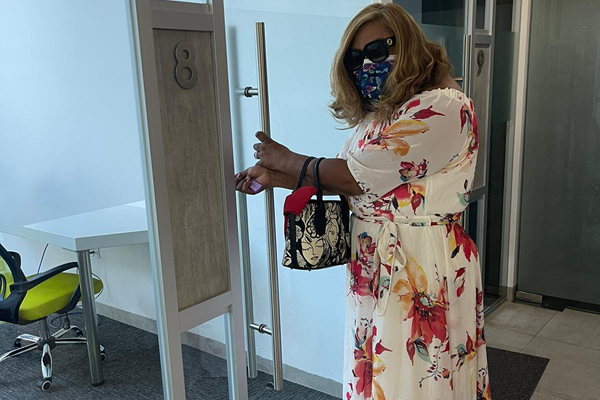 SAN SALVADOR, El Salvador — A Salvadoran woman who fled the civil war arrived in D.C. full of dreams and challenges, and after years of effort she and a group of friends founded Casa Ruby in order to provide services and social programs to vulnerable LGBTQ people. This is part of the story of Ruby Corado, a transgender woman and human rights activist who has undertaken the challenge of bringing Casa Ruby to the country in which she was born.
Corado, in her words, is "a Salvadoran who migrated, but a part of her stayed here." She, upon hearing the stories of many LGBTQ people who migrated and others she has met who still live in El Salvador, said she felt the desire to fight for bringing those dreams and challenges to her homeland.
"Our work at Casa Ruby is to avoid suffering and (to offer) support through alliances, that is why we aim to share the programs for migrants that work in Washington because we have seen that they work," Corado told the Washington Blade on March 18 during an interview from Casa Ruby's new office in San Salvador, the Salvadoran capital. "We will do a little more work here in El Salvador so that the LGBTQ community has greater access to these opportunities."
The commitment to solidarity that she has shown over the years is Corado's best letter of introduction, which has led her to support global LGBTQ rights group that include the Latin American and Caribbean Network of Trans People (REDLACTRANS). Corado, through this work, has also realized the LGBTQ community needs a platform with programs that meet existing needs.
"I want to ensure that this new administration in the United States has a direct link from Washington to the global LGBT movement and as a trans woman, migrant, living with HIV and living in vulnerability, I want to be that voice with those international organizations that are disconnected from this reality," says Corado, referring to international organizations based in El Salvador.
Casa Ruby's main goals in El Salvador are to work for the LGBTQ community and support LGBTQ activists. Corado said Casa Ruby will not impose upon anyone its way of working, and their projects will aim to address present needs.
"My great project in El Salvador is a home to support displaced people," Corado told the Blade as she smiled. "It will be a space for 15 people to start with."
Casa Ruby in El Salvador will not only benefit vulnerable LGBTQ people, but LGBTQ people from other countries who need help.
The "Opportunity Project" will provide 25 vulnerable LGBTQ people with access to a scholarship for two years, a stipend and access to resources that will give them the tools they can use to build a better future.
"Something very important that I want to mention is that my father gave me the house to start Casa Ruby in El Salvador," said Corado, adding she is grateful for the opportunity to be able to open the house to the community that needs help.
Corado said she hopes those who participate in the project will not be forced to flee El Salvador as she had to do in the past.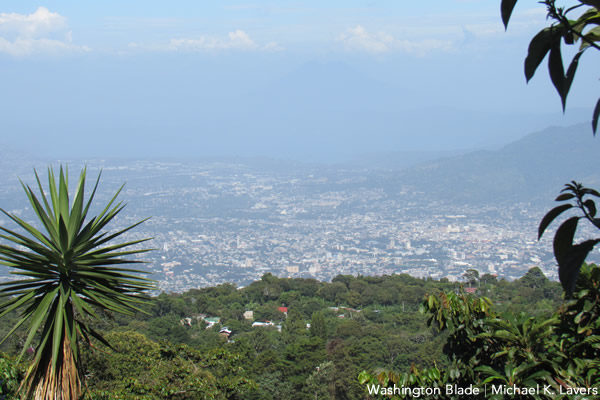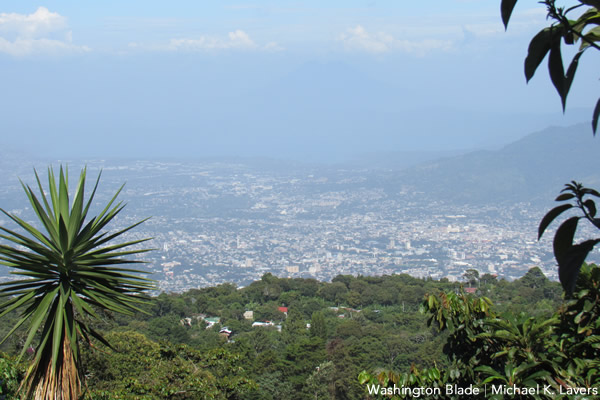 Corado, as director and founder of Casa Ruby, has empowered an entire LGBTQ movement in D.C.
Her team will be in charge of Casa Ruby's operations in the nation's capital. Corado will oversee both projects as she travels between the U.S. and El Salvador, and she will have a team in place in San Salvador that will include a communications coordinator who prefers to remain anonymous. Saul Palacios will work as director of operations and Ámbar Alfaro will be Casa Ruby's director of programs and community outreach coordinator.
"Something we have in common with Ruby is that we share that way of dreaming and wanting to work from the community side," Alfaro told the Blade. "It is something that has not happened in El Salvador because of different circumstances."
"The fact that Casa Ruby is now in El Salvador with that model of working with the people and for the people is super important to me and makes me very happy to be able to continue here the legacy that Ruby has built and now has brought to her country," added Alfaro, who also stressed Corado knows the reality through which the community in the country is currently living. "We have to work for our population in an orderly manner and with resources, with desire and conviction. This, above anything else, is what will always motivate us."
"You have to have a heart and love your LGBTQ community to work at Casa Ruby," Alfaro told the Blade. "And I saw that in her."
Casa Ruby officially opened its San Salvador office on March 15, and has already begun to have meetings with both civil society and government representatives.
"We have already met with the National Youth Institute (INJUVE) to coordinate possible joint projects," Corado said, enthusiastically. "They welcomed me to the country and for that I'm very happy."
"We can build together as Salvadorans," she added. "I do not expect everyone to receive me with open arms, but I guarantee that their voices will be present on the platforms that I have,"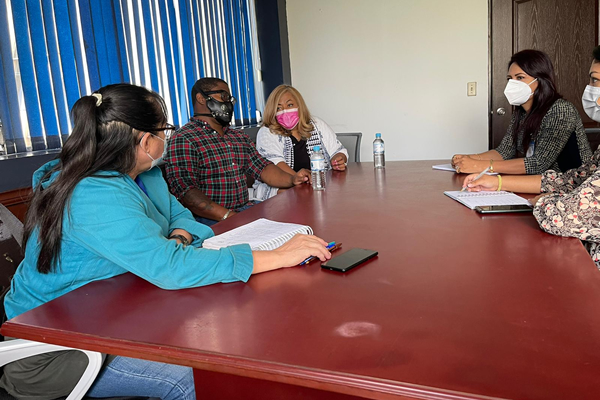 Corado, with tears in her eyes, told the Blade that being part of this project in El Salvador brings her full circle.
"It has been 31 years since I fled my country, and I am now here to give my love and support to my entire community that needs it," she said.
Casa Ruby's team in San Salvador plans to begin working within the next 90 days on the launch of a community project that will deliver scholarships to 10 Salvadoran LGBTQ organizations and another initiative that will provide highly vulnerable people with a way to support themselves. Casa Ruby also plans to begin a campaign to stop violence against LGBTQ children and open a shelter for LGBTQ people who need support.
This shelter is Casa Ruby's flagship project. Another initiative to support vulnerable LGBTQ older adults is also in the works.
The Blade has published a version of this article in Spanish.