Meet America's first out lesbian ambassador
Chantale Wong on groundbreaking role as U.S. director of Asian Development Bank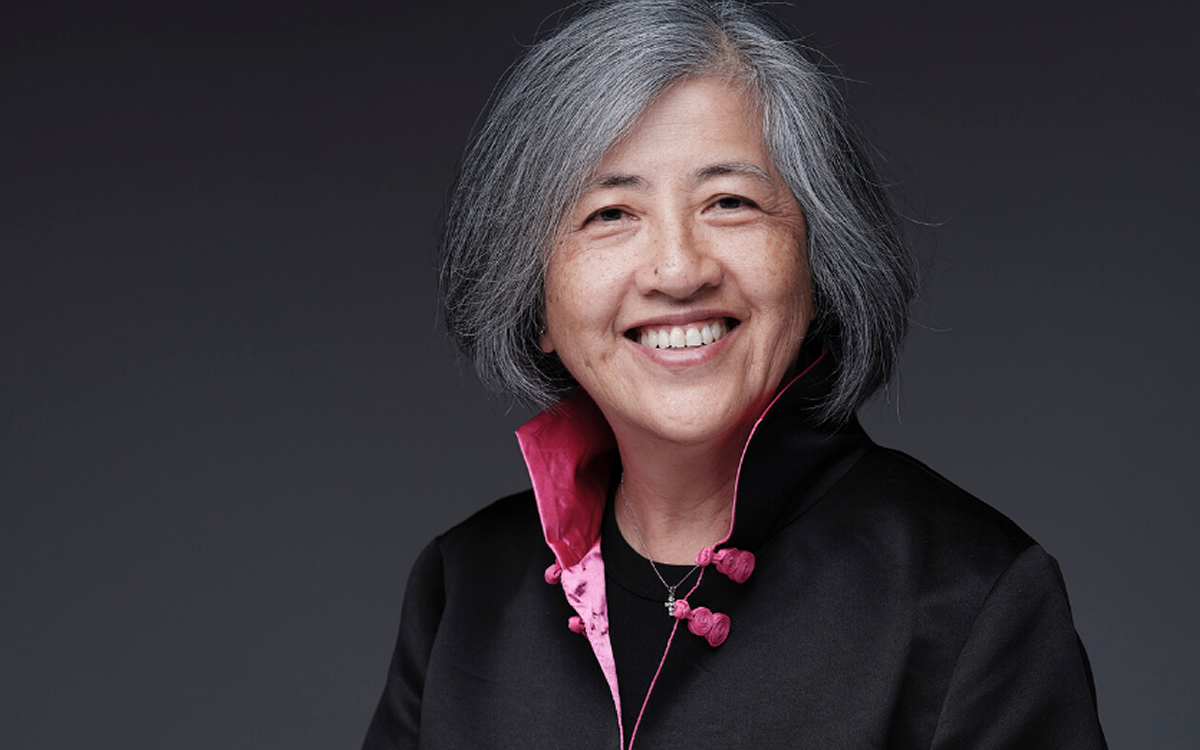 The first openly lesbian U.S. ambassador on Wednesday discussed her historic ambassadorship with the Washington Blade during an exclusive interview in D.C.
"It is a milestone for the United States," said Chantale Wong, the U.S. director of the Asian Development Bank. "I'm hoping that it's not too soon that I will be joined by others."
Wong, whom the U.S. Senate confirmed in February by a bipartisan 66-31 vote margin, represents the U.S. at the Asian Development Bank, which seeks to promote economic and social development throughout the Asia-Pacific Region. Wong is also the first openly LGBTQ person of color to serve as a U.S. ambassador.
Interim Human Rights Campaign President Joni Madison said Wong's confirmation "is one step closer to achieving a future where all members of the LGBTQ+ community can see themselves reflected at the highest levels of government." Wong told the Blade that she feels "a huge weight of responsibility."
"It's a huge responsibility I carry with me because it is the hopes and dreams of those that want to be in my position, but also the issues that I will carry forward in terms of providing inclusive growth for our community in many of these countries where the community is really criminalized and targeted, and so that is going to be my burden and my responsibility to bring forth a better livelihood for these communities."
Brunei and Singapore are among the bank's member countries that continue to criminalize consensual same-sex sexual relations. The bank itself is based in the Philippines, a country in which dozens of LGBTQ rights groups operate.
Wong between 1999-2002 was the acting U.S. executive director of the bank's board of directors. Wong noted the Philippines' Foreign Affairs Department granted her wife a diplomatic visa after the bank recognized their Vermont marriage.
"For me 20 years ago, it was really precedent setting," said Wong. "I was there with my partner."
Wong spoke with the Blade less than two weeks after a group of Democratic lawmakers in a letter they sent to Secretary of State Antony Blinken urged the State Department to do more to ensure countries recognize the same-sex partners of American diplomats. The interview also took place against the backdrop of efforts to add sexual orientation and gender identity to the Asian Development Bank's safeguards.
"In all the institutions, we come up with ensuring that any of our projects and our policies do no harm and maybe even improve the lives of the beneficiaries we try to serve," said Wong. "Ultimately, it's about economic development for these countries … we've always had labor standards, environmental standards, other social standards, social safeguards. You don't go in and harm the people you're trying to help."
Wong further noted LGBTQ people "are the vulnerable of the vulnerable because of many of the laws in these countries are specifically targeting LGBTQ people."
"We want to really advance that issue, that you're also looking at that community to ensure that we do no harm, but also we talk about inclusive growth, that the economies of these countries cannot fully grow if you leave out any segments of the community. So that's the push on the SOGIE (sexual orientation and gender identity and gender expression) safeguards."
Wong said she expects the bank's board in 2023 will decide whether to accept the proposed LGBTQ-specific safeguard. Wong told the Blade she expects the U.S. government will endorse it, noting the Biden administration's executive order that bans discrimination against federal employees based on sexual orientation and gender identity and its commitment to promote LGBTQ rights abroad as part of U.S. foreign policy.
"The president is very clear," said Wong. "The question how to go about making sure that this safeguard is protective of the community. That's the discussion that's going on."
Ambassador fled China as a child
Wong was born in Shanghai in 1954. Mao Tse-tung in 1958 launched the Great Leap Forward that sought to transform China into an industrial economy. Wong said the famine that resulted from the campaign killed upwards of 55 million people.
Wong told the Blade her parents in 1960 "made the ultimate sacrifice to allow me to escape" China in the bottom of a boat that brought her and her grandmother to Hong Kong, which at the time was a British colony. Wong lived in Hong Kong with her aunt and uncle. They enrolled her in a Catholic boarding school in Macau, which at the time was a Portuguese territory.
She was baptized and given the name Chantale after St. Jane Frances de Chantal, who Wong noted is the patron saint of "forgotten people." Wong said the first English word she learned to say and write was her name, which she practiced while taking the ferry between Hong Kong and Macau.
Wong, her aunt and uncle moved to the Japanese island of Okinawa in the mid-1960s.
President Nixon in 1972 traveled to China, and Japan the same year established diplomatic relations with the country. Wong, her aunt and uncle received Taiwanese passports that allowed them to travel to Guam, a U.S. territory in the western Pacific Ocean.
Wong attended an all-girls Catholic high school in Guam. The island's governor later endorsed her for a scholarship that allowed her to enroll at the University of Hawaii. Wong later studied at the University of California, Berkeley and Harvard University's John F. Kennedy School of Government.
Wong in 1982 returned to Shanghai, where she reunited with her parents who she had not seen in 21 years. Wong also met her brother whom she had never met.
Wong's brother left China five years later and now lives in the U.S. with his family. Their parents arrived in the U.S. in 1990, a year after the Chinese government massacred pro-democracy protesters in Beijing's Tiananmen Square. Wong pointed out her parents were in their 60s when they left China.
"Those are the models I adhere to," she said.
Wong further added her "journey is not unlike many of the people that we're trying to help and nurture and economically develop."
"I'm very mindful of my journey and what we're trying to help," she said.
Trump 'fueled the fire of anti-Asian hate'
Wong throughout her career has worked to expand opportunities for people of Asian and Pacific Islander descent.
She founded the Conference on Asian Pacific American Leadership, a group that seeks to "empower" members of those communities to enter public service, in 1990. New York Congresswoman Grace Meng is among the organization's alumni.
Wong also documented the late U.S. Rep. John Lewis (D-Ga.) during the final years of his life.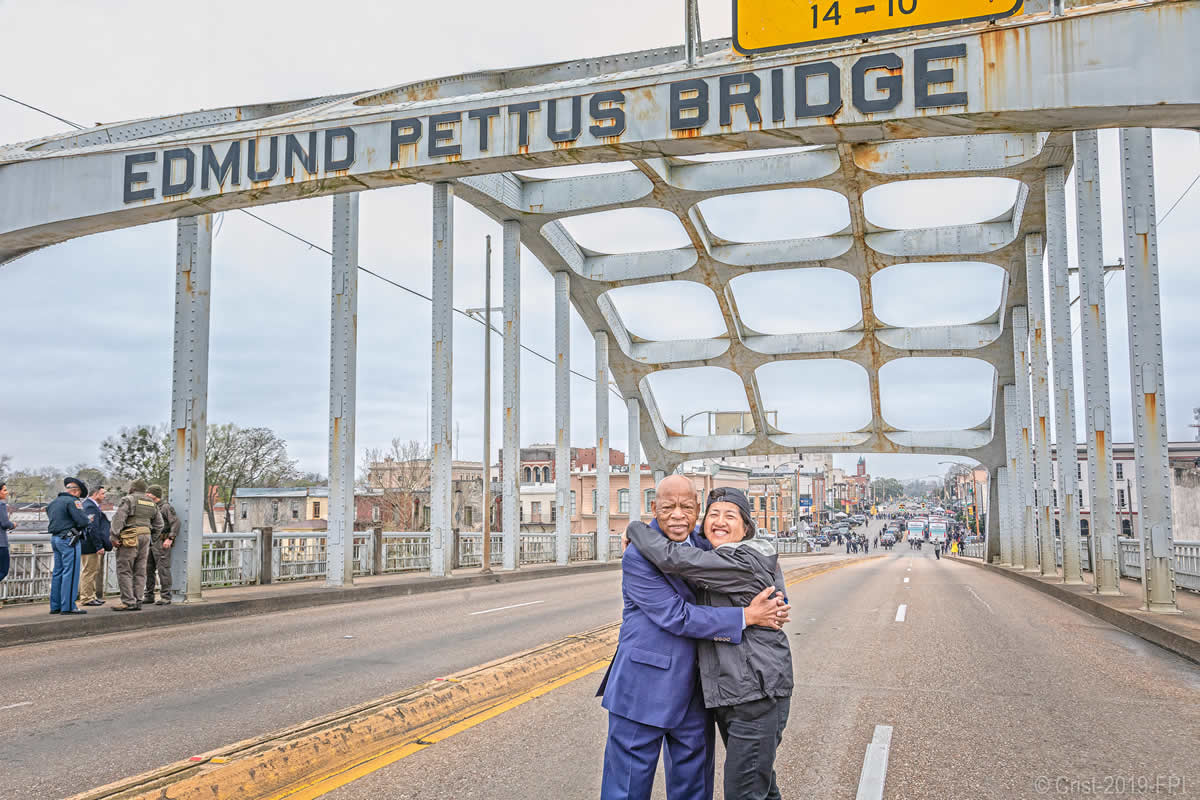 Wong during the interview wore a gray hoodie with the hashtag #StopAsianHate.
She noted the Chinese Exclusion Act, an 1882 law that prohibited Chinese people from entering the U.S., and Japanese internment camps during World War II. Wong also referenced Vincent Chin, a Chinese American man who two white autoworkers in Detroit murdered in 1982.
Wong added "the rhetoric of the last administration fueled the fire of anti-Asian hate" during the pandemic.
"It's a huge issue for the community," she said. "There's also hate against gays and lesbians."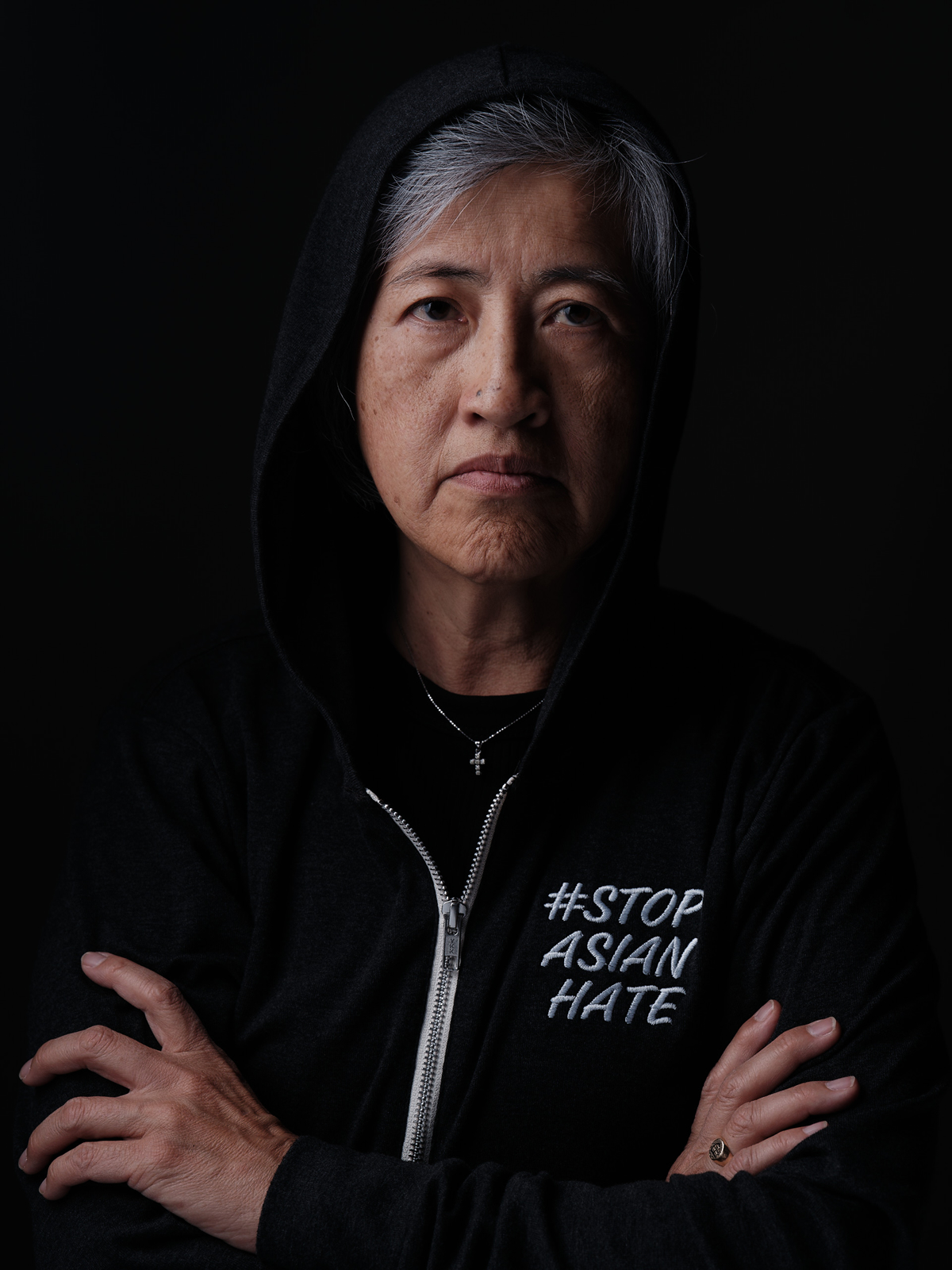 Indonesia lawmakers criminalize sex outside of marriage
Country's revised Criminal Code will take effect in three years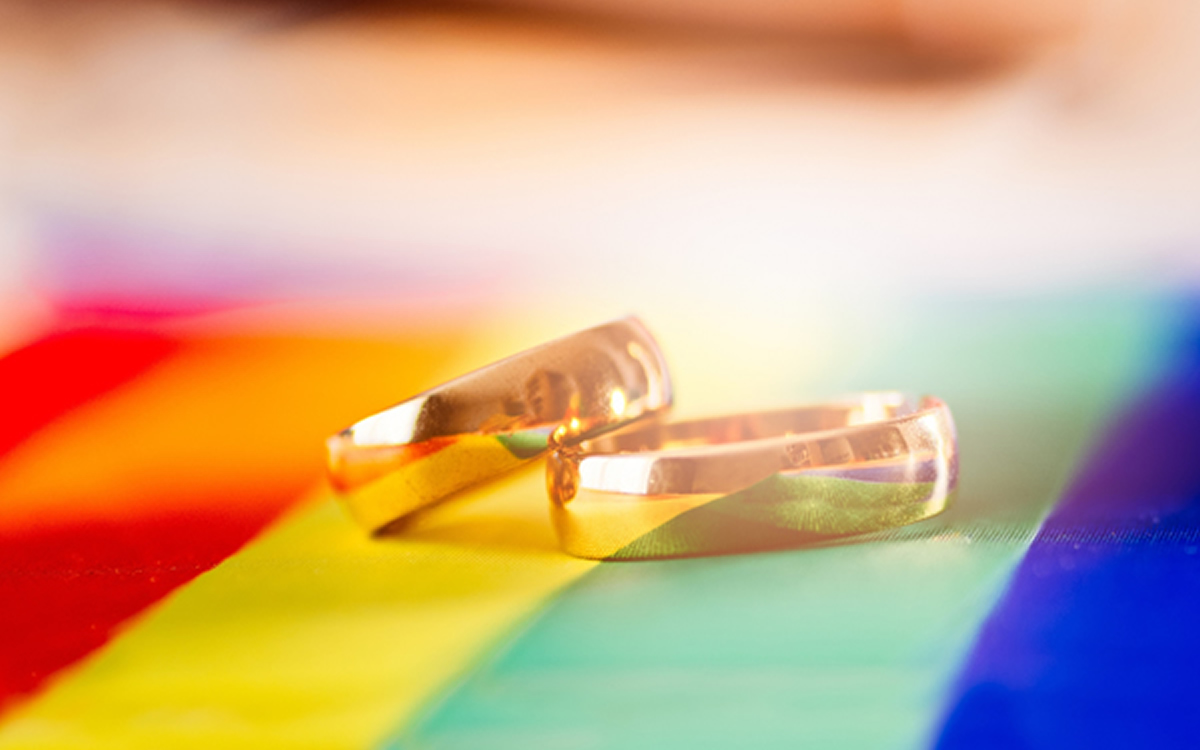 Lawmakers in Indonesia on Tuesday approved a bill that would criminalize sex outside of marriage.
The Jakarta Post, an English newspaper in the country's capital, noted the marriage provision is part of a revised Criminal Code that would, among other things, also make it illegal to insult the president. The Jakarta Post said anyone, including foreigners, who have sex outside of marriage could face up to a year in jail.
The new Criminal Code — which LGBTQ and intersex activists and other human rights groups have criticized — will take place in three years.
Consensual same-sex sexual relations are decriminalized in most of Indonesia, but officials in Aceh province in 2021 caned two men under Shariah law after their neighbors caught them having sex. The Indonesian government in recent years has faced criticism over its LGBTQ and intersex rights record.
Authorities in Jakarta, the Indonesian capital, in 2017 arrested 51 people who were attending a "gay party" at a sauna. The closure of an Islamic school for transgender people in the city of Yogyakarta in 2016 also sparked outrage.
Jessica Stern, the special U.S. envoy for the promotion of LGBTQ and intersex rights, had been scheduled to visit Indonesia this week. She cancelled her trip after the Indonesian Ulema Council, the country's most prominent Islamic group, criticized it.
Pakistani cinema and television highlights LGBTQ, intersex issues
Government sought to ban 'Joyland'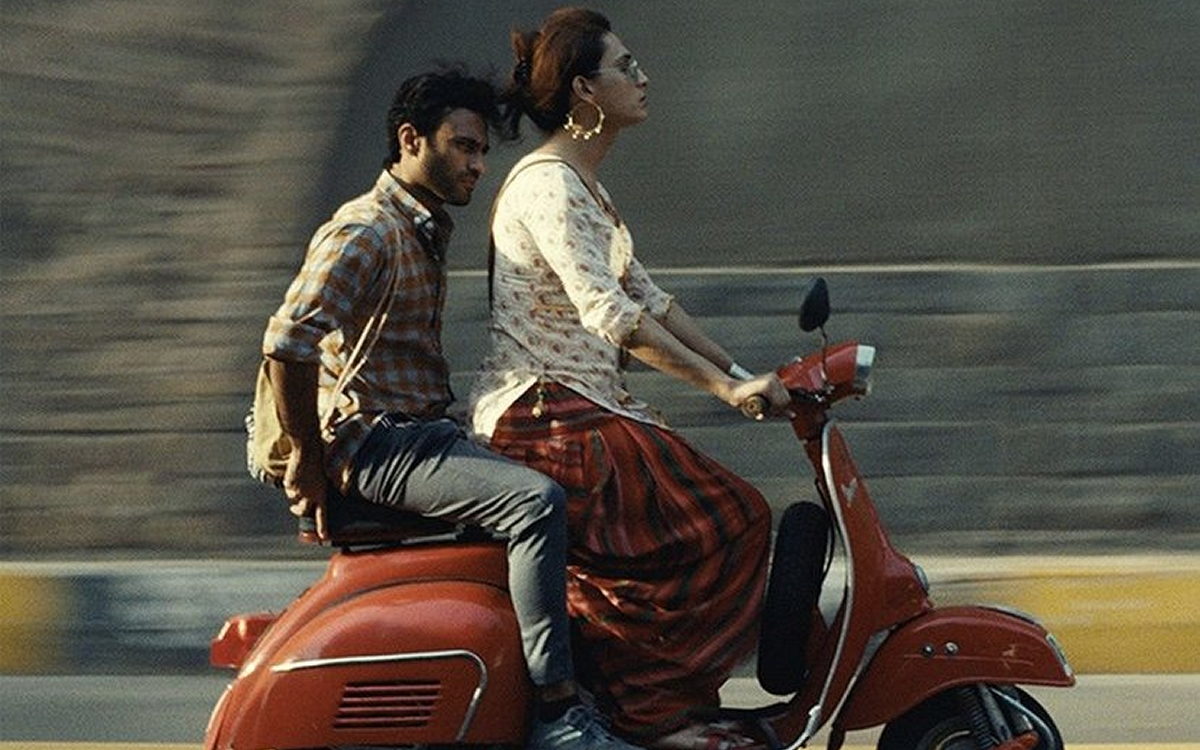 There are several Pakistani movies and television shows that depict the lives of LGBTQ and intersex people in society.
Though some media outlets have become more inclusive, the representation of queer people on screen is still too rare. Pakistan has seen a rise in the production of LGBTQ and intersex movies and television shows that include dramas, documentaries and web series. Some of them are made in Pakistan, while others are produced abroad. Many of them have been released in Pakistan. The government banned some of them, but others have not only amused audiences but won international awards.
Here is a list of some of them.
'Joyland'
"Joyland" is a Pakistani film that made waves at the Cannes Film Festival.
The film follows the story of a transgender woman named Biba, who is trying to make a living as a dancer in Lahore. She faces many challenges in her life, including discrimination and violence from those who do not accept her gender identity. She nevertheless persists, despite these difficulties, and ultimately finds love and acceptance from unexpected sources. This heartwarming film highlights the struggles and triumphs of the trans community in Pakistan and is sure to resonate with viewers around the world. "Joyland" is a powerful and timely film that highlights the struggles of trans people in Pakistan. It is also a celebration of hope and friendship, and an uplifting story about chasing your dreams against all odds.
In a conservative Pakistani family, the youngest son Haider (Ali Junejo) is expected to produce a baby boy with his wife. However, he joins an erotic dance theater and falls for the troupe's director, a trans woman. This film tells the story of the sexual revolution in Pakistan and their struggle against traditional gender roles and expectations.
"Joyland" is the first Pakistani film on the LGBTQ topic that premiered at Cannes Film Festival and received an overwhelming response. It won the prestigious Cannes "Queer Palm" award during its world premiere. The government had tried to ban the film, but it opened in the country last month.
'Poshida: Hidden LGBT Pakistan'
In the conservative, Muslim-dominated country of Pakistan, homosexuality is a taboo topic. However, there is a thriving LGBTQ and intersex community in Pakistan that is forced to live in secrecy. The documentary "Poshida: Hidden LGBT Pakistan" shines a light on this hidden community.
It follows the lives of several LGBTQ and intersex Pakistanis, who bravely share their stories. The documentary was released in 2015 in Pakistan and in the U.K. by director Faizan Fiaz. It was the first kind of movie on the "LGBTQ" topic. The film was screened at film festivals in Barcelona, Spain, and in the U.S. The word "poshida" means "hidden" in Urdu. The film is particularly timely given the current global discussion around LGBTQ and intersex rights. It examines the legacy of colonialism, class structures and the impact of the U.S. government's gay rights advocacy in Pakistan.
The documentary is about a serial killer from Lahore who kills trans people, women and gay men for entertainment purposes. Human rights abuses of trans men and women are also explored in the documentary.
'Churails'
Pakistani cinema has come a long way in recent years, tackling several taboo subjects and exploring new genres and stories. One of the most groundbreaking Pakistani films of recent years is "Churails."
The film is the first Pakistani queer web series that revolves around four women. It is the first time that a lesbian relationship in any Pakistani film or web series is portrayed.
This film features a trans woman Baby Doll (Zara Khan), lesbian lovers Babli (Sameena Nazir) and Pinky (Bakhtawar Mazhar) and a gay husband. Four women who were students — one was a wedding planner, the third one was convicted of a crime and the fourth woman was a socialite set up a secret detective agency in Karachi. The aim was to launch a detective service for those women who were cheated by their husbands.
A web series set in Karachi challenges the status quo and subverts the conventional narrative. The critically acclaimed web series has opened up a debate about Pakistan's patriarchal society. The show doesn't shy away from tough questions: Veils, deception and secrets. "Churails" is the story of four self-made women who come together to break certain stereotypes and challenge societal hypocrisy.
"Churails" is the first Pakistani drama web series which was released in 2020 by ZEE5, an Indian on-demand video platform. The web series is directed and produced by Asim Abbasi. The film was not allowed to screen in Pakistani cinema or channels. The movie was only available on ZEE5. however, at the time of releasing the film the state bank of Pakistan ordered all the banks to block Pakistani consumers to purchase subscriptions to ZEE5.
"Churails" won the "OTT Platform Show of the Year" at the British Asian Media Awards in February 2021. "Churails" is a feminist film in every sense of the word.
New anti-LGBTQ propaganda bill sent to Putin
LGBTQ Russians 'will cease to be publicly known'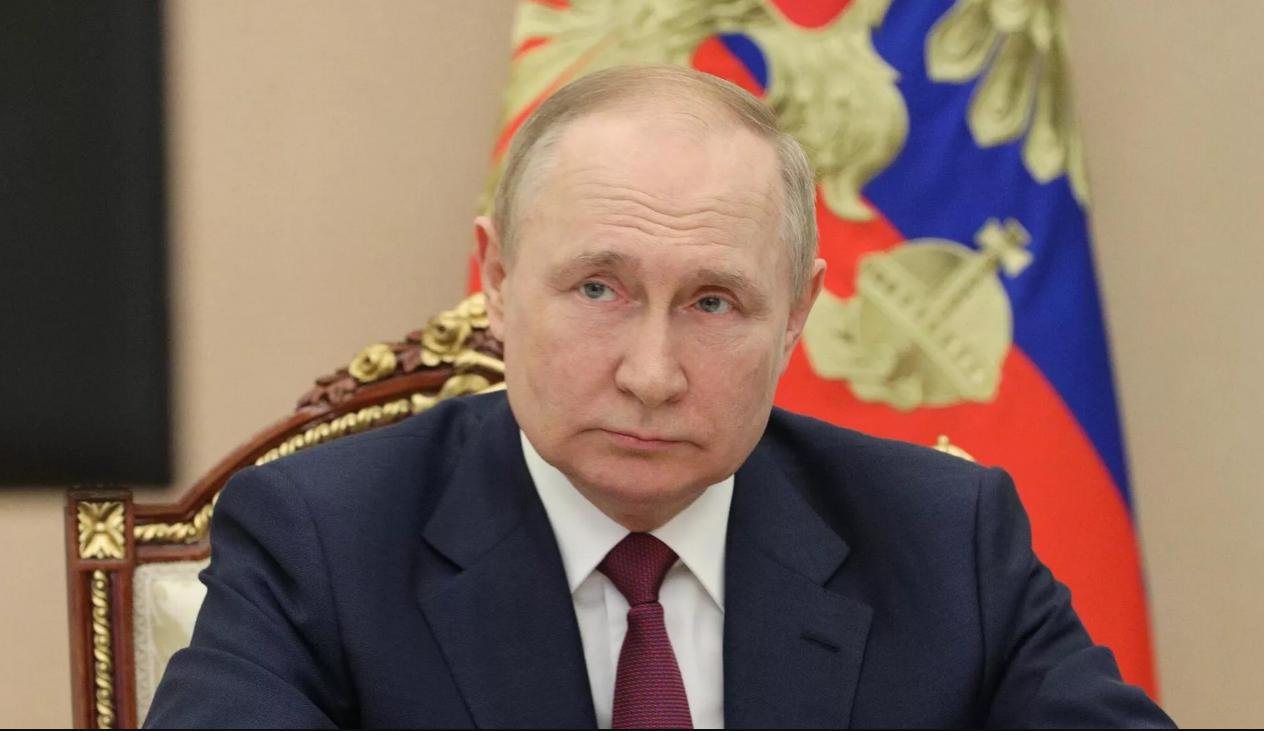 UPDATE: Russian President Vladimir Putin on Monday signed the bill into law.
The upper chamber of the Russian State Duma voted Nov. 30 to approve legislation banning LGBTQ propaganda as well as materials that promote discussion of gender reassignment and mention of LGBTQ issues to minors, which is categorized as promotion of pedophilia. Violation of the ban will result in fines of up to 10 million rubles ($160,212.80.)
The legislation now heads to Russian President Vladimir Putin, who is expected to sign it within the next few days. Russian State Media outlet RIA News reported the new ban on LGBTQ propaganda, gender reassignment and pedophilia will apply to films, books, commercials, media publications and computer games.
The legislation broadens the scope of the existing "Protecting Children from Information Advocating a Denial of Traditional Family Values," statute signed into law by Putin on June 30, 2013.
That statute amended the country's child protection law and the Code of the Russian Federation on Administrative Offenses to prohibit the distribution of "propaganda of non-traditional sexual relationships" among minors.
The definition includes materials that "raises interest in" such relationships, cause minors to "form non-traditional sexual predispositions," or "[present] distorted ideas about the equal social value of traditional and non-traditional sexual relationships."
Businesses and organizations can also be forced to temporarily cease operations if convicted under the law, and foreigners may be arrested and detained for up to 15 days then deported, or fined up to 5,000 rubles ($80.11) and deported.
The new law will extend "responsibility for propaganda of LGBTQ+ people among adults," in addition to the earlier law regarding minors.
The language of the bill also introduces a ban on issuing a rental certificate to a film if it contains materials that promote non-traditional sexual relations and preferences is established. The document also provides for the introduction of a mechanism that restricts children's access to listening to or viewing LGBTQ information on paid services.
The newly expanded law provides for the Russian Federal Service for Supervision of Communications, Information Technology and Mass Media to be vested with the right to determine the procedure for conducting monitoring on the Internet to identify information, access to which should be restricted in accordance with the federal law on information.
A requirement is also set on paid services to enter codes or perform other actions to confirm the age of the user. At the same time, access to LGBTQ information is prohibited for citizens under 18 years of age.
In addition, it provides for a ban on the sale of goods, including imported goods, containing information, the dissemination of which provides for administrative or criminal liability.
Also, the law "on the protection of children from information harmful to their health and development" is supplemented by an article on the promotion of non-traditional sexual relations, pedophilia and information that can make children want to change their sex.
The latter language pointedly inserted as transgender people have been a frequent target of attacks by the Russian president in speeches recently blaming the West for a global decay in moral values that run counter to what Putin describes as "Russia's strong morals."
Human Rights Watch noted that given the already deeply hostile climate for LGBTQ people in Russia, there will be uptick in often-gruesome vigilante violence against LGBTQ people in Russia — frequently carried out in the name of protecting Russian values and Russia's children.
Legal scholars say the vagueness of the bill's language gives room for government enforcers to interpret the language as broadly as they desire, leaving members of the Russian LGBTQ community and their allies in a state of even greater fear and stress filled uncertainty.
The Moscow Times newspaper and webzine, which publishes outside of the Russian Federation to avoid censorship, ran an article Dec. 2 reporting on St. Petersburg LGBTQ activist Pyotr Voskresensky, who in an act of defiance opened up a small "LGBTQ museum" in his apartment prior to Putin's signing the measure into law.
"The museum is a political act," said Voskresensky. "As this era is coming to an end, I felt I wanted to say one last word."
Voskresensky — who has spent years acquiring Russian-made statues, jewelry, vases, books and other art objects that tell stories about the country's LGBTQ subculture — decided this was his last opportunity to share his collection with ordinary people he told the Times.
For safety reasons, the museum's location has not been made public: Hopeful visitors must contact Voskresensky via Facebook to receive the address.
On a recent tour, the first thing visible to visitors at the entrance was a portrait of composer Pyotr Tchaikovsky, one of the most famous gay men in pre-revolutionary Russia.
At the end of the exhibition, there were a few contemporary art pieces, including a satirical model depicting Russian Duma Deputy Vitaly Milonov, a prominent supporter of the anti-gay legislation, wearing a bridal veil.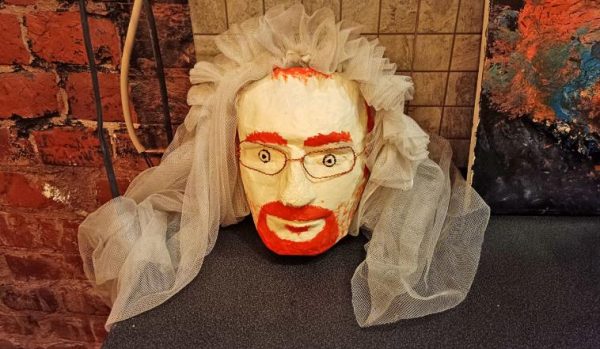 In a phone call with the Washington Blade on Saturday, a young Russian LGBTQ activist who asked to not be identified for fear of Russian government reprisals and who has communicated with the Blade previously from their Helsinki safe space, reiterated:
"These [Russian obscenity] politicians want to so-called "non-traditional" LGBTQ+ lifestyles erased out of public life. They and their so called colluders in church are ignorant of truth that LGBTQ+ people will exist no matter what. It is scientific fact not their religious fairytales and fictions."
The activist also noted that with Putin's signature, Russian LGBTQ people "will cease to be publicly known" effectively driving them underground. "Those bastards have tried to make us erased — they stupidly think we no longer [will] exist" The activist angrily vowed; "we are not disappeared — never. We are human and we are natural and they will not defeat our humanity."