Meet America's first out lesbian ambassador
Chantale Wong on groundbreaking role as U.S. director of Asian Development Bank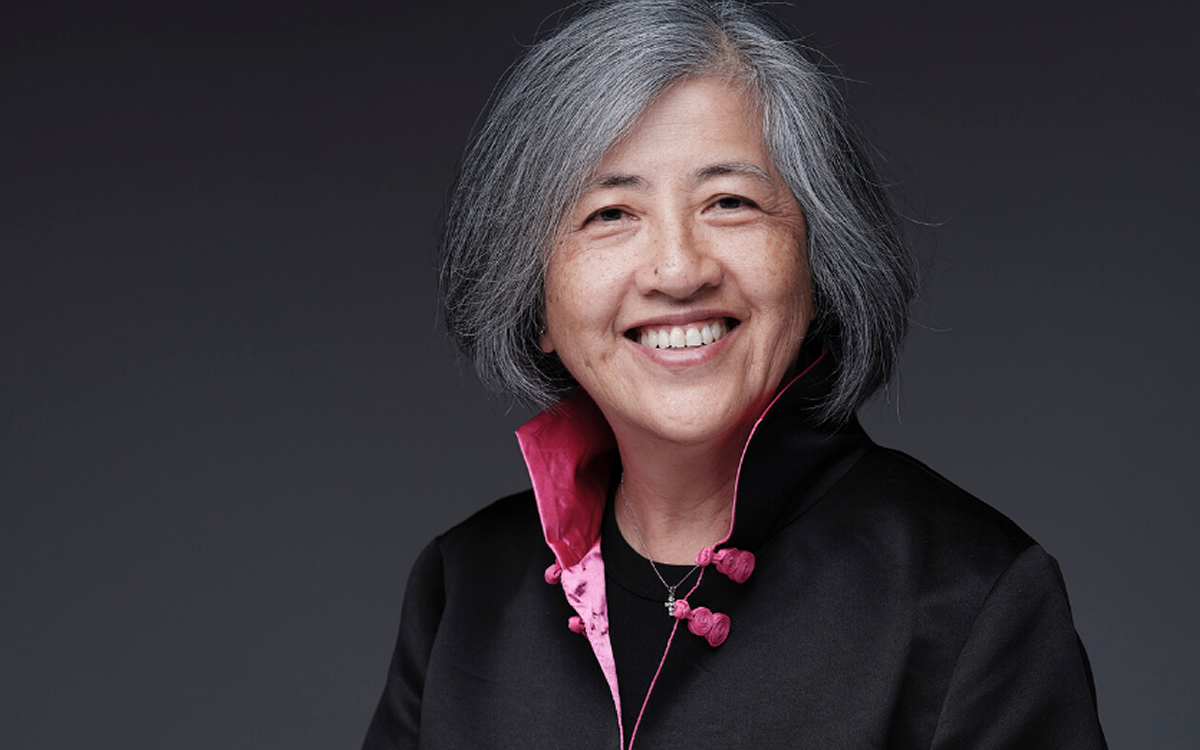 The first openly lesbian U.S. ambassador on Wednesday discussed her historic ambassadorship with the Washington Blade during an exclusive interview in D.C.
"It is a milestone for the United States," said Chantale Wong, the U.S. director of the Asian Development Bank. "I'm hoping that it's not too soon that I will be joined by others."
Wong, whom the U.S. Senate confirmed in February by a bipartisan 66-31 vote margin, represents the U.S. at the Asian Development Bank, which seeks to promote economic and social development throughout the Asia-Pacific Region. Wong is also the first openly LGBTQ person of color to serve as a U.S. ambassador.
Interim Human Rights Campaign President Joni Madison said Wong's confirmation "is one step closer to achieving a future where all members of the LGBTQ+ community can see themselves reflected at the highest levels of government." Wong told the Blade that she feels "a huge weight of responsibility."
"It's a huge responsibility I carry with me because it is the hopes and dreams of those that want to be in my position, but also the issues that I will carry forward in terms of providing inclusive growth for our community in many of these countries where the community is really criminalized and targeted, and so that is going to be my burden and my responsibility to bring forth a better livelihood for these communities."
Brunei and Singapore are among the bank's member countries that continue to criminalize consensual same-sex sexual relations. The bank itself is based in the Philippines, a country in which dozens of LGBTQ rights groups operate.
Wong between 1999-2002 was the acting U.S. executive director of the bank's board of directors. Wong noted the Philippines' Foreign Affairs Department granted her wife a diplomatic visa after the bank recognized their Vermont marriage.
"For me 20 years ago, it was really precedent setting," said Wong. "I was there with my partner."
Wong spoke with the Blade less than two weeks after a group of Democratic lawmakers in a letter they sent to Secretary of State Antony Blinken urged the State Department to do more to ensure countries recognize the same-sex partners of American diplomats. The interview also took place against the backdrop of efforts to add sexual orientation and gender identity to the Asian Development Bank's safeguards.
"In all the institutions, we come up with ensuring that any of our projects and our policies do no harm and maybe even improve the lives of the beneficiaries we try to serve," said Wong. "Ultimately, it's about economic development for these countries … we've always had labor standards, environmental standards, other social standards, social safeguards. You don't go in and harm the people you're trying to help."
Wong further noted LGBTQ people "are the vulnerable of the vulnerable because of many of the laws in these countries are specifically targeting LGBTQ people."
"We want to really advance that issue, that you're also looking at that community to ensure that we do no harm, but also we talk about inclusive growth, that the economies of these countries cannot fully grow if you leave out any segments of the community. So that's the push on the SOGIE (sexual orientation and gender identity and gender expression) safeguards."
Wong said she expects the bank's board in 2023 will decide whether to accept the proposed LGBTQ-specific safeguard. Wong told the Blade she expects the U.S. government will endorse it, noting the Biden administration's executive order that bans discrimination against federal employees based on sexual orientation and gender identity and its commitment to promote LGBTQ rights abroad as part of U.S. foreign policy.
"The president is very clear," said Wong. "The question how to go about making sure that this safeguard is protective of the community. That's the discussion that's going on."
Ambassador fled China as a child
Wong was born in Shanghai in 1954. Mao Tse-tung in 1958 launched the Great Leap Forward that sought to transform China into an industrial economy. Wong said the famine that resulted from the campaign killed upwards of 55 million people.
Wong told the Blade her parents in 1960 "made the ultimate sacrifice to allow me to escape" China in the bottom of a boat that brought her and her grandmother to Hong Kong, which at the time was a British colony. Wong lived in Hong Kong with her aunt and uncle. They enrolled her in a Catholic boarding school in Macau, which at the time was a Portuguese territory.
She was baptized and given the name Chantale after St. Jane Frances de Chantal, who Wong noted is the patron saint of "forgotten people." Wong said the first English word she learned to say and write was her name, which she practiced while taking the ferry between Hong Kong and Macau.
Wong, her aunt and uncle moved to the Japanese island of Okinawa in the mid-1960s.
President Nixon in 1972 traveled to China, and Japan the same year established diplomatic relations with the country. Wong, her aunt and uncle received Taiwanese passports that allowed them to travel to Guam, a U.S. territory in the western Pacific Ocean.
Wong attended an all-girls Catholic high school in Guam. The island's governor later endorsed her for a scholarship that allowed her to enroll at the University of Hawaii. Wong later studied at the University of California, Berkeley and Harvard University's John F. Kennedy School of Government.
Wong in 1982 returned to Shanghai, where she reunited with her parents who she had not seen in 21 years. Wong also met her brother whom she had never met.
Wong's brother left China five years later and now lives in the U.S. with his family. Their parents arrived in the U.S. in 1990, a year after the Chinese government massacred pro-democracy protesters in Beijing's Tiananmen Square. Wong pointed out her parents were in their 60s when they left China.
"Those are the models I adhere to," she said.
Wong further added her "journey is not unlike many of the people that we're trying to help and nurture and economically develop."
"I'm very mindful of my journey and what we're trying to help," she said.
Trump 'fueled the fire of anti-Asian hate'
Wong throughout her career has worked to expand opportunities for people of Asian and Pacific Islander descent.
She founded the Conference on Asian Pacific American Leadership, a group that seeks to "empower" members of those communities to enter public service, in 1990. New York Congresswoman Grace Meng is among the organization's alumni.
Wong also documented the late U.S. Rep. John Lewis (D-Ga.) during the final years of his life.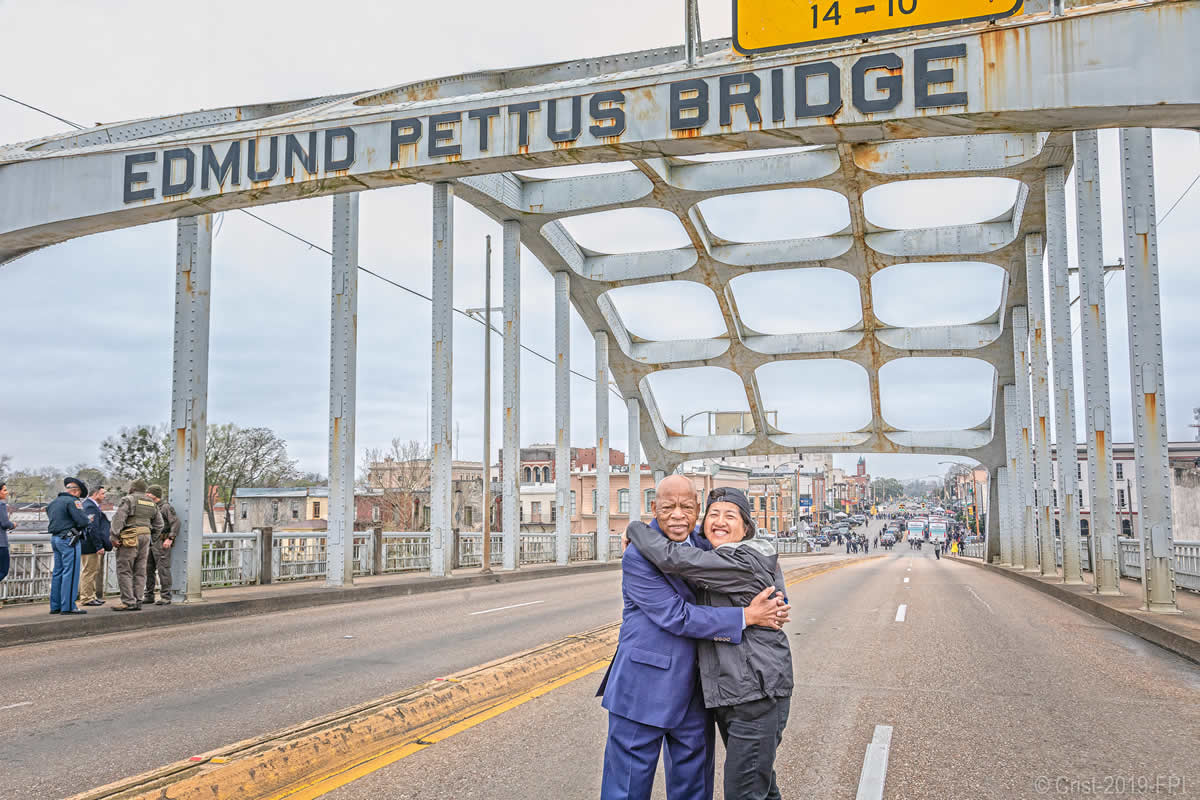 Wong during the interview wore a gray hoodie with the hashtag #StopAsianHate.
She noted the Chinese Exclusion Act, an 1882 law that prohibited Chinese people from entering the U.S., and Japanese internment camps during World War II. Wong also referenced Vincent Chin, a Chinese American man who two white autoworkers in Detroit murdered in 1982.
Wong added "the rhetoric of the last administration fueled the fire of anti-Asian hate" during the pandemic.
"It's a huge issue for the community," she said. "There's also hate against gays and lesbians."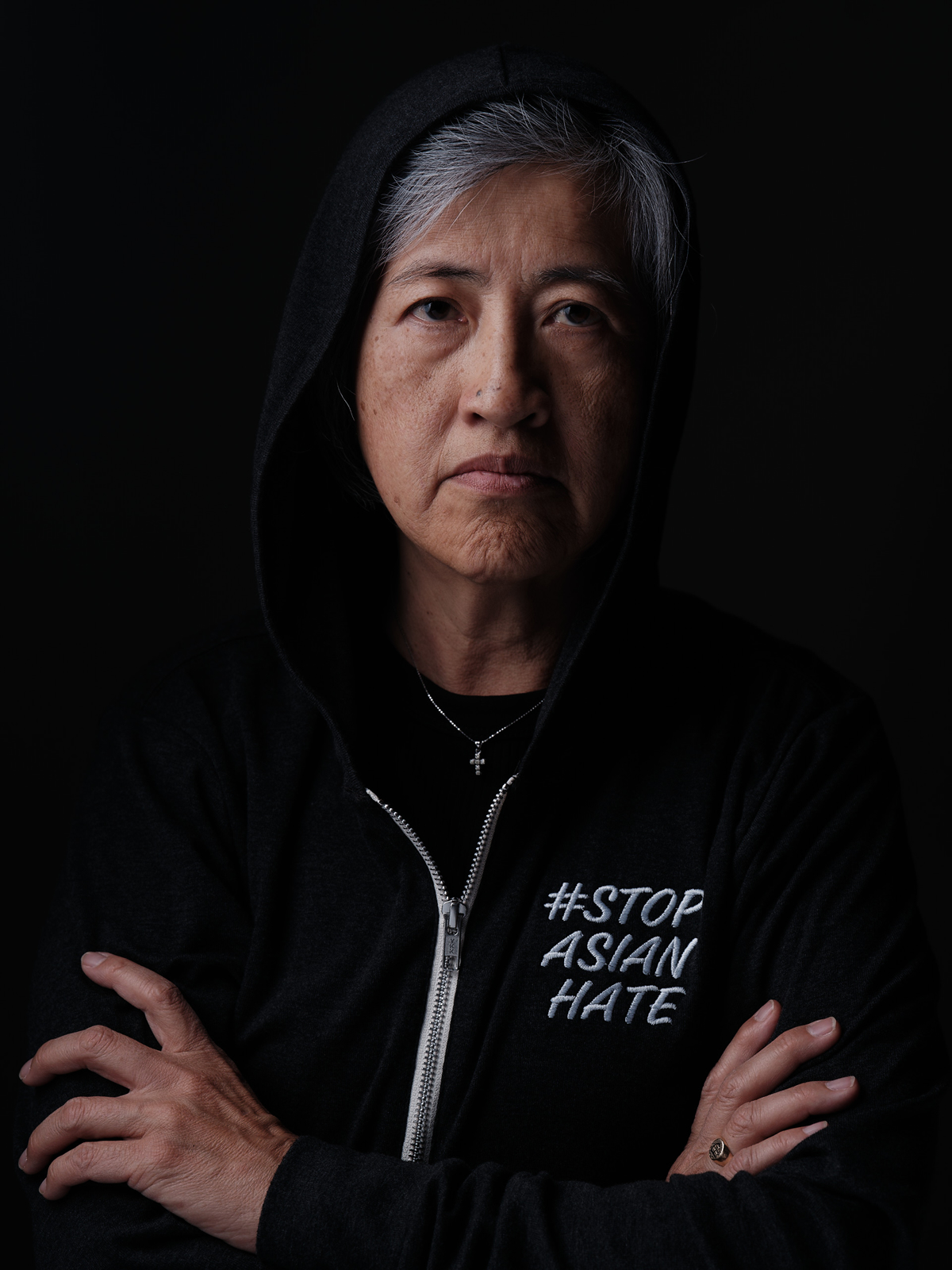 Homophobic attacks in South Africa persist
Mpho Falithenjwa died by suicide after he was bullied for being gay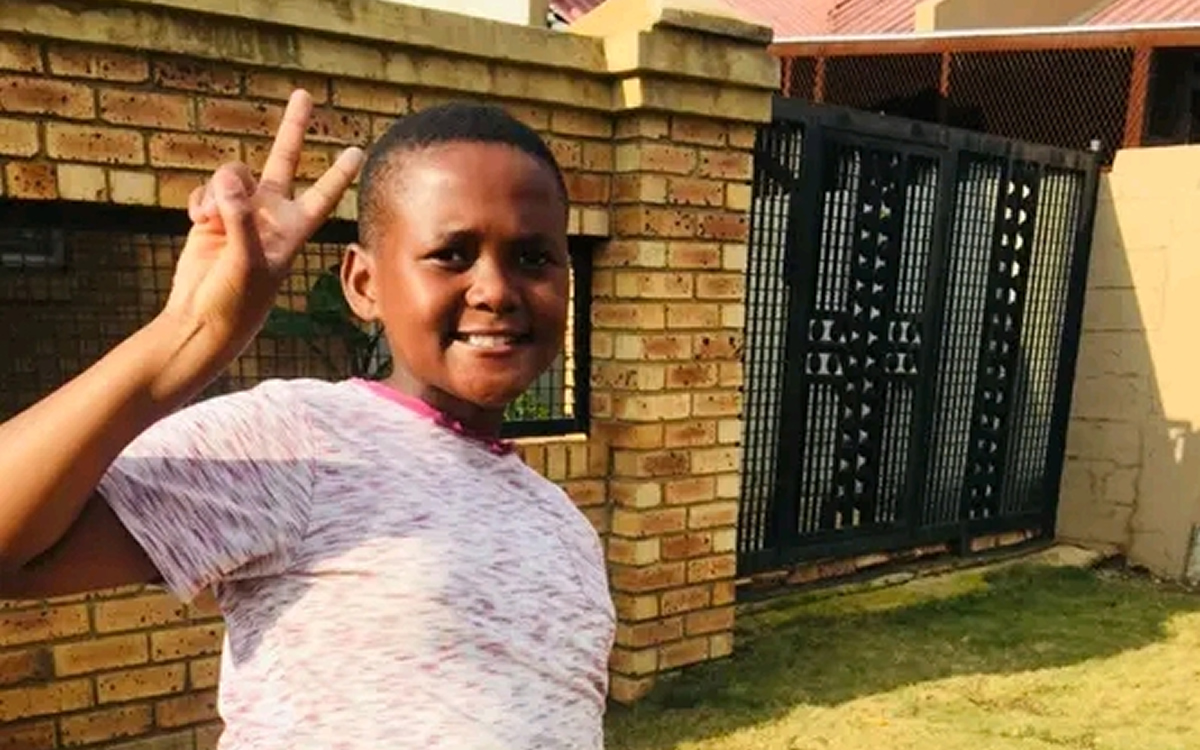 Despite having a constitution that explicitly protects LGBTQ and intersex South Africans, homophobic attacks remain pervasive in the country.
Mpho Falithenjwa, 14, died by suicide earlier this month after he was bullied because he was gay, according to his sister who spoke with MambaOnline, a local LGBTQ and intersex publication. South Africa's LGBTQ and intersex community is wondering how an incident like this can be averted from happening again.
"We believe that the untimely passing of Mpho was mainly because of societal pressure, because of how society made it impossible for Mpho to come out without fear or prejudice, so what happened to Mpho really saddens us as activists it saddens us as Access Chapter 2 but over and above it saddens us as a country that 26 years after officially signing this Constitution as a country, we still have to grapple with issues of addressing the victimization of homophobia and transphobia subjected to the 2SLGBTQIA+ community and it happened a time when we are reflecting and commemorating international Pride," said Mpho Buntse of Access Chapter 2, a South African LGBTQ and intersex rights organization.
"Moreso, it brings eyes into the country to question the credibility of our Constitution because it cannot be that we have a Constitution that embraces the 2SLGBTQIA+ community yet it still makes it difficult for people to live without prejudice so this was conversion practice in the making because of the pressure that Mpho was given by society to conform to what society believes Mpho is as compared to what Mpho believes he is," added Buntse. "What happened to self-affirmation? Generally as a country I think we really need to take a stance, a very strong stance in fighting and confronting issues of transphobia and homophobia from a place of policy more than anything."
Ruth Maseko of the Triangle Project called for more stringent measures to be taken against any form of bullying.
"There are many forms of bullying, verbally, physically and emotionally, it is abusive and should never be tolerated. Nobody should stand by no matter who you are, what your position is or what your age is and watch another person being bullied," said Maseko. "Moreover, a deep concern for us is that the ages of perpetrators of hate crimes have been young. What are we passing on to our young people? What messages are we giving them, that makes it okay to start calling people names and excluding people because of who they are?"
Falithenjwa's death by suicide is the latest case to send shockwaves across South Africa.
A court in Pretoria in April sentenced two men to life in prison for raping a 19-year-old lesbian in 2020.
Human Rights Watch statistics indicate at least 20 LGBTQ and intersex people were reported killed in South Africa between February and October 2021. The international NGO indicates many of them were either beaten or stabbed to death because of their sexual orientation or gender identity.
"We cannot keep losing young lives just based on who they are and how they identify. It's hard when you are young and feel that you are not accepted and then bullied, and nobody does anything to stop bullying wherever it happens," said Maseko. "That person then turns that hate inwards and ends their own life before their life has even really begun. Why? Just because of who that person is? Words have the ability to cause this outcome and it is devastating that a young person feels like they can no longer go on because of someone else's words."
Maseko added it is "not acceptable and should not be tolerated."
"Our children should be learning in their homes that it is never okay to do this to others. Children should not engage in prejudice," said Maseko. "If they have learnt it, because none of us are born with prejudice, they have the ability to unlearn it. In schools, where it is evident that someone is the target of bullying on any grounds, immediate action should be taken."
Turkish police arrest hundreds over banned Pride parade
Istanbul officials sought to prevent event from happening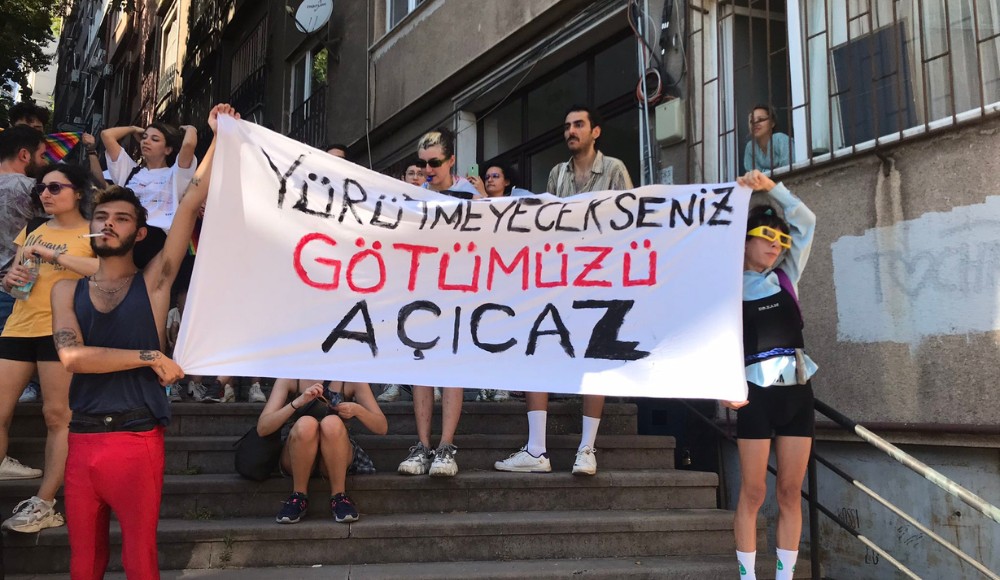 Hundreds of LGBTQ people, allies and supporters took to the streets of Istanbul Sunday in defiance of the country's government's ongoing 2014 ban of Pride parades and Pride Month festivities.
Protestors violently clashed repeatedly with police and security forces in various neighborhoods located around the Bol Ahenk Sokak (Pedestrian Plaza) and other sections of the central downtown area.
Authorities had shut down the city's transit systems hours prior to the influx of LGBTQ activists and demonstrators and flooded streets with police in riot gear who made hundreds of arrests, in some cases tear gassing participants and attacking them with clubs.
Government security forces arrested over 373 people including Agence France-Presse journalist and chief photographer Bülent Kılıç. Detainees were taken by bus to a central holding facility for processing. Photojournalist Mehmet Demirci documented the arrest of Kılıç in a Twitter post.
My photojournalist friend Bülent Kılıç has been taken into police custody while covering the #İstanbulPride. His hands were cuffed behind his back.@Kilicbil Kilicbil pic.twitter.com/sDYNoVe13L #journalismnotcrime

— mehmet demirci (@mehmet_demirci_) June 26, 2022
Ankara-based Kaos GL, the largest Turkish LGBTQ activist group, documented the arrests and clashes which occurred prior to the 5 p.m. planned parade kick-off in a series of Twitter posts.
İzmir'de polis zor kullanarak LGBTİ+'ları alandan çıkarmaya çalışıyor!#OnurYürüyüşü #Pride2022 pic.twitter.com/jlJ7H2eOWU

— Kaos GL (@KaosGL) June 26, 2022
KAOS GL in a press release on Monday noted that "the detentions experienced during the march, was among 'firsts' for this year. Totally 373 LGBTIs and LGBTI+ right defenders were taken into custody on the day of march! This number is a record both in the history of Pride marches and the other public demonstrations."
The group also recorded the scope of anti-LGBTQ Pride Month bans and pressure by Turkey's governmental bodies across the country.
"There were 10 ban decisions announced within the scope of Pride Month events. These ban decisions were taken by Boğaziçi University Rectorate, METU Rectorate, Gaziantep Governorship, Çanakkale Governorship, Datça District Governorship, Beyoğlu District Governorship, Kadıköy District Governorship, Eskişehir Governorship and İzmir Governorship.
The detentions began with 70 people at ninth Boğaziçi Pride March on May 20, increasingly went on till June 26. 373 people were taken into custody in Istanbul on June 26. This number is among the highest detentions within the context of the public demonstrations in İstanbul recent years. Totally 530 LGBTI+s and LGBTI+ right defenders were detained in 37 days."
Activists across South America mark Pride Month
Demonstration in Chilean capital drew more than 100,000 people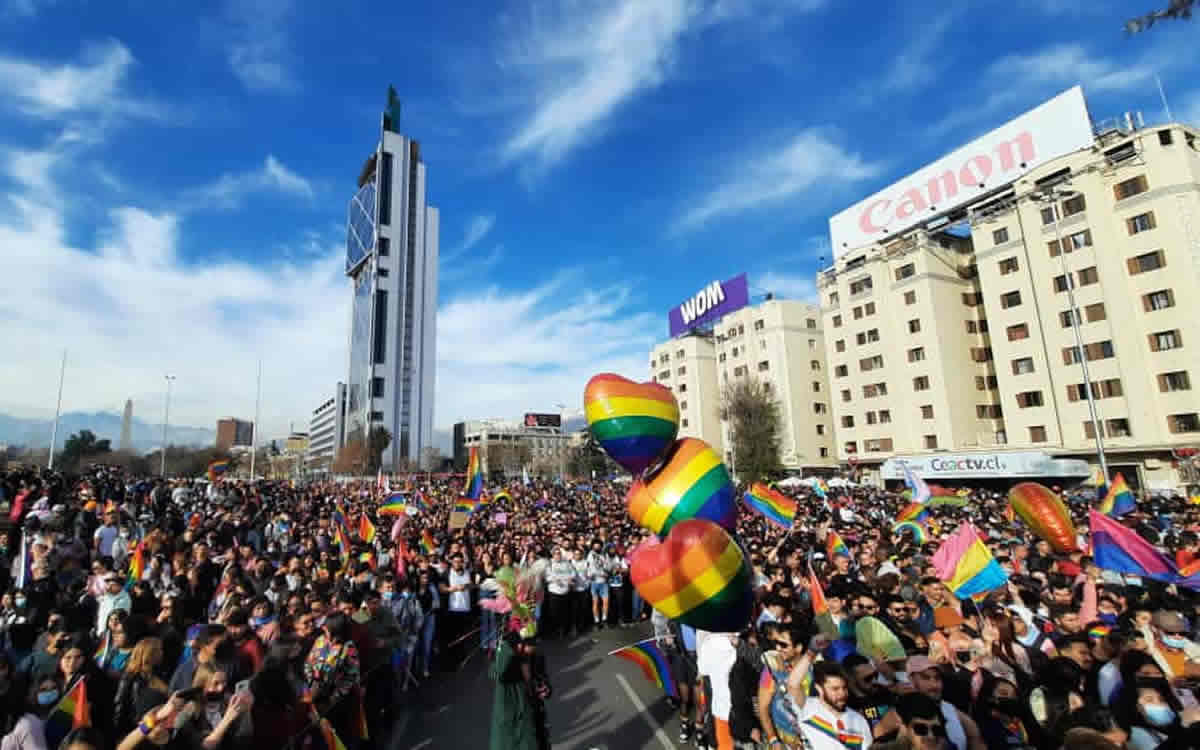 Activists in Chile and across Latin America on June 25 took to the streets to celebrate Pride Month.
The Movement for Homosexual Integration and Liberation (Movilh) and Fundación Iguales in Chile organized a demonstration in Santiago, the country's capital, in which more than 100,000 people participated. March organizers demanded the repeal of Article 365 of the Chilean Penal Code that criminalizes same-sex couples.
Chile's marriage equality law took effect on March 10, the day before President Gabriel Boric took office.
New Colombia president a sign of hope for LGBTQ, intersex activists
LGBTQ and intersex activists in Colombia are looking forward to what will be a new political era after former Bogotá Mayor Gustavo Petro won the second round of the country's presidential elections on June 19. Petro, along with his running mate, Vice President-elect Francia Márquez, who will be the country's first vice president of African descent, will be the first leftist executives in Colombian history.
A source in Bogotá, the Colombian capital, told the Washington Blade that Petro during the campaign pledged to fight violence and discrimination based on sexual orientation and gender identity and to implement policies "for the reaffirmation of gender identities and sexual orientation without barriers for all non-binary people and transgender people in Colombia."
Manuel Velandia, a long-time Colombian LGBTQ and intersex activist who organized the country's first demonstration in support of queer rights 39 years ago, told the Blade that authorities sent a contingent of 100 police officers and "we — 29 gay men, two lesbian women and a transsexual woman — marched."
"The march could take place because in Colombia it was a crime to be homosexual and we achieved the decriminalization of homosexuality in the Penal Code," said Velandia.
Thousands of people took to the streets of Bogotá on June 25 to demand a nationwide LGBTQ and intersex strategy "as a measure to guarantee the rights of this population, combat discrimination based on sexual orientation, gender identity and expression, and sexual characteristics (OSIEGCS), and eliminate the barriers that persist for the materialization of the rights acquired by judicial means, according to national and international human rights standards."
Velandia explained to the Blade that activists are "writing a document of what we expect from the next government from president's inauguration and during the first 100 days."
"We now are focusing on the most priority issues," said Velandia. "We think that a law that comes out of a ministry is not as important as a national law passed by Congress."
Additional Pride marches will take place in Bogotá in the coming days.
Peruvian activists hold country's largest-ever Pride march
The largest Pride march in Peru's history took place on June 25 in Lima, the country's capital.
"It has been the largest march in the 20 years of history of this massive activity," activist Jorge Apolaya told the Blade. "[It was a] joyful rebellion, as we call it."
Apoyala pointed out activists took to the streets because "it is necessary" for Peru and President Pedro Castillo's government to act on "the demands of the LGBT population, the gender identity law, the equal marriage law that are pending before respective committees in the Congress of the Republic and generate the necessary discussions so that they can be debated."
According to the activist, "the country continues to remain at the back door with respect to respect for LGBT human rights in the world, but not even in the world, but at the Latin American level."
Protests prompt cancellation of many Ecuador Pride events
Protests that have taken place across Ecuador for more than two weeks prompted activists to suspend most activists and demonstrations in favor of LGBTQ and intersex rights that had been scheduled to take place this month.
"There are seven Prides that have already been suspended out of those that were scheduled," Diane Rodríguez, a prominent Ecuadorian activist, told the Blade.
Rodríguez noted two marches in the cities of Santo Domingo and Loja were able to take place on Saturday.