San Francisco drag artist Heklina dies
Stefan Grygelko passed away in London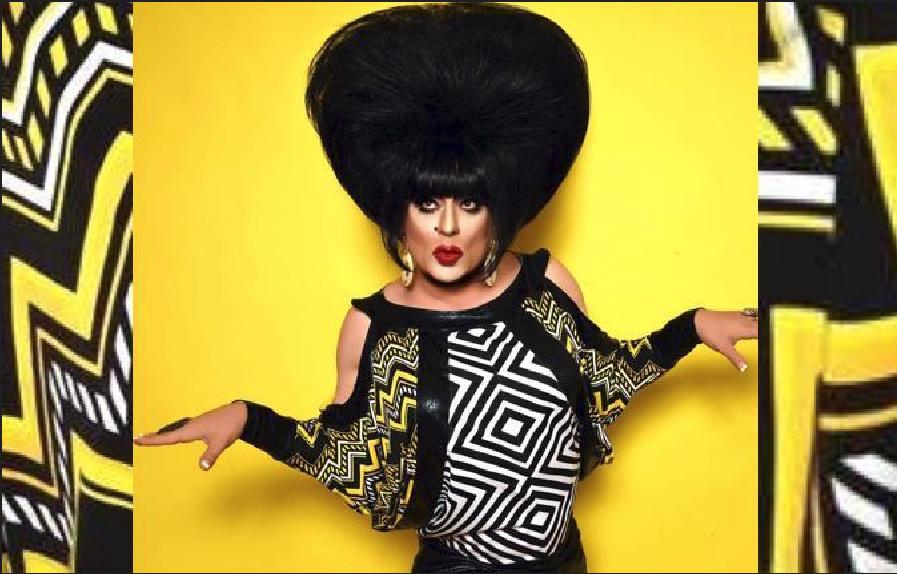 By Cynthia Laird | Stefan Grygelko, better known as his drag persona Heklina, has died, his longtime friend Joshua Grannell (Peaches Christ) wrote on Facebook April 3.
The two were in London where they were appearing in the "Mommie Queerest" show there, Grannell wrote, adding that he had gone to pick up Heklina that day.
"I do not know the cause of death yet," Grannell wrote. "I know this is shocking news and I am beyond stunned, but I wanted to let folks know what has happened. Heklina is not just my best friend, but a beloved icon of our community."
The news shocked and saddened his friends back in San Francisco, with fellow drag queen Sister Roma writing on their Twitter account that she was "absolutely devastated" to learn of the passing of his friend and collaborator for two-plus decades.
"She is one of the funniest people I've ever known. This is a nightmare," wrote Roma, a member of the drag philanthropy group the Sisters of Perpetual Indulgence, in a tweet.
Oasis, the LGBTQ nightclub in which Heklina was once a part-owner, expressed its sadness and said it would open at 4 p.m. Monday.
"We are shocked and devastated to learn of the passing of Heklina today," the club wrote. "Oasis will be open at 4 p.m. for drinks, stories, and community, if you'd like to come by. Sending love to all."
Gay former state assemblymember Tom Ammiano told the BAR he will miss the drag artist.
"A true professional [and] with drag under attack her passing is especially wounding," wrote Ammiano, who also served on the San Francisco Board of Supervisors and school board. "As an aside, she bartended at events for folks with special needs at the Oasis [and] as a former special education teacher, I loved her for that."
As Heklina, Grygelko was known for founding the old Trannyshack drag show in 1996 at the old Stud bar. (The name of the show was later changed to "Mother.")
At the start of each Trannyshack, San Francisco's outlandish, no-holds-barred Tuesday night drag show, a snippet of the old "Muppet Show" theme music warned "it's a kind of torture, to have to watch the show," as the Bay Area Reporter reported in 2008.
The joke belied the fact that the performances were more than just boys in dresses lip-synching to pop ballads or camp classics. The weekly shenanigans often masked what in reality was a uniquely queer riff on the political, social, racial, and gender controversies of the day.
Heklina invited not just drag queens — many of whom went on to become stars in their own right — but also female performers, known as faux queens, and drag kings to share her stage. By doing so, Heklina threw out the rulebook on what it meant to be a drag performer.
Adriana Roberts, a trans woman and an early Trannyshack performer, penned a tribute on Facebook.
"She was a Master Class in successful Nightlife Production: wrangling order from chaos, managing a stage, managing a crowd, putting down hecklers, assembling trusted crews, booking budding queens, promoting events, following one's heart — but also always being aware of what actually sells," Roberts wrote. "And she did it all with snark, wit, and balance for over 25 years."
Roberts, a former production designer at the BAR, wrote, "Coming from a punk rock ethos, she created a space that welcomed performers from across the gender spectrum, at a time when drag was VERY codified into TIRED (her words) tropes of men in sequined gowns doing diva lip-syncs. None of us realized it at the time, but she helped revolutionize the concept of what drag could be, breaking its mold years before the rest of the world caught on."
As the BAR noted in a March 2022 article, since the early 1990s, Heklina had been a mainstay in Bay Area queer nightlife. From the first irreverent drag nights at the Stud, to Trannyshack's expansion at DNA Lounge that included annual contests, Heklina has often hosted the most prominent drag and nightlife events which included her own numbers.
In 2015, along with D'Arcy Drollinger and other investors, Heklina opened Oasis in South of Market; the same building that once housed the original Oasis. The new nightclub has become popular for not only drag shows and DJed dance nights, but comic plays and musicals, cabaret concerts and community fundraisers. Heklina later sold her share of Oasis ownership and moved to Palm Springs, while still keeping a foothold in the Bay Area's nightlife scene.
And, of course, Heklina was known for her deadpan line delivery as Dorothy (Bea Arthur's character) in stage productions of episodes of the classic sitcom "The Golden Girls." The long-running show became an annual holiday tradition in San Francisco.
State Sen. Scott Wiener (D-San Francisco) issued the following statement Monday afternoon:
"I am absolutely devastated. Heklina was an icon in the truest sense — funny, caring, outrageous, and brave. I first saw Heklina perform when I was a young gay man in the 1990s, new to San Francisco. Over the years, I got to know her and helped her find a space for Oasis. I've rarely worked with someone as fierce, creative, and dedicated.
"Heklina created events and community spaces that spun glitter and giant wigs and raucous jokes into a feeling of home. She was fiercely outspoken and always stood up for her friends and community. She was the soul of San Francisco, and it's hard to imagine the city without her.
"Heklina was also a staunch defender of drag — which is under extreme attack right now — and created opportunities for young drag queens to find their space. While we grieve, we must honor her memory by remembering the joy she brought us and the importance of the art form to which she dedicated her life."
Nguyen Pham, board president of San Francisco Pride said in an emailed statement:
"Personally, I've been honored and grateful to have engaged with Heklina directly, as well as attended her spectacularly memorable productions, numerous times over the years. I know that her unique brand of radically inclusive drag art has evoked so much pure joy from countless community members and allies for many generations. She was unstoppable and a master without parallel."
************************************************************************************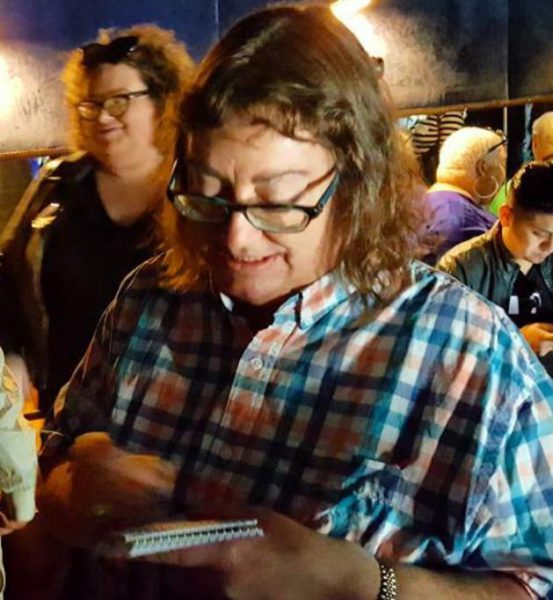 Cynthia Laird is the Editor-In-Chief and News Editor of the Bay Area Reporter. Laird is a long time journalist in the SF Bay Area having studied Government-Journalism at California State University, Sacramento. She and her wife live in Oakland.
*************************
The preceding article was previously published by the Bay Area Reporter and is republished by permission.
Idina Menzel to perform at Capital Pride
Tony-award winning actress will perform songs from new album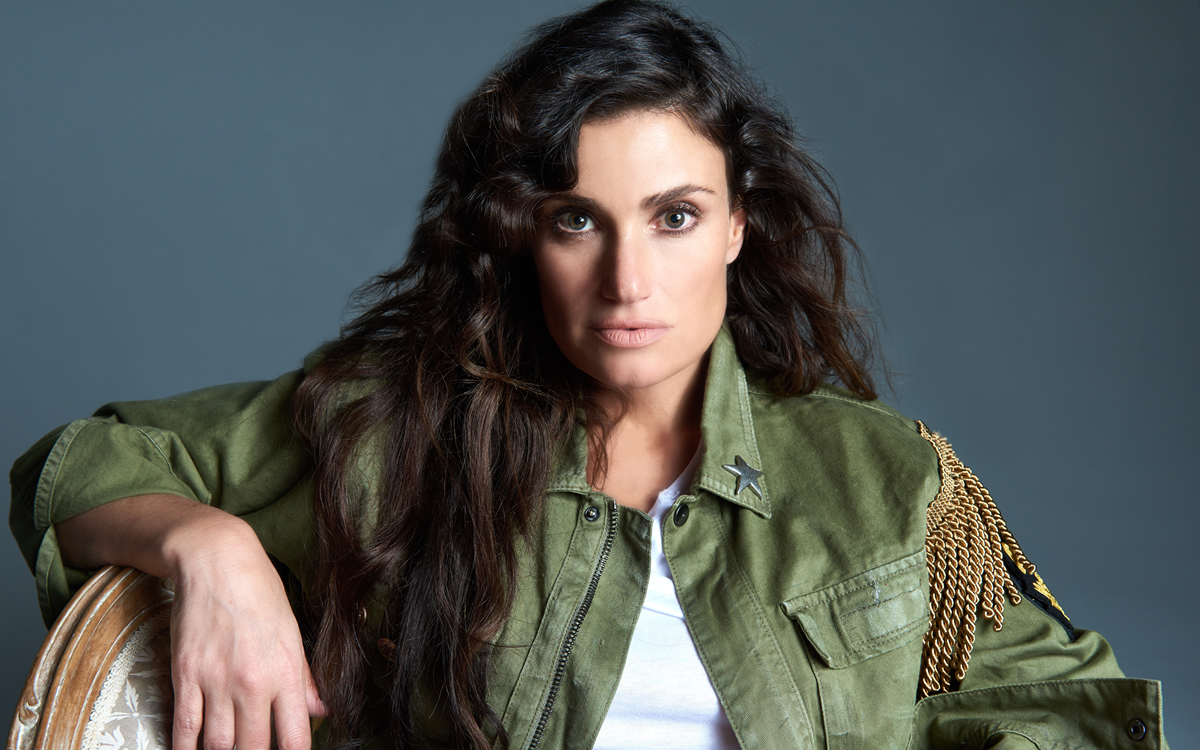 Tony-award winning actress and singer Idina Menzel will be performing songs off of her new album "Drama Queen" at the Capital Pride Concert on June 11.
Known as "the queen of Broadway," Menzel got her start playing Maureen in "Rent," which was one of the first musicals to depict lesbian characters on stage. She won her first Tony playing Elphaba in "Wicked" and has since starred in the film adaptation of "Rent" and Disney's "Frozen."
"Drama Queen" is Menzel's seventh studio album and is expected to be released Aug. 18. The first single "Move" was released May 12 and is a "celebration of love in all its forms," according to Menzel.
Menzel will be taking the stage at the concert along with Debbie Gibson and Shanice.
There will only ever be one Tina Turner
Legendary singer performed at first-ever Gay Games in 1982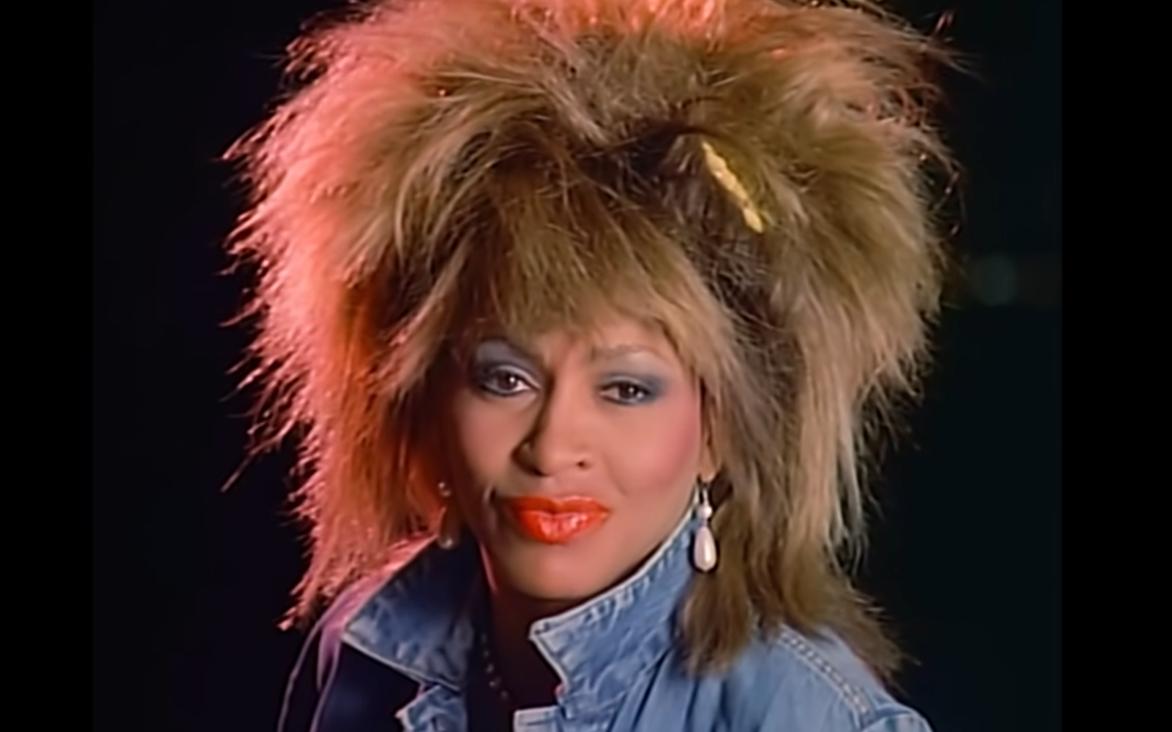 Legendary singer Tina Turner, dubbed the 'Queen of Rock' n Roll,' has died at the age of 83 at her home in Switzerland after a long illness, her publicist Bernard Doherty told the PA news agency. A statement read: "With her, the world loses a music legend and a role model."
Today, upon her passing, everyone around the world is declaring Tina Turner "an icon."
It doesn't fit. There are icons, an atmospheric leap, all of Heaven, and then, and only then, sitting above it all … is Tina Turner.
Simply, The Best.
For the non-conforming male personas amongst us, and for the female personas among us, she was our phoenix rising from the ashes of toxic masculinity, over coming it, and becoming the epitome of the queen, the warrior, the triumphant. She was the diva of rock, not just as in "Rock and Roll", which was true, but as in "rocking your world." When she borrowed Sir Elton's "I'm Still Standing", we knew she meant it.
In case you missed her story told many times, written about and immortalized on film, she was born Anna Mae Bullock. An up-and-coming musician named Ike Turner domineered her into his act and gave her the name "Tina Turner." In classic "star is born" form, Tina Turner overcame her mentor in talent and popularity, and he married her.
Her voice was not one of sweetness and ice cream sodas. She was the real deal. Right from the start, she sang from the edge. She was not likely to be mistaken for Doris Day or Petula Clark, no, Tina Turner had grit, strength and even a tone of rage.
While other "iconic" singers debuted in film as sweet innocents, Tina's launch was as the Acid Queen in Tommy. She played an erratic prostitute who advocated prophetic LSD in an effort to cure the title character.
With her humanness, her fight, and her willingness to be authentic, she spoke to, and for, many in the LGBTQ spectrum.
As we enter an era where identities are valued and under siege, Tina Turner was a pioneer. While she was a cisgender woman of color, and none of those descriptions were ever challenged, she famously stood to fight for something that was … her name. When, during their contentious divorce, and Ike sought to deprive her of the identity she had built for herself, she fought back and she fought back hard.
She gave up everything to keep what she treasured. She famously said, "Except my name. I'll give up all that other stuff, but only if I get to keep my name. I've worked too hard for it, your Honor."
For our transgender and drag brothers and sisters, hear her. She blazed a trail for the chosen identity, and who could deny that "Tina Turner" was not the real her?
The outpouring of love and respect from the world's LGBTQ population is deserved. She has been a longtime supporter and adored queen diva of the gay and LGBTQ community forever. She pioneered when others wouldn't, by performing at the opening ceremonies of the first ever Gay Games in San Francisco in 1982. It was a watershed moment in sports for LGBTQ athletes and allies. She has been imitated by drag queens for decades on platforms all across the world in the best "imitation is the highest form of flattery" way, beyond the point of homage and in some cases, to the point of worship.
She loved us back. Tina frequently expressed her gratitude and love for her gay fans in interviews and concerts. She did not capitalize on her own sexuality but acknowledged her bisexuality and her relationships with women. While being open about her sexuality, she did not consider it a defining factor of her identity or her music.
Only Tina Turner defined Tina Turner.
She meant something to all of us. Grief and wonder is pouring out from everyone from Diana Ross to NASA.
NASA, not an organization to normally recognize celebrities, but an absolute authority on things Heavenly, tweeted, "Simply the best. Music legend Tina Turner sparkled across the stage and into millions of hearts as the Queen of Rock 'n' Roll. Her legacy will forever live among the stars."
Mick Jagger said, "She was inspiring, warm, funny and generous. She helped me so much when I was young and I will never forget her."
"Rest in peace to one of my favorite artists of all time, the legendary queen of rock n' roll Tina Turner," stated Magic Johnson.
Speaking for many under and over the rainbow, George Takei stated, "She was our River Deep and our Mountain High, the Private Dancer in our hearts. She showed us that love really does has everything to do with it, and that we really did need another hero. And she was it."
It was not just that Tina Turner was a hero. It was that she was a survivor, trailblazer and hero to so many. From women of color who needed to see their strength demonstrated, to people in abusive relationships who needed to see their possibilities illuminated, to beaten gay boys who needed to see the power in standing and fighting, she gave hope to them all.
She showed us all how to embody our authentic selves and capture our creativity, our innovation and our truth. She said, "Sometimes you have to let everything go — purge yourself. If you are unhappy with anything — whatever is bringing you down — get rid of it. Because you will find that when you are free, your true creativity, your true self comes out."
There is a line from "We Don't Need Another Hero": "So what do we do with our lives? We leave only a mark. Will our story shine like a light? Or end in the dark? Give it all or nothing."
She gave us her all, and the mark she left?
Her story does not just shine like a light, it seared every person, every walk of life, she touched. She lived as any true hero would and has gone out in a fierce blaze of glory.
********************************************************************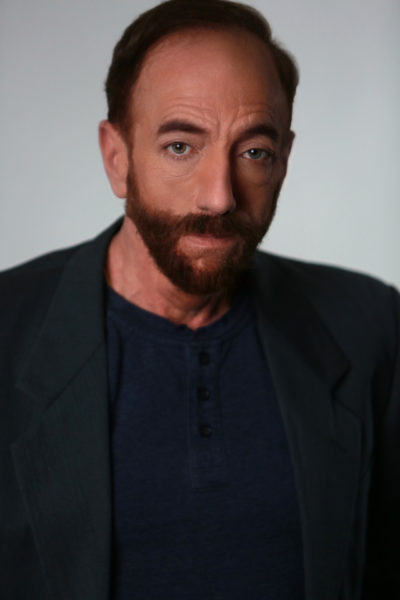 Rob Watson is the host of the popular Hollywood-based radio/podcast show RATED LGBT RADIO.
He is an established LGBTQ columnist and blogger having written for many top online publications including The Los Angeles Blade, The Washington Blade, Parents Magazine, the Huffington Post, LGBTQ Nation, Gay Star News, the New Civil Rights Movement, and more.
He served as Executive Editor for The Good Man Project, has appeared on MSNBC and been quoted in Business Week and Forbes Magazine.
He is CEO of Watson Writes, a marketing communications agency, and can be reached at [email protected] .
Harry Belafonte, 'King of Calypso' and LGBTQ ally, dies at 96
Civil rights icon was grand marshal of 2013 NYC Pride parade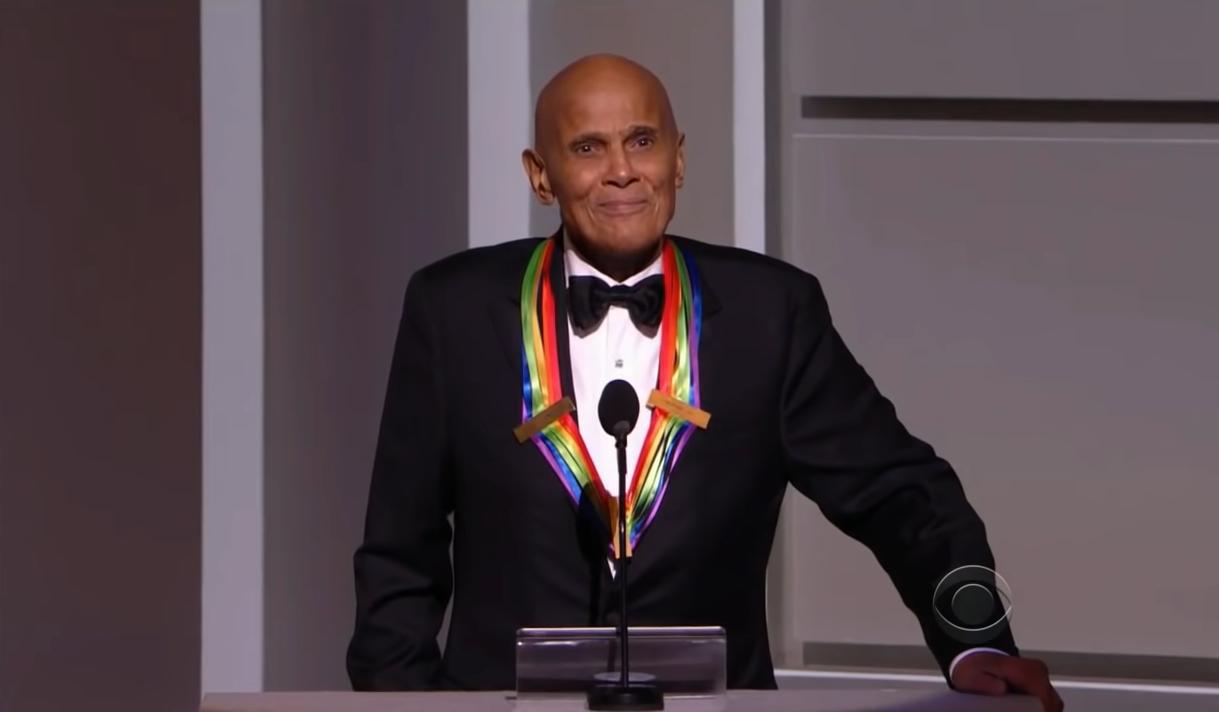 A rainbow banner slung over his right shoulder proudly proclaimed the spry octogenarian a "Grand Marshal 2013" of the New York City LGBT Pride March, joining another vibrant octogenarian, Edith "Edie" Windsor, who was also a "Grand Marshal 2013" that bright sunny June day.
Between the two of them, the honor was an acknowledgement of a long journey not only for LGBTQ rights, but for Harry Belafonte, the beloved African American actor, singer, humanitarian, and the acknowledged "King of Calypso" especially, an honored recognition of his decades of accomplishments and commitment to the civil rights movement and allyship to the LGBTQ community.
Thank you, Mr. B, for all of your years of mentorship, guidance, & lifetime of activism fighting for a better future for all of us. You will be missed by many, but your memory & impact live on. Rest in Power.

"Movements don't die, because struggle doesn't die."
-Harry Belafonte pic.twitter.com/bCArTOtCC2

— Colin Kaepernick (@Kaepernick7) April 25, 2023
Born March 1, 1927, in New York, Belafonte was the son of Caribbean-born immigrants, and, growing up, he split his time between Harlem and Jamaica. Dropping out of high school in New York to enlist in the U.S. Navy, he went on to contribute to the war effort from 1944 to 1945.
At the time, the military services were segregated. Belafonte, a Jamaican American, was assigned to Port Chicago, Calif., 35 miles from San Francisco.
During World War II, Black service members were not normally assigned to frontline fighting units. Rather, they were assigned mostly to supporting specialties. His job was to load military ships bound for the Pacific theater.
Just before Belafonte arrived in Port Chicago, Calif., a massive explosion took place, involving military ships loaded with ammunition. About 320 people were killed — two-thirds of them Black sailors.
"It was the worst homefront disaster of World War II, but almost no one knows about it or what followed," he said.
Discharged in 1945, Belafonte returned home to New York. He used his GI Bill benefits to pay for his acting classes at Erwin Piscator's the New School Dramatic Workshop, alongside future actors Marlon Brando, Rod Steiger, Walter Matthau, and what was to develop into lifelong friendship, actor Sidney Poitier.
He performed with the American Negro Theater while studying at the Dramatic Workshop. It was a singing role that resulted in a series of cabaret engagements, and eventually, Belafonte even opened his own club. In 1949, he launched his recording career on the Jubilee label, and in 1953, he made his debut at the legendary jazz club, the Village Vanguard.
He also appeared on Broadway in the 1953 "John Murray Anderson's Almanac," a performance that won him a Tony Award.
Belafonte's first widely released single, which became his signature audience participation song in virtually all of his live performances, was "Matilda," recorded on April 27, 1953.
With a lead role in the film adaptation of Oscar Hammerstein's Carmen Jones, Belafonte shot to stardom. After signing to the RCA label, he released Mark Twain and Other Folk Favorites, which reached the number three slot on the Billboard charts.
His breakthrough third studio album "Calypso" (RCA Victor-1956) became the first long-playing record in the world to sell over 1 million copies within a year. The album introduced American audiences to calypso music and Belafonte was dubbed the King of Calypso.
Besides calypso, he also recorded blues, folk, gospel, show tunes and American standards from "The Great American Songbook" as it is known that included works from George Gershwin, Irving Berlin and Cole Porter.
During the late 1950's he performed during the so-called Rat Pack-era in Las Vegas. He and pianist Liberace, musician and singer Ray Vasquez, and singer Sammy Davis, Jr., were featured at the Sands Hotel and Casino and the Dunes Hotel.
Belafonte also became television's first African-American producer, and his special "Tonight with Harry Belafonte" won an Emmy award in 1960. It was during this time period that he became proactively engaged in the civil rights movement in the 1950s and 1960s including the1963 Freedom March in D.C..
Belafonte befriended the leader of the movement, Dr. Martin Luther King, Jr., with whom he maintained close ties until King's assassination in Memphis, Tenn., on April 4, 1968.
When I was a child, #HarryBelafonte showed up for my family in very compassionate ways.

In fact, he paid for the babysitter for me and my siblings.

Here he is mourning with my mother at the funeral service for my father at Morehouse College.

I won't forget…Rest well, sir. pic.twitter.com/31OC1Ajc0V

— Be A King (@BerniceKing) April 25, 2023
He was also friends with New York Sen. Robert F. Kennedy, often spending time with Kennedy during the latter's run for the U.S. Senate and also during the 1968 presidential campaign, which ended tragically after Kennedy was shot in the kitchen pantry area at the Los Angeles' Ambassador Hotel on June 5, 1968. Kennedy died the next day on June 6, 1968, at Good Samaritan Hospital.
Prior to RFK's assassination, on April 24, 1968, Belafonte interviewed Kennedy while guest hosting for Johnny Carson on the "Tonight Show."
During the 1970s and 1980s, Belafonte refocused his efforts toward humanitarian causes, including joining with famed producer Quincy Jones and singer Michael Jackson on the USA for Africa's "We Are the World," project on March 7, 1985. Rolling Stone wryly noted in its article about the recording and humanitarian fundraiser, that the 46 star vocalists who showed up may have formed the ultimate musical supergroup of all time.
First lady Barbara Bush, standing in for her husband President George Herbert Walker Bush, presented the 12th Annual Kennedy Center Honors to Belafonte, along with his fellow honorees actress Mary Martin, dancer Alexandra Danilova, actress Claudette Colbert and composer William Schuman during a White House East Room ceremony on Dec. 3, 1989.
Two years previously, in 1987, he was appointed as a UNICEF Goodwill Ambassador, replacing Danny Kaye as UNICEF's Goodwill Ambassador. His appointment as Goodwill Ambassador came 27 years after then President John F. Kennedy appointed Belafonte the first member of the entertainment industry to serve as cultural advisor to the Peace Corps.
In 1994, he received the National Medal of the Arts from President Bill Clinton. He has also been awarded the Ronald McDonald House Charities' Award of Excellence in recognition of his humanitarian work and the Audrey Hepburn Humanitarian Award for 25 years of service to UNICEF.
In October 2017 he was awarded the Franklin D. Roosevelt Freedom Medal by the Roosevelt Institute in New York, the citation reading in part:
"In the decades since, you have been involved in campaigns to fight apartheid and bring relief to the world's poorest. You founded We Are the World, which brought together some of the greatest talents in music to draw attention to and take on the scourge of famine in Africa. You have always used your platform to call out injustice and violence and make sure we never stopped believing that a more just, beautiful world was possible. Your voice — your life — has been a beacon of hope, comfort and inspiration to generations."
Belafonte also served on the board of Americans for the Arts (formerly known as the American Council for the Arts) for many years. He has four children — Shari, Adrienne, Gina and David — and three grandchildren — Rachel, Brian and Maria. He lived with his wife photographer Pamela Frank who he had married in 2008.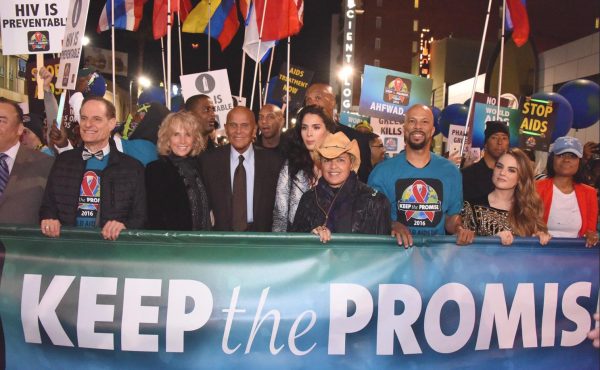 "The world is a little dimmer today in losing such a legendary entertainer as Harry Belafonte but so much richer for having had such a tireless, lifelong humanitarian and activist for so many years. Rest easy, kind sir, after a job well done," said Michael Weinstein, president of AIDS Healthcare Foundation.
"Belafonte leveraged his considerable and deserved celebrity for a myriad of causes over his lifetime, including the fight against HIV and AIDS. It was both humbling and a privilege for AHF to thank and honor him in person for his lifetime of activism and compassion."
In 2016, AHF honored Belafonte with its Lifetime Achievement Award during its "Keep the Promise" World AIDS Day Concert and March in Hollywood, Calif.
Ever the activist, Belafonte, then 89, joined marchers for a brief but poignant portion of the march down Hollywood Boulevard.
The march commemorated the millions who have died of AIDS while also serving as a reminder to the world that of the then 36.7 million people living with AIDS worldwide, only 17 million had access to lifesaving antiretroviral treatment.
Belafonte received the AHF award during the concert that followed at the Dolby Theater featuring Patti LaBelle, Common and others who also paid tribute to the humanitarian icon.
Harry Belafonte was a barrier-breaking legend who used his platform to lift others up. He lived a good life – transforming the arts while also standing up for civil rights. And he did it all with his signature smile and style. Michelle and I send our love to his wife, kids, and… pic.twitter.com/g77XCr9U5b

— Barack Obama (@BarackObama) April 25, 2023
The White House issued a statement from President Joe Biden on Belafonte's death:
"Jill and I are saddened by the passing of a groundbreaking American who used his talent, his fame, and his voice to help redeem the soul of our nation.

Harry Belafonte was born to Caribbean parents in Harlem, New York on March 1, 1927, when segregation was the order of American society. To our Nation's benefit, Harry never accepted those false narratives and unjust boundaries. He dedicated his entire life to breaking barriers and bridging divides.

As a young man motivated to find his purpose, he became mesmerized by theater when he saw a performance of the American Negro Theater in Manhattan. As one of America's original breakthrough singers and performers, he would go on to garner a storehouse of firsts — the first Black matinee idol, the first recording artist to sell over a million records, the first Black male Broadway actor to win a Tony award, the first Black producer to win an Emmy award, and one of the highest paid entertainers of his time, among other accolades.

But he used his fame and fortune for the public good throughout his extraordinary career. He became a powerful ally of Dr. Martin Luther King, Jr., and other giants of the Civil Rights Movement. He raised money and donated resources to post bail for activists jailed for acts of civil disobedience. He provided the critical funds to launch the Freedom Rides.
He lobbied against apartheid in South Africa, for the release of Nelson Mandela, and was one of the visionaries behind 'We Are the World,' an innovative record released to raise millions of dollars to support humanitarian aid in Sudan and Ethiopia. For these and other humanitarian and artistic efforts he was conferred with a Kennedy Center Honor, the National Medal of the Arts, and a Grammy lifetime achievement award.

Harry Belafonte's accomplishments are legendary and his legacy of outspoken advocacy, compassion, and respect for human dignity will endure. He will be remembered as a great American.

We send our deepest condolences to his family and legions of admirers across the country and the world."
Harry Belafonte was one of our favorite guest stars on The Muppet Show and a great friend to The Muppets. In his work on and off the stage, he helped us all to see one another clearly and truly turned the world around. We will never forget you, Harry! pic.twitter.com/euMQFDpvJj

— The Muppets (@TheMuppets) April 25, 2023
****************************************************************************************
Additional research and materials from the Defense Department, the Kennedy Center Honors, UNICEF, the John F. Kennedy Library, the George Bush Library, the William J. Clinton Library, the George W. Bush Library, the Barack Obama Library, RCA Records, AFI and the Recording Academy.