America's Leading Gay News Source
Kirk Cameron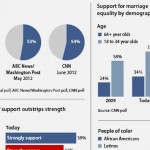 Jon Voight jumps in to defend Brad Pitt's mom over anti-gay screed, Anderson Cooper might be marrying, Kirk Cameron won't like that because he is now on NOM's payroll, and more!
July 13, 2012 |
Comments Off

Momentum for 'Bully,' DADT repeal acceptance, and is Randy Rainbow going to break up with Kirk Cameron?
March 13, 2012 |
Comments Off

Where the GOP candidates lie on LGBT issues, Obama's transgender childhood nanny, gay massacre in Iraq, Kirk Cameron's homophobia, and more
March 6, 2012 |
Comments Off
© Copyright Brown, Naff, Pitts Omnimedia, Inc. 2014. All rights reserved.