Proposed city budget shows mixed AIDS funding
Hike in federal funds comes as D.C. makes $500,000 cut
D.C. Mayor Adrian Fenty's proposed 2011 budget for the city agency that implements AIDS-related programs calls for a $4.9 million increase in HIV prevention and intervention services, but would reduce overall D.C. funding for the agency by $500,000.
The proposed budget, released April 2, also reflects the federal government's continued funding of more than 85 percent of the budget for the city's HIV/AIDS, Hepatitis, Sexually Transmitted Disease & Tuberculosis Administration.
Fenty's proposal shows the combined federal and city funding for the agency increasing by $3.3 million, from slightly more than $85 million in fiscal year 2010 to $88.4 million in fiscal year 2011.
The mayor's proposal calls for a drop in the city's share of the agency's budget from $11.1 million in fiscal year 2010 to $10.6 million in fiscal year 2011.
"There is no cut in services resulting from the reduction in local funds," said one city government health staffer who spoke on condition of anonymity because the staffer wasn't authorized to speak to the media.
When he released his proposed budget, Fenty said a $523 million budget gap caused by falling revenue forced him and his agency heads to make carefully targeted cuts throughout the government to close the gap without raising taxes on city residents.
"Without question, these are tough economic times," Fenty said. "In preparing this budget, I asked every agency to dig deep and focus on maximizing efficiency. This financial plan is based on streamlining our agency operations and improving programs; controlling spending and fully funding our core priorities."
A spokesperson for the mayor's office and the D.C. Department of Health, which oversees the city's AIDS programs, did not immediately return calls inquiring whether the reduction in city funds is immune from a possible federal penalty.
Under a longstanding rule established by the U.S. Department of Health & Human Services, cities and states receiving AIDS funds under the Ryan White Care Act must adhere to a "maintenance of effort" in which they retain a certain level of funding in proportion to the federal funds they receive.
"This is something that needs to be looked into," said Bob Summersgill, a gay activist who has monitored the city's AIDS programs in previous years.
Summersgill and other activists noted that a violation of the maintenance-of-effort rule could potentially prompt federal officials to reduce the city's federal funds.
"It would be a mistake to cut the budget in a way that would result in the loss of federal dollars," Summersgill said.
Don Blanchon, executive director of the Whitman-Walker Clinic, which is the city's largest private agency providing AIDS related services, said the budget documents released by the city April 2 did not show whether the $500,000 cut in the AIDS agency's budget was linked to Ryan White programs or other programs.
But Blanchon said the mayor's proposed increase in funding for HIV prevention-related programs would be especially helpful at a time when two recent city studies show an alarmingly high HIV infection rate citywide and specifically among men who have sex with men.
"The mayor's budget, in these lean economic times, shows a commitment to prevention services," he said.
The budget document released by the mayor's office shows the combined federal-D.C. funds for "prevention and intervention services" increasing from $9.6 million in fiscal year 2010 to $14.5 million in fiscal year 2011.
The City Council is scheduled to deliberate over and vote on the proposed budget during the next six weeks, after which it must go to Congress for final approval.
Office of National AIDS Policy Director Phillips: Congress must increase funding
'Without congressional funding we can't get there'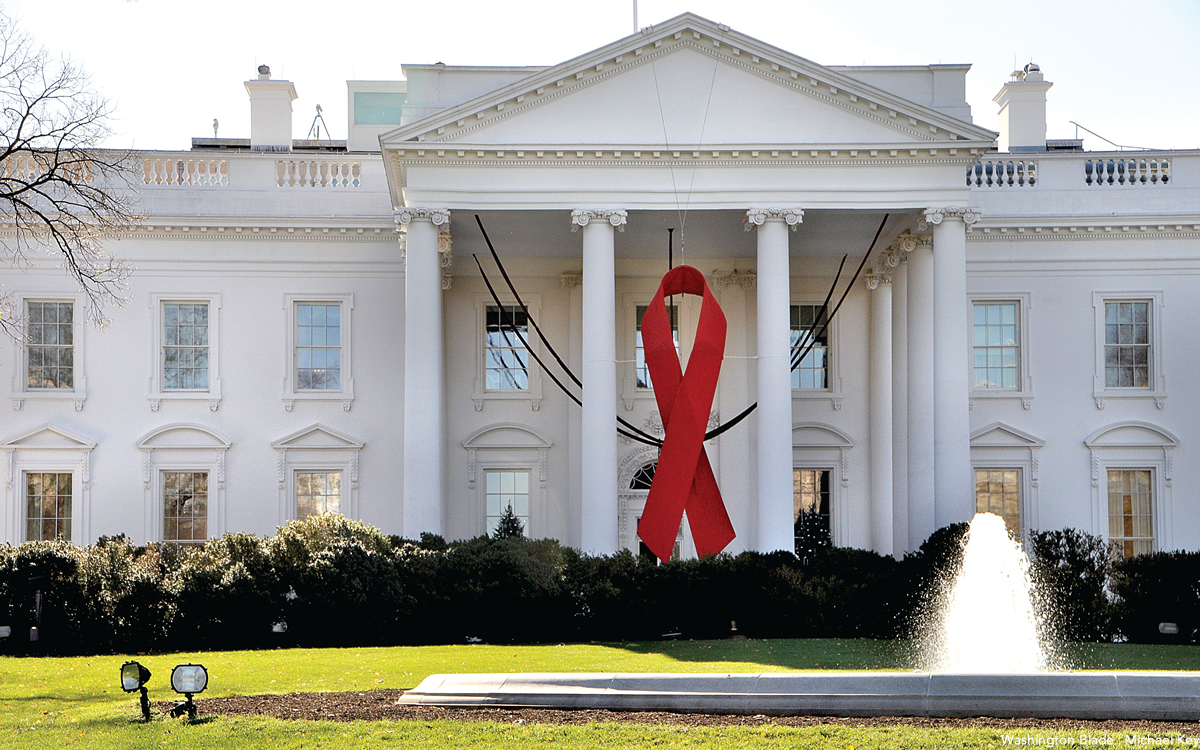 Harold Phillips, director of the White House Office of National AIDS Policy (ONAP), said Monday that Congress must increase funding to end the HIV/AIDS epidemic, including for programs designed around the lives and needs of Americans who are living with the disease.
"We have the support of the Biden-Harris administration, and we have the support at HHS, but without congressional funding we can't get there," said Phillips, who delivered his remarks during the AIDS United annual AIDSWatch conference in Washington, D.C.
Phillips echoed remarks by other speakers in calling for Congress to increase appropriations funding for the U.S. Department of Health and Human Services (HHS) Ryan White HIV/AIDS Program, but he also emphasized the importance of "making space for people living with HIV in other aspects of the budget."
Consistent with the Biden-Harris administration's focus on employing a whole-of-government approach, Phillips said stakeholders must understand that while "HIV is, yes, a public health threat," the disease is also "the result of systemic and structural racism," an intersectional problem requiring more than narrowly focused biomedical or public health responses.
Therefore, he said, these conversations about matters like HIV's impact on Black lives, or considerations for aging folks who are living with the disease, must be held at places like the White House Gender Policy Council, the National Economic Council, and the U.S. Department of Labor.
"When we talk about ending HIV as a public health threat," Phillips said, "we also want to end HIV such that it's not the defining characteristic for people living with HIV and that they can have access to housing, access to employment, good mental health and substance abuse treatment."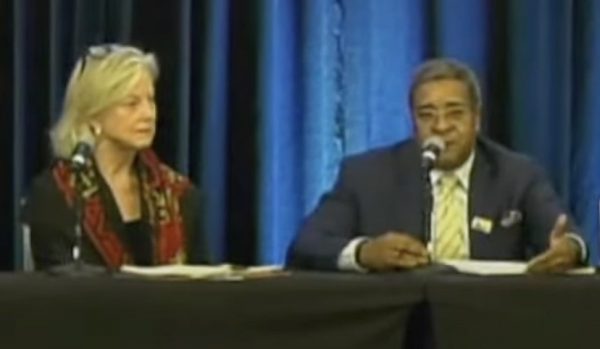 Under Phillips's leadership, data on these considerations for those living with HIV/AIDS will be measured for the first time with ONAP's rollout of new quality of life indicators in the National HIV/AIDS Strategy Federal Implementation Plan.
"There's an indicator in there that's self-reported quality of life," Phillips said, which asks respondents to consider, "how do I feel?" This is important, he added, because people living with HIV may have positive lab results but still feel poorly.
Phillips advised those AIDSWatch participants who are slated to meet with members of Congress and their staffs after hosting a rally on the grounds of the U.S. Capitol Tuesday morning to "build a common bond" with lawmakers by emphasizing the human impact of the appropriations funding for which they are advocating.
An AIDS United spokesperson told the Washington Blade by email Monday that 187 congressional meetings have been scheduled for Tuesday.
Phillips also noted that while "conversations need to happen in Washington, there's also conversations that need to happen on the state and local level," where "we're finding a level of hate and stigma and discrimination that's on course to try to either stop our progress or take us backwards."
Speaking before Phillips, Equality Federation Public Health Policy Strategist Mike Webb stressed the importance of policies under consideration by state and local lawmakers. "Our access to PrEP shouldn't be based on a patchwork of laws by the states," they said, and HIV-related legislative proposals in many cases would "add criminalizing aspects."
Laws already on the books that "criminalize the transmission of, or perceived exposure to, HIV and other infectious diseases," the Movement Advancement Project writes, "create a strong disincentive for being tested for HIV, and result in adverse public health outcomes."
Phillips and the Biden administration have made modernizing or repealing those laws a top priority.
Biden budget earmarks funds for HIV along with new programs for PrEP, hepatitis C
Budget seen as preview of Biden's reelection campaign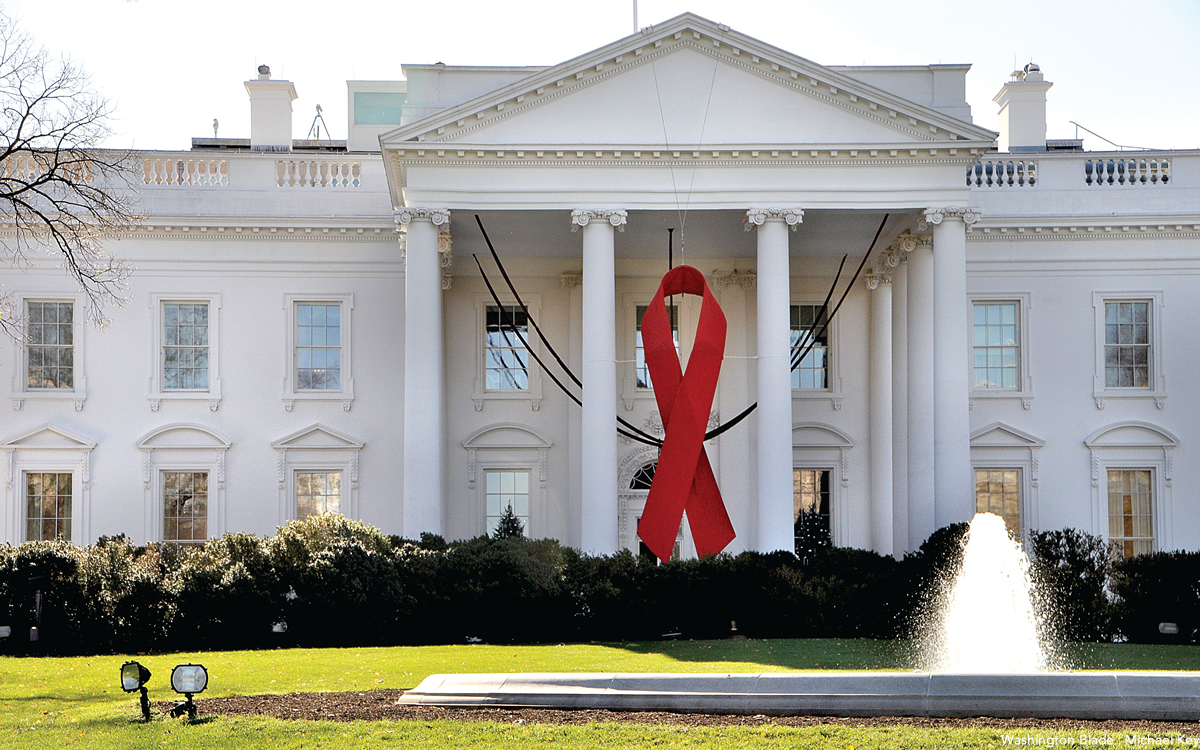 The $6.8 trillion budget unveiled by President Joe Biden on Thursday includes increased investment in existing programs to fight HIV/AIDS, along with new initiatives to expand access to HIV prevention medications and eliminate hepatitis C.
U.S. House Republicans are expected to kill the proposal, which is nevertheless seen as a possible blueprint for the major themes to come in Biden's expected reelection campaign.
Major focus areas of the plan include deficit reduction, increased taxes for the wealthy, and increased spending on the military and other endeavors to compete with China.
The HIV + Hepatitis Policy Institute praised the budget in a press release Thursday, writing that it will "significantly increase the federal resources necessary to end both HIV and hepatitis C."
The group's president, Carl Schmid, said Biden "recognizes the historic role the federal government must play, and the investments needed to end infectious diseases."
First, the plan would bolster funding for the Trump-era Ending the HIV Epidemic in the United States initiative by $313 million, bringing the total to $850 million. Second, it would debut a "ten-year $9.7 billion nationwide PrEP delivery program" and a "historic initiative to eliminate hepatitis C."
PrEP, or preexposure prophylaxis, is a medication regimen that reduces the risk of contracting HIV. According to the HIV + Hepatitis Policy Institute, only 30 percent of patients who could benefit from the drug are taking it.
The new hepatitis C program "seeks to provide outreach, testing, and curative medications to the estimated 2.4 million people living with hepatitis C, many of whom are unaware of their infection."
Gov. Newsom: Calif. will not do business with Walgreens after decision to not distribute abortion pill
20 Republican state attorneys general threatened to sue Walgreens for offering mifepristone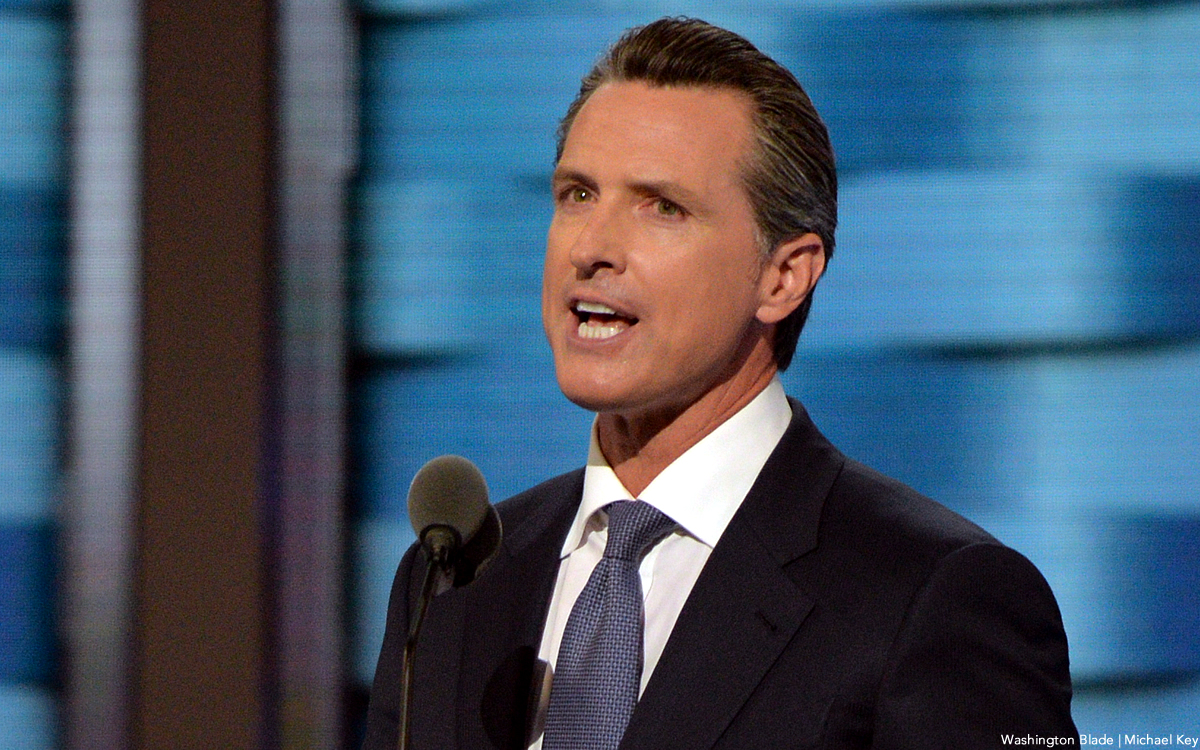 Gov. Gavin Newsom (D-Calif.) announced on Monday that California will not do business with Walgreens following the company's announcement of its decision on Friday to not distribute the abortion pill mifepristone in 20 states.
The move comes amid pressure from conservative lawmakers and threats of legal action against Walgreens and CVS from 20 Republican state attorneys general, who claimed in a Feb. 1 press release that selling mifepristone is "unsafe and illegal."
Mifepristone is still legal in several of the states where Walgreens has decided to stop providing it in response to the specter of lawsuits from state attorneys general: Alaska, Iowa, Kansas and Montana.
Newsom's office told NPR that California will review "all relationships between Walgreens and the state," but declined to provide more specifics.
"California won't be doing business with @walgreens – or any company that cowers to the extremists and puts women's lives at risk," Newsom wrote in the tweet. "We're done."
California won't be doing business with @walgreens — or any company that cowers to the extremists and puts women's lives at risk.

We're done.https://t.co/OB10cYfm8H

— Gavin Newsom (@GavinNewsom) March 6, 2023
"Elected officials targeting pharmacies and their ability to provide women with access to safe, effective, and FDA-approved medication is dangerous and just unacceptable," White House Press Secretary Karine Jean-Pierre said during a briefing on March 3.
"The administration will continue to stand by the FDA's expert judgment in approving and regulating medications. And in the face of barriers to access and concerns about safety of patients, healthcare providers, and pharmacists, we will continue to support access to this critical medication within the limits of the law," Jean-Pierre said.
Meanwhile, Judge Matthew Kacsmaryk of the U.S. District Court for the Northern District of Texas is expected to soon rule on a case challenging the safety of mifepristone that advocates for reproductive justice fear could lead to a nationwide injunction prohibiting the sale and distribution of the abortion drug.
Medical experts have slammed the Texas plaintiffs' lawsuit, arguing that mifepristone's safety and efficacy have been well demonstrated for years. Kacsmaryk, who was appointed by former President Donald Trump, is nevertheless expected to rule in their favor.
"The plaintiffs who have no legitimate standing have hand-picked him to hear this case that has no merit because they know what they're getting with Judge Kacsmaryk," Sen. Ron Wyden (D-Ore.) said last month.
Jean-Pierre addressed the case during a press briefing on March 1: "The decision would be unprecedented, as you know, and devastating to women's health. And we may find ourselves in uncharted territory," she said.
"And so, we're closely — closely working with the Justice Department and DHS — HHS on this, on how to be prepared for any range of outcome or potential outcomes," Jean-Pierre added.