Mont. Tea Party cans chief for making anti-gay comments
A Tea Party organization in Montana has removed its president after he made comments on Facebook that implied he supports bias-motivated violence against gays.
The Montana-based Independent Record reported on Tuesday that the Big Sky Tea Party Association removed its president Tim Ravndal after anti-gay comments he made received media attention last week.
Jim Walker, board for the Tea Party group, reportedly said in a statement that the board called for an emergency meeting as soon as they learned of Ravndal's remarks.
"We are extremely disappointed by Mr. Ravndal's commentary," Walker reportedly said. "The discussion in that Facebook conversation is entirely outside the position of the Big Sky Tea Party. Even though Mr. Ravndal was having a personal conversation and made no reference to our group, we felt strongly that swift and decisive action was required as we cannot accept that sort of behavior from within our membership, let alone from an officer of the corporation."
The comments that Ravndal made on July 23 were in response to a link to an article about an American Civil Liberties Union lawsuit in Montana seeking rights for same-sex couples.
Although Ravndal's comments have since been removed from Facebook, a widely circulated photo has preserved his remarks as well as the remarks of others in the conversation thread:
They read:
Tim Ravndal: "Marriage is between a man and a woman period! By giving rights to those otherwise would be a violation of the constitution and my own rights"

Keith Baker: "How dare you exercise your First Amendment Rights?"

Dennis Scranton: "I think fruits are decorative. Hang up where they can be seen and appreciated. Call Wyoming for display instructions."

Tim Ravndal: "@Kieth, OOPS I forgot this aint America no more! @Dennis, Where can I get that Wyoming printed instruction manual?"

Dennis Scranton: "Should be able to get info Gazette archives. Maybe even an illustration. Go back a bit over ten years."
The comments reference the 1998 murder of Matthew Shepard, a college student who was killed in a hate crime near Laramie, Wyo., because of his sexual orientation.
Candidates pledge support for anti-trans policies at second GOP presidential debate
Seven Republican hopefuls took the stage Wednesday night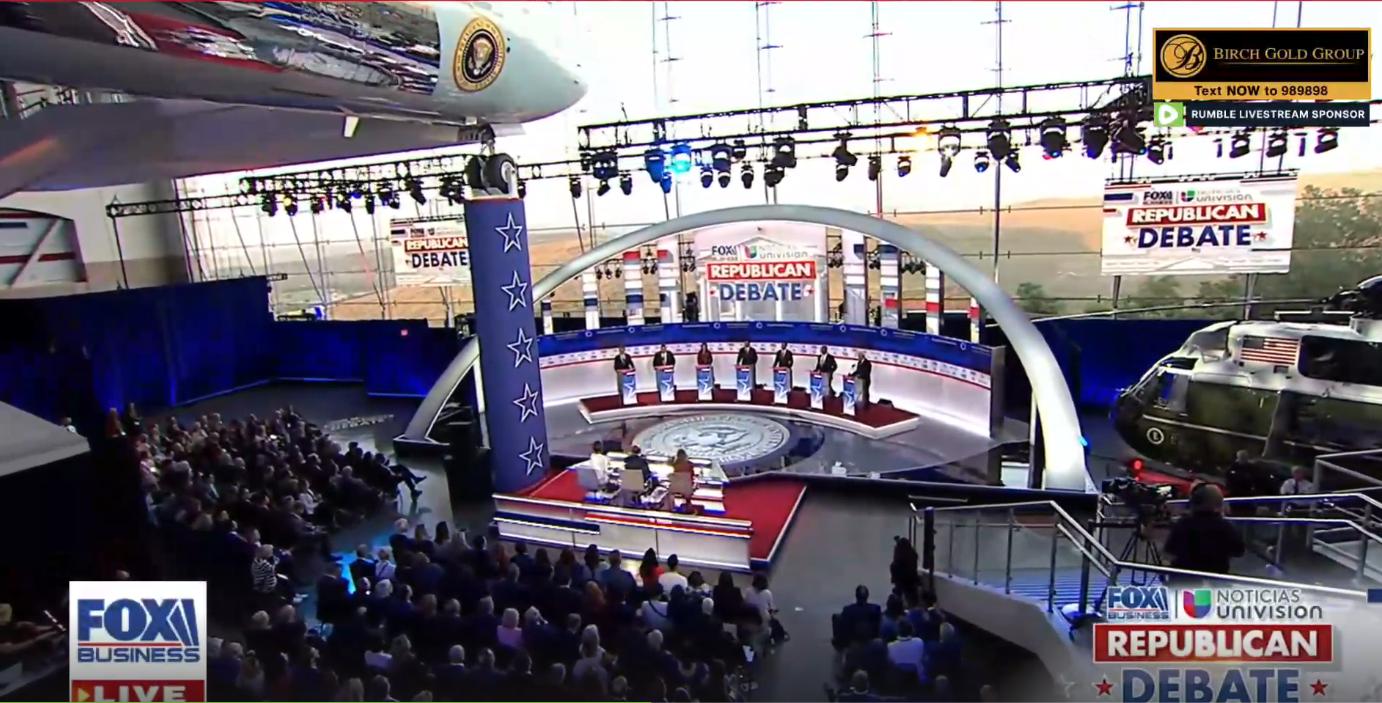 During the second Republican presidential debate Wednesday night, entrepreneur Vivek Ramaswamy and former Vice President Mike Pence pledged their support for a national ban on gender-affirming healthcare for minors along with policies requiring schools to forcibly "out" trans students to their parents, while Florida Gov. Ron DeSantis defended the anti-LGBTQ policies in his state.
They were joined on stage at the Ronald Reagan Presidential Library's Air Force One Pavilion by former South Carolina governor and U.N. Ambassador Nikki Haley, U.S. Sen. Tim Scott (S.C.), former New Jersey Gov. Chris Christie, and North Dakota Gov. Doug Burgum.
Former President Donald Trump, the party's frontrunner, was again a no-show, declining to participate, instead campaigning in Michigan meeting with striking UAW autoworkers and other labor leaders.
Responding to debate moderator and Fox News host Dana Perino's question about Christie's promise to protect "parental rights" by passage of a federal law, Ramaswamy proclaimed that "transgenderism," especially in kids, is "a mental health disorder."
After Perino redirected him back to her question, Ramaswamy said when school officials are aware of cases in which a student may be socially transitioning, they must be obliged to inform parents.
"The very people who say that this increases the risk of suicide by are also the ones saying that parents don't have the right to know about that increased risk of suicide," he said, adding, "To affirm a kid's confusion — that is not compassion, that is cruelty."
The former biotech executive then promised a federal ban on healthcare interventions for trans youth, relaying an anecdote about meeting two women on the campaign trail who, he says, now regretted the gender affirming surgical procedures they had undergone.
Ramaswamy said the women are now in their 20s but did not specify how old they were when the surgeries — double mastectomies and, in one case, a hysterectomy — were performed.
Genital surgeries are almost never performed on patients younger than 18, per the clinical practice guidelines on the treatment of gender dysphoria in minors, which are supported and considered medically necessary by every mainstream scientific and medical body with relevant clinical knowledge.
"The fact that we allow that to happen in this country is barbaric," Ramaswamy said, "so I will ban genital mutilation or chemical castration under the age of 18."
Perino asked Pence how he would protect the LGBTQ community as president, noting the rise and escalation of violent attacks documented by the U.S. Department of Homeland Security and research showing LGBTQ people are nine times likelier to be victims of violent hate crimes.
The former vice president's description of plans and policies on this front was brief and not terribly detailed. "I'll stand up for the safety and the civil liberties of every American from every background," he said before pivoting to affirm his support for rules requiring schools to effectively "out" transgender and gender nonconforming kids to their parents.
"Linn-Marr Community Schools in Iowa had a policy," Pence said, in which "you had you had to have a permission slip from your parents to get a Tylenol, but you could get a gender transition plan without notifying your parents."
"That's crazy," he said. "We're going to stand up for the rights of parents."
He concluded his answer with a pledge that "we're going to pass a federal ban on transgender chemical or surgery anywhere in the country," adding, "We've got to protect our kids from this radical gender ideology agenda."
Some of DeSantis' remarks also touched on the notion that progressive ideas about gender identity are being pushed on American youth in schools.
The governor defended education policies in his state that have been widely criticized as anti-LGBTQ and racist, proclaiming that "Our country's education system is in decline because it's focused on indoctrination, denying parents rights," but "Florida represents the revival of American education."
Boebert denigrates, misgenders trans Pentagon official
Comments targeted Assistant Secretary of Defense Shawn Skelly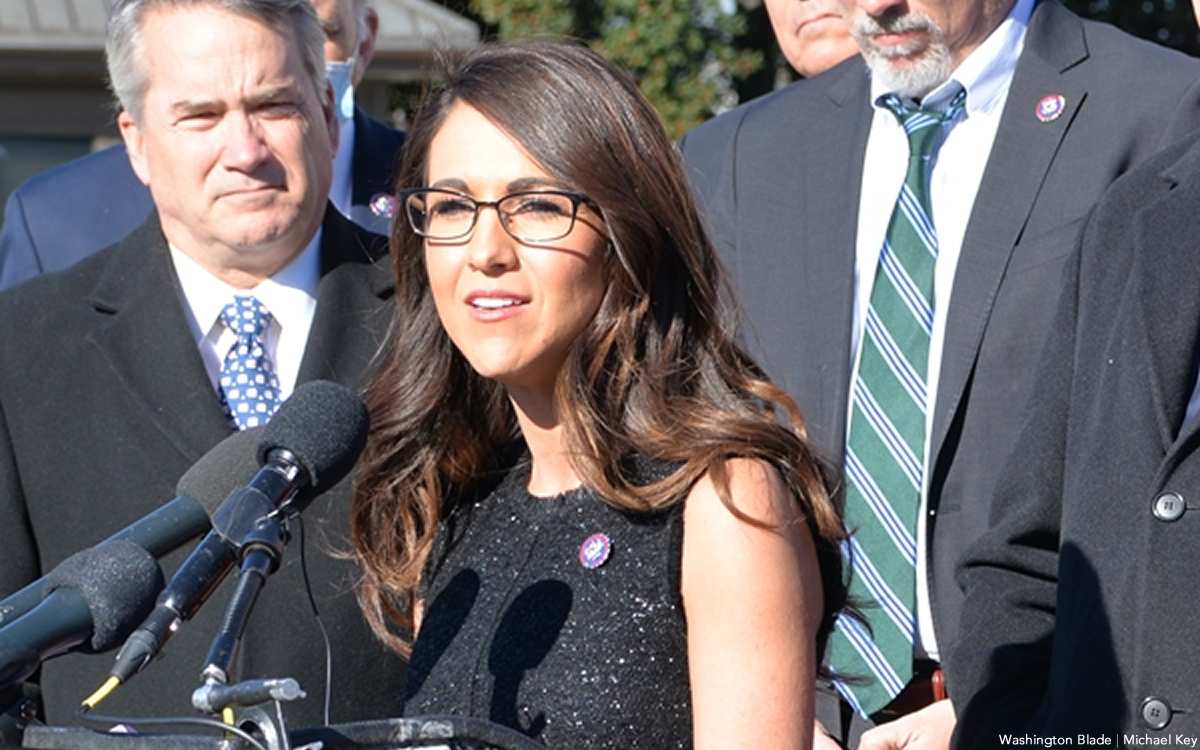 U.S. Rep. Lauren Boebert (R-Colo.) denigrated and deliberately misgendered Assistant Secretary of Defense for Readiness Shawn Skelly, the Pentagon's highest ranked transgender official, during a debate Wednesday over amendments to a defense appropriations bill.
In remarks that stirred outrage from her Democratic colleagues, the congresswoman called Skelly a "delusional man thinking he is a woman" and the embodiment of "woke-ism" before proposing an amendment that would reduce her salary to a dollar.
Skelly served on active duty in the U.S. Navy for 20 years as a naval flight officer before retiring with the rank of commander. Her record of service includes senior positions with the Defense and Transportation Departments during the Obama administration.
"Assistant Secretary Skelly has served in her role admirably, as she has done as her time as a naval officer," responded U.S. Rep. Betty McCollum (D-Minn.), stressing each of the feminine pronouns as she spoke.
The second-term Colorado representative countered with more transphobic comments: "if you want to call Mr. Skelly a her, his chromosomes are still XY, and we trust the science over here rather than delusion and playing dress up and imaginary games with our military readiness."
Boebert is among the more vocal members of an ultraconservative cohort of House Republicans who, in recent weeks, have sabotaged efforts to clear must-pass appropriations spending packages before Oct. 1 to forestall a government shutdown.
Members of the far-right faction have attached to these bills controversial, partisan, and often anti-LGBTQ amendments — effectively dooming their chances of passage by the U.S. Senate amid Democratic control of the chamber.
With respect to the Defense Department spending bill, for example, GOP members have advanced proposals that would defund healthcare services for transgender service members and ban Pride flags from military bases.
On X, U.S. Rep. Mark Pocan (D-Wis.), chair of the Congressional Equality Caucus, wrote that "Republicans claim to support the military but Rep. Boebert, just spent five minutes misgendering and attacking our Assistant Secretary of Defense for Readiness — just because she's trans. Ms. Skelly serves our country with honor. I can't say the same for Boebert."
The caucus added, "It's disgusting that a Member of Congress would use their platform on the House Floor to misgender and attack a top-ranking @DeptofDefense official and veteran just because she's a trans woman."
It's disgusting that a Member of Congress would use their platform on the House Floor to misgender & attack a top-ranking @DeptofDefense official and veteran just because she's a trans woman.

We stand with Ms. Skelly & thank her for her service and commitment to this country. https://t.co/J6wId22rGC

— Congressional Equality Caucus (@EqualityCaucus) September 27, 2023
HRC ad campaign slams 'extremist' House GOP's role in looming government shutdown
Funding deadline is Oct. 1.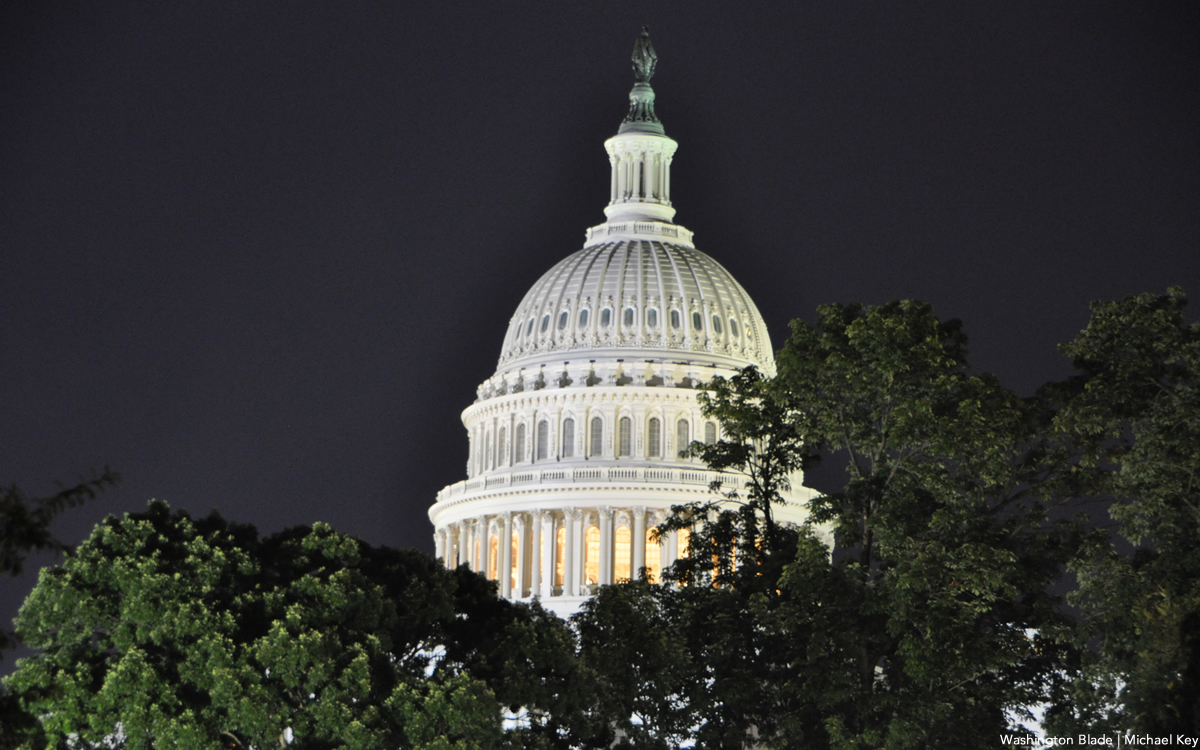 The Human Rights Campaign launched an ad campaign on Monday slamming House Republicans for advancing anti-LGBTQ and other "out of touch demands" rather than working to clear must-pass spending bills before the month's end to avoid a government shutdown.
In the weeks since Congress returned from the summer recess, opportunities to forestall this outcome narrowed with each passing day as small groups of the GOP conference's most conservative members obstructed votes, led an open rebellion against House Speaker Kevin McCarthy (R-Calif.), and added anti-LGBTQ and other far-right amendments to all 12 appropriations bills, effectively dooming the prospects of their passage by the Senate.
HRC's announcement of plans to run the six-figure blitz "across major national outlets, cable networks and digital streaming services" included a 30-second ad titled "Grind to a Halt," which accuses House Republicans of "trying to limit the health care you and your family can access, ban books and flags, and block enforcement of civil rights laws."
In a statement, HRC President Kelley Robinson said the conservative lawmakers had "hijacked the appropriations process to attack LGBTQ+ communities rather than doing their jobs," noting that a shutdown would "interrupt critical government services, hurt working families and endanger our national security."