Great balls of honesty
Singer/actor Levi Kreis finds redemption in open living and catchy pop songs

Levi Kreis and Eric Himan

Monday at 7:30 p.m.

227 Maple Ave. East

Vienna, VA

703-255-1566
In an extraordinary double-bill of gay musical talent, singer-songwriters Levi Kreis and Eric Himan perform together here for one night only — Monday — at Jammin' Java, a music club in Vienna, in suburban Fairfax County, Virginia.
Tony Award-winning Kreis himself stands on the verge of big-time success with superstardom likely just around the corner, born of songs both tender and tough-minded, about being gay and searching for love in today's changing America.
Kreis and Himan each have new albums fully "out" in their openness, their music videos are often in heavy rotation on MTV's Logo Channel, and their songs are big on Sirius XM satellite radio's OUTQ Channel. Kreis's new album, "Where I Belong," is "all about acceptance and surrender," he says, while Himan, who is often compared with singers John Mayer, Ani DiFranco and Tracy Chapman, already has six studio albums including his newest, "Resonate."
He opens for Kreis, who vaulted to mainstream recognition earlier this year when he won the Tony for Best Actor in a Musical playing rock 'n' roll icon Jerry Lee Lewis, the Louisiana wild man famed for "Great Balls of Fire," in the hit Broadway show "Million Dollar Quartet" about what was arguably rock's first supergroup.
On Dec. 4, 1956, that legend was born when Lewis, also renowned for "A Whole Lotta Shakin Goin On," and Elvis Presley, already well into his own career, and Johnny Cash came together for one time only in an impromptu jam session at Sun Records in Memphis, joining Carl Perkins, a rock original who had recorded "Blue Suede Shoes" before Elvis. Their recording session there happened purely by chance and it was lightning in a bottle. "Million Dollar Quartet" tells the story of this improbable event with Kreis in a star-making role he wolves down like a moon pie with a Dr Pepper chaser.
But at Jammin' Java in Vienna, Kreis appears on stage as himself, in "Where I Belong: An Intimate Evening with Levi Kreis." His signature sound in what he calls a "SidexSide Tour" with Himan is all his own and far from the volcanic eruption of a Jerry Lee Lewis. Like Lewis, Kreis is also a Southern boy, but at 29, he is a soulful pop-gospel crooner whose sultry-but-smooth-as-silk voice hints much more of Harry Connick, Jr. and confessional bearings of the heart than tearing up the floor like the hyper-kinetic Lewis.
With his freshly-minted Tony award and his new album, Kreis is the proverbial overnight sensation, simply one years in the making. Now on his national tour during those Mondays when Broadway shows go dark, he seeks that connection with his audience that studio albums never provide. His fiercely loyal fan basis has long been centered in LGBT circles but now grows by new leaps and bounds, and industry insiders predict he has all the right qualities to become a big star. It's his showmanship, they say, and those charismatic heart-throb looks and sadly soulful voice. But there's also his catchy love songs marked with pop sensibility and laments for lost love seasoned with a counterpoint of hope, like the upbeat break-up song, "Gonna' Be All Right."
His messages — from "Let it rain, let it pour, this is what I came here for" in the closing refrain of his characteristically upbeat love song, "I'm Not Afraid," to the urgent demand of "give me everything or nothing at all" — spark in listeners recognition that they too have felt these same turbulent feelings in love. Kreis has been openly gay since his debut album in 2005, "One of the Ones."
"These were personal songs about guys," he says, "and I decided to come out with this CD."
Even so, sometimes his lyrics are written as if sung to a woman and others are quite gender-neutral like the gospel-styled "Nothing At All." Many of his fans today are, he says, "35- to 40-year-old straight women." His looks help in that department, certainly, but also his accessible songs and obvious talent — he's also a keyboard wiz.
His origins are buckle on the Bible Belt. Born in Oliver Springs, Tenn., where he grew up in a fundamentalist Baptist home, christened Matthew, it was only later that he decided to change his name to Levi after studying the Torah, the five books of the prophet Moses. Renaming himself was a definite statement of what he calls his "amalgamated spiritual views from a lifetime of seeking."
"I may not fit neatly into any box, and I certainly don't fit into Christianity, but I still seek the experience of God, and that's the bottom line," he told the Blade in a phone interview from New York City. "I believe in a very all-inclusive God, expressing itself through you and through me just as we are."
These days, in fact, he is starting his third year studying religion with classes offered through the United Centers for Spiritual Living, connected with the Unity Church.
His singing and his spirituality remain in their essence one and the same. He learned his gospel and country roots, he says, "when I was knee-high to a grasshopper," and in church he says, "you learn very quickly that people sing out of conviction. They are singing to let you know that you are loved, forgiven and you can be healed."
"I was always singing," he says. "My grandmother would tell people how I would sing in my crib before I could even stand, holding a crayon as a microphone and going 'ga-ga-ga'!"
Aged 6, he came home from kindergarten graduation and sat down at the piano playing the orchestral march "Pomp and Circumstance" by ear. His legs were still so short his older brother had to work the pedals for him.
His parents soon enrolled him in formal piano lessons and at 8 he began to perform in churches, touring throughout the South, and he produced his first gospel album – "Just Trust" – at age 15.  While still in high school, he studied classical piano and music theory and history at Vanderbilt University in Nashville, and after finishing high school he moved on to Belmont University, the largest Christian university in Tennessee.
There, he says he outed himself in confidence to his roommate who then exposed him to school officials when he was just a few short credits from graduation. After debating expelling him, they decided not to, but he says he was meanwhile "so embarrassed that it was just more than I could handle." He had struggled with his sexual orientation much earlier in secret, in seventh grade entering what he calls "Christian counseling" for so-called "reparative" or "reorientation therapy," and he kept this up for six years without telling his parents.
He left Belmont before completing his degree, moving to Los Angeles to begin a career in show business, and quickly was picked to go on tour with the rock-musical "Rent." He also appeared in several indie films while trying to make a go of it as a singer, and he went through more than a few record labels before breaking with the last of them (Atlantic Records) in 2004, and with only $200 in his pocket he decided to go into a recording studio. That independently produced album "One of the Ones" came out in 2005 and it began to sell following his appearance that year on the Donald Trump reality-TV show, "The Apprentice."
What made this album different was that he was now open about his sexuality. And not just his career but also his life began to flourish.
"My life has been so affected in a positive way by coming out," he says. "I'm not very good at keeping secrets. I value a peaceful life, being calm, and it's important to live transparently. I just couldn't hold that level of grief, that weight inside my body, any more, and now I can feel truly perfect in the eyes of God."
His next album, "The Gospel According to Levi," was released in 2007, and one of its songs, "We're Okay," was written openly to his mother to try to reconcile the rift that had grown between them after he came out. He says she refused to listen to it for a long time but finally saw the music video and then called him and admitted that she had never allowed herself to just listen to the words.
"I want to thank you," he says she told him, "for deciding to love despite the differences we have."
He has also since reconciled with the college roommate who outed him, and Belmont University recently even invited him to return to complete his degree, something he says he may do early next year.
That same year, he also took a break from touring to join the original cast of "Million Dollar Quartet," at first in workshops in Seattle and then in regular performance in Chicago, where it was co-directed by Eric Schaeffer, the gay artistic director of Arlington's Signature Theatre. Kreis laughs and says "me and Eric, we were were the lone gays" in what he calls for short "MDQ," a production that he says is highly "testosterone-filled."
Under Schaeffer's direction still, the show moved to Broadway in April. From the show's beginning, Kreis's enthusiasm to recreate the combustible Jerry Lee Lewis on stage meant he would vault over pianos to land standing-up at the keyboard, especially in what he calls "the show's very exuberant encore, where each of the four legends comes out for one last song." The strain of such showmanship has since required reconstructive surgery on both of his knees, he admits, and for a time he wore a full leg brace, "and now I keep my feet as close to the ground as I can."
Kreis actually met Lewis, at 75 the only "quartet" member still alive, in September when Lewis sat in for one show, as have other stars like Melissa Etheridge and Leslie Gore. Kreis and Lewis met at his hotel room, and he says that "Jerry Lee was so gracious, so loving and supportive, so witty, and so lively."
After Kreis laid out his own Southern Baptist credentials, "soon I felt just like family with him and an undeniable bond." Their duet, recorded separately – a cover of the Motown song "Money (That's What I Want") – will appear on Lewis's next album.
Madonna announces 'Celebration' world tour
D.C. stop planned for Sept. 2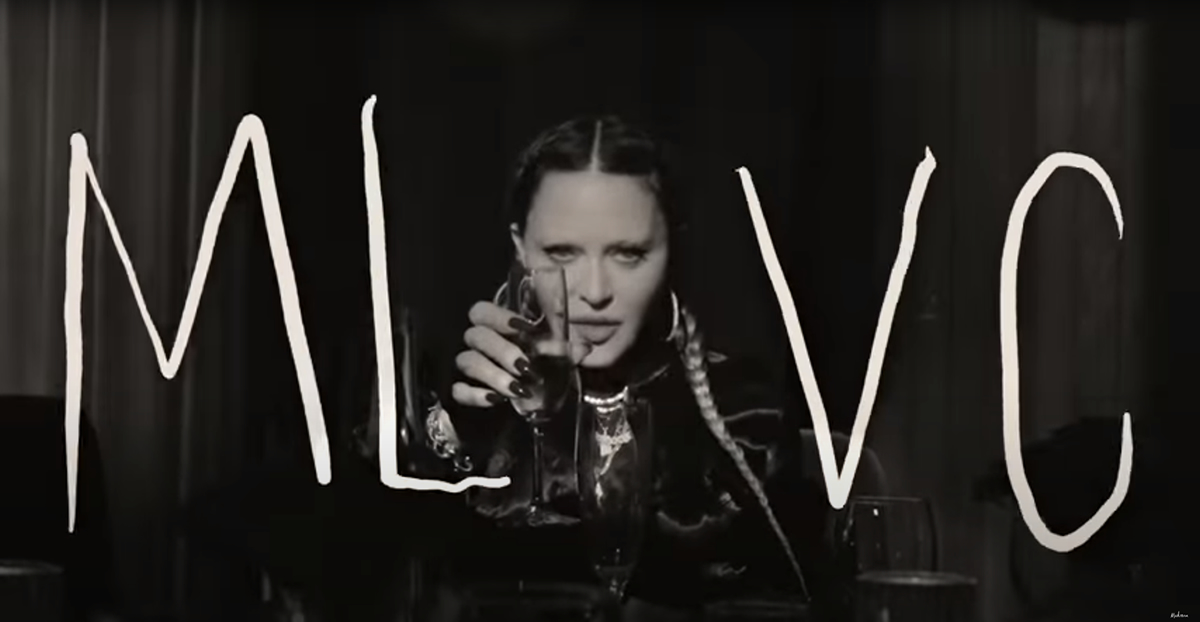 Madonna announced a new world tour on Tuesday via video parody of her 1991 "Truth or Dare" in which friend Amy Schumer dares the pop superstar to go on tour and perform her greatest hits. Madonna accepts the challenge.
The NSFW video features Judd Apatow, Jack Black, Diplo, Lil Wayne, Bob the Drag Queen, and Schumer, among others.
The 35-city tour kicks off on July 15 in Vancouver, BC with stops around the country, including Sept. 2 in D.C. The tour also heads to Europe, starting with the O2 Arena in London on Oct. 14 and ending in Amsterdam on Dec. 1. The tour is produced by Live Nation. Bob the Drag Queen was announced as special guest on all dates.
"I am excited to explore as many songs as possible in hopes to give my fans the show they have been waiting for," Madonna said in a statement. She said the tour will feature 40 years of her greatest hits, something she has resisted in the past, while also paying tribute to the role New York City played in launching her career.
Madonna is the latest in a string of '80s icons to hit the road in 2023 after three years of COVID cancellations. Janet Jackson announced her "Together Again Tour," which kicks off in April and stops in Baltimore on May 13 and Jiffy Lube Live in Bristow, Va., on May 6; Bruce Springsteen's tour kicks off next month with a March 27 stop in D.C.; and Billy Joel and Stevie Nicks last week announced a joint tour stop in Baltimore on Oct. 7. 
The 2023 Celebration tour North American dates:
July 15 – Vancouver, BC @ Rogers Arena
July 18 – Seattle, WA @ Climate Pledge Arena
July 22 – Phoenix, AZ @ Footprint Center
July 25 – Denver, CO @ Ball Arena
July 27 – Tulsa, OK @ BOK Center
July 30 – St. Paul, MN @ Xcel Energy Center
August 2 – Cleveland, OH @ Rocket Mortgage Fieldhouse
August 5 – Detroit, MI @ Little Caesars Arena
August 7 – Pittsburgh, PA @ PPG Paints Arena
August 9 – Chicago, IL @ United Center
August 13 – Toronto, ON @ Scotiabank Arena
August 19 – Montreal, QC @ Centre Bell
August 23 – New York, NY @ Madison Square Garden
August 24 – New York, NY @ Madison Square Garden
August 30 – Boston, MA @ TD Garden
Sept. 2 – Washington, DC @ Capital One Arena
Sept. 5 – Atlanta, GA @ State Farm Arena
Sept. 7 – Tampa, FL @ Amalie Arena
Sept. 9 – Miami, FL @ Miami-Dade Arena
Sept. 13 – Houston, TX @ Toyota Center
Sept. 18 – Dallas, TX @ American Airlines Center
Sept. 21 – Austin, TX @ Moody Center ATX
Sept. 27 – Los Angeles, CA @ Crypto.com Arena
Oct. 4 – San Francisco, CA @ Chase Center
Oct. 7 – Las Vegas, NV @ T-Mobile Arena
European Dates:
Oct. 14 – London, UK @ The O2
Oct. 21 – Antwerp, BE @ Sportpaleis
Oct. 25 – Copenhagen, DK @ Royal Arena
Oct. 28 – Stockholm, SE @ Tele2
Nov. 1 – Barcelona, ES @ Palau Sant Jordi
Nov. 6 – Lisbon, PT @ Altice Arena
Nov. 12 – Paris, FR @ Accor Arena
Nov. 13 – Paris, FR @ Accor Arena
Nov. 15 – Cologne, DE @ Lanxess Arena
Nov. 23 – Milan, IT @ Mediolanum Forum
Nov. 28 – Berlin, DE @ Mercedes-Benz Arena
Dec. 1 – Amsterdam, NL @ Ziggo Dome
New opera chronicles beauty and power of trans liberation
Don't miss 'What the Spirits Show' at Washington National Opera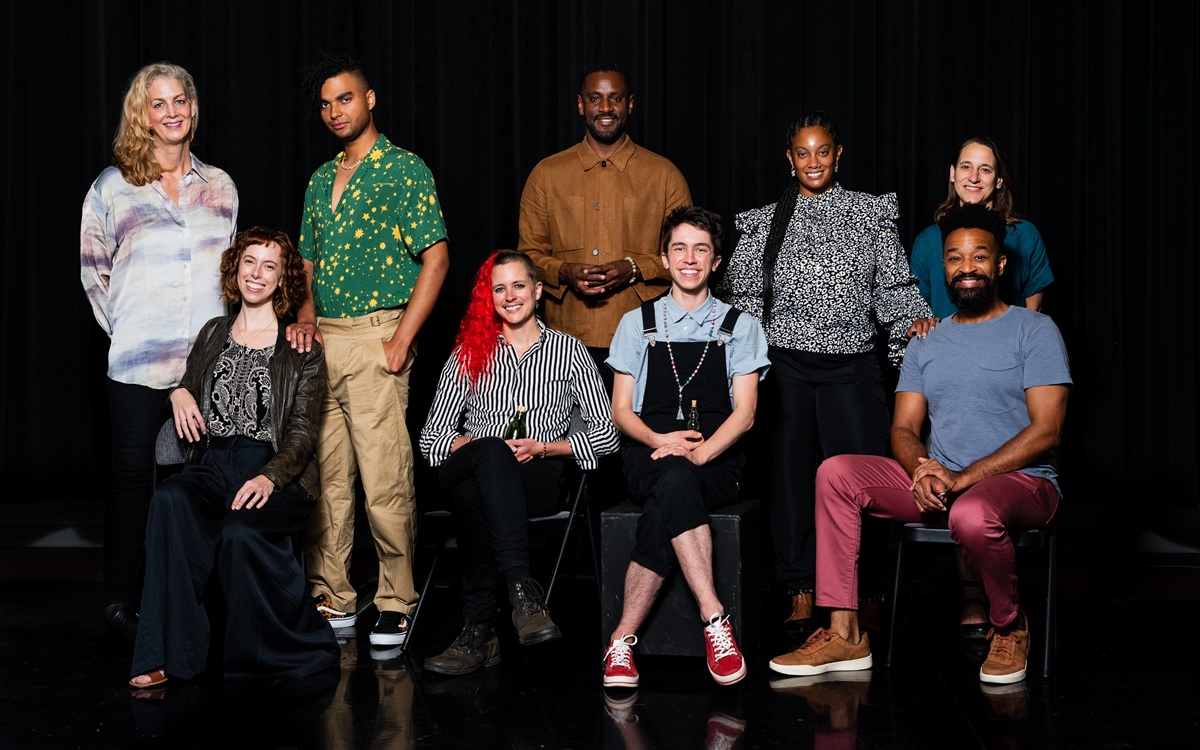 The value of the support of family. The oppression of trans identity. The euphoria and spiritual power of trans liberation. These themes and more are woven into a poignant new opera, "What the Spirits Show," by composer-librettist team Silen Wellington and Walken Schweigert.
Their collaboration is the product of the Washington National Opera's American Opera Initiative (AOI). Now celebrating its 10th season, AOI pairs talented creatives to develop a short, one-act opera, performed by WNO's Cafritz Young Artists. Along the way, the creative teams receive invaluable mentorship from some of the best in the business.
This year's AOI performance takes place on January 21, 2023 at the Terrace Theater of the Kennedy Center. Also on the program are Oshun, with music by B.E. Boykin, and libretto by Jarrod Lee—a journey of sacrifice, self-love and redemption displayed in the face of those who would deny it. And Bubbie and the Demon, with music by Jens Ibsen and libretto by Cecelia Raker—a mashup of opera and heavy metal, which finds that Bubbie has filled the void of Covid isolation by solving as many word searches and crosswords as possible, but accidentally summoned a demon.
The Washington Blade caught up with librettist Walken Schweigert and composer Silen Wellington, the co-creators of What the Spirits Show, to learn more about this short opera and its powerful themes.
BLADE: Congratulations on creating the original work, "What the Spirits Show." Can you share more about the opera's plot and musical style?
WALKEN SCHWEIGERT: It's an opera about trans liberation, but also about friendship and the support of family. There are four characters: the protagonist, named Calamus, is a shape-shifting youth who takes a magical elixir to be themselves. Their shape-shifting is an allegory for transness. When you first meet Calamus, they have already been taking this medicine, so you meet Calamus in the fullness of themself. But then this politician enters the scene and he outlaws the elixir, claiming that it's immoral. But the beautiful thing is that Calamus' mother stands up for them, and because of that they both get thrown in jail. Since Calamus has stopped taking the elixir, they basically begin detransitioning. But then their friend, Sylvan, is able to sneak in some elixir to Calamus. And the strength and the power of Calamus coming back to themself is so powerful that it destroys the jail and traps the politician under the rubble, and Calamus and their mother are able to escape. It's a moment of joy, it's a moment of euphoria, it's a moment of self-reclamation.
SILEN WELLINGTON: The characters themselves each have their own musical language. And musically, each scene is its own world. The first scene is all about Calamus and their shape-shifting. The music is very whimsical, beautiful and romantic. The second scene is all about the politician. His music is much more circus-like; almost like a lopsided march. In the third scene, when Calamus and Aurora are in the prison, the music is a little bit more restricted, but it still hearkens back to some of that fantastical and musical language from the opening scene. The fourth scene is really where it all comes together. Sylvan comes and helps Calamus break out of jail, so the music is more driving and rock-influenced, because in Walken's words, Sylvan is Calamus's "anarcho-punk friend." And then finally, once Calamus returns to their power, we return to the fantastical music at the beginning.
BLADE: Can you share why you wanted to write this opera? Have its themes affected you personally?
WELLINGTON: I wouldn't write this opera if it didn't affect me personally. That could probably be my artist statement! It's the subtext of why I make art. I write about things that personally affect me and I always have.
In my own journey to figuring out that I was trans and nonbinary, it took me a while to find self-acceptance and then find self-love. I wanted to write something that gave space for that love. I knew I was queer from a pretty young age, but I didn't realize being transgender was an option. As a result, I had this unnamable sadness in me that made most things in my life feel wrong, and I spent most of my teenage years battling suicidality and depression because I couldn't see a future for myself.
I was 19 when I first met nonbinary adults, and that really started to turn things around for me. It sparked a journey of self-discovery. I feel like now I'm in a place of self-love and acceptance, trying to find words to express how spiritual and divine I find the experience of being trans to be.
The first time I read Walken's libretto, I remember feeling this swell of emotion and recognition thinking, "I've been trying to find words for this all my life. And wow, now I get to say it with the music!"
SCHWEIGERT: When I first started making art, a lot of it was trauma porn, because of how I was raised in a religiously restrictive mindset. But now, I try to explore what gifts being trans has bestowed and bring those to light. I'm also interested in exploring why are we such a threat? Why are people so afraid of us? And I think it's because we actually have something really powerful. There's actual spiritual value and knowledge that comes from being trans.
BLADE: Why is this opera important now?
SCHWEIGERT: This opera was very much directly inspired by a letter the governor of Texas wrote last year to the Texas' Department of Family and Protective Services re-interpreting the law to include trans affirming care under the definition of child abuse. Governor Abbott was trying to separate trans kids from their supportive parents. It made me think of how much it would have meant to me to have supportive parents, and then to have that be taken away, stolen by the state, was heart wrenching to imagine. I think of the relationship that I have with my parents now and imagine the pain that would be caused to them if I were young and they were being forced to separate from me.
In this opera, there is a scene of Calamus and their mother Aurora in the jail, and they're singing this song together, but they're in separate cells and they can't hear each other. Especially in that scene, I really wanted Aurora, Calamus's mother, to say all of the things that I wish my parents had said to me when I was a teenager and coming out: "…my dear Calamus, I have to trust you know yourself better than I ever could. I love you more than I could ever say. And as long as I hold breath, I will not let them tear you away from yourself."
It's a powerful moment for me. My parents are Catholic and that was at the root of a lot of their own internalized and externalized transphobia. But now my dad is part of a group at his church that is drafting a statement of trans-inclusion. He wanted to contribute, hey, God actually doesn't think that trans people are abominations, and also that there's spiritual knowledge and spiritual value that trans people bring by nature of being trans.
WELLINGTON: Beyond the gender and celebratory spiritual themes of the opera, this project has really given me space to process some of the hatred that's been surrounding and sometimes feeling like it's narrowing in on my world; the national uptick in LGBTQ+ hatred and anti-trans hatred specifically has gotten local and sometimes really personal over the last couple of years. Outside of music, I work in suicide prevention for LGBTQ+ youth. I've been I've been feeling the ripples of this hatred, both big and small on my community and especially on the trans teens that I that I work with. When advocating, I feel like I have to make sense of this hatred or try to bend and twist myself into something palatable to reach for the right words that will convince someone of our humanity. But in the artistic world, we take a different approach, one that leans into this divinity of our authenticity. Art helps us lean into the healing that I had been craving to reconnect with my own resilience.
Janet Jackson announces new music, tour
Baltimore show slated for May 13 with Ludacris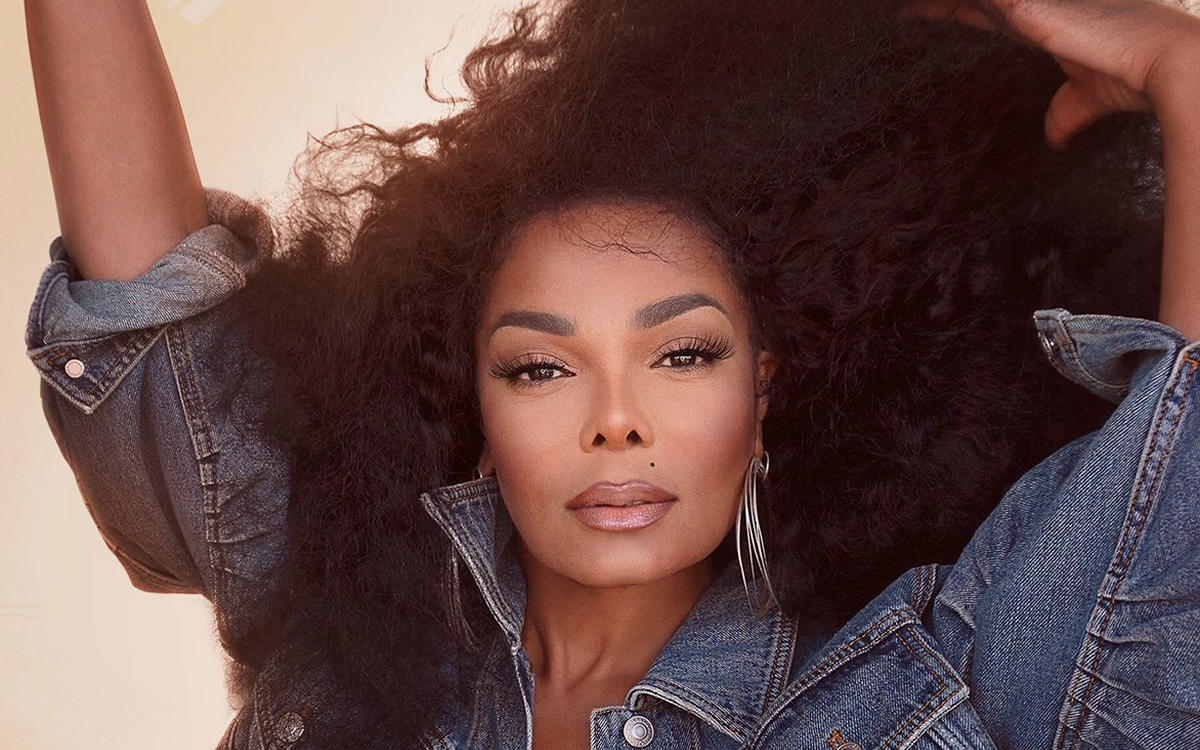 Music icon Janet Jackson announced a new tour on Monday morning in a live Instagram video.
The "Together Again" tour kicks off April 14 in Florida with at least 33 dates announced so far, including May 13 in Baltimore. There's no D.C. date as of Monday morning.
Jackson confirmed that she will debut new music in conjunction with the tour but didn't specify if that means a full new album or when it might debut. She added that she would be joined by Ludacris on the tour.
Tickets are on sale Friday via Live Nation; pre-sale begins 11 a.m. Tuesday at ticketmaster.com.
Jackson canceled her previous tour, 2020's "Black Diamond" due to the pandemic. She is expected to pay tribute to the 25th anniversary of her #1 album "Velvet Rope" during the new show.
Visit janetjackson.com for the full schedule.