February 14, 2011 at 10:33 am EST | by John Lumsden
Customer service — the key to success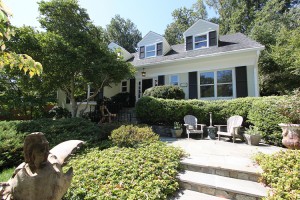 Historically, real estate has always been thought of as simply a sales industry. But that's only part of the equation. As a realtor, I never lose sight of the fact that the buildings I sell are much more than brick, wood and mortar. They are my customers' homes. My customers depend on me to help them through the process.
Before becoming a realtor, I spent 10 years working in corporate management. I witnessed the downfall of many companies that focused more on the money than the customer. Thanks to that eye-opening experience, I entered the world of real estate with one simple goal: always provide exceptional customer service. At the end of the day, the key to real estate success is service — not sales.
As we all know, the past several years have seen an explosion in competition and technology. Let's face it people have nearly endless choices in selecting a realtor or viewing listings online. Many realtors now find themselves working much harder and spending more time to obtain that listing or bringing a buyer to contract. But if a realtor can focus on the customers' needs, repeat business and new business will come from word of mouth.
Loyalty and good will are not commodities that can be bought. Customers want to be treated and should be treated with honesty, professionalism, respect and above all, integrity.
I have lived in the Logan Circle neighborhood of Washington for 25 years and I cannot begin to tell you how many of my neighbors and friends have told me what people want from a realtor. They want a realistic, honest and accurate market analysis of their property. They want a realtor who will commit to action. They want their phone calls returned when they leave messages. The bottom line is — people are trusting a realtor to help them find or sell the right house at the right price. They deserve someone who understands and responds to their needs, their questions and their concerns.
Realtors with a keen business sense clearly understand that exceptional customer service is not a bonus —it's a requirement. Realtors who can create and maintain the highest level of exceptional customer service will be the ones who will have a real advantage over their competitors. They view exceptional customer service as an opportunity to not only compete but flourish in today's real estate market environment.
I recall a few years ago, I had a customer who owned investment property in Logan Circle. Her husband had died and left his half of the property to his wife, along with his surviving brother. We received a contract on the property and my customer, who lived in Virginia, readily signed off on it. But we needed her brother-in-law's signature, too. Unfortunately, he had no cell phone, no computer and no fax. And he was leaving the next afternoon for a month-long trip to Europe. My customer desperately needed my help — she needed my service. I boarded a plane, flew to LaGuardia airport, met the brother-in-law and he signed off on the contract. I got back on the plane and flew home to D.C. The deal was ratified! My seller was so pleased with that exceptional customer service I later received the listing on her home in Virginia — which I successfully sold for her. I now have a customer for life.
Don't misunderstand. In today's environment, the sale is still critical. But, again, it's only part of the equation. Without exceptional customer service, you won't make a sale.
Here are some tips for finding a customer service-oriented realtor:
1.    Ask to see references. Much like a job interview, a realtor should be happy to provide references. Check them out. Contact previous customers and ask questions. Be satisfied you are a good match.
2.    Ask to see the realtor's sales performance over the past few years. Is the business growing? Does the realtor have a niche? What is the price range of properties sold?
3.    Observe your realtor's behavior. Does he/she return phone calls, make and keep commitments? Is the realtor punctual? Are you kept informed? These are all very important behavior characteristics that can be a good indicator of the realtor's customer service approach.
4.    When in doubt, ask questions and then ask more questions.
My sellers and buyers are all treated alike when it comes to providing exceptional customer service. After all, they deserve it. Buying a house is a huge investment. They deserve a realtor who is fully invested in them.
John Lumsden is a realtor with Coldwell Banker Dupont, 1696 17th Street NW, Washington, DC  20009 and can be reached at 202.288.3185 or jblumsden@aol.com. He's licensed in D.C., Maryland and Virginia.