Theater with a 'Twist'
Puppets and drag queens come to life on region's spring stages

Spring is more than daffodils and cherry blossoms in D.C. It's also time for exciting and eclectic theater, much of which holds special interest for LGBT audiences. Here's a sampling of what's in store.
At the Shakespeare Theatre Company, gay artistic director Michael Kahn is giving himself a 25th anniversary treat — he's directing Eugene O'Neil's "Strange Interlude" (March 27-April 29), something he's longed to do for a years. The famously difficult play about love and deception focuses on Nina Leeds who after her fiancé is killed in World War I, spends the remainder of her life searching (unsuccessfully) for happiness. The cast includes Broadway vets Francesca Faridany and Robert Stanton, and reliably superb local favorites Tana Hicken and Ted van Griethuysen.
Also at the Shakespeare is "Petrushka" (March 16-25) by acclaimed gay puppeteer Basil Twist. Based on the classic ballet in which dancers portray puppets come to life, Twist's version uses actual puppets animated by nine puppeteers employing Czech and Japanese techniques to dance this tragic tale of ill-fated love. His visual magic is set against the backdrop of a specially created two-piano version of Stravinsky's original ballet score. (shakespeartheatre.org)
There's a citywide Twist festival of sorts happening this spring. His underwater, puppet show "Symphonie Fantastique" (March 29-32) is coming to the Clarice Smith Performing Arts Center, followed by the Japanese-inspired "Dogugaeshi" (4/12-22) at the Studio Theatre. (claricesmithcenter.umd.edu; studiotheatre.org) And at Woolly Mammoth, he joins creative forces and takes a fantastic voyage with famed New York drag artist Joey Arias in "Arias with a Twist" (April 4-May 6). (woollymammoth.net)
The national tour of the Tony-winning revival of "The Normal Heart" (June 8-July 29) kicks off at Arena Stage. Written by Larry Kramer, the 1985 work is largely an autobiographical problem play dealing with hot button AIDS-related issues at the height of the crisis. Extraordinarily, this is first-ever local professional production. The D.C. run also coincides with the International AIDS Conference to be held in Washington in late July. (arenastage.org)
At Signature Theatre, gay artistic director Eric Schaeffer stages the premier production of "Brother Russia" (March 6-April 15), the musical story of a ragtag Russian theatrical company led by notorious mad monk Rasputin. Gay director Joe Calarco directs the Washington premiere of Yasmina Reza's award-winning play "God of Carnage" (April 10-June 24), about two couples who totally lose it when they meet to discuss a playground fight between their sons. And Signature's season ends with associate artistic director Matthew Gardiner (also gay) production of "Xanadu" (June 8-July 29), a campy musical sendup of Olivia Newton-John's 1980 roller disco movie. (signature-theatre.org)
No Rules Theatre Company presents "Suicide Incorporated" (May 30-June 23), a "tragicomic story about a business that helps its customers to perfect their suicide notes, and the new employee who might have other motivations." The production's cast features gay actors Dylan Jackson, Adam Downs. Company co-founder Joshua Morgan, who is gay, directs. (norulestheatre.org)
Factory 449 presents "The Damned Things" (May 11-June 3), a modern day horror story of a woman imprisoned in a coffin-sized freezer by Lisa Hodsoll, Hunter Styles and Rick Hammerly, the company's gay artistic producing director. (factory449.com)  Hammerly is also playing a founding father in Ford's Theatre's production of the Broadway musical "1776" (March 9-May 19). (fordstheatre.org)
Local gay director John Moletress' intriguingly named new companyforce/collision is premiering a large-scale dance/theater performance on the historic Washington Navy Yard titled "The Nautical Yards" (April 26-29). The 60-minute site-specific show chronicles the story of two lovers separated by war and sea. Moletress, who is staging the performance, says the production includes cross-dressing and gender playfulness. The company, he adds, maintains a gender-blind attitude toward casting and boats several lgbt performers in its core ensemble. (force-collison.org)
At MetroStage in Alexandria, gay actor and playwright Jay Alvarez will perform "Be Careful! The Sharks Will Eat You!" (April 4-22). The story of his family's harrowing escape from Casto's Cuba, Alvarez's one man show is a tribute to his father. Also at MetroStage:  "Lonely Planet" (May 10-June 17) by Steven Dietz. Set in the '80s, this two-person play (both gay) addresses the AIDS crisis with a nod to the Romanian and French absurdist Ionesco. (metrostage.org)
L'Enfant Café & Bar in Adams Morgan continues its bimonthly "Speakeasy." Every other Sunday, the gay-owned café transforms into a cabaret where (for both dinner and late shows) New York drag performers sing — not lip sync — their hearts out. On March 11, Joey Arias (above-mentioned cabaret and drag performer) and his band fresh from a recent Carnegie Hall date, performs with original Scissor Sisters drummer Paddy Boom. And again on March 25, Arias is back for two more shows but this time with Peppermint, a hot young New York drag artist with a great voice. For April dates and specifics refer to Speakeasy's website. (lenfant.com). Reservations are required.
Jeffrey Johnson's popular pink-haired persona Galactica has a new ongoing gig. It's a recurring happy hour show from 6-9 every second and fourth Friday of the month starting on March 23 at the very welcoming, gay-owned-and-run Black Fox in Dupont Circle. Galactica will both sing and lip sync (pinkhairedone.com).
Washington Spirit host largest halftime drag performance in NWSL history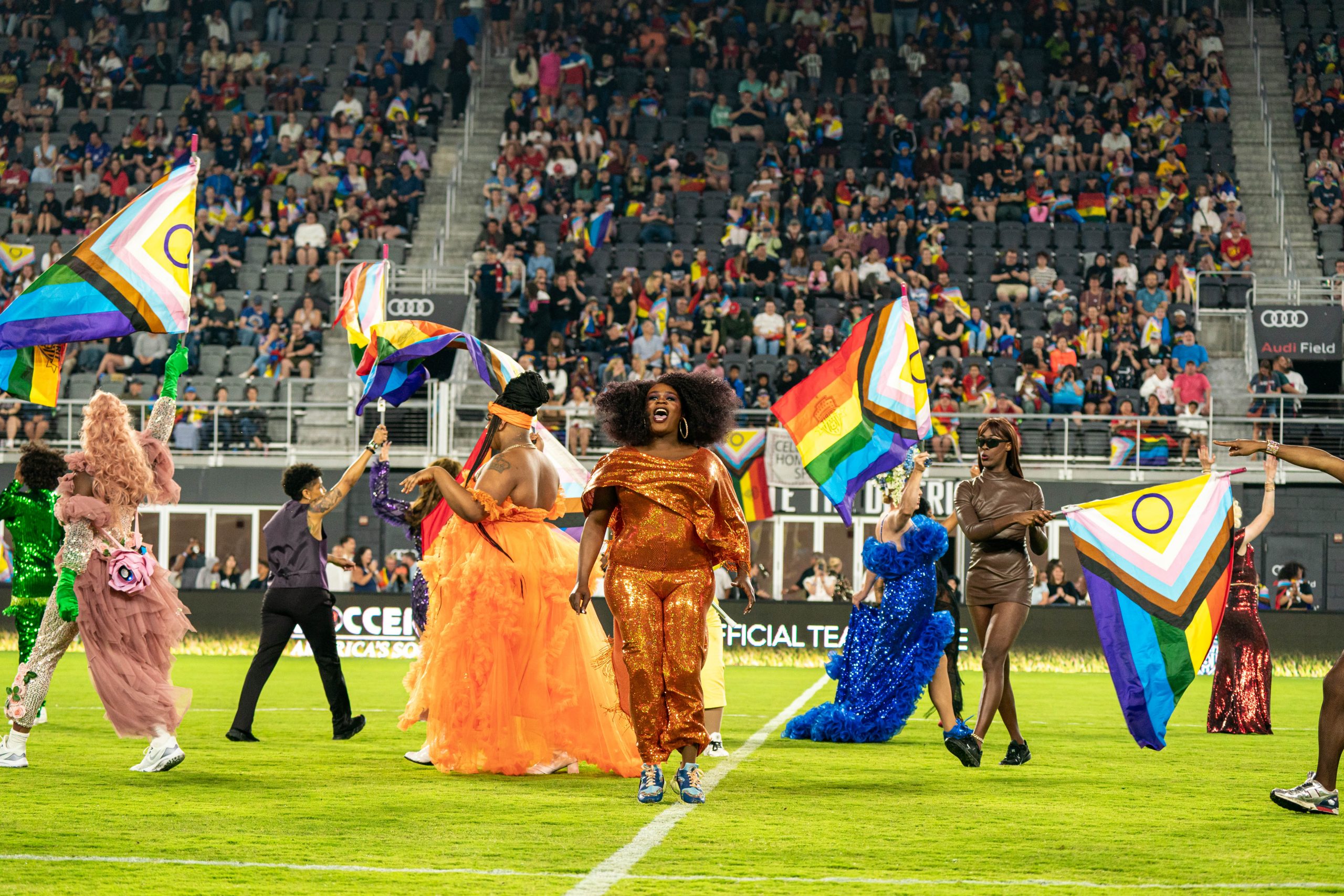 The Washington Spirit celebrated the LGBTQ+ community with the team's annual Pride Night at Audi Field this past Saturday. Highlighting that evening's Pride-themed festivities was a
halftime drag performance, featuring over a dozen drag performers from around the
DMV. It was the largest halftime drag performance in NWSL history.
Performers included: Shiqueeta Lee, KCByonce, Citrine the Queen, Elektra Gee, Kabuki Bukkake, Delila B. Lee, Capri Bloomingdale, Tara Ashleigh Austin, Gigi Couture, Dorsell Phinn, Tula, Twix the Drag Queen, Bootsy Omega, Princeza.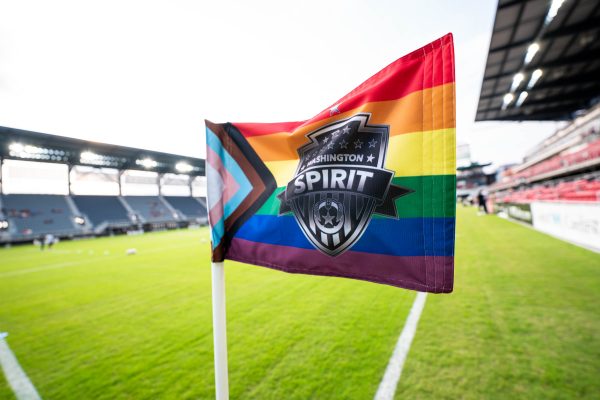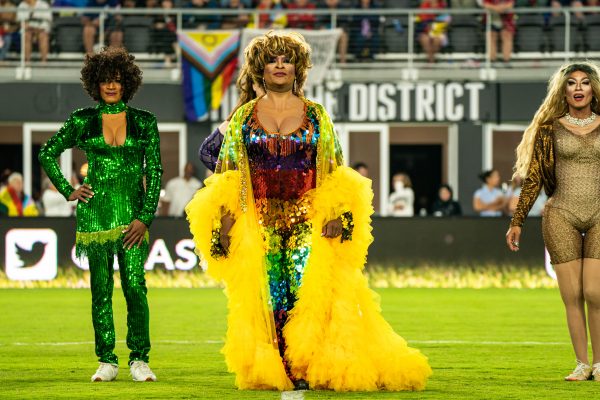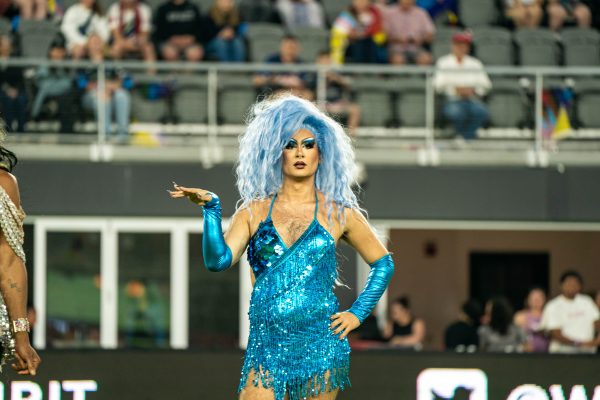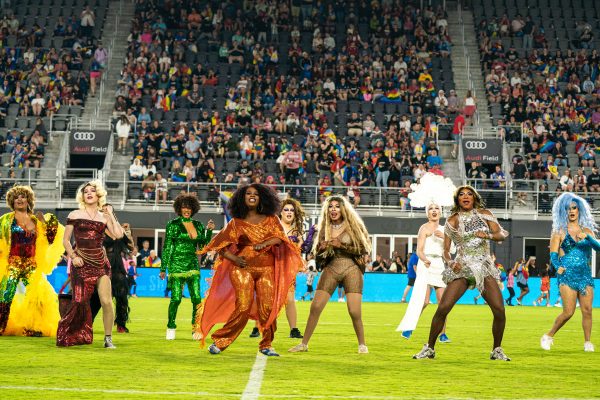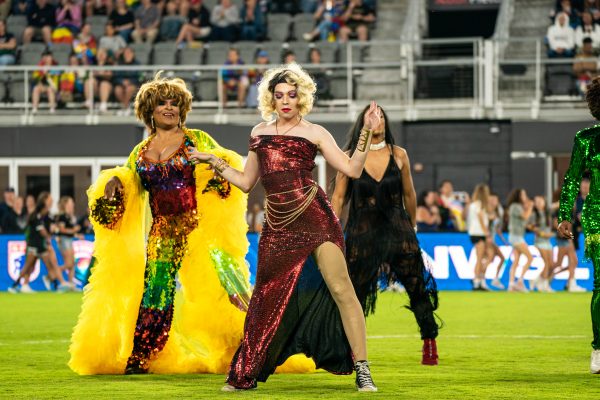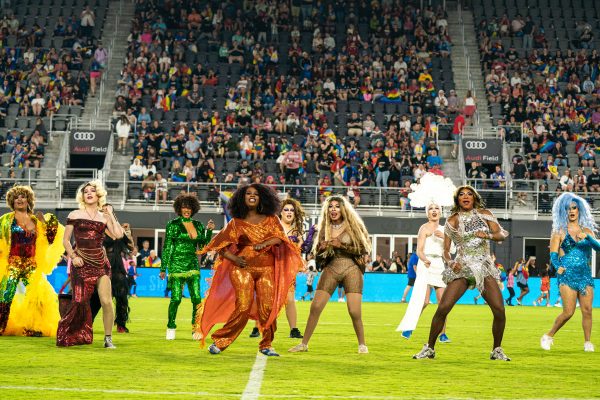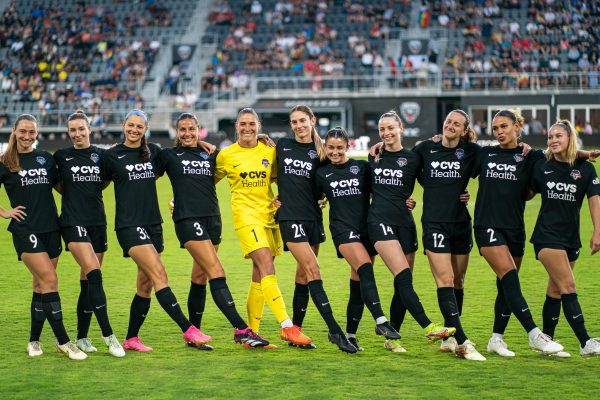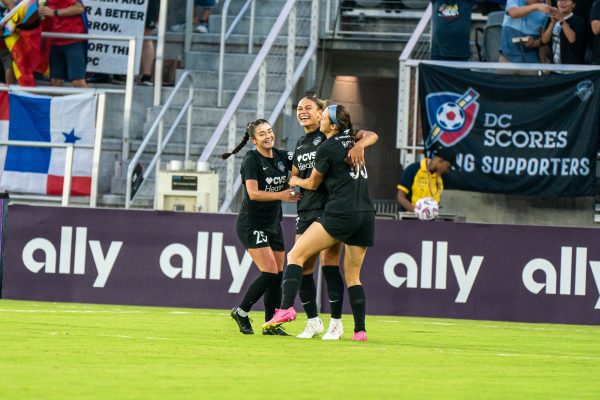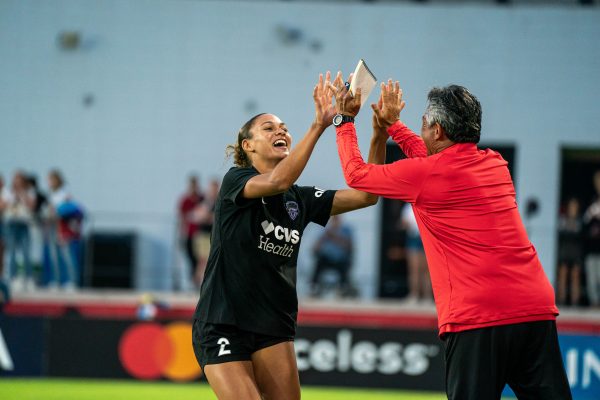 PHOTOS: Reston Pride
Annual LGBTQ celebration held at Lake Anne Plaza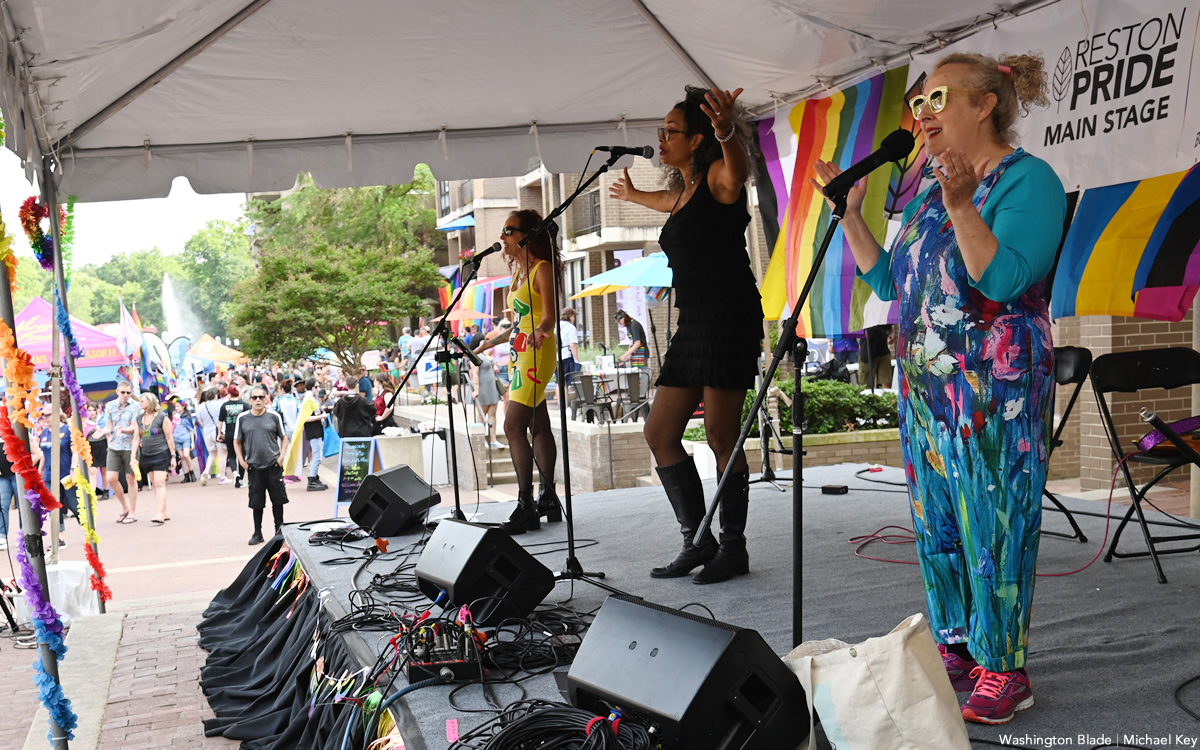 The 2023 Reston Pride Festival was held at Lake Anne Plaza in Reston, Va. on Saturday, June 3. The music group Betty was the headliner of the festival.
(Washington Blade photos by Michael Key)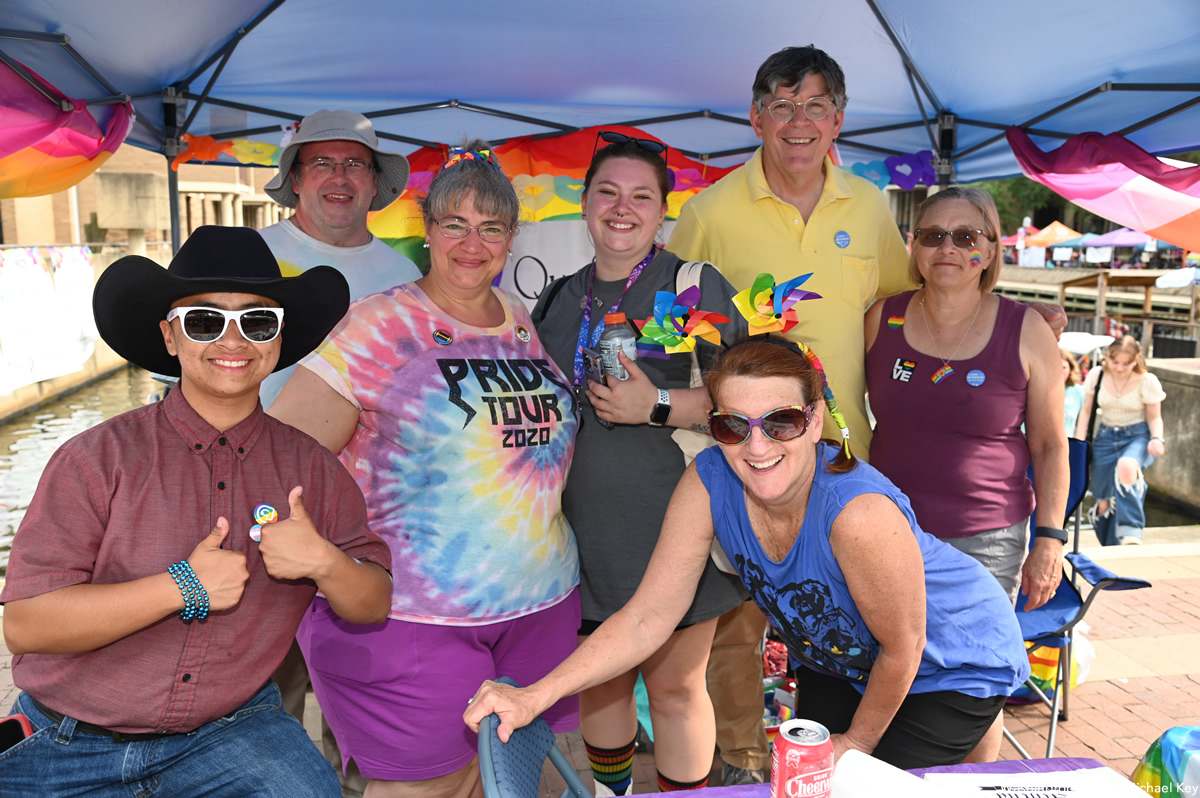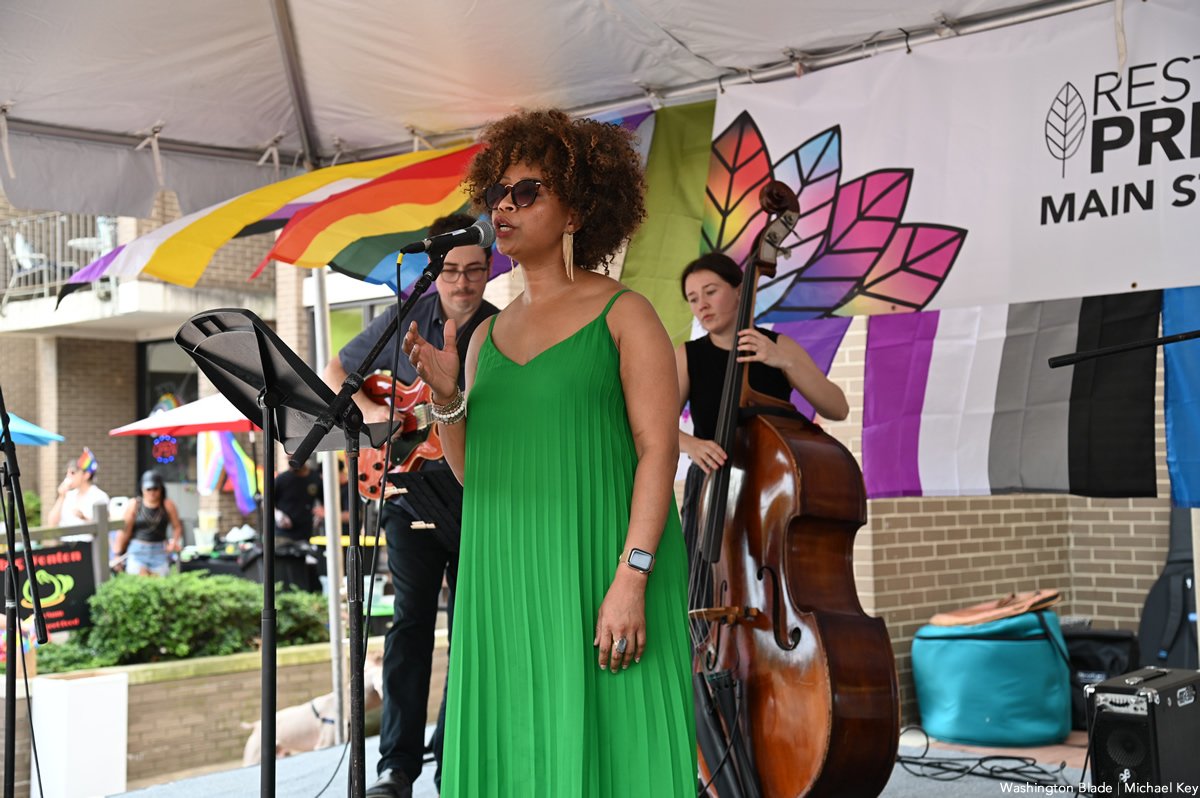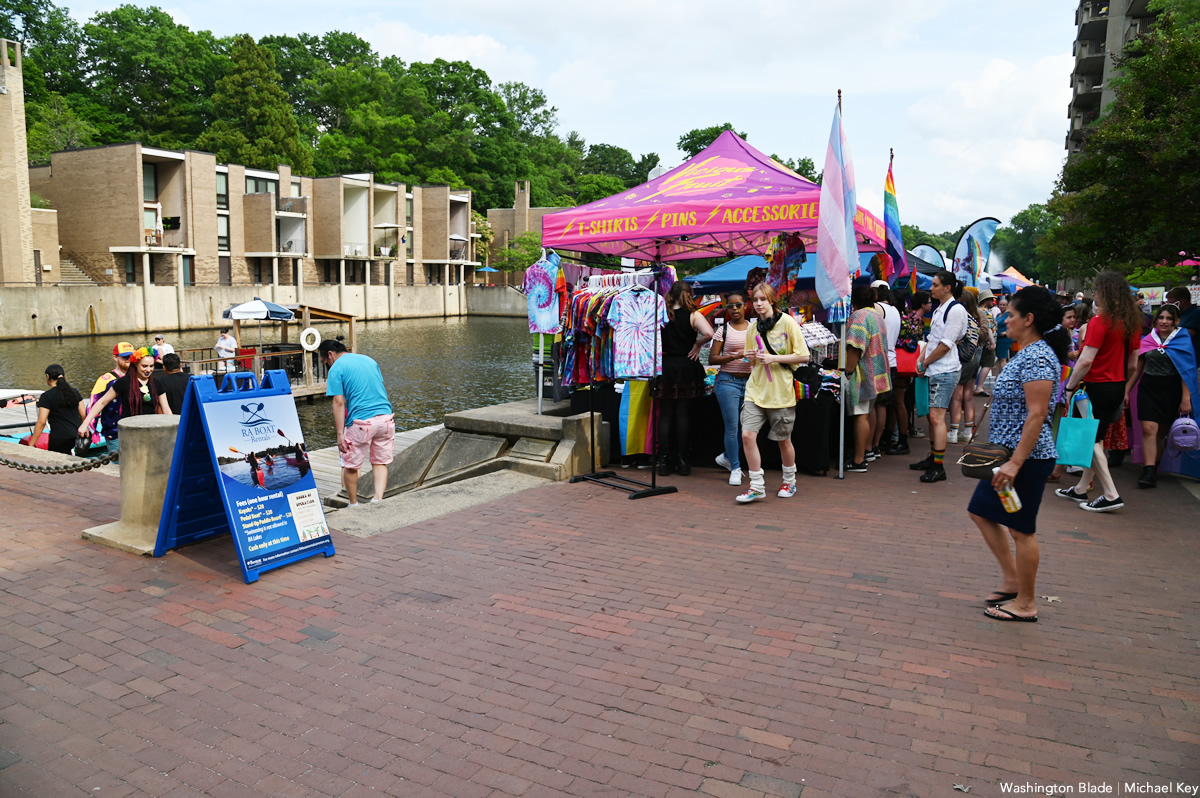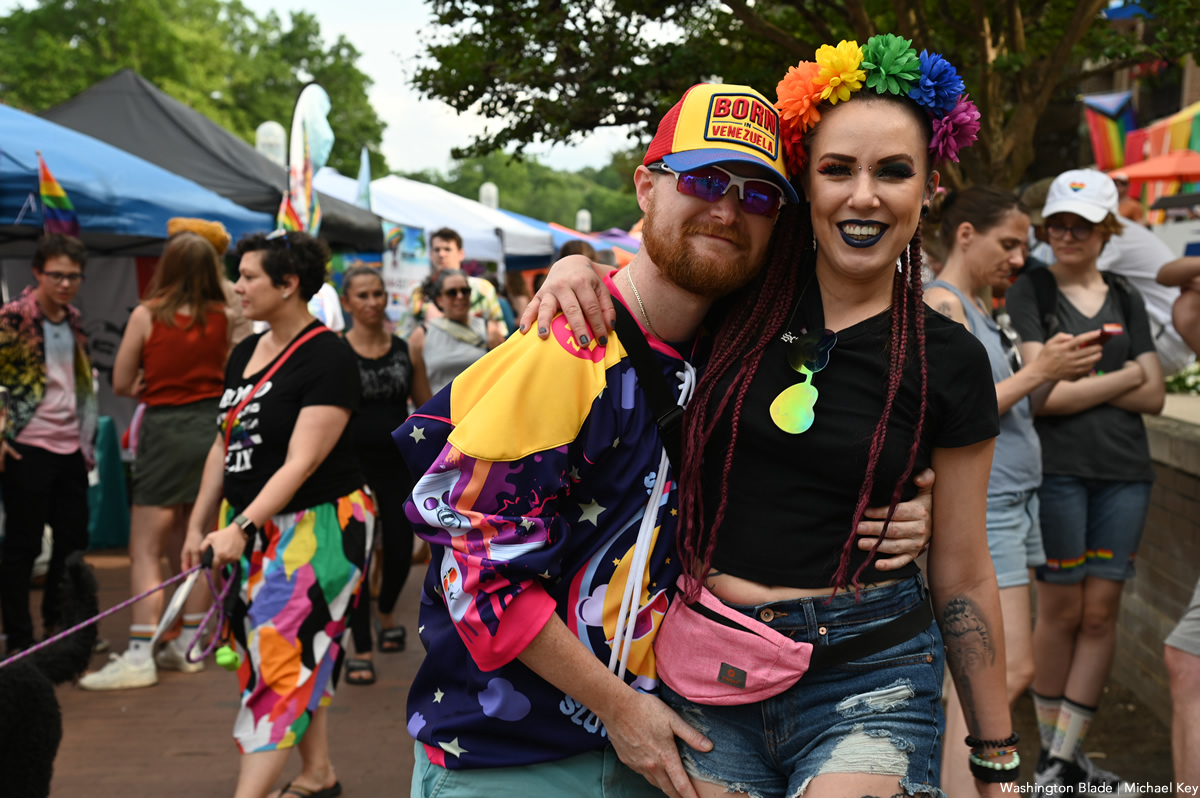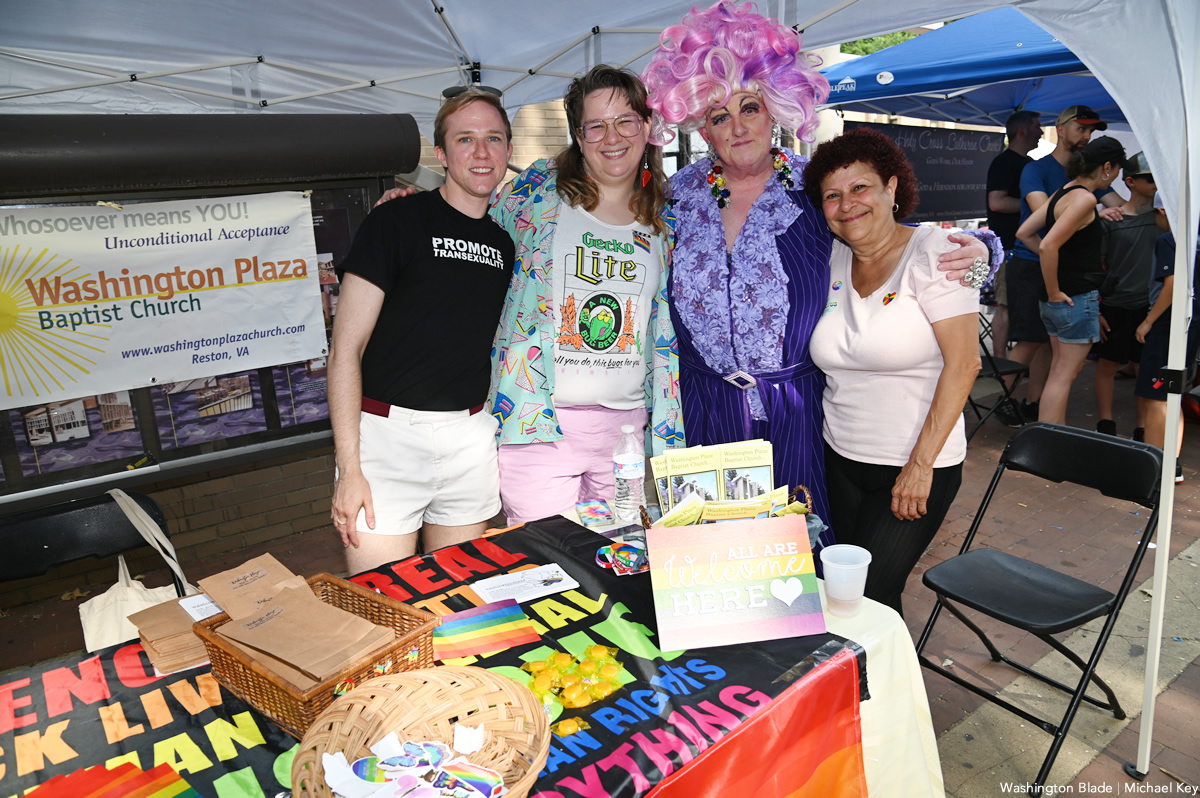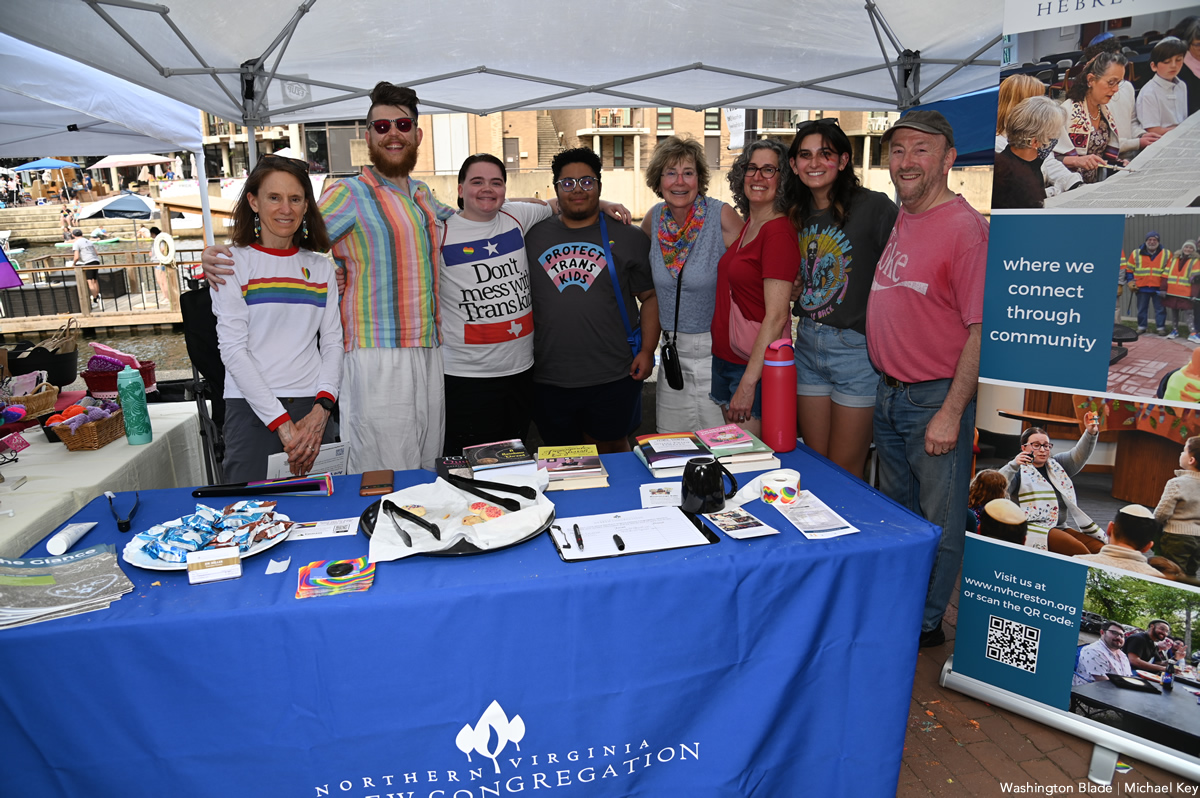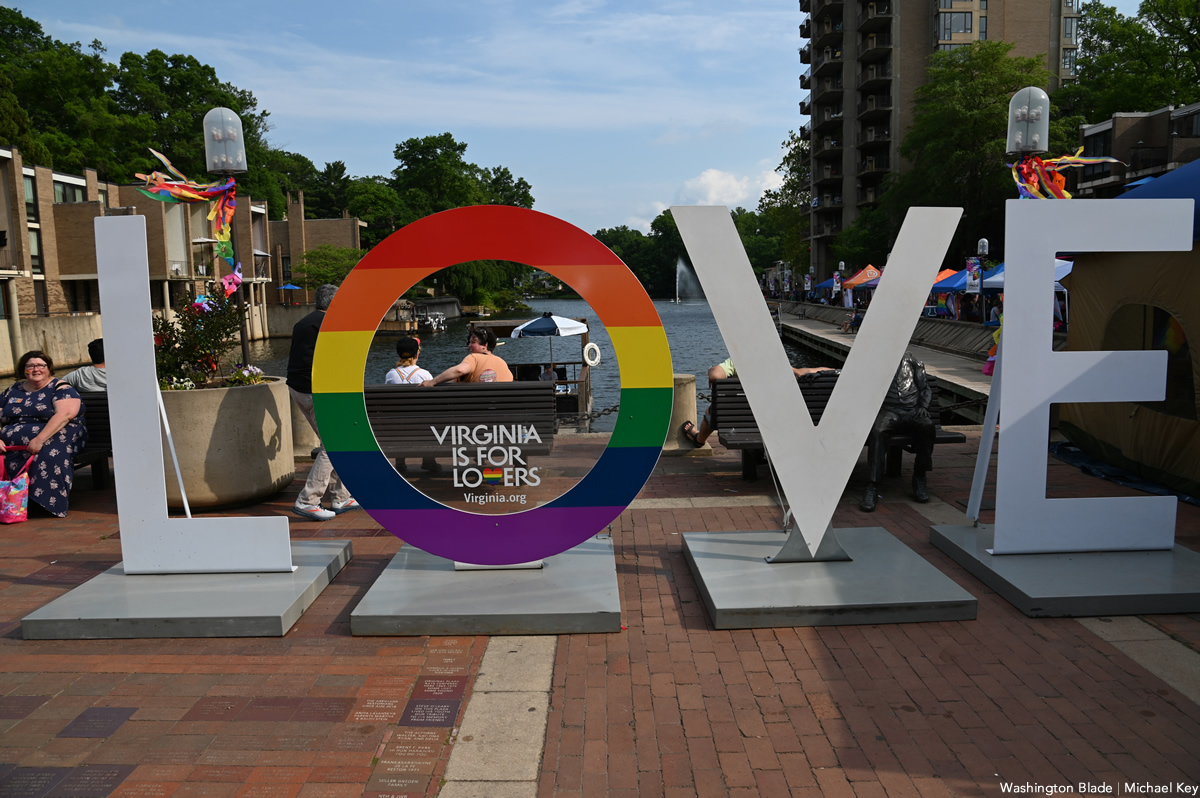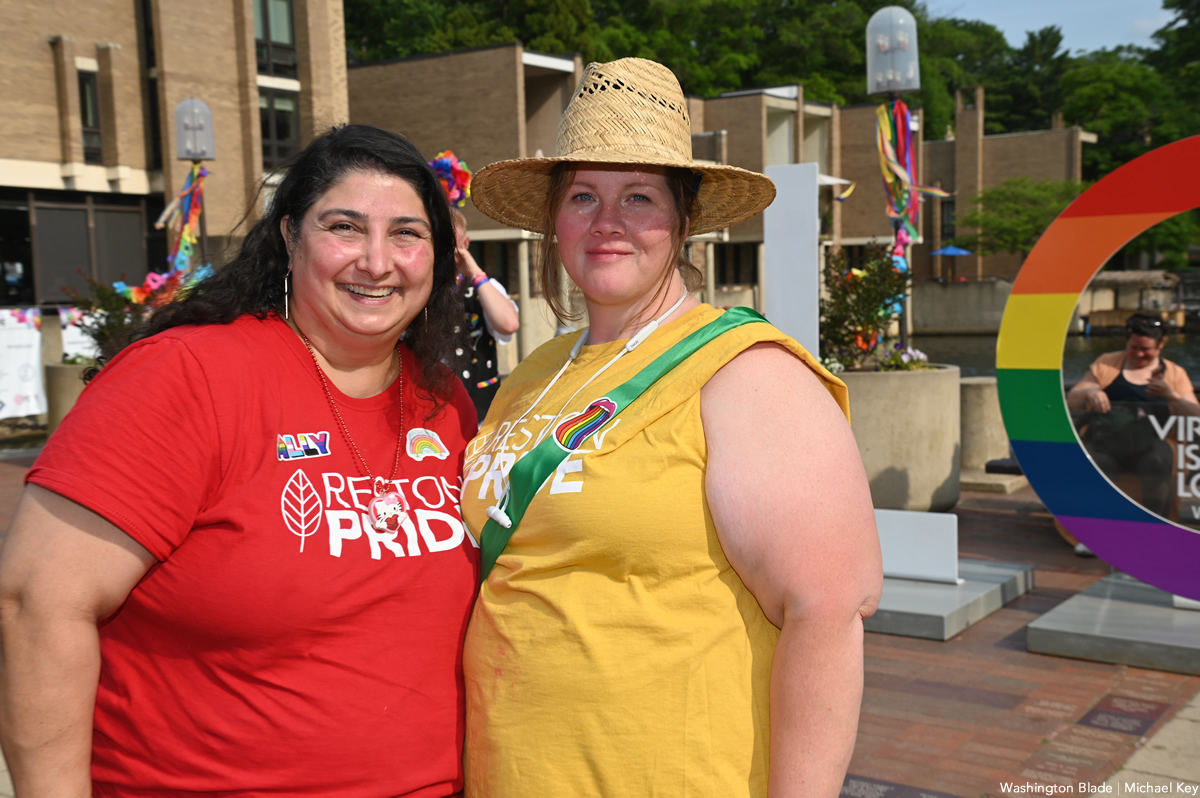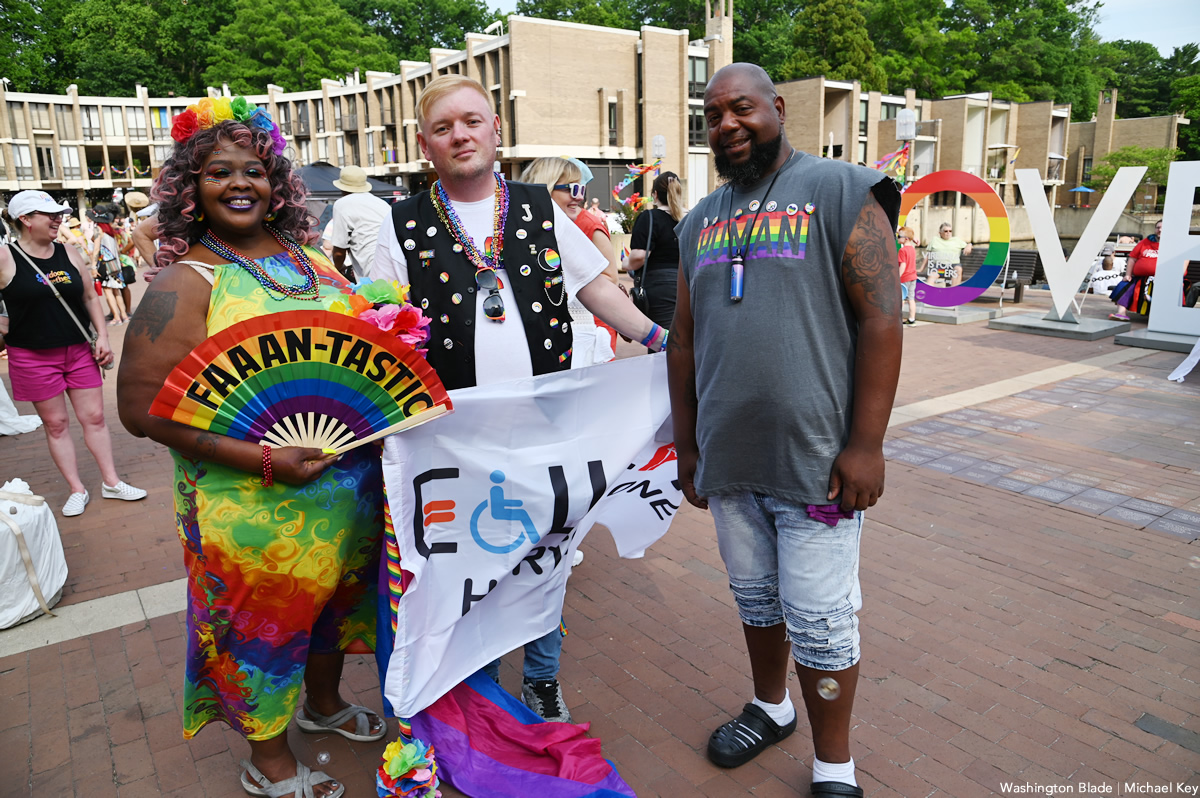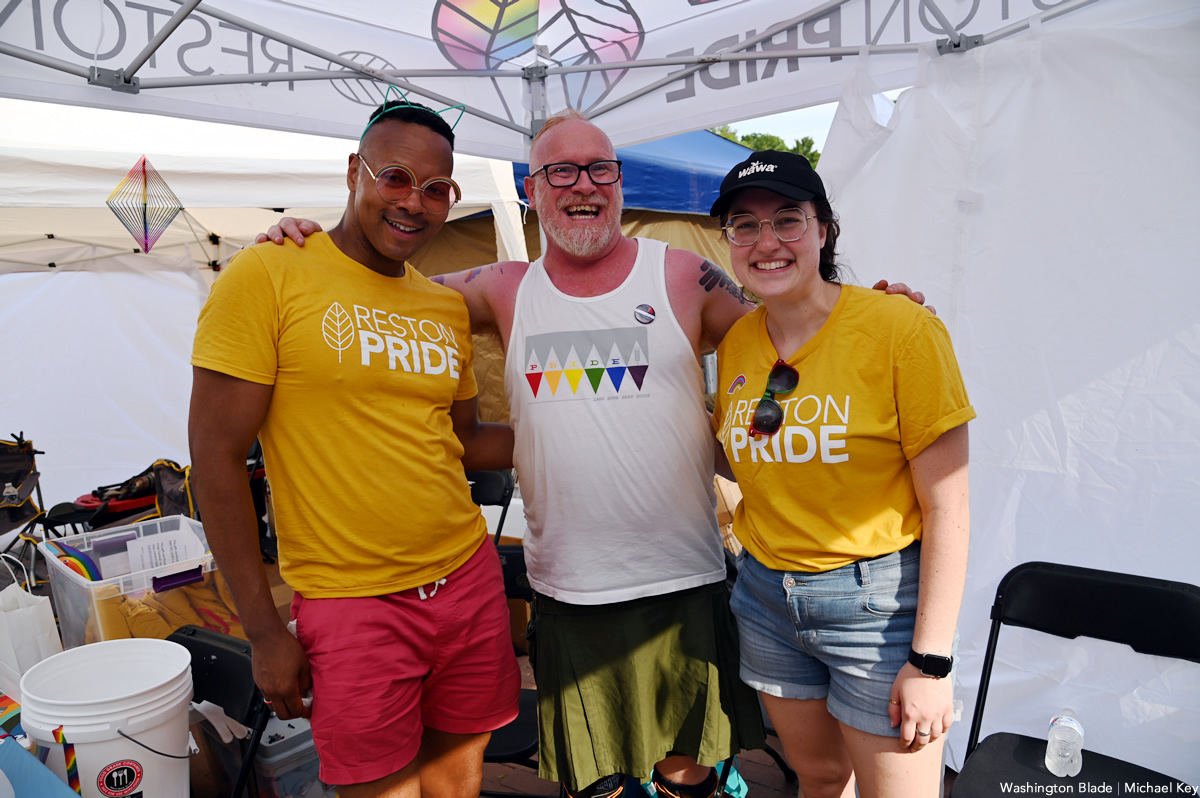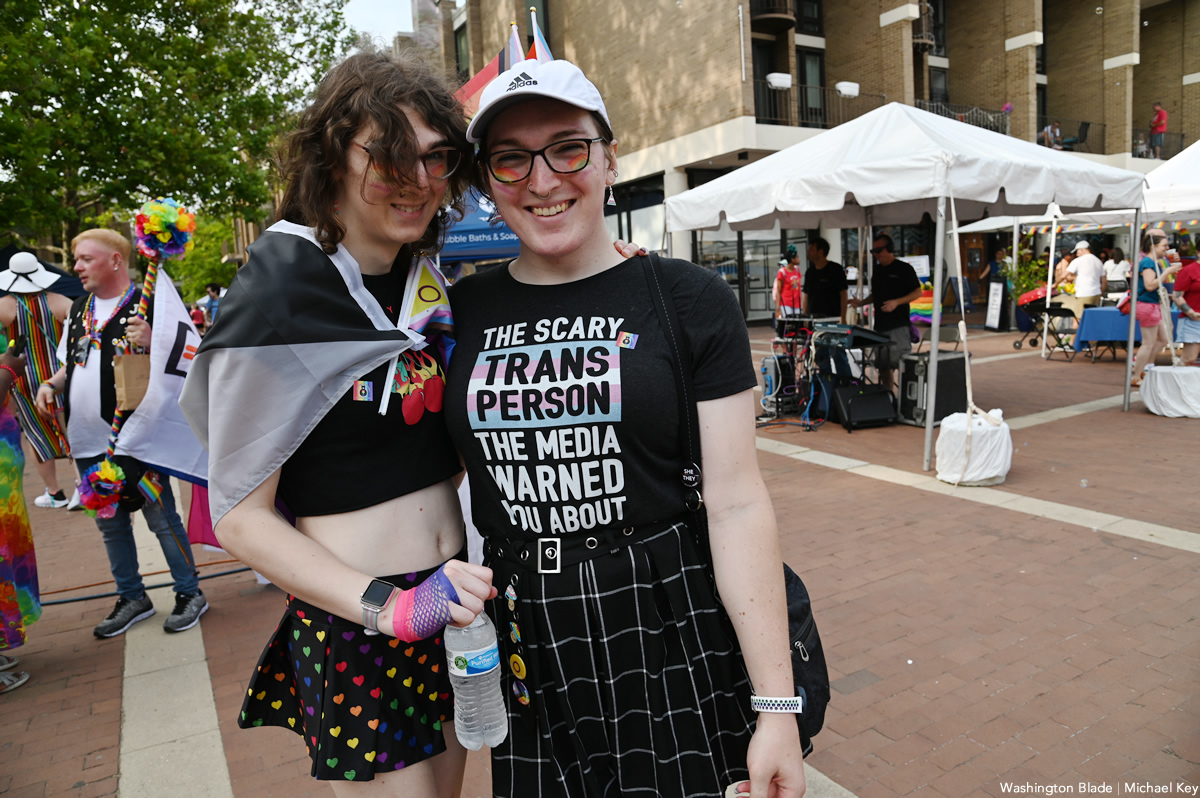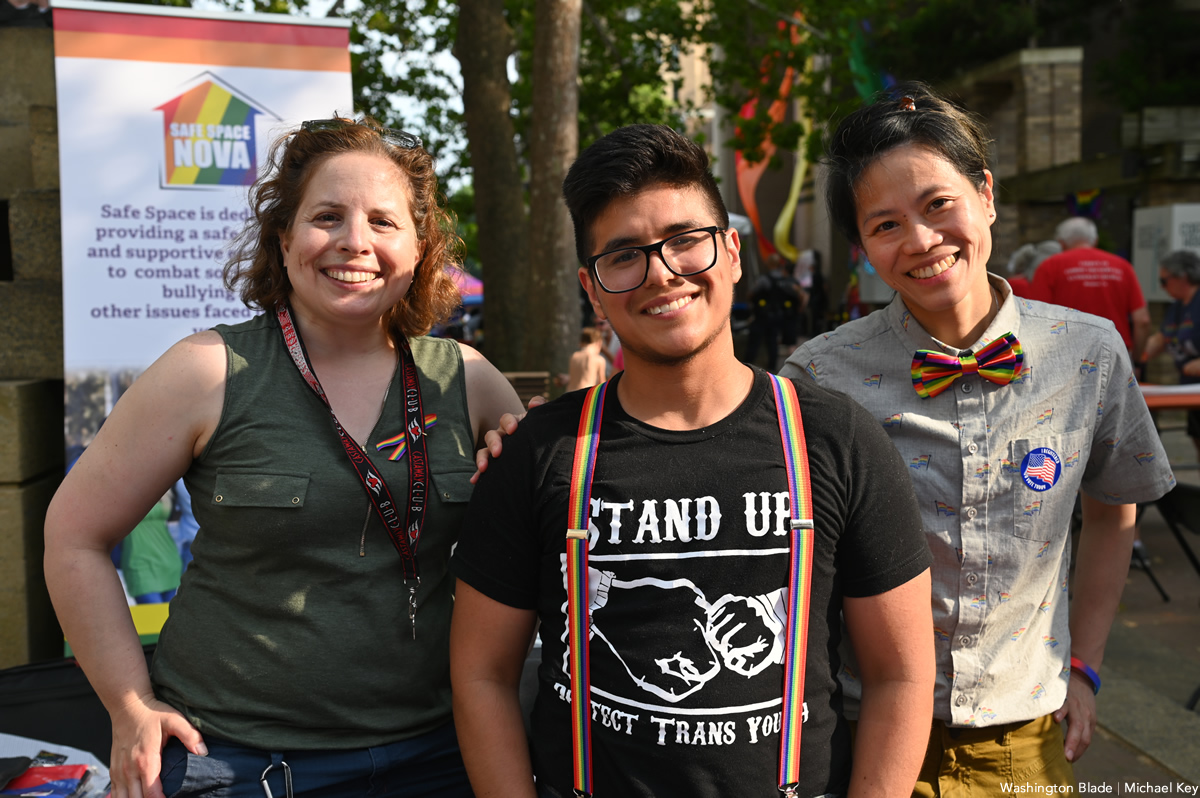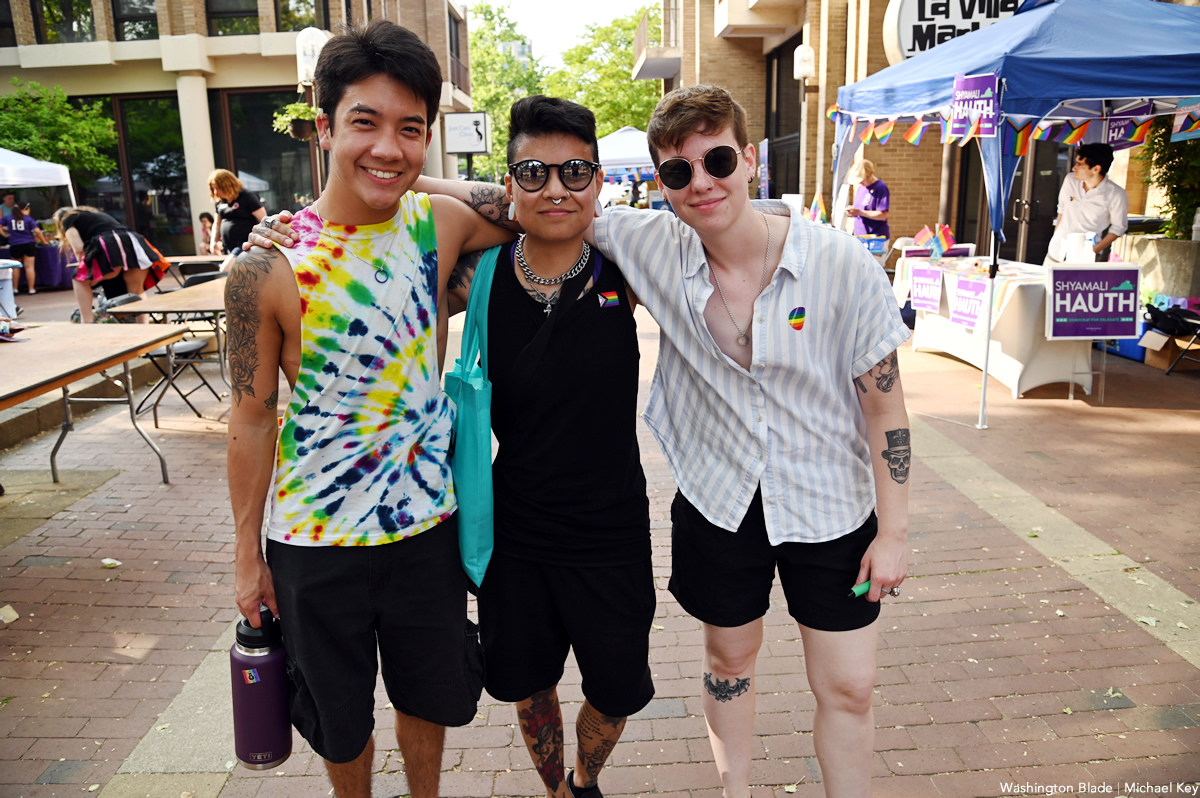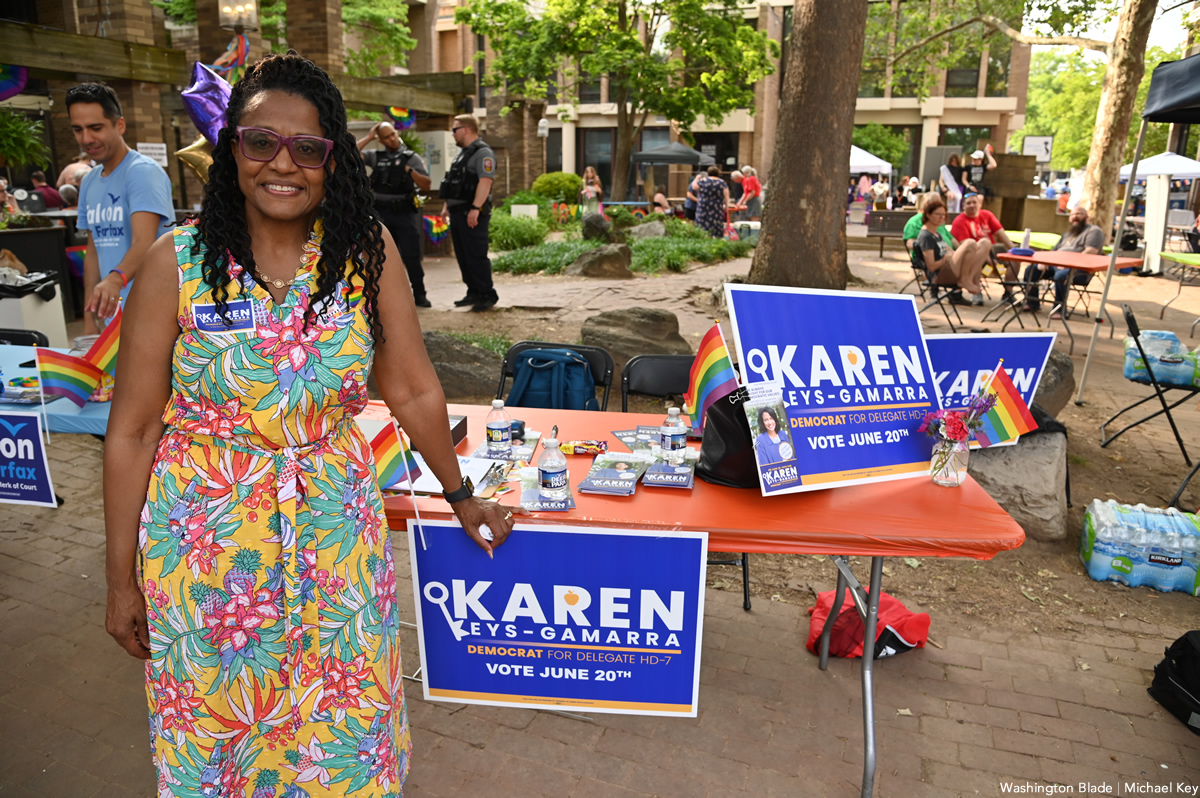 Covering @RestonPride for @WashBlade . @bettymusic performing: pic.twitter.com/sZaIlVANi8

— Michael Patrick Key (@MichaelKeyWB) June 3, 2023
PHOTOS: Alexandria Pride
Virginia city holds LGBTQ celebration at City Hall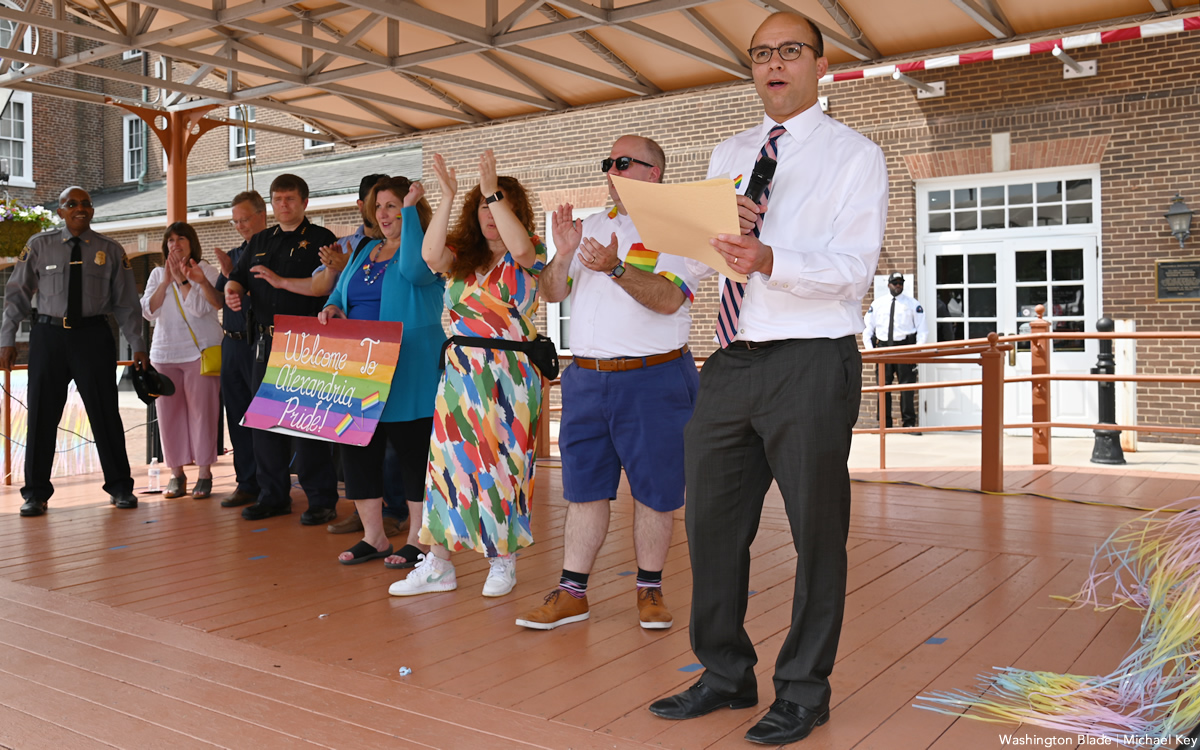 The City of Alexandria, Va. held its sixth annual LGBTQ Pride Festival at Alexandria City Hall on Saturday, June 3.
(Washington Blade photos by Michael Key)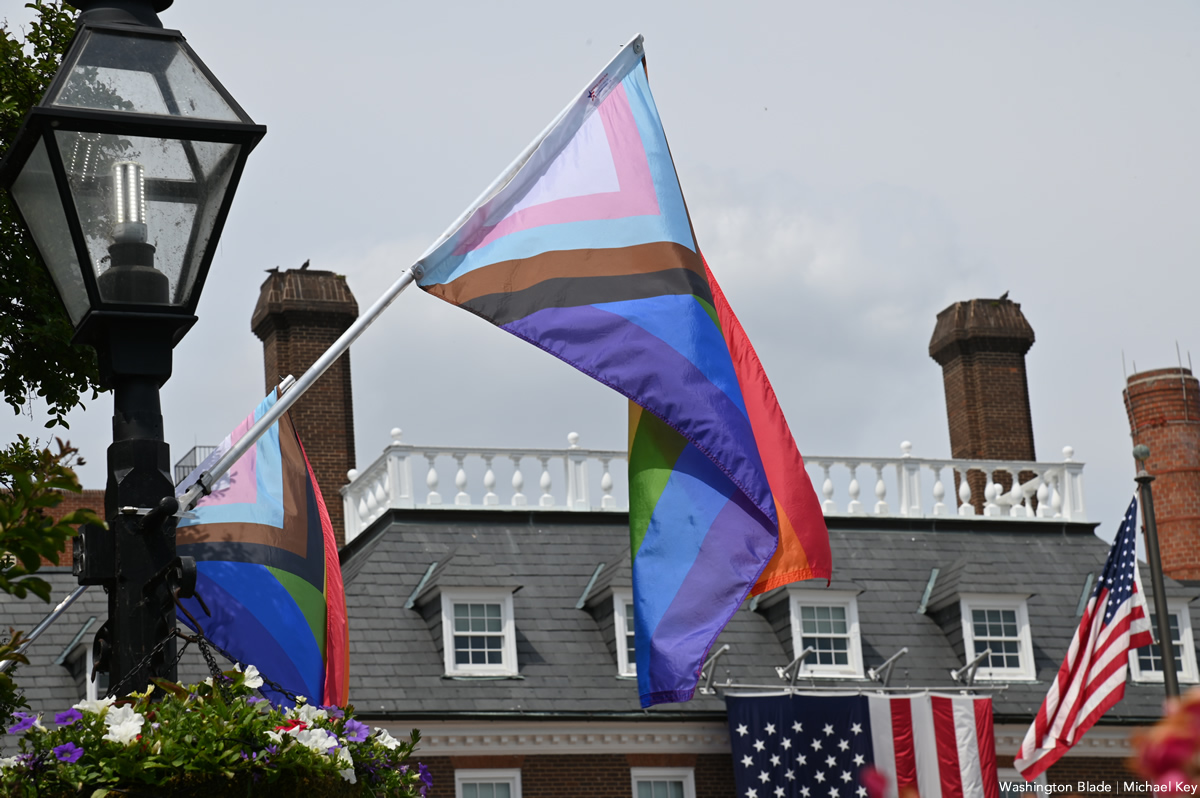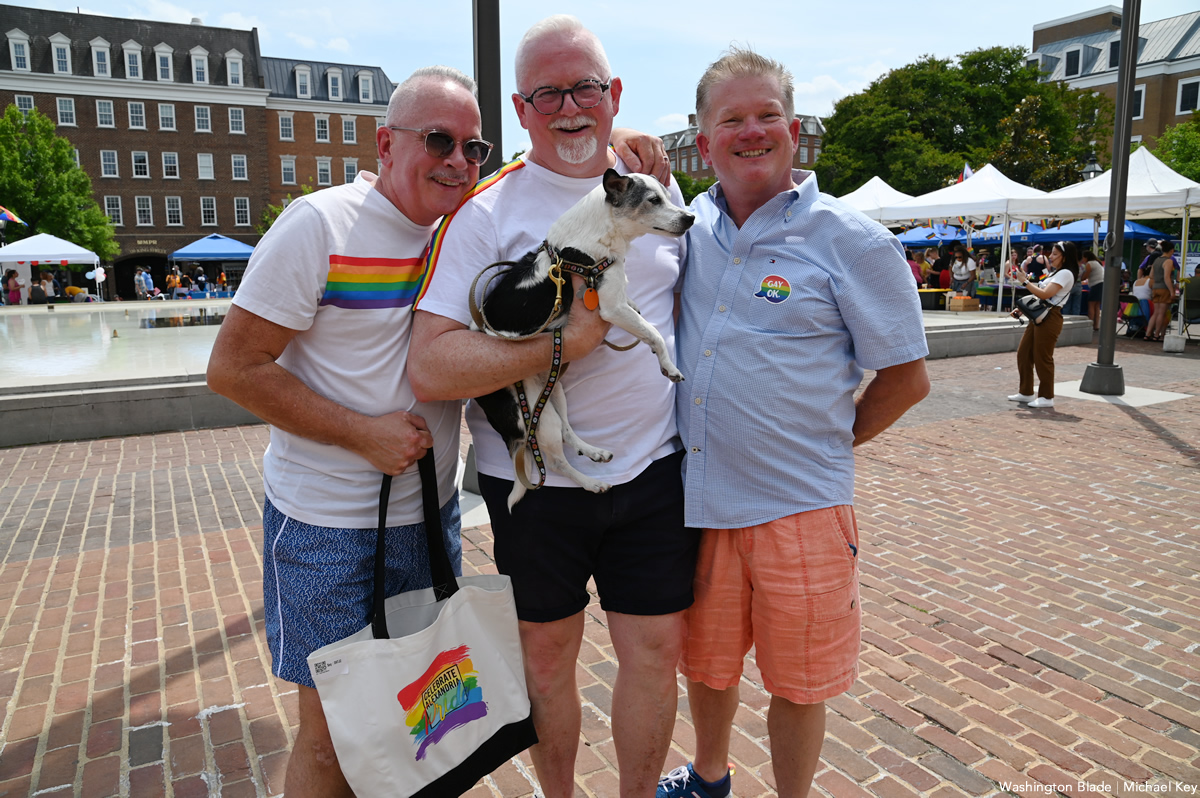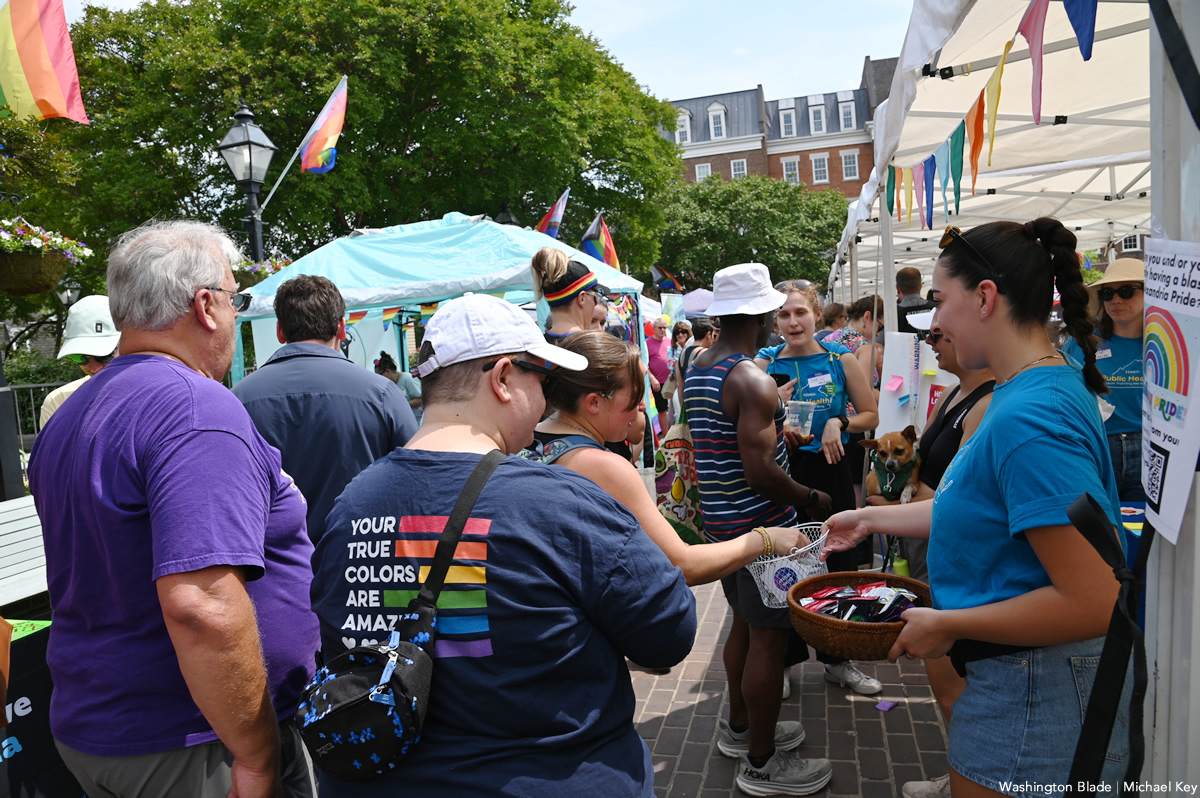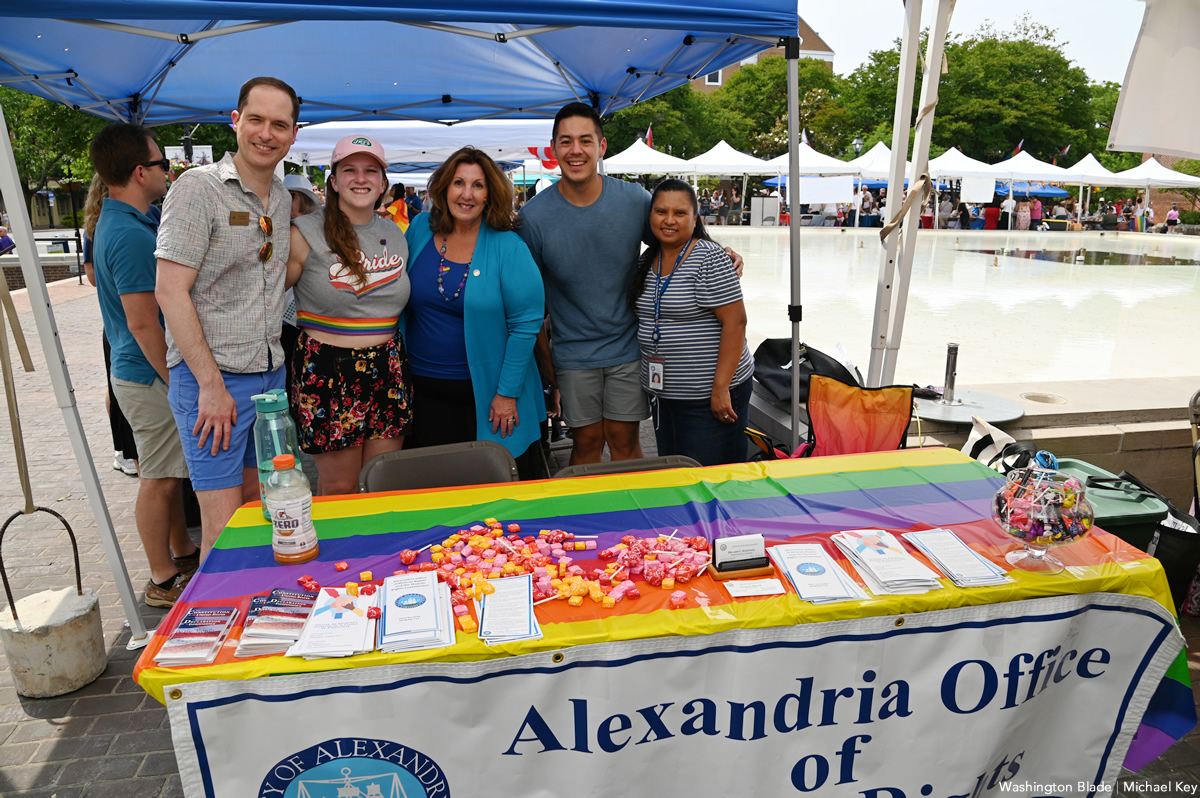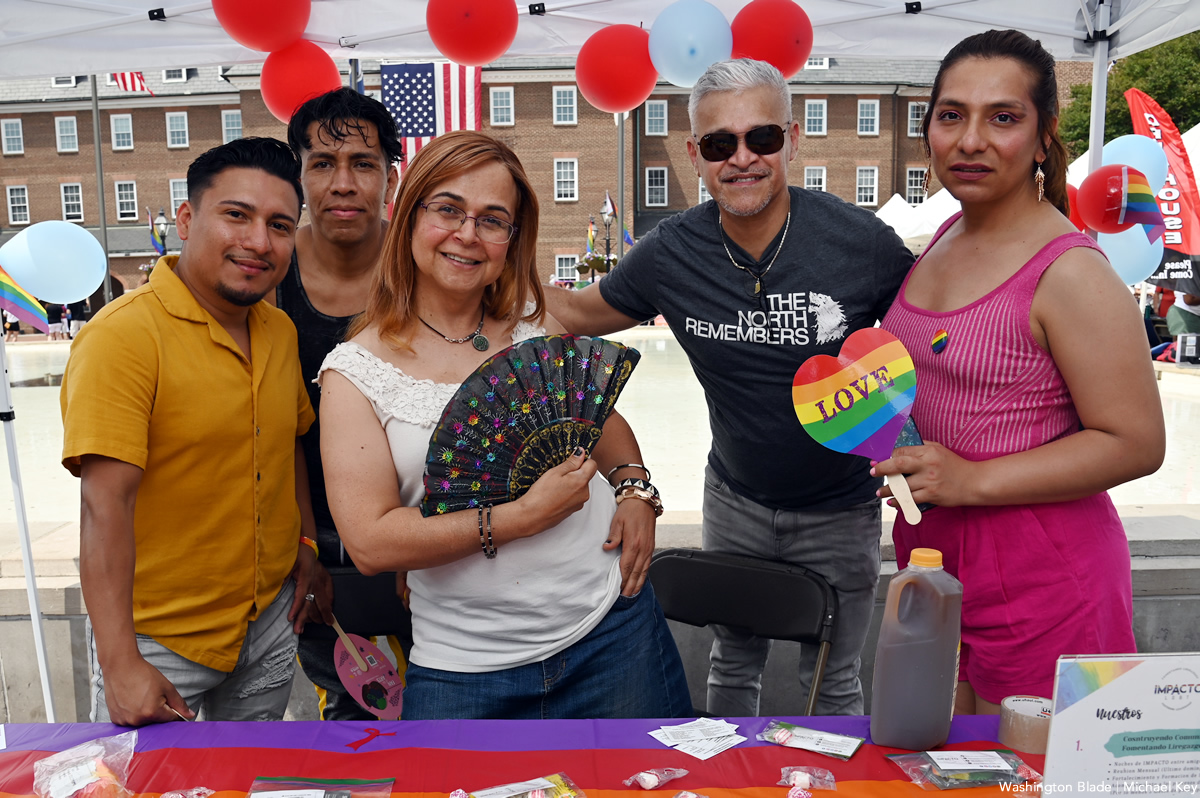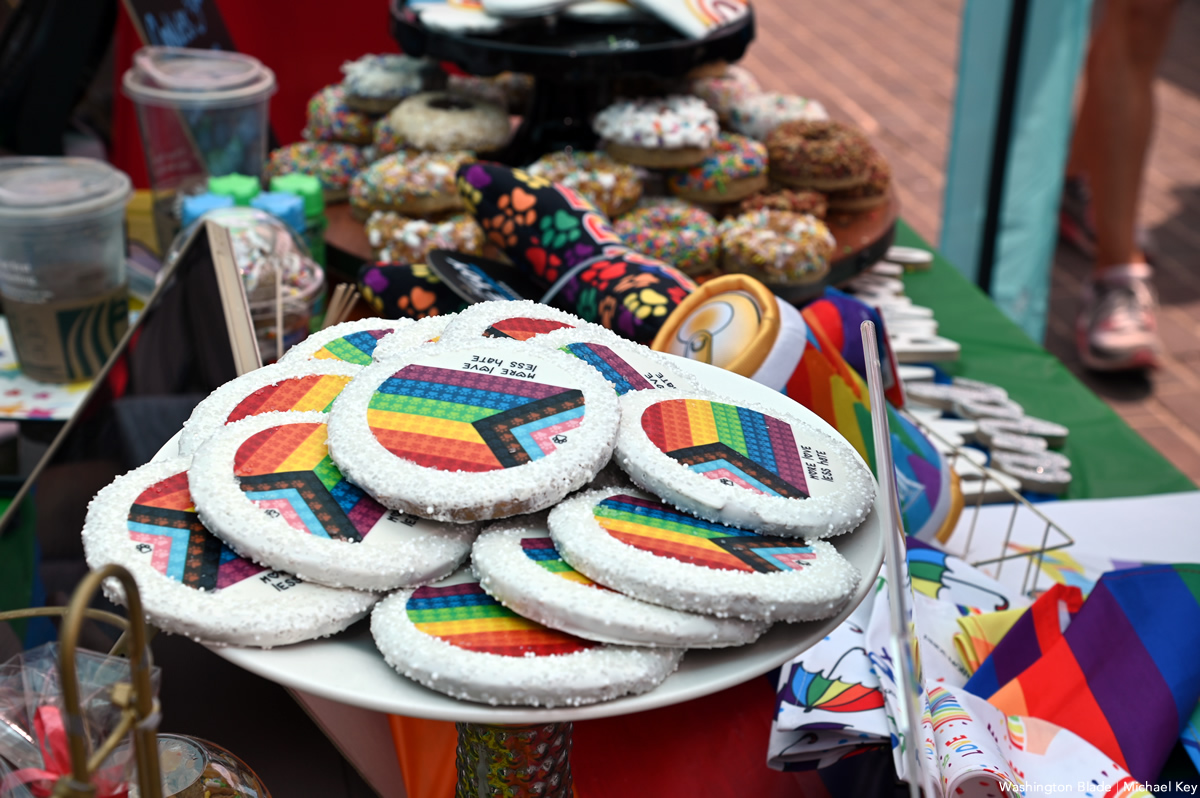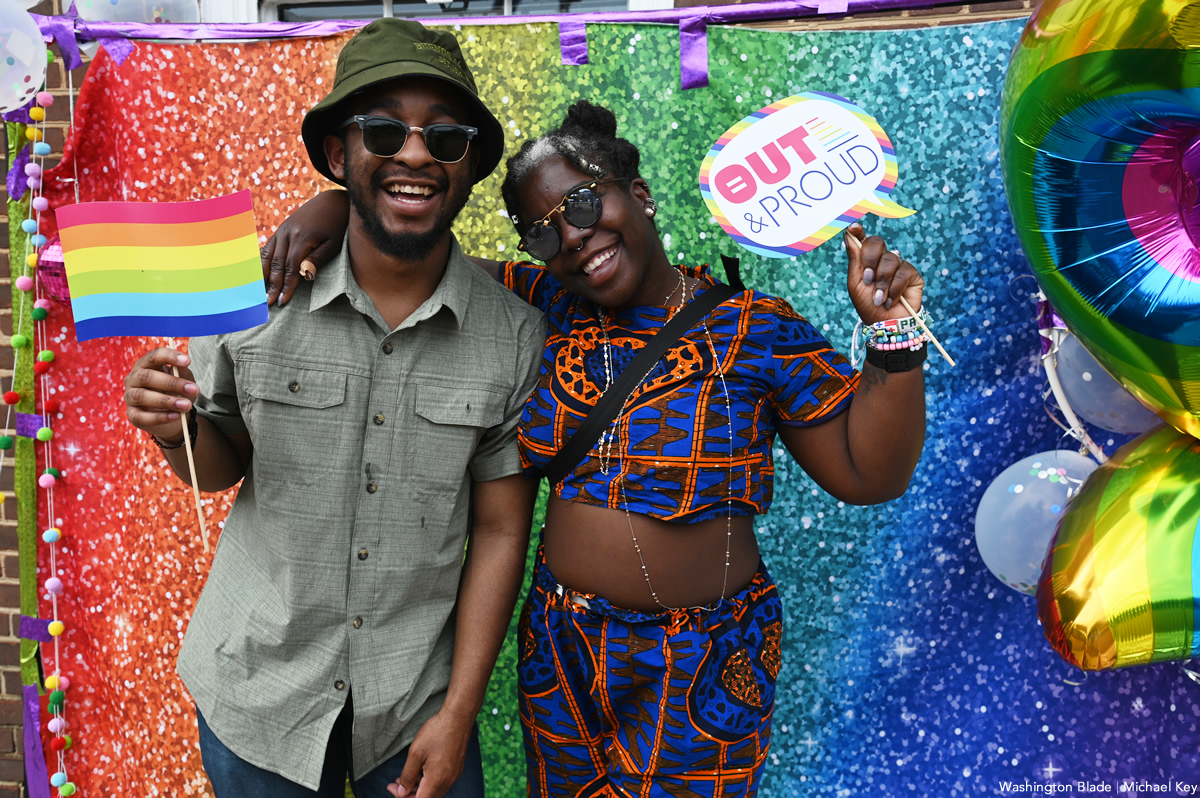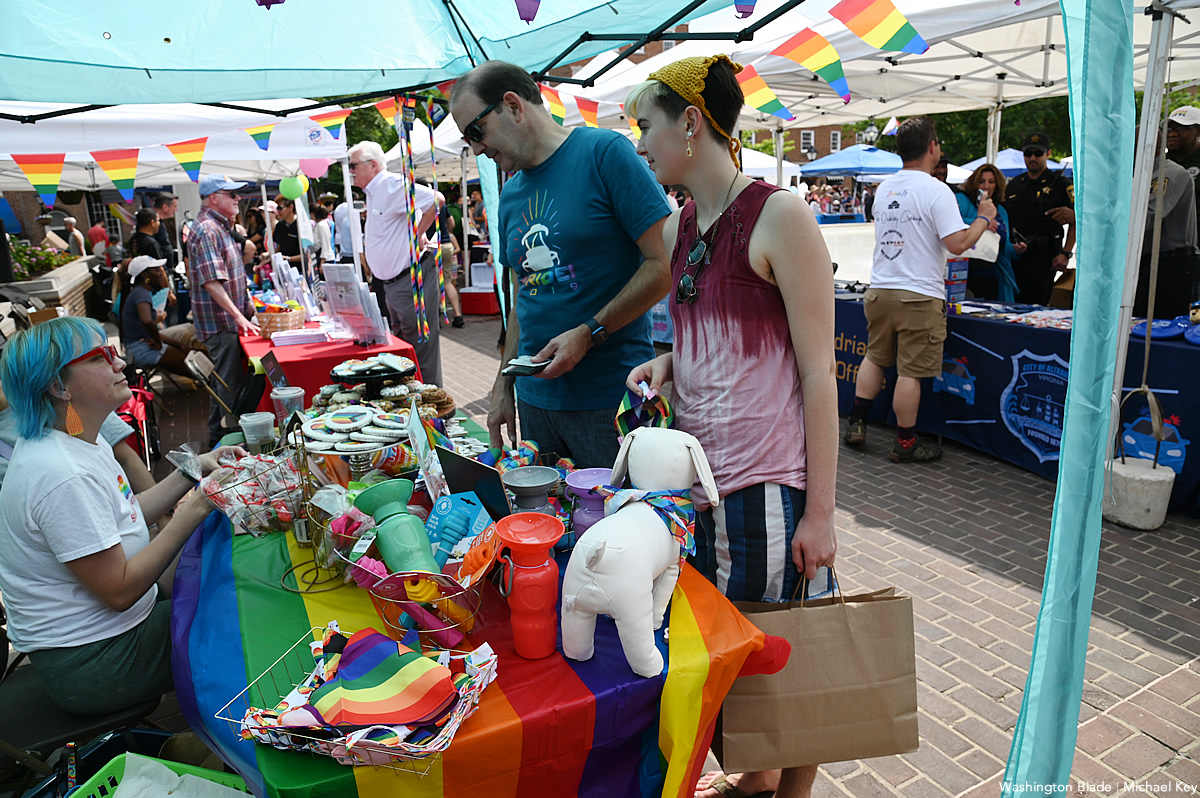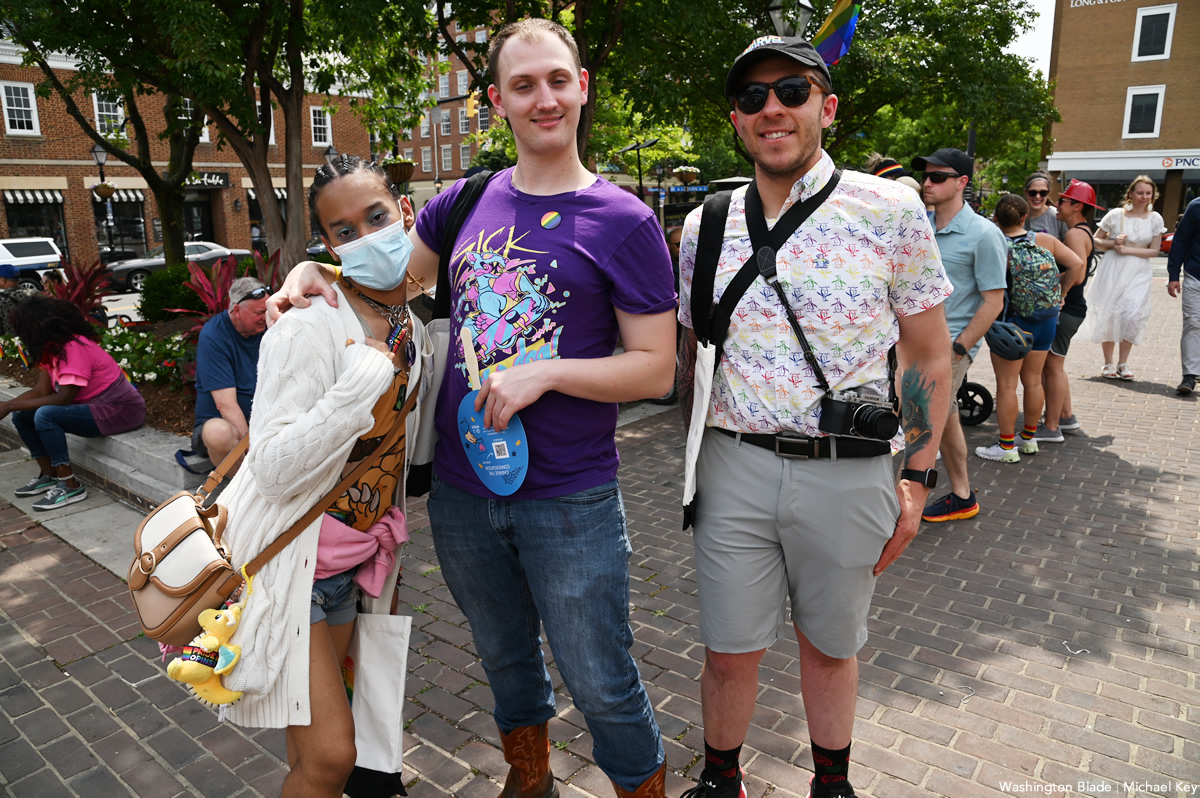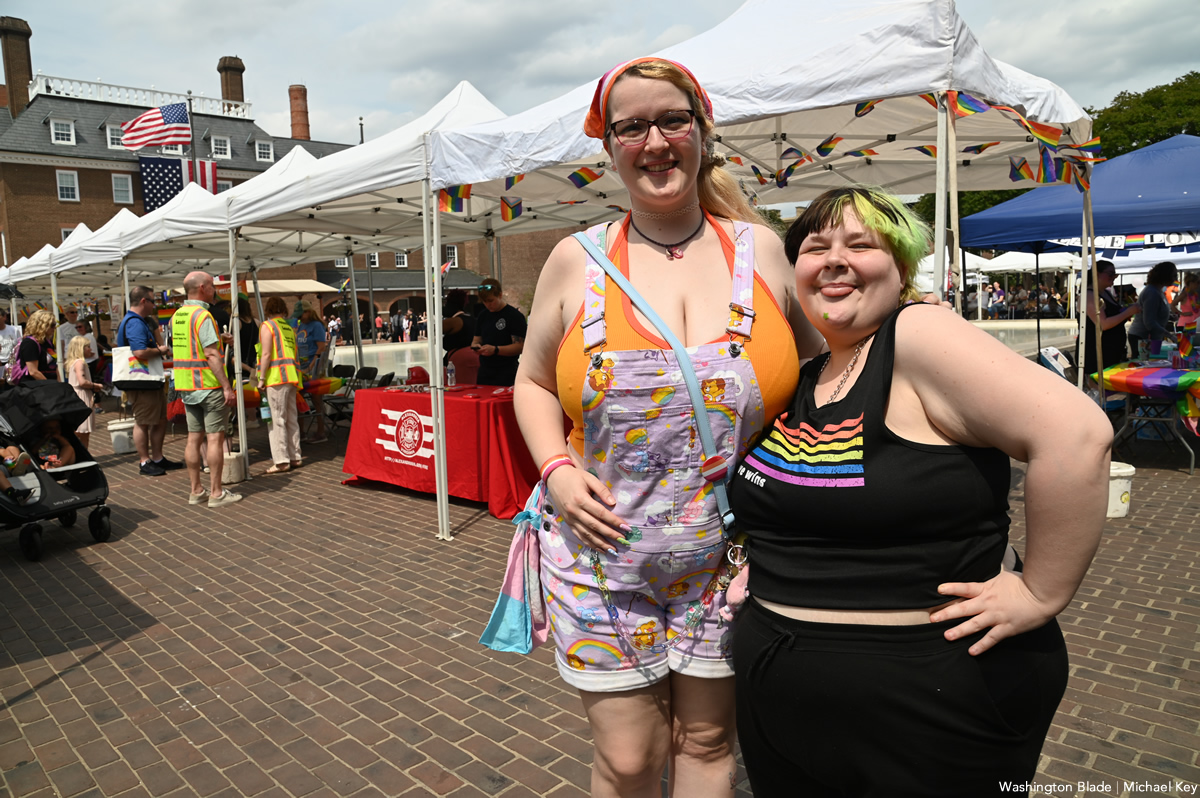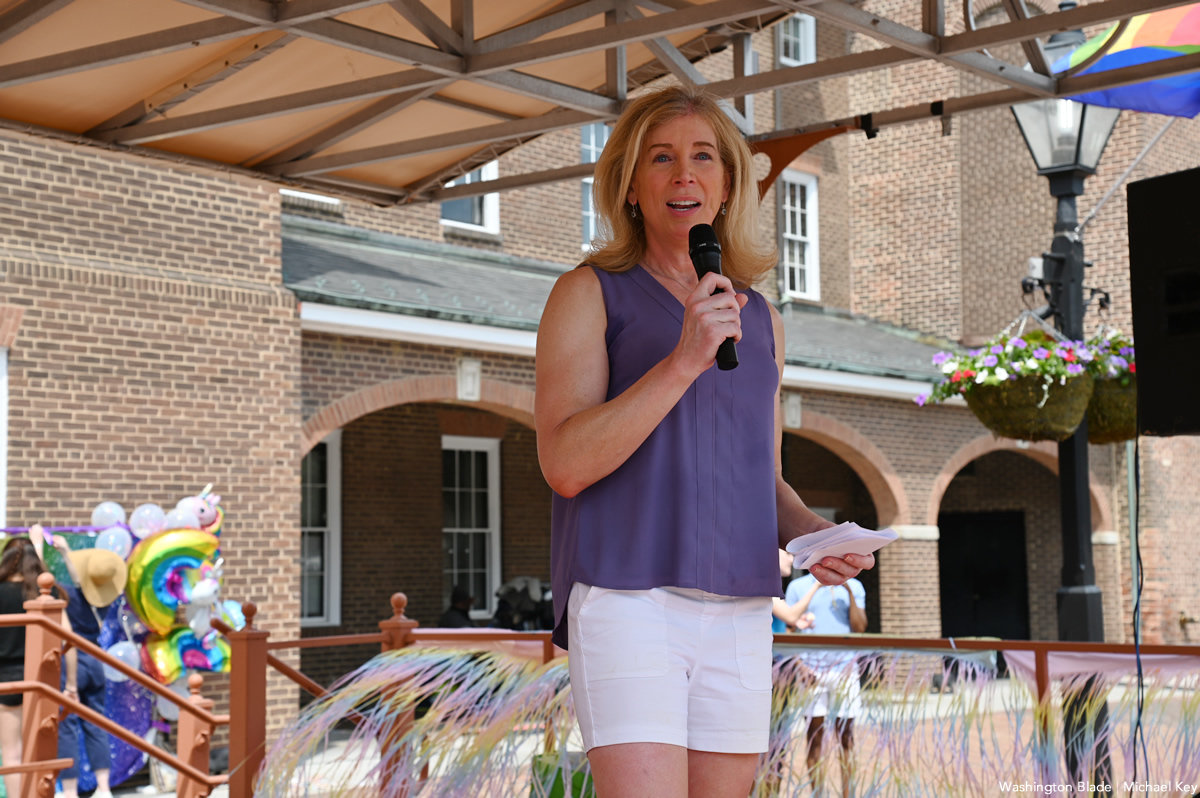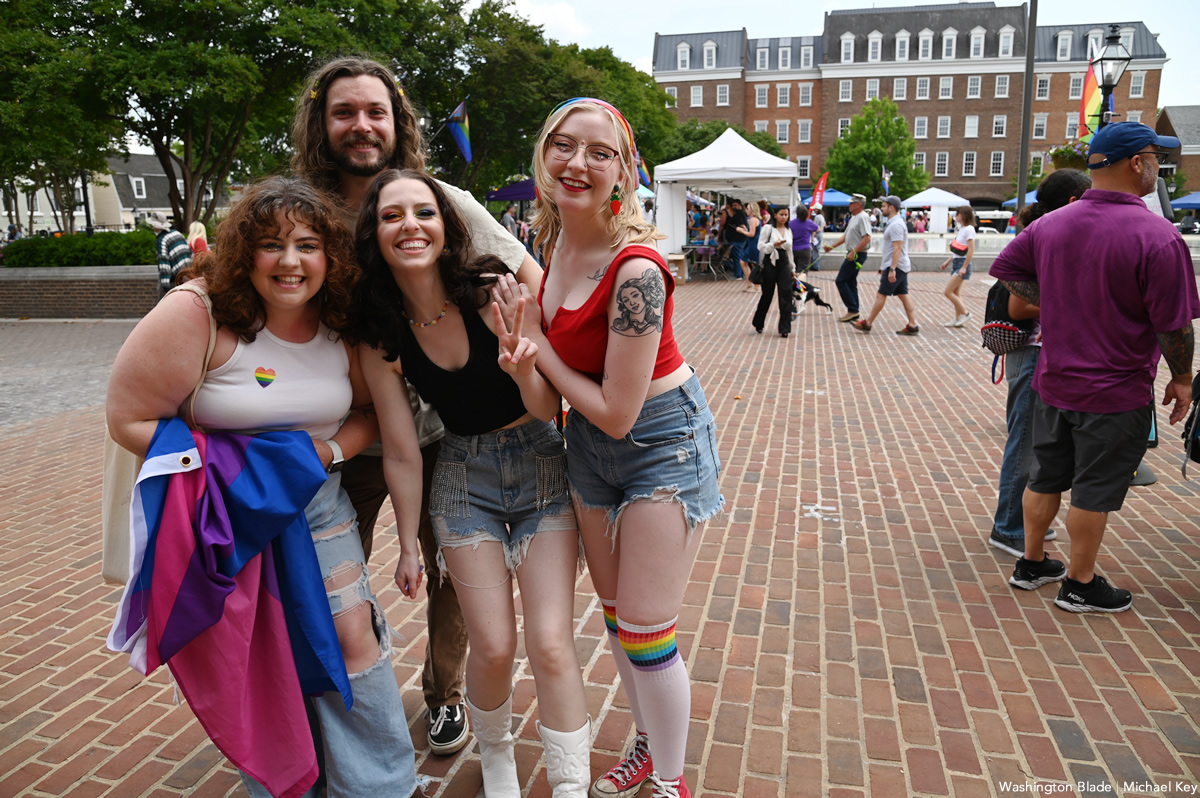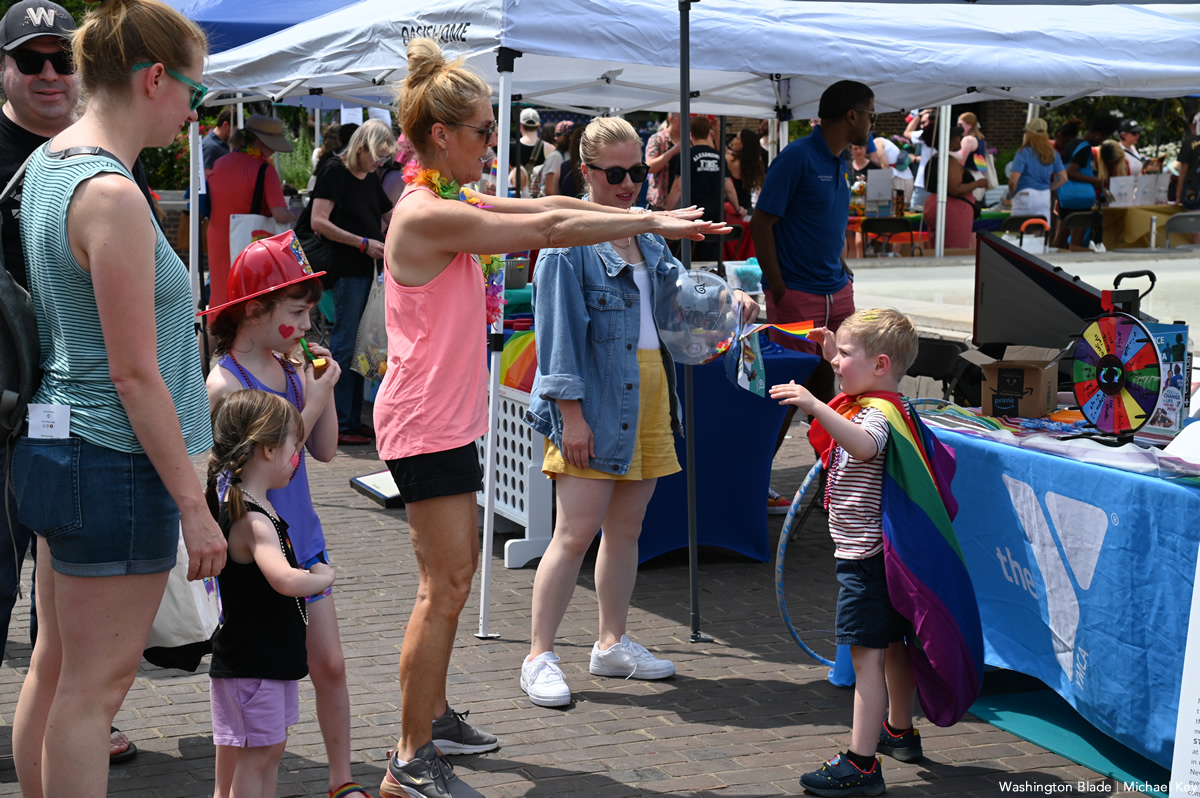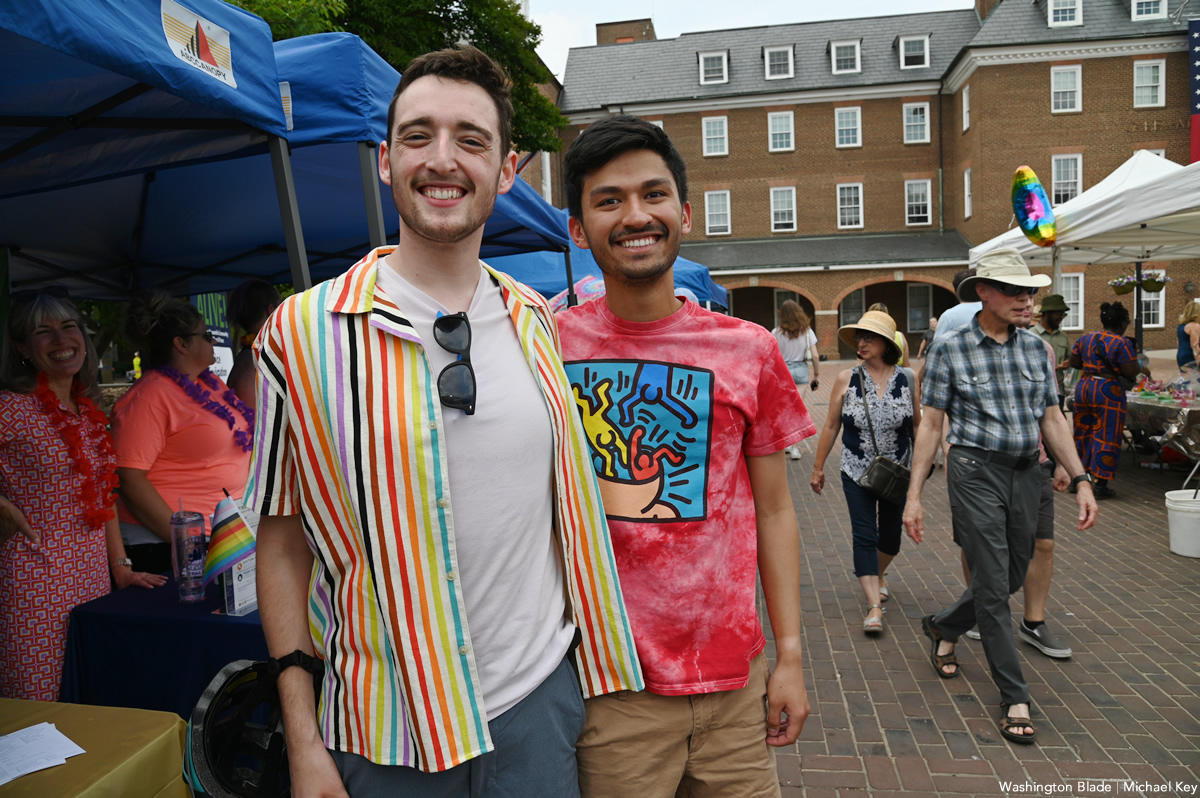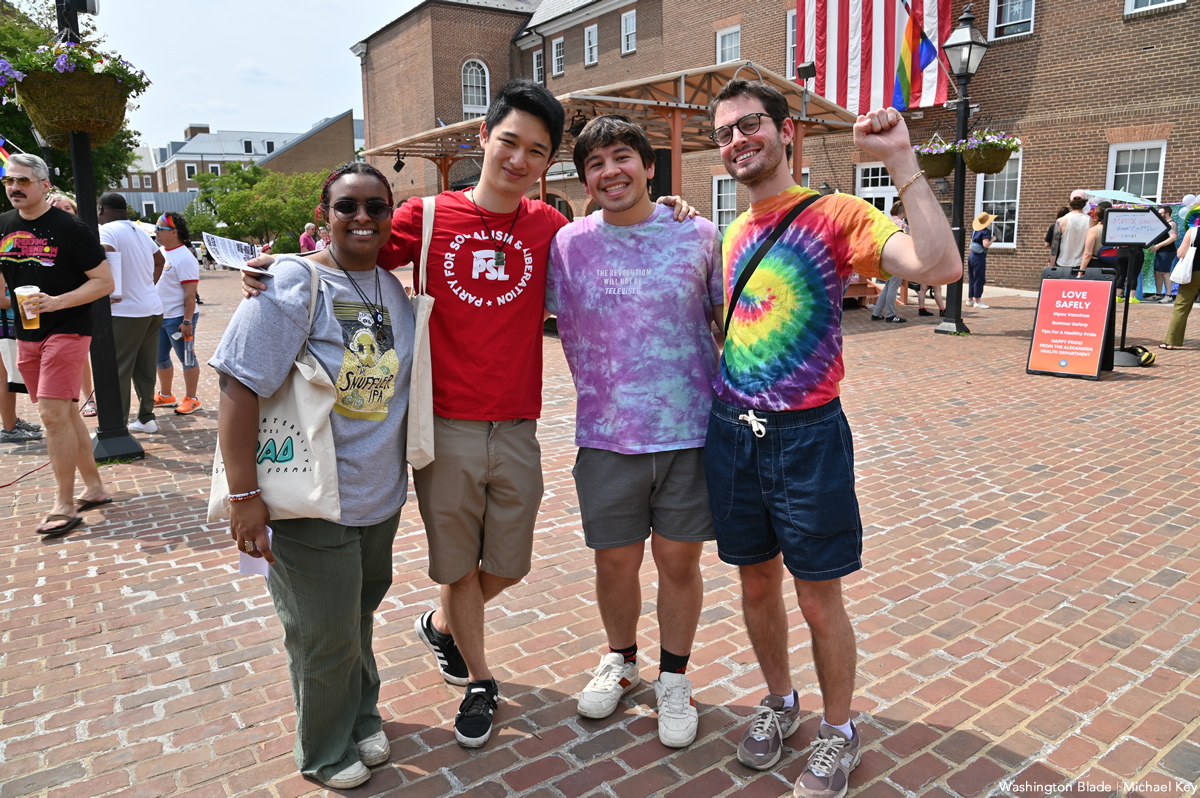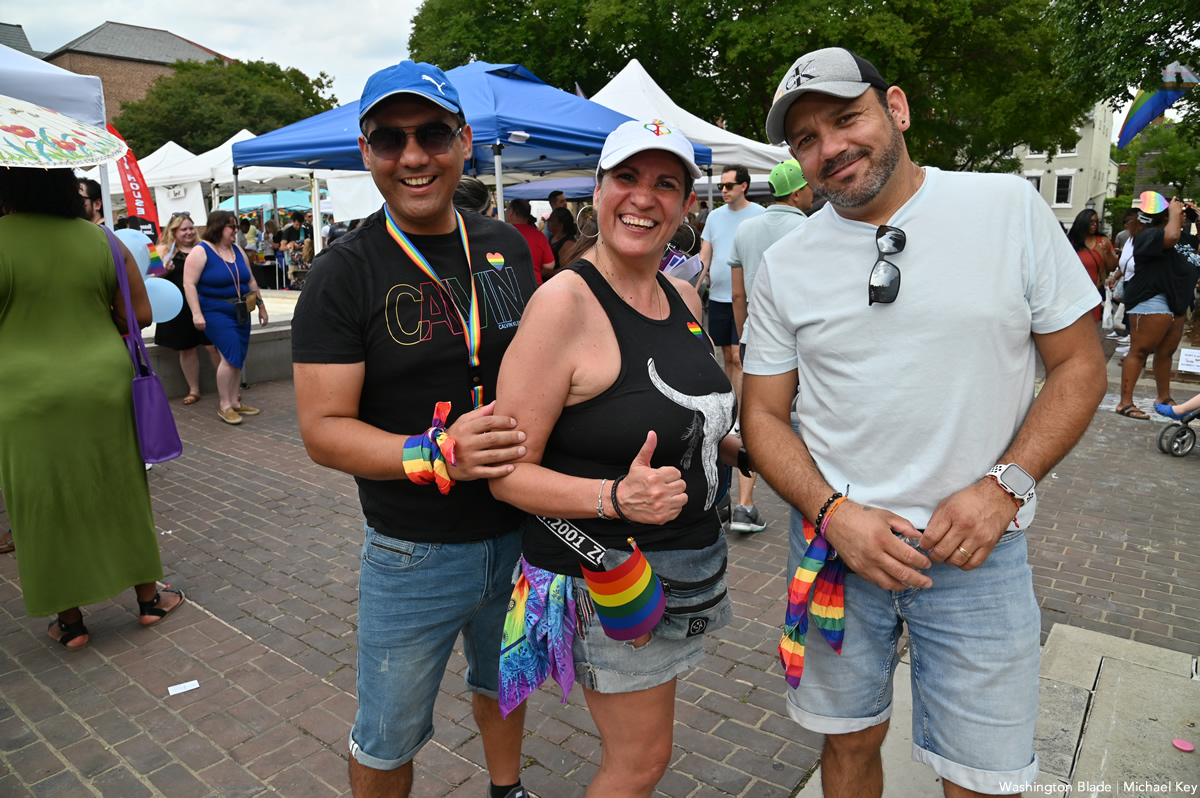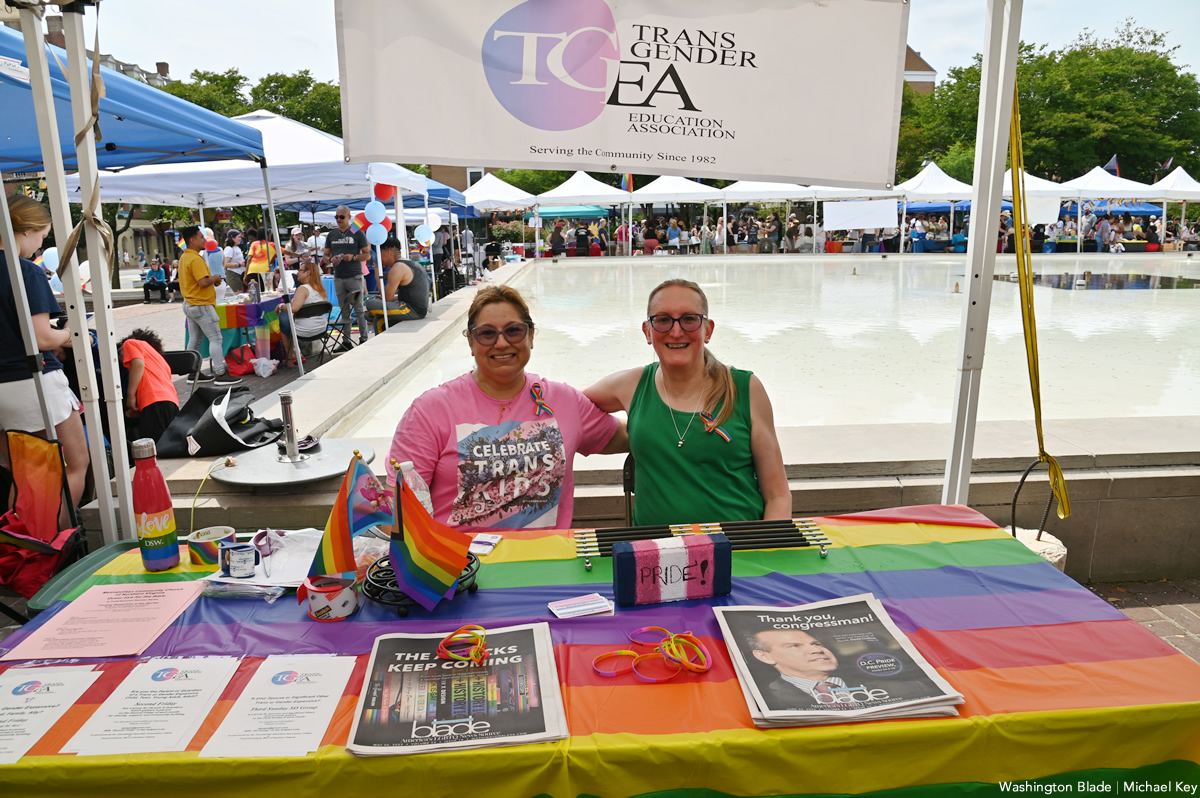 Covering Alexandria Pride for @WashBlade . #Pride #Pride2023 pic.twitter.com/bG0fJk24Lv

— Michael Patrick Key (@MichaelKeyWB) June 3, 2023