UPDATED: Nation's largest LGBT funder changing its focus?
Advocates worry 'ATM is closed' at Arcus Foundation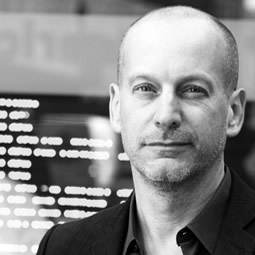 UPDATE: We learned Friday after publishing this story that Arcus founder Jon Stryker had committed $200,000 to the campaign against North Carolina's Amendment One late last week.
While most LGBT people have probably never heard of the Arcus Foundation, it has touched many of their lives.
The nation's largest grant-maker to LGBT causes, Arcus delivers money to a range of non-profit groups advocating for LGBT rights and health.
But recent changes at Arcus have some advocates quietly worrying about the future of those programs.
Arcus CEO Yvette Burton departed April 3 amid rumors she was fired by the board. Burton, a former market development research director at IBM, took the helm of Arcus in January 2011 not long after the departure of longtime activist Urvashi Vaid, who spent five years running the foundation.
"Yvette's departure was a termination," said a source with knowledge of the situation at Arcus who spoke on condition of anonymity. The source added that Burton's efforts to "clean house" at Arcus ruffled feathers throughout the organization.
Burton did not respond to several requests for comment.
An Arcus official told the Blade that the foundation's work continues but the organization would not comment specifically on Burton's departure.
"The Foundation's commitment to its mission is longstanding," Bryan Simmons, vice president of communications at Arcus, told the Blade. "Our strategies will continue to support that mission regardless of any change in leadership."
Other changes at Arcus were evident before Burton's departure. The organization's board of directors had purportedly initiated a new strategic planning process to reassess programming and giving priorities, according to the source. Many organizations were reportedly told that they would not be guaranteed funding beyond 2012, and some ties were severed altogether.
"'You'll have to qualify under our new guidelines,'" the source paraphrased the message from Arcus to some of its LGBT grant recipients. "Subtext: 'You'll probably not be getting funding moving forward.'"
In addition, several sources also contend the organization's founder, billionaire philanthropist Jon Stryker, may have ceased personally giving to political campaigns and 501(c)4 organizations, however after this article was originally published, the organizers of the campaign to stop Amendment One in North Carolina revealed that Stryker had wired the campaign $200,000 Friday. Stryker could not be reached for comment.
"Is this a prep to exit the LGBT space altogether? Possibly," the source said. "Was [Burton] a disaster? Possibly."
Another knowledgeable source noted the turnover at Arcus' main office in Kalamazoo, Mich., and said that Stryker has had a change of heart regarding his philanthropic priorities.
Some activists unaffiliated with grantee organizations have attempted to sound the alarm.
"Any change at any funder in the LGBT movement is pretty big for any orgs they fund," said Kalpana Krishnamurphy, director of the Race and Gender Justice Program at the Western States Center, an immigration-focused organization. "Changes in leadership bring new priorities and new focuses for the work."
Though Arcus has no direct programming of its own, more than $58.4 million in Arcus grants went to small programs and organizations doing LGBT-related work between 2007-2010, making it the largest grant maker to LGBT causes.
"Hearing from organizations in different areas — men who have sex with men [support organizations], HIV-specific projects, younger gay men of color — hearing that organizations have not been getting funded or getting the cold shoulder, is not the worst kept secret in the world," another prominent LGBT activist told the Blade on condition of anonymity. "The ATM is closed."
Sources familiar with Arcus said that Burton took seriously her mission to transform the way the Foundation operated and made many staffing changes quickly. One source said that Burton sought to increase grantee accountability and professionalize the organization. The staffing changes, however, may have led to a revolt by some in the organization. Vaid, who ran Arcus for five years, did not respond to emailed interview requests.
Despite the upheaval, other leaders that rely on Arcus dismissed concerns about a shift in focus and expressed confidence in the foundation's commitment to LGBT causes.
"With Arcus and, actually, all the LGBT funders, they've been consistent with their funding over a number of years, and to us and I'm sure to other organizations, that's extremely important," said Brad Sears, executive director of the Williams Institute at UCLA, which receives funding from Arcus for its research in the field of LGBT workplace issues. "When you're hiring people, and you want them to have a job now and in the future, it's great to have both funding for multiple years, and funding that is at least somewhat more flexible for general operating."
The Arcus Foundation's reach is broad. The organization has contributed to everything from the Gill Foundation, the National Gay & Lesbian Task Force and the Transgender Law Center to AIDS and HIV research, small LGBT-welcoming churches, LGBT religious advocacy groups and non-LGBT organizations that develop programming targeting LGBT people of color or other underrepresented groups within the LGBT community.
"We are not an LGBT organization — we are an organization being funded by Arcus because of the work we're doing to bridge racial justice and LGBT justice," Krishnamurphy said. "Arcus's funding in this area [is really] crucial."
"We wouldn't have been able to have our GLBT program at all," said Akaya Windwood, president of the Rockwood Leadership Institute, about Arcus's contributions. "It made it possible for us to have a robust LGBT program that focuses a lot on communities of color, underrepresented communities within the movement, and rural."
According to the most recent available IRS forms from 2010, the organization's total assets were just short of $180 million, most of that being in investments, rather than cash on hand.
The largest single contributor was the organization's founder, Stryker who gave $30,790,736. The contribution was made in 583,600 shares of Stryker Medical stock. Along with savings and securities interest and dividends, as well as assets on sales of several million dollars worth of assets, the Stryker money made the biggest chunk of the organization's nearly $50 million in revenue for 2010.
Meanwhile, after expenses and new investments, Arcus contributed $27 million to various LGBT-focused and conservation programs throughout the world in 2010, which — when compared to the Gill Foundation's nearly $12 million in disbursements that same year — makes Arcus the biggest funder of LGBT programs in the world.
"General operating support from any foundation is really critical for LGBT organizations," said Masen Davis, executive director of the Transgender Law Center. "There are still too few funders throughout the United States that are supporting LGBT equality and that can make it very difficult for organizations of any size to really work in scale to create change for our community. Arcus has been really important to us and I hope that they continue to be important to our work for years to come."
Hundreds of LGBT-focused programs at non-profits throughout the nation might not exist if not for Arcus.
"We're extremely thankful," said Troy Plummer, executive director of Reconciling Ministries — a group that pushes for LGBT inclusion in the United Methodist Church — explaining that the multi-year grants from Arcus for general operations helped the organization expand programs within the denomination.
"We have been able to consider projects that we would have never considered before the funding from the Arcus Foundation," Plummer said. "And they were intentionally strategic in wanting to build capacity of our organization, and that was very helpful, and it continues to be helpful in doing so."
Arcus's focus on intersectional work — especially in regard to race, religion and age groups — is considered vital for organizations outside what many consider the marriage-focused mainstream of the LGBT movement.
"We've observed some drift in traditional funders in amount or percentage allocation toward 'marriage equality efforts," said Cindi Love, executive director of SoulForce, whose Equality Ride targeting anti-gay policies at private colleges has been partially funded by an Arcus grant for several years. "Arcus has absolutely from the first day been one of the strongest supporters of the ride because of its emphasis on the development of the next generation of leaders within our movement."
Amid the nervousness, optimism still springs from the LGBT leaders that continue to rely on Arcus.
"I feel like Arcus has really taken care with their grantees so that they're able to build and take action when they need to, so shifts in that funding are clearly important to all the grant receivers," Plummer told the Blade. "I appreciate Arcus rethinking their strategic visioning, and what they want to do to make an impact on a large scale," saying that he was impressed with the result of the last iteration of the foundation's strategic plan.
"I don't know yet whether or not we're part of that plan," he added.
"I know that they're undergoing some strategic planning, and that Arcus has gone through quite a bit of transition, so, we're all out here cheering them on, and hoping that they get to a really solid place," said Windwood. "If Arcus thrives then that means that other organizations thrive."
White House: Fla. 'Don't Say Gay' law is 'discrimination, plain and simple'
Statute took effect on Friday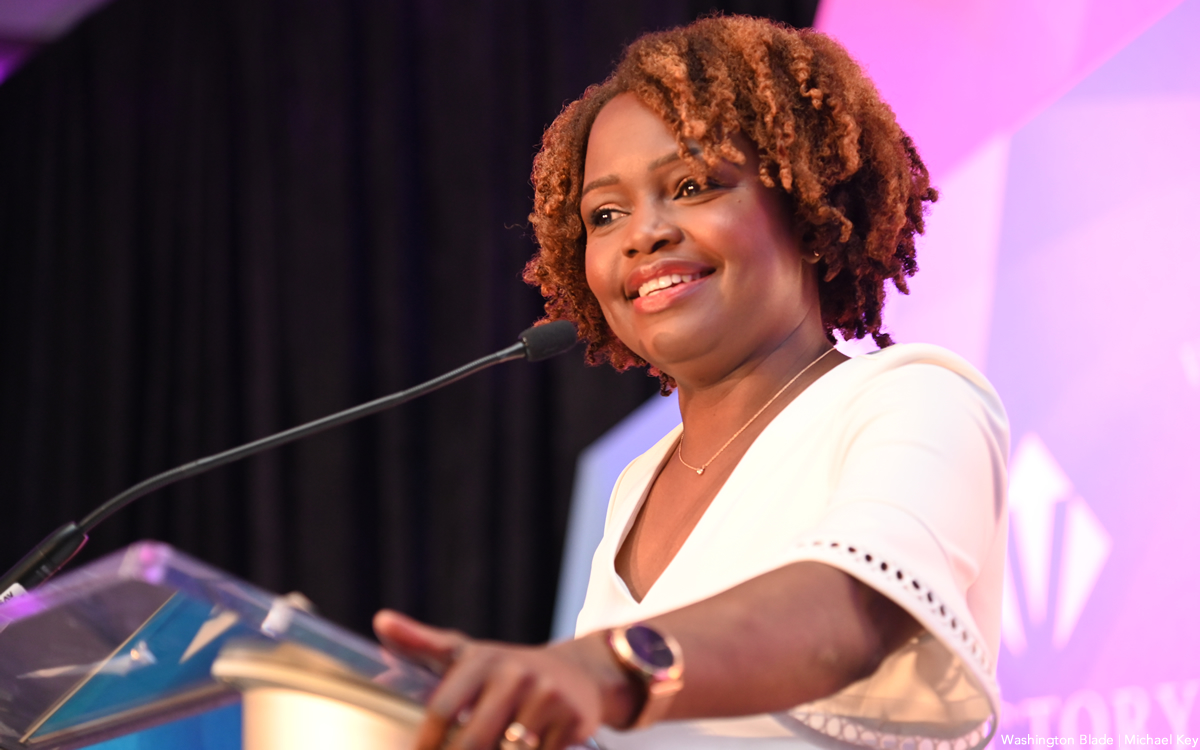 The White House Press Secretary Karine Jean-Pierre released a statement Friday as Florida's notorious 'Don't Say Gay' law took effect, saying "[…] state officials who claim to champion liberty are limiting the freedom of their fellow Americans simply to be themselves."
President Joe Biden also tweeted about the law prior to leaving for Camp David to spend the July 4 holiday weekend, calling the law "the latest attempt by Republicans in state houses to target LGBTQI+ students, teachers and families."
Florida's "Don't Say Gay" law takes effect today – the latest attempt by Republicans in state houses to target LGBTQI+ students, teachers, and families.

Legislators shouldn't be in the business of censoring educators, and @usedgov will do all in its power to protect students.

— President Biden (@POTUS) July 1, 2022
In her statement, Jean-Pierre said:
"Today, some of Florida's most vulnerable students and families are more fearful and less free. As the state's shameful 'Don't Say Gay' law takes effect, state officials who claim to champion liberty are limiting the freedom of their fellow Americans simply to be themselves.
"Already, there have been reports that 'Safe Space' stickers are being taken down from classrooms. Teachers are being instructed not to wear rainbow clothing. LGBTQI+ teachers are being told to take down family photos of their husbands and wives — cherished family photos like the ones on my own desk.
"This is not an issue of 'parents' rights.' This is discrimination, plain and simple. It's part of a disturbing and dangerous nationwide trend of right-wing politicians cynically targeting LGBTQI+ students, educators, and individuals to score political points.
"It encourages bullying and threatens students' mental health, physical safety, and well-being. It censors dedicated teachers and educators who want to do the right thing and support their students. And it must stop.
"President Biden has been very clear that every student deserves to feel safe and welcome in the classroom.
"The Department of Education will be monitoring this law, and any student or parent who believes they are experiencing discrimination is encouraged to file a complaint with the department's Office for Civil Rights.
"Our administration will continue to fight for dignity and opportunity for every student and family — in Florida and around the country."
Megan Rapinoe among 17 Presidential Medal of Freedom recipients
White House ceremony to take place July 7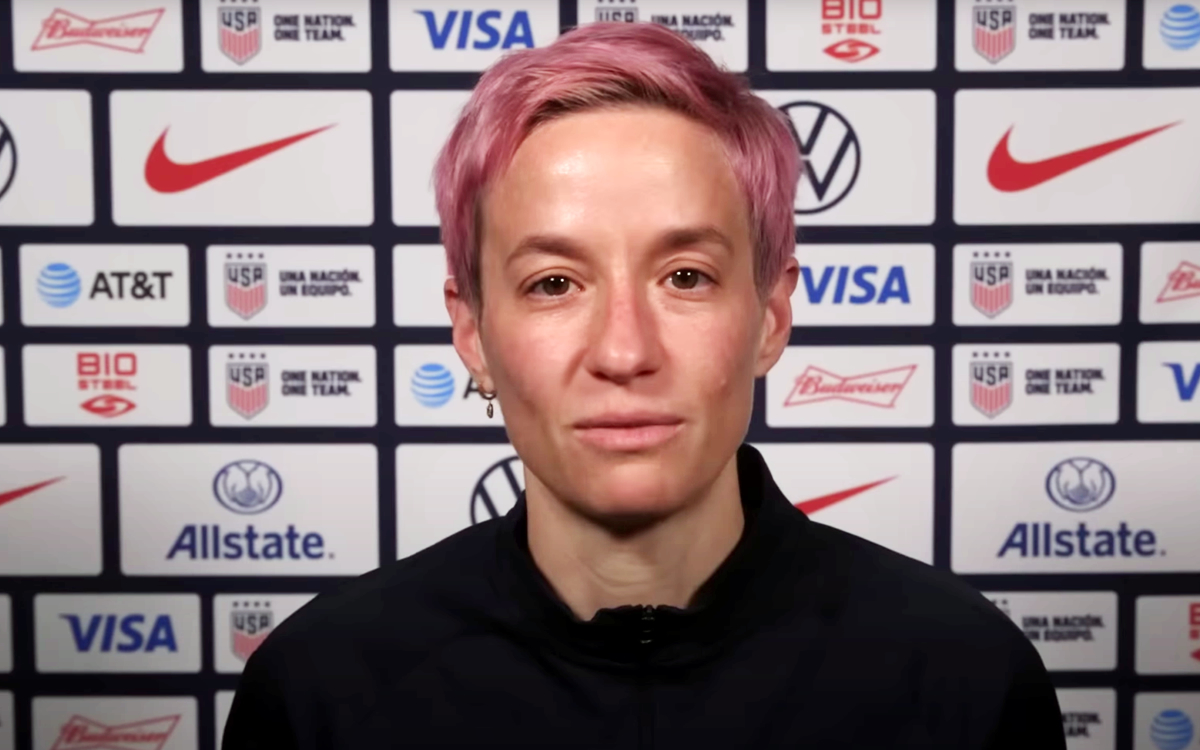 The White House on Friday released President Joe Biden's selection of recipients for bestowing the nation's highest civilian honor, the Presidential Medal of Freedom. The awards will be presented at the White House on July 7.
Included among the seventeen honorees are Megan Rapinoe, the out Olympic gold medalist and two-time Women's World Cup champion. She also captains OL Reign in the National Women's Soccer League. She is a prominent advocate for gender pay equality, racial justice and LGBTQ rights.
Also selected by the president for a posthumous recognition was Richard Trumka, the powerful labor leader and longtime Democratic ally of the LGBTQ community who passed away last August. Trumka had led the AFL-CIO since 2009 and who throughout his career, was an outspoken advocate for LGBTQ Americans, social and economic justice.
The Presidential Medal of Freedom is the Nation's highest civilian honor, presented to individuals who have made exemplary contributions to the prosperity, values, or security of the U.S., world peace, or other significant societal, public or private endeavors.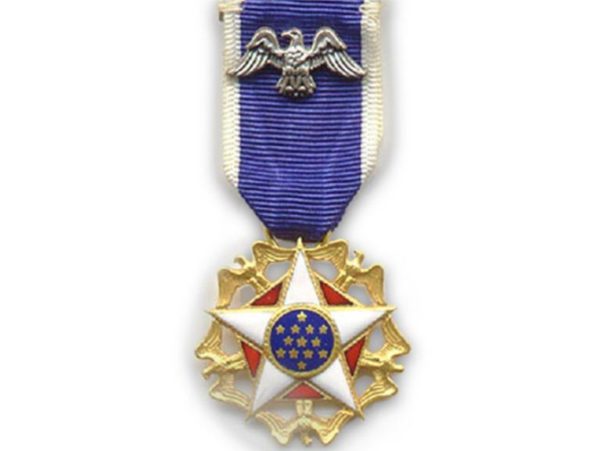 The following individuals will be awarded the Presidential Medal of Freedom:
Simone Biles
Simone Biles is the most decorated American gymnast in history, with a combined total of 32 Olympic and World Championship medals. Biles is also a prominent advocate for athletes' mental health and safety, children in the foster care system and victims of sexual assault.

Sister Simone Campbell
Sister Simone Campbell is a member of the Sisters of Social Service and former Executive Director of NETWORK, a Catholic social justice organization. She is also a prominent advocate for economic justice, immigration reform and healthcare policy.

Julieta García
Dr. Julieta García is the former president of The University of Texas at Brownsville, where she was named one of Time magazine's best college presidents. Dr. García was the first Hispanic woman to serve as a college president and dedicated her career to serving students from the Southwest Border region.

Gabrielle Giffords
Former Congresswoman Gabby Giffords was the youngest woman ever elected to the Arizona state Senate, serving first in the Arizona legislature and later in Congress. A survivor of gun violence, she co-founded Giffords, a nonprofit organization dedicated to gun violence prevention.

Fred Gray
Fred Gray was one of the first black members of the Alabama State legislature since Reconstruction. As an attorney, he represented Rosa Parks, the NAACP and Martin Luther King, who called him "the chief counsel for the protest movement."

Steve Jobs (posthumous)
Steve Jobs (d. 2011) was the co-founder, chief executive and chair of Apple, Inc., CEO of Pixar and held a leading role at the Walt Disney Company. His vision, imagination and creativity led to inventions that have, and continue to, change the way the world communicates, as well as transforming the computer, music, film and wireless industries.

Father Alexander Karloutsos
Father Alexander Karloutsos is the former Vicar General of the Greek Orthodox Archdiocese of America. After over 50 years as a priest, providing counsel to several U.S. presidents, he was named by His All Holiness Ecumenical Patriarch Bartholomew as a protopresbyter of the Ecumenical Patriarchate.

Khizr Khan
Khizr Khan is a Gold Star father and founder of the Constitution Literacy and National Unity Center. He is a prominent advocate for the rule of law and religious freedom and served on the United States Commission on International Religious Freedom under President Biden.

Sandra Lindsay
Sandra Lindsay is a New York critical care nurse who served on the front lines of the COVID-19 pandemic response. She was the first American to receive a COVID-19 vaccine outside of clinical trials and is a prominent advocate for vaccines and mental health for health care workers.

John McCain (posthumous)
John McCain (d. 2018) was a public servant who was awarded a Purple Heart with one gold star for his service in the U.S. Navy in Vietnam. He also served the people of Arizona for decades in the U.S. House of Representatives and U.S. Senate and was the Republican nominee for president in 2008.

Diane Nash
Diane Nash is a founding member of the Student Nonviolent Coordinating Committee who organized some of the most important civil rights campaigns of the 20th century. Nash worked closely with Martin Luther King, who described her as the "driving spirit in the nonviolent assault on segregation at lunch counters."
Megan Rapinoe
Megan Rapinoe is an Olympic gold medalist and two-time Women's World Cup champion. She also captains OL Reign in the National Women's Soccer League. She is a prominent advocate for gender pay equality, racial justice and LGBTQI+ rights.

Alan Simpson
Alan Simpson served as a U.S. senator from Wyoming for 18 years. During his public service, he has been a prominent advocate on issues including campaign finance reform, responsible governance and marriage equality.
Richard Trumka (posthumous)
Richard Trumka (d. 2021) was president of the 12.5-million-member AFL-CIO for more than a decade, president of the United Mine Workers, and secretary-treasurer of the AFL-CIO. Throughout his career, he was an outspoken advocate for social and economic justice.

Wilma Vaught
Brigadier General Wilma Vaught is one of the most decorated women in the history of the U.S. military, repeatedly breaking gender barriers as she rose through the ranks. When she retired in 1985, she was one of only seven women generals in the Armed Forces.

Denzel Washington
Denzel Washington is an actor, director, and producer who has won two Academy Awards, a Tony Award, two Golden Globes, and the 2016 Cecil B. DeMille Lifetime Achievement Award. He has also served as National Spokesman for the Boys & Girls Clubs of America for over 25 years.

Raúl Yzaguirre
Raúl Yzaguirre is a civil rights advocate who served as CEO and president of National Council of La Raza for thirty years. He also served as U.S. Ambassador to the Dominican Republic under President Barack Obama.
U.S. orders 2.5 million more monkeypox vaccine doses
CDC has reported roughly 350 cases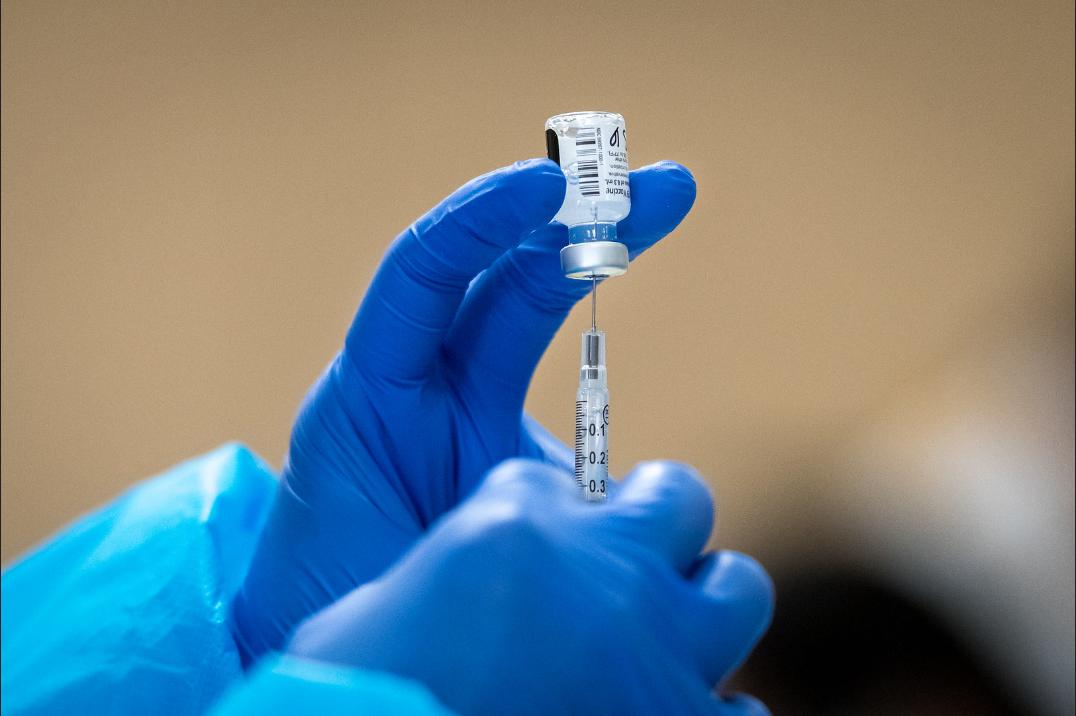 The U.S. Department of Health and Human Services announced Friday that it has ordered an additional 2.5 million doses of Bavarian Nordic's JYNNEOS, an FDA-licensed vaccine indicated for prevention of smallpox and monkeypox, for use in responding to current or future monkeypox outbreaks and as part of U.S. smallpox preparedness.
Deliveries from this latest order of the Bavarian Nordic's Jynneos vaccine will begin arriving at the Strategic National Stockpile (SNS) later this year and will continue through early 2023 HHS said in a statement.
"We are working around-the-clock with public health officials in states and large metro areas to provide them with vaccines and treatments to respond to the current monkeypox outbreak," said HHS Secretary Xavier Becerra. "This order of additional JYNNEOS vaccine will help us push out more vaccine quickly, knowing that we have more doses on the way in the coming months — and is only possible because of our longstanding investment in smallpox and monkeypox preparedness."
The order announced today is in addition to the 500,000 doses of government-owned vaccine the company is producing in 2022 for use in the current response to monkeypox in the U.S and brings the total vaccine doses to be delivered in 2022 and 2023 to more than 4 million.
The company will produce these doses in liquid frozen form using vaccine already manufactured in bulk under an existing 10-year contract with the Biomedical Advanced Research and Development Authority, within the HHS Office of the Assistant Secretary for Preparedness and Response; that contract was part of ongoing national preparedness efforts against smallpox.
"The medical countermeasures available to help respond to the current outbreak are the result of years of investment and planning made possible through the ongoing work between HHS and private industry," said Gary Disbrow, director of the Biomedical Advanced Research and Development Authority. "We are pleased that we have been able to work with our partners at Bavarian Nordic to accelerate delivery of vaccines that can help keep people safe and stem the spread of the virus."
BARDA supported the development of JYNNEOS, which is approved by the FDA to prevent smallpox and monkeypox. The U.S. government owns enough smallpox vaccine — JYNNEOS and ACAM2000 — to vaccinate millions of Americans, if needed.
As of June 24, ASPR's SNS held approximately 65,000 doses of JYNNEOS in immediate inventory with delivery of an additional 300,000 doses in the coming days. On June 28, HHS announced that it would immediately make available 56,000 doses and soon after would make available 240,000 additional doses. The SNS also has more than 100 million doses of ACAM2000 which was developed with SNS support and is approved by FDA for use in preventing smallpox. The Centers for Disease Control and Prevention currently has an expanded access Investigational New Drug protocol which allows use of ACAM2000 for monkeypox.
In addition, the SNS has over 1.7 million treatment courses of the smallpox antiviral drug TPOXX, which was developed with BARDA support and can be used to treat individuals with monkeypox under an appropriate regulatory mechanism. CDC currently has an expanded access Investigational New Drug protocol which allows its use for monkeypox.

As of June 29, the CDC has received reports of approximately 350 cases of monkeypox in the U.S., primarily among men who have sex with men.
To learn more about monkeypox, visit cdc.gov/monkeypox.