UPDATED: Nation's largest LGBT funder changing its focus?
Advocates worry 'ATM is closed' at Arcus Foundation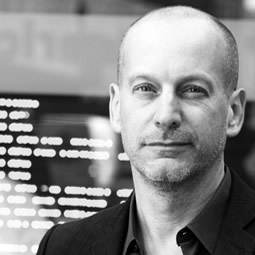 UPDATE: We learned Friday after publishing this story that Arcus founder Jon Stryker had committed $200,000 to the campaign against North Carolina's Amendment One late last week.
While most LGBT people have probably never heard of the Arcus Foundation, it has touched many of their lives.
The nation's largest grant-maker to LGBT causes, Arcus delivers money to a range of non-profit groups advocating for LGBT rights and health.
But recent changes at Arcus have some advocates quietly worrying about the future of those programs.
Arcus CEO Yvette Burton departed April 3 amid rumors she was fired by the board. Burton, a former market development research director at IBM, took the helm of Arcus in January 2011 not long after the departure of longtime activist Urvashi Vaid, who spent five years running the foundation.
"Yvette's departure was a termination," said a source with knowledge of the situation at Arcus who spoke on condition of anonymity. The source added that Burton's efforts to "clean house" at Arcus ruffled feathers throughout the organization.
Burton did not respond to several requests for comment.
An Arcus official told the Blade that the foundation's work continues but the organization would not comment specifically on Burton's departure.
"The Foundation's commitment to its mission is longstanding," Bryan Simmons, vice president of communications at Arcus, told the Blade. "Our strategies will continue to support that mission regardless of any change in leadership."
Other changes at Arcus were evident before Burton's departure. The organization's board of directors had purportedly initiated a new strategic planning process to reassess programming and giving priorities, according to the source. Many organizations were reportedly told that they would not be guaranteed funding beyond 2012, and some ties were severed altogether.
"'You'll have to qualify under our new guidelines,'" the source paraphrased the message from Arcus to some of its LGBT grant recipients. "Subtext: 'You'll probably not be getting funding moving forward.'"
In addition, several sources also contend the organization's founder, billionaire philanthropist Jon Stryker, may have ceased personally giving to political campaigns and 501(c)4 organizations, however after this article was originally published, the organizers of the campaign to stop Amendment One in North Carolina revealed that Stryker had wired the campaign $200,000 Friday. Stryker could not be reached for comment.
"Is this a prep to exit the LGBT space altogether? Possibly," the source said. "Was [Burton] a disaster? Possibly."
Another knowledgeable source noted the turnover at Arcus' main office in Kalamazoo, Mich., and said that Stryker has had a change of heart regarding his philanthropic priorities.
Some activists unaffiliated with grantee organizations have attempted to sound the alarm.
"Any change at any funder in the LGBT movement is pretty big for any orgs they fund," said Kalpana Krishnamurphy, director of the Race and Gender Justice Program at the Western States Center, an immigration-focused organization. "Changes in leadership bring new priorities and new focuses for the work."
Though Arcus has no direct programming of its own, more than $58.4 million in Arcus grants went to small programs and organizations doing LGBT-related work between 2007-2010, making it the largest grant maker to LGBT causes.
"Hearing from organizations in different areas — men who have sex with men [support organizations], HIV-specific projects, younger gay men of color — hearing that organizations have not been getting funded or getting the cold shoulder, is not the worst kept secret in the world," another prominent LGBT activist told the Blade on condition of anonymity. "The ATM is closed."
Sources familiar with Arcus said that Burton took seriously her mission to transform the way the Foundation operated and made many staffing changes quickly. One source said that Burton sought to increase grantee accountability and professionalize the organization. The staffing changes, however, may have led to a revolt by some in the organization. Vaid, who ran Arcus for five years, did not respond to emailed interview requests.
Despite the upheaval, other leaders that rely on Arcus dismissed concerns about a shift in focus and expressed confidence in the foundation's commitment to LGBT causes.
"With Arcus and, actually, all the LGBT funders, they've been consistent with their funding over a number of years, and to us and I'm sure to other organizations, that's extremely important," said Brad Sears, executive director of the Williams Institute at UCLA, which receives funding from Arcus for its research in the field of LGBT workplace issues. "When you're hiring people, and you want them to have a job now and in the future, it's great to have both funding for multiple years, and funding that is at least somewhat more flexible for general operating."
The Arcus Foundation's reach is broad. The organization has contributed to everything from the Gill Foundation, the National Gay & Lesbian Task Force and the Transgender Law Center to AIDS and HIV research, small LGBT-welcoming churches, LGBT religious advocacy groups and non-LGBT organizations that develop programming targeting LGBT people of color or other underrepresented groups within the LGBT community.
"We are not an LGBT organization — we are an organization being funded by Arcus because of the work we're doing to bridge racial justice and LGBT justice," Krishnamurphy said. "Arcus's funding in this area [is really] crucial."
"We wouldn't have been able to have our GLBT program at all," said Akaya Windwood, president of the Rockwood Leadership Institute, about Arcus's contributions. "It made it possible for us to have a robust LGBT program that focuses a lot on communities of color, underrepresented communities within the movement, and rural."
According to the most recent available IRS forms from 2010, the organization's total assets were just short of $180 million, most of that being in investments, rather than cash on hand.
The largest single contributor was the organization's founder, Stryker who gave $30,790,736. The contribution was made in 583,600 shares of Stryker Medical stock. Along with savings and securities interest and dividends, as well as assets on sales of several million dollars worth of assets, the Stryker money made the biggest chunk of the organization's nearly $50 million in revenue for 2010.
Meanwhile, after expenses and new investments, Arcus contributed $27 million to various LGBT-focused and conservation programs throughout the world in 2010, which — when compared to the Gill Foundation's nearly $12 million in disbursements that same year — makes Arcus the biggest funder of LGBT programs in the world.
"General operating support from any foundation is really critical for LGBT organizations," said Masen Davis, executive director of the Transgender Law Center. "There are still too few funders throughout the United States that are supporting LGBT equality and that can make it very difficult for organizations of any size to really work in scale to create change for our community. Arcus has been really important to us and I hope that they continue to be important to our work for years to come."
Hundreds of LGBT-focused programs at non-profits throughout the nation might not exist if not for Arcus.
"We're extremely thankful," said Troy Plummer, executive director of Reconciling Ministries — a group that pushes for LGBT inclusion in the United Methodist Church — explaining that the multi-year grants from Arcus for general operations helped the organization expand programs within the denomination.
"We have been able to consider projects that we would have never considered before the funding from the Arcus Foundation," Plummer said. "And they were intentionally strategic in wanting to build capacity of our organization, and that was very helpful, and it continues to be helpful in doing so."
Arcus's focus on intersectional work — especially in regard to race, religion and age groups — is considered vital for organizations outside what many consider the marriage-focused mainstream of the LGBT movement.
"We've observed some drift in traditional funders in amount or percentage allocation toward 'marriage equality efforts," said Cindi Love, executive director of SoulForce, whose Equality Ride targeting anti-gay policies at private colleges has been partially funded by an Arcus grant for several years. "Arcus has absolutely from the first day been one of the strongest supporters of the ride because of its emphasis on the development of the next generation of leaders within our movement."
Amid the nervousness, optimism still springs from the LGBT leaders that continue to rely on Arcus.
"I feel like Arcus has really taken care with their grantees so that they're able to build and take action when they need to, so shifts in that funding are clearly important to all the grant receivers," Plummer told the Blade. "I appreciate Arcus rethinking their strategic visioning, and what they want to do to make an impact on a large scale," saying that he was impressed with the result of the last iteration of the foundation's strategic plan.
"I don't know yet whether or not we're part of that plan," he added.
"I know that they're undergoing some strategic planning, and that Arcus has gone through quite a bit of transition, so, we're all out here cheering them on, and hoping that they get to a really solid place," said Windwood. "If Arcus thrives then that means that other organizations thrive."
Veterans can now identify as transgender, nonbinary on their VA medical records
About 80 percent of trans veterans have encountered a hurtful or rejecting experience in the military because of their gender identity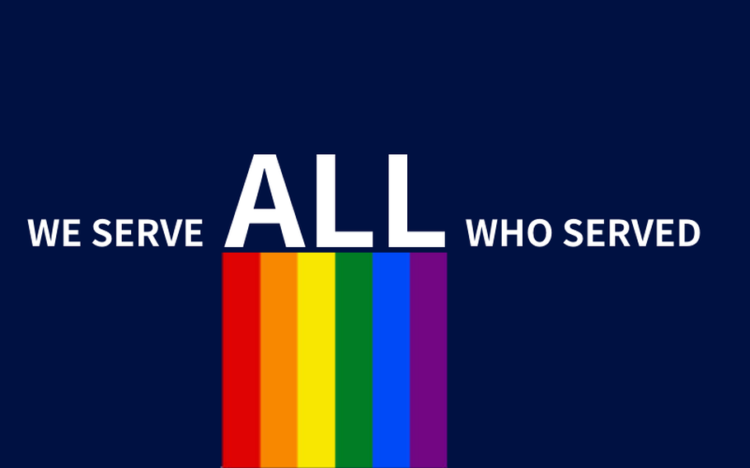 Veterans Affairs Secretary Denis McDonough announced Wednesday that his department added the options of transgender male, transgender female, nonbinary and other, when veterans select their gender, in medical records and healthcare documentation.
"All veterans, all people, have a basic right to be identified as they define themselves," VA Secretary Denis McDonough said in a statement. "This is essential for their general well-being and overall health. Knowing the gender identity of transgender and gender-diverse veterans helps us better serve them."
The statement also noted that the change allows health-care providers to better understand and meet the medical needs of their patients. The information also could help providers identify any stigma or discrimination that a veteran has faced that might be affecting their health.
McDonough speaking at a Pride Month event last June at the Orlando VA Healthcare System, emphasized his support for Trans and LGBQ+ vets.
McDonough said that he pledged to overcome a "dark history" of discrimination and take steps to expand access to care for transgender veterans.
With this commitment McDonough said he seeks to allow "transgender vets to go through the full gender confirmation process with VA by their side," McDonough said. "We're making these changes not only because they are the right thing to do, but because they can save lives," he added.
In a survey of transgender veterans and transgender active-duty service members, transgender veterans reported several mental health diagnoses, including depression (65%), anxiety (41%), PTSD (31%), and substance abuse (16%). In a study examining VHA patient records from 2000 to 2011 (before the 2011 VHA directive), the rate of suicide-related events among veterans with a gender identity disorder (GID) diagnoses was found to be 20 times higher than that of the general VHA patient population.
McDonough acknowledged the VA research pointing out that in addition to psychological distress, trans veterans also may experience prejudice and stigma. About 80 percent of trans veterans have encountered a hurtful or rejecting experience in the military because of their gender identity.
"LGBTQ+ veterans experience mental illness and suicidal thoughts at far higher rates than those outside their community," McDonough said. "But they are significantly less likely to seek routine care, largely because they fear discrimination.
"At VA, we're doing everything in our power to show veterans of all sexual orientations and gender identities that they can talk openly, honestly and comfortably with their health care providers about any issues they may be experiencing," he added.
All VA facilities have had a local LGBTQ Veteran Care Coordinator responsible for helping those veterans connect to available services since 2016.
"We're making these changes not only because they are the right thing to do but because they can save lives," McDonough said. He added that the VA would also change the name of the Veterans Health Administration's LGBT health program to the LGBTQ+ Health Program to reflect greater inclusiveness.
Much of the push for better access to healthcare and for recognition of the trans community is a result of the polices of President Joe Biden, who reversed the ban on Trans military enacted under former President Trump, expanding protections for transgender students and revived anti-bias safeguards in health care for transgender Americans.
Prominent LGBTQ+ activist found dead in Florida landfill
Diaz-Johnston was the brother of former Miami mayor and Florida Democratic Party Chair Manny Diaz & he led the fight for marriage equality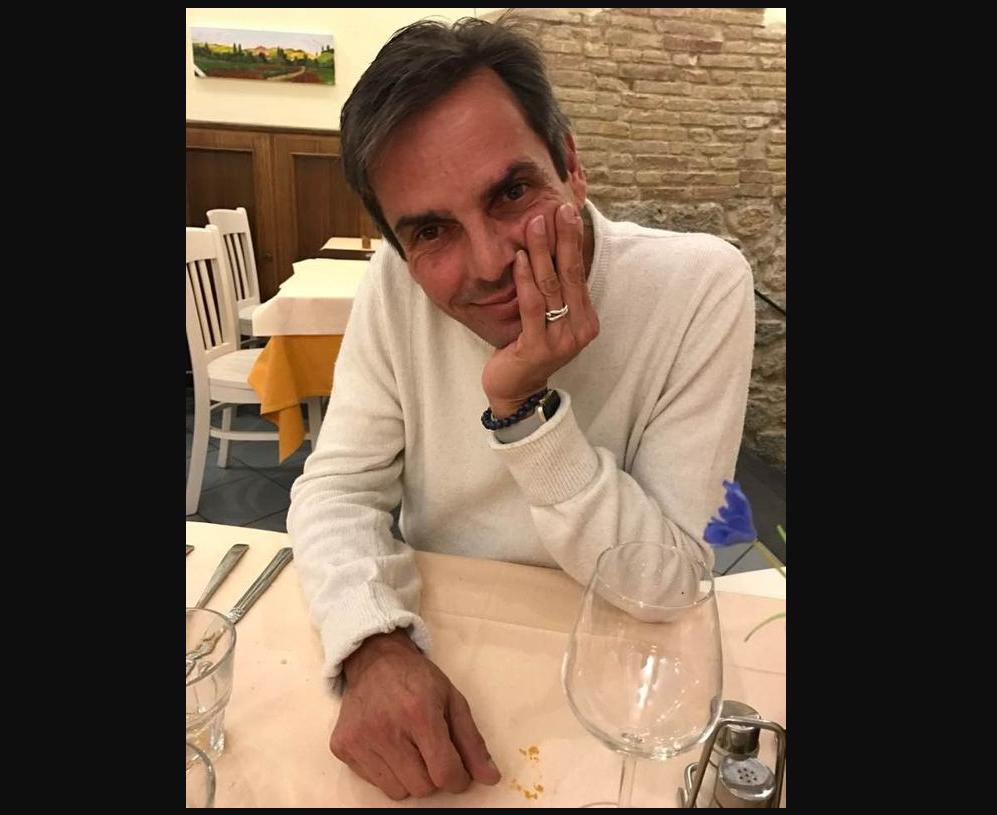 Police in Florida's capital city confirmed that the body of Jorge Diaz-Johnston, 54, who had been reported missing was found in a Jackson County landfill Saturday morning.
Diaz-Johnston was last seen alive Jan. 3 in Tallahassee, more than an hour from where his body was found, according to a missing person notice released by police. Detectives are investigating his death as a homicide, a police spokesperson said.
Diaz-Johnston, was the brother of former Miami mayor and Florida Democratic Party Chair Manny Diaz. As an LGBTQ advocate he led the fight for marriage equality, he and his husband were plaintiffs in an historic 2014 lawsuit that led to the legalization of same-sex marriage in Miami-Dade County.
. I am also so very grateful to the Tallahassee Police Department- with the support of Mayor Daley and City Manager Reed- who have worked tirelessly to locate and investigate the circumstances surrounding my brother's disappearance.

— Manny Diaz (@Manny_A_Diaz) January 13, 2022
ABC News reported at the time that a South Florida circuit court judge sided with Diaz-Johnston and five couples suing the Miami-Dade County Clerk's Office for refusing to issue marriage licenses to same-sex couples. Florida dropped its ban on same-sex marriage in 2015.
His husband wrote in a poignant Facebook post; "There are just no words for the loss of my beloved husband Jorge Isaias Diaz-Johnston. I can't stop crying as I try and write this. But he meant so much to all of you as he did to me. So I am fighting through the tears to share with you our loss of him."
"We are heartbroken to learn of the death of Jorge. He and his husband Don were two of the brave plaintiffs who took on Florida's anti-gay marriage ban and helped win marriage equality for all Floridians," Equality Florida said adding, "Our deepest condolences to Don and Jorge's extended family."
Detectives urge anyone who may have information to call 850-891-4200, or make an anonymous tip to Big Bend Crime Stoppers at 850-574-TIPS.
We are heartbroken to learn of the death of Jorge. He and his husband Don were two of the brave plaintiffs who took on Florida's anti-gay marriage ban and helped win marriage equality for all Floridians. Our deepest condolences to Don and Jorge's extended family. https://t.co/3keH43xpD9

— Equality Florida (@equalityfl) January 13, 2022
Bill prohibiting 'gay panic defense' clears New Hampshire House
New Hampshire could soon join over a dozen other states which ban the use of 'gay panic' as a defense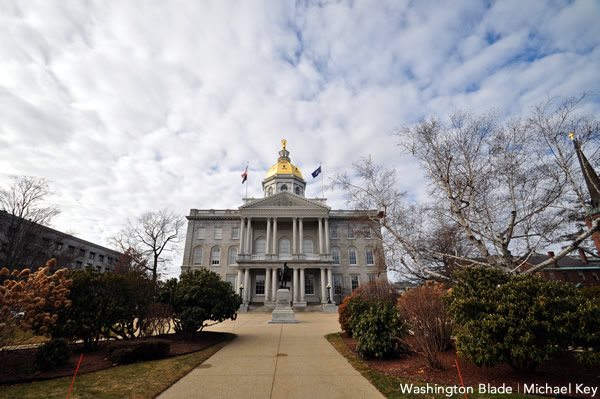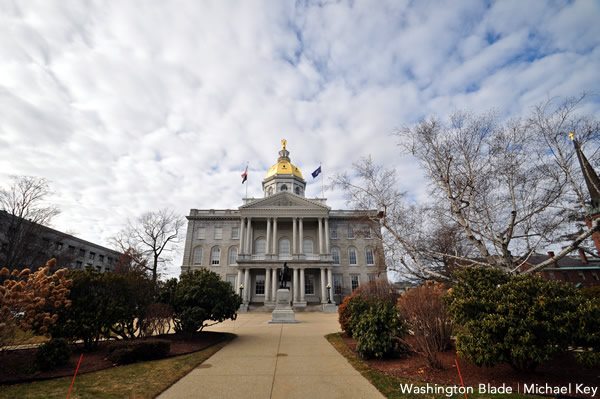 Legislation prohibiting defendants accused of manslaughter from using the victim's gender, gender identity or sexual orientation as a defense, which had died in committee during the 2021 regular session of the New Hampshire House of Representatives, was reintroduced this session and passed with a 223-118 vote last week.
House Bill 238, stirred up controversary from opponents who claimed that state statues already covered murder and manslaughter. During a Criminal Justice committee hearing last Spring, Rep. Dick Marston, a Manchester Republican, voiced opposition, saying that the laws already cover murder and manslaughter and that "there's no way in heck that you're going to be able to say 'Well because he or she was some deviant sexuality that I'm not–'"
Marston was cut off by committee chairman Daryl Abbas, a Salem Republican, who gaveled him down and rebuked him for the derogatory language the Concord-Monitor reported.
Later, the committee Republicans blocked an effort to move the bill out of committee alleging it needed more work and was not necessary because a jury could already strike down a similar attempted defense. The bill was then stalled in the committee, effectively killing it from being pushed further in last year's session.
As the measure now heads to the state Senate, New Hampshire could soon join over a dozen other states which ban the use of the 'gay panic' as a defense.