The benefits of wellness coaching
Sometimes it takes a holistic approach to get at the root of a health issue
Holistic is a buzz word that's used a lot these days but the concept extends to the coaching world as well — certified wellness coaches are trained to assess and guide your overall health and well being.
Wellness coaching is a relatively new trend in life coaching that addresses the entire person and focuses on his or her overall life style rather than some of its elements. In particular, there is a more directed focus on eating strategies, fitness, exercise and the integration of healthy habits into daily lives.
The American College of Sports Medicine, the gold standard certifying agency in the fitness industry, stands by wellness coaching and now endorses a coaching certification program. There are several other wellness coaching certifications that are gaining respect as well. Some of the more reputable personal training certifications are integrating the wellness coaching paradigm into their certification programs.
Some physicians started referring their patients as they recognize they deal with physical and emotional manifestations of the impact unbalanced lives have on their patients. Stressors we have to deal with on a daily basis and might lead to all kinds of ailments require changing our attitude, life style, replacing bad habits with good ones, etc. It is very hard to do on our own, just as it's hard to bring our physical fitness to the desired level without a personal trainer if we want long-lasting results.
Wellness coaching brings together several wellness disciplines together such as nutrition, physical training, yoga, meditation and spirituality. Some wellness coaches might be experts in any of those disciplines or none. What they are certainly experts in is helping clients develop a vision for a healthy life style where those elements are present and are part of the strategy for overall wellness.
It might be one or two, or all of these elements depending on the client's needs and goals.  Coaches have a comprehensive tool kit and extensive knowledge they acquired through their training that is designed to assess the client's "current state of affairs," set up goals, develop vision and a sound strategy to achieve those goals. Just as a physician might refer a patient to a wellness coach, a coach might refer a client to a personal trainer, a nutritionist, a yoga instructor, etc. The difference between doing it on our own and as part of wellness coaching is that the coach will keep us accountable on incorporating these elements in our daily/weekly/monthly activities in the context of our whole life while keeping us focused on our short term and long term realistic goals.
How many of us fail at New Year's resolutions? How many diets fail in the long term? Just as the Japanese proverb says, "Vision without action remains just a dream; action without a vision is a nightmare," we tend to stop at either having our vision of our life in a distant future or frantically trying to do this and that just because we saw it in a magazine or on TV having no idea how it applies to each of us individually.
We might be pretty good at vision but then we fail at acting consistently toward making our vision our reality. Or, we grab a trendy diet and rigorously follow it while ignoring daily stress, lack of exercise, dissatisfaction at work place, in the family, giving up on our passion and just being kind and nurturing to ourselves.
In a results-driven culture of high stress, wellness coaching is especially popular among those who woke up to the fact and realize that there is more to life than a hefty bank account, a promotion or a 10-hour work day. The realization is that there is something missing or I am missing out on something. How often is it pondered that a 10-hour work day can be utterly fulfilling if our work is our passion and not an obligation. If we get to change that one element our life can change completely. But those of us who are stuck at doing it need to realize that while we are thinking we are providing our needs, those needs are not met anyway due to lack of time, poor health, low energy level, bad relationships, etc.
I like to think of wellness coaching as a new awareness that can bring both peace and passion into our life while staying fit and healthy. It may seem like a lot of work if you have never worked with a coach, a nutritionist, a personal trainer, a spiritual advisor, yoga instructor, etc.  Nonetheless, we are priceless commodities and wellness coaching can be one of the most effective investments you can make toward your overall health and well being.
Monkeypox vaccination effort shifts towards maintaining demand
'Thousands of shots' administered at gay events across country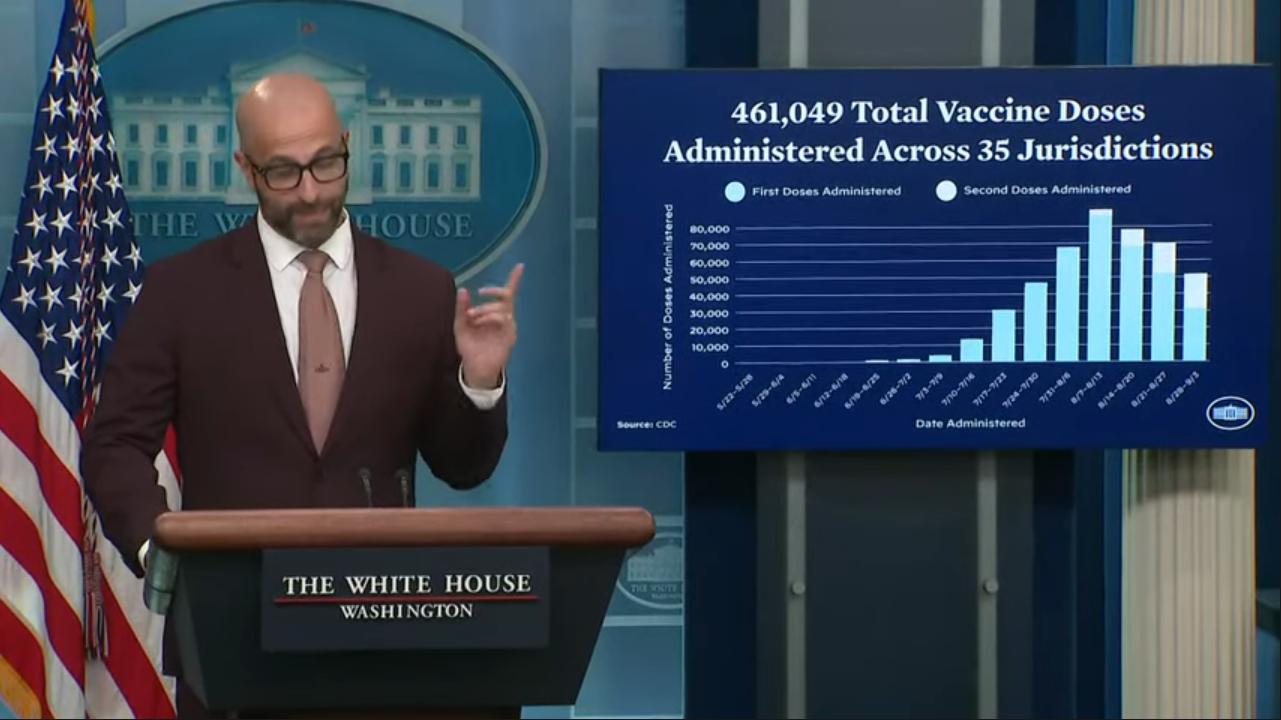 As ensuring adequate supply and distribution of the monkeypox virus vaccine becomes "less of an issue," efforts have shifted toward maintaining demand, Dr. Demetre Daskalakis, White House national monkeypox response deputy coordinator, said on Sept. 7.
This will mean, "making sure that people know that a effective and safe vaccine is available for those that could benefit," he said, during a press briefing that also featured National Response Coordinator Dr. Bob Fenton and White House Press Secretary Karine Jean-Pierre.
The officials said they were pleased with the impact of their targeted allocations of vaccine doses to events with large numbers of gay and bisexual men who have sex with men, populations considered high risk for MPV infection.
"Thousands of shots were administered" at Southern Decadence in New Orleans, Black Pride in Atlanta and Oakland Pride in the San Francisco Bay Area, Fenton said. These efforts "were, frankly, wildly successful," Daskalakis said.
During a Q&A with reporters that followed the briefing, Daskalakis addressed questions about the racial disparities that have begun to emerge with respect to infection and vaccination rates.
According to the Kaiser Family Foundation, "Black people have received 22 percent vaccines, while they account for 36 percent of cases. In contrast, White people have received 63 percent of vaccinations but account for 42 percent of cases."
Daskalakis explained the events that were targeted this summer were a major part of addressing the disproportionately higher rates of infection and lower rates of vaccination among people of color.
"It's not about just the vaccine allocation," he said. "It's about that intense community engagement that happens on the ground because, ultimately, public health is a local event."
From the beginning of the outbreak, those engaged in the federal response were in touch with community organizations, Daskalakis said: "Giving the tools that people need to be able to sort of reach health goals is what we've been doing. And the support of organizations that serve Black and brown people have been pivotal in really turning the tide in what I think you're going to see, the new vaccine numbers emerging over the next few weeks."
Percentage of gay D.C. monkeypox cases rises slightly
Latest data show category of 'unknown' sexual orientation at 41.9%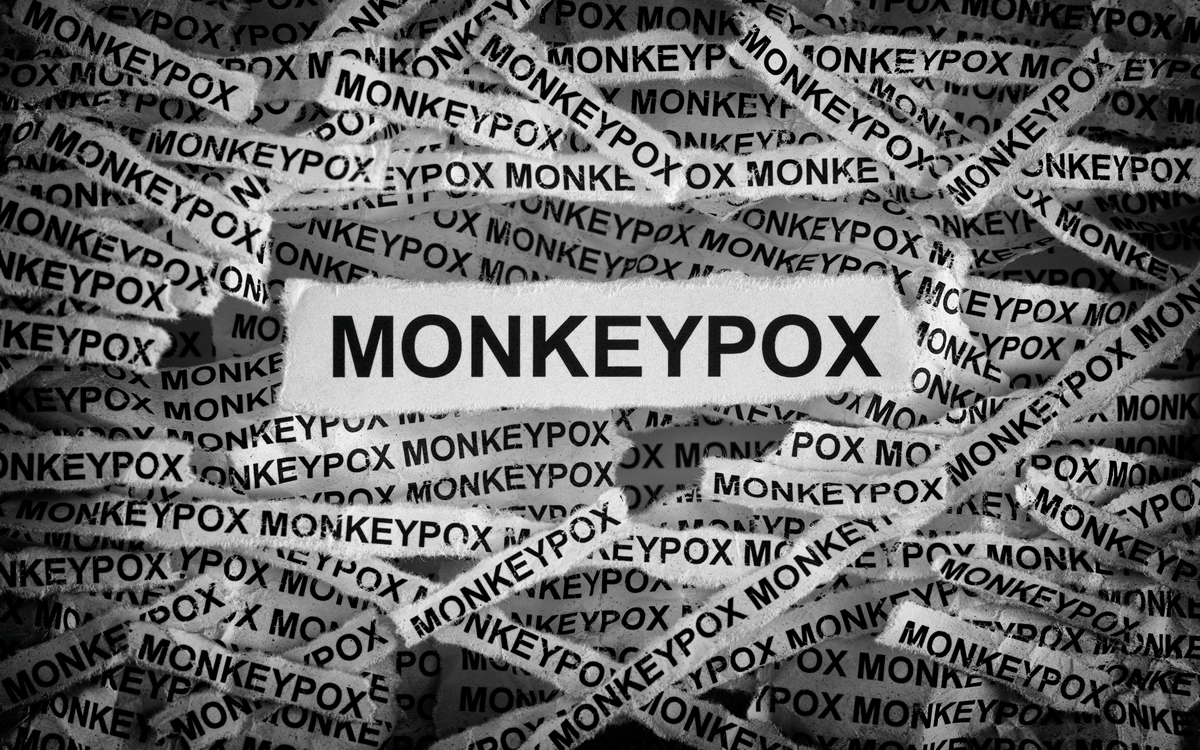 The latest weekly release of monkeypox case numbers by the D.C. Department of Health shows there were a total cumulative number of 431 monkeypox cases in the District as of Wednesday, Aug. 31, an increase of 26 cases since 405 cases reported one week earlier.
This week's DOH data for the category of cases based on an individual's sexual orientation show there were a total of 14 cases (3.2%) listed as straight/heterosexual, up from 11 cases (2.7%) from the previous week; 212 (49%) gay, up from 172 (42.5%) from last week; 24 (5.6%) bisexual, up from 18 (4.4% last week; and 179 (41.5%) in a category listed as "unknown" for the person's sexual orientation, which was up from 172 (42.5%) from the previous week.
Officials at DOH, which is also known as D.C. Health, have said since the start of the monkeypox outbreak earlier this year that the overwhelming majority of cases in D.C., similar to across the nation, have been among gay, bisexual, and other men who have sex with men.
One DOH official speaking at a monkeypox town hall event last month placed the number of D.C. cases among all men who have sex with men at more than 90 percent. Officials have said the lower percentage of "gay" cases and the rise in the "unknown" category reported over the past two weeks is most likely due to a change in the data gathering policy.
In an effort to lessen the stigma associated with monkeypox infections, officials have said they do not want to appear as if they are applying undue pressure on people to disclose their sexual orientation when they apply for a monkeypox vaccination or seek a monkeypox test or treatment.
For the category of "lesbian" and "other," the DOH this week included an asterisk instead of a number and a percentage.
"To help protect confidentiality, small numbers (between 0 and 4 are shown by an asterisk," DOH states as an explanation for not including a number for the "lesbian" and "other" categories.
In last week's data release, DOH said there were 0 recorded monkeypox cases for lesbians and one case in the "other" category.
In its category of "gender identity," the DOH data released on Wednesday show that as of this week, out of the total cumulative cases of 431,423 (98.1%) were male. An asterisk is shown instead of a number for the categories of female; female-to-male transgender; male-to-female transgender; and gender nonconforming.
 A full breakdown of the latest monkeypox case number for all categories, including race/ethnicity, age group, and residential ward can be accessed at the D.C. Health website.
Biden health officials defend approach to monkeypox as cases grow
Contradictory information emerges on vaccine administration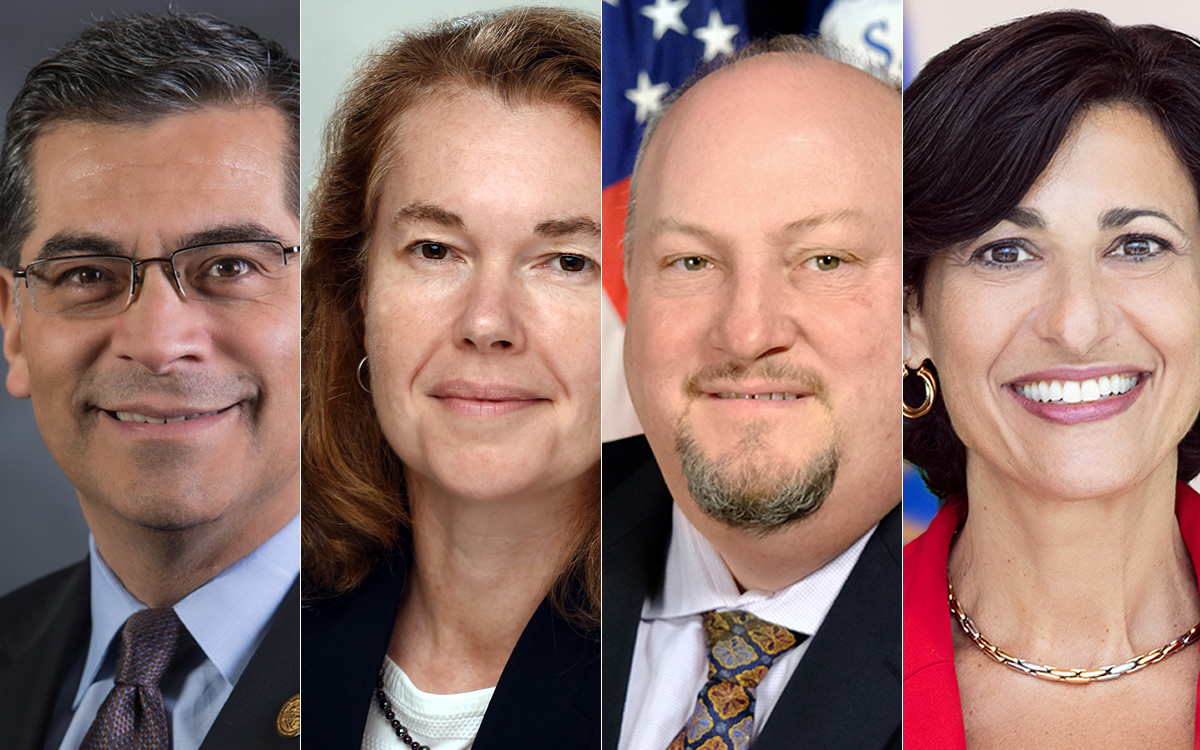 Top health officials in the Biden administration defended their approach Thursday to the monkeypox outbreak as cases continue to grow and contradictory information has emerged on appropriate vaccine administration.
Members of the White House monkeypox task force, in response to a question from the Washington Blade in a conference call with reporters, held fast to their new guidance on the JYNNEOS vaccine, which seeks to change the method of administration of the shot in an effort to expand use of the existing supply by fivefold — despite objections and even threats to cancel the supply from the vaccine manufacturer, according to a report this week in the Washington Post.
Meanwhile, cases of monkeypox in the United States are escalating — and beginning to extend outside the community of men who have sex with men — as the total number of confirmed cases has reached 13,517.
Bob Fenton, the White House monkeypox response coordinator, was first to respond to the Blade's question on how the public can trust guidance from health officials amid the contradictory information by asserting "anytime that you have change, you're going to have the need to update and educate the community on those changes."
"The day…the FDA made that decision, we need signaled a week that this was being undertaken by FDA there already were a number of jurisdictions that started the training in anticipation of that decision," Fenton said. "And that day, there were jurisdictions actually delivering intradermal shots that day [to] fivefold the number of shots and did that to areas of high risk and did that to areas that made equity a factor in those decisions where they vaccinated. So it is happening; it is being successful."
The context of the Biden administration's change in guidance last week — which shifts from injection through the subcutaneous route (delivery of the vaccine under the fat layer underneath the skin) to the intradermal route (delivery of the vaccine into the layer of skin just underneath the top layer) — is an announcement from localities, including the D.C. government, shifting from two doses to one dose to make up for limited supply. Biden officials discouraged the one-dose approach, pointing to data suggesting it was not effective in protecting against monkeypox.
In essence, contradictory information is coming from health experts on monkeypox on all levels localities offer on the vaccine, which in turn is criticized by the federal government as ineffective in favor of different approaches, which is in turn criticized by the vaccine manufacturer as untested and inappropriate.
Rochelle Walensky, director of the Centers of Disease Control & Prevention, responded to previously articulated concerns about the one-dose approach from localities by saying the Biden administration is working "really hand in glove in really fluid communication through this outbreak."
"As I articulated we don't yet know how well this vaccine will work in this outbreak," Walensky said. "And as those data are evolving, as we had some resource constraints early on with the vaccine, we were working close with health departments so that they could maximize their coverage. We've met with them to talk about what data might be available for one dose, which are really limited [and] concerning in terms of how well it would work. And so when the strategy for intradermal dosing, which we anticipate will work just as well as subcutaneous dosing, we again met closely with the health departments…so that we could provide the data to them."
Defense of changes in guidance in vaccine administration ended up overshadowing the announcements top officials were seeking to make, such as making an additional 1.8 million doses available for ordering starting Monday, a pilot program setting aside 50,000 doses for jurisdictions hosting large LGBTQ events, such as Black Pride in Atlanta and Southern Decadence in New Orleans; and making available next week 50,000 patient courses of TPOXX monkeypox treatment.
Dawn O'Connell, assistant secretary for preparedness and response at the Department of Health & Human Services, said when asked by CNN about expanding the supply the administration may look elsewhere aside from the JYNNEOS vaccine manufacturer, Bavarian Nordic in Denmark, calling the company a "small manufacturer."
"They currently have one active line and in the Copenhagen area that we're relying on for 2.5 million doses to be filled and finished, but when we ordered that second 2.5 million to be built and finished, we made it a requirement that they work with a domestic U.S. contract manufacturing organization and we continue to partner with Bavarian Nordic as they solidify that relationship," O'Connell said. "We are also helping them in other ways consider manufacturing capacity increases, potentially working with a larger pharmaceutical company."