Md. lawmaker claims marriage votes spurred alcohol abuse
Don Dwyer told Maryland Gazette he felt "betrayed"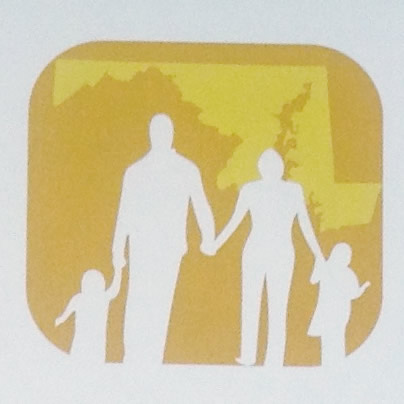 A Maryland lawmaker told a local newspaper last week that legislators who voted for the state's same-sex marriage bill contributed to his alcohol abuse.
Delegate Don Dwyer (R-Anne Arundel County) told the Maryland Gazette in an interview the newspaper posted to its website on Saturday that he felt "betrayed" when Dels. Wade Koch (R-Baltimore County) and Robert Costa (R-Anne Arundel County) and then-Del. Tiffany Alston (D-Prince George's County) in Feb. 2012 backed for the measure that Gov. Martin O'Malley eventually signed into law. Alston and Koch voted against the bill while it was in committee, while Costa supported it.
"That betrayal really affected me," Dwyer told the newspaper. "I was physically ill. You pour your heart into an issue like that and it's devastating."
Maryland Natural Resource Police last month charged Dwyer, 54, with operating a vehicle while under the influence of alcohol, reckless and negligent operation of a vessel, failing to register his boat and rules-of-the-road violation in connection with an Aug. 22 incident on the Magothy River in Anne Arundel County that left him, two other adults and four children injured.
The Anne Arundel County Republican who has been a member of the House of Delegates since 2003 admitted to reporters the day after the crash that he was drinking before his boat collided with Mark "Randy" Harbin's vessel. Dwyer admitted in a Jan. 8 post to his Facebook page that he is struggling with alcohol.
"In the past year I have faced both personal and professional challenges that were extremely difficult for me," he wrote. "As a result, and regrettably so, I turned to alcohol to cope. As many of you know, this culminated in a serious boat accident in August when the boat I was operating was struck by another vessel. Though I am unable to discuss the accident itself due to the pending court case, I thought it important that I share with you the steps I have personally taken to address my problem with alcohol."
Dwyer, who said in his Facebook post he "enjoyed beer or wine socially" before 2012, added he voluntarily entered and completed a treatment program. He said he remains "committed to attending extensive aftercare counseling" and Alcoholics Anonymous meetings.
"It is extremely difficult to lay bare a deeply personal issue in such a public way," Dwyer said. "However, I believe it is the right thing to do, as I feel answerable to the folks who chose me to represent them in the legislature. I know you have been shocked and disappointed as a result of how I conducted myself. I don't know if I am to be forgiven, but I certainly hope to regain your confidence."
Dwyer, who also separated from his wife of 31 years in Nov. 2011, has been one of Maryland's most outspoken opponents of marriage rights for same-sex couples.
He argued before lawmakers approved the state's same sex marriage bill that the legalization of nuptials for gays and lesbians in Massachusetts in 2004 indoctrinated the state's public school students to homosexuality.
Dwyer, who has introduced several measures that would have defined marriage as between a man and a woman in the Maryland constitution, in 2006 tried to remove Baltimore Circuit Court Judge M. Brooke Murdoch from the bench after she found the state's same-sex marriage ban unconstitutional. The Anne Arundel County Republican also sought to impeach Attorney General Doug Gansler following his 2010 announcement that the state would recognize same-sex marriages legally performed in other jurisdictions.
Dwyer did not return the Washington Blade's request for comment about his Jan. 8 Facebook post. He wrote, however, is "committed to renewing my focus to defending personal liberty, property rights and Second Amendment rights."
White House officials, HHS secretary praise local monkeypox response
D.C. Health points to data showing sharp decline in new cases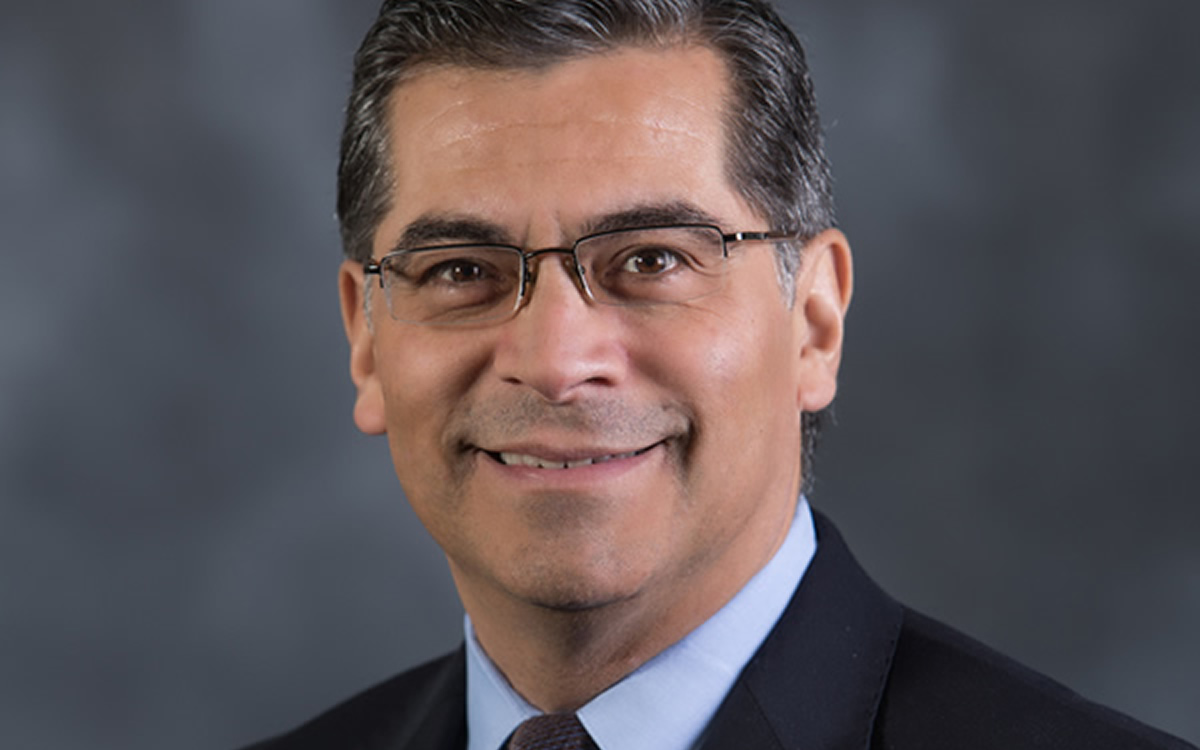 U.S. Department of Health and Human Services Secretary Xavier Becerra and two leaders of the White House monkeypox response team joined officials with the D.C. Department of Health on Thursday for a visit to D.C.'s recently opened Monkeypox Vaccine Clinic on Martin Luther King Jr. Ave., S.E. in Ward 8.
In a briefing for reporters, who were invited to join Becerra and the White House officials on a tour of the clinic, the D.C. and federal officials pointed to a sharp decline in new monkeypox cases in D.C. as a sign of a successful federal and local government partnership in dramatically boosting the number of people at risk for monkeypox who have been vaccinated.
"I welcome you all to our Ward 8 Monkeypox Vaccine Clinic," said Dr. Sharon Lewis, Interim Director of the D.C. Department of Health, which is also referred to as D.C. Health.
"Please take note that D.C. Health was very active in initiating back in May" the city's effort to address monkeypox, she said. "We started our planning and as soon as we were aware of the first case in June, we had actually set up vaccines and were ready to implement our plan."
Dr. Anil Mangla, the State Epidemiologist for the D.C. Department of Health, told the gathering the number of D.C. monkeypox cases peaked during the week of July 17, and new cases in the District have declined since then by an average of over 20 percent per week.
"I would call it our success story in D.C.," Mangla said. "So, our cases peaked nine weeks ago, the week of July 17. If you look at the national trends and statistics, the nation essentially peaked about six weeks ago, so we were already three weeks in advance," he said.
Mangla pointed out that the clinic where the HHS and White House officials visited on Thursday at 3640 Martin Luther King Jr. Ave., S.E. and the city's two other Monkeypox vaccination clinics are walk-in facilities where D.C. residents can go for a vaccination without an appointment. The other two are located at 1900 I St., N.W. and 7530 Georgia Ave., N.W.
Becerra praised Mangla and his boss, Dr. Lewis, and their team of public health officials for aggressively reaching out to those at risk for monkeypox, including gay and bisexual men, to encourage them to get vaccinated and promptly treating those who tested positive for the monkeypox virus.
"So, let me first say to Director Lewis, Dr. Mangla, and to all your team, thank you for being affirmative in bringing in the steps to stop monkeypox," Becerra said. "And more importantly, to go where the people are rather than waiting for the people to come to you."
He said D.C. efforts in addressing monkeypox were among the efforts in other cities and states across the country where a joint federal-local partnership was taking place.
"We need strong partnerships," he said. "We need your help, because you know the many trusted voices in the communities that you've got more of than we would," he said. "We'll provide the vaccine," said Becerra, noting that the Biden administration in partnership with various federal agencies, including the Food and Drug Administration, has distributed more than a million vaccine doses nationally.
Among the White House officials who spoke at the briefing and joined the tour of the Ward 8 Monkeypox Vaccination Clinic was Robert Fenton, who President Biden on Aug. 2 named as White House National Monkeypox Response Coordinator. Also speaking was Dr. Demetre Daskalakis, who Biden named as White House National Monkeypox Response Deputy Coordinator.
A statement released by the White House at the time Biden appointed the two men says Fenton has served as Regional Administrator of the Federal Emergency Management Agency's Region 9 in the western part of the U.S. and was considered one of the nation's most experienced emergency management leaders.
The statement says Daskalakis, a leading public health expert, is currently the Director of the Center for Disease Control and Prevention's Division of HIV Prevention.
"Widely known as a national expert on health issues affecting the LGBTQIA+ communities, his clinical practice has focused on providing care for the underserved LGBTQIA+ communities," the White House statement says.
In his remarks at the briefing on Thursday, Daskalakis also praised D.C. Health officials and the communities they have reached out to for encouraging behavioral changes among the groups most at risk for monkeypox.
"So, the clear message is that gay, bisexual, and other men who have sex with men, transgender individuals, and other gender diverse folks who have sex with men are not only getting the vaccine and testing, but also what they can do in their daily lives to be able to prevent infection," he said. "I think that is another testament to the work you've done and is another example of the great partnership between federal public health and local public health."
The D.C. Department of Health's most recent data on monkeypox cases in the city shows that as of Sept. 15, the city had a cumulative total of 488 cases, with 19 hospitalizations and no deaths. Out of the 488 total, 97.3 percent were male, and 1.2 percent were female.
Regarding the sexual orientation of those who make up the 488 cases, 48 percent were listed as gay, 5.7 percent as bisexual, 3.9 percent as straight/heterosexual, 1 percent as "other," and 41.4 percent as "Unknown." The data released included an asterisk for the number of lesbian cases, which a footnote says could be four or fewer such cases.
At the briefing on Thursday, the Blade asked Dr. Mangla, the D.C. Health epidemiologist, to explain why he thought the number of D.C. monkeypox cases in gay men and other men who have sex with men were initially listed by D.C. Health officials to be over 90 percent of the total cases. But in recent weeks, the Blade pointed out, the data show the number of "gay" cases were at about 50 percent or a little lower and a new category of "unknown" sexual orientation cases was in the 40 percent to 50 percent range.
Mangla said he thought the discrepancy was due to a flaw in the data gathering during the early stage of the monkeypox outbreak in D.C. that has since been corrected. "It took us a few weeks to make that kind of adjustment and to say we are now confident enough that the data is accurate for policy decisions and anything else," he said.
He did not say whether he or D.C. Health knows which demographic groups made up the "Unknown" category of 41.4 percent in the most recent data released.
FreeState Justice files lawsuit against former executive director
Jeremy LaMaster allegedly launched 'coordinated attack' on organization's operations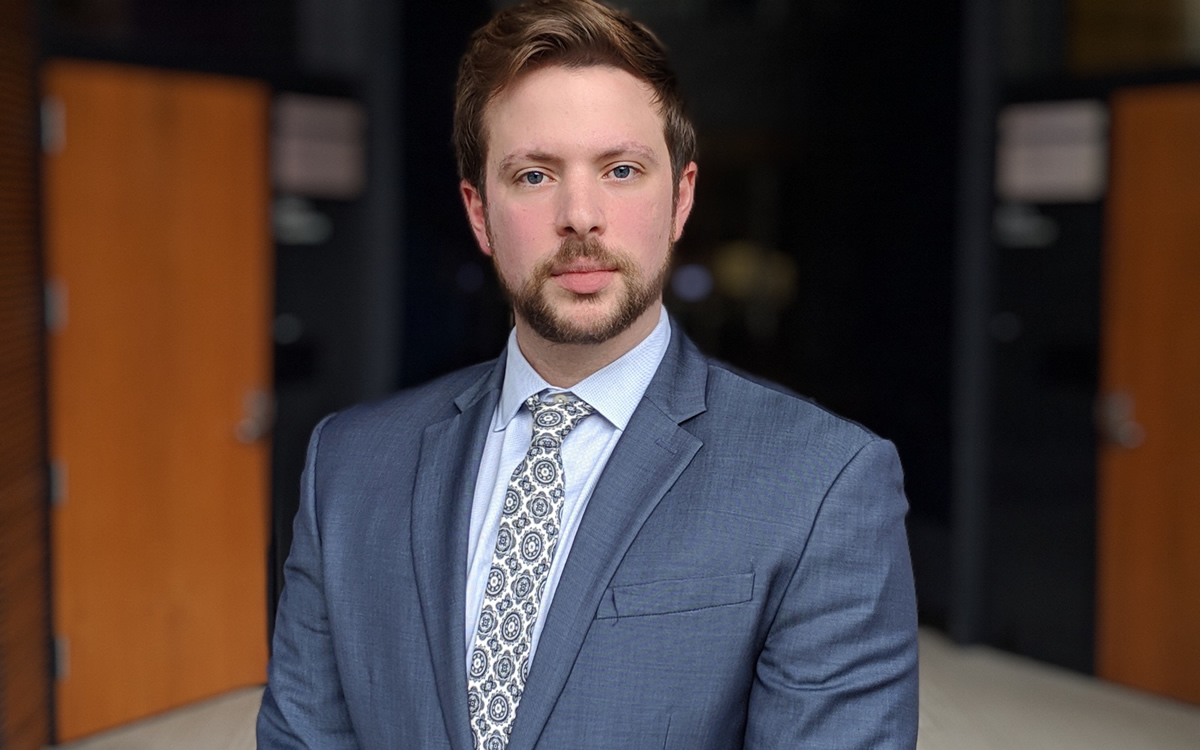 FreeState Justice on Wednesday filed a federal lawsuit against its former executive director who has accused its board of directors of having a "white supremacist culture."
The lawsuit, which FreeState Justice filed in U.S. District Court for the District of Maryland, notes the board on Sept. 16 informed Jeremy LaMaster that "they were relieved of their duties, and the final two weeks of their employment were to be spent cooperating in the transition of FreeState's operations."
"LaMaster abruptly left the meeting early and immediately began a coordinated attack on FreeState's operations; in particular, its IT assets," reads the lawsuit. "When FreeState discovered LaMaster's improper interference, it terminated their employment effective immediately, ordered them to cease and desist and to rectify their actions. LaMaster did not abide and continued to hijack and misappropriate FreeState's IT infrastructure and documents."
The lawsuit alleges that LaMaster "unilaterally and without authorization changed user permissions and shared login information so only they had access to numerous systems and accounts."
"They also removed employees' administrative access to numerous systems and accounts, leaving such access to only themself," reads the lawsuit. "In doing so, LaMaster has left FreeState's employees with little to no access to client files, case files, dashboard reports,and case notes. LaMaster also changed the password to FreeState's WordPress account, leaving LaMaster in sole control of FreeState's website."
LaMaster, who uses nonbinary and binary pronouns, in a message they sent from his FreeState Justice email account on Monday announced their resignation after they said the board declined to step down.
"This morning, I requested the FreeState Justice board of directors to submit their immediate resignations due to persistent violations of our board handbook, consistent failures in their fiduciary responsibilities, and using positions of power to engage in partisan lobbying within FreeState Justice and their repeated refusal to add new members and leadership to the board," wrote LaMaster.
LaMaster in their email noted they "exhausted every avenue over the past two years to get our board fully staffed and running, and I made good faith efforts to work with the board to ensure that our clients and low-income LGBTQ Marylanders remained at our center."
"Instead, the board has refused to accept any new board members since 2021 and refused to staff and run core board activities as per our handbook," wrote LaMaster. "Instead, they have worked to consolidate power and amend the board handbook in secret to lower the minimum number of board members required and ensure that our policy positions prioritize relationships with legislators, not the best interests of our clients and community. I have provided clear warnings and consistent concerns over these issues that were repeatedly ignored."
"These are the hallmarks of white supremacist culture: The concentration of power, power hoarding, defensiveness, right to comfort, fear of open conflict, hyper-individualism, and a false sense of urgency," added LaMaster.
FreeState Justice in response to LaMaster's allegations said it fired them on Sept. 16 "after prolonged and thoughtful deliberation" and further noted their statement "does not reflect the views or ideals of FreeState Justice's board and staff." FreeState Justice has named Phillip Westry as LaMaster's successor.
The lawsuit alleges LaMaster "has commandeered" Westry's Google account, "rendering him unable to access his emails, internal work calendars, and collaborative documents shared and worked on via Google Drive."
"LaMaster also now has unfettered and improper access to employee lists, donor lists, volunteer lists, mailing lists, client lists, and pro bono attorney lists," reads the lawsuit.
"Despite FreeState's insistence that they cease their unlawful activities and restore operations immediately, LaMaster proceeded to upload a defamatory post to FreeState's website and disseminated it to approximately 43,000 recipients on FreeState's mailing list, which they accessed without authorization," it notes. "The post, titled, 'Whistleblowing: Public Call for the Resignation of the FreeState Board of Directors' falsely depicts the circumstances surrounding their departure from FreeState by stating that they resigned, without basis alleged that the Board engaged in ethical violations, and likened FreeState's Board to White Supremacists, claiming they supported white supremacist culture and practices, and were not 'anti-racist.' This is false, defamatory, and denigrating of FreeState and its board members, and extraordinarily damaging for a social justice organization."
The lawsuit further notes that because "LaMaster did not comply with FreeState's cease and desist letter, because LaMaster continues to infiltrate FreeState's systems and accounts, and because LaMaster, after receiving FreeState's cease and desist letter published a post defaming FreeState, and without authorization, posted it to FreeState's website, and disseminated it to its mailing list of approximately 43,000 people with his FreeState email address, FreeState has no choice but to seek judicial intervention to prevent further unlawful conduct, and irreparable harm to FreeState."
"FreeState requests an immediate hearing on this matter," reads the lawsuit. "It can be reasonably presumed that LaMaster will continue to use FreeState's proprietary information to interfere with FreeState's business relations and continue to interfere with FreeState's possessory interests in its systems and accounts, depriving FreeState personnel of access to the accounts, documents, and files they need to perform their work."
The Washington Blade has reached out to LaMaster for comment on the lawsuit. 
Comings & Goings
O'Connor moves from Logo to L'Oréal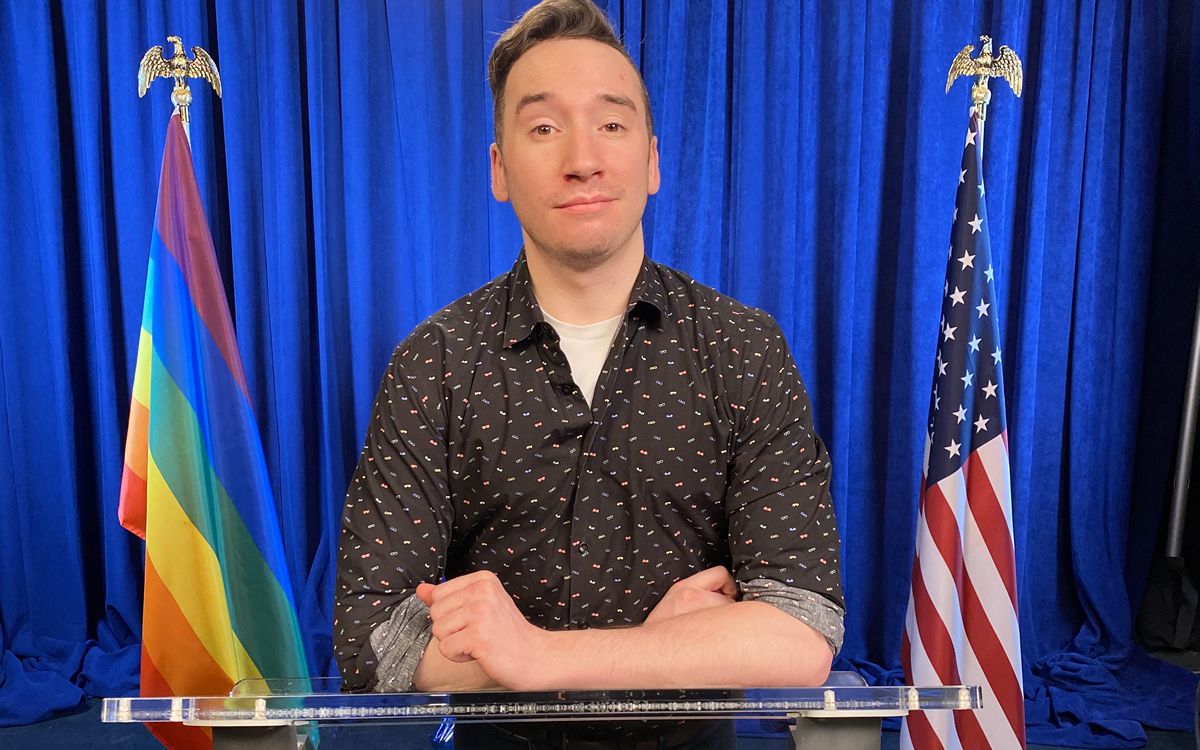 The Comings & Goings column is about sharing the professional successes of our community. We want to recognize those landing new jobs, new clients for their business, joining boards of organizations and other achievements. Please share your successes with us at: [email protected].
The Comings & Goings column also invites LGBTQ college students to share their successes with us. If you have been elected to a student government position, landed an exciting internship, or are graduating and beginning your career with a great job, let us know so we can share your success.
Congratulations to Zachary O'Connor on his new position as Director of Global Digital Content & Social, L'Oréal Group.
"Working at Logo for the past seven years was an incredible opportunity," O'Connor said. "I was able to make my mark on the historic brand, and help it transition from a TV network to a strong digital brand for the LGBTQ+ community. Queer media's existence is important, and I wish Team Logo the best of luck as I move on to a new and exciting chapter in my career."
O'Connor held a number of roles at Logo over seven years including: Manager of Social Media, Digital, and before that he served as Senior Social Media Coordinator. Prior to that he was with the American Association of State Highway & Transportation Officials, as Communications and Publications Specialist. He has received a number of awards and honors, including being nominated as Outstanding Online Journalism – Video or Multimedia, for a GLAAD Media Award; Webby Award for Best Documentary (Single or Series), "Logo's Meet the Logo Legends: Brooklyn Trans Liberation."
O'Connor earned his bachelor's degree in political science from American University, School of Public Affairs in D.C.
Congratulations also to Viet Tran on his new position as Press Secretary, Office of Communications, U.S. Office of Personnel Management. On taking the position Tran said, "It's an honor to serve as a political appointee in the Biden administration. As press secretary for the Office of Personnel Management, I look forward to working with the OPM team to support the agency's mission and the Biden administration's commitment to building a federal workforce that reflects the diversity of America."
Prior to taking this role, Tran held positions at a number of different organizations, including: Senior Consultant, RALLY; Media Relations Director, Dot Movement Digital; Press Secretary, Human Rights Campaign; Media Relations Specialist, DAWN Design Studios; and Communications Manager, Center for the Study of Social Policy. As a volunteer he has served on the Board of Directors, Stonewall Sports; speechwriter and media adviser, AAPIs for Biden, Biden-Harris Campaign; and on the board of directors, Conference on Asian Pacific American Leadership.
Tran earned his bachelor's degree in political science from UC, San Diego.