Books of the season
Fall peppered with bounty of LGBT releases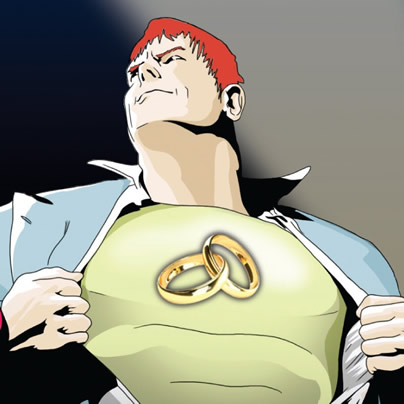 So you're dreaming, maybe, of a wedding coming up. Maybe it's yours, or you can live vicariously through the pages of several great books on gay marriage that are out this year.
"Lawfully Wedded Husband" by Joel Derefner (University of Wisconsin Press) is a rompishly fun book about wooing and cooing, chapel bells, wedded bliss and all that comes with it — and more, including a reality show.
Didn't I say it was fun?
And then there's "Lawfully Wedded Wives," edited by Nona Caspers and Joell Hallowell (Spuyten Duyvil, spuytenduyvil.net). In this book, you'll read a series of vignette-interviews from lesbians who fell in love and took the plunge. This book is huge and lush with page after page of dual tales, each speaking to the romantic and the practical-minded, both. Each story is also filled with love and happiness — and if you need some great ideas for your own wedding, check out the beautiful pictures that accompany each chapter.
Local lesbian poet Kathi Wolfe has a new collection out called "The Green Light" from Finishing Line Press. She'll read selections at Busboys & Poets (2021 14th Street, N.W.) on Sunday from 5-7 p.m. (bosboysandpoets.com) and at the Nora School (955 Sligo Ave. in Silver Spring, Md.) on Thursday. Details at nora-school.org.
Coming out to your family may have been easy, or it may have been difficult. In "My Brother My Sister" by film critic Molly Haskell (Viking), the author tells the story of her brother who reveals his long-time angst: he's a woman trapped in a man's body and at 60-something, he decides to make things right by going through the process to become the woman he knows he's always been. This is a book about trans history and transsexuals in Western culture, but that's not all. There's grief and confusion, dealing with memories and plenty of open-hearted learning; and a story about coming to accept the people you love, all told from the point of view of a family member who watches this transformation.
Who can resist a good scare? Not you, especially when the nights get longer and darker, so you'll want to look for "This House is Haunted" by John Boyne (Other Press), which will be out just in time for Halloween.
Boyne, author of my absolute all-time favorite books ("The Absolutist") goes classic here with a proper British nanny who's hired to tend two children living in a large (and remote!) estate. The kids are creepy, there are no adults around and there's something watching her — or, at least, there's something very malevolent lurking around.
Knowing what it is will require some sleuthing — some "don't-open-that-door" kind of sleuthing, which means you shouldn't read this book alone. Or in the dark. Or on a stormy night.
Sometimes, all you want is comfort reading (kind of like literary comfort food, if you will) and for that, reach back to "When Women Were Warriors – Book 1: The Warrior's Path" by Catherine M. Wilson, as read by Janis Ian (Dog Ear Audio). This is the story of a young woman who follows in the footsteps of her mother, her mother's mother and many of the women in her family who've gone to war. The girl, Tamras, begins by becoming a warrior's apprentice.
Legend has it that Janis Ian loved this book. When Wilson found out, she met Ian and the rest is herstory. "When Women Were Warriors" was released in 2008, but this fresh audio take on the ages-old story of warfare and wisdom will surely come as a welcome fall surprise for brand-new fans of this series.
So go ahead and admit it: you're positively gleeful on "Glee" nights. And that's why you'll want to look for "Drama High" by Michael Sokolove (Riverhead Books). This is the story of a real-life high school theater company and their teacher, Lou Volpe; his life, his 40 years of teaching and the thousands of kids he's directed in plays that arguably rival that of Broadway. Going further, Sokolove — one of Volpe's former students — follows a small group of high school actors through one year on the stage and behind the scenes.
And finally, if you're looking for a gift for yourself or if you really want to impress someone, then look for something a little different from the publishing house of Bruno Gmunder.
The classic photography of David Vance is profiled in "Men and Gods," due out in November, and it will surely give you some religion. Or if you're looking for something with a little more action, look for "Tie Me Up! The Complete Guide to Bondage" by Stephan Niederwieser, which also includes how-tos, suggestions for tools to use and a guide for putting aside your inhibitions. And "Beards: An Unshaved History" by Kevin Clarke offers a history of facial hair from the gay perspective, and shows how hot a beard can make a man.
Another interesting coffee table book is the lavishly illustrated "2013 Best of Gay Erotic Art: Capolavoro di Uomo: Masterpiece of Man." It's $69.95 and available at capolavoroart.com.
.
New bio illuminates Liz Taylor's decades of support for queer community
'Without homosexuals there would be no culture'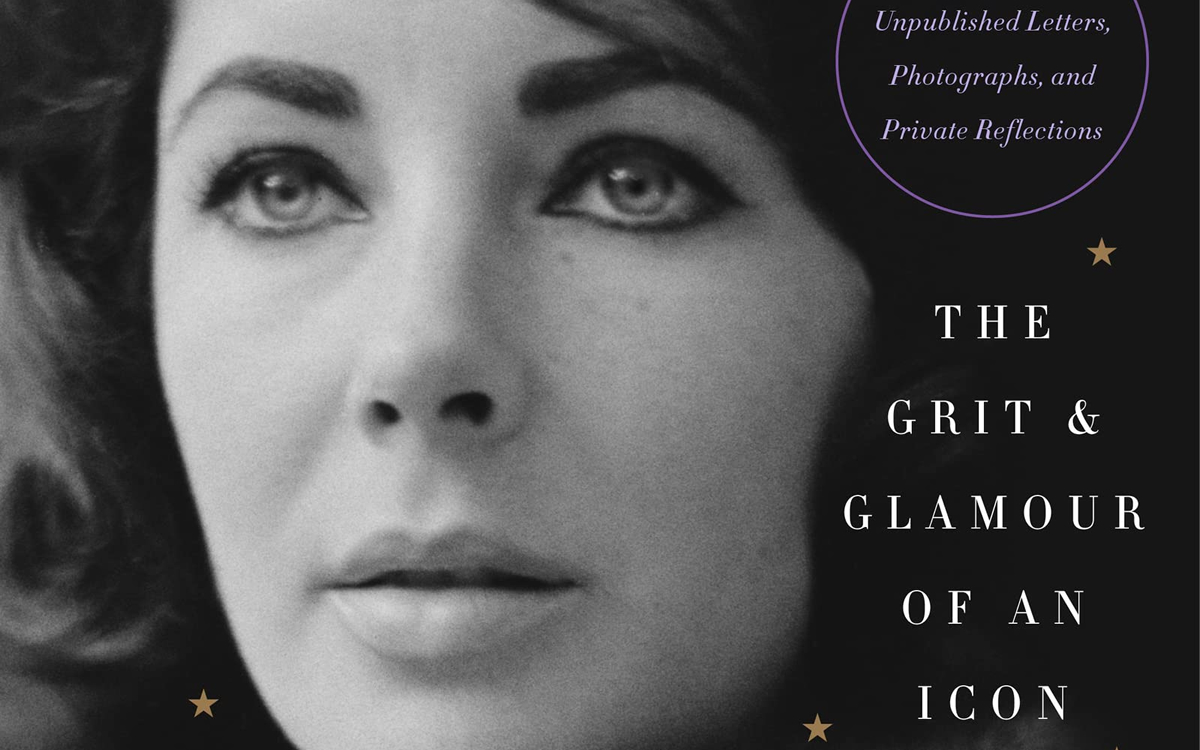 'Elizabeth Taylor: The Grit & Glamour of an Icon'
By Kate Andersen Brower
c.2022, Harper
$33/513 pages
In the mid-1980s, actor Roddy McDowell threw a dinner in honor of Bette Davis's birthday. Davis, a queer icon, thought it was "vulgar" when Elizabeth Taylor and actress Pia Zadora, tried on each other's diamond rings. "Oh, get over it, Bette,"  Taylor, an actress, philanthropist and queer icon, told Davis.
One Friday in 1998, Taylor learned that a friend of her assistant had died, alone, with no money for his burial, from AIDS. Taylor wanted her business manager to arrange for the man who had died to be buried. She was outraged when she learned that this couldn't be done ASAP. "We will not fucking wait until Monday," Taylor said, "We will do it right now."
These are two of the entertaining, moving, and revealing stories told about Taylor in "Elizabeth Taylor: The Grit & Glamour of an Icon" by Kate Andersen Brower.

Many bios written about celebs have the shelf life of a quart of milk. Thankfully, this isn't the case with Brower's bio of Taylor.
Taylor, who lived from 1932 to 2011, was, for most of her life, not only a celebrity – but a household name, a worldwide subject of admiration, titillation and gossip.
But Taylor was so much more than catnip for the paparazzi. She was a feminist, an often underrated actress, businesswoman, senator's wife, addict, mother, lover of animals, a proponent of gun control, an opponent of anti-Semitism, philanthropist and queer history hero.
Yet, despite the hype, glam and all that's been written about Taylor, many aren't aware of the multi-facets of her life.
In "Elizabeth Taylor," Brower, a CNN contributor, who's written "The Residence," "First Women" and "Team of Five, "First in Line," gives us an informative, lively bio of Taylor.
It is the first authorized biography of Taylor. Usually, this is the kiss of death for a biography. Few want their family members to be revealed as three-dimensional people with not only talent, but flaws.
Thankfully, Brower's Taylor bio escapes the trap of hagiography. Brower began writing the biography after talking with former Sen. John Warner, who was married to Taylor from 1976 to 1982. (Warner died in 2021.)
Warner was one of Taylor's seven husbands. He and Taylor remained friends after they divorced. Warner connected Brower with Taylor's family who wanted the story of Taylor to be told. Brower was given access to a trove of new source material: to Taylor's archives – 7,358 letters, diary entries, articles, and personal notes and 10,271 photographs. Brower drew on unpublished interviews with Taylor, and extensively interviewed Taylor's family and friends.
In her 79 years, Taylor did and lived so much, that telling the story of her life is like trying to put the Atlantic Ocean into one bottle of water. Yet, Brower makes Taylor come alive as an earthy, glam hero with flaws and struggles.
Taylor, who performed with Burton in Shakespeare's "Taming of the Shrew," was as proficient at cursing as the Bard was at writing sonnets. "I love four-letter words," Taylor said, "they're so terribly descriptive."
She was renowned for caring for friends and strangers. During Sept. 11, Taylor was in New York. She paid for a toothless woman, who was looking for a job, to get teeth, and comforted firefighters. A firefighter wondered if Taylor was really at his firehouse. "You bet your ass, I am," Taylor said.
Taylor loved her children. Yet, her kids were often (due to her work) left with nannies or enrolled in boarding schools.
Due partly to life-long back pain sustained from an injury she sustained while filming "National Velvet" when she was a child, Taylor struggled with a life-long addiction to pills.
In "Elizabeth Taylor," Brower illuminates Taylor's decades of support and friendship with the queer community. Early in her career, she formed close friendships with queer actors Rock Hudson, Montgomery Clift and James Dean. "Without homosexuals there would be no culture," Taylor said.
Decades later, it's easy to forget how horrible things were during the AIDS crisis in the 1980s and 1990s. Brower vividly brings back the horror and the tireless work Taylor did for AIDS research. At a time when people wouldn't use a telephone touched by someone with AIDS, Brower reports, Taylor would hug patients with AIDS in hospices. She jumped into bed to hold her friend Rock Hudson when he was dying from AIDS when no one would go near him, Brower writes.
"I'm resilient as all hell," Taylor said.
There couldn't be a better time for "Elizabeth Taylor" than today. In our era, when many would like to erase LGBTQ people, Taylor's legacy is more important than ever. 
The Blade may receive commissions from qualifying purchases made via this post.
A balanced look at whether to have children
New book, 'So When are You Having Kids?' makes no judgments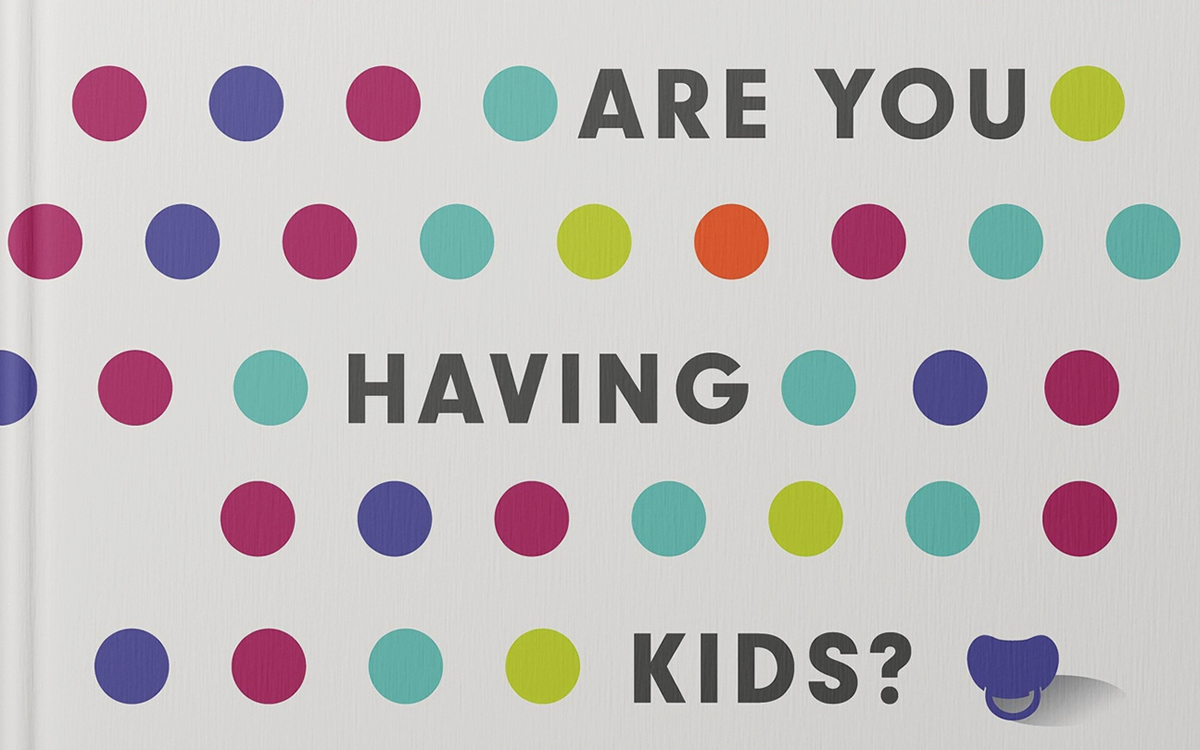 'So When are You Having Kids?'
By Jordan Davidson
c.2022, Sounds True, Macmillan
$28.99/356 pages
Your mother lingers way too long in the children's department.
She sighs over tiny suits and little sneakers, running her fingers along soft blankets, hugging plush animals. You know what she wants but you're not ready; she might be sure but you're not. Maybe baby for you or, with the new book "So When are You Having Kids?" by Jordan Davidson, maybe not.

It's the thorniest of decisions, "one of the biggest you'll ever make." It's personal, but even strangers want to know; the questions start in your 20s and end when you've acquiesced or aged, although having kids is not a given or a thing-by-committee. So how do you quiet the busybodies and make the right decision for yourself?
First, says Davidson, ask yourself if you even want children, and after you've looked inward, "it's worth looking outward" at expectations, culture, and things that "shape our understanding of parenthood." Ask around, to see why others had children but don't be surprised if you get cliches. Throw out the idea that children fulfill you or that they'll take care of you when you're old. Know that genetics, religion, and your parents' parenting styles will affect you; and that if you're queer or Black, there'll be other factors involved in having and raising a child.
Should you decide to the positive, you may still have reservations.
Don't give in to the romance of having kids; it's hard work, and expensive in both money and time. Remember that perceptions of good parenting have "shifted over time" and that having a childhood exactly like yours probably won't be an option for your kids. If you have a partner, communicate your thoughts, hopes, and divisions of household labor and childcare.
Finally, decide how you're going to become a parent. Will you give birth, choose IVF, adopt, foster, or kick the decision down the road?
Says Davidson, the mere ability to ask these questions and decide "is in many ways a privilege."
Chances are that if you hear a screaming baby, you have one of two reactions: you cringe and look for an exit, or you notice and shrug. Either way, "So When are You Having Kids?" is a book for you.
There are many, many parenting books on miles of shelves, and a number of books on being childless, but author Jordan Davidson pulls the two subjects together here with thoughtfulness, candor, inclusiveness, and a refreshing lack of judgment. This is a book that doesn't promise answers, though: it's meant to give readers – whether they want kids, don't, or are ambivalent – an in-one-place, balanced look at myths, truths, pros, cons, and rarely-considered points for an informed decision. It also, perhaps most importantly, offers comforting reminders that there is no right or wrong, no matter what Mom says.
"So When are You Having Kids?" is like having a big sister to bounce ideas with, or a break-out session in your living room. It's like asking Baby Maybe questions you didn't know you had. It's help when you need it in that department.
The Blade may receive commissions from qualifying purchases made via this post.
Hoover is a conflicted, flawed human in new biography
'G-Man' explores how he created an unrivaled personal fiefdom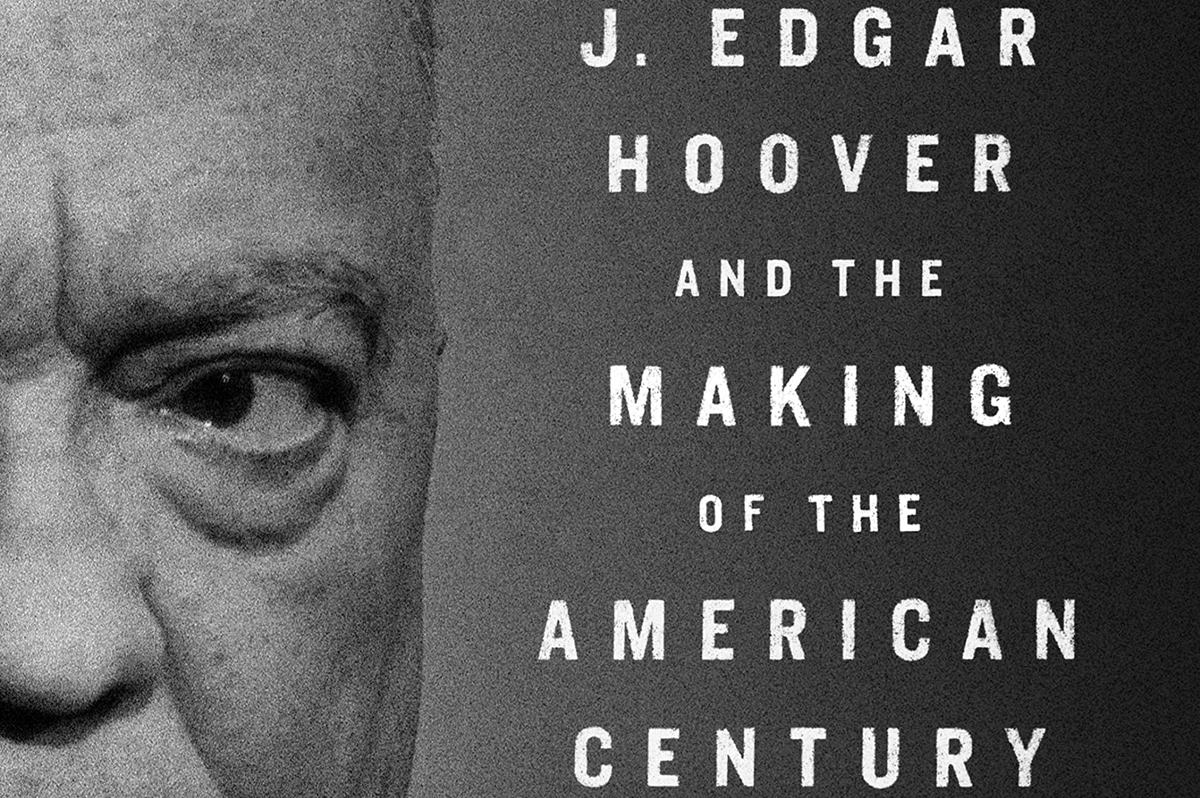 'G-Man: J. Edgar Hoover and the Making of the American Century'
By Beverly Gage
c.2022, Viking
$45/837 pages
"We're sorry we can't be in the front row to hiss — no kiss you," two fans wrote in a telegram to Ethel Merman in the 1930s when they couldn't make the opening of one of her shows.
The Merman friends were J. Edgar Hoover and his "right-hand man" Clyde Tolson.
"G-Man: J. Edgar Hoover and the Making of the American Century" by Yale historian Beverly Gage is the first biography of Hoover to appear in 30 years. Gage has done the unimaginable. She makes you want to read about J. Edgar Hoover. "G-Man" won't make you wish you were one of Hoover's BFFs. It'll compel you to see Hoover, not as a villainous caricature, but as a conflicted, flawed human being.

"G-Man" is not only a fascinating bio of Hoover, who directed the FBI from 1924 until the day he died on May 2, 1972 at age 77. It's a page-turning history of the United States in the 20th century.
Hoover, who played a key role in the "lavender scare" of the 1950s, hated and harassed Martin Luther King, Jr. and engaged in an anti-Communist crusade, has "emerged," Gage writes, "as one of history's great villains, perhaps the most universally reviled American political figure of the twentieth century."
In "G-Man," Gates, drawing on recently released files, tells the story of how Hoover came to power and used the tools of the "administrative state," to, as Gage writes, "create a personal fiefdom unrivaled in U.S. history."
But, Gage makes clear, it's a misreading of American history to think that Hoover was a lone, evil rouge.
During his time as FBI director, Hoover had the support of eight presidents (four Democrats and four Republicans) and of Congress. Gage documents how much of the American public, for most of Hoover's 48 years as FBI director, shared his racist, homophobic and rabidly anti-Communist views.
Hoover, a life-long D.C. resident, "embodied conservative values ranging from anti-Communism to white supremacy to a crusading and politicized interpretation of Christianity," Gage writes.
"Far from making him a public scourge," she adds, "these two aspects of his life garnered him the admiration of millions of Americans, including many of the country's leading politicians, for most of his career."
Hoover never openly identified as gay. He sent FBI agents out to warn anyone gossiping that he was gay to stop spreading rumors. Once, Hoover learned a D.C. bakery employee had said he'd "heard the director is a queer,'" Gage reports. Hoover dispatched FBI agents, Gage writes, "to threaten and intimidate him into silence."
There's no evidence of Hoover having sex with another man. A story (told in an earlier bio) of Hoover wearing a dress at a gathering lacks credibility, Gage says. Because the woman who told the anecdote had been arrested for perjury.
But, using sources that weren't available to previous biographers, Gage argues persuasively that Hoover and Tolson were for decades what we would call, today, a same-sex couple.
Beginning in 1935, Hoover and Tolson plunged into a whirl of nightlife – going to nightclubs and hanging with celebrities, Gage reports.
Hoover kept some things about his relationship with Tolson private, Gage writes, "yet what is most striking about their budding relationship is not its furtive quality but its openness, vitality, and broad social acceptance."
Hoover and Tolson vacationed together yearly in Florida and California.
Officially, their friends and colleagues, said the couple was "too masculine" to be queer, Gage writes, "reflecting a mid-century view of male homosexuality as something for 'sissies' and outliers."
But, "Everybody knew about J. Edgar Hoover," Gage reports Ethel Merman recalled decades later of Hoover in the 1930s. "A lot of people have always been homosexual. To each his own."
Neither Tolson or Hoover married or thought about marrying a woman. When Hoover died, he left most of his estate to Tolson. We don't know what they did in the bedroom, Gage says, but Hoover and Tolson behaved like spouses.
Unfortunately, Hoover's feelings for Tolson didn't stop him from playing a crucial part in the "lavender scare" or from having the FBI monitor the D.C. chapter of the Mattachine Society.
"G-Man" documents Hoover's racism in sobering detail. Gates doesn't downplay Hoover's racism, role in the 1919 or 1950s red scare; lavender scare; or harassment of Vietnam war protesters.
In "G-Man," Gage helps us understand how Hoover's views were formed: from his shame at having a mentally ill father to the "muscular, masculine" Christianity of his childhood to his life-long connection to Kappa Alpha, a racist George Washington University fraternity that believed in the "Lost Cause" of the South.
"G-Man"is an illuminating and engrossing read – with movie stars, history, gangsters and a humanized villain.
The Blade may receive commissions from qualifying purchases made via this post.