LGBT issues discussed at first-of-its-kind U.N. meeting
Funders of global gay initiatives met in NYC, Kerry signs onto declaration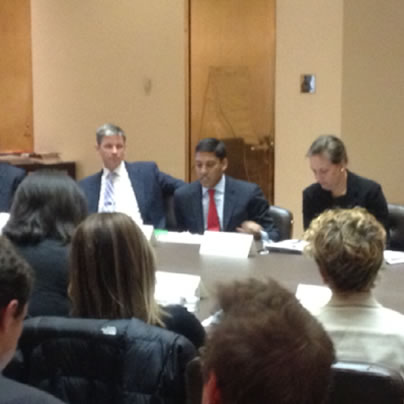 USAID, the Swedish International Development Corporation Agency (SIDA,) the Astraea Lesbian Foundation for Justice and the Ford Foundation on Tuesday hosted a meeting of funders of global LGBT advocacy efforts.
USAID Administrator Rajiv Shah, SIDA Director General Charlotte Petri Gornitzka and former Planet Out CEO Megan Smith, who is now vice president of Google[x], attended the gathering alongside high level officials from Austria, Denmark, Finland, Norway, Swedish, the United Kingdom, the U.N. Development Program, the State Department and the World Bank.
Representatives from the American Jewish World Service, the Arcus Foundation, the Fund for Global Rights, the Gay & Lesbian Victory Institute, the Dutch foundation Mama Cash, the National Gay and Lesbian Chamber of Commerce, the Open Society Foundation and the Swedish Federation for Lesbian, Gay, Bisexual and Transgender Rights are among the other groups that took part in the meeting. Organizers said it drew 85 percent of groups around that contribute to global LGBT efforts.
"It was a seminal moment in history because it is the first global meeting where public and private donors for LGBT equality came together to discuss priorities, programs and potential collaboration for ways forward," senior USAID advisor Claire Lucas told the Washington Blade on Friday.
USAID in April announced the LGBT Global Development Partnership with the Gay & Lesbian Victory Institute, (SIDA) and other groups will contribute $11 million over the next four years to advocacy groups in Honduras and other developing countries. The initiative's first two trainings took place in the Colombian cities of Cartagena and Bogotá late last month and in the spring respectively.
Denis Dison of the Gay and Lesbian Victory Institute added his organization remains "proud" to "partner in this work" with USAID and Astraea as he discussed Tuesday's meeting with the Blade.
"This meeting was an important step in recognizing the truly global effort to advance LGBT human rights, and the leadership role now being played by the U.S. is a remarkable turnaround from just a few years ago," he said.
Funders of global LGBT initiatives met in New York two days before Secretary of State John Kerry and representatives from 10 countries issued a declaration that calls for an end to anti-LGBT violence and discrimination.
Members of the LGBT Core Group at U.N. that includes the European Union High Representative for Foreign Affairs and Security Policy Catherine Ashton and ministers from Argentina, Brazil, Croatia, El Salvador, France, Israel, Japan, the Netherlands, New Zealand and Norway declared their "strong and determined commitment to eliminating violence and discrimination against individuals based on their sexual orientation and gender identity."
"We reaffirm our conviction that human rights are the birthright of every human being," the statement reads. "Those who are lesbian, gay, bisexual and transgender (LGBT) must enjoy the same human rights as everyone else."
Acting Assistant Secretary of State for the Bureau of International Affairs Dean Pittman told the Blade during an interview from New York on Friday the meeting and the declaration underscores the U.N. and the U.S. are committed to "pursuing and advancing LGBT rights around the world."
"Everybody's reinforced the idea that everyone deserves human rights," Pittman said. "It shouldn't be a decision of who you are, who you love, what your gender is."
Pittman further categorized the statement as "really strong, powerful."
"This really has a ripple effect that sort of goes out through LGBT communities around the world who see this as sort of a vote of confidence," he told the Blade. "[It] sort of gives them the ability to go into their own communities with the backing of a global organization like the U.N. to pursue some of these human rights issues in their own countries."
The meeting took place two months after the U.N. officially launched a public campaign that seeks to increase support for LGBT rights around the world. It's been endorsed by singer Ricky Martin and others.
More than 70 countries around the world continue to criminalize consensual same-sex sexual acts in spite of a 2011 resolution in support of LGBT rights the U.N. Human Rights Council passed. Gambian President Yahya Jammeh on Friday said in his speech during the U.N. General Assembly that homosexuality is among the three "biggest threats to human existence" as the Associated Press reported.
85 countries have also backed a U.N. General Assembly declaration in support of LGBT rights.
President Obama earlier this month met with two Russian LGBT rights advocates during the G-20 summit. Both he and Kerry have also criticized Russian President Vladimir Putin over his country's LGBT rights record, which includes a law that bans gay propaganda to minors.
Pittman declined to say whether Kerry discussed Russia's LGBT rights record during his meeting with Russian Foreign Minister Sergei Lavrov on Thursday during the U.N. General Assembly. He said Jessica Stern, executive director of the International Gay and Lesbian Human Rights Commission, briefed Kerry and other ministers on the country's gay propaganda law before they issued their declaration.
"This is an issue we've raised with the Russians at many levels and repeatedly," Pittman told the Blade. "It's obviously unacceptable.
Council for Global Equality Chair Mark Bromley welcomed the meeting and the resolution.
"One would expect Syria and Iran to be on the agenda, but not necessarily human rights for LGBT people," he told the Blade, referring to the U.N. General Assembly. "For a group of committed foreign ministers to come together during this time, including Sec. Kerry, to pledge collective action to respond to human rights abuses directed at LGBT communities worldwide is unprecedented."
Chris Johnson contributed to this article.
Global LGBT advocacy efforts were among the issues discussed during the U.N. General Assembly this week in New York.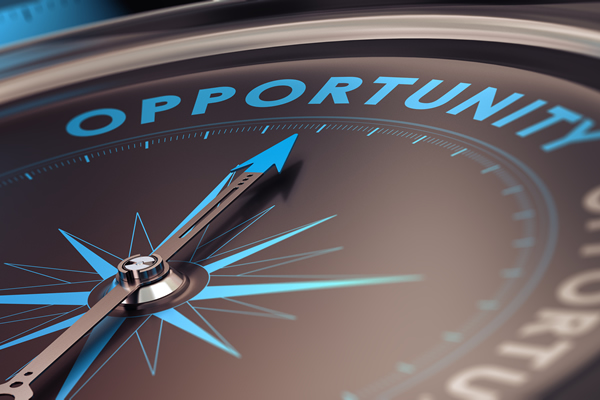 The Comings & Goings column is about sharing the professional successes of our community. We want to recognize those landing new jobs, new clients for their business, joining boards of organizations and other achievements. Please share your successes with us at: [email protected]. 
The Comings & Goings column also invites LGBTQ+ college students to share their successes with us. If you have been elected to a student government position, gotten an exciting internship, or are graduating and beginning your career with a great job, let us know so we can share your success.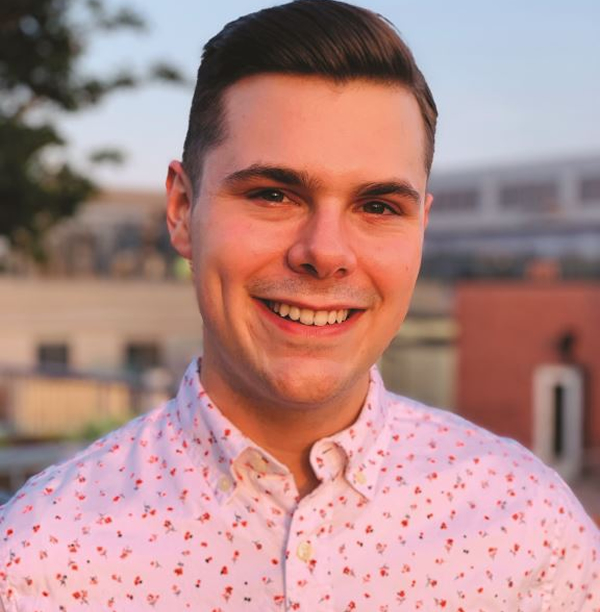 Congratulations to Steven McCarty on being named president of the Kiwanis Club of Washington, D.C. He said, "I'm honored to be installed as the president of the Kiwanis Club of Washington, D.C. and to be able to shepherd our programs and volunteers to impact youth where they are needed most. Our club's new partnership with SMYAL has already turned a portion of their Youth Center in Southeast D.C. into the first Clinical Services Department in the District that offers free and affirming mental healthcare to LGBTQ Youth. As an openly gay man, I'm proud to further our club's mission with radical empathy and inclusion." McCarty has also recently been awarded Kiwanis' highest honor, the George Hixson award.
McCarty is a Technical Program Specialist at stac labs in D.C. He is also founder and campaign manager at Abolish Racism 2020. He worked as a Senior Customer Success Manager, Crowdskout. He was a workplace equality intern at Human Rights Campaign and a summer fellow at Michigan State AFL-CIO, in Lansing, Mich.
McCarty earned his bachelor's in Political Science and Communications Studies at the University of Michigan in Ann Arbor.
Congratulations also to Shin Inouye on his appointment as Executive Vice President of Communications, The Leadership Conference on Civil Rights and Human Rights, The Leadership Conference Education Fund.
Wade Henderson, interim president and CEO of The Leadership Conference and The Education Fund said, "We are thrilled Shin Inouye will be taking on even greater responsibilities on our senior leadership team. His incredible talent and commitment to this organization and our work are truly outstanding, and his strategic leadership will no doubt continue moving us forward in the fight to protect and advance civil and human rights."
Inouye has held a number of positions with the organization including Managing Director of Communications. Inouye also held a number of high-level positions in the Obama administration, including Press Secretary and Acting Senior Adviser for Intergovernmental and External Affairs, Department of Homeland Security, U.S. Citizenship and Immigration Services; Adviser for Intergovernmental and External Affairs, Executive Office of the President; White House Office of Communications: Director of Specialty Media; and served as an authorized spokesperson for the Obama Inaugural Committee, with a focus on specialty media outlets, including LGBTQ, AAPI, Native American, Youth/College, Faith, and Jewish press. Prior to that Inouye was Communications Director in the Office of Congressman Jerrold Nadler (N.Y.) and has also worked for the ACLU and as a summer intern with the American Chamber of Commerce in Japan.
Inouye received a number of honors including being named One of 25 "LGBTI next generation leaders to watch" by Out in National Security and the Atlantic Council; and One of "40 Asian American Pacific Islander National Security & Foreign Policy Next Generation Leaders" by New America and the Diversity in National Security Network.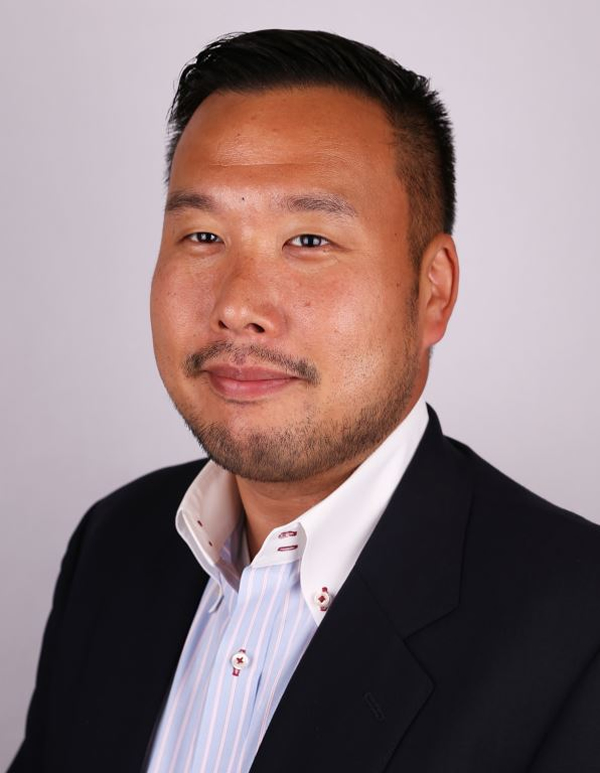 Petition urges White House to develop plan to protect LGBTQ Afghans
Taliban regained control of country on Aug. 15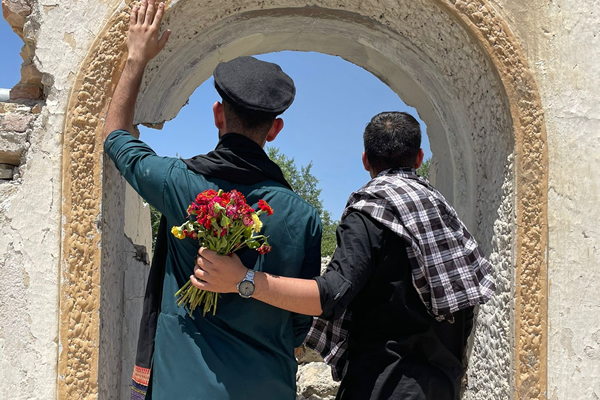 More than 10,000 people have signed a petition that urges the Biden administration to do more to help LGBTQ Afghans who remain in Afghanistan after the Taliban regained control of the country.
The Human Rights Campaign; the Council for Global Equality; Immigration Equality; Rainbow Railroad; the Organization for Refuge, Asylum and Migration and the International Refugee Assistance Project on Friday presented to the White House the petition that urges the administration to adopt "a 10-point action plan … to expedite and ease the refugee and asylum process for LGBTQI Afghans."
The same six groups last month urged the Biden administration to adopt a plan that would "prioritize the evacuation and resettlement of vulnerable refugee populations, including LGBTQI people, and ensure that any transitory stay in a third country is indeed temporary by expediting refugee processing." The groups, among other things, asked the White House to "speak out forcefully against human rights abuses by the new Taliban regime and any increased targeting of vulnerable communities, including LGBTQI people, and use existing mechanisms to sanction and hold accountable perpetrators of human rights abuse."
The Taliban entered Kabul, the Afghan capital, on Aug. 15 and regained control of the country.
A Taliban judge in July said the group would once again execute people if it were to return to power in Afghanistan.
Rainbow Railroad and Immigration Equality are among the other groups that have continued their efforts to evacuate LGBTQ Afghans since American troops completed their withdrawal from the country on Aug. 30. Some of the 50 Afghan human rights activists who Taylor Hirschberg, a researcher at the Columbia Mailman School of Public Health who is also a Hearst Foundation scholar, has been able to help leave the country are LGBTQ.
"We reiterate our call for President Biden to adopt the 10-point policy plan which will expedite and ease the refugee process for LGBTQI Afghans," said Human Rights Campaign Senior Vice President for Policy and Political Affairs JoDee Winterhof in a press release. "The 10,000+ people who signed our petition have demonstrated that they want the United States, long a beacon of refuge for those fleeing persecution, to take action to protect LGBTQI Afghans—a vulnerable group who risk oppression, even death, simply for who they are or who they love. Now is the time for action."
VIDEO: Utah deal promoted as national model for LGBTQ rights, religious liberty
Data finds state has 2nd highest support for LGBTQ rights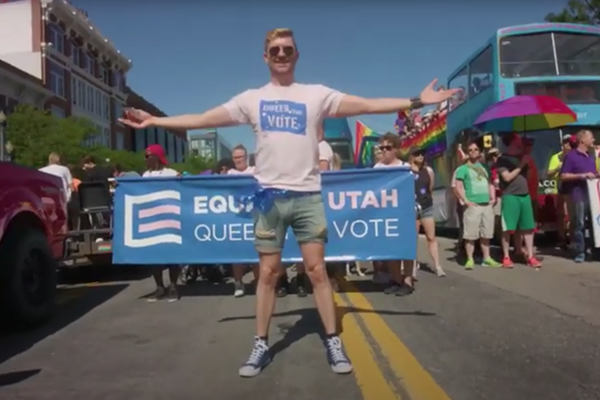 A new video from the premier LGBTQ group in Utah, challenging the idea LGBTQ rights must be at odds with religious liberty, promotes an agreement reached in the state as a potential model to achieve a long sought-after update to civil rights law at the federal level.
The video, published Friday by Equality Utah, focuses on a 2015 agreement in Utah between the supporters of LGBTQ rights and the Mormon Church to enact a compromise acceptable to both sides. The agreement by those two sides led to an LGBTQ civil rights law in the state, which has Republican control of the state legislature and the governor's mansion.
Troy Williams, executive director of Equality Utah, says in the video dialogue is key to achieving meaningful success, whether its among the people of Utah, a state legislature or lawmakers in Congress.
"When you are working with LGBT rights in a state like Utah, and you want to advance legal equality, you can't do it without working with Republicans, with conservative, with people of faith," Williams says.
Williams, speaking with the Washington Blade over a Zoom call, said the main audience for the video is people on "the center right and the center left" willing to listen to other side when it comes to LGBTQ rights and religious liberty.
"People that have the courage to reach out to each other, and sit down across from each other and say, 'Hey look, let's hammer this out," Williams said. "That's who my audience is."
Not only did Utah enact non-discrimination protections for LGBTQ people, but the state under a Republican governor administratively banned widely discredited conversion therapy for youth. When lawmakers proposed legislation that would ban transgender youth from competing in school sports, the proposal was scuttled when Gov. Spencer Cox (whom Williams called a "super Mormon") said he'd veto it after it came to his desk.
Marina Gomberg, a former board for Equality Utah, is another voice in the video seeking dispel the narrative religious liberty and LGBTQ rights are in conflict.
"in order to protect LGBTQ people, we don have to deny religious liberty, and in order to provide protections for religious liberties, we don't have to deny LGBTQ people," Gomberg says. "The idea that we do is a fallacy that Utah has dismantled."
In July, new polling demonstrated the surprisingly the Utah, despite being a conservative state, has the second highest percentage of state population in support for non-discrimination protections for LGBTQ people. The data Public Religion Research Institute from 77 percent of Utah residents support LGBTQ people, which is just behind New Hampshire at 81 percent.
Tyler Deaton, senior adviser for the pro-LGBTQ American Unity Fund, said the Utah agreement demonstrates the possibility of reaching an agreement at the federal level once "second order" issues are put into perspective.
"The first order question has to be how are we winning the culture," Deaton said. "Do people even want to pass the bill? And if they do, you then figure out the details."
The American Unity Fund has helped promote as a path forward for LGBTQ non-discrimination at the federal level the Fairness for For All Act, legislation seeking to reach a middle ground on LGBTQ rights and religious freedom. Polling earlier this year found 57 percent of the American public back a bipartisan solution in Congress to advance LGBTQ civil rights.
Supporters of the Equality Act, the more established vehicle for LGBTQ rights before Congress, say the Fairness for For All Act would give too many carve-out for LGBTQ rights in the name of religious freedom. The Equality Act, however, is all but dead in Congress and has shown no movement in the U.S. Senate.
Skeptics of the Utah law would point out the law doesn't address public accommodations, one of the more challenging aspects in the fight for LGBTQ rights and one or remaining gaps in civil rights protections for LGBTQ people in the aftermath of the U.S. Supreme Court's decision last year in Bostock v. Clayton County. As a result, it's perfectly legal in Utah for a business owner to discriminate against LGBTQ coming as patrons.
Williams, however, shrugged off the idea the lack of public accommodations protections in Utah make the agreement in the state makes it any less of a model, making the case the spirit behind the deal is what matters.
"I think copying and pasting Utah's law doesn't work for lots of reasons," Wililams said. "What's most important is a model of collaboration because when you are sitting around the table with each other — Democrats and Republicans, LGBTQ people and people of faith — that's when the transformation happens. That is when the mutual respect is really forged."