Appeals court denies stay on Utah same-sex marriages
Tenth Circuit allows gay nuptials to continue following surprise court ruling
An appellate court on Sunday rejected at this time Utah state officials' request for a stay on same-sex marriages within the state, allowing the weddings to continue following a district court ruling last week instituting marriage equality.
In a two-page order, U.S. Circuit Judges Jerome Holmes and Robert Bacharach deny the state's request for an emergency stay as a district court considers on its own stay of the marriages, saying the state hasn't addressed the necessary factors.
"Because the motion before us does not meet the requirements of the Federal or local appellate rules governing a request for a stay, we deny the motion," the judges write.
However, the court says it would consider a stay on the marriages at a later time if state officials — Gov. Gary Herbert and Acting Attorney General Brian Tarbet — refile their request and meet the requirements.
State officials had filed both a request for a stay with the district court that instituted marriage equality and an emergency request for a stay before the Tenth Circuit.
In response, U.S. District Judge Robert Shelby has set a hearing Monday on whether he'll stay his surprise decision last week instituting marriage equality throughout Utah.
Also on Sunday, attorneys for same-sex couples filed before the district court a response to state officials' request for a stay, saying Shelby shouldn't halt the same-sex marriages because such action would cause "irreparable harm."
"The State Defendants do not have a likelihood of succeeding on appeal and a stay would not serve the public interest," the brief states. "Plaintiffs would suffer numerous hardships of constitutional magnitude if a stay were to be issued, while the State Defendants have not shown how they would suffer in any meaningful way if the Order were enforced."
Out in the World: LGBTQ news from Europe and Asia
Malaysian prime minister reiterated opposition to LGBTQ rights at UN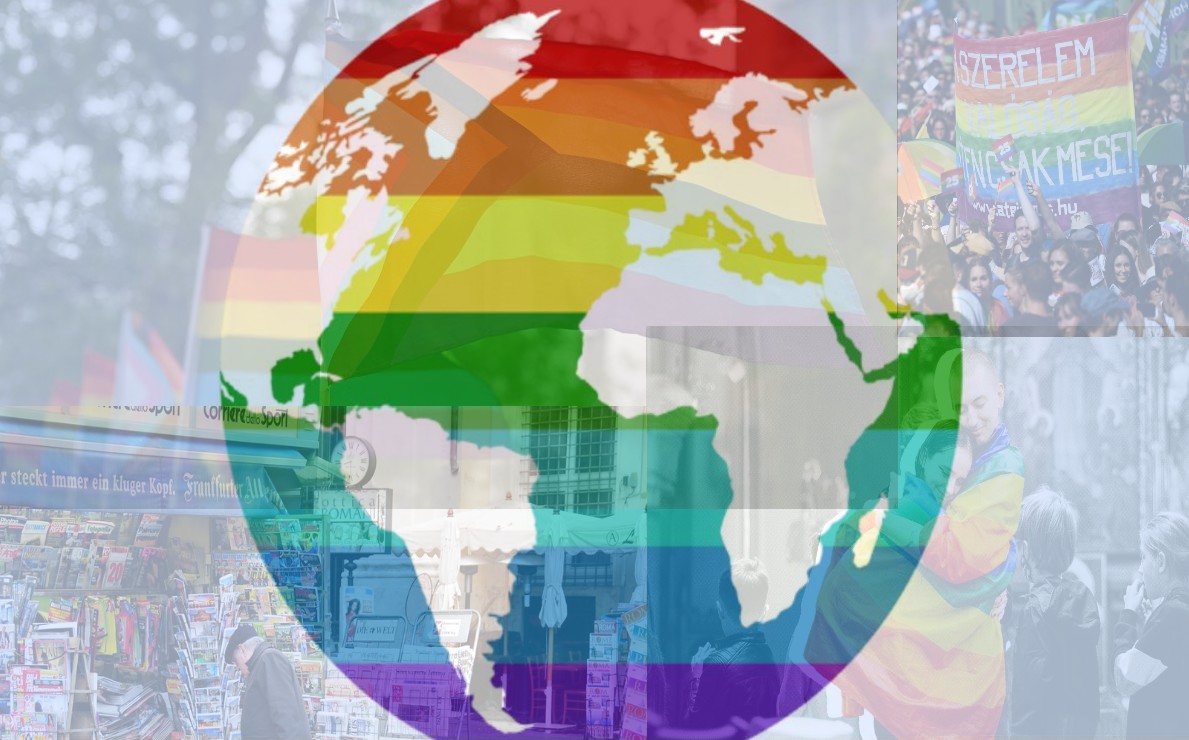 AUSTRALIA
A group has petitioned the Australian Human Rights Commission for an exemption to hold 'Lesbians Born Female only' events that exclude transgender people at the Victorian Pride Center for the next five years.
Lesbian Action Group Melbourne, wrote in their petition to apply for the exemption that the group, exclude "heterosexual, bisexual and gay males, heterosexual and bisexual females, transgender people and queer plus people."
The Sydney Star Observer, Australia's largest LGBTQ media outlet, reported that the event would be held to celebrate International Lesbian Day at the Victorian Pride Center on Oct. 15, 2023.
Under Australian codes the AHRC is empowered under Section 44 of the Sex Discrimination Act of 1984 (Cth) to grant temporary exemptions for up to five years from the provisions of the anti-discrimination law.
According to the Star-Observer, the group said it was set up to promote and organize events for "lesbian born females "without the fear of being hauled before the Victorian Civil and Administrative Tribunal, as we have in the past and told our exclusive lesbian born female events are illegal and having to cancel them." 
The group claimed that over the past two decades, they were able to "organize and hold private lesbian meetings and gatherings over these past 20 years to avoid any more challenges by the transgender community." The application then went on to allege that "lesbians who publicly speak out about lesbian rights are also sacked from their jobs, ridiculed and threatened with all kinds of abuse."
Basketball star suspended over anti-gay remarks
Australian NBL professional basketball star Corey Webster was suspended for two games after he posted homophobic remarks to his X/Twitter social media account. In the now deleted tweets, Webster replying to a post that asked: "What's the first thing that comes to mind when you see this flag," accompanied by the LGBTQ Rainbow Pride flag," said: "mental illness."
After Perth Wildcats fans and followers started calling out him for the blatant homophobia Webster posted a follow-up that read in all caps: "PROTECT THE CHILDREN," and put his social media profile on private.
The team reacted issuing an apology and also released an apology from Webster. In his statement the player said:
"While it certainly wasn't my intent, I understand the hurt my comments have caused and I am sincerely sorry for this. It wasn't how I intended my comments to be perceived and I will take a break from social media and use that time to better educate myself on the impact comments such as this can make on individuals I may have offended."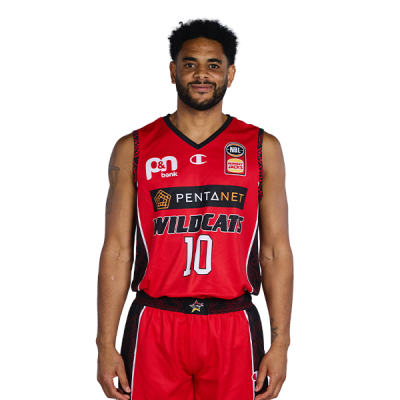 Perth Wildcats team owner Richard Simkiss said: "We are really disappointed in these comments and have made this clear to Corey. They don't reflect our values, and we have committed to working with Corey to help educate him about the harm such comments can bring. As a community driven club, we stand for inclusiveness and have strongly supported the NBL's Pride Round. We look forward to promoting this initiative again in the upcoming season. Our values are clear — we want to bring people together in a positive way and we understand our responsibility as leaders in the community to live these values both on and off the court."
VIETNAM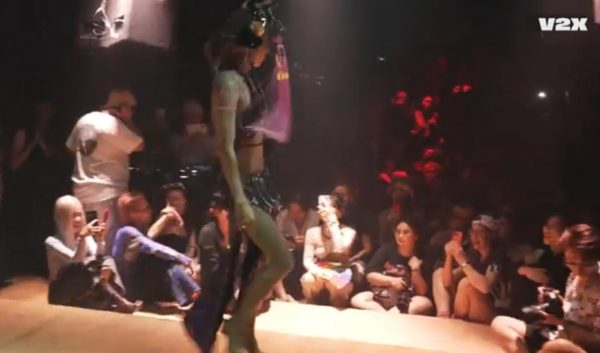 A decidedly queer subculture import from the U.S. that gained rapid popularity this vibrant southern Vietnamese metropolis is providing a safe haven for gay and trans youth. 
Al Jazeera contributor Xuan-Tung Le reported during a recent event, a catwalk for would-be models with fiery dance-off battles, as well as an emotional celebration of kinship between Vietnam's queer people — all rolled into a single evening of deep connections for trans people especially.
Le notes that not to be confused with ballroom dancing, which evolved from the heterosexual courtship tradition of European aristocrats, ballroom culture emerged in the 1960s among marginalized Black and Latino queer people in the U.S.
Gathering at a "ball" function, queer people "walk" to show off their talents in dancing, lip-syncing, performing and catwalk modelling as a way to both compete on the night and, more broadly, transcend the everyday realities of gender identities, occupational roles and social status assigned in society.
Viral videos of voguing battles have also been helped by the digital power of YouTube and TikTok algorithms, giving people around the world access to the dance form Le added.
"Ballroom is more than dancing," Minerva Sun Mizrahi, using a stage name preferring that their real name not be used, told Al Jazeera.
"Here, people can vogue, do runway walk, or simply look and act straight-passing — all are considered talents," Minerva said.
"It is a space to empower queer people."
Another queer performer told Al Jazeera that social acceptance of transgender people also lags behind in Vietnam, even in Saigon where gay men and women enjoy relative acceptance in society. Naomi Sun, also using a preferred stage name, told Al Jazeera: "That is why ballroom events are so unique, as they are one of the few safe spaces in Saigon where trans women can just 'let loose and have fun,'" Sun said.
"You don't have to do anything to your body or take hormones; just dress up as a fem queen [which is the ballroom slang for a trans woman], go there, and live your dream as a fem queen," she said. "It's fine! That's how ballroom is."
Related: Vietnam's "ballroom" culture: A safe space to celebrate trans people (link)
MALAYSIA
In an interview with CNN's Christiane Amanpour, Malaysia's Prime Minister Anwar Ibrahim says Malaysia will never recognize LGBTQ rights. Recently prison sentences were threatened for selling rainbow watches. "I wouldn't defend that," Ibrahim told the veteran journalist. He says he'd like to see things change, but must respect the consensus of the people.
Anwar said that as prime minister, he has to respect the consensus of Malaysians and that they do not accept public displays of LGBTQ (people and issues.) "The Muslims, non-Muslims, Christians, Hindus or Buddhists, they have a consensus in the country. They do not accept this (LGBTQ+)," he said. However, he said while there is a need to exercise some degree of tolerance, harassment has to be avoided.
UNITED KINGDOM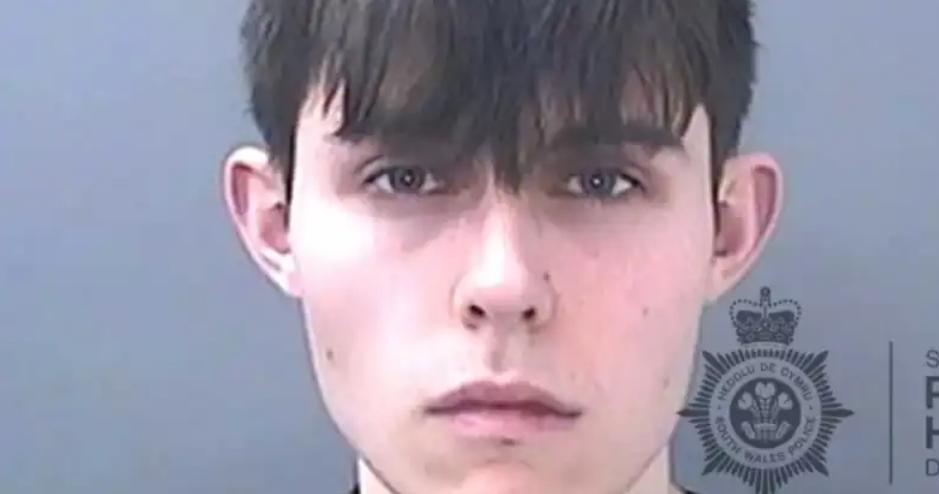 A 17-year-old teenage boy from South Wales has been publicly named after being convicted and sentenced on Sept. 21, for a homophobic and racist vandalism crime spree in South Wales and Cardiff.
Haynes and a second 15-year-old male accomplice carried out several racially and homophobically charged counts of criminal damage across South Wales, including extremist Nazi graffiti on a Windrush mural in Port Talbot where the teen was living at the time.
British LGBTQ media outlet PinkNewsUK reported that just hours after the mural, depicting local beloved nurse Donna Campbell and her mother Lydie, was complete, it was daubed with swastikas, the words "Nazi zone," and a racial slur.
The presiding justice, Jeremy Baker, sent the teen to jail for one year and seven months and ordered the former Royal Air Force Cadet to an additional one year's probation.
According to Sky News, Counter terrorism police in Wales last year began investigating the two teenagers in connection with "several offenses of racially and homophobically aggravated criminal damage."
A smoke bomb was also rolled into the Queer Emporium, an LGBTQ business in Cardiff city center.
The 15-year-old, from Tonyrefail, South Wales, appeared at Cardiff Youth Court and pleaded guilty on Aug. 15 to one charge of criminal damage and four charges of racially aggravated criminal damage. He was given community service for one year, and probation for two additional years and ordered to pay £100 ($122.42) compensation to the Queer Emporium.
In the case of Hayes, Baker said the teen had "essentially became self-radicalized" and held "entrenched" racist, antisemitic and homophobic views.
"I am satisfied that not only did you hold entrenched racist, antisemitic and homophobic views at the time of the commission of these offenses, but that these are views which you have not genuinely disavowed," the judge told him at his sentencing. "It is apparent that you were not someone who limited your behavior to the expression of your views online, but were prepared to put some of those views into action," he added.
The judge also noted, "It is of particular concern that not only had you asserted that one of your goals in life was to kill someone … but you had already carried out research as to the availability of one of the components for constructing a gun."
According to Counter Terrorism Policing Wales Detective Chief Inspector Andrew Williams who spoke at the sentencing:
"For the older boy in particular, it became evident that he was also involved in the online distribution of extreme right-wing material, which clearly fell into the space governed by terrorism legislation," he said.
"The offences were particularly abhorrent in nature and understandably caused upset to many people, both within the communities the boys targeted, and beyond.
"The sentencing today concludes the investigation and enables professionals to work intensively with them in the hope that they can lead far more productive lives in their respective futures."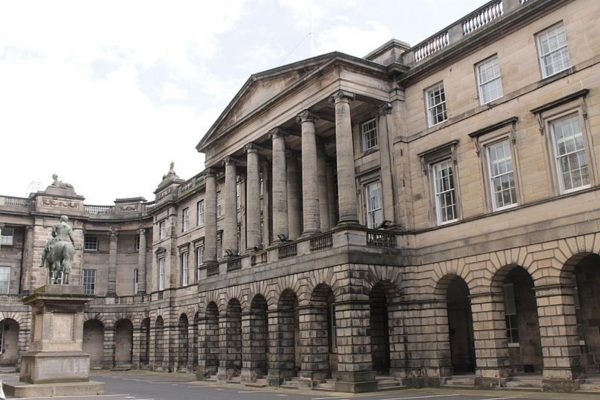 The court battle over to overturn the UK Secretary of State for Scotland Alister Jack's veto block of the Gender Recognition Reform ended this week with a ruling by Judge Lady Shona Haldane of the Court of Session in Edinburgh not expected for "some time" according to a statement from the court.
Haldane said after the judicial review concluded a day earlier than expected — that she will take "some time" to reach her decision on the matter. She added she write her opinion following what she described as a "unique, very interesting and challenging case."
The Gender Recognition Reform bill introduced by the Scottish government to Parliament last spring was passed in a final 86-39 vote days before this past Christmas 2022. The sweeping reform bill modifies the Gender Recognition Act, signed into law in 2004, by allowing trans Scots to gain legal recognition without the need for a medical diagnosis.
The measure further stipulates that age limit for legal recognition is lowered to 16.
Jack had released a statement indicating that with the backing of 10 Downing St., he would use a Section 35 order under the Scotland Act to block the king's signature which is referred to as royal assent.
Under Section 35 of the Scotland Act, UK ministers can stop a bill getting royal assent. Jack can do so if he is of the opinion that a Scottish Parliament bill would modify laws reserved to Westminster and have an "adverse effect" on how those laws apply.
PinkNewsUK reported the legislation itself was not discussed, with the case instead focusing on whether or not the Jack had the legal right to veto the bill.
Whoever loses the case, when Haldane issues her ruling, will have the right to appeal the outcome at the Court of Session Inner House. Whoever loses that appeal will have the option to take the case to the Supreme Court in London.
This means, regardless of the result, the political and legal battle could go on for months, or even years.
Additional reporting from the Star Observer, Al Jazeera, CNN, Sky News and PinkNewsUK
Activists, policy makers mark Celebrate Bisexual Day in D.C.
BiPlus Organizing US hosted event at HRC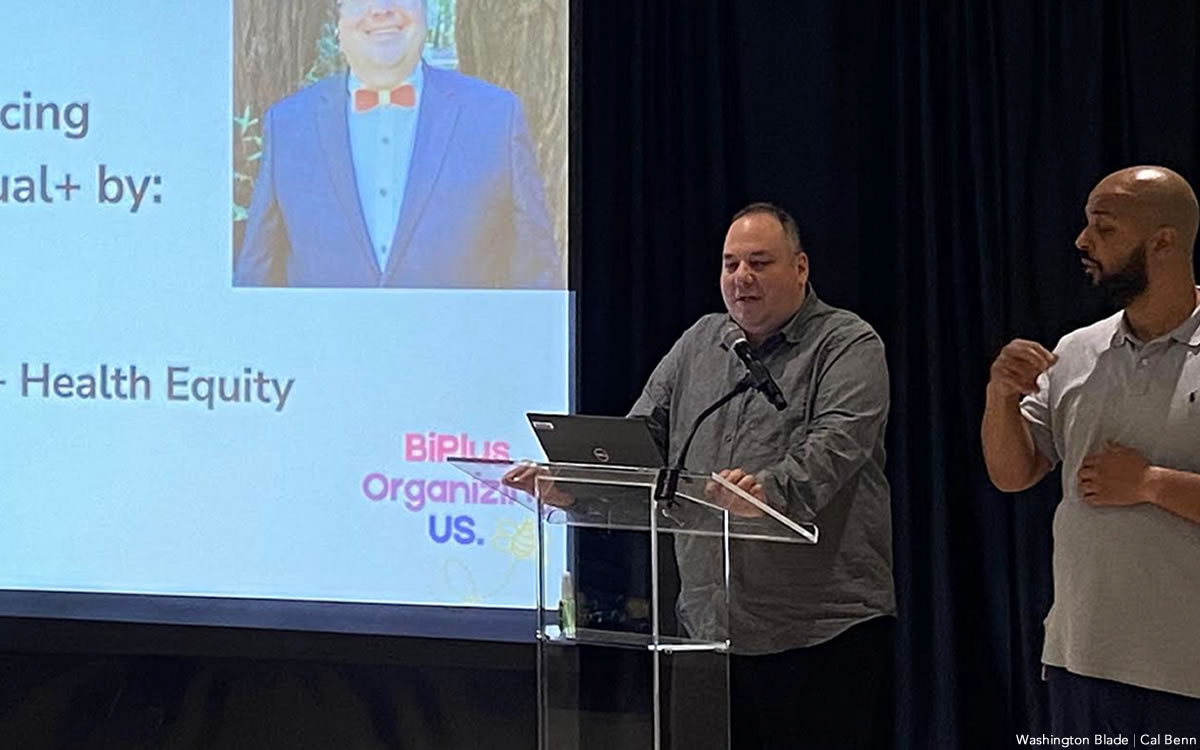 BiPlus Organizing US on Saturday hosted a Celebrate Bisexual Day event at the Human Rights Campaign.
Fiona Dawson, co-founder of BiPlus Organizing US, and Mélanie Snail, committee member of the organization, emceed the event. HRC Senior Vice President of Diversity, Equity, Inclusion and Belonging Rebecca Hershey welcomed attendees.
Heyshey discussed her journey as a bisexual, mixed race, Jewish woman. Hershey paraphrased Adrienne Maree Brown, stating "change is coming, we are creating change."
PFLAG Learning and Inclusion Manager Mackenzie Harte gave a presentation on the history of bisexual identities, defined terms surrounding gender and sexuality and went over statistics of discrimination and health disparities that bisexual individuals face.
Harte's presentation noted 48 percent of bisexual individuals reported an annual income of less than $30,000, compared to 30 percent of gay men, 39 percent of lesbians and 28 percent of all adults in the U.S.
Harte went on to say 28 percent of bisexual students report having attempted suicide; and bisexual people have a higher risk of mood disorders, substance abuse and mental illness than their lesbian, gay, or straight cohorts. Bisexual people of all genders face higher rates of sexual assault than those same peers. One reason for these statistics is isolation: 39 percent of bisexual men and 33 percent of bisexual women report not being out to any health care provider, and only 44 percent of bisexual youth report having an adult they could turn to if they were sad.
Harte also spoke about the Bisexual Manifesto, which the Bay Area Bisexual Network wrote in 1990.
"The bisexual manifesto very intentionally was not binary," Harte said.
They said the text works against the stigma and stereotypes that claim bisexuality is confined to "male, female." 
Tania Israel, a bisexual advocate and psychology professor at the University of California, Santa Barbara, shared some of her bisexual haikus, which she calls, "bikus."
Dawson moderated the next panel.
Panelists included Nicole Holmes, a bisexual advocate and public health professional, National Center for Transgender Equality Communications Director Leroy Thomas and NCTE Policy Counsel Kris Tassone.
The panel talked about how shame and stigma drive the statistics that negatively impact the bisexual community. Another word that came up as a driving force was "intersectionality."
Holmes said that when it comes to intersectionality, it's important to not just "list identities," but to look deep into "the purpose behind why we are talking about intersectional identities" in the first place.
Adrian Shanker, senior advisor on LGBTQ+ Health Equity for the U.S. Department of Health and Human Services, spoke about health equity for the bisexual community.
"Striving for health equity remains a core priority. It also remains an unmet dream," said Shanker. "Queer people have always had to be our own health advocates." While health equity may not be here yet, Shanker says there is much in the works for the LGBTQ community, bisexuals specifically.
Shanker cited a National Cancer Institute funding opportunity that invites research proposals to cancer care for sexual and gender minorities, stating bisexual specific proposals are welcome. The impending potential government shutdown may postpone it.
The Biden-Harris administration is also working to ban so-called conversion therapy at the federal level. Additionally, 988, the national suicide prevention hotline, began a program to offer specialized support for LGBTQ youth and young adults last year.
Shanker said bisexual people should prioritize preventative screenings for skin cancer, oral cancer, lung cancer, regular cervical and anal pap tests, mammograms, prostate exams and colonoscopies.
"If you have a body part, get it screened," said Shanker.
Megan Townsend, senior director of entertainment research and analysis for the GLAAD Media Institute, did a presentation on bisexual representation in the media and opportunities for advancement.
 "I want to see bi+/pan colors displayed on the White House," said Dawson. "I want every national LGBTQIA+ organization to be talking about us, to put our concerns front and center."
The data presented can be found here.
Flight attendants union endorses Sarah McBride
Del. lawmaker would be first transgender member of Congress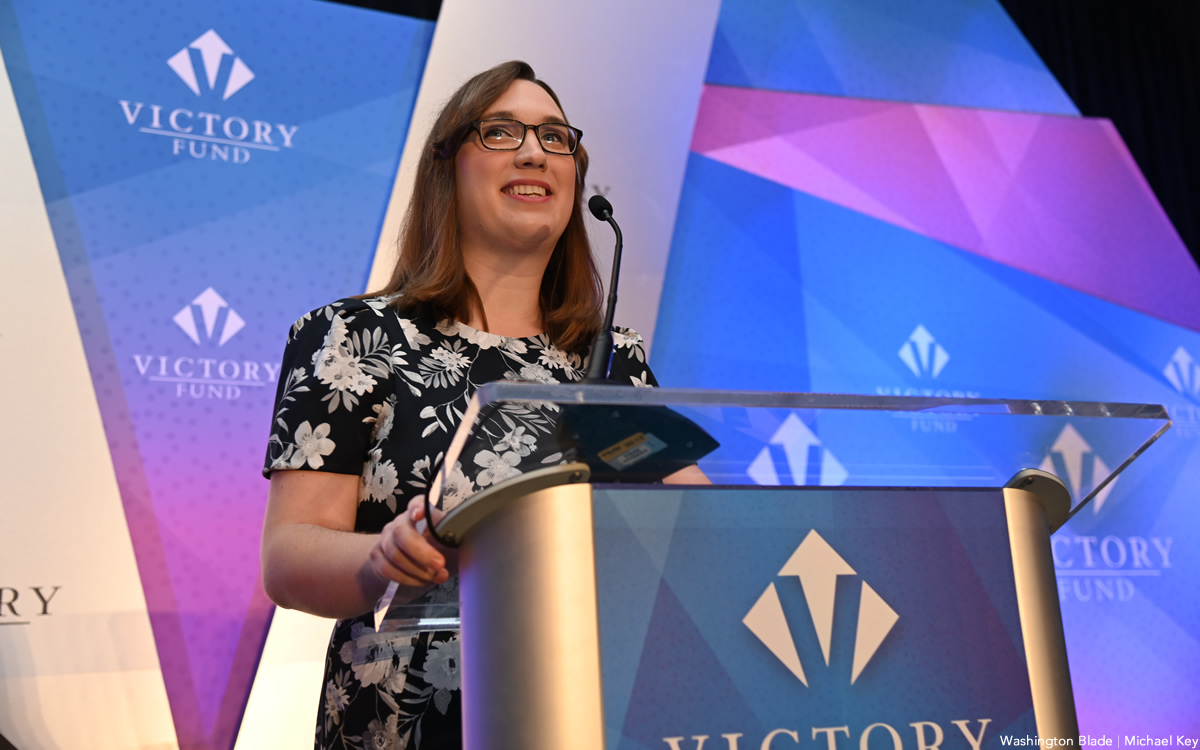 Delaware congressional candidate Sarah McBride has earned the support of the Association of Flight Attendants, the nation's most prominent flight attendant union.
It's the second big labor endorsement for McBride after the United Food and Commercial Workers Local 27's endorsement. The Association of Flight Attendants praised her for spearheading efforts to bring paid family and medical leave to Delaware, which will take effect in 2026.
"Sarah's record in the Delaware Senate shows that she understands how to work collaboratively, build power and make big things happen," the union's president, Sara Nelson, wrote in a press release shared exclusively with the Washington Blade. "That's the kind of leader we need in Congress, and we're proud to endorse her candidacy."
McBride also announced her support for creating a list of abusive passengers and banning them from flying. Each airline has a list of passengers banned from flying, but airlines don't share the lists with each other, though Delta Air Lines has asked them, because of "legal and operational challenges," as a representative for the airline industry trade group Airlines of America told a House committee in September 2021.
"Right now, someone can be violent towards a flight attendant or another passenger and walk directly off of that flight and onto one with a different airline to endanger more people," an Association of Flight Attendants spokesperson wrote in a statement.
The Protection from Abusive Passengers Act would put the Transportation Security Administration in charge of building the database of passengers fined or convicted of abuse and has bipartisan support but has sat idly in committee since March. It failed to pass last year, and civil rights groups including the American Civil Liberties Union have charged that the list would disproportionately target people of color and strip and a better step to reducing hostility would be making flights more comfortable. Reports of defiant and unruly passengers have more than doubled between 2019, before the COVID-19 pandemic, and 2022.
"I thank the Association of Flight Attendants for endorsing our campaign," McBride wrote in the press release. "It's important that we recognize and celebrate the symbiotic relationship between strong, unionized workforces and the continued growth of employers here in our state."
The union representing 50,000 flight attendants across 19 airlines is putting pressure on airlines to grant union demands in contract negotiations. At American Airlines, unionized flight attendants voted to authorize a strike — putting pressure on the airline to accede to its demands. Flight attendants at Alaska Airlines say they are ready to strike but have not voted to authorize one yet. United Airlines flight attendants picketed at 19 airports around the country in August, ratcheting up the pressure.
The union's endorsement adds to a growing list of McBride endorsements, including 21 Delaware legislators, the United Food and Commercial Workers, the Human Rights Campaign, EMILY's List, and Delaware Stonewall PAC. McBride, who would be the first openly transgender politician in Congress, has powerful connections in Washington — including with the White House — and is favored to win Delaware's lone House seat.
A poll commissioned by HRC shows her leading the pack of three candidates vying for the seat — 44 percent of "likely Democratic voters" told pollster company Change Research, which works with liberal organizations. The poll of 531 likely Delaware Democratic primary voters, though, was conducted only online — meaning those with less familiarity or access to the internet may not have been counted — and Change Research's methodology for screening likely voters is unclear. The company also did not provide a breakdown of respondents by age, gender, and race, but says it uses an algorithm to make the results representative.
Nelson said McBride's time in Delaware's state Senate shows her prowess in building power and working collaboratively.
"That's the kind of leader we need in Congress, and we're proud to endorse her candidacy," she wrote.