Marriage and more
A look at the top 10 local news stories of 2013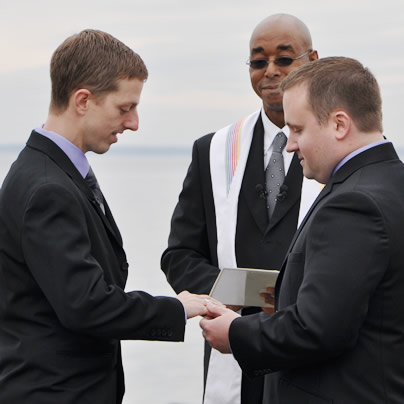 The momentous events of 2013 hit close to home, as marriage equality arrived in Maryland and Delaware. But last year wasn't all about marriage. It was a big year for Democrats in Virginia and a lesbian lawmaker announced a bid for Maryland governor.
Here's a look at the top 10 local news stories of 2013 as chosen by Blade editorial staffers.
#1 Marriage equality comes to Md., Del.
Maryland and Delaware were among the states in which same-sex couples began to legally marry in 2013.
Seven same-sex couples married at Baltimore City Hall on Jan. 1 shortly after Maryland's same-sex marriage law took effect in a ceremony that Baltimore Mayor Stephanie Rawlings-Blake officiated. They include long-time mayoral aide James Scales and his partner, William Tasker.
"New Year's Day will have a new meaning for the hundreds — if not thousands — of couples who will finally have the right to marry the person they love," said Rawlings-Blake.
More than half a dozen same-sex couples exchanged vows at the Black Walnut Point Inn on Tilghman Island in Talbot County on Jan. 1. These include innkeepers Tracy Staples and Bob Zuber who tied the knot almost immediately after the law took effect at midnight.
"I'm very proud of Maryland," Michelle Miller of Stevensville in Queen Anne's County told the Washington Blade on Jan. 1 after she married Nora Clouse at the Black Walnut Point Inn.
Delaware Gov. Jack Markell on May 7 signed his state's same-sex marriage bill into law.
State Sen. Karen Peterson (D-Stanton) came out as a lesbian on the floor of the state Senate while she and her colleagues debated the measure. The New Castle County Democrat and her partner of more than 20 years, Vikki Bandy, on July 1 became the state's first legally married same-sex couple when the couple converted their civil union into a marriage during a ceremony that New Castle County Clerk of the Peace Ken Boulden officiated.
"It's exciting, both historically and personally," Peterson told reporters after she and Bandy exchanged vows inside the New Castle County Clerk of the Peace's office in Wilmington. "I never thought in our lifetimes we would be getting married."
Boulden later on July 1 also officiated Joseph Daigle, II, and Daniel Cote's wedding in Wilmington that Attorney General Beau Biden, New Castle County Executive Tom Gordon and other local and state officials attended.
"Today we are witnesses to a historic event for Delaware and for our community and quite frankly our future," said Biden.
Delaware Family Policy Council President Nicole Theis and Rev. Leonard Klein of the Diocese of Wilmington are among those who testified against the same-sex marriage bill. Members of the Westboro Baptist Church on July 1 protested the law outside the New Castle County Clerk of the Peace's office in Wilmington and at other locations throughout the state.
State Rep. Mike Ramone (R-Middle Run Valley) is the only Republican lawmaker who co-sponsored the measure. John Fluharty, executive director of the Delaware Republican Party, on March 15 came out during an exclusive interview with the Blade at an Equality Delaware fundraiser in Wilmington.
"I'm here this evening because I support marriage equality," said Fluharty. "It's an issue that's of personal importance for me as a gay man."
#2 McAuliffe elected Va. governor
Former Democratic National Committee Chair Terry McAuliffe on Nov. 6 defeated Virginia Attorney General Ken Cuccinelli in the commonwealth's gubernatorial race.
McAuliffe has repeatedly said his first executive order as governor will be to ban discrimination against LGBT state employees. The former DNC chair in February also endorsed marriage rights for same-sex couples.
State Sen. Ralph Northam (D-Norfolk) easily defeated Chesapeake minister E.W. Jackson in the state's lieutenant gubernatorial race. The State Board of Elections on Nov. 25 officially certified state Sen. Mark Herring (D-Loudoun County) as the winner of the race to succeed Cuccinelli as attorney general, but state Sen. Mark Obenshain (R-Harrisonburg) requested a recount because he lost to his Democratic rival by only 165 votes.
Cuccinelli highlighted his opposition to marriage rights for same-sex couples during two debates against McAuliffe that took place in Hot Springs and McLean in July and September respectively. LGBT rights advocates also blasted the outgoing attorney general for appealing a federal appellate court's March ruling that found Virginia's sodomy law unconstitutional.
Jackson faced persistent criticism during the campaign over his previous comments that equated gay men to pedophiles and "very sick people."
"Without exception, the Democratic candidates for statewide office offered unflinching support for marriage equality, a welcoming business climate and respect for a woman's right to choose," said gay state Sen. Adam Ebbin (D-Alexandria) after the election. "The people of Virginia aligned themselves with McAuliffe's and Northam's vision of an inclusive, forward moving commonwealth."
#3 Va. lawmakers confirm gay judge
Virginia lawmakers on Jan. 15 confirmed gay Richmond Circuit Court Judge Tracy Thorne-Begland's judgeship.
The Virginia House of Delegates in May 2012 blocked the former prosecutor's nomination to the Richmond General Court after state Del. Bob Marshall (R-Prince William County) alleged he misrepresented himself when he failed to disclose his sexual orientation when he enlisted in the U.S. Navy in the late 1980s.
Thorne-Begland in 1992 publicly discussed his sexual orientation during an interview on ABC's "Nightline." He unsuccessfully challenged his discharge from the U.S. Navy under the Pentagon's "Don't Ask, Don't Tell" policy then-President Bill Clinton signed into law in 1993.
Thorne-Begland is also a former Equality Virginia board member.
"Equality Virginia is pleased that the House of Delegates could see that Thorne-Begland is a qualified candidate with integrity and a long history of public service," said Equality Virginia Executive Director James Parrish in a statement after lawmakers approved Thorne-Begland's judgeship. "Thorne-Begland has served his country and his city with honor and unquestioned competence first as a Navy pilot and then as a prosecutor."
Thorne-Begland is Virginia's first openly gay judge.
 #4 10 percent of D.C. residents are gay: report
A report released in February by the Gallup polling organization showed that the District of Columbia has the highest percentage of self-identified LGBT residents in the nation in comparison to the 50 states.
Ten percent of 493 D.C. residents who responded to Gallup's daily tracking polls between June 1 and Dec. 30, 2012 identified themselves as lesbian, gay, bisexual or transgender, according to the report. By comparison, 3.3 percent of a sample of 4,195 Maryland residents and 2.9 percent of a sample of 6,323 Virginians identified themselves as LGBT.
The report did not compare D.C. to other cities. Gary Gates of the Williams Institute at the UCLA School of Law, which studies LGBT related demographics, told the Blade the Gallop statistics appeared to be a more accurate snapshot of the country's LGBT population than previous studies.
#5 Mizeur runs for governor in Md.
Maryland state Del. Heather Mizeur (D-Montgomery County) on July 16 officially entered the 2014 gubernatorial campaign.
"I'm running for governor because I love this state and I see limitless possibilities on what we can accomplish together," the Montgomery County Democrat told the Washington Blade before she announced her candidacy. "There are great challenges facing us and also incredible opportunities."
Mizeur last month raised eyebrows when she tapped Rev. Delman Coates of Mount Ennon Baptist Church in Clinton as her running mate. The Prince George's County pastor in 2012 emerged as one of the most prominent supporters of Maryland's same-sex marriage law that voters approved in a referendum.
"I have stood up for justice," said Coates at a Nov. 14 campaign event during which Mizeur officially introduced him as her running mate. "I stand before you today not driven by professional or personal ambition, but by a calling to bring hope to others when they need it the most."
Mizeur will face Lt. Gov. Anthony Brown and Attorney General Doug Gansler in the state Democratic primary in June. She could become the country's first openly gay governor if Maryland voters elect her to succeed Martin O'Malley.
"Diversity is enormously important," Mizeur told the Blade in July. "Not simply to have a gay governor, but to have a governor who can represent the voices of people in communities that have not always had a voice in the process."
#6 Rash of violent incidents in June
Four transgender women, a gay man dressed in drag, and a lesbian were victims of separate violent attacks, including a murder, during the last two weeks of June, prompting LGBT activists to call a "community response" meeting to address the incidents.
Lesbian Malika Stover, 35, of Southeast D.C., was shot to death on June 22 following what police said was an argument with a neighbor that did not appear to be linked to her sexual orientation.
But transgender activist Earline Budd, who organized the meeting, said Stover's slaying stunned people in the LGBT community who knew her.
"This is really putting all of us on edge," she said. "You're seeing all of these incidents happening in such a short period of time."
Police arrested a 23-year-old male suspect for allegedly stabbing transgender woman Bree Wallace, 29, multiple times on June 21 in an abandoned house in Southeast D.C. Police said the incident stemmed from a dispute and did not appear to be a hate crime. In another incident on June 23, gay male drag performer Miles Denaro was beaten and dragged by the hair by two women at the Manny & Olga's pizzeria near 14th and U streets, N.W. in an incident that was captured on video and posted on the Internet. The two women were arrested and pleaded guilty to a charge simple assault.
#7 Trans birth certificate bill hailed  
A bill signed into law by D.C. Mayor Vincent Gray in August that removes obstacles to the process of enabling transgender people to change their birth certificates to reflect their new gender has been hailed as a groundbreaking measure.
Among other things, the new law repealed a provision in an existing law that required transgender individuals to undergo gender reassignment surgery as a condition for obtaining a new birth certificate. Transgender advocates said the surgery was too expensive for many people and medically hazardous to others.
The new law is named the JaParker Deoni Jones Birth Certificate Equality Amendment Act of 2013 in honor of a transgender woman murdered near her home in 2012.
Another key provision in the law requires the D.C. Registrar to issue a new birth certificate designating a new gender for "any individual who provides a written request and a signed statement from a licensed healthcare provider that the individual has undergone a gender transition."
#8 T.H.E. declares bankruptcy
Transgender Health Empowerment, D.C.'s leading transgender services and advocacy organization for nearly 10 years, declared Chapter 11 bankruptcy on July 7. A short time later it discontinued all of its transgender-related programs.
The bankruptcy filing came after the D.C. Department of Health abruptly cut off its funding for T.H.E. when it learned that the IRS placed liens on the organization for its failure to pay more than $260,000 in employee withholding taxes over a period of at least three years. The bankruptcy filing shows that T.H.E.'s total debt comes to more than $560,000.
During a bankruptcy trustee's hearing in August, T.H.E. executive director Anthony Hall said the group's only source of income at the time of the hearing was a city grant calling for the organization to operate a non-LGBT related temporary housing facility for crime victims.
Longtime transgender activist Earline Budd, a former T.H.E. employee and one of its founders, has called on the city to investigate the group's management practices to determine the cause of its financial problems.
#9 Mautner merges with Whitman-Walker
The Mautner Project, a national lesbian health organization based in Washington, D.C. since its founding in 1990, became an arm of D.C.'s Whitman-Walker Health in 2013 in what leaders of both groups called an "historic collaboration."
In a joint statement released in June, the two organizations said the arrangement would bring the Mautner Project's programs and staff under the "umbrella" of Whitman-Walker, an LGBT community health care provider founded in 1978.
Leslie Calman, Mautner Project's executive director at the time the merger was announced, said the joining of the two groups would allow Mautner to "offer more critical services to a greater number of women who need those services throughout the region. It's a natural fit."
Whitman-Walker CEO Don Blanchon said Whitman-Walker had been looking for ways to expand its services to women. He said the Mautner Project's "programs and reach within their community will help us fulfill that mission."
Calman said that in addition to continuing its services for lesbians with serious illnesses such as cancer, the Mautner programs at Whitman-Walker would also continue various illness prevention programs such as cancer screening, smoking cessation and obesity reduction.
#10 Carson steps down as Hopkins speaker
A rising star in the Republican Party stirred controversy by comparing LGBT activism to bestiality and pedophilia, leading him to give up his role as commencement speaker at John Hopkins University.
The former neurosurgeon at Johns Hopkins made the remarks during an appearance on Fox News' Sean Hannity when expressing his opposition to legalizing same-sex marriage.
"And no group, be they gays, be they NAMBLA (North American Man/Boy Love Association,) be they people who believe in bestiality — it doesn't matter what they are — they don't get to change the definition" of marriage, Carson said.
Carson's remarks invoked the ire of students at John Hopkins University, where he was selected to speak as commencement speaker. The organization Media Matters asserted a majority of the graduating class, or around 700 students, called for his ouster. Although sources initially said Carson wouldn't relinquish his speaking role at commencement, Carson eventually indicated he would acquiesce to students' desires and step down as speaker.
But Carson went on to other public appearances, including one later in the year at a venue closer in tune with his views. Carson was among the speakers the anti-gay Family Research Council's Values Voter Summit, where he articulated his opposition to marriage equality.
"We need to recognize that God created the family structure for a reason and marriage is a sacred institution from God himself, and there is no reason that man needs to change the definition of marriage," Carson said.
Va. Senate subcommittee tables anti-transgender student athlete bill
Virginia Beach Republican introduced SB 766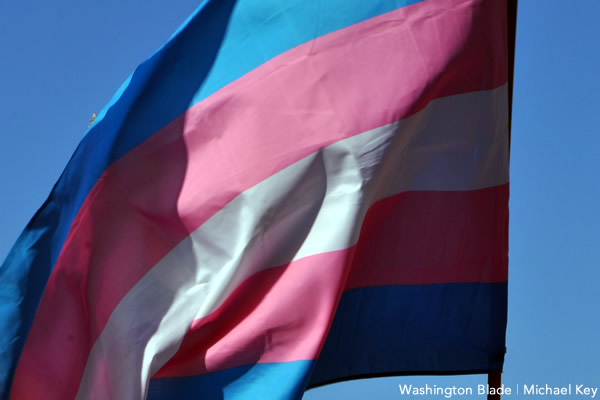 A Virginia Senate subcommittee on Thursday tabled a bill that would have banned transgender students from joining school sports teams that are consistent with their gender identity.
Senate Bill 766, which state Sen. Jennifer Kiggans (R-Virginia Beach) introduced on earlier this month, would have required "each elementary or secondary school or a private school that competes in sponsored athletic events against such public schools to designate athletic teams, whether a school athletic team or an intramural team sponsored by such school, based on biological sex as follows: (i) 'males,' 'men,' or 'boys'; (ii) 'females,' 'women,' or 'girls'; or (iii) 'coed' or 'mixed.'"
"SB 766 (trans sports ban) was passed by indefinitely (it died!) after a long line of speakers testified against it, affirming trans students' rights to participate in sports just like their cisgender peers," tweeted the American Civil Liberties Union of Virginia after the vote. "Trans students belong in sports. Period."
Republican Gov. Glenn Youngkin during his campaign said he does not support allowing trans children to play on sports teams that are consistent with their gender identity.
The General Assembly's 2022 legislative session began on Jan. 12 with Republicans in control of the House of Delegates. Democrats still control the Senate by a 21-19 margin.
A bill that would have eliminated the requirement that school districts implement the Virginia Department of Education's trans and non-binary student guidelines died in a Senate subcommittee on Thursday. The Senate General Laws and Technology on Thursday also tabled a religious freedom measure that would have undermined Virginia's LGBTQ-inclusive nondiscrimination law.
Hyattsville mayor dies by suicide
Kevin Ward and husband adopted son in D.C. in 2012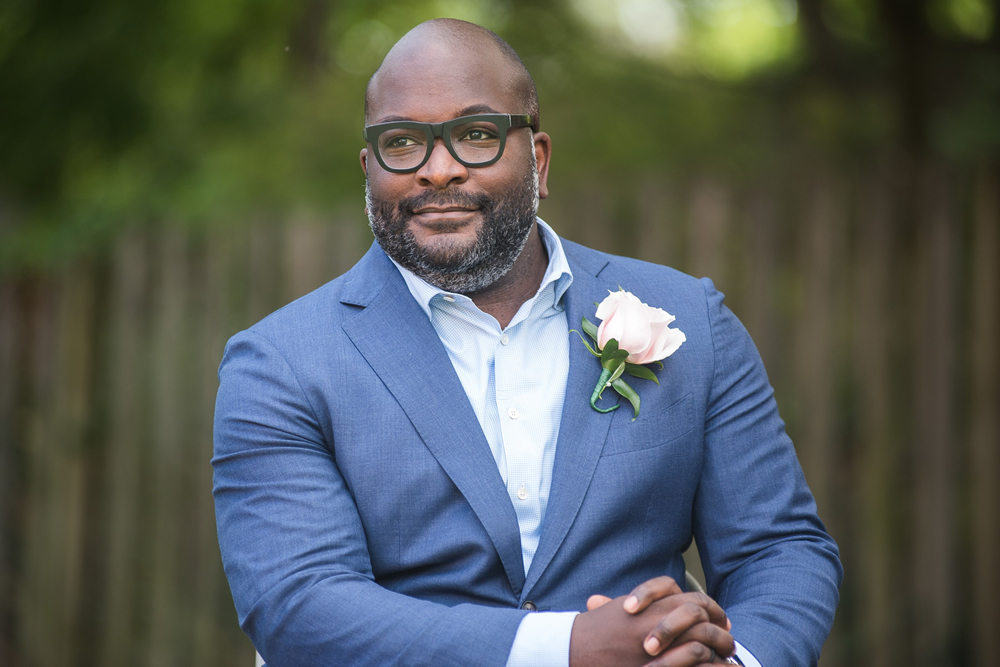 The city of Hyattsville released a statement on Wednesday afternoon announcing that their city's openly gay Mayor Kevin Ward had died one day earlier by an apparent suicide.
"The city of Hyattsville reports with great sadness that our beloved Mayor Kevin Ward passed away yesterday, Jan. 25, from an apparent self-inflicted gunshot wound," the statement says.
"Mayor Ward was a valued and trusted leader and a fierce advocate for all the people of Hyattsville," the statement continues. "We are heartbroken at this loss and extend our deepest sympathy to the mayor's family," it says.
"No further information is available at this time," the statement adds. "Details about services and remembrances will be shared when they are available."
The Washington Post reported that U.S. Park Police disclosed that Ward was found deceased in Fort Marcy Park in McLean, Va., with a "self-inflicted gunshot wound."
Ward, 44, became acting mayor of Hyattsville on Jan. 1, 2021, following the resignation of former Mayor Candace Hollingsworth. He was next in line to become mayor under the city's political system in his then-position as president of the Hyattsville City Council.
He won election to complete the remainder of Hollingsworth's term through 2023 in a May 11, 2021, special election, receiving 57.8 percent of the vote in a three candidate race, according to the Hyattsville election board. His closest opponent, Joseph Solomon, received 31.7 percent of the vote.
Nearby fellow gay mayors — Patrick Wojahn of College Park and Jeffrey Slavin of Somerset — said they got to know Ward through Maryland political circles and thought very highly of him.
"He was insightful, smart and dedicated," Wojahn said. "He always seemed very confident and together as a person. And he had a great sense of humor."
Slavin said he shared that remembrance of Ward, adding that he found Ward to be a "very nice person" dedicated to the people he served both as mayor and during his two terms on the Hyattsville City Council.
"There was noting in his public life that would have predicted this," said Slavin in referring to Ward's sudden passing.
The Washington Blade first reported on Ward in 2012 in a feature story on Ward and his then-domestic partner Chad Copeland when the two attended a ceremony at the D.C. Superior Court to complete the process of adopting their then-5-year-old son Norman. Ward and Copeland were among several gay couples who had their adoption papers signed by a judge at the ceremony.
On the website for his mayoral election campaign last year Ward said he and his family made Hyattsville their home in 2014 after he and his husband adopted their two sons.
"I am a pretty straightforward person," he said in message to voters on his campaign website. "I believe in listening more than talking. But when I talk, I am not one to mince words or tell people what they want to hear," he said. "I believe in doing the work. I believe that if I can help someone, then I can change her or his life," he continued.
"This is why I dedicated my career to providing the best technology to education and to human services, to help as many people as I can," he said.  
Ward was referring to his career in the field of educational and human services technology.
ANC supports license for Capitol Hill LGBTQ bar
Lesbian owners back 'settlement agreement' with restrictions on hours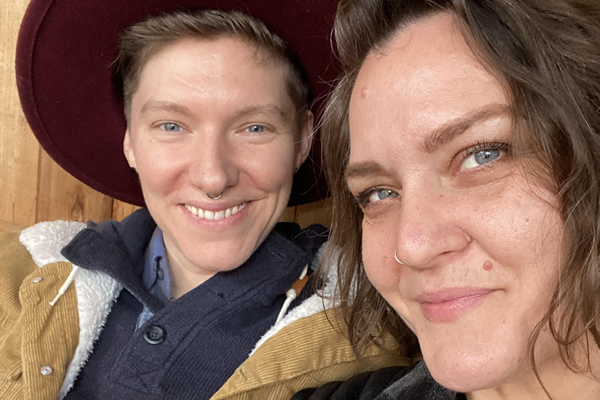 The Capitol Hill Advisory Neighborhood Commission 6B voted unanimously on Tuesday night to support a liquor license for the LGBTQ-owned As You Are Bar, which plans to open in a two-story building at 500 8th St., S.E. in a commercial section of Capitol Hill known as Barracks Row.
The ANC's decision to support the license took place at a virtual meeting attended by nearby residents and supporters of the bar after its owners, lesbian activists Jo McDaniel and Rachel Pike, agreed to the terms of an ANC settlement agreement that calls for restrictions in the hours the bar can offer dancing, entertainment, and music from a DJ.
The agreement means the ANC will not file a protest against the license before the city's Alcoholic Beverage Control Board, a development that would have delayed a decision on the license by the ABC Board by as much as seven months. A protest by the ANC could have cost the bar thousands of dollars in legal fees to contest the protest by providing legal arguments seeking the approval of the license.
The ABC Board makes the final decision on whether to approve all liquor licenses in the city.
McDaniel and Pike have said they plan to operate an upstairs dance bar during evening hours and a café on the first floor during the day as well as in the evenings that will be an inclusive space that "welcomes anyone of any walk of life that will support, love, and celebrate the mission of queer culture."
The two, who are business and life partners, say As You Are Bar will welcome people of all ages, genders, sexual orientations and gender identities as well as drinkers and non-drinkers as customers.
They have also told the ANC and nearby residents they have taken steps to soundproof the building, which they are renting, to ensure their plans to operate a dance bar with music from a DJ on the second floor will not disturb nearby residents.
Under terms of the settlement agreement, which was posted on the ANC's website prior to the start of the meeting, the bar's operating hours will be from 12 p.m. to 12 a.m. Sunday through Thursday and 12 p.m. to 3 a.m. on Friday and Saturday. Under D.C. law, bars are allowed to remain open for the sale of alcoholic beverages until 2 a.m. during weekdays and 3 a.m. on Fridays and Saturdays.
The Settlement Agreement further calls for As You Are Bar to restrict the hours of consumption of alcohol from 12 p.m. to 11:30 p.m. Sunday through Thursday and 12 p.m. to 2:30 a.m. on Friday and Saturday. It calls for allowing live entertainment and dancing (indoors only) from 12 p.m. to 12 a.m. Sunday through Thursday and from 12 p.m. to 1:30 a.m. on Friday and Saturday.
However, the agreement says DJ and amplified music will not be permitted after 8 p.m. on weekdays.
McDaniel told the Blade that at the request of As You Are Bar's attorney Richard Bianco, the ANC agreed to modify that restriction at the Tuesday night meeting to allow the bar to play "conversational" background music after 8 p.m. until closing time on weekdays.
Among other things, the agreement requires the bar comply with a noise mitigation provision to "ensure that sound, noise, and vibrations are not audible or felt beyond the curb or any other premises at any time." It also calls on the bar to provide an "appropriate number of staff" to monitor patrons as they leave the bar through the 8th Street entrance to "prevent loud voices and littering."
Under rules established by the ABC Board and the city's Alcoholic Beverage Regulation Administration or ABRA, if a settlement agreement is reached between an applicant for a liquor license and the ANC, a protest against the license by groups of five or more citizens is not allowed. Protests could still be filed by community-based civic groups and residents of an "abutting" house or residential facility.
In the case of As You Are Bar, no citizens group has emerged to oppose the license. There is just one abutting townhouse on E Street whose owner has expressed general support for the settlement agreement, according to McDaniel. But the resident has indicated she will not rule out a possible protest until Feb. 7, which is the deadline for filing a protest under ABRA's rules.