Shades of 'Blue'
Lesbian-themed 'Warmest Colour' the toast of Cannes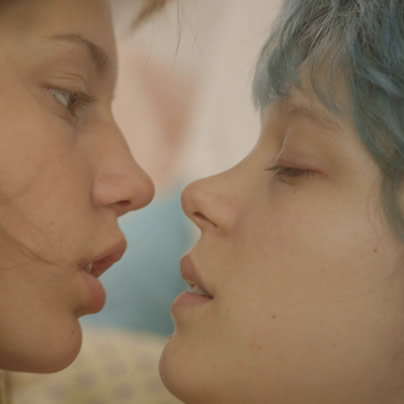 It was a good year for LGBT film in 2013 — which means plenty of DVD options for cold winter nights at home.
The most fabulous movie of the year was clearly Pedro Almodóvar's "I'm So Excited." This superb farce by a master filmmaker at the peak of his powers is staged largely within the confines of a malfunctioning airplane. While the pilots try to find a place to land, the three male flight attendants drug the coach passengers and perform elaborate musical routines to distract the first class passengers, who include a virgin with psychic powers, a notorious dominatrix (played by Almodóvar regular Cecilia Roth), a shady businessman, a pair of newlyweds and a famous actor. While maintaining a delightfully campy tone, Almodóvar manages to make some interesting observations about sexual identity, death, ethics and morality.
Camp was also an essential element of a more mainstream offering: "The Hunger Games: Catching Fire." Wonderful over-the-top performances by Stanley Tucci as Caesar Flickerman and Elizabeth Banks as Effie Trinket skillfully guide the audience through the darkening political landscape of the dystopian Panem.
Real-life stories served as the inspiration for several notable LGBT movies of 2013. Helmed by openly gay director Lee Daniels, "The Butler" chronicled the emergence of the civil rights movement through the eyes of White House butler Cecil Gaines (Forest Whitaker). "The Dallas Buyers Club" told the story of Ron Woodroof, a homophobic straight man who is diagnosed with AIDS. With the help of Rayon, a transsexual, he fights the medical establishment by smuggling drugs into the county. HBO's "Behind the Candelabra" recounts the tempestuous relationship between famous pianist Liberace (Michael Douglas) and his younger lover Scott Thorson (Matt Damon), whom he literally tries to remake in his own image.
HBO also presented "Moms Mabley: I Got Somethin' to Tell You," a documentary about the groundbreaking African-American stand-up comedian. Director Whoopi Goldberg details not only Mabley's onstage life as a trailblazing performer who challenged racial and gender barriers and who was the highest paid performer at the legendary Apollo Theatre, but also her offstage life as a lesbian who was teasingly called "Mr. Moms."
Another outstanding documentary was "We Steal Secrets: The Story of WikiLeaks," written and directed by filmmaker Alex Gibney, who combines archival footage with incisive interviews to tell the intertwined stories of WikiLeaks founder Julian Assange and Private Bradley Manning (now known as Chelsea Manning).
Directed by Linda Bloodworth-Thomason, the documentary "Bridegroom" tells the emotional story of Shane Bitney Crone and Tom Bridegroom. Their plans to marry are crushed by Bridegroom's untimely death. Crone's grief is exacerbated when his partner's family bars him from the funeral. A year after Bridegroom's accidental death, Crone made a video called "It Could Happen To You." The video became a viral sensation on YouTube and Facebook and inspired Bloodworth-Thomason to make this moving documentary about the importance of marriage equality.
Although billed as a murder mystery, "Kill Your Darlings" is really a coming-of-age story about Beat poet Alan Ginsberg (played by Daniel Radcliffe). The movie recreates the meeting of Ginsberg, Jack Kerouac and William Burroughs and the tortured relationship between their friend Lucien Carr and David Kammerer (an excellent Michael C. Hall).
Lesbian director Kimberly Peirce took an unexpected turn after winning acclaim for "Boys Don't Cry." Working with openly gay screenwriter Roberto Aguirre-Sacasa (who adapted Lawrence D. Cohen's script for the famous 1976 Brian De Palma film of the Stephen King novel), Peirce tried to put a contemporary feminist spin on the classic horror tale "Carrie." While Peirce never manages to fully put her personal stamp on the material, her version is still quite terrifying. She puts a stronger focus on the tangled relationship between fundamentalist Margaret White (an unnerving performance from Julianne Moore) and her teenage daughter Carrie (the tremendous Chloë Grace Moretz) and takes a fresh look at spoiled rich girl Chris (Portia Doubleday). Peirce also explores Carrie's fear and delight at researching and refining her new-found telekinetic powers, (and the careful orchestration of her revenge at prom) and the dehumanizing impact of technology.
"Blue is the Warmest Colour" was the surprise hit of the Cannes Film Festival. In an unprecedented move, the jury awarded the prestigious Palme d'Or not only to director Abdellatif Kechiche but to lead performers Léa Seydoux (Emma) and Adèle Exarchopoulos (Adèle). Inspired by both the contemporary graphic novel of the same name by Julie Maroh and a sprawling 18th century novel by Pierre de Marivaux, the movie tracks the rise and fall of the passionate relationship of teenage schoolgirl Adèle and blue-haired art student Emma. The movie was controversial for explicit sex scenes between the two women, a controversy that was mirrored in the movie's discussions of how male artists have depicted female nudes throughout the ages.
Finally, one of the queerest movies of the year came from straight director Woody Allen. Inspired by the Bernie Madoff story, "Blue Jasmine" is Allen's heartfelt homage to Tennessee William's "A Streetcar Named Desire." Jasmine French (the superb Cate Blanchett) is a New York socialite who loses everything when her investment banker husband Hal is jailed for fraud. She flees to San Francisco to live with her estranged sister Ginger (Sally Hawkins). Jasmine tangles with Sally's ex-husband Augie (Andrew Dice Clay), who lost his life savings in one of Hal's schemes, and Sally's current boyfriend Chili (Bobby Cannavale), resists the advances of her lecherous boss (Michael Stuhlbarg) and is wooed by the suave but naïve diplomat Dwight (Peter Sarsgaard).
The movie moves back and forth between Jasmine's memories of her Park Avenue life with Hal and her attempts to start over again in San Francisco, which are derailed by the potent combination of guilt, anger, denial, vodka and Xanax. Blanchett, who won raves for her recent stage performance as Blanche DuBois in "Streetcar," offers a stunning performance as a forlorn figure who is both exasperating and seductive as she descends into madness.
A Revolution for Women in Baseball
Last week, they announced that Rachel Balkovec will become the first woman to manage a team in minor league baseball.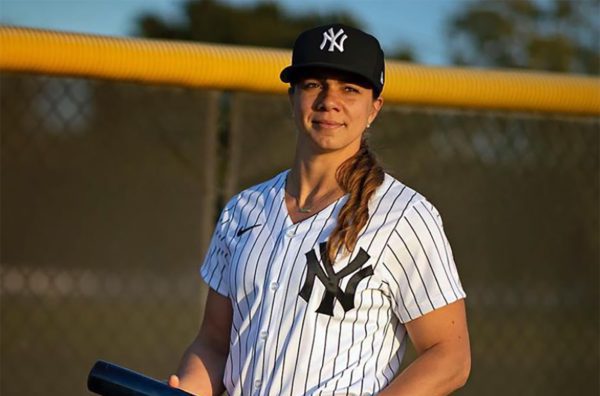 The Yankees were late on introducing an African-American player to their roster, adding Hall of Famer Elston Howard to the team in 1955, eight years after Jackie Robinson starred for the Brooklyn Dodgers. The Yankees seem determined not to repeat that bad history. Last week, they announced that Rachel Balkovec will become the first woman to manage a team in minor league baseball when she takes the helm of the Tampa Tarpons this spring.
It has been just over ten years since Justin Siegal threw batting practice to the Cleveland Guardians and five since she was the first woman to coach a MLB squad with the Oakland Athletics. Two years ago, Kim Ng became the first female General Manager of any of the four major professional sports when the Marlins hired her to run their team. In the two years since then, the dam has burst. Women have been hired to important on-field positions with professional baseball at an impressive clip. As baseball has lagged behind other professional sports in bringing women into the game, the current pace of hires indicates that baseball's embrace of analytics and objective measures have finally penetrated the walls of one of the most enduring old boys clubs in the U.S. and given talented women opportunities they have long been denied.
Ten women will be coaching with major or minor league teams in 2022. In 2021, Bianca Smith became the first African-American woman to coach in the minors when the Red Sox hired her. Alyssa Nakken became the first woman in uniform during a Major League Baseball game when she coached first base for the Giants in a July 2020 exhibition against the Oakland A's. Her jersey now belongs to the National Baseball Hall of Fame. Cuban-American Veronica Alvarez is not only the coach of the U.S. Women's National Baseball team, she also served as a spring training coach for the Oakland A's.
The proliferation of women in baseball is not an accident. More girls than ever are playing baseball. Here, in the DC area, 160 girls participated with D.C. Girls Baseball in 2021. Baseball for All, an organization that supports and promotes girls in baseball, held a tournament last summer that drew nearly 600 girls who play baseball. There are more women than ever on collegiate baseball rosters. Major League Baseball has also devoted significant resources to girls and women in baseball, running several development camps for girls in baseball. Six of the women now coaching professional baseball participated in MLB's Take the Field initiative, which is designed to help place women into baseball positions. To top it all off, the classic film about the All-American Girls Professional Baseball League, A League of Their Own, is getting a reboot on Amazon Prime this year.
The pace of hiring is exhilarating. Unfortunately, every report of a woman being hired is followed by predictable hateful commentary on social media. Many cannot imagine that a woman may be hired for a baseball position on merit and resort to making sexist and derogatory comments. As women in baseball, the coaches are used to that vitriol and have developed thick skin and sophisticated defense mechanisms. However, also reading are thousands of girls who are inspired by the achievements of these women and they are, sadly, learning that to achieve in baseball means enduring the sexist taunts, gross come-ons, and hurtful comments.
Baseball has a long way to go. Other leagues have women officiating games, so it should be reasonable to expect that baseball will have women umpires in the near future. The possibility of women playing professional baseball is tantalizingly close as 17 year old Genevieve Beacom made history last week as the first women to play Australian professional baseball, when she threw a scoreless inning against the Adelaide Giants.
We are watching a revolution in baseball unfold before our eyes.
Baltimore DJ on using music as a bridge to combat discrimination
Deezy brings high-energy show to the Admiral on Jan. 28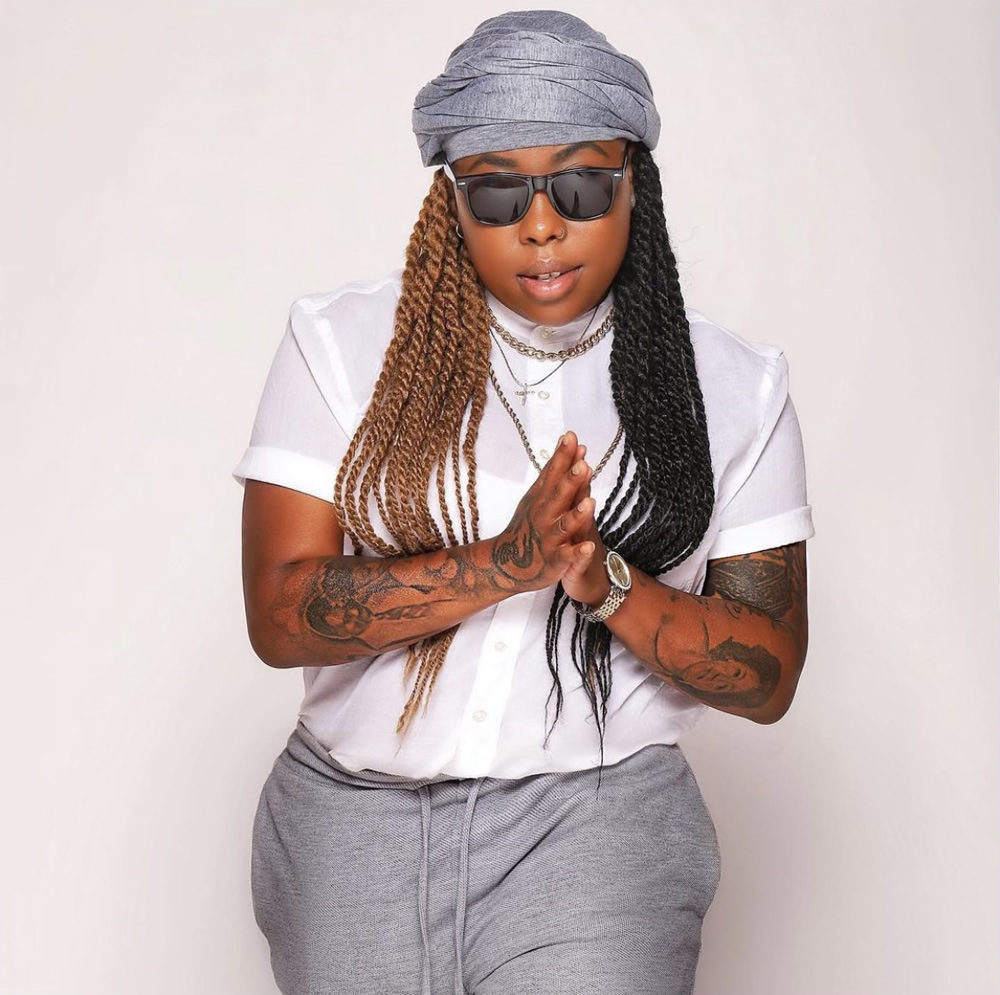 A Baltimore DJ will conclude a month of performances in Baltimore and Washington, D.C. clubs this Friday, Jan. 28, according to the artist's management. DJ Deezy is set to perform at the Admiral in D.C. at 9 p.m.
Since the year began, Deezy has hosted electric events at clubs such as Hawthorne DC, DuPont and the Baltimore Eagle Bar & Nightclub.
The Washington Blade sat down with the DJ to discuss the course of her career.
The beginning of DJ Deezy's infatuation with music dates back to her childhood spent between her mother's house in Baltimore City and her father's house in the suburbs.
In Baltimore, Deezy was exposed to the local rap and raw hip-hop scene that inspired her to embark on a rap career in high school.
Concurrently, she was entrenched in Motown and classic rock by virtue of her singer, songwriter, and guitarist father Ron Daughton's involvement in a classic rock band. He is a member of "The Dalton Gang" and was inducted into the Maryland Entertainment Hall of Fame in 2015.
"Before I embarked on my DJ journey, my father let me record 'a little 16' on his tape recorder," said Deezy. "Eventually, he bought me a wireless microphone that I carried around with me to performances."
Between her experience as a rapper and watching her father maneuver the classic rock music scene, Deezy acquired varying tastes in music that have influenced how she curates her sets today.
She "specializes in open format vibes with spins from multiple genres including hip-hop, rap, circuit, and top 40s hits," according to a summer 2021 press release from her management.
Deezy is also a proud member of the LGBTQ community — she identifies as a lesbian — and this also informs her approach to her work.
"I'm easily able to transition and rock the crowd because I can relate to many different backgrounds," said Deezy. "I can DJ in places that are predominantly white, Black, or gay [and still do my job effortlessly]."
Centering community
Deezy values representation. Not only because she exists in a field dominated by men, but also because DJs who inhabit other identities aside from being men are less common in the industry.
The scarcity of Black and lesbian DJs has prompted her to use her career as evidence that people who are different can attract audiences and succeed.
"I want to put us out there especially for Baltimore," said Deezy. "I know that there's Black lesbians out there doing the same thing as me, but why aren't we getting [recognized]?"
In 2018, Deezy rented out a "Lez" lot at the Baltimore Pride block party where she set up a tent and played a set for the crowds tailgating around her. While entertaining them, she distributed her business cards — an act she believes yielded her the contact who eventually got her booked for a residency at the Baltimore Eagle.
While this was a step forward in her career, Deezy acknowledges that it wasn't without challenges. She likened entering the Baltimore Eagle — traditionally a leather bar frequented predominantly by men —to navigating foreign territory.
"When I first got there, I got funny looks," she said. "There's a lot of these guys who are like, 'Why are you bringing a lesbian DJ to a gay bar?'"
But Deezy powered through her performance, lifted the crowd from its seats and "rocked the house [so that] no one will ever ask any questions again."
She admits that she's an acquired taste but believes in her ability to play music infectious enough to draw anyone to the dance floor.
"Feel how you want to feel about a Black lesbian DJ being in the gay bar," said Deezy. "But music is a bridge that [will] connect us all, and you'll forget about your original discrimination when you [experience] me."
While Deezy has mostly performed in the DMV, she has also made appearances in Arizona where she hosted a family event and also in clubs in Atlanta and New York City.
Her work has also attracted international attention and she was the cover star of  French publication Gmaro Magazine's October 2021 issue. 
Looking to the future, Deezy's goal is to be a tour DJ and play her sets around the world.
"I had a dream that Tamar Braxton approached me backstage at one of her concerts and asked me to be her tour DJ," she said. "So, I'm manifesting this for myself."
In the meantime, Deezy will continue to liven up audiences in bars and clubs around the country while playing sets for musicians like Crystal Waters and RuPaul's Drag Race celebrity drag queens like Alyssa Edwards, Plastique Tiara, La La Ri, Joey Jay and Eureka O'Hara — all of whom she has entertained alongside in the past.
Outside the club, Deezy's music can be heard in Shoe City where she created an eight-hour music mix split evenly between deep house and hip-hop and R&B.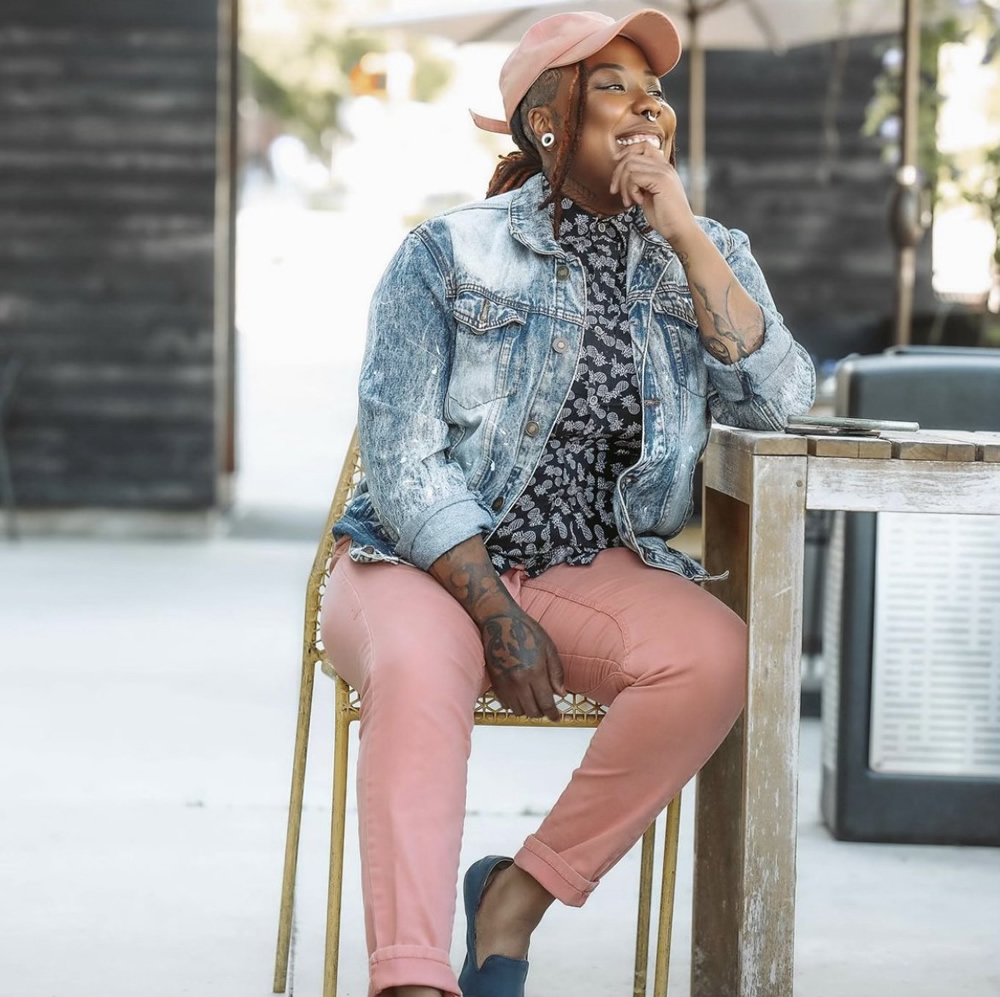 Ryan McClure to lead LGBTQ jam
Participants to collaborate in improv event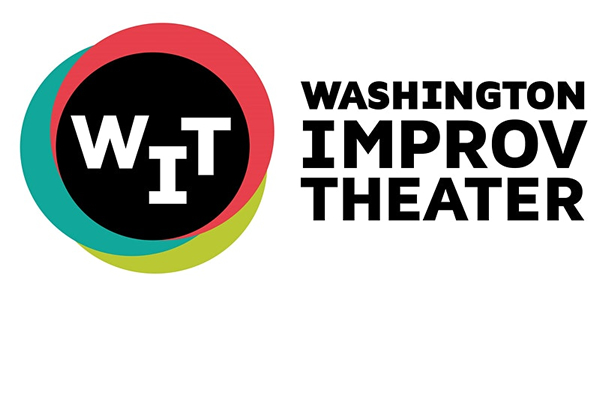 Improv artist Ryan McClure will lead a jam for LGBTQ improvisers on Saturday, Jan. 29 at 3 p.m. at the Washington Improv Theater.
This event is a fun, low-stress environment where guests can connect and engage with fellow improvisers in a supportive environment. Jams are a great place to be silly, practice a skill, and/or connect with new and old friends over the collaborative world of yes-and.
Tickets cost $20 and can be purchased on Eventbrite.