It's official: Aiken announces bid for Congress
GOP incumbent's campaign says singer represents 'San Francisco' values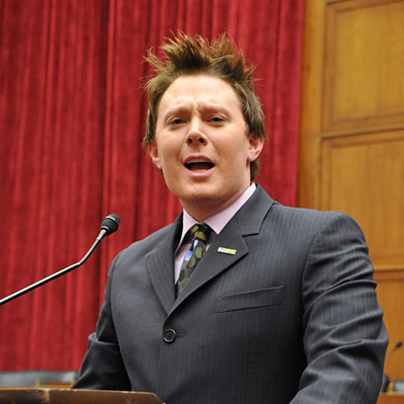 Following rumors he was planning a run, gay singer and "American Idol" runner up Clay Aiken on Wednesday officially announced his decision to run for Congress.
Aiken, a 35-year-old Raleigh native, declared in a video announcement his intent to run for North Carolina's 2nd congressional district, which is currently occupied by Rep. Renee Ellmers (R-N.C.).
In the video, Aiken invokes his childhood, saying his mother had to flee from his abusive father and work long hours to support him growing up.
"School was the only chance I had to pull myself up, to achieve a dream I long held, to teach, to reach children like me and those who faced even more adversities than I did," Aiken says. "More families are struggling today than at any time in our history, and here in North Carolina, we've suffered more than our fair share of pain."
The Washington Blade first reported last month the singer was considering a run.
Aiken, who came out as gay in People magazine in 2008, isn't the only Democrat in the race. Also pursuing the nomination is Keith Crisco, a former commerce secretary of North Carolina, and Toni Morris, a licensed professional counselor living in Fayetteville. The primary is May 6.
In a statement, Crisco said he welcomes Aiken to this race and looks forward to a discussion over who'll be the best Democratic nominee in the race.
"I have been in this race since early January and have been overwhelmed and appreciative of the amount of support I have received from throughout the district," Crisco said. "I believe it should be Congress' highest priority to work together to create new jobs and grow the economy."
The Ellmers campaign didn't immediately respond to the Washington Blade's request for comment on the Aiken candidacy. But in the Raleigh-based News & Observer, Jessica Wood, an Ellmers campaign spokesperson, is quoted as dismissing Aiken, saying his "political views more closely resemble those of San Francisco than Sanford."
As Matt Comer at Qnotes observes, invoking "San Francisco" in political dialogue is often seen as code for attacking someone for being gay. Qnotes reports that Dan Gurley, who's gay and former head of the North Carolina Republican Party, contacted Wood to say she should be ashamed and reprimanded.
Josh Schwerin, a spokesperson for the Democratic Congressional Campaign Committee, focused on Ellmers when asked for a response to the Aiken candidacy.
"Congresswoman Ellmers' out-of-touch record of voting to shut down the government while complaining about her taxpayer funded salary has left voters looking for an alternative," Schwerin said.
In his video, Aiken criticizes Ellmers, saying she voted 21 times with Republicans in actions that led to the shutdown of the federal government and 10 times for spending cuts that hurt the military and military families.
"This is what's wrong with Washington," Aiken says. "That a congresswoman would go [to Washington] and vote against the best interests of North Carolina military families and those who depend on the military for their jobs. To do it when you know it's wrong is even worse."
Aiken, who became famous as a singer and Broadway performer, came in second place to Ruben Studdard in the 2003 season of American Idol. Using that appearance to advance his career, Aiken has sold more than six million copies of his albums.
But, as Aiken notes in his video, he's engaged in work other than his music career and was a special-education teacher. Tapped as a national ambassador for the United States Fund for UNICEF in 2004, Aiken has also travelled to Afghanistan, Indonesia, Uganda, Mexico, Kenya and Somalia as part of aid missions.
"The years I spent as a special education teacher for students with autism was my first window into the difference that a person can make in someone's life," Aiken says. "Then it was the years I spent with UNICEF traveling to places of heartbreak, like the war zones of Afghanistan and Somalia where families had been torn apart and hope was sometimes hard to find."
No stranger to LGBT activism, Aiken came out against Amendment One, a constitutional amendment barring same-sex marriage in North Carolina, when the measure came before voters in the state in 2012. Aiken also spoke at a congressional briefing of the Gay, Lesbian & Straight Education Network on behalf of anti-bullying bills known as the Student Non-Discrimination Act and the Safe Schools Improvement Act.
Despite Aiken's entry into the race, political observers continue to express doubts over whether he can pull off a win given the conservative nature of the district, which includes the Raleigh suburbs, and President Obama's lagging poll numbers.
Among them is David Wasserman, House editor of the Cook Political Report, who said Aiken has "no chance" of pulling off a win in the district.
"He will make the race much more interesting, but there is still virtually no chance a Democrat — even a celebrity — can beat a GOP incumbent in such a solidly Republican, gerrymandered seat as long as President Obama's approval ratings are what they are," Wasserman said. "We continue to rate the race Solid Republican."
House Republicans pass anti-LGBTQ Parents Bill of Rights Act
Measure passed by 213-208 vote margin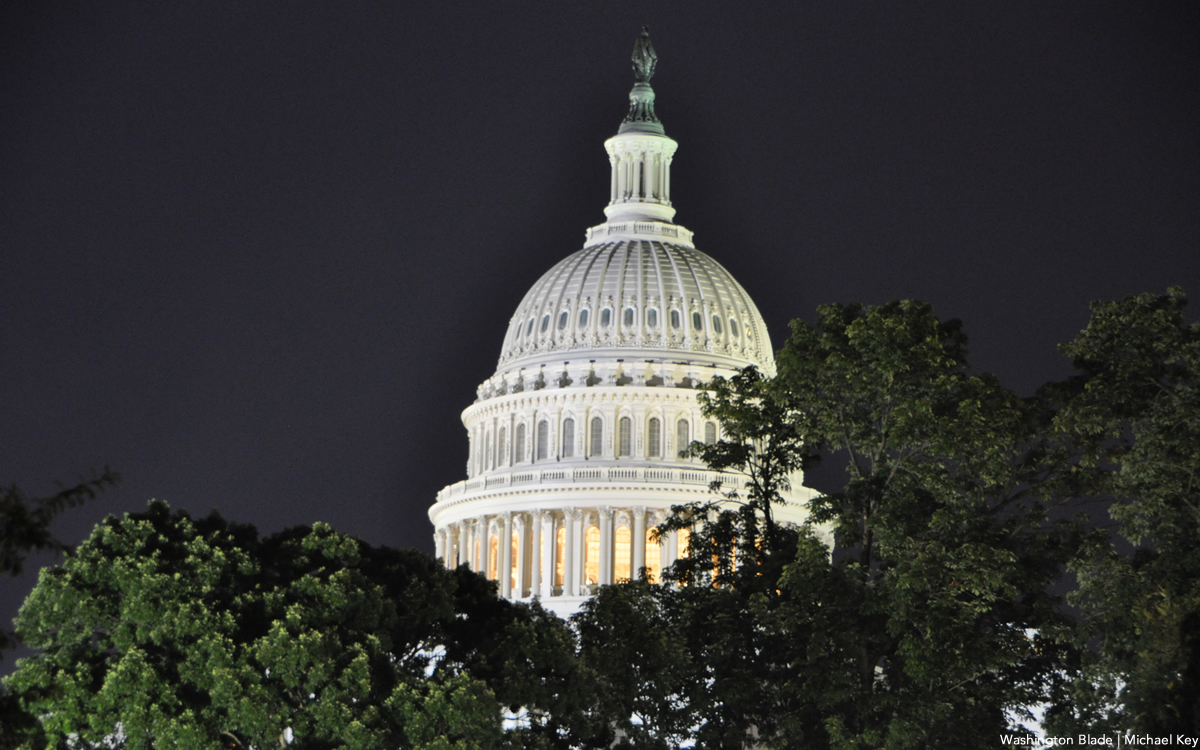 U.S. House Republicans on Friday passed the Parents Bill of Rights Act, a proposal that would require public schools to share educational materials with parents and also contains provisions that would trigger the outing of LGBTQ students without their consent.
Critics say the legislation's professed purpose, to equip parents with the information necessary for them to better engage with their children's educators, is a pretext for its ultimate goals: For schools to censor out content addressing race, or materials containing LGBTQ characters or themes, while also discouraging LGBTQ students from being out at school.
The Congressional Equality Caucus noted the likelihood of that outcome in a statement Friday denouncing the bill, which the group's chair, U.S. Rep. Mark Takano (D-Calif.), called "dangerous" — pointing to its requirement for "schools to forcibly out transgender students, even if it puts those youth in harm's way."
"All children deserve access to a safe and affirming school environment," Takano said in the statement. "Transgender youth have enough challenges already due to harassment, bullying, and anti-transgender state laws," he said, adding, "My colleagues who voted for this bill should be ashamed."
House members voted 213-208 for passage of the Parents Bill of Rights, or House Resolution 5, with Republican U.S. Reps. Andy Biggs (Ariz.), Ken Buck (Colo.), Matt Gaetz (Fla.), Mike Lawler (N.Y.) and Matt Rosendale (Mont.) voting against the legislation with every Democratic member. The bill was first introduced by GOP Rep. Julia Letlow (La.).
With Democrats' control of the U.S. Senate, movement on the bill will almost certainly be stopped once it reaches the upper chamber, but it may nevertheless still have a harmful impact on the country's LGBTQ youth.
For example, the National Institutes of Health published a peer reviewed study last year that found a link between anti-trans legislation and "suicide and depression-related Internet searches" using a dataset comprising 40 bills that were introduced and reached committee, of which three were passed and signed into law.
The caucus' statement noted HR 5 contains "two provisions that would require schools that take steps to respect a student's gender identity to forcibly out those transgender youth to their parents" along with another that would allow parents to access their children's answers to survey questions, answers that might include information about a student's sexual orientation or gender identity.
The risk that their parents will be able to see their answers will incentivize many students to lie about these and other questions, which the caucus said will undermine the federal government's ability to collect important demographic, statistical and survey data on America's LGBTQ youth.
Exacerbating that problem is another provision in the legislation, which requires parents to "opt-in" if their children would be asked to share their sexual orientation or gender identity.
America's largest LGBTQ advocacy organization, the Human Rights Campaign, also issued a statement Friday condemning HR 5.
"The bill, which picks and chooses which families have rights and which don't, has occupied the chamber's time while extremist House leaders continue neglecting the very real and urgent problems facing our schools, such as gun violence, teacher shortages and educational inequality," the group said in its statement.
HRC also noted the legislation's potential to trigger forcible outing of LGBTQ youth "would endanger students instead of fulfilling school officials' obligation to make judgments on a case-by-case basis in the best interests of the students under their supervision."
The organization said it expects House Republicans to move "in coming weeks" on House Resolution 734, "a bill to ban participation by transgender youth in school sports," and drew parallels between the Parents Bill of Rights Act and the "curriculum censorship seen in harmful, unnecessary bills passed in state legislatures recently."
U.S. Rep. Melanie Stanbury (D-N.M.), a member of the Equality Caucus, echoed that message in her statement Friday, writing that HR 5 was "modeled after bills passed at the state level, which have censored the teaching of American history, allowed book bans, and violated the safety and privacy of transgender and LGBTQ+ students."
The White House issued a Statement of Administration Policy on Monday addressing the bill, writing "the administration does not support HR 5 in its current form because the bill does not actually help parents support their children at school" and "moreover, instead of making LGBTQI+ students feel included in their school community, it puts them at higher risk."
Kenyan MPs approve resolution to ban public discussions of LGBTQ issues
Some lawmakers argue motion threatens freedom of expression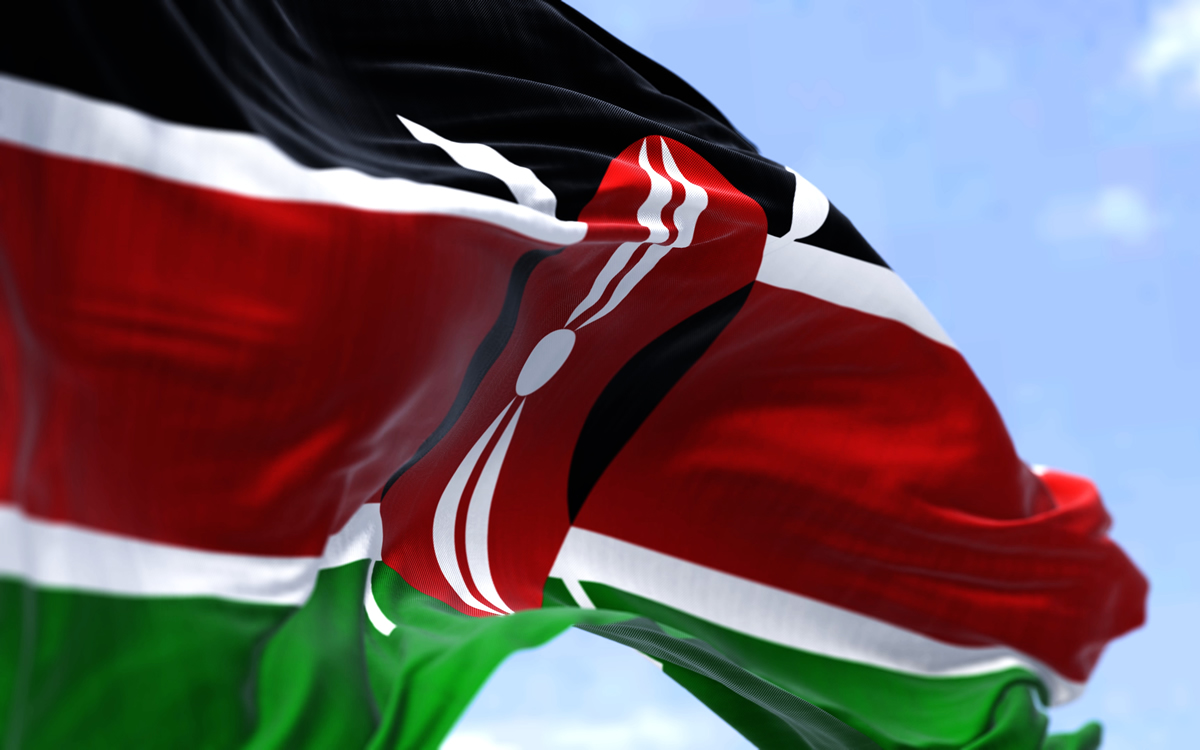 Kenya's parliament has overwhelmingly passed a motion for the government to enforce an immediate ban on "public discussion, reporting and distribution" of LGBTQ content in the country. 
It passed on Wednesday, despite some legislators raising concerns that it is a threat to the freedom of expression, information and the media protected under the Kenyan Constitution.
Owen Baya, an MP from the ruling United Democratic Alliance party who also serves as National Assembly's deputy majority leader, termed the motion "controversial" and questioned why it was allowed for debate in the House, even though it violates the law.  
"The republic of Kenya is governed by the Constitution. How can we prohibit freedom of speech? Freedom of speech, reporting and distribution of information are constitutional rights even if same-sex relations are illegal in Kenya," Baya said. 
The Article 33 of the Constitution under the freedom of expression requires every person to respect the rights and reputation of others.
Section 2 of the same Article 33, however, curtails freedom of speech when it amounts to war propaganda, incitement to violence, hate speech and advocacy to hatred such as ethnic incitement, vilification of others or incitement to cause harm.  
Article 32, which Baya also cited, provides the right to freedom of conscience, religion, thought, belief and opinion in addition to Article 34 which guarantees the freedom and independence of electronic, print, and all other types of media. 
The sponsor of the anti-gay motion, Mohamed Ali, an MP from the ruling party and a celebrated investigative journalist, in response argued that publicizing homosexuality, which is outlawed in the country, violates the constitution that only recognizes marriage between a man and a woman.
"The constitution gives us the freedom of expression, but not about gay and lesbianism which are unlawful practices in Kenya," Ali said.
The legislator stated that his motion banning LGBTQ publicity is motivated by an increase in homosexuality in the country because of LGBTQ-specific content in books and in print and broadcast media.
The government is already cracking down on foreign teenage books with LGBTQ content.
The Education Ministry and the church have also formed a Chaplains Committee chaired by Kenya's Anglican Bishop Jackson Ole Sapit to counter what he describes as the infiltration of homosexuality in schools. The committee's mandate include counseling students who identify as LGBTQ. 
"We recognize that publishing and distributing homosexual content through the press has serious consequences to the family values and opposite-sex relations that should be protected since the increase in same-sex relations threatens the extinction of human beings in the country," the motion reads.
The move to curtail homosexuality is also in response to last month's Supreme Court ruling that granted the LGBTQ community the right to register as non-governmental organization.
The judges' decision sparked anger and criticism from religious leaders and politicians, including President William Ruto, who has instructed the attorney general to have it overturned through an appeal.  
The motion that lawmakers approved on Wednesday calls for the police and judiciary to enforce it through the Section 162 of the Penal Code that criminalizes consensual same-sex relations with a 14-year jail term and sets the pace for the introduction of an anticipated anti-homosexuality bill that is being drafted.
Opposition MP Peter Kaluma, who sponsored the bill that seeks to further criminalize and punish homosexuality and the promotion of LGBTQ activities in Kenya, last month notified the National Assembly Speaker about its introduction in the House.
U.S. Ambassador to Kenya Meg Whitman came under fire during the debate on the motion because of her recent remarks in defense of the LGBTQ and intersex community that she made after she met with a group of activists.
"She should respect our religious beliefs, African and Kenyan culture, and our constitution the way we respect the U.S. Constitution. We won't allow the American culture of gay and lesbianism to rule in Kenya and I ask Whitman to practice the American in the U.S. and the Kenyan culture be left to Kenyans," Ali said. 
The lawmakers also criticized the West, particularly the U.S., for championing LGBTQ and intersex rights in what they termed as engaging in serious reengineering of the world order to destroy other people's cultures and humanity. 
The parliament's move to curtail consensual same-sex rights in Kenya comes at a time when Uganda's President Yoweri Museveni is being pressured by the U.N., the U.S. and other Western nations not to sign into law a bill that bans people from identifying as LGBTQ or intersex. Kenyan lawmakers have applauded their Ugandan counterparts for passing the measure, while urging Museveni to assent to it without bowing to any pressure from the Western nations since his firm opposition to homosexuality has made him East Africa's role model.
As Md. advances bill to fund gender-affirming care, LGBTQ advocates stress it will save lives
Trans Health Equity Act would impact state Medicaid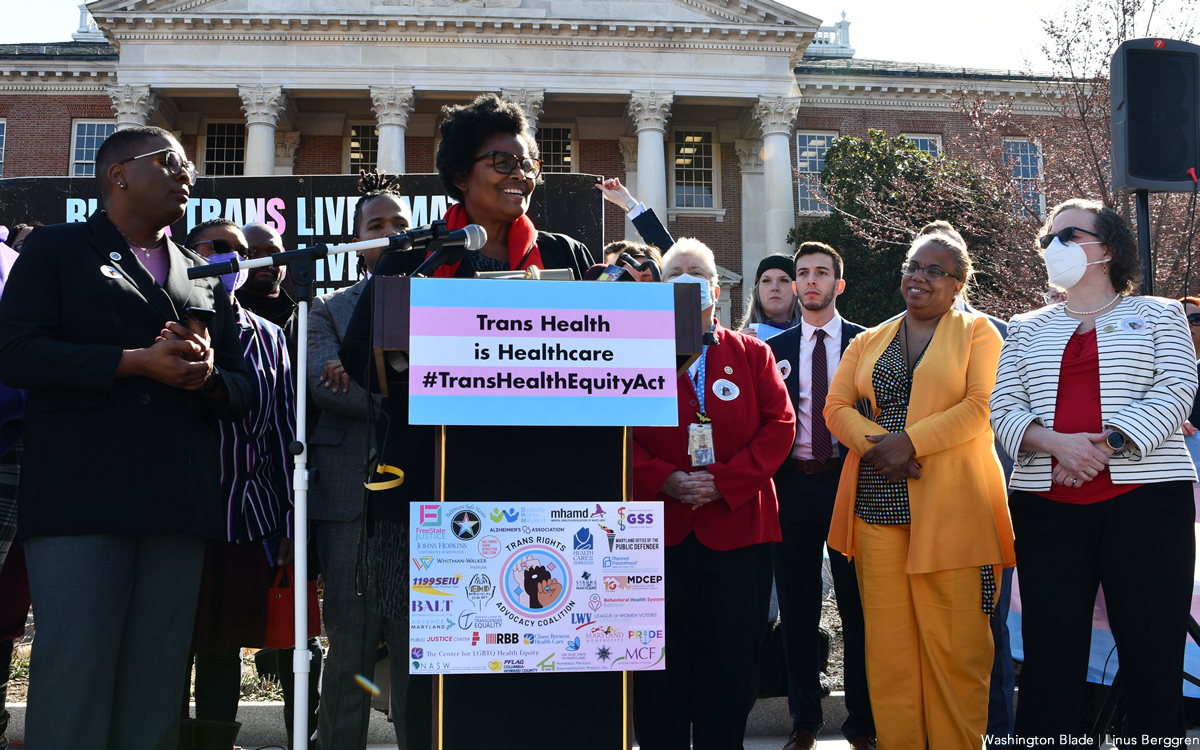 By John-John Williams IV | Shaylie Elliette wishes the Trans Health Equity Act that appears headed for final passage in the Maryland General Assembly would have been around seven years ago, when she turned 18. She believes that transitioning earlier in life would have eliminated years of torment, abuse and discrimination all linked to transphobia.
The rest of this article can be found on the Baltimore Banner website.