Clay Aiken 'actively considering' run for Congress: sources
'American Idol' alum has reportedly talked to DCCC about a bid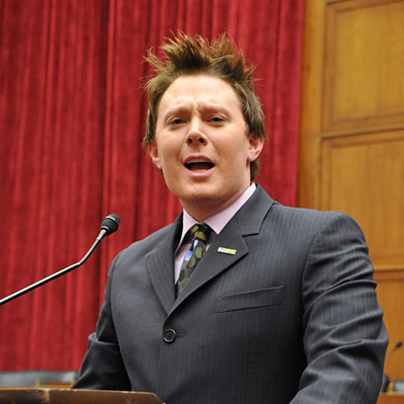 Gay singer and "American Idol" runner-up Clay Aiken is actively considering a bid to represent North Carolina's 2nd congressional district in the U.S. House, according to two Democratic sources familiar with his plans.
The sources, who spoke on condition of anonymity, said the 35-year-old Raleigh native has taken initial steps for a run, including consulting with political operatives in Washington, D.C., about a bid for the seat.
One Democratic source said Aiken  made phone calls to gauge support, talked to the Democratic Congressional Campaign Committee and has met with figures in Raleigh, N.C., about a potential bid. Although it's unclear when Aiken might formally announce a decision, the source said Aiken is "actively considering" it and "sounding and acting like a candidate."
To help explore a run, the source said Aiken has been working with Betsy Conti, a Raleigh-based political strategist who's worked for former North Carolina Gov. Bev Purdue and Democratic presidential nominee Al Gore in addition to serving as Maryland's deputy labor secretary in the Glendening administration. It's unclear whether Aiken has formally hired her or anyone else to help with his bid.
Another Democratic source said Aiken was in D.C. last month meeting with pollsters at Hart Research Associates to examine polling data with one of the partners at the firm.
The DCCC hasn't responded to multiple requests to comment about a potential Aiken candidacy in the past few weeks. Neither Conti nor the Hart Research Associates responded to the Blade's request for comment on Thursday.
Aiken himself was unable to be reached for comment. A Los Angeles-based management company known as the Firm, which reportedly represented Aiken for his music career in the last decade, didn't respond to a request for comment.
Aiken wouldn't be the only candidate on the Democratic side to pursue a run for the House seat, which is currently occupied by Rep. Renee Ellmers (R-N.C.). Former North Carolina Commerce Secretary Keith Crisco is expected to formally announce his candidacy on Monday. He  formed a campaign committee to explore a run in December.
The filing deadline to participate in the primary is Feb. 28. The primary itself in North Carolina is set for May 6.
Although the polls indicate Republicans may be favored as the mid-term elections approach on a general ballot, the Democratic nominee — whether it's Aiken, Crisco or someone else — may have a shot at the seat, which comprises Raleigh and was controlled by Democrats before the Republican surge in 2010. A House Democratic aide, who also spoke on condition of anonymity, described the second congressional district as a "winnable seat" for Democrats.
After finishing in second-place on Fox's "American Idol" in 2003, Aiken used the prominence he gained from performing on the show to launch a successful music and Broadway career. He's sold more than six millions copies of his albums, and, according to Forbes, made $1.5 million in 2010.
Aiken has also drawn on his fame to help promote causes as an activist. He co-founded the the National Inclusion Project, formerly the Bubel/Aiken Foundation, which seeks to help children with disabilities. Tapped as a national ambassador for the United States Fund for UNICEF in 2004, Aiken has travelled to Afghanistan, Indonesia, Uganda, Mexico, Kenya and Somalia as part of aid missions.
The singer has also taken part in LGBT activism. In 2010, the singer appeared at a briefing on Capitol Hill on behalf of the Gay, Lesbian & Straight Education Network, or GLSEN, to urge for passage of anti-bullying legislation with LGBT protections known as the Student Non-Discrimination Act and the Safe Schools Improvement Act.
"Like many kids now in middle schools and high schools, I was bullied," Aiken said at the time. "I was picked on, I was called gay, I was called fag, I was called sissy, you name it. Fortunately, I was able to overcome it and live through it because of a number of friends who were supportive of me."
Dogged by rumors about his sexual orientation during his appearance on "American Idol" and over the course of his musical career afterward, Aiken came out as a gay in 2008 by appearing on the cover of "People" magazine with his then-infant son Parker Foster Aiken.
"It was the first decision I made as a father," Aiken told the magazine. "I cannot raise a child to lie or to hide things. I wasn't raised that way, and I'm not going to raise a child to do that."
Lawsuit seeks to force Virginia Beach schools to implement state guidelines for trans, nonbinary students
Va. Department of Education released new regulations in July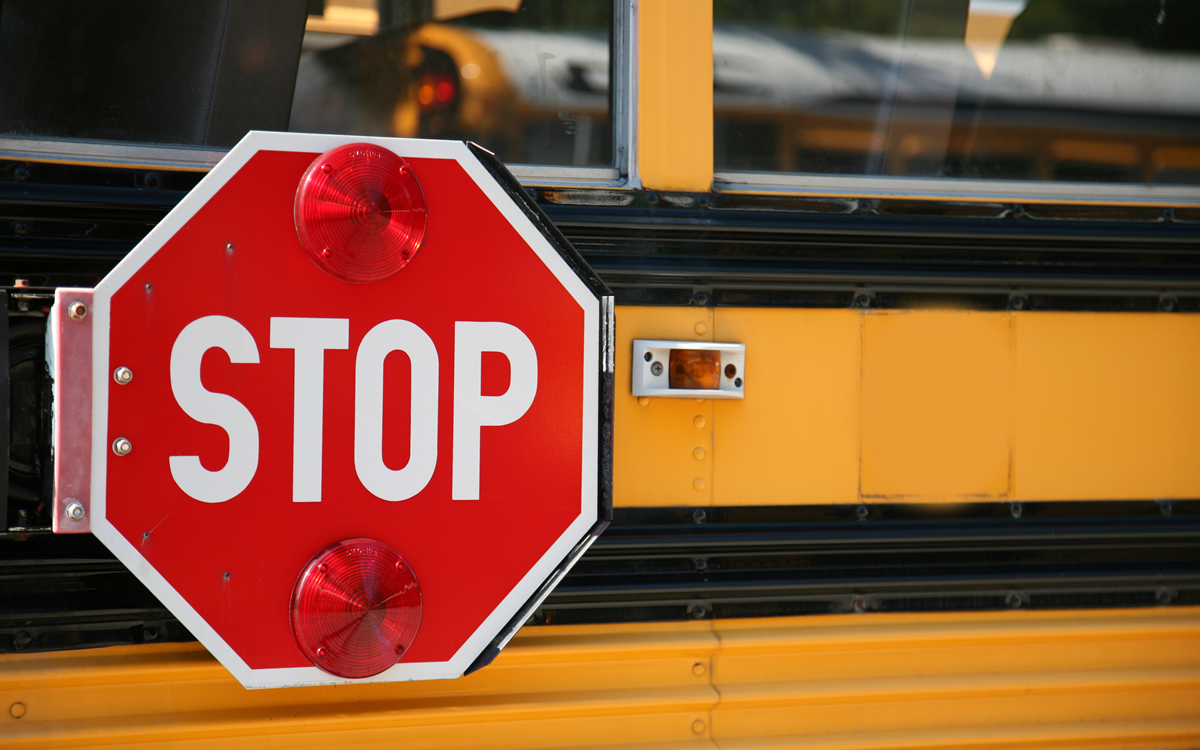 Two parents in Virginia Beach have filed a lawsuit that seeks to force the city's school district to implement the state's new guidelines for transgender and nonbinary students.
NBC Washington on Friday reported Cooper and Kirk, a D.C.-based law firm, filed the lawsuit in Virginia Beach Circuit Court.
The Virginia Department of Education in July announced the new guidelines for which Republican Gov. Glenn Youngkin asked. Arlington County Public Schools, Fairfax County Public Schools and Prince William County Schools are among the school districts that have refused to implement them.
Federal judge: drag is 'vulgar and lewd,' 'sexualized conduct'
Ruling 'bristles with hostility toward LGBTQ people'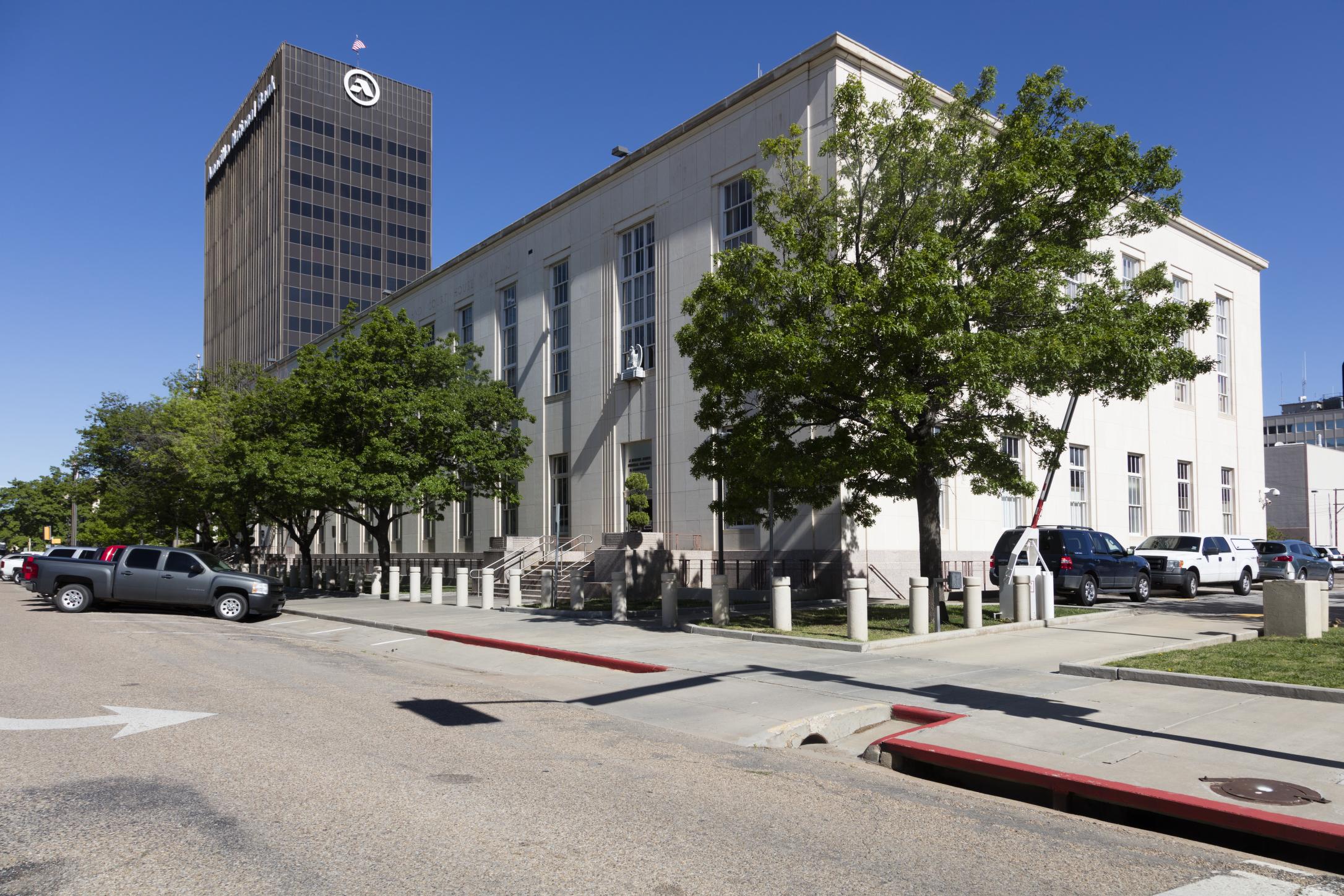 Judge Matthew Kacsmaryk of the U.S. District Court for the Northern District of Texas issued a ruling Thursday denying relief to a group of university students who sought to host a drag show over the objections of their school's president.
A Trump appointed jurist with deep ties to anti-LGBTQ and anti-abortion conservative legal activists, Kacsmaryk argued that drag performances probably do not constitute speech protected by the First Amendment.
As Slate Senior Writer Mark Joseph Stern wrote on X, this conclusion "conflicts with decisions from Texas, Florida, Tennessee and Montana which held that drag is constitutionally protected expression."
"It also bristles with undisguised hostility toward LGBTQ people," he added.
Kacsmaryk's 26-page decision describes drag performances as lewd and licentious, obscene and sexually prurient, despite arguments the plaintiffs had presented about the social, political, and artistic merit of this art form.
Judge Matthew Kacsmaryk refuses to grant relief to Texas college students who may be punished for hosting a drag show.

His condemns drag as "vulgar and lewd" "sexualized conduct" that harms children and is likely unprotected by the First Amendment. https://t.co/UPeolMfGON

— Mark Joseph Stern (@mjs_DC) September 22, 2023
As the Human Rights Campaign recently wrote, "drag artists and the spaces that host their performances have long served as a communal environment for queer expression."
The group added, "It is a form of art and entertainment, but, historically, the performances haven't only served to entertain, but also to truly advance the empowerment and visibility of LGBTQ+ people."
Nevertheless, anti-LGBTQ conservative activists and organizations have perpetuated conspiracy theories about members of the community targeting children for sexual abuse including by bringing them to drag performances.
Among these is a group with ties to the Proud Boys that was cited by Kacsmaryk in his ruling: Gays Against Groomers, an anti-LGBTQ and anti-transgender extremist group, according to the Anti-Defamation League and Southern Poverty Law Center.
Kenyan lawmaker's bill would further crackdown on LGBTQ rights
Provisions include 50-year prison sentence for gays and lesbians convicted of non-consensual sex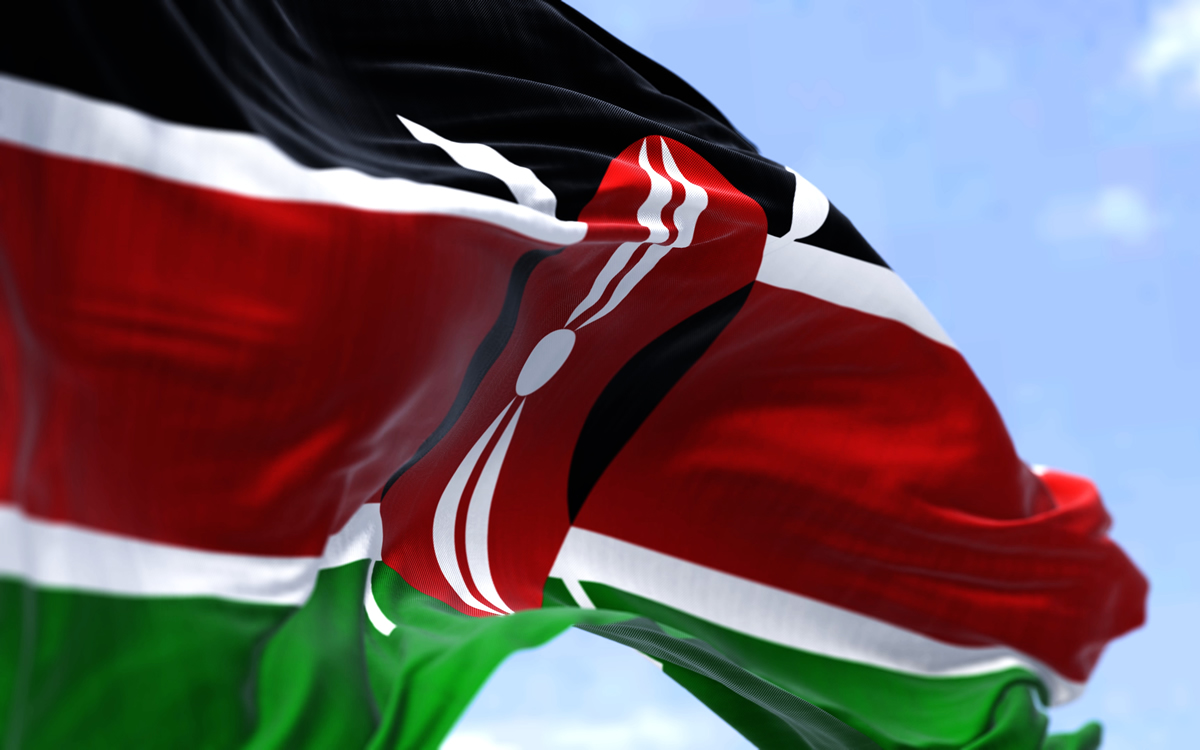 A fresh bid to prevent the recognition of and equal rights for LGBTQ people in Kenya through a constitutional amendment has been introduced in Parliament.
The move is in response to this month's ruling from Kenya's highest court affirming its February decision that allowed the National Gay and Lesbian Human Rights Commission to register as a non-governmental organization.
Opposition MP Peter Kaluma, an outspoken critic of homosexuality, is the sponsor of the new initiative that is part of tightening the noose on LGBTQ people after the Kenyan Supreme Court dismissed his petition that challenged its February ruling. 
Kaluma wanted the ruling reversed since the National Gay and Lesbian Human Rights Commission advocates for homosexuality, which is against the law, and sought the court's clarification on the term "sex" to exclude LGBTQ persons.
Kaluma has already written to National Assembly Speaker Moses Wetang'ula, notifying him of his proposal to have the term "sex" redefined in the constitution by repealing Article 259 (4) which judges perceive to also include consensual same-sex sexual relations.
"This will seal the constitutional gaps the courts are exploiting to introduce homosexuality into the country under the guise of 'judicial interpretation' and secure the legislative mandate retained in Parliament and constitutional-making power remains with the people," Kaluma said.
He faults the judges for interpreting the term "sex" under Article 27 (4) of the constitution to also refer to sexual orientation of any gender, whether heterosexual, lesbian, gay, intersex, or otherwise, not to be discriminated from sexual identity.
The controversial court's verdicts have sparked an uproar in the country since Article 45 of the constitution only recognizes consensual opposite-sex sexual relations and Section 162 of the penal code criminalizes consensual same-sex sexual relations. 
In redefining "sex" in law, Kaluma wants the term to be limited to the biological state of being male or female as assigned at birth and not "foreign sexual orientation and gender identity ideology" which he argues the judges based on wrongly. The MPs proposal to redefine sex, however, would not impact intersex people in Kenya since their recognition and sex identity are protected under a landmark law that took effect in July 2022.
Kaluma notes that the court's ruling renders sex/gender fluidity away from the biological state of being male or female "to over 150 current gender categories abbreviated as LGBTQ+" which has serious consequences for women in terms of equality.
"The courts, unelected arms of government not directly accountable to the people, have been the weakest link in the battle for family values across the world. The Supreme Court of the United States failed the Americans and the European courts have failed the Europeans," the MP said.
Kaluma, who has also sponsored a stiffer anti-homosexuality bill that awaits introduction in the House, added "we are in a war not only to save our society but to salvage humanity from the LGBTQ+ perversion".
The lawmaker has also sought to strengthen his anti-homosexuality measure by adding punitive clauses, including one that would impose a maximum sentence of 50 years in prison for gays and lesbians who are found guilty of engaging in non-consensual sex. Other provisions include a ban on gay Pride parades, assemblies, street marches, cross-dressing in public and all LGBTQ-related activities.
The MP has also proposed proposes a fine of $14,000 or a 7-year prison sentence for owners of premises used for same-sex sexual practices.
"I urge all persons and institutions of goodwill to stand firm and ready themselves to fight against homosexuality. Even when we don't win before the courts as is the case across the world, I am certain we will win before the people's representatives in parliament," Kaluma stated.
Muslim and Christian religious authorities last Saturday staged anti-homosexuality protests in the coastal city of Mombasa, which is the country's second largest city. Protesters condemned and denounced the Supreme Court's ruling and asking President William Ruto to "unequivocally denounce LGBTQ" like his Ugandan counterpart, Yoweri Museveni.
The Kenya Muslims National Advisory Council, a leading Muslim governing body, on Thursday also condemned the Supreme Court and demanded the ouster of Chief Justice Martha Koome and other judges who ruled in favor of the LGBTQ community. The group argues the ruling offends Kenya's social, cultural and religious beliefs while asking the president and Parliament to be "firm" like Uganda, which enacted a harsh anti-homosexuality law in May.
A presidential education reform working group last month in a detailed report presented to Ruto after gathering views across the country recommended the teachers' employers to hire pastors and Imams in elementary and high schools to help fight homosexuality and other so-called immoral practices. This call came after the Education Ministry in March confirmed to MPs its decision to form a Chaplains Committee, led by Kenya's Anglican Church Archbishop Jackson Ole Sapit, to stop the infiltration of LGBTQ practices in schools.
The working group's report has yet to be introduced in Parliament.
Kenya's relentless move to curb homosexuality comes at a time when top government officials, politicians, and during this week's U.N. General Assembly in New York raised concerns over backlash against LGBTQ and intersex rights around the world.