Clay Aiken 'actively considering' run for Congress: sources
'American Idol' alum has reportedly talked to DCCC about a bid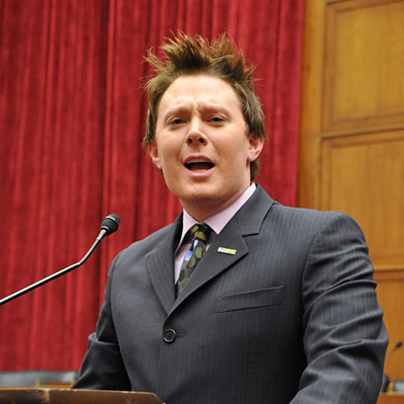 Gay singer and "American Idol" runner-up Clay Aiken is actively considering a bid to represent North Carolina's 2nd congressional district in the U.S. House, according to two Democratic sources familiar with his plans.
The sources, who spoke on condition of anonymity, said the 35-year-old Raleigh native has taken initial steps for a run, including consulting with political operatives in Washington, D.C., about a bid for the seat.
One Democratic source said Aiken  made phone calls to gauge support, talked to the Democratic Congressional Campaign Committee and has met with figures in Raleigh, N.C., about a potential bid. Although it's unclear when Aiken might formally announce a decision, the source said Aiken is "actively considering" it and "sounding and acting like a candidate."
To help explore a run, the source said Aiken has been working with Betsy Conti, a Raleigh-based political strategist who's worked for former North Carolina Gov. Bev Purdue and Democratic presidential nominee Al Gore in addition to serving as Maryland's deputy labor secretary in the Glendening administration. It's unclear whether Aiken has formally hired her or anyone else to help with his bid.
Another Democratic source said Aiken was in D.C. last month meeting with pollsters at Hart Research Associates to examine polling data with one of the partners at the firm.
The DCCC hasn't responded to multiple requests to comment about a potential Aiken candidacy in the past few weeks. Neither Conti nor the Hart Research Associates responded to the Blade's request for comment on Thursday.
Aiken himself was unable to be reached for comment. A Los Angeles-based management company known as the Firm, which reportedly represented Aiken for his music career in the last decade, didn't respond to a request for comment.
Aiken wouldn't be the only candidate on the Democratic side to pursue a run for the House seat, which is currently occupied by Rep. Renee Ellmers (R-N.C.). Former North Carolina Commerce Secretary Keith Crisco is expected to formally announce his candidacy on Monday. He  formed a campaign committee to explore a run in December.
The filing deadline to participate in the primary is Feb. 28. The primary itself in North Carolina is set for May 6.
Although the polls indicate Republicans may be favored as the mid-term elections approach on a general ballot, the Democratic nominee — whether it's Aiken, Crisco or someone else — may have a shot at the seat, which comprises Raleigh and was controlled by Democrats before the Republican surge in 2010. A House Democratic aide, who also spoke on condition of anonymity, described the second congressional district as a "winnable seat" for Democrats.
After finishing in second-place on Fox's "American Idol" in 2003, Aiken used the prominence he gained from performing on the show to launch a successful music and Broadway career. He's sold more than six millions copies of his albums, and, according to Forbes, made $1.5 million in 2010.
Aiken has also drawn on his fame to help promote causes as an activist. He co-founded the the National Inclusion Project, formerly the Bubel/Aiken Foundation, which seeks to help children with disabilities. Tapped as a national ambassador for the United States Fund for UNICEF in 2004, Aiken has travelled to Afghanistan, Indonesia, Uganda, Mexico, Kenya and Somalia as part of aid missions.
The singer has also taken part in LGBT activism. In 2010, the singer appeared at a briefing on Capitol Hill on behalf of the Gay, Lesbian & Straight Education Network, or GLSEN, to urge for passage of anti-bullying legislation with LGBT protections known as the Student Non-Discrimination Act and the Safe Schools Improvement Act.
"Like many kids now in middle schools and high schools, I was bullied," Aiken said at the time. "I was picked on, I was called gay, I was called fag, I was called sissy, you name it. Fortunately, I was able to overcome it and live through it because of a number of friends who were supportive of me."
Dogged by rumors about his sexual orientation during his appearance on "American Idol" and over the course of his musical career afterward, Aiken came out as a gay in 2008 by appearing on the cover of "People" magazine with his then-infant son Parker Foster Aiken.
"It was the first decision I made as a father," Aiken told the magazine. "I cannot raise a child to lie or to hide things. I wasn't raised that way, and I'm not going to raise a child to do that."
State Department spokesperson criticizes new Russia propaganda law
Statute 'pushes LGBTQI+ persons further to the margins of Russian society'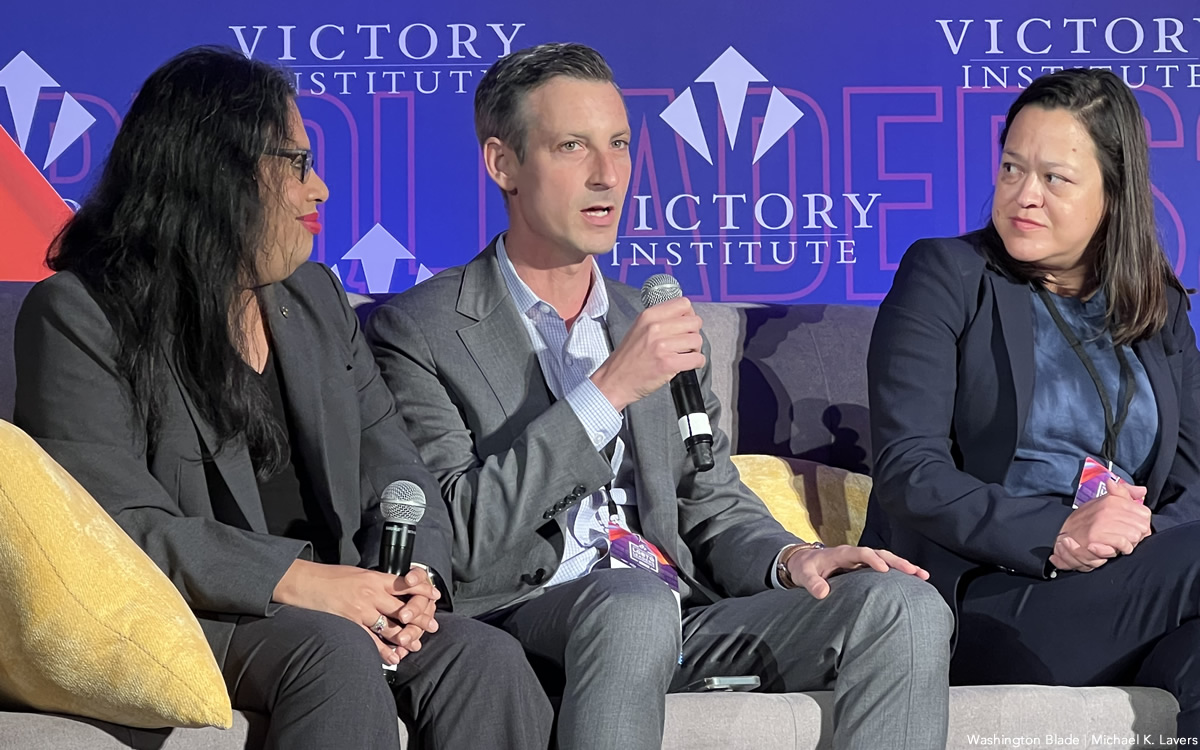 State Department spokesperson Ned Price on Tuesday sharply criticized the anti-LGBTQ propaganda law that Russian President Vladimir Putin signed the day before.
Price, who is openly gay, noted to reporters during a press briefing the law "further criminalizes the sharing of information about LGBTQI+ persons."
"The law is another serious blow to freedom of expression in Russia, and a continuation of the Kremlin's broader, long-running crackdown against marginalized persons, dissenting voices, civil society and independent media that it has intensified, as it has failed to achieve its objectives in its unconscionable war against Ukraine," said Price.
"The law pushes LGBTQI+ persons further to the margins of Russian society, fueling and amplifying the prejudice, discrimination, violence and stigma they face. The legislation is a clear attempt by the Kremlin to distract from its own failures by scapegoating vulnerable communities and creating phantom enemies," he added. "We stand in solidarity with LGBTQI+ persons in Russia and around the world who seek to exercise the rights enshrined in the Universal Declaration of Human Rights, which recognizes that all human beings are free and equal in dignity and rights."
The law that Putin signed on Monday expands the existing "Protecting Children from Information Advocating a Denial of Traditional Family Values" statute that took effect in Russia in 2013.
The new law will ban so-called LGBTQ propaganda and materials that discuss gender reassignment surgery and LGBTQ and intersex issues to minors, which it categorizes as the promotion of pedophilia. Russian media reports indicate the new law will apply to films, books, commercials, media outlets and computer games.
Anyone who violates the law could face a fine of up to 10 million rubles ($165,152.80.) Authorities could also force businesses and organizations to temporarily close, and foreigners who violate the law could face arrest, incarceration for up to 15 days, a fine of up to 5,000 rubles and deportation.
Putin signed the law against the backdrop of Russia's continued war against Ukraine.
Club Q suspect indicted on 305 charges
22-year-old charged with first-degree murder, bias-motivated crime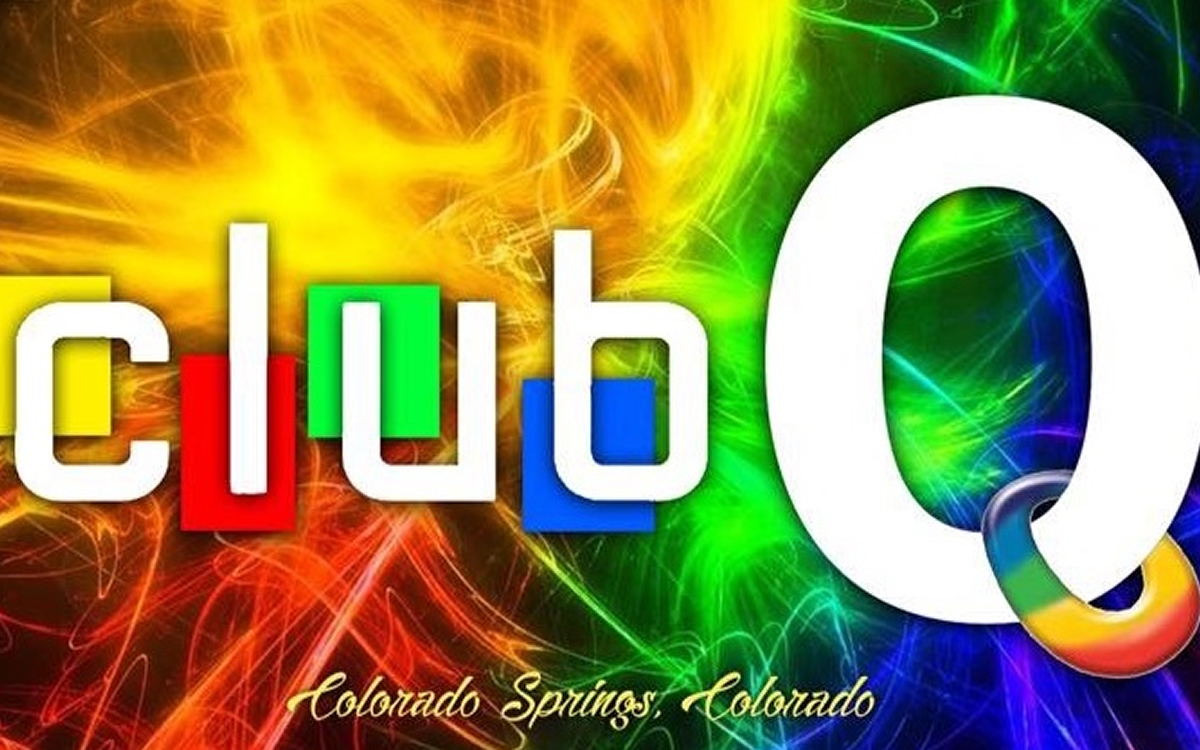 El Paso County (Colo.) District Attorney Michael Allen announced in the first in-person hearing on Tuesday that the 22-year-old suspect in the mass shooting at the LGBTQ nightclub Club Q, which killed five and wounded dozens of others, will face 305 charges including first-degree murder, attempted first-degree murder and bias-motivated crime.
The Colorado Springs Gazette newspaper reported Anderson Aldrich appeared in a Colorado Springs courtroom wearing a green jumpsuit and handcuffs. Aldrich's facial bruising had significantly healed since a video hearing two weeks ago. 
The total list of charges according to the Gazette is as follows:
• 10 counts of first-degree murder.
• 86 counts of attempted first-degree murder.
• 86 counts of first-degree assault.
• Four counts of second-degree assault.
• 48 counts of bias-motivated crime. 
• 71 counts of violent crime causing death and using a weapon.
Allen said the prosecution may request to amend the charges in the future.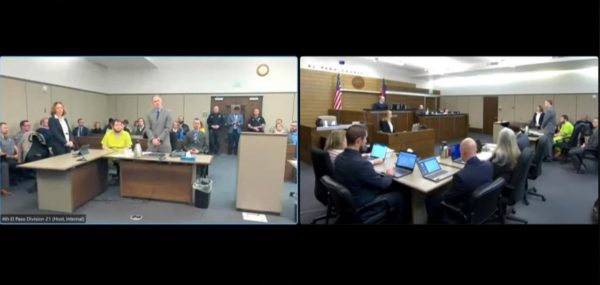 "We are not going to tolerate actions against community members based on their sexual identity," Allen said at a news conference after the hearing. "Members of that community have been harassed and intimated and abused for too long. And that's not going to occur in the 4th Judicial District."
During the hearing Judge Michael McHenry, following the filing of formal charges, granted a request from Allen for the suspect's arrest affidavit to be unsealed. The court papers should be available to the public by the end of the day Wednesday, the judge noted according to the Gazette.
Allen said that while he couldn't talk about what is in the affidavit, he told reporters that it might contain "much less information than you might expect."
Suspect in Club Q shooting appears in court:
Ruby Corado describes D.C. civil case as 'persecution'
Casa Ruby founder claims board approved transfer of $400,000 in funds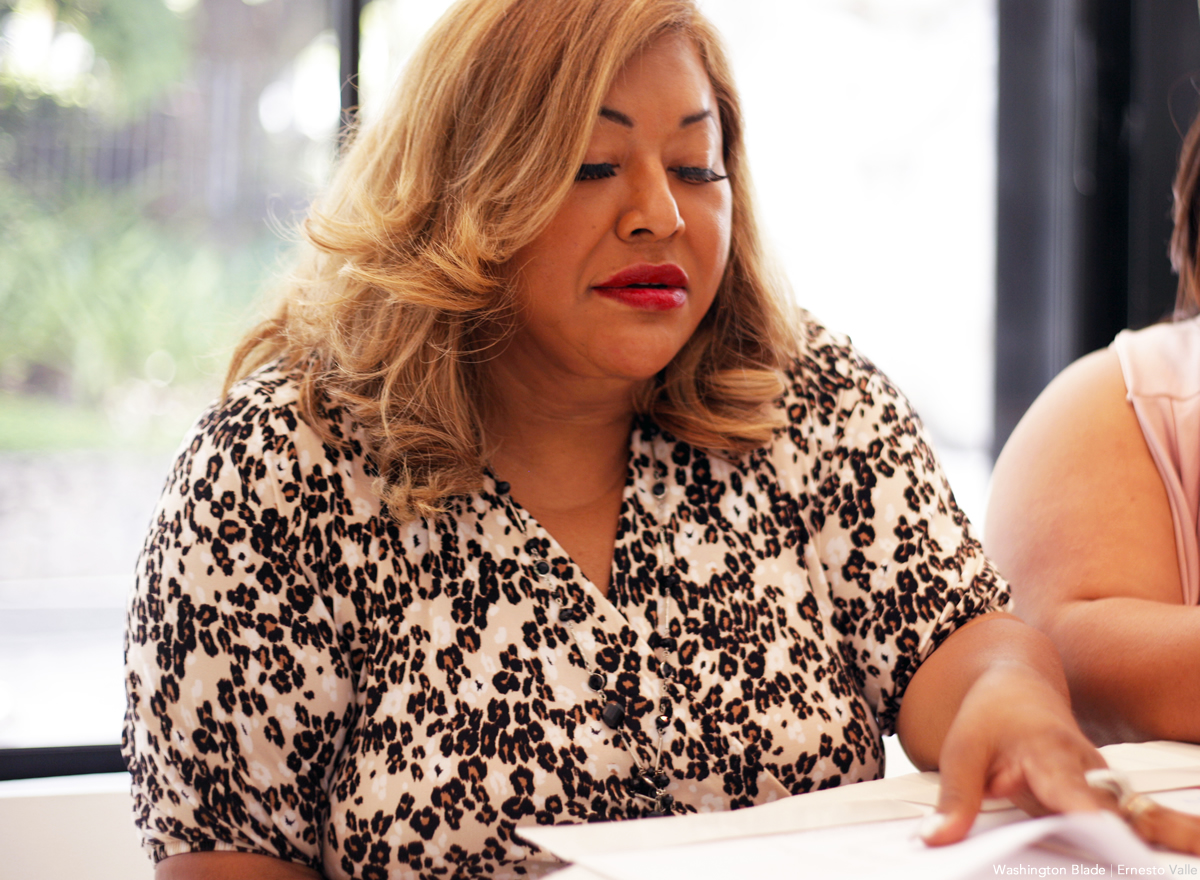 (Editor's note: International News Editor Michael K. Lavers translated this interview from Spanish into English.)
SAN SALVADOR, El Salvador — Casa Ruby founder Ruby Corado told the Washington Blade on Friday during an interview in the Salvadoran capital the allegations that D.C. officials have made against her amount to "persecution."
"This is persecution," Corado said during an interview at a San Salvador coffee shop. "At the end of the day I am interested in people knowing all these things, because I am a human rights activist and what is happening to Ruby Corado should be an alarm for any human rights defender."
The D.C. Department of Human Services on Sept. 24, 2021, informed Casa Ruby it was not going to renew its annual $850,000 grant that, among other things, funded Casa Ruby's emergency "low-barrier" shelter for homeless LGBTQ youth and adults. Corado during the interview with her in El Salvador said Casa Ruby remained open and was not in debt, even though she said the D.C. government did not pay the organization for six months.
"The staff was always paid, because the organization's principal mission is giving work to all of those people that nobody wants to employ," she said. "The government as of today owes us around a million dollars for services we provided and we have never been reimbursed, no newspaper has said this."
The Office of the D.C. Attorney General in a civil complaint it filed in D.C. Superior Court on July 29, 2022, alleged Corado violated the city's Nonprofit Corporations Act in connection with its financial dealings. D.C. Superior Court Judge Danya Dayson later placed Casa Ruby under receivership.
She named the Wanda Alston Foundation, a D.C.-based organization that provides housing services for homeless LGBTQ youth, as the city's receiver. The Wanda Alston Foundation in a preliminary report it filed on Sept. 13 said Casa Ruby "should be dissolved."
An amended civil complaint the Office of the D.C. Attorney General filed in D.C. Superior Court on Nov. 28 alleges Corado withdrew more than $400,000 of Casa Ruby funds for unauthorized use in El Salvador.
The amended complaint, among other things, includes three new defendants to what legal observers say is the equivalent of a D.C. government lawsuit against Corado and Casa Ruby. The new defendants are limited liability companies that Corado created and controls. They include a new version of Casa Ruby called Casa Ruby LLC, doing business as Moxie Health; Pneuma Behavioral Health LLC; and Tigloballogistics LLC, doing business as Casa Ruby Pharmacy.
The amended complaint notes Corado claimed the new companies — and especially the pharmacy — were part of Casa Ruby's mission, but she never received the Casa Ruby board of directors' approval to create them. The attorney general's office has said the board rarely met and failed to provide any oversight of Corado's actions.
According to the amended complaint, Corado transferred large sums of money from Casa Ruby to these companies. And at some point she transferred funds from the new companies to her own personal bank account.
Both the original complaint and the amended complaint allege Corado transferred as much as $500,000 of Casa Ruby's funds to create what she said was a new Casa Ruby in El Salvador that the board approved. But the earlier and amended complaints allege the board never authorized the El Salvador operation.
The amended complaint says Corado between April 2021 and September 2022 transferred more than $400,000 from two Casa Ruby related accounts "to accounts she held under her birth name in two El Salvador banks." It says the Casa Ruby board "never authorized any of these transfers."
Corado told the Blade she feels targeted because she always tells the truth. Corado added people are distracted from the truth because of a system that benefits from "lies and defamation."
"People know my work and have seen me working and because of this there are many people who continue to support me," she said.
The Blade in March 2021 interviewed Corado about the opening of Casa Ruby in El Salvador.
"Our work at Casa Ruby is to avoid suffering and [to offer] support through alliances, that is why we aim to share the programs for migrants that work in Washington because we have seen that they work," she said during an interview from Casa Ruby's new office in San Salvador, on March 18, 2021. "We will do a little more work here in El Salvador so that the LGBTQ community has greater access to these opportunities."
Corado said part of this work included the purchase of a restaurant and nightclub in order to create jobs for LGBTQ people. Corado also opened a shelter "with limited resources, not like what had been done in Washington" and offered makeup classes and other workshops that allowed clients to learn skills to support themselves.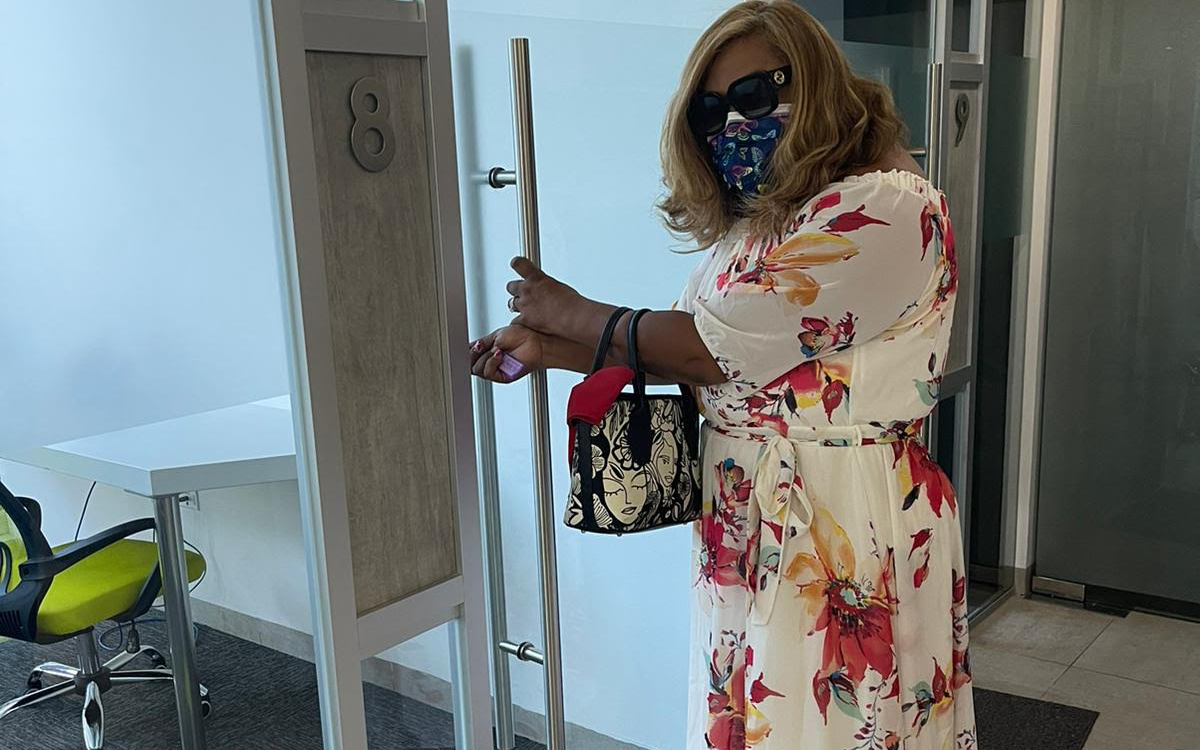 Corado said she began these projects with money she obtained through the sale of her home in D.C. and through her own salary. Corado categorically denied allegations that she withdrew more than $400,000 from Casa Ruby's bank accounts without the board's approval.
"I have everything documented in writing, where [the board] approved my salary and also where the $400,000 was approved," said Corado. 
Corado said the board always knew about the El Salvador project, which she said was part of her strategy for Casa Ruby to expand its work outside the U.S. to countries that include Guatemala and Nicaragua. Corado also denied the allegation the majority of Casa Ruby employees were paid less than $15 an hour, which is less than the D.C. minimum wage as of July 1, 2021.
The minimum wage on that date rose to $15.20 an hour.
"Does the prosecutor want to spend resources investigating Ruby Corado and throwing away her work — as they have wanted to do for the last eight years — instead of feeding the needy," said Corado. "Let them do it."
"The project that I presented was a priority that President Biden had, which was giving money to NGOs to ensure that people don't continue to migrate," added Corado. "I didn't invent anything that wasn't already on the agenda."
Corado noted she was among the LGBTQ and intersex activists who met with Biden in 2021.
"I went and I talked about what the barriers were," she said. "One of them is local government relationships with the community."
Corado said she has "more information that she cannot reveal," but stressed she will do it through the court system. Corado told the Blade she was afraid to speak up because she did not want to jeopardize Casa Ruby's funding.
The next court hearing in the Casa Ruby civil case is scheduled to take place on Jan. 6, and Corado is expected to attend.
'I never kissed anyone's ass'
Corado was born in El Salvador.
She said one of the reasons she decided to open Casa Ruby in the country was because she needed to "heal inside" and "take care of myself" from the trauma she said she suffered during the country's civil war, from her life on the streets of D.C. and from the loss of several people close to Casa Ruby.
She said she had issued reports about hate crimes in D.C. and the Office of the Attorney General did not work with her. Corado said she once told D.C. Attorney General Karl Racine during a meeting that she did not think he was doing enough to help the city's LGBTQ community.
"I was on this man's black list from that moment on," Corado said.
Corado once again described Racine's allegations and the tweets he made against her as baseless, and she has made her opinion to the judge known.
"I never kissed anyone's ass. I don't expect these people now, after 30 years, to come and approve my work," Corado emphasized.
The office of D.C. Attorney General Racine released a statement to the Blade in response to questions about Corado's accusations. "We opened an investigation after public reporting in the Washington Post on July 17th suggested Casa Ruby had engaged in serious violations of the District's nonprofit laws, which our office is responsible for enforcing," the statement read. "Our complaint, and the remarkable amount of evidence we've uncovered in just a short time, speaks for itself."
Corado also said she continues to receive death threats, and her car was vandalized when she was last in D.C.
"I was staying with a friend and someone came to the apartment wanting to hurt or kill me," she said. "I don't know."
Lou Chibbaro, Jr. contributed to this story.