Clay Aiken 'actively considering' run for Congress: sources
'American Idol' alum has reportedly talked to DCCC about a bid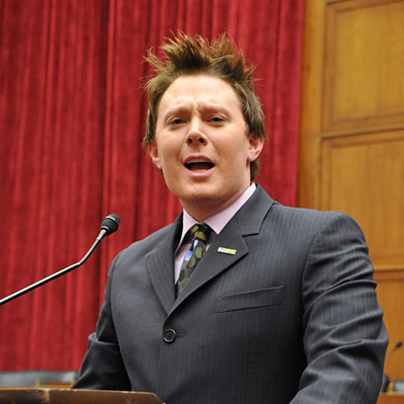 Gay singer and "American Idol" runner-up Clay Aiken is actively considering a bid to represent North Carolina's 2nd congressional district in the U.S. House, according to two Democratic sources familiar with his plans.
The sources, who spoke on condition of anonymity, said the 35-year-old Raleigh native has taken initial steps for a run, including consulting with political operatives in Washington, D.C., about a bid for the seat.
One Democratic source said Aiken  made phone calls to gauge support, talked to the Democratic Congressional Campaign Committee and has met with figures in Raleigh, N.C., about a potential bid. Although it's unclear when Aiken might formally announce a decision, the source said Aiken is "actively considering" it and "sounding and acting like a candidate."
To help explore a run, the source said Aiken has been working with Betsy Conti, a Raleigh-based political strategist who's worked for former North Carolina Gov. Bev Purdue and Democratic presidential nominee Al Gore in addition to serving as Maryland's deputy labor secretary in the Glendening administration. It's unclear whether Aiken has formally hired her or anyone else to help with his bid.
Another Democratic source said Aiken was in D.C. last month meeting with pollsters at Hart Research Associates to examine polling data with one of the partners at the firm.
The DCCC hasn't responded to multiple requests to comment about a potential Aiken candidacy in the past few weeks. Neither Conti nor the Hart Research Associates responded to the Blade's request for comment on Thursday.
Aiken himself was unable to be reached for comment. A Los Angeles-based management company known as the Firm, which reportedly represented Aiken for his music career in the last decade, didn't respond to a request for comment.
Aiken wouldn't be the only candidate on the Democratic side to pursue a run for the House seat, which is currently occupied by Rep. Renee Ellmers (R-N.C.). Former North Carolina Commerce Secretary Keith Crisco is expected to formally announce his candidacy on Monday. He  formed a campaign committee to explore a run in December.
The filing deadline to participate in the primary is Feb. 28. The primary itself in North Carolina is set for May 6.
Although the polls indicate Republicans may be favored as the mid-term elections approach on a general ballot, the Democratic nominee — whether it's Aiken, Crisco or someone else — may have a shot at the seat, which comprises Raleigh and was controlled by Democrats before the Republican surge in 2010. A House Democratic aide, who also spoke on condition of anonymity, described the second congressional district as a "winnable seat" for Democrats.
After finishing in second-place on Fox's "American Idol" in 2003, Aiken used the prominence he gained from performing on the show to launch a successful music and Broadway career. He's sold more than six millions copies of his albums, and, according to Forbes, made $1.5 million in 2010.
Aiken has also drawn on his fame to help promote causes as an activist. He co-founded the the National Inclusion Project, formerly the Bubel/Aiken Foundation, which seeks to help children with disabilities. Tapped as a national ambassador for the United States Fund for UNICEF in 2004, Aiken has travelled to Afghanistan, Indonesia, Uganda, Mexico, Kenya and Somalia as part of aid missions.
The singer has also taken part in LGBT activism. In 2010, the singer appeared at a briefing on Capitol Hill on behalf of the Gay, Lesbian & Straight Education Network, or GLSEN, to urge for passage of anti-bullying legislation with LGBT protections known as the Student Non-Discrimination Act and the Safe Schools Improvement Act.
"Like many kids now in middle schools and high schools, I was bullied," Aiken said at the time. "I was picked on, I was called gay, I was called fag, I was called sissy, you name it. Fortunately, I was able to overcome it and live through it because of a number of friends who were supportive of me."
Dogged by rumors about his sexual orientation during his appearance on "American Idol" and over the course of his musical career afterward, Aiken came out as a gay in 2008 by appearing on the cover of "People" magazine with his then-infant son Parker Foster Aiken.
"It was the first decision I made as a father," Aiken told the magazine. "I cannot raise a child to lie or to hide things. I wasn't raised that way, and I'm not going to raise a child to do that."
Missing gay man found 'alive and well'
Police say Richard 'Rick' Woods found in good health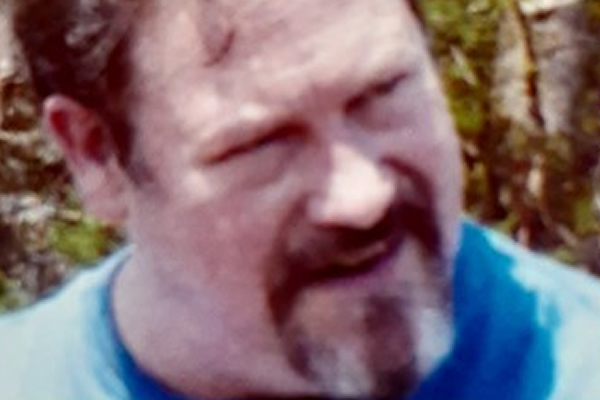 D.C. police announced on Friday that Richard G. 'Rick' Woods, a 65-year-old gay man who police said was reported missing and last seen on July 14, has been located. But the announcement doesn't provide information on where he was found or why he went missing.
Friends who know Woods say he operated for many years an antique wood furniture restoration business in various locations in D.C. The most recent location of his business, friends said, was in Georgetown a short distance from where police said he was last seen on the 1600 block of Wisconsin Avenue, N.W.
"MPD does not publicly disclose the circumstances surrounding a missing person and how they are found, however we do release their flyer as well as a notification when they are located," said D.C. police spokesperson Brianna Burch. "Mr. Woods was found in good health," Burch told the Blade.
Police sought help from the public in their initial announcement that Woods was missing. The announcement said he was reported missing to police on Friday, July 23.
Logan Circle Advisory Neighborhood Commissioner and LGBTQ rights advocate John Fanning, who said he has been friends with Woods for many years, said he was delighted to hear Woods was found in good condition.
"Rick is known by many in our community," Fanning told the Blade at the time Woods was reported missing. Fanning said he and others who know Woods stand ready to provide support for him should he be in need of such support.
The Blade couldn't immediately reach Woods for comment.
Biden to nominate LGBTQ synagogue rabbi to religious freedom commission
Sharon Kleinbaum joined NYC's Congregation Beit Simchat Torah in 1992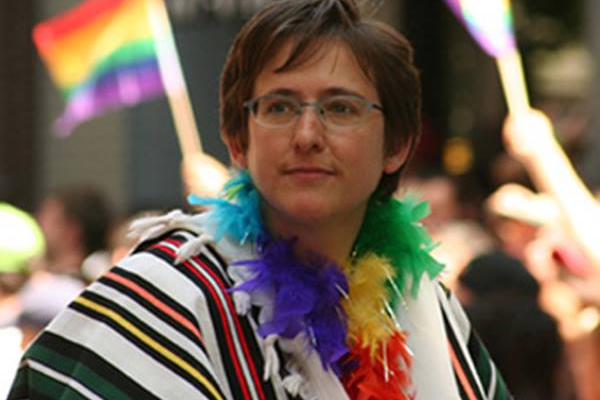 President Biden on Friday announced he plans to nominate the chief rabbi of an LGBTQ synagogue in New York City to the U.S. Commission on International Religious Freedom.
Rabbi Sharon Kleinbaum joined Congregation Beit Simchat Torah in 1992.
"She was installed as CBST's first rabbi in 1992, arriving at the height of the AIDS crisis when the synagogue was in desperate need of pastoral care and spiritual leadership," reads a bio that announced Biden's intention to nominate Kleinbaum to the commission. "She guided the congregation through a period of loss and change, while addressing social issues and building a strong and deeply spiritual community. Under her leadership as senior rabbi, CBST has become a powerful voice in the movement for equality and justice for people of all sexual orientations, gender identities and expressions."
Kleinbaum is married to American Federation of Teachers President Randi Weingarten.
The commission seeks to defend religious freedom in the U.S. and around the world. The president and Democratic and Republican leaders in Congress nominate members.
Some D.C. gay bars to require proof of COVID vaccination
Action prompted by mayor's order reinstating masks indoors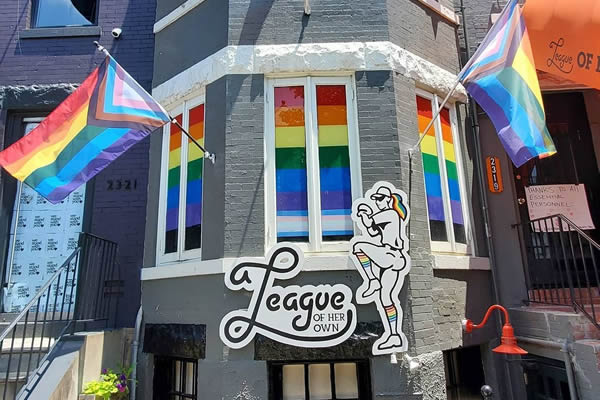 At least four D.C. gay bars announced this week on social media that they will require patrons to show proof that they have been vaccinated for COVID-19 as a condition for being admitted to the bars.
They include the Logan Circle area gay bars Number Nine and Trade, which are operated by the same co-owners, and the Adams Morgan gay sports bars Pitchers and A League of Her Own, which are also operated by the same owner and share the same building.
The four bars, which also offer dining service, announced their proof of vaccination requirement shortly after D.C. Mayor Muriel Bowser on Thursday issued a new order reinstating the city's requirement that facial masks be worn inside all businesses and other public establishments.
The mayor's order applies to all vaccinated and unvaccinated people over the age of two. It was scheduled to take effect 5 a.m. Saturday, July 31.
At a July 29 news conference, Bowser pointed to a new U.S. Centers for Disease Control and Prevention guidance issued two days earlier recommending that fully vaccinated people resume wearing masks indoors in places where transmission of the coronavirus is considered "substantial" or "high."
The mayor said that, at the advice of her public health experts, she decided to issue the new order to help curtail the rising number of COVID cases in D.C. over the past month or more due to the rapid spread of the virus's delta variant, which is surging throughout the nation. Like other parts of the country, Bowser and D.C. Department of Health Director Dr. LaQuandra Nesbit said people who are unvaccinated in D.C. make up nearly all of the newly infected cases.
"I know D.C. residents have been very closely following the public health guidelines, and they will embrace this," Bowser said in referring to the new mask requirement.
The four-page order released by the mayor's office, similar to the city's earlier mask requirements, allows indoor patrons of restaurants and bars to remove their masks while "actively" eating or drinking.
But some representatives of restaurants and bars have pointed out that other jurisdictions, including Maryland and Virginia, have followed the CDC's initial policy of making mask wearing a recommendation rather than a requirement.
"Mayor Bowser's announcement that nightlife hospitality patrons must wear a mask indoors when not 'actively eating or drinking' renders the reinstated mandate essentially unenforceable and results in the rule being reduced to a largely theatrical requirement," said Mark Lee, director of the D.C. Nightlife Council, a local trade association representing bars, restaurants, nightclubs, and other nightlife related businesses.
"The greatest disappointment for many venue operators and staff, however, is that the mayor's decision does not allow an option for establishments to admit only fully vaccinated patrons and be exempt from the mandate, as a number of other jurisdictions across the country have done," Lee said.
John Guggenmos, co-owner of the bars Trade and Number Nine, told the Washington Blade he and his co-owners adopted the proof of vaccination policy as an added means of protecting the safety of both patrons and employees of the two bars.
"We're hopeful that this will be in effect for just a few weeks or a month or two," Guggenmos said. "Our patrons have always been very supportive," he said in referring to the city's public health directives last year and early this year in which masks were required up until May of this year.
Guggenmos said Trade and Number Nine will allow an alternative to the vaccination requirement if patrons provide proof of a negative COVID-19 test conducted within the previous three days of their admission to the bars.
In its social media postings, Pitchers and A League of Her Own said their proof of vaccination requirement was based on the concern for the health of their patrons and staff.
"We will require proof a COVID vaccination until further notice at Pitchers/ALOHO and masks per the mayor," a Facebook posting says. "We take guidelines and the health of our patrons and staff very seriously. We will accept a picture or hard copy of your COVID vaccination card," it says. "No exceptions, no arguing, no talking to the manager."
Tammy Truong, owner of the gay bar Uproar Lounge at 639 Florida Ave., N.W., told the Blade the bar has no immediate plans to require proof of vaccination as a requirement for admission, but Uproar will fully comply with the mayor's order requiring indoor masks.
Justin Parker, co-owner of the nearby gay bar The Dirty Goose at 913 U St., N.W., told the Blade he and his staff decided on Friday to also put in place a requirment that patrons show either proof of vaccination or proof of a negative COVID-19 test within the past five days. He said a 5-day window for the COVID test, which the CDC allows in some cases, was chosen rather than three a requirement to accomodate people who may not be able to get tested during weekends.
Owners of other D.C. gay bars couldn't immeidately be reached. But the Blade could not find any announcements by the other gay bars as of Friday afternoon that they planed to put in place a proof of vaccination requiremenet.