January 9, 2015 at 10:00 am EST | by Tim Savoy
2015 real estate resolutions
How many times have we all made New Year's resolutions that we know won't come to fruition? For some of us, that promise is to eat healthier; for others, it is to hit the gym four to five days a week. This year, instead of making a promise so arbitrarily for our behaviors, how about we make promises to the real estate market and set real estate resolutions? For both buyers and sellers, there are many things we can do today that will affect our real estate transactions for 2015.
For buyers, 2015 is a great opportunity to start from the foundation of your home purchase. If you plan on buying in 2015 and do not know where to start, take it from your credit score; that is, build your credit score as high as you can in order to obtain the lowest rate that you can find on a loan for your new home. Nothing is worse that applying for a loan and finding out that a credit card or student loan is past due. Fixing these problems early on will allow your score to rise until you are ready to purchase.
Buying property in D.C. certainly presents its options. As with all of my buyers, I recommend getting to know the city and keeping an open mind for locations to buy. While you may currently live in a particular part of the city dear to your heart, you never know what may be available just a few short blocks or even a mile away. For those just starting to browse the inventory, don't be afraid to check out of the most up-and-coming neighborhoods as these have some of the best commercial development happening. For those that are purchasing in the condo marketplace, remember that there is more than just the stereotype of downtown; moreover, single-family homebuyers will be surprised what may be available across the city at every price point.
If you are buying a property in 2015 and haven't already sought guidance from a real estate agent or loan officer, there is no time like the present. The typical real estate transaction is a myth, and each purchase is emotional with many moving pieces from offer to closing. Moreover, don't be afraid to shop services until you find exactly what you want.
What about sellers and the resolutions you can make in 2015? First, let's talk about the inevitable for those homeowners that seem to hold on to everything: Organization is key to a stress-free sale. Sure, you may not be considering selling until the spring when the inventory rises; however, start now with your organizational needs by starting small; tackle one storage closet a day or begin the de-cluttering process if you plan to downsize into a new home by storing bulky items in a storage unit.
If you intend on selling in 2015, get educated. Before you sell and set a price for your home, think about what it may be worth. Remember, real estate is a market and the price you believe your house is worth may be higher or lower than the current market is willing to pay. Overpriced listings may very well be the deciding factor that leads your home to sit on the market for months at a time, no matter where you own in the city. As a rule of thumb, ask your listing agent to run comparable sales from the past six months (or even as little as three if you live in a very healthy real estate neighborhood) to better understand the value of your home today.
New Year's resolutions are certainly an opportunity to make change in your life, and real estate resolutions are no different. Regardless of whether you are buying or selling a home, 2015 is a great opportunity to set new goals in your life and move into the home of your dreams. Happy New Year — let's make 2015 a time we can cherish forever.
Tim Savoy is a real estate agent with Coldwell Banker Residential Brokerage, Dupont Circle. Reach him at 202.400.0534 or timothy.savoy@cbmove.com.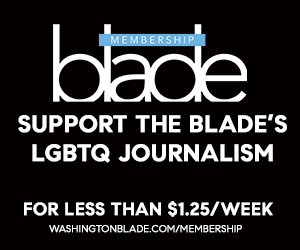 Sign Up for Blade eBlasts