May 13, 2015 at 1:35 pm EDT | by Peter Schott
Rehoboth warms up
Despite one of the coldest Rehoboth Beach winters in recent memory, during which even the ocean froze, LGBT businesses flourished and are now heating up in preparation for the onslaught of summer visitors from D.C. and elsewhere.
Gone from the scene are Big Sissies (37385 Rehoboth Ave. Extended), replaced by The Swell Tiki Bar and Grill, which may be open by mid-May, and, on Wilmington Avenue, Planet X and Cypress (former home of Café Zeus and Yum Yum, known for its Sunday teas), which will be replaced by an extended Avenue Hotel.
Most of the stalwarts remain in place. Blue Moon (35 Baltimore Ave.), now in its 34th year, will continue with summer entertainment, award-winning dining and its popular Sunday brunch. You can hear Pamala Stanley perform in her tenth fabulous season from Sunday to Thursday, "Rehoboth Idol" will continue and you will be able to see the original Chantels and other performers during the summer, as well as popular female impersonators.
Rigby's (404 Rehoboth Ave.) will focus on live entertainment on most evenings and a fine menu, bar food and happy hour.
Aqua (54 Baltimore Ave.) reopens on May 15 and will continue to sponsor special events and provide entertainment with music by Kathy Gorman, John Flynn and others. According to owner Bill Shields, Aqua also plans to "do something to celebrate CAMP Rehoboth's 25th anniversary of serving the community."
The Purple Parrot's (134 Rehoboth Ave.) popular outdoor Biergarten is open for the season and features a familiar face behind the bar — Christopher Chandler, who moved from Blue Moon to the Parrot during the off season.
The Double L Bar (37300 Rehoboth Ave. Extended) is scheduled to reopen on May 16 after a short-lived stint as Dive Bar. The owner, John Meng, promises to bring back the popular ManDance on Saturdays.
After about 25 years at the corner of First Street and Baltimore Avenue, Adriatico's has been replaced by another Italian Restaurant, DiFebo's, which was established in 1989 in Bethany Beach.
Lori's, open for breakfast and lunch is located in the CAMP courtyard and is beginning its 19th season. There will be several new items on the menu, including a 4 B salad (Bleu, Blueberry, Bacon and Balsamic on greens). Breakfast sandwiches have been added to the menu.
Although under new ownership, Rehoboth Ale House (15 Wilmington Ave.), a popular bar with the lesbian crowd, but still under the management of the two previous owners, Betsy and Jodi, promises to continue its successful formula by providing live entertainment by Viki Dee.
A popular lesbian-owned bar, Seafood Shack (42 1/2 Baltimore Ave.) returns for its 9th season and will continue to offer live music. Dos Locos (208 Rehoboth Ave.) continues to offer some of the best margaritas in town. The Pond's (3 S. First St.) speed bingo on Tuesdays is popular with locals and the gay-owned bar/restaurant also hosts live music throughout the season.
Leo Cabrera's Modern Mixture (62 Rehoboth Ave.) continues to grow, adding an outdoor café and a bar area. Many remember Leo as a waiter at Crystal's, Blue Moon and Cloud 9.
One of the area's few remaining independent bookstores, Proud Bookstore (149 Rehoboth Ave.), provides a venue for local artists to display their works and writers to hold readings and signings. On May 16, Jonathan Harper, author of "Daydreamers" will hold a book signing, and later in the summer, John Simpson and Roberts Cummings will read from their gay anthology. Owner Jocques LeClair says to expect more readings this summer.
Gidget's Gadgets (123 Rehoboth Ave.) has a new look and now offers an extensive array of vinyl records as well as continuing to provide retro toys, games and even candies.
Snyder's Candies (60 Rehoboth Ave.) celebrates its 75th anniversary. It has been owned for the past nine years by Jeff Balk, a gay man who formerly owned Rehoboth Gayzette. Balk has changed the store's logo to include the rainbow colors and among other things sells plush toys, collectibles and retro candies, as well as chocolate delicacies. As part of the anniversary year, it will have specials featuring the number 75.
Now in its 23rd year as a gay-owned coffee shop, and a favorite stop for "Today" show host Hoda Kotb, The Coffee Mill at Rehoboth Commons (127 Rehoboth Ave.) has several special events scheduled this year, including a fundraiser for Breast Cancer Delaware featuring Kotb, who is a regular customer.
The owner of the Coffee Mill will also celebrate the first year of BRASHhh (1 N. First St.), a shop featuring men's fashions and swimwear.
Yes, there are a few businesses in Rehoboth that aren't gay owned. A few highlights of the new season: the former Stoney Lonen is gone and replaced by 208 Social (208 2nd St.), featuring Eastern Shore-inspired cuisine and comfort food. The always-packed Bramble & Brine (315 Rehoboth Ave.), which closed abruptly last year, is slated to reopen May 15. And perhaps the most buzzed about addition to the local food scene isn't in Rehoboth but just down Route 1 in Dewey, where Dewey Beer Co. (Route 1 and Saulsbury Street), a brewery and restaurant, is scheduled to open for Memorial Day Weekend.
There will be an art walk held the second Saturday of each month when most of the numerous galleries in Rehoboth invite you to visit. Most will also have special shows throughout the summer.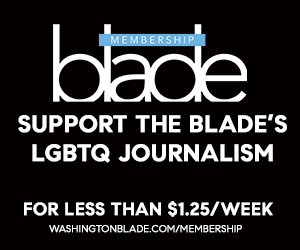 Sign Up for Blade eBlasts