Sports leagues lend a hand in fight for LGBT rights
Arizona, Indiana efforts boosted by NFL, NCAA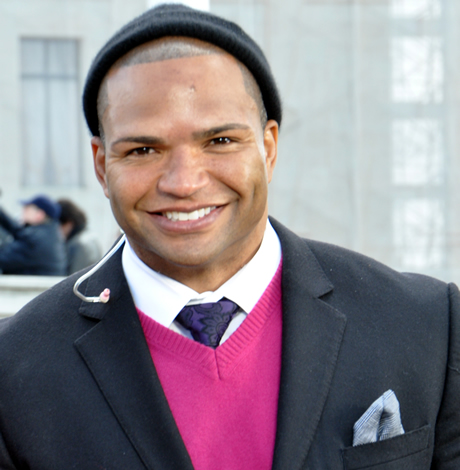 As the LGBT community faces new challenges, including religious freedom measures seen to enable anti-LGBT discrimination, advocates have found a new ally in their fight: sports teams and related organizations.
In the past two years, professional and collegiate sports organizations helped derail measures that would have undermined LGBT rights in Arizona and Indiana. By speaking out, their statements aided efforts to combat the proposals.
Sarah Kate Ellis, president of GLAAD, said, "We're seeing the sports landscape change" in terms of support for the LGBT movement.
"We're seeing more and more professional leagues, and collegiate sports, actually take a stand for LGBT fans and players," Ellis said.
In Arizona last year, the state legislature sent to Gov. Jan Brewer's desk SB 1062, a controversial bill that would have enabled businesses and individuals to discriminate against LGBT people in the name of religious freedom.
Brewer vetoed the bill after a media firestorm and opposition from Republicans like Mitt Romney, Newt Gingrich, John McCain and Jeff Flake. Key opposition came from the National Football League, which at the time was planning to host Super Bowl XLIX in Scottsdale, Ariz.
As controversy over the measure intensified, the Arizona Super Bowl host committee issued a statement saying it disagreed with the bill and voiced concerns about its impact on America's economy.
"On that matter we have heard loud and clear from our various stakeholders that adoption of this legislation would not only run contrary to that goal, but deal a significant blow to the state's economic growth potential," a committee spokesperson said. "We do not support this legislation."
Catherine Alonzo, co-chair of Equality Arizona, said the contributions from the NFL and sports teams were "really important" in defeating SB 1062.
"It really was this diverse upsurge of people…who weren't necessarily traditionally involved in the movement, but stood up and said, 'This is wrong,'" Alonzo said. "The sports teams were part of this overwhelming diverse response."
Alonzo said it's "difficult to know" if Brewer would have vetoed the bill anyway without help from the Super Bowl organizers, but she maintained the support of the NFL "can't be overstated."
The situation repeated itself this year in Indiana with SB 101, except this time the firestorm didn't emerge until after Indiana Gov. Mike Pence signed the measure into law. The controversy that later ensued prompted him to sign a fix clarifying the law won't enable LGBT discrimination in the state in most situations.
Among the critics of the initial law was Mark Emmert, president of the National Collegiate Athletic Association, which is based in Indianapolis and was planning on hosting the Men's Final Four basketball tournament in Indiana that year.
"We will work diligently to assure student-athletes competing in, and visitors attending, next week's Men's Final Four in Indianapolis are not impacted negatively by this bill," Emmert said. "Moving forward, we intend to closely examine the implications of this bill and how it might affect future events as well as our workforce."
Another critic of the Indiana measure was retired basketball star Charles Barkley, who called the law "unacceptable" and said officials should move the Final Four out of the state. Moving the tournament would have resulted in a loss of an estimated $70.8 million in revenue from Indiana.
David McFarland, founder of the Los Angeles-based United for Equality in Sports & Entertainment, said the events in Arizona and Indiana demonstrate the power of sports to influence people on LGBT rights.
"What we saw play out in Indiana and Arizona is how sport can act as a universal language and a common denominator that has the ability to break down walls and barriers to create social impact and change that can help violations against LGBT people," McFarland said.
Before Arizona and Indiana, sports teams haven't been overtly opposed to LGBT rights, but support from those organizations in fights against religious freedom measures stand out because they provided a crucial element of support when LGBT rights were in danger.
Other efforts on behalf of LGBT rights include NFL players Chris Kluwe and Brendon Ayanbadejo filing briefs in support of litigation against California's Proposition 8 before the Supreme Court in 2013. The four major men's sports leagues — the NFL, the MLB, the NHL and the NBA — have enacted sexual orientation non-discrimination protections for players and workers (although gender identity protections remain omitted from those polices). WNBA enacted a similar policy.
Five major sports leagues — the NFL, the MLB, the NHL, the NBA and the WNBA — are among the organizations that coordinate with GLAAD for Spirit Day, an annual event each on Oct. 15 that encourages individuals to wear purple to express opposition to anti-LGBT bullying.
McFarland said the atmosphere within the sports world, however, is another matter entirely for LGBT people.
"Even though America's cultural, social and political climate is becoming increasingly accepting of LGBT Americans, competing and participation in sports is still considered to be an unsettling environment for many LGBT people," McFarland said. "In fact, many Americans believe homophobia and transphobia are more common in sports than in the rest of society."
But just as sports organizations have helped the general public become more accepting of LGBT rights, LGBT advocates have pushed the sports community.
One example is the public transition this year of Caitlyn Jenner, the transgender athlete and TV personality who won the Olympic decathlon title in 1976 and this year won the Arthur Ashe Courage Award at ESPN's annual ESPY awards show.
Ellis, who was in attendance during the ceremony, said Jenner's speech helped change the hearts and minds of audience members at the high-profile award show.
"It turned those people you could see were uncomfortable and might be leaning over talking to their seat mates and sort of giggling and whatever people do when they feel discomfort [and] silence them," Ellis said. "And I thought that was a pretty profound momentum in sports for this year, for this decade."
LGBT advocates also continue pressing for openly LGBT players in the major leagues to enhance LGBT visibility.
Robbie Rogers, a Major League Soccer player for LA Galaxy, is currently the only openly LGBT player for a major sports team in the United States. Jason Collins, who came out as gay in 2013, played for a year with the Brooklyn Nets, but then retired. Michael Sam was drafted into the NFL, but never saw time on the field.
Just this week, David Denson, a first baseman with the Milwaukee Brewers minor league affiliate in Helena, Mont., came out as gay, but no active player in Major League Baseball is openly gay.
McFarland said having more openly LGBT players would have "tremendous impact" on visibility for the LGBT community, but acknowledged sports organizations aren't yet in that place.
"Unfortunately, for too many LGBT young people the built in safety nets of support, acceptance and caring do not exist fully in sport," McFarland said.
Another opportunity for the sports world to support the LGBT community may come in Houston, where LGBT advocates are fighting to pass an LGBT-inclusive non-discrimination ordinance at the ballot in November and the NFL is planning to host Super Bowl LI in 2017.
Ellis said the NFL has a similar opportunity to speak out in favor of the Houston Equal Rights Ordinance just as it came out against the Arizona religious freedom measure.
"I'm hoping that we'll see the NFL again take a stand like they did in Arizona and send a message that the Super Bowl doesn't belong in a place where there's anti-LGBT discrimination allowed," Ellis said.
The NFL didn't respond to a request for comment this week on whether it would support HERO as it prepares for Super Bowl LI.
Alonzo said the ability of a sports team to carry a message of LGBT inclusivity to an audience that might otherwise not hear it will be important for any effort for LGBT advocates going forward.
"This is a fight that we're all in together, and this is something that we're all affected by whether it is a part of your daily life or not," Alonzo said. "Sports teams have been really important in bringing that message to their fans and will continue to be."
DC Aquatics Club swimmers reflect on world title win
Team took 125 gold medals en route to breaking 72 DCAC records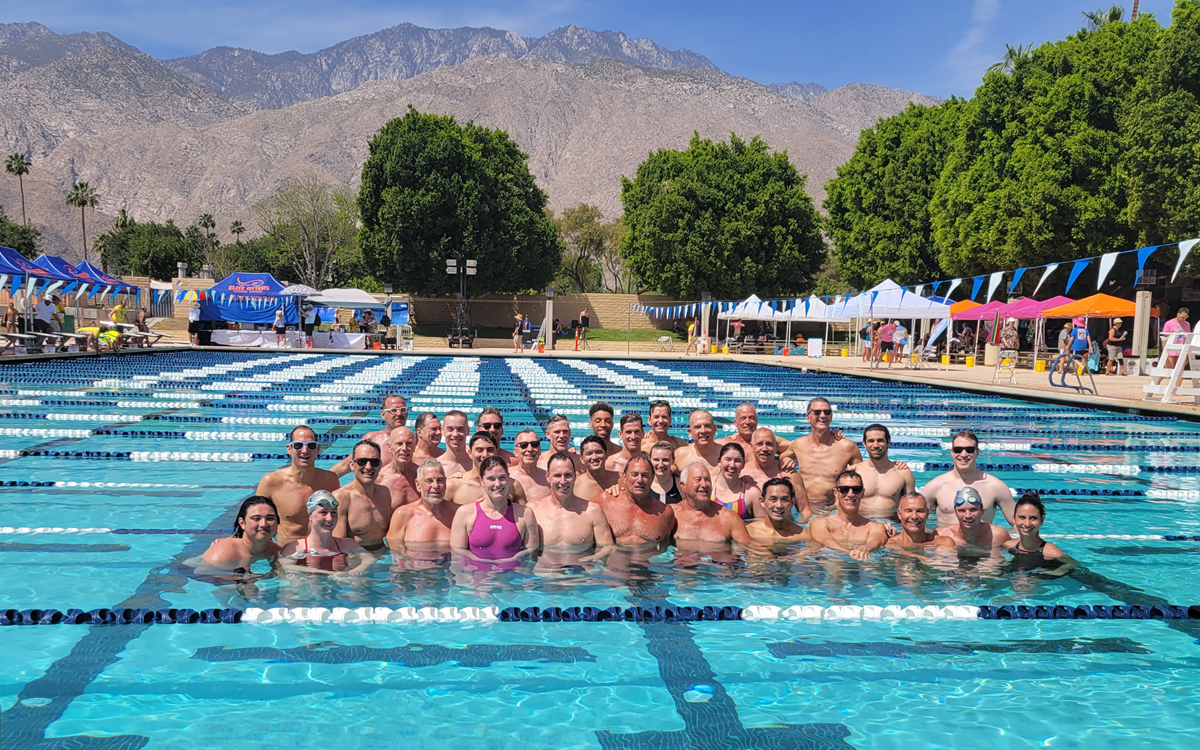 The District of Columbia Aquatics Club sent 42 swimmers to the International Gay & Lesbian Aquatics (IGLA) world championships in Palm Springs, Calif., in April on a mission to capture their first world title since 2013.
It was a long road back to international competition for the DCAC swimmers after the disruption of training and travel brought on by the worldwide pandemic.
When the team returned from IGLA in Melbourne, Australia in March of 2020, their training pools were closed, and all competitions were canceled.
By May they had established a training site in the South River in Annapolis where they swam until November of that year. Eventually, pools began to reopen, and the team was faced with battling for training time in COVID-restricted pools.
Following the postponement of the 2022 Gay Games in Hong Kong, the IGLA community scrambled to put together a competition in Palm Springs that would be hosted in tandem by West Hollywood Aquatics and the Long Beach Grunions.
DCAC's swimmers in Palm Springs consisted of a mix of veterans and rookies ranging in age from 22 to 76 years old. Each swimmer was eligible to enter five individual events and three relay events.
With 67 teams in attendance, DCAC jumped out to an early lead on day one in the large team category with West Hollywood Aquatics and San Francisco Tsunami in close pursuit.
Despite the disqualifications of two of their winning relays for early takeoffs, DCAC held on to their lead over the remaining three days to claim their first world title in nine years.
Three DCAC swimmers, Grant Casey, Carmen Robb and Jerry Frentsos, won gold in all five of their individual events. In total, the team won 125 gold, 66 silver and 35 bronze medals en route to breaking 72 DCAC team records.
Addison Winger was a first time IGLA swimmer and hadn't competed in 12 years. He had heard the tales from past IGLAs and wanted to join in on the fun.
"It was a great experience to compete for DCAC at an international competition. I had never been in a championship meet before where you go through the process of tapering, shaving, and suiting up in tech gear," says Winger. "The relays were amazing, and I enjoyed taking advice and feedback from our coaches to incorporate into future races. It was also great spending quality team with my teammates outside of the pool."
Olivia Kisker had competed with DCAC at IGLA Melbourne in 2020 and was looking forward to traveling with her team again.
"Even though the days were long at the pool, we still had time for Joshua Tree, the gondolas and all that Palm Springs has to offer," Kisker says. "I love traveling and doing it with your teammates provides a setting for bonding and getting to know people better. I also enjoyed competing against my teammate Sarah. It's like a friendship and a rivalry."
Craig Franz restarted his post-COVID competitive swimming at IGLA Palm Springs and went on to a training camp and open water race in Hawaii this past month.
"The whole thing about this team is relationships and sharing swimming as a common denominator. The swim competitions legitimize building relationships and supporting each other in healthy ways," say Franz. "Palm Springs felt like a more relaxed setting, and we needed this meet to rebuild the team. It provided a nutritional base for what we are about – swimming and friendships."
Sarah Padrutt had not competed since 2019 and all the talk about past IGLAs prompted her to attend for the first time.
"I had so much fun, and it was cool having people cheering and being supported by teammates," Padrutt says. "It was also a nice wakeup call, a reminder of how much I like competing. I like the pressure of racing and being on relays with my team. It was a very positive experience."
Charles Cockrell has been a Masters swimmer for decades and is the chair of the Legislation Committee for United States Masters Swimming. He came out in 2019 and these championships marked his first time competing at IGLA.
"I wanted to compete at a swim meet that was a combination of the LGBTQ community and the sport of swimming. It was a fun, accepting and engaging environment," says Cockrell. "The takeaway was that everyone was enjoying themselves and it was nice to be gathered together in a queer space. There was an atmosphere of camaraderie, and it was great being attached to a big team like DCAC."
Coming up next for DCAC is the United States Masters Swimming Nationals in Richmond in August. Next year, the team will travel to London for the 2023 IGLA world championships to be held in the London Olympic Pool.
Caitlyn Jenner celebrates FINA ban on Trans swimmers on Twitter
"[…] what's fair is fair! If you go through male puberty you should not be able to take medals away from females. Period," Jenner tweeted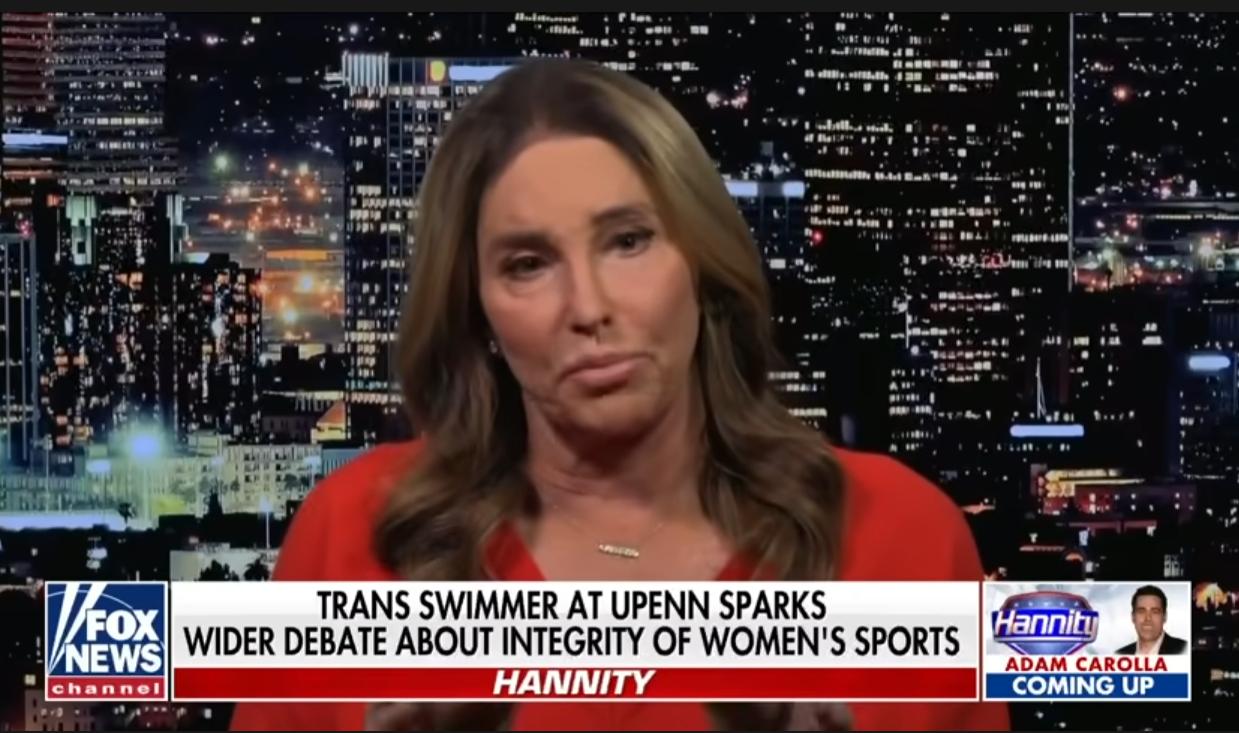 Former Olympian and one-time California Republican gubernatorial candidate Caitlyn Jenner enraged Trans activists Monday after she tweeted her approval of the FINA vote Sunday that essentially bans Trans women from participating and competing as collegiate swimmers.
"It worked! I took a lot of heat – but what's fair is fair! If you go through male puberty you should not be able to take medals away from females. Period," Jenner tweeted Sunday after the international athletic organization announced its vote to ban trans athletes.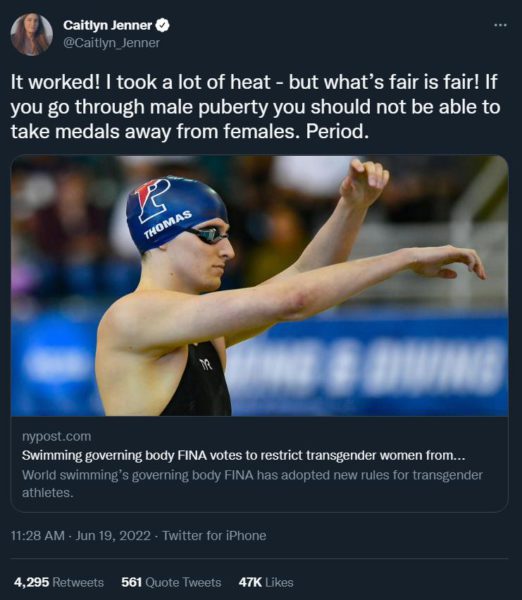 The Swimming's world governing body voted to restrict transgender athletes from elite women's competitions. The final vote tally of the representatives was 71.5% approval for the new policy which requires transgender athletes show that "they have not experienced any part of male puberty beyond Tanner Stage 2 or before age 12, whichever is later."
"We have to protect the rights of our athletes to compete, but we also have to protect competitive fairness at our events, especially the women's category at FINA competitions," FINA's president, Husain Al-Musallam, said in a statement.
The organisation is maintaining that it was necessary to use sex and sex-linked traits to determine eligibility criteria because of the "performance gap" that appears between males and females during puberty.
Jenner's appearances on the Fox News Network over the past six months have been unrelenting attacks on Trans athletes, especially University of Pennsylvania Women's Team swimmer Lia Thomas. Jenner also appeared on the network to defend her attacks on Trans athletes.
"We must protect women's sports. We cannot bow down to the radical left wing woke world and the radical politically charged agenda of identity politics," Jenner tweeted. In another tweet she said;
"Thank you @seanhannity and @HeyTammyBruce for having a conversation grounded in common sense. All we want to do is protect women's and girls sports! It's that simple. And calling out the libelous, defamatory lies of @PinkNews and @emilychudy@benjamincohen"
Jenner has been asked about her position on the multiple pieces of anti-Trans youth sports legislation across the United States. She responded that she saw it as a question of fairness saying that she opposed biological boys who are Trans- competing in girls' sports in school.
"It just isn't fair," Jenner said adding, "and we have to protect girls' sports in our school."
In April the Fox network hired Jenner as on-air contributor role with her first appearance on Hannity.
World swimming body FINA votes to ban Trans athletes
Says policy necessary because of 'biological performance gap'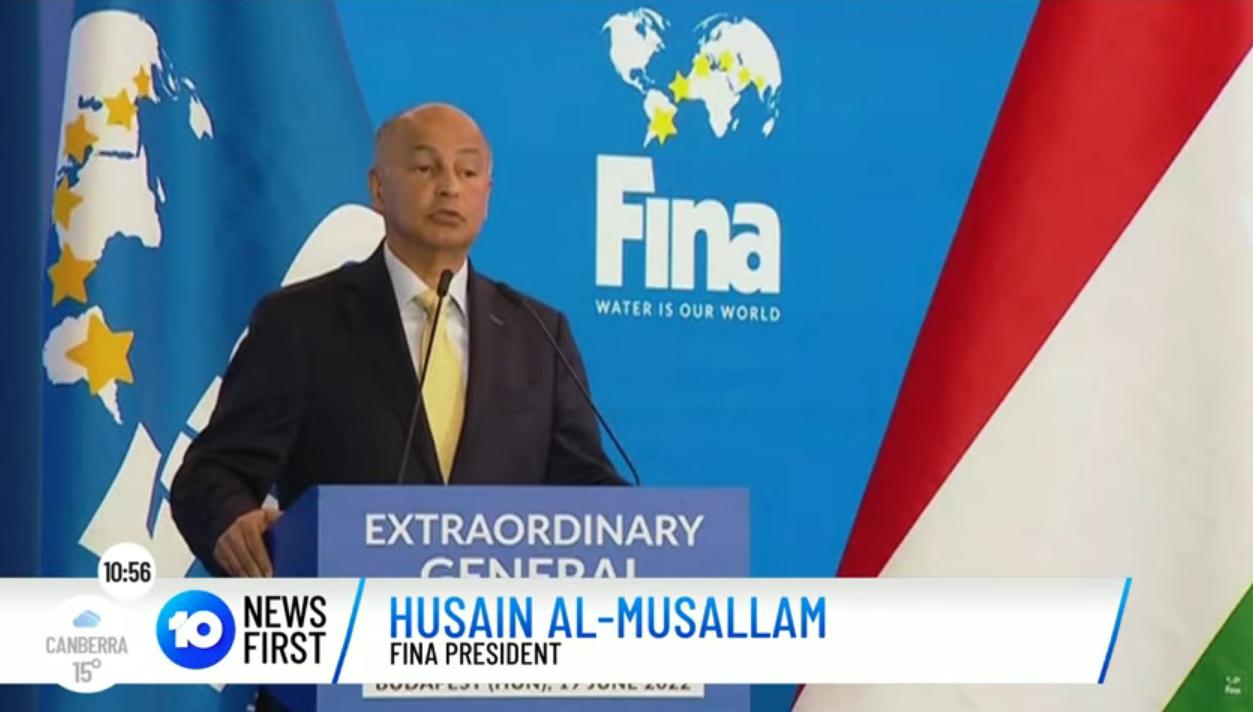 The Swimming's world governing body FINA meeting in the Hungarian capital city voted to restrict transgender athletes from elite women's competitions. The final vote tally of the representatives was 71.5% approval for the new policy which requires transgender athletes show that "they have not experienced any part of male puberty beyond Tanner Stage 2 or before age 12, whichever is later."
Enactment of that requirement effectively eliminates trans women's eligibility to compete in the women's category.
Tanner Stages describe the physical changes people undergo during puberty.
"We have to protect the rights of our athletes to compete, but we also have to protect competitive fairness at our events, especially the women's category at FINA competitions," FINA's president, Husain Al-Musallam, said in a statement.
The organisation is maintaining that it was necessary to use sex and sex-linked traits to determine eligibility criteria because of the "performance gap" that appears between males and females during puberty.
"Without eligibility standards based on biological sex or sex-linked traits, we are very unlikely to see biological females in finals, on podiums, or in championship positions; and in sports and events involving collisions and projectiles, biological female athletes would be at greater risk of injury," the statement from FINA's new policy read.
Athlete Ally, which advocates for Trans athletes responded:
"FINA's new eligibility criteria for transgender athletes and athletes with intersex variations is deeply discriminatory, harmful, unscientific and not in line with the 2021 International Olympic Committee framework on Fairness, Inclusion and Non-Discrimination on the Basis of Gender Identity and Sex Variations," said Anne Lieberman, Director of Policy and Programs at Athlete Ally.
"This sudden and discriminatory decision is a blatant attack on transgender athletes who have worked to comply with longstanding policies that have allowed them to participate for years without issue," said Joni Madison, Human Rights Campaign Interim President. "This policy is an example of swimming organizations caving to the avalanche of ill-informed, prejudiced attacks targeted at one particular transgender swimmer. We urge the FINA to rethink its policy and ensure inclusion for all athletes — including transgender women – and allow them to participate in sports free from discrimination, abuse and harassment.
"To the young athletes who may be disheartened by this policy, know that we know and believe that every young person deserves to be treated with dignity and respect and that transgender kids, like their friends, deserve the same chances to learn sportsmanship, self-discipline, and teamwork, and to build a sense of belonging with their peers," Madison added.
Swimming Body FINA Votes To Segregate Trans Athletes | 10 News First:
**********************