Sports leagues lend a hand in fight for LGBT rights
Arizona, Indiana efforts boosted by NFL, NCAA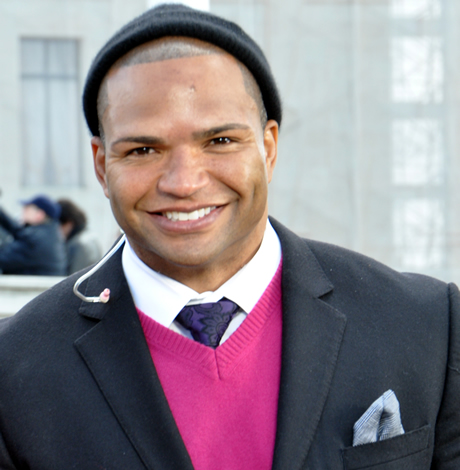 As the LGBT community faces new challenges, including religious freedom measures seen to enable anti-LGBT discrimination, advocates have found a new ally in their fight: sports teams and related organizations.
In the past two years, professional and collegiate sports organizations helped derail measures that would have undermined LGBT rights in Arizona and Indiana. By speaking out, their statements aided efforts to combat the proposals.
Sarah Kate Ellis, president of GLAAD, said, "We're seeing the sports landscape change" in terms of support for the LGBT movement.
"We're seeing more and more professional leagues, and collegiate sports, actually take a stand for LGBT fans and players," Ellis said.
In Arizona last year, the state legislature sent to Gov. Jan Brewer's desk SB 1062, a controversial bill that would have enabled businesses and individuals to discriminate against LGBT people in the name of religious freedom.
Brewer vetoed the bill after a media firestorm and opposition from Republicans like Mitt Romney, Newt Gingrich, John McCain and Jeff Flake. Key opposition came from the National Football League, which at the time was planning to host Super Bowl XLIX in Scottsdale, Ariz.
As controversy over the measure intensified, the Arizona Super Bowl host committee issued a statement saying it disagreed with the bill and voiced concerns about its impact on America's economy.
"On that matter we have heard loud and clear from our various stakeholders that adoption of this legislation would not only run contrary to that goal, but deal a significant blow to the state's economic growth potential," a committee spokesperson said. "We do not support this legislation."
Catherine Alonzo, co-chair of Equality Arizona, said the contributions from the NFL and sports teams were "really important" in defeating SB 1062.
"It really was this diverse upsurge of people…who weren't necessarily traditionally involved in the movement, but stood up and said, 'This is wrong,'" Alonzo said. "The sports teams were part of this overwhelming diverse response."
Alonzo said it's "difficult to know" if Brewer would have vetoed the bill anyway without help from the Super Bowl organizers, but she maintained the support of the NFL "can't be overstated."
The situation repeated itself this year in Indiana with SB 101, except this time the firestorm didn't emerge until after Indiana Gov. Mike Pence signed the measure into law. The controversy that later ensued prompted him to sign a fix clarifying the law won't enable LGBT discrimination in the state in most situations.
Among the critics of the initial law was Mark Emmert, president of the National Collegiate Athletic Association, which is based in Indianapolis and was planning on hosting the Men's Final Four basketball tournament in Indiana that year.
"We will work diligently to assure student-athletes competing in, and visitors attending, next week's Men's Final Four in Indianapolis are not impacted negatively by this bill," Emmert said. "Moving forward, we intend to closely examine the implications of this bill and how it might affect future events as well as our workforce."
Another critic of the Indiana measure was retired basketball star Charles Barkley, who called the law "unacceptable" and said officials should move the Final Four out of the state. Moving the tournament would have resulted in a loss of an estimated $70.8 million in revenue from Indiana.
David McFarland, founder of the Los Angeles-based United for Equality in Sports & Entertainment, said the events in Arizona and Indiana demonstrate the power of sports to influence people on LGBT rights.
"What we saw play out in Indiana and Arizona is how sport can act as a universal language and a common denominator that has the ability to break down walls and barriers to create social impact and change that can help violations against LGBT people," McFarland said.
Before Arizona and Indiana, sports teams haven't been overtly opposed to LGBT rights, but support from those organizations in fights against religious freedom measures stand out because they provided a crucial element of support when LGBT rights were in danger.
Other efforts on behalf of LGBT rights include NFL players Chris Kluwe and Brendon Ayanbadejo filing briefs in support of litigation against California's Proposition 8 before the Supreme Court in 2013. The four major men's sports leagues — the NFL, the MLB, the NHL and the NBA — have enacted sexual orientation non-discrimination protections for players and workers (although gender identity protections remain omitted from those polices). WNBA enacted a similar policy.
Five major sports leagues — the NFL, the MLB, the NHL, the NBA and the WNBA — are among the organizations that coordinate with GLAAD for Spirit Day, an annual event each on Oct. 15 that encourages individuals to wear purple to express opposition to anti-LGBT bullying.
McFarland said the atmosphere within the sports world, however, is another matter entirely for LGBT people.
"Even though America's cultural, social and political climate is becoming increasingly accepting of LGBT Americans, competing and participation in sports is still considered to be an unsettling environment for many LGBT people," McFarland said. "In fact, many Americans believe homophobia and transphobia are more common in sports than in the rest of society."
But just as sports organizations have helped the general public become more accepting of LGBT rights, LGBT advocates have pushed the sports community.
One example is the public transition this year of Caitlyn Jenner, the transgender athlete and TV personality who won the Olympic decathlon title in 1976 and this year won the Arthur Ashe Courage Award at ESPN's annual ESPY awards show.
Ellis, who was in attendance during the ceremony, said Jenner's speech helped change the hearts and minds of audience members at the high-profile award show.
"It turned those people you could see were uncomfortable and might be leaning over talking to their seat mates and sort of giggling and whatever people do when they feel discomfort [and] silence them," Ellis said. "And I thought that was a pretty profound momentum in sports for this year, for this decade."
LGBT advocates also continue pressing for openly LGBT players in the major leagues to enhance LGBT visibility.
Robbie Rogers, a Major League Soccer player for LA Galaxy, is currently the only openly LGBT player for a major sports team in the United States. Jason Collins, who came out as gay in 2013, played for a year with the Brooklyn Nets, but then retired. Michael Sam was drafted into the NFL, but never saw time on the field.
Just this week, David Denson, a first baseman with the Milwaukee Brewers minor league affiliate in Helena, Mont., came out as gay, but no active player in Major League Baseball is openly gay.
McFarland said having more openly LGBT players would have "tremendous impact" on visibility for the LGBT community, but acknowledged sports organizations aren't yet in that place.
"Unfortunately, for too many LGBT young people the built in safety nets of support, acceptance and caring do not exist fully in sport," McFarland said.
Another opportunity for the sports world to support the LGBT community may come in Houston, where LGBT advocates are fighting to pass an LGBT-inclusive non-discrimination ordinance at the ballot in November and the NFL is planning to host Super Bowl LI in 2017.
Ellis said the NFL has a similar opportunity to speak out in favor of the Houston Equal Rights Ordinance just as it came out against the Arizona religious freedom measure.
"I'm hoping that we'll see the NFL again take a stand like they did in Arizona and send a message that the Super Bowl doesn't belong in a place where there's anti-LGBT discrimination allowed," Ellis said.
The NFL didn't respond to a request for comment this week on whether it would support HERO as it prepares for Super Bowl LI.
Alonzo said the ability of a sports team to carry a message of LGBT inclusivity to an audience that might otherwise not hear it will be important for any effort for LGBT advocates going forward.
"This is a fight that we're all in together, and this is something that we're all affected by whether it is a part of your daily life or not," Alonzo said. "Sports teams have been really important in bringing that message to their fans and will continue to be."
Raiders player Carl Nassib comes out as gay, first active player in NFL history
Nassib also announced that he is donating $100,000 to the Trevor Project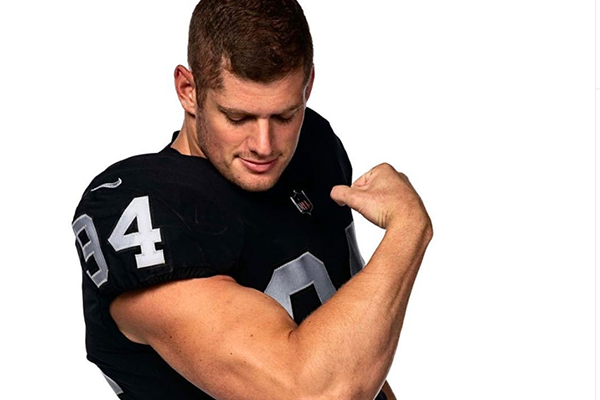 Raiders defensive end Carl Nassib came out today, making him the NFL's only openly gay player.
"I just want to take a quick moment to say that I'm gay," Nassib said in a video he posted on his Instagram account. "I've been meaning to do this for a while now but I finally feel comfortable enough to get it off my chest. I really have the best life. I've got the best family, friends and job a guy could ask for. I'm a pretty private person, so I hope you guys know I'm not doing this for attention, but I think representation matters."
Nassib also announced that he is donating $100,000 to the Trevor Project.
Vulgar anti-gay slur halts championship final soccer match
The league has written rules and guidelines that call for the referees on the field to halt game play if fans ignore warnings
DENVER, CO. – The Confederation of North, Central America and Caribbean Association Football, (CONCACAF) league's final match in the Mile-High City Sunday was halted after fans disrupted the game play by shouting a homophobic chant directed at players on the field.
ESPN reported the pause occurred during the final moments of the second half before the game went to extra time in the U.S. men's national team's 3-2 win. Referee John Pitti resumed the match after three minutes as players on both sides pleaded with the crowd to stop using the chant.
The league has written rules and guidelines that call for the referees on the field to halt game play if a warning to the spectators by the announcer over the stadium's public address has already warned the crowd to cease and desist. Should the crowd not stop, then the referee has the authority to send the players to the locker rooms and can also call for the match to be abandoned.
ESPN also reported that this was the second tournament match to be halted due to anti-gay chants at Empower Field at Mile High. Mexico's semifinal win over Costa Rica was also briefly paused. That match also saw several fans ejected from the stadium.
Outsports Webzine reported this past Spring that the disgraceful "puto" chant —a vulgar slur for male prostitute — is ubiquitous at Mexican soccer matches, and up until recently, Soccer's governing body, Fédération Internationale de Football Association or FIFA, has been ambivalent towards its eradication. The organization has punished Mexico at least 12 times for the chant since 2015, and yet, it hasn't disappeared.
In March, FIFA opened an investigation into anti-gay chanting by Mexico supporters during an Olympic qualifier against the Dominican Republic ESPN noted.
WATCH: USA Beats Mexico FULL MATCH [CONCACAF Nations League Final] | from CBS Sports. Game play is halted at the 1 hour thirty seven minute mark on the YouTube video:
Niners kick-off Pride with NFL's 1st-ever gender-neutral gear
The team hopes to score another win for its diverse fanbase Thursday with a new retail line that isn't limited by binary gender styles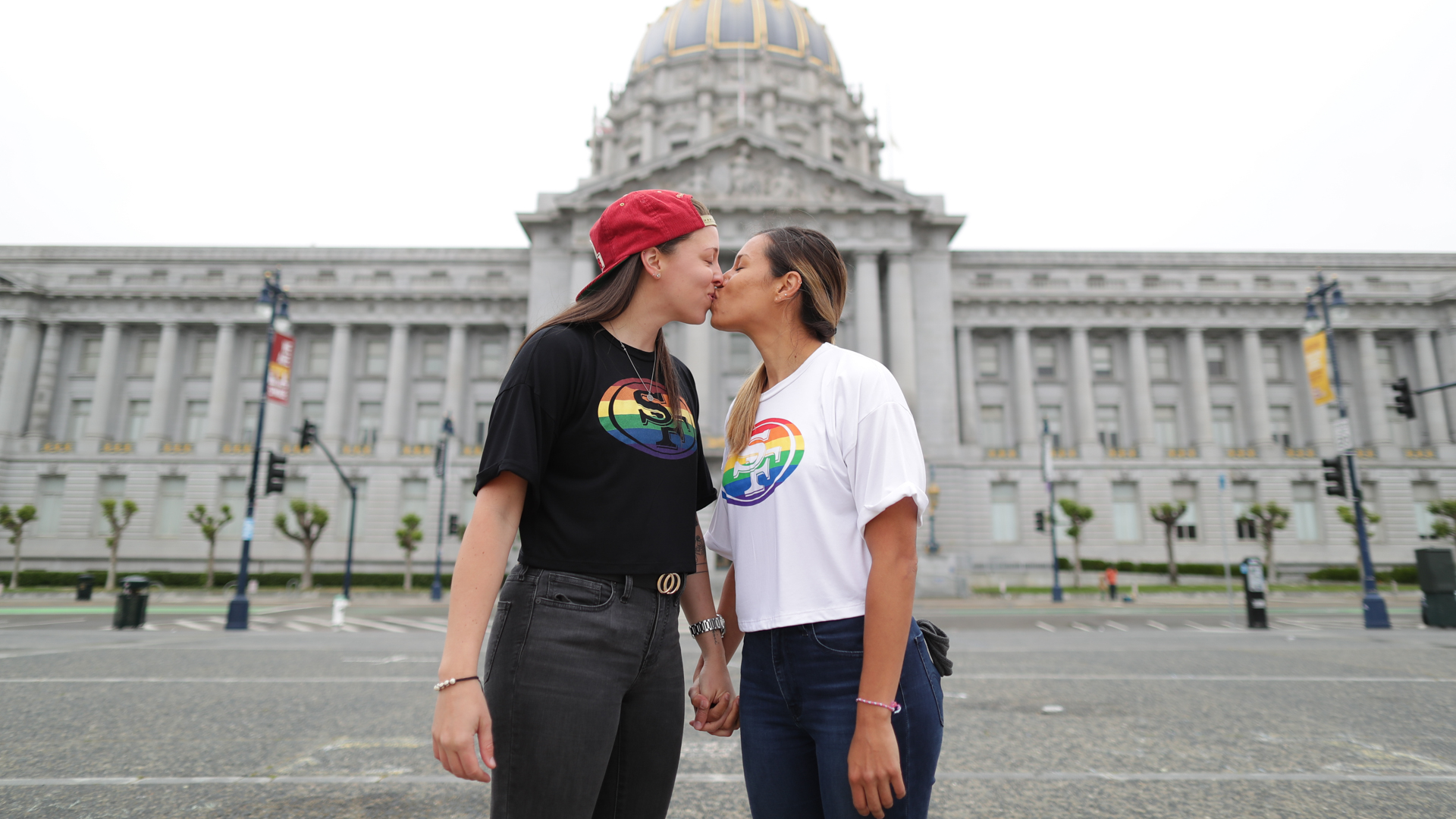 SANTA CLARA, CA. – The San Francisco 49ers have announced month-long plans for the organization's annual celebration of June LGBTQ+ Pride month. Led by 49ers PRIDE, the official fan club of 49ers Faithful who identify as LGBTQ+ and allies, the 2021 celebration will be highlighted by the 2021 49ers PRIDE Collection.
Every fan can feel seen
The San Francisco 49ers call their new retail line of rainbow-logo'd tops, tees and jackets "genderless." We think you'll call them cool- two years after the San Francisco 49ers led the NFL with the first official community for LGBTQ fans and allies, back in May 2019, the team hopes to score another win for its diverse fanbase Thursday with a new retail line that isn't limited by binary gender styles.
The new array of team-branded and Pride-themed clothing is the league's first and only "genderless" collection, according to a news release from the Niners. The threads are by Fanatics and the team promises 100% of the proceeds from this collection will benefit the San Francisco LGBT Center, the Oakland LGBT Center and The LGBTQ Youth Space: San Jose.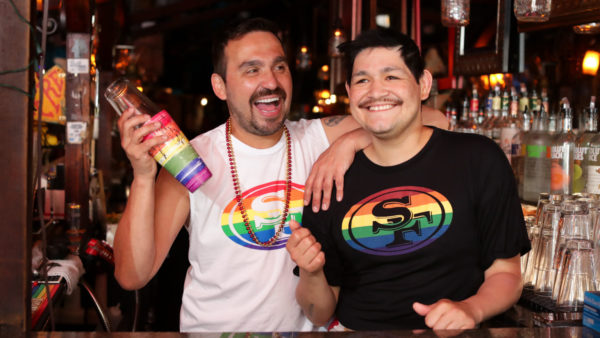 "Supporting the LGBTQ+ community in sports is a priority for the 49ers organization because sport has not always been inviting," the 49ers' Hannah Gordon told the Los Angeles Blade. Gordon is entering her tenth season with the 49ers and third as chief administrative officer and general counsel.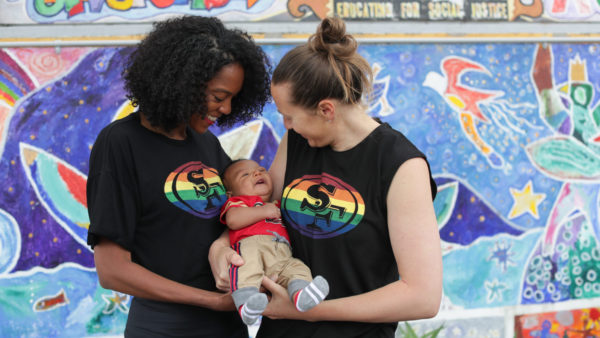 "We created 49ers PRIDE to make space for all of our LGBTQ+ fans and allies and it quickly became an incredible community. This year, we designed the first genderless retail line by an NFL team because we don't want there to be 49ers fan who wants gear but doesn't feel seen. If you want to support the Niners, we have something for you."
There will still be items available that fans who prefer a feminine cut can purchase at the team's online store, but the 2021 Pride collection is specifically geared toward Niners fans who aren't interested in reinforcing gender stereotypes when they support their team and fly their Pride colors.
"With this line, we have pieces that were designed so that however you identify, you can find a fit and any two people can express different styles with the same piece," said Gordon. "I love seeing how our fans wear these pieces and express their style. Doing it your own way is faithful to the Bay."
Click here to view the collection and find out more about 49ers Pride.