Quotidian explores obscure Chekhov with 'Lady With the Little Dog'
Charming production depicts Russian romance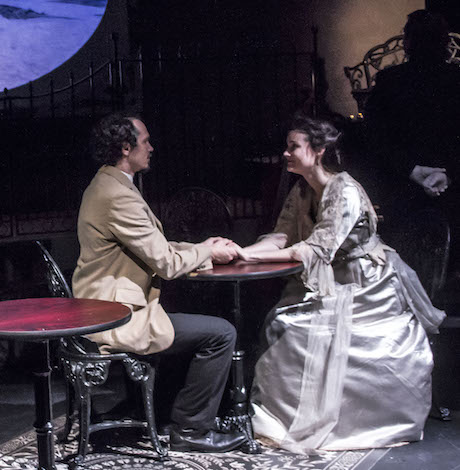 'The Lady with the Little Dog' 
Through Aug. 7
Quotidian Theatre Company 
4508 Walsh Street in Bethesda, Md. 20815
$30 (discounts for seniors and students)
301-816-1023
Russian writer Anton Chekhov is known foremost as a dramatist.
His quartet of classics "The Seagull," "Uncle Vanya," "Three Sisters" and "The Cherry Orchard" — all ensemble pieces noted for their focus on character and mood rather than plot — are among theater's most-produced and adored plays. But Chekhov was also a masterful and prolific writer of short fiction. His melancholy romantic tale "Lady with the Dog" (1899) ranks among his best and is now tailored for the stage at Quotidian Theatre Company in Bethesda.
Lovingly adapted as "The Lady with the Little Dog" and staged by Quotidian co-founder Stephanie Mumford, the hour-long play is an imaginative take on the original work. Fortyish banker Dmitry Gurov (Ian Blackwell Rogers) is sliding into middle age. Long bored with his wife and uninterested in family life, he's had many affairs and expects to have many more. Vacationing alone in Yalta, the fashionable Russian seaside resort, Gurov is charmed by Anna Sergeyevna (Chelsea Mayo), a much younger woman, also alone, who's in Yalta ostensibly to correct ill health, but is in fact enjoying a temporary escape from dull provincial life where she is unhappily but faithfully married to a government flunky.
Gurov is aware of their age difference: he notes his graying hair and increasingly plain looks and that Anna is not long out of school, but he remains undaunted. The confident philanderer is certain he will have her. As they become acquainted, Gurov says, "I own two houses in Moscow but I no longer sing." In that short sentence, Gurov imparts the essence of his secure but joyless existence. That will soon change, however. What starts out as a flirtation grows into a passion and then something more.
As director and costume and set designer, Mumford deftly captures the atmosphere of Chekhov and late 19th century bourgeois Russia. Her crowded set includes the compartments that make up Gurov's life. Stage left is Gurov's Moscow home complete with three cardboard cutout children. On stage right is the hotel room where he and Anna secretly meet. Bridging those two worlds are Vernet's coffee pavilion and the seaside promenade — public spaces where the lovers first met.
Mumford further adds to the mood with projections of paintings depicting the natural glories of Yalta, and live classical Russian music played beautifully by pianist Zach Roberts and violinist Christine Kharazian. Roberts doubles as Anna's ambitious husband and Kharazian brings humor to the role of Gurov's bespectacled wife, a solemn, self-described intellectual.
Mayo is compelling as guilt-ridden but determined Anna. Rogers gives a nuanced performance as restrained Gurov whose occasional wild eyes reveals his inner turmoil. David Dubov narrates the action as Chekhov, and plays various waiters and friends of Gurov.
Like ambiguity filled real life, "Little Dog" ends on an uncertain note. "And it seemed that, just a little more and the solution would be found, and then a new, beautiful life would begin; and it was clear to both of them that the end was still far, far off, and that the most complicated and difficult part was just beginning."
Nothing is tied up neatly with a bow. That's the way Chekhov liked it.
Busboys and Poets to focus on peace in 2022
Special guests include Angela Davis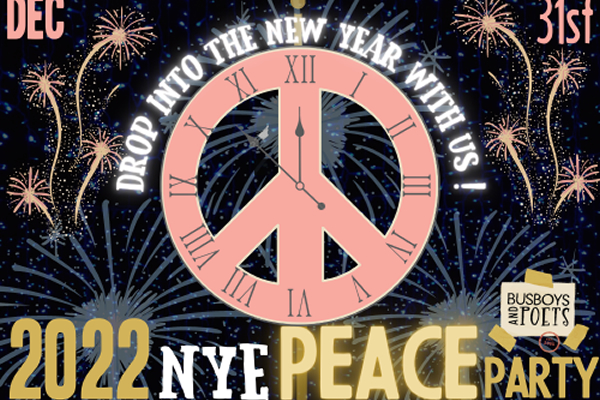 Busboys and Poets will host "The 2022 NYE Peace Party" on Friday, Dec. 31 at 9 p.m. at Busboys and Poets in Columbia.
The event will feature peace activists and literary powerhouses such as political activist, philosopher, academic, scholar and author Angela Davis, activist, scholar and educator Gina Dent, and renowned writer, poet, playwright and activist Sonia Sanchez, among others.
There will also be live music, food, party favors, champagne toast and free parking. Tickets are available on Eventbrite.
PHOTOS: GMCW Holiday Show
Chorus performs at Lincoln Theatre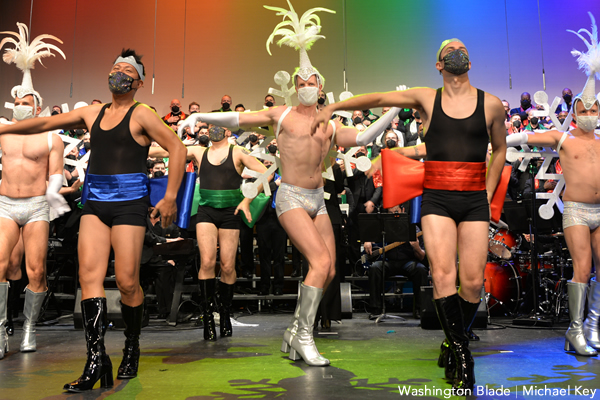 The Gay Men's Chorus of Washington performed its "Holiday Show" at Lincoln Theatre on Saturday. The Chorus has performances on Dec. 11 and 12. For tickets and showtimes, visit gmcw.org.
(Washington Blade photos by Michael Key)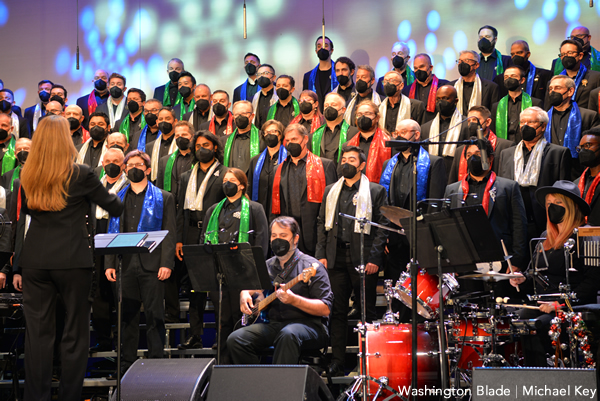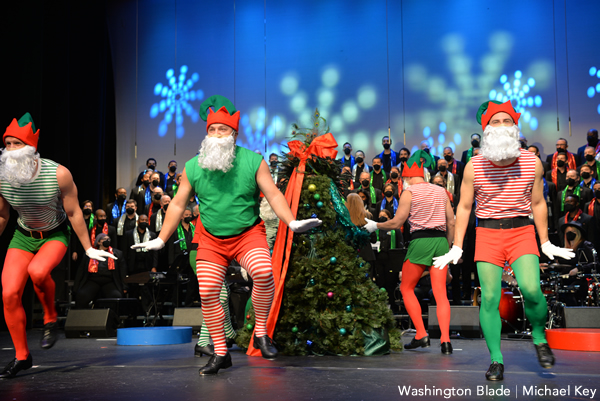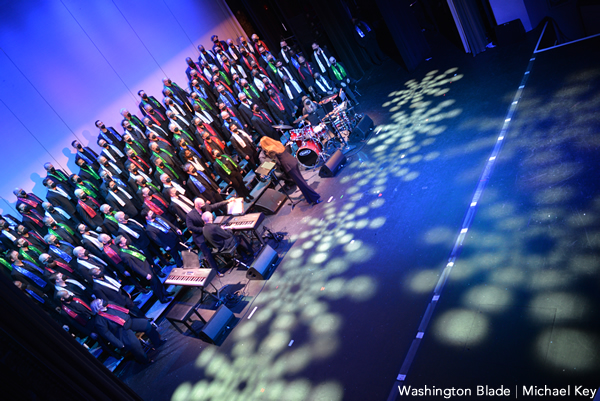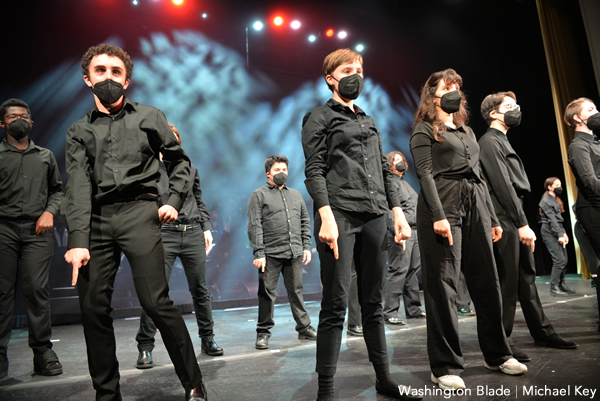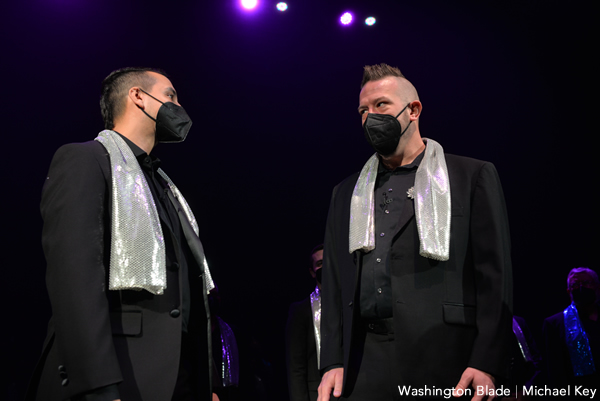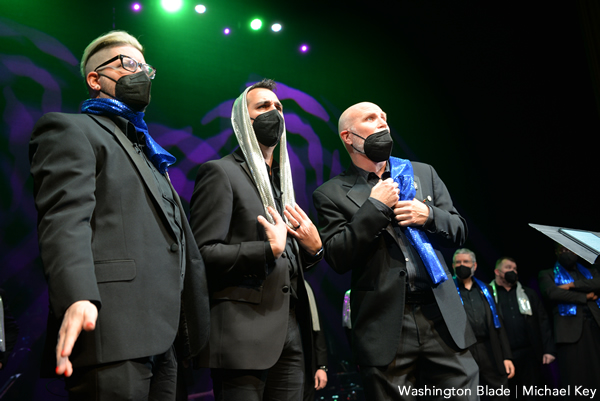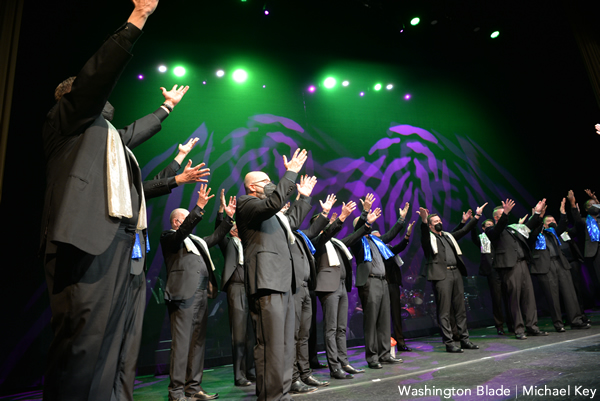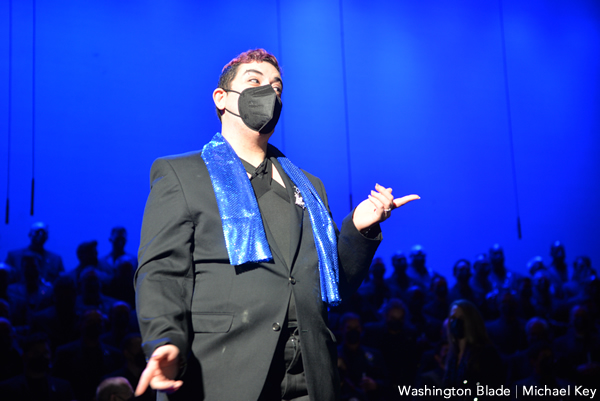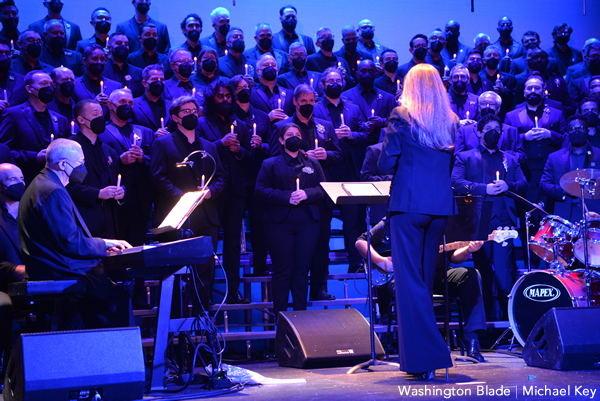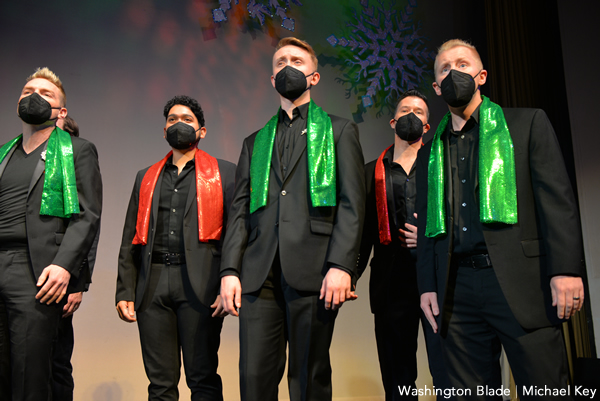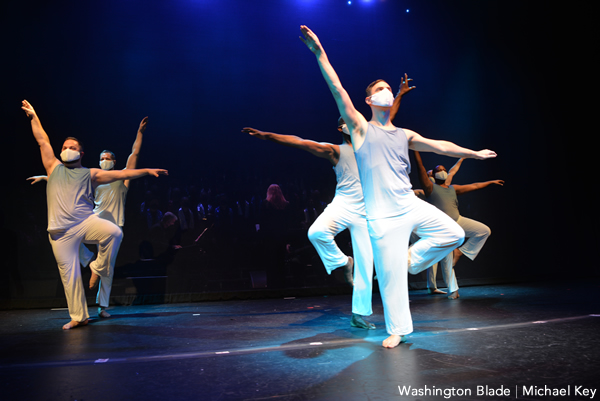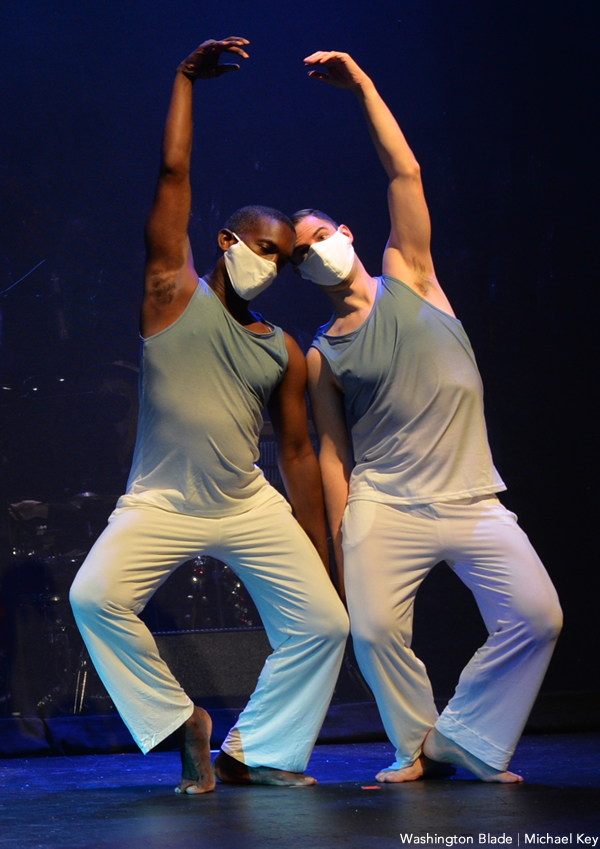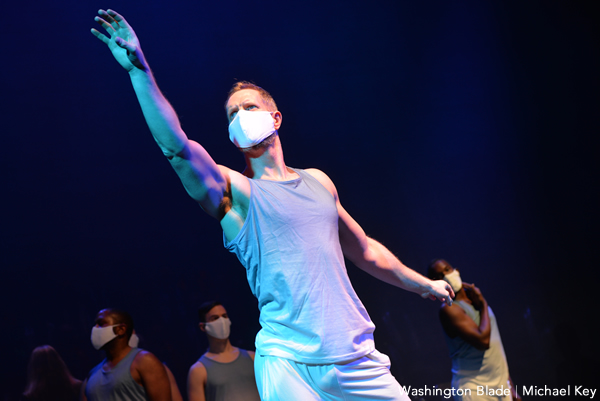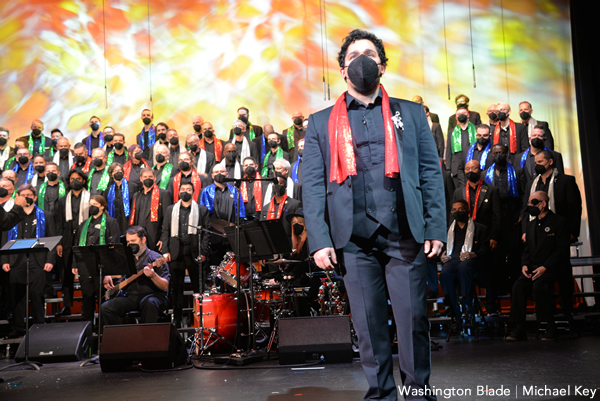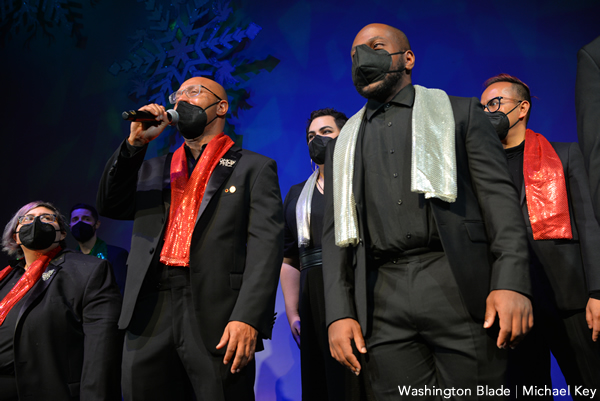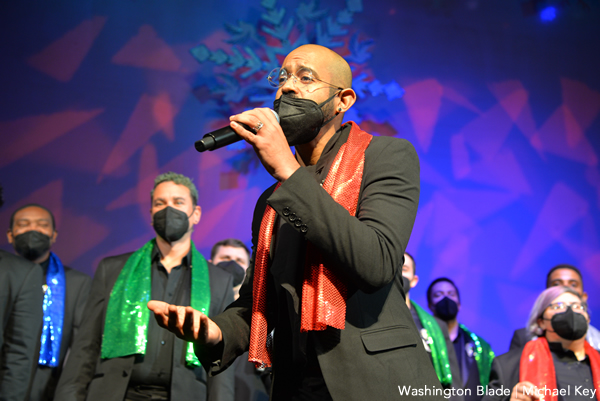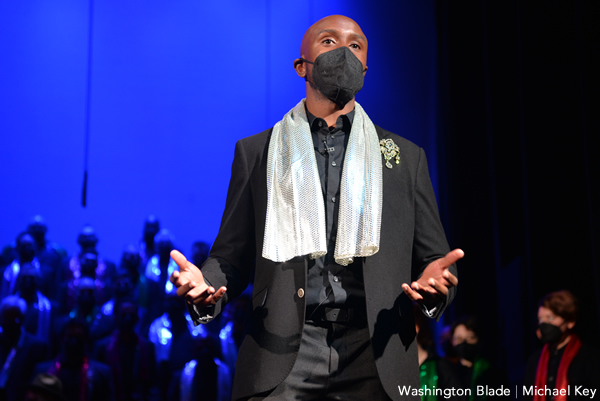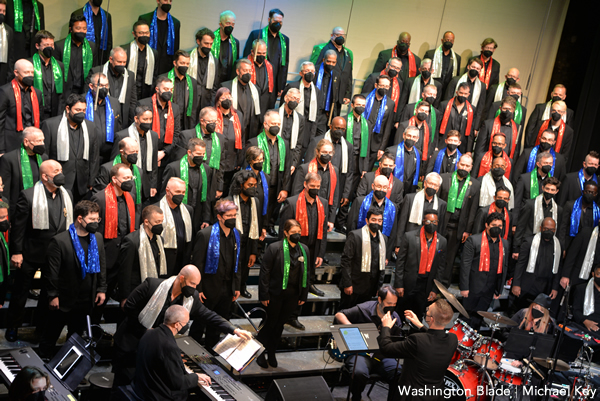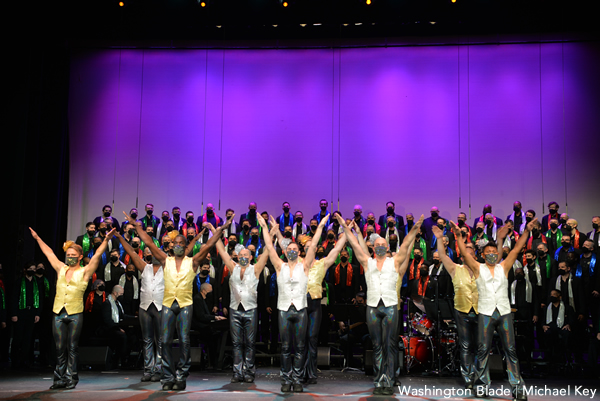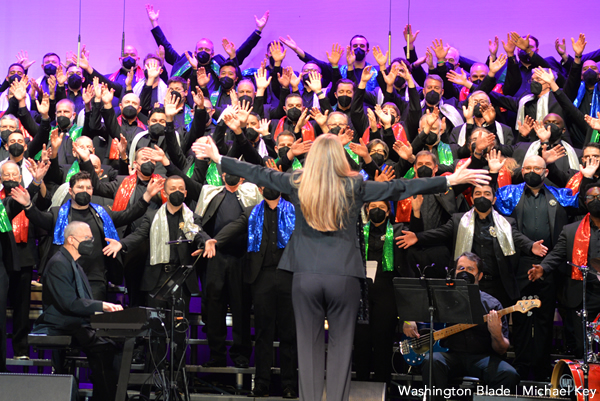 PHOTOS: International LGBTQ Leaders Conference opening reception
Politicians and activists from around the world met and mingled at the JW Marriott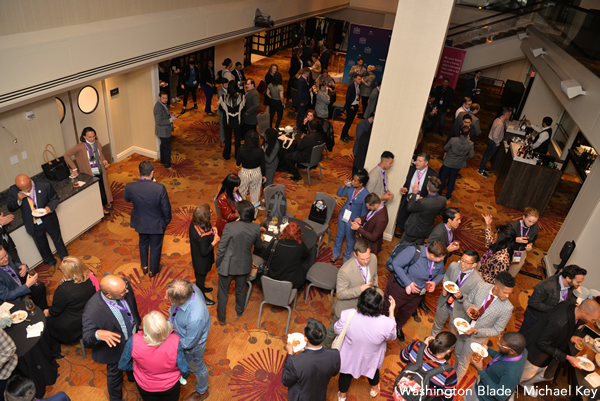 The LGBTQ Victory Institute held an opening reception for the 2021 International LGBTQ Leaders Conference at the JW Marriott on Thursday.
(Washington Blade photos by Michael Key)