September 2, 2016 at 11:28 am EDT | by Mark Lee
Labor Day data D.C. is likely to lament, yet ignore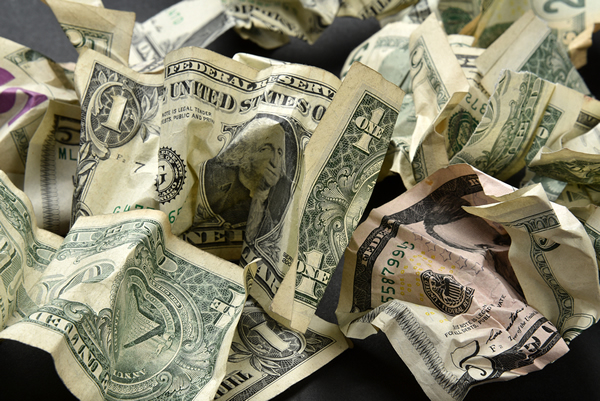 Labor Day comes with troubling news for D.C. elected officials.
Negative results of too-high too-fast 'Rush to $15' minimum wage increases are warnings about the impact on low-wage workers and low-skill job seekers.
Mayor Bowser and D.C. Council members will likely ignore emerging statistics indicating hyper-accelerated huge hikes price some jobs out of existence and some workers out of jobs.
During a sudden spring spurt when a handful of locales rushed to raise minimum wages to a phased-in $15 an hour, disappointment set in among some D.C. Council members. Seattle, San Francisco and Los Angeles, followed by California and New York, had already done so.
One Council member went so far as to lament out loud from the dais in despair: "We've let others beat us."
In June they approved continued increases that by 2020 will have nearly doubled the minimum wage in only six years.
The warnings aren't new. In 2014, the Congressional Budget Office projected that raising the national minimum to $10.10 would result in the loss of up to one million jobs. Younger workers, particularly under-25 first-time job seekers, and those with lower skills or lacking experience would be hardest hit.
Seattle commissioned a study on the effects of its increase to an eventual $15, contracting with the University of Washington to examine the results of intermediate increases. In July, the report confirmed the contentions for caution.
Low-wage workers reaped only a modest actual increase of less than half the hike in a rise to $11 for most employers. Real hourly earnings were suppressed due to work hours being reduced. Low-wage employment rates declined, despite a strong and growing economy, and overall unemployment jumped from 4.3 to 4.8 percent. Worrisome was that for many hourly wage workers the actual net increase in pay would likely have happened without the law, due to significant economic expansion.
The Washington Post declared, "Raising the minimum wage in Seattle did little to help workers." Other publications were less kind, declaring that "the data demonstrates the high minimum wage is hurting Seattle's poor." Although workers are earning a little bit more but less than the actual increase, fewer now have jobs.
These consequences in what Seattle Mayor Ed Murray had boasted would be a "radical experiment" that "will serve as a model for the rest of the nation" are expected to worsen as the minimum wage shoots up to $15 beginning in January for large firms and phased-in through 2021 for small businesses. Scheduling increases by business size is a distinction D.C. doesn't make.
Most troublesome for the District, however, is a new federal Bureau of Labor Statistics report indicating that D.C. restaurant and bar employment dropped 2.7 percent in the first six months of this year, or a loss of eight jobs a day totaling 1,400 positions – despite continued robust growth in both the number of establishments and economic activity. This followed noticeably lower hospitality job increases in 2015.
In contrast, industry job growth in surrounding areas of adjoining states, with lower minimum wages, increased during both periods by large comparative ratios.
It's the first time D.C. restaurant and bar employment has declined in five out of six consecutive months in 25 years, since 1991, and the largest six-month decrease since the 2001 recession.
The culprit cause in this jobs downturn is businesses "pricing-in" wage increases in advance and shedding jobs, as the minimum wage begins to outpace prevalent wages in a very tight-margin industry.
D.C. hospitality venues, along with the larger business community, did not oppose either the 2014 or this summer's minimum wage hikes but did urge slowing the pace of the $15 wage mandate in order to soften the economic shock and lessen the negative effects. That counsel went unheeded and was ridiculed by labor unions.
It's an unhappy holiday for those eager to find entry-level work and keep a job when politicians harvest headlines with policies driven by politics.
Mark Lee is a long-time entrepreneur and community business advocate. Follow on Twitter: @MarkLeeDC. Reach him at OurBusinessMatters@gmail.com.