October 11, 2016 at 8:00 am EDT | by Sally Jewell and Tim Gill
Preserving LGBTQ history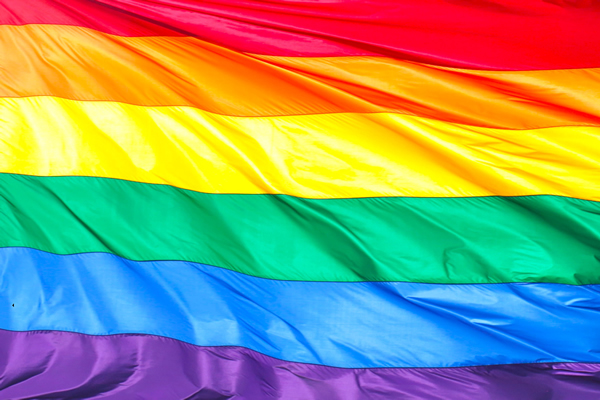 A young woman comes out to her dad as bisexual, her body shaking with fear of his disappointment. A father explains to his children that he's gay and that he wants them to meet his new partner. A transgender man tries to explain to his grandmother what it means to transition.
Acts of courage like these have paved our journey to greater equality for lesbian, gay, bisexual, transgender and queer (LGBTQ) people.
As we celebrate LGBTQ History Month and observe National Coming Out Day, it's important to pause and remember that history isn't just about larger-than-life figures; it's also the collective story of countless, often nameless, individuals who came out, marched, and fought for their equality. Every person who has been honest and open about who they are has shaped our history. It is in fact these brave individuals who spurred action by the Obama Administration and the National Park Service to tell a more inclusive story of America, lifting up the stories of LGBTQ Americans. In 2014, we committed to do just that when we announced the National Park Service LGBTQ Theme Study, the first of its kind anywhere in the world.
Through a theme study, the initiative was designed to bring together LGBTQ scholars to help identify places and events associated with the story of LGBTQ Americans for inclusion in our national parks and programming. The study is a public-private partnership through the National Park Foundation with funding from the Gill Foundation, which is dedicated to advancing equal treatment for all Americans regardless of sexual orientation or gender identity.
Today we are proud to report the theme study is complete and available to the public.  The stories contained in the 1,200-page document serve as a living breathing history book of America – the good and the bad, heartbreaking and inspiring. It chronicles the history of the LGBTQ community while reminding us of how much work there is yet to do to ensure that our national parks and monuments more fully reflect the experience of the people to whom they belong.
Titled "LGBTQ America: A Theme Study of Lesbian, Gay, Bisexual, Transgender, and Queer History," the study will help all Americans understand, commemorate and share these key chapters in our nation's complex and diverse history.
Earlier this year, President Obama designated Stonewall National Monument as the first national monument dedicated to LGBTQ rights and history. Earlier, the Obama Administration recognized The Henry Gerber House in Chicago as a National Historic Landmark and designated eight other LGBTQ sites, including the District's The Furies Collective House, to the National Register of Historic Places.
The heritage initiative lays the groundwork for further recognition. It's engaging scholars, preservationists and community members to identify, research and tell the stories of LGBTQ-associated properties. It encourages national parks, national heritage areas and other affiliated areas to interpret LGBTQ stories associated with them while making it possible for these places to qualify as national historic landmarks or be listed on the National Register of Historic Places.
The theme study discusses the archival and architectural preservation of LGBTQ history. It locates specific places that represent the community's history because the LGBTQ community's story isn't just set in New York and San Francisco; it has roots in towns, cities and rural areas across the nation.
As the National Park Service enters its second century of service to this nation, it continues to strive to tell a more inclusive story. The theme study represents a pivotal moment as the National Park Service continues to recognize that LGBTQ history is American history, and these stories are a key part of the broader tapestry of the American narrative.
There is a long way to go to get to full equality and justice for LGBTQ people, to build a more perfect union. Young people still struggle with coming out; our transgender brothers and sisters face significant levels of harassment and violence; and while loving, committed couples can now be married anywhere in America, LGBTQ people and families are still vulnerable to discrimination at work and in the communities they call home.
To truly reach that more perfect union, LGBTQ stories will be included in our collective narrative, recounted and never forgotten. Understanding our common history cements the bonds between us and makes ours an even stronger nation.
Sally Jewell is the U.S. Secretary of the Interior; Tim Gill is founder of the Gill Foundation.